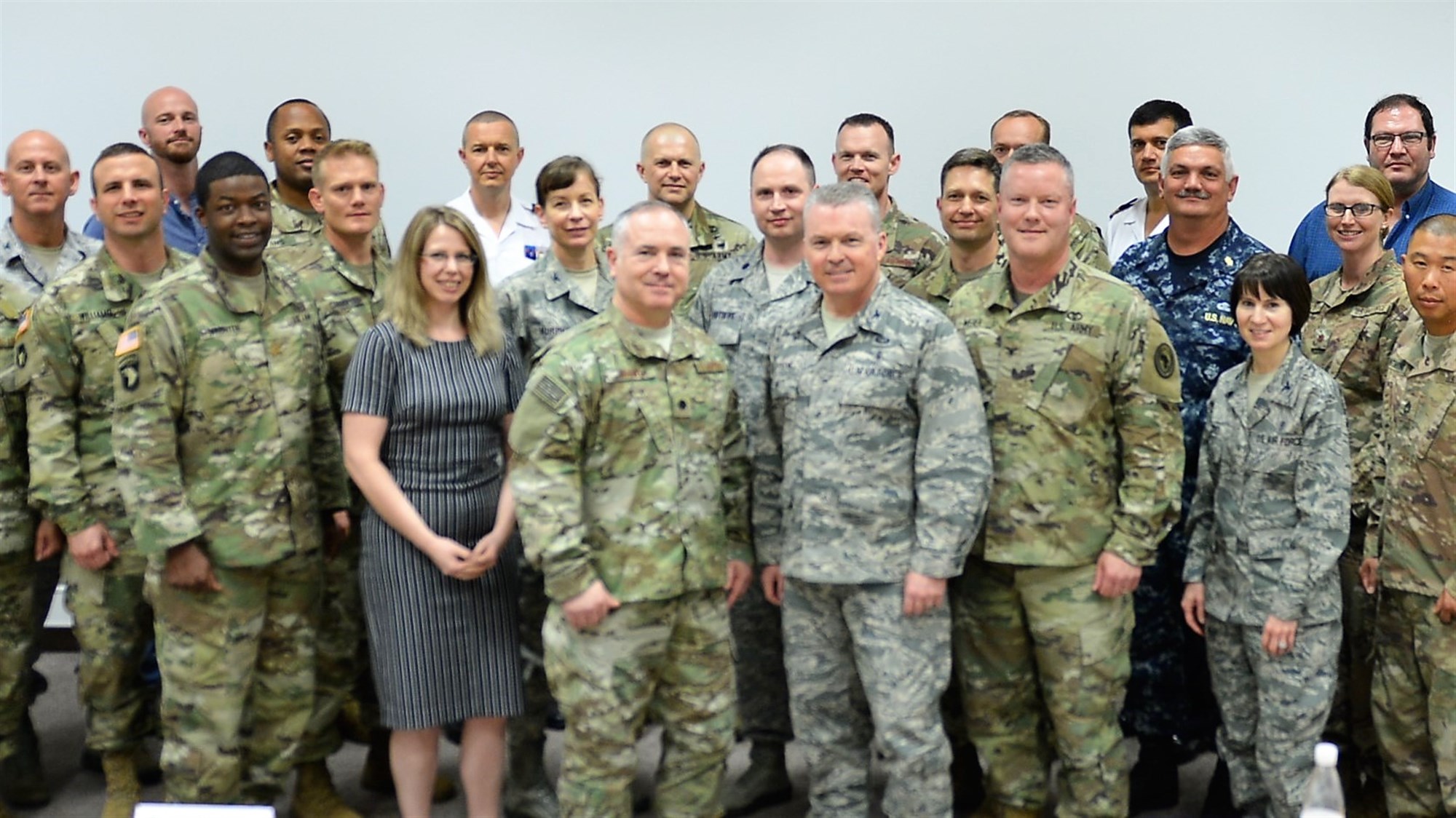 8 photos: AFRICOM holds annual Command Surgeon Synchronization Conference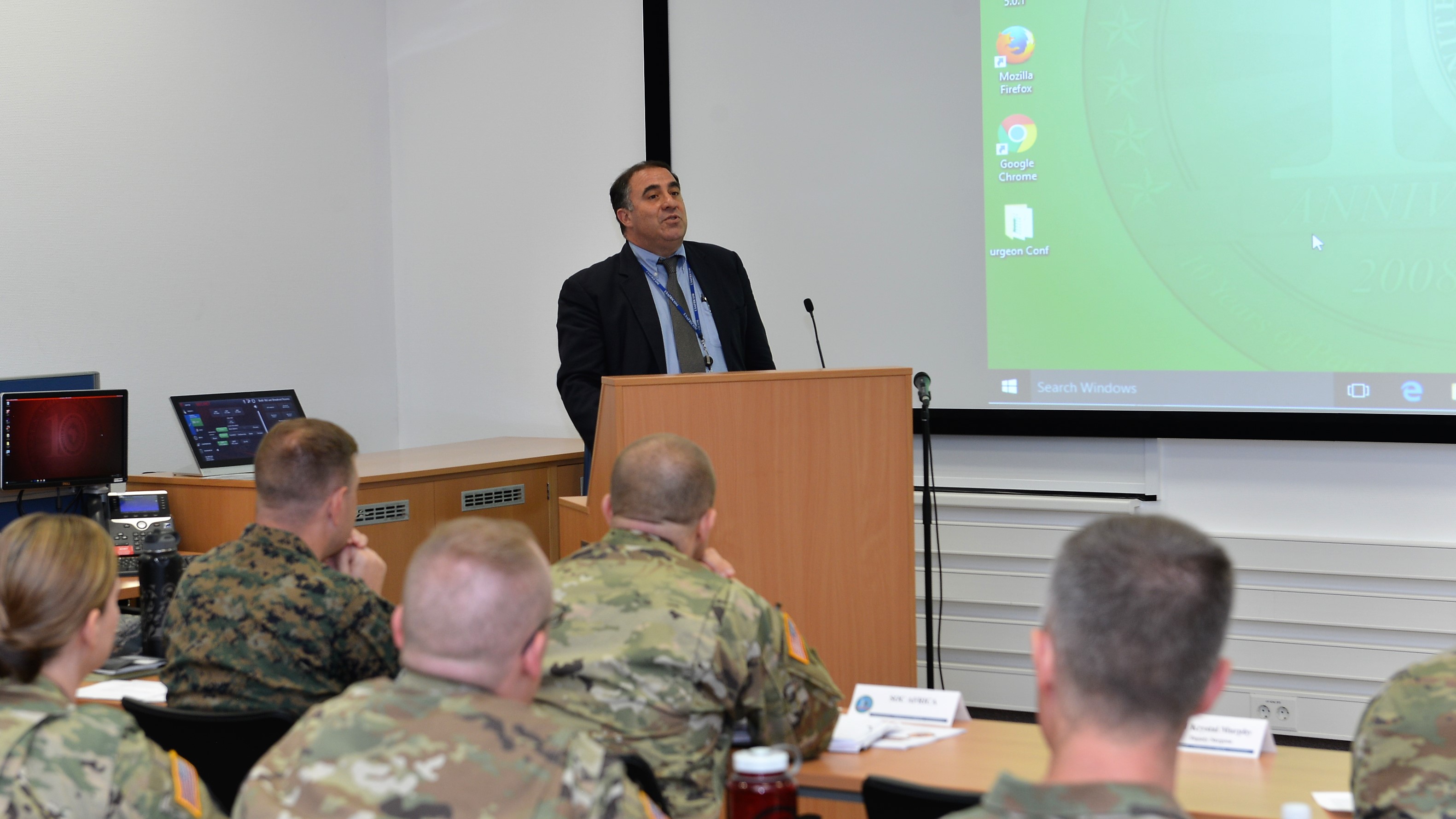 8 photos: AFRICOM holds annual Command Surgeon Synchronization Conference

8 photos: AFRICOM holds annual Command Surgeon Synchronization Conference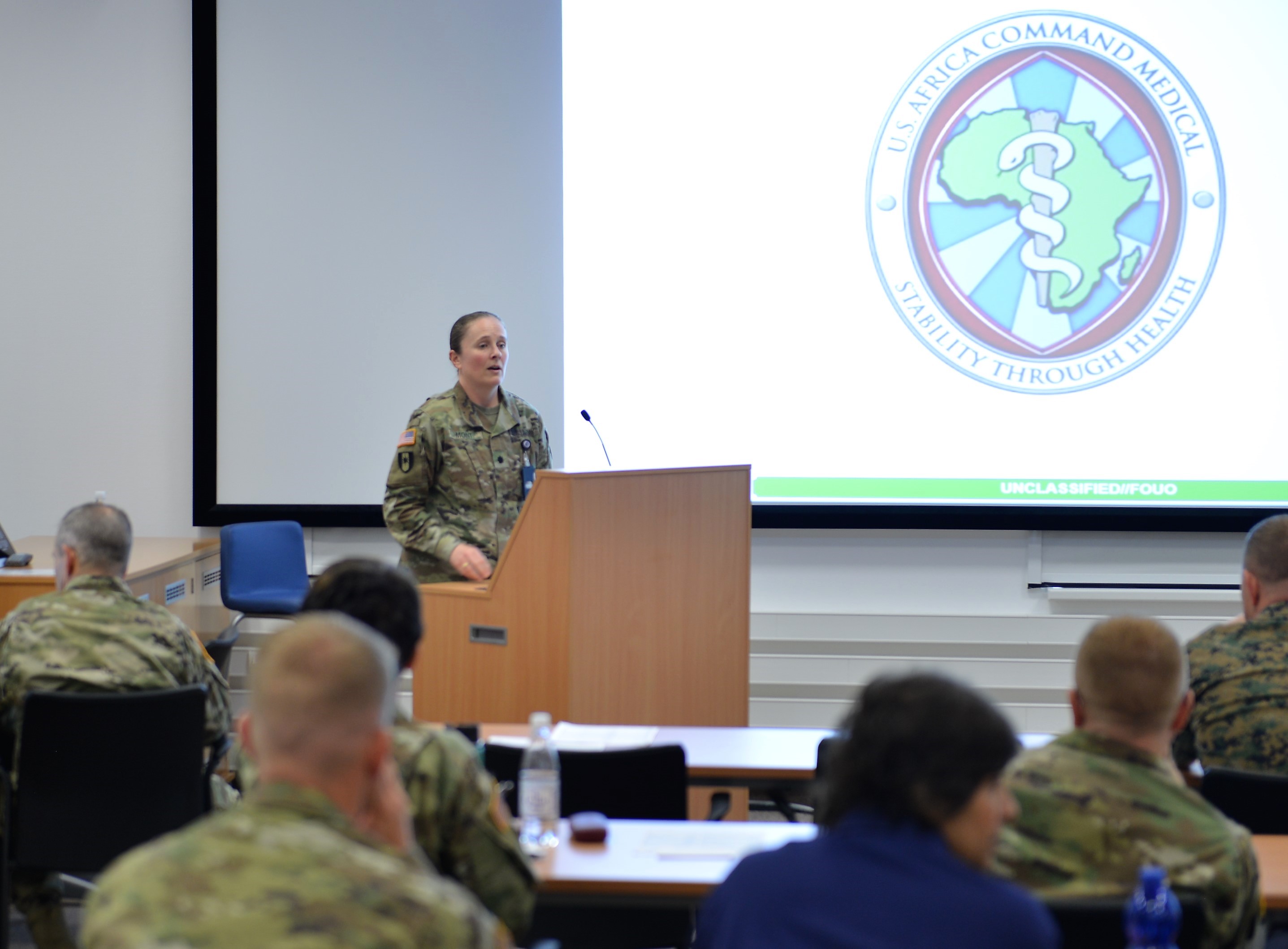 8 photos: AFRICOM holds annual Command Surgeon Synchronization Conference
8 photos: AFRICOM holds annual Command Surgeon Synchronization Conference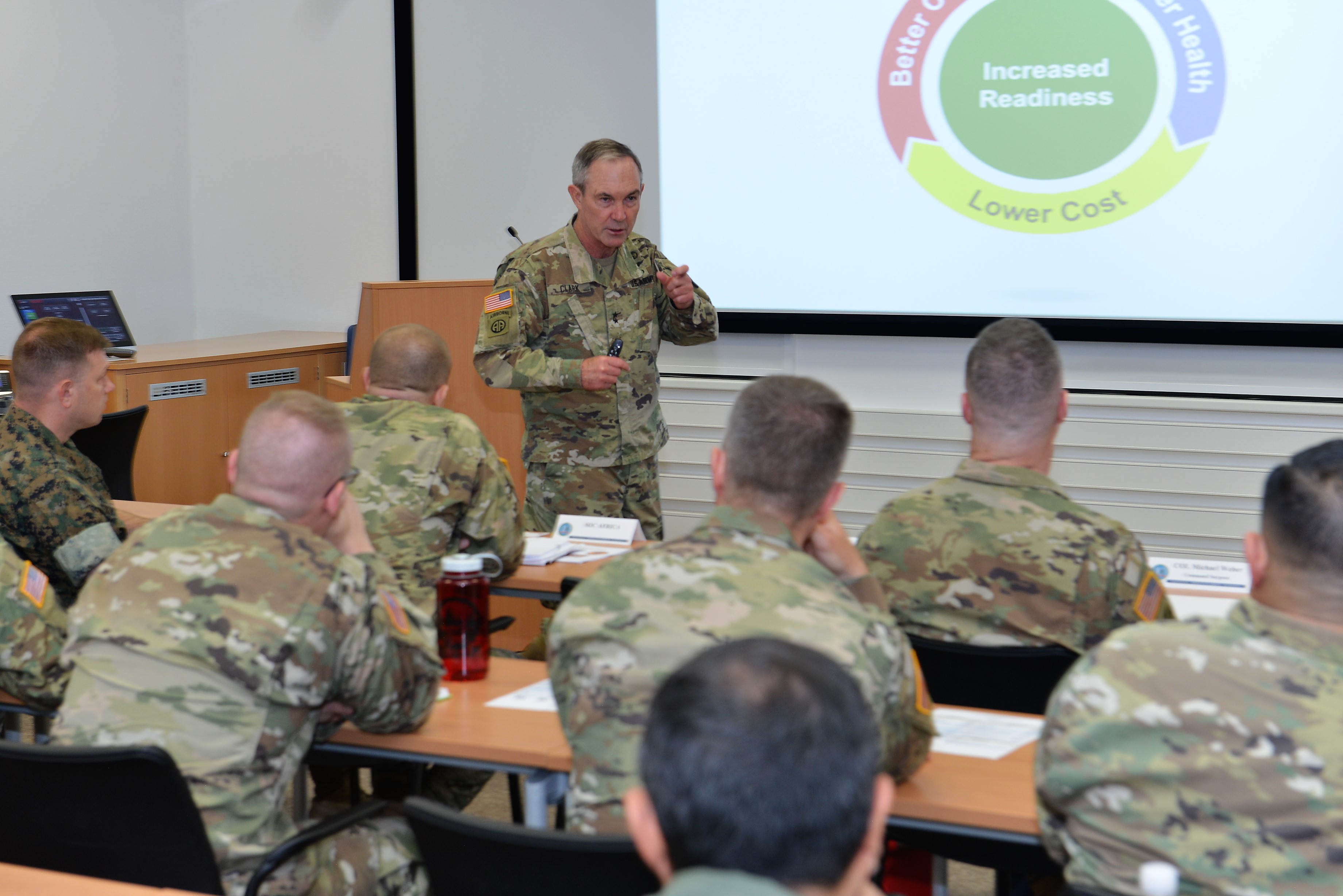 8 photos: AFRICOM holds annual Command Surgeon Synchronization Conference

8 photos: AFRICOM holds annual Command Surgeon Synchronization Conference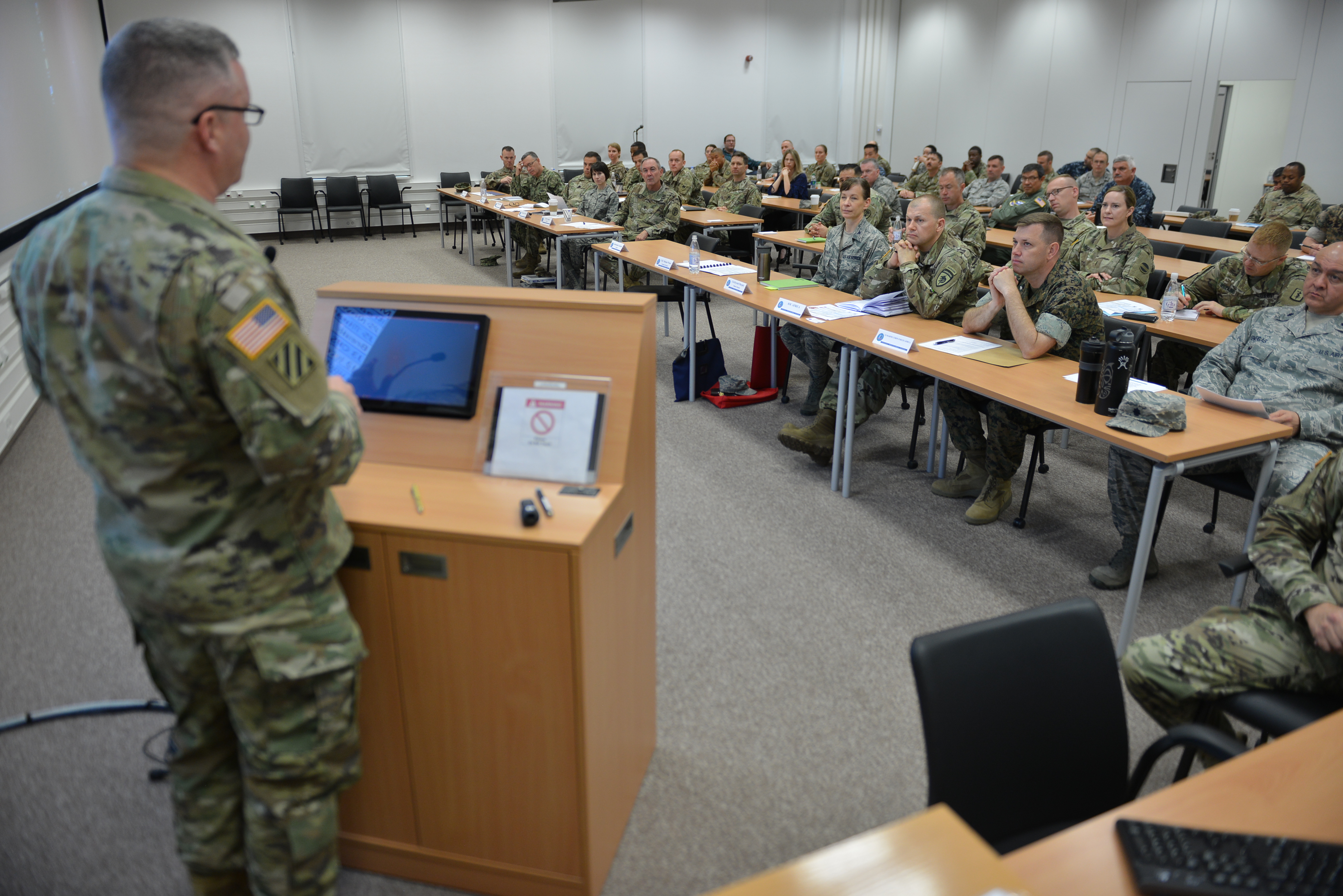 8 photos: AFRICOM holds annual Command Surgeon Synchronization Conference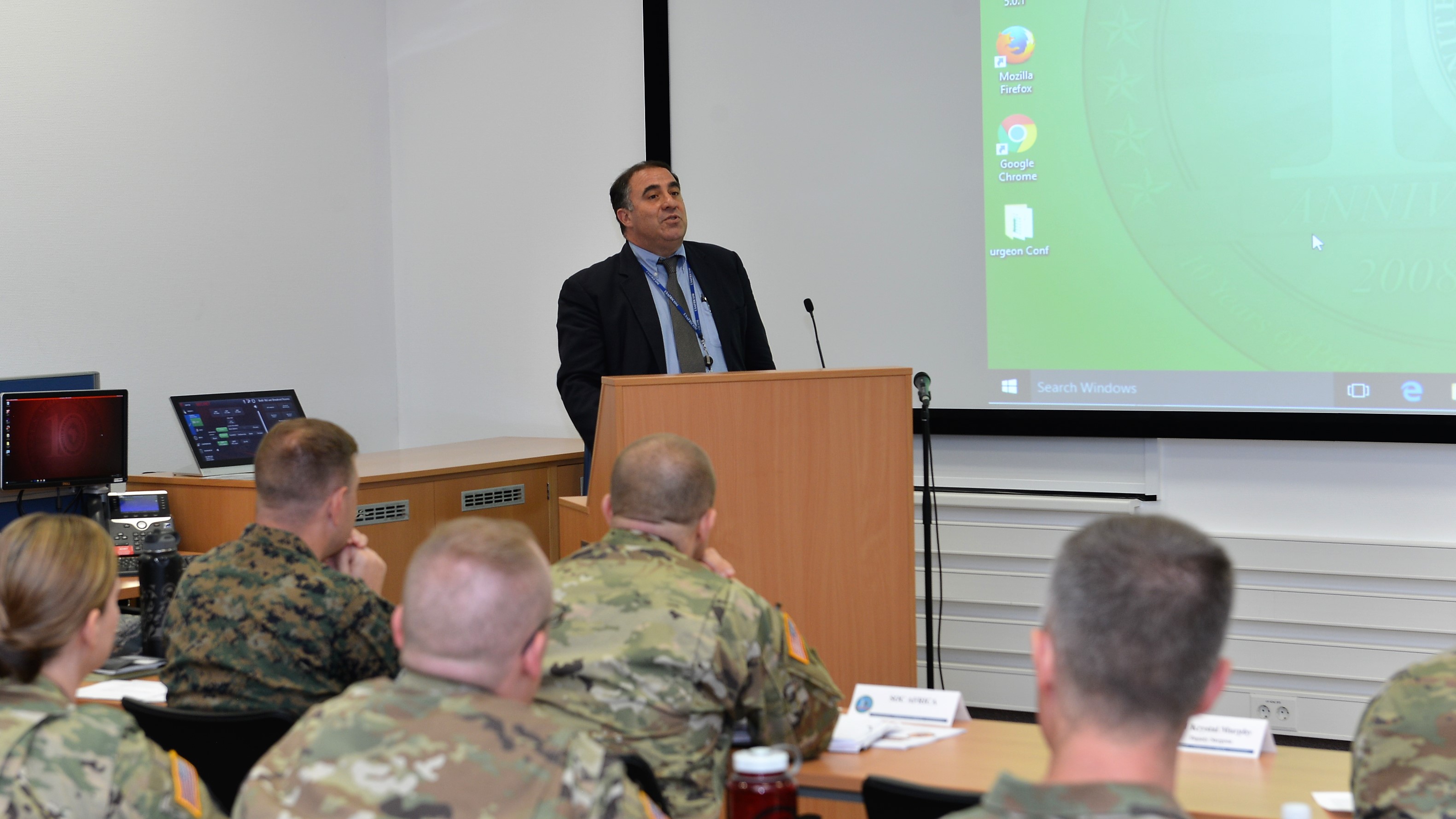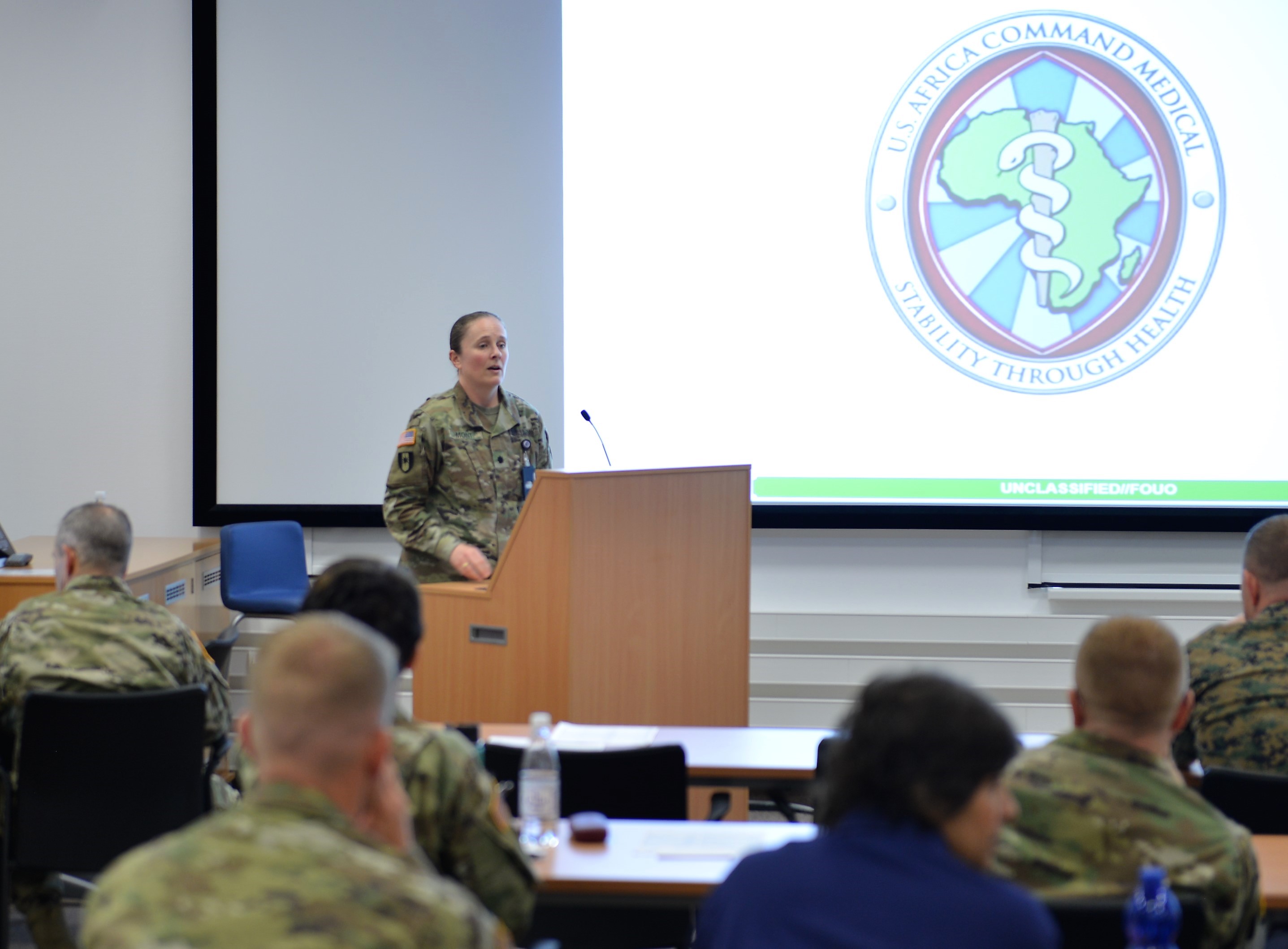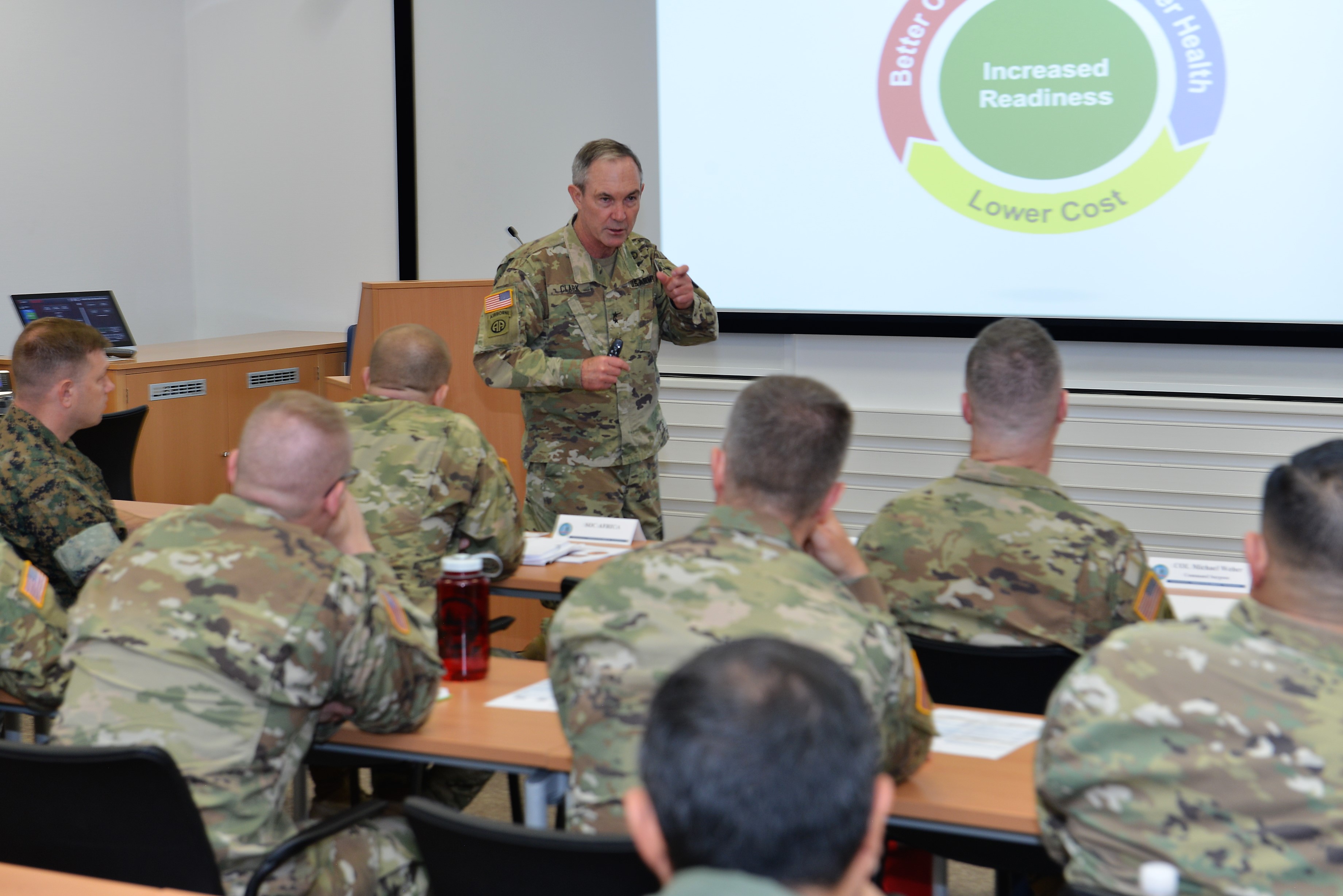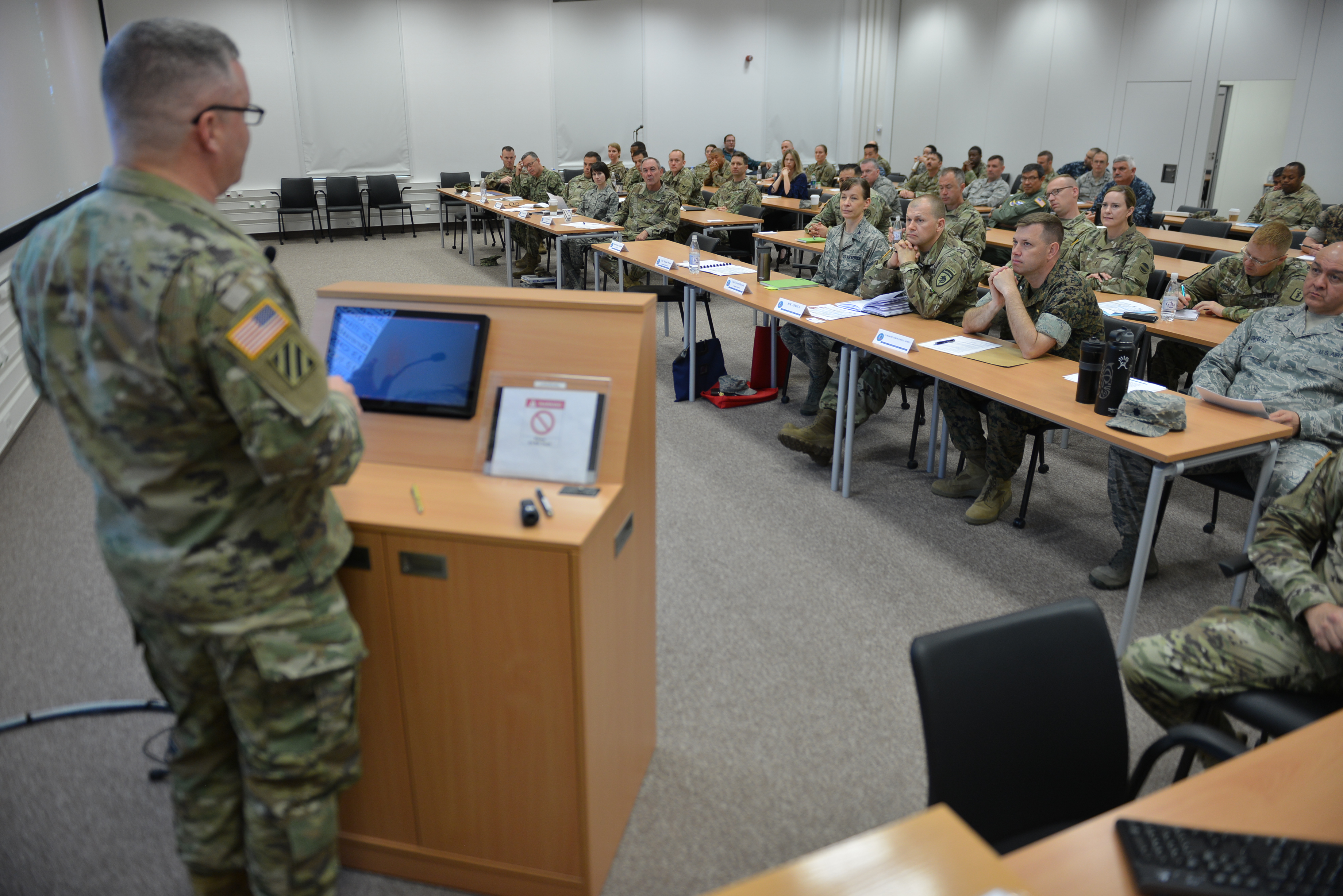 STUTTGART, Germany – U.S. Africa Command hosted an annual Command Surgeon Synchronization Conference, May 22-24, 2018, at the Kelly Special Events Center.
Led by the AFRICOM office of the command surgeon, or J004, the purpose was to bring medical professionals from across the command, and interagency and foreign partners, to discuss challenges and concerns within the medical enterprise in Africa.
"We're looking for joint solutions for the medical enterprise problem set," said Chief Petty Officer Oscar Alvarenga, senior enlisted medical advisor, office of the command surgeon, AFRICOM.
In attendance were about 60 personnel, to include representatives from the Defense Health Agency, Defense Institute for Medical Operations, U.S. Army Medical Command-Europe, United Kingdom, France, Germany, U.S. Army Africa, U.S. Naval Forces Africa, U.S. Air Forces Africa, Marine Forces Africa, the Center for Global Health Engagement, and the Defense Logistics Agency.
The event began with guest speaker Ambassador Alex Laskaris, deputy to the commander for civil-military engagement, AFRICOM.
"There are some medical issues that I hope you consider during the course of your discussion, and during the course of your tours practicing strategic medicine," Laskaris said. "
The way a country delivers healthcare to its citizens is one of the key indicators of political stability in Africa, said Laskaris.
Maj. Gen. Jeffrey Clark, deputy commanding general for operations, U.S. Army Medical Command, was also featured as a guest speaker.
"The standard for us in the military health system is higher than our civilian colleagues, because of who we take care of," Clark said.
Topics of discussions included plans for building partner capacity, African partner force health concerns, and medical interoperability with African, EU, UN and NATO partners.
A key challenge is African partner medical capacity and African military force health concerns. To address these issues, AFRICOM is working to assist African partners to develop sustainable medical training programs, said Col. Michael Weber, command surgeon, AFRICOM.
"We are discussing ways to create 'train the trainer' programs for our African partners with curriculum validated by the Defense Institute for Medical Operations and the Defense Medical Readiness Training Institute," Weber said.
Sustainable programs for preventive health, women's health initiatives, tactical casualty care, advanced training for intensive care nurses, and enhancing diagnosis and treatment for malaria and HIV are important for overall development and enhances governance throughout Africa, according to Weber.
Another medical challenge in Africa is partner interoperability. The different components and agencies operating in Africa might have different methods and practices that need to be synchronized, said Cmdr. Jeff Suba, medical plans officer, office of the command surgeon, AFRICOM.
"Our aim, as far as standardization goes, is to use equipment that fits the needs of all partner agencies operating in Africa," said Suba. "If we work together we can do more to leverage the capabilities and resources of other countries."
"Our partners might be stronger in areas as AFRICOM might be stronger in other areas as well," said Alvarenga. "So, synchronization will help us to make efficient and effective use of medical capabilities."
Trust at every level, from the strategic level to the direct level, is vital to success in overcoming medical challenges in Africa, according to Col. Erik Czerniak, chief of the French Military Health Service Operational Center.
"It's important to build trust between partner nations," said Czerniak
"The single most important variable in our work across the continent is not the military capacity of our partners, or the lethality of the enmity or hostility of our enemies," Laskaris said. "Our success hinges on the legitimacy of our partners."
AFRICOM will soon host this year's Africa Partner Outbreak Response Alliance as well as other medical exercises and engagements, as the command continues its mission of working towards a secure, stable and prosperous Africa while working by, with and through international partners.