2 photos: Kenyan Liaison Officer trains CJTF-HOA Staff
2 photos: Kenyan Liaison Officer trains CJTF-HOA Staff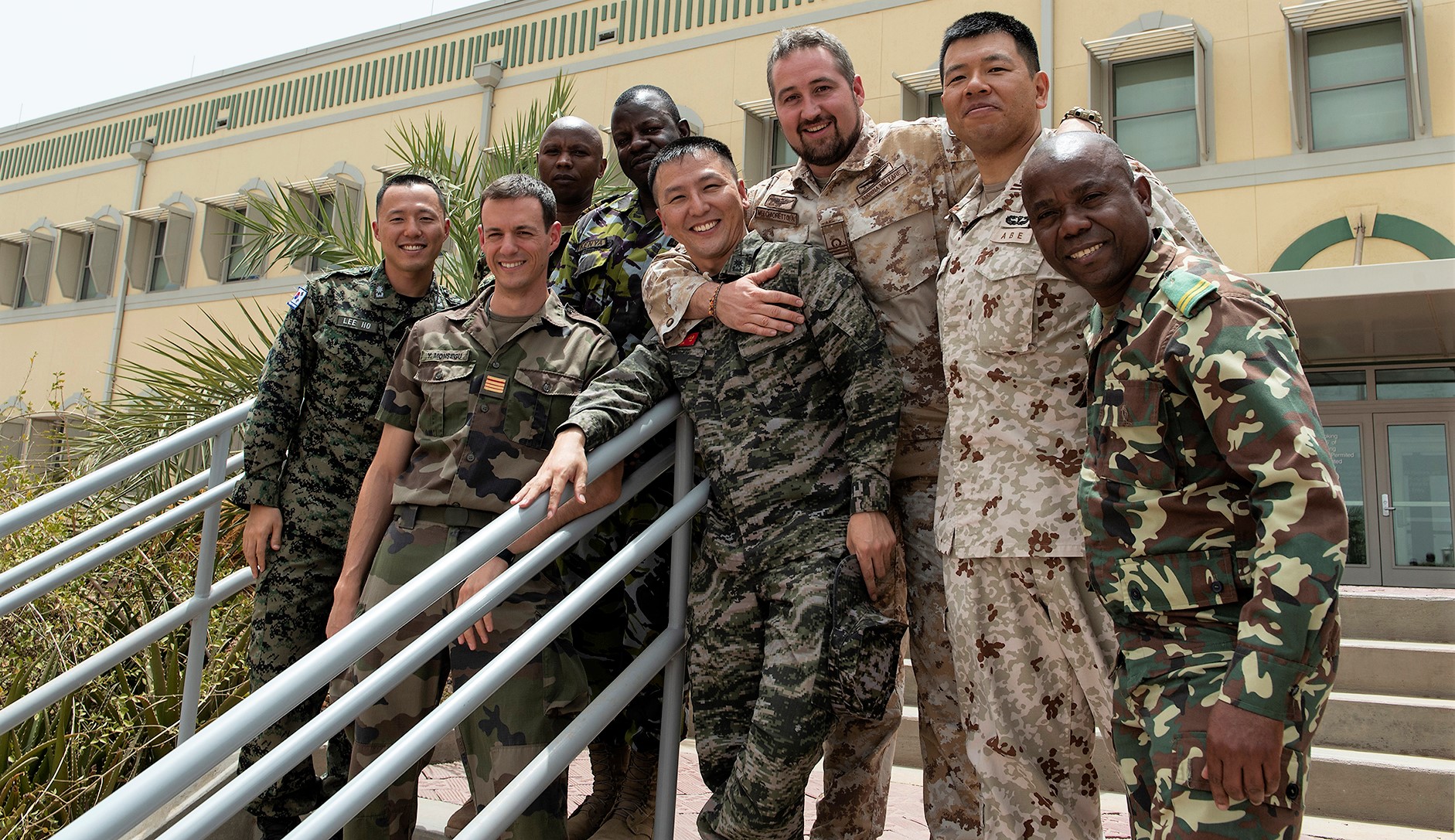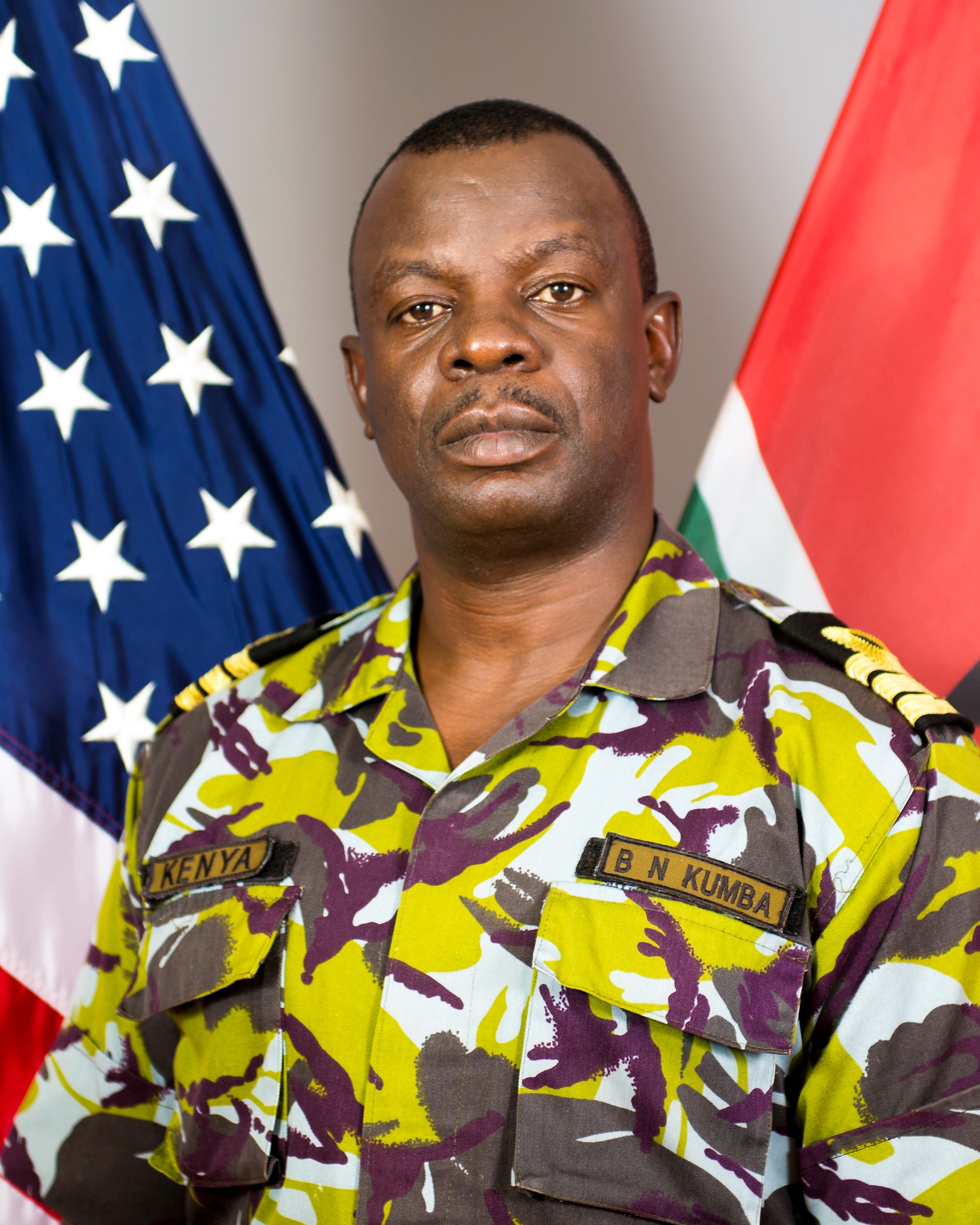 CAMP LEMONNIER, Djibouti – More than 80 service members assigned to Combined Joint Task Force-Horn of Africa (CJTF-HOA) learned about Kenya and the country's culture at the staff headquarters in Djibouti, July 14, 2018.
Cmdr. Bernard Kumba, one of several foreign liaison officers (FLO) on the CJTF-HOA staff, presented the audience a brief filled with information about his home country's geography, economy, and history.
The hour-long brief, along with the training received from the other liaison officers, is an important element of the FLO program. By engaging the liaison officers into daily operations and using their personal and professional knowledge of the respective countries they represent, the program strengthens partnerships through shared understanding and trust.
Kumba has been a liaison officer with CJTF-HOA for a year, and has previously served as a liaison to several other countries in Africa. He expressed his appreciation of CJTF-HOA's commitment to educating the staff Kenya, both during this training session and during his year serving with American servicemembers.
"This past year, I have been able to brief the ever-changing staff of CJTF-HOA on many things about Kenya: who we are, why we're here, and I have learned much about the U.S. and other countries," said Kumba. "We live in a global world; it's good to know about one another."
One of his duties is to work with service members who travel to Kenya to perform missions. "We get to help to prepare them to visit another country, so they better understand other cultures and courtesies and help to overcome perceptions based on incorrect prior knowledge or information," Kumba said.
Kumba is one of several liaison officers assigned from their individual countries serving here with CJTF-HOA. Also represented is South Korea, Japan, France, Italy, Uganda, Burundi and Comoros, all extending their knowledge and specific expertise of their own country, and together they help to build partner capacity throughout the Horn of Africa and beyond.