6 photos: AFRICOM's top NCO meets with Uganda Peoples' Defence Force leaders
6 photos: AFRICOM's top NCO meets with Uganda Peoples' Defence Force leaders
6 photos: AFRICOM's top NCO meets with Uganda Peoples' Defence Force leaders
6 photos: AFRICOM's top NCO meets with Uganda Peoples' Defence Force leaders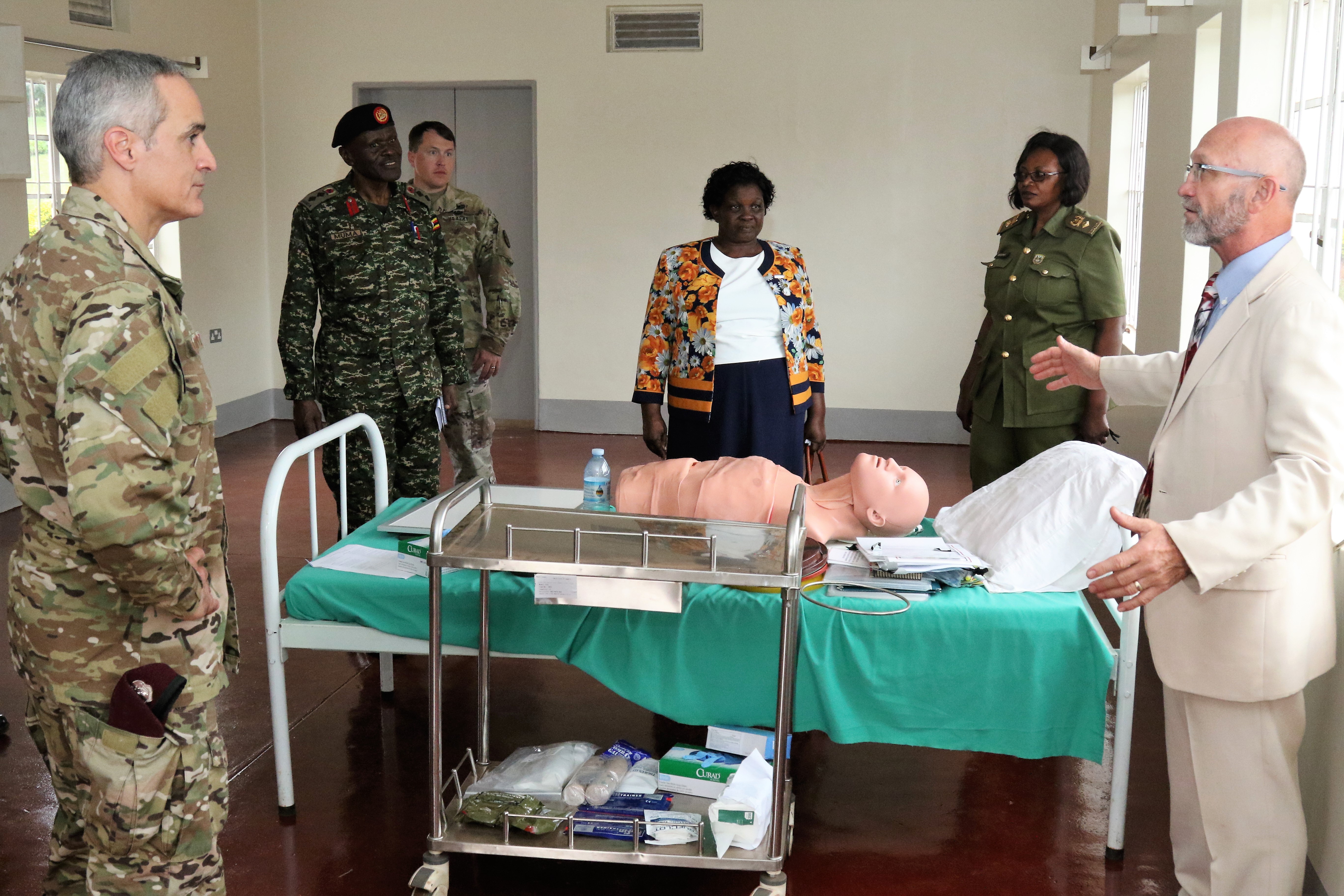 6 photos: AFRICOM's top NCO meets with Uganda Peoples' Defence Force leaders
6 photos: AFRICOM's top NCO meets with Uganda Peoples' Defence Force leaders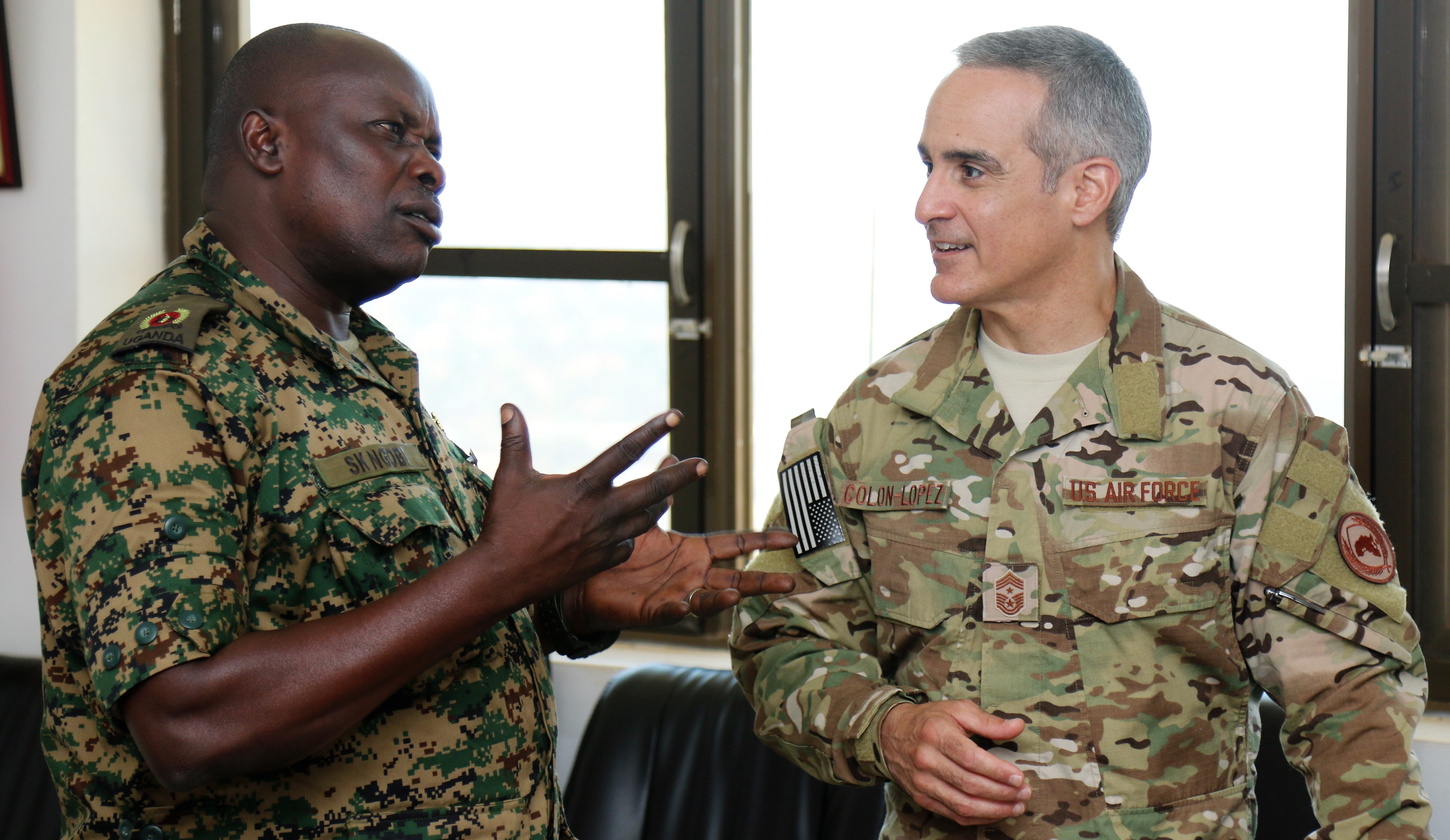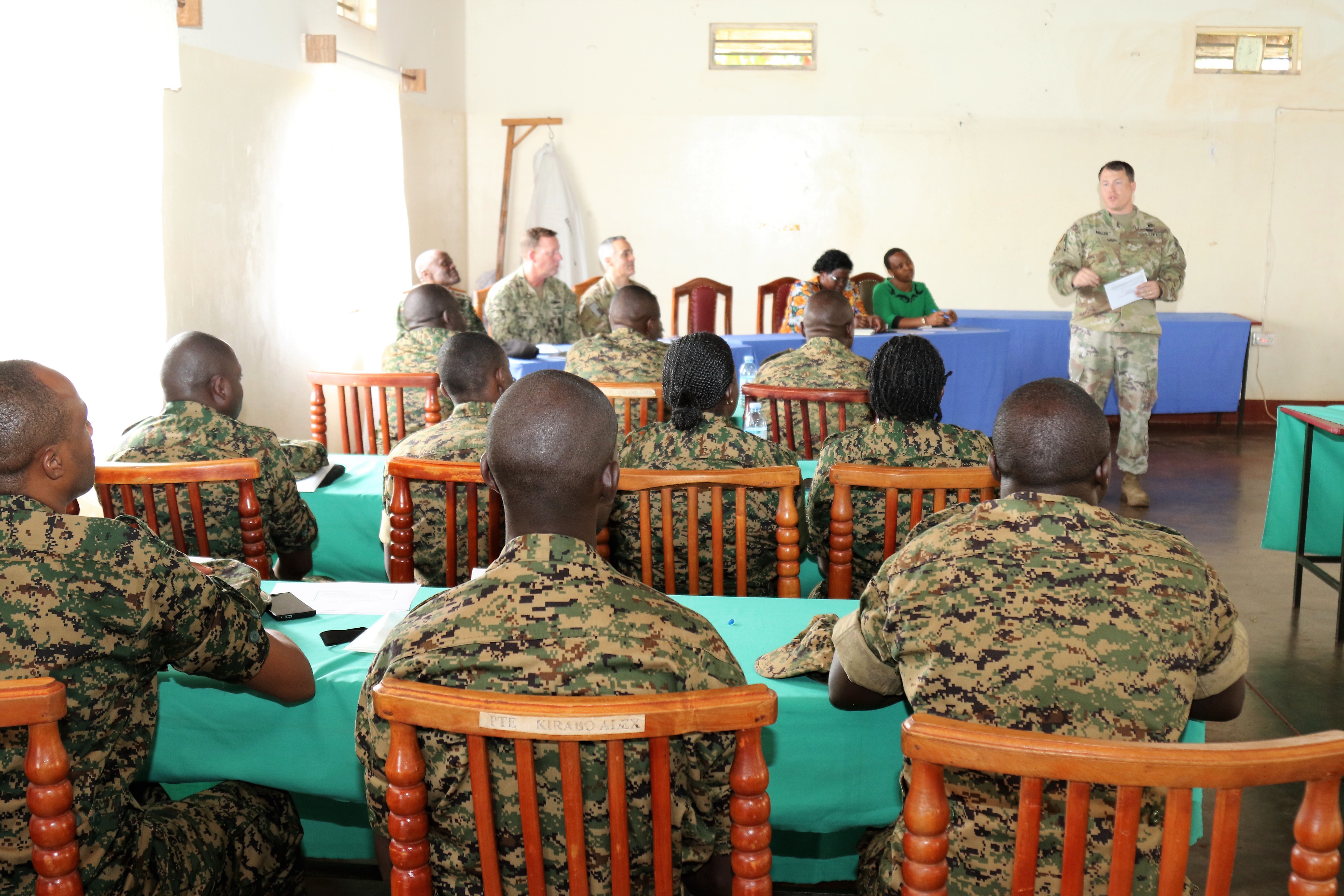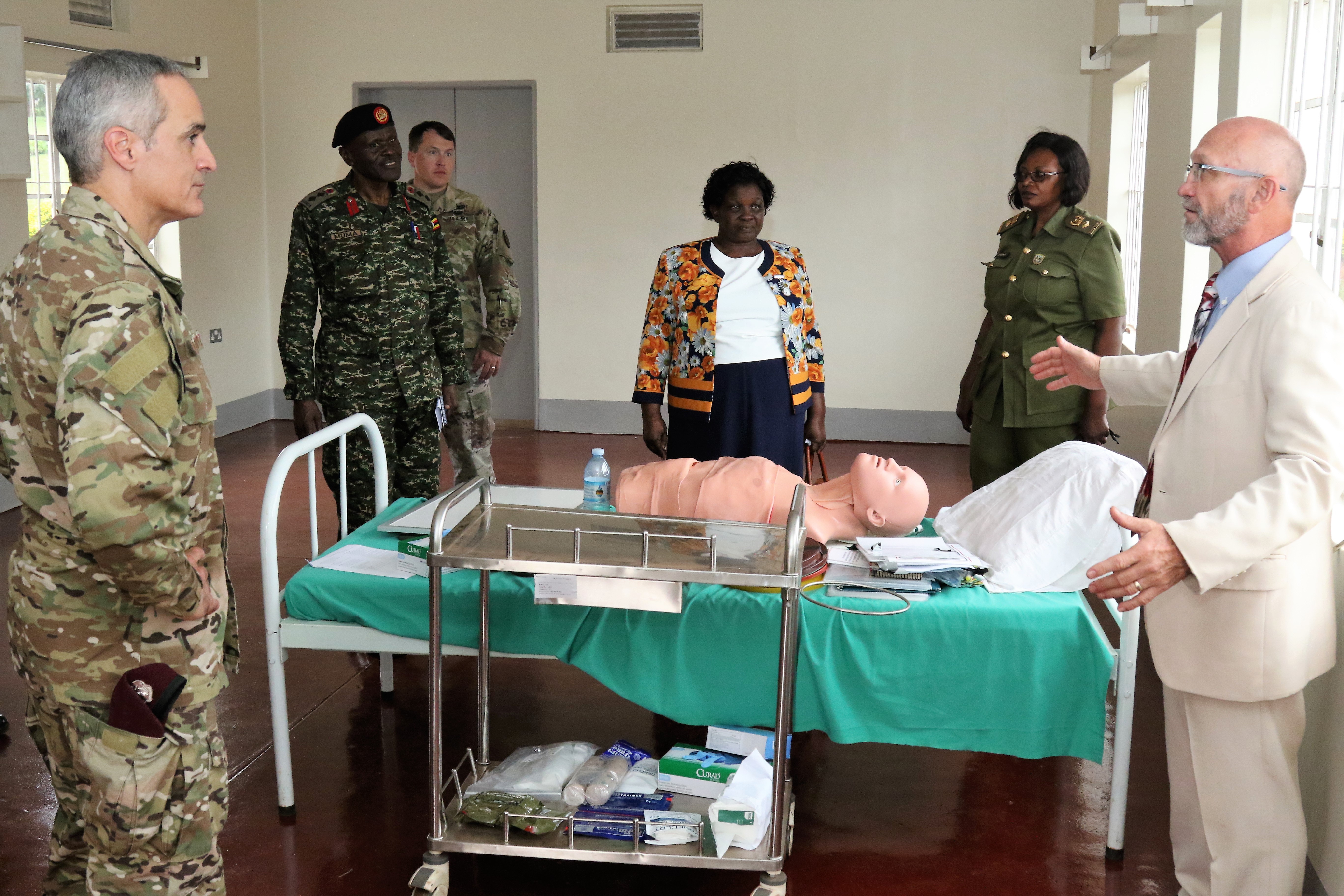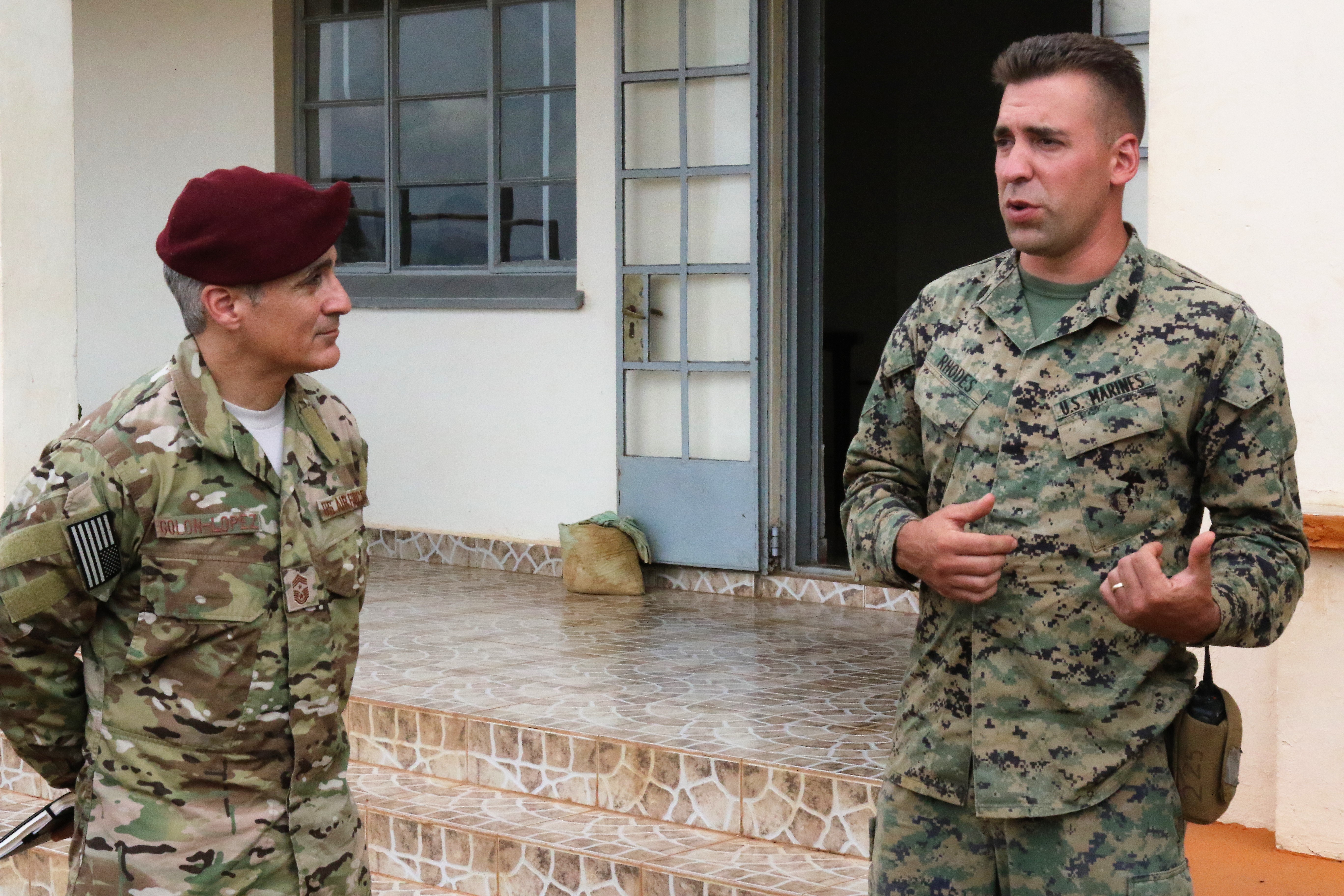 STUTTGART, Germany - U.S. Air Force Chief Master Sgt. Ramon Colon-Lopez, command senior enlisted leader, U.S. Africa Command, visited Uganda Aug. 14-16, 2018.
During the visit, he met with Uganda Peoples' Defence Force leadership to discuss noncommissioned officer professional development and empowerment, and observe U.S.-conducted training taking place in the country.
"One of the most important things is to build relationships with our partners," Colon-Lopez said.
In November 2017, U.S. Africa Command hosted the first Africa Senior Enlisted Leader Conference, which brought together senior enlisted leaders from African nations, the U.S. and other international organizations and western partner nations. The conference was designed to identify common challenges and discuss future opportunities on how to collaborate. This year, the conference will take place in October and include discussions on professional military education and efforts to regionalize NCO development efforts, all topics that were identified last year.
"We listened to what our African partners needed and took actions to address those needs, Colon-Lopez said.
While the conference brings together senior enlisted leaders from multiple nations, engagements like the one in Uganda help to continue that dialogue, he said. "We cannot rely on one meeting a year to find out what our partners need and how we can help."
During the visit, Colon-Lopez observed logistics training conducted by U.S. Marines, and a trauma nursing training conducted by U.S. military medical personnel. These courses follow the "train-the-trainer" model, which teaches subject matter expertise to UPDF personnel with the intent that the courses will be taught by those partner nation personnel in the future.
"The train-the-trainer model is the best way to ensure the long-term, sustainable transfer of knowledge because it establishes a cadre of partner nation personnel that are subject matter experts on a particular subject," said Maj. Michael Miller, Office of Security Cooperation chief at the U.S. Embassy in Kampala. "If fully implemented by the partner nation, the training capability through this model will ensure that generations of military personnel will benefit from this investment."
This type of training is designed to not only teach technical skills, it also helps partner nation personnel develop leadership and other attributes to successfully teach classes.
"It helps the students grow by putting them into positions that allow them to train and lead their own soldiers," said U.S. Marine Corps Staff Sgt. Matthew Rhodes, theater security cooperation advisor with Special Purpose Marine Air Ground Task Force – Crisis Response Africa. "They are the force multiplier and can now train their own."
The instructor training taught during the trauma nursing course includes adult learning principles, such as how to manage class time, effective communications for teaching, and techniques for evaluating students, said Dr. Charles Beadling, associate professor of military and emergency medicine at the Uniformed Services University of the Health Sciences. "This professional development increases the capabilities and capacity of the UPDF to continue and add to the training."
Train-the-trainer is also advantageous to the U.S., Colon-Lopez said. "We need to make sure that every tax payer dollar spent yields big returns."
"When we talk about train-the-trainer, it's all about stretching the budget," he said. "For the cost of sending one partner to the U.S. for training, we can bring in a team to train in that country and that can yield benefits for years to come. This can double, even triple the benefits."
In Uganda, some of the training Colon-Lopez observed is only the beginning, Miller said.
"We are currently developing a point of injury/tactical combat casualty care program that will help develop Ugandan instructors to the point where they can train their own force on this subject," he said. "Our long-term goal would be to help Uganda obtain an international certification that will allow them to train other militaries on this subject."