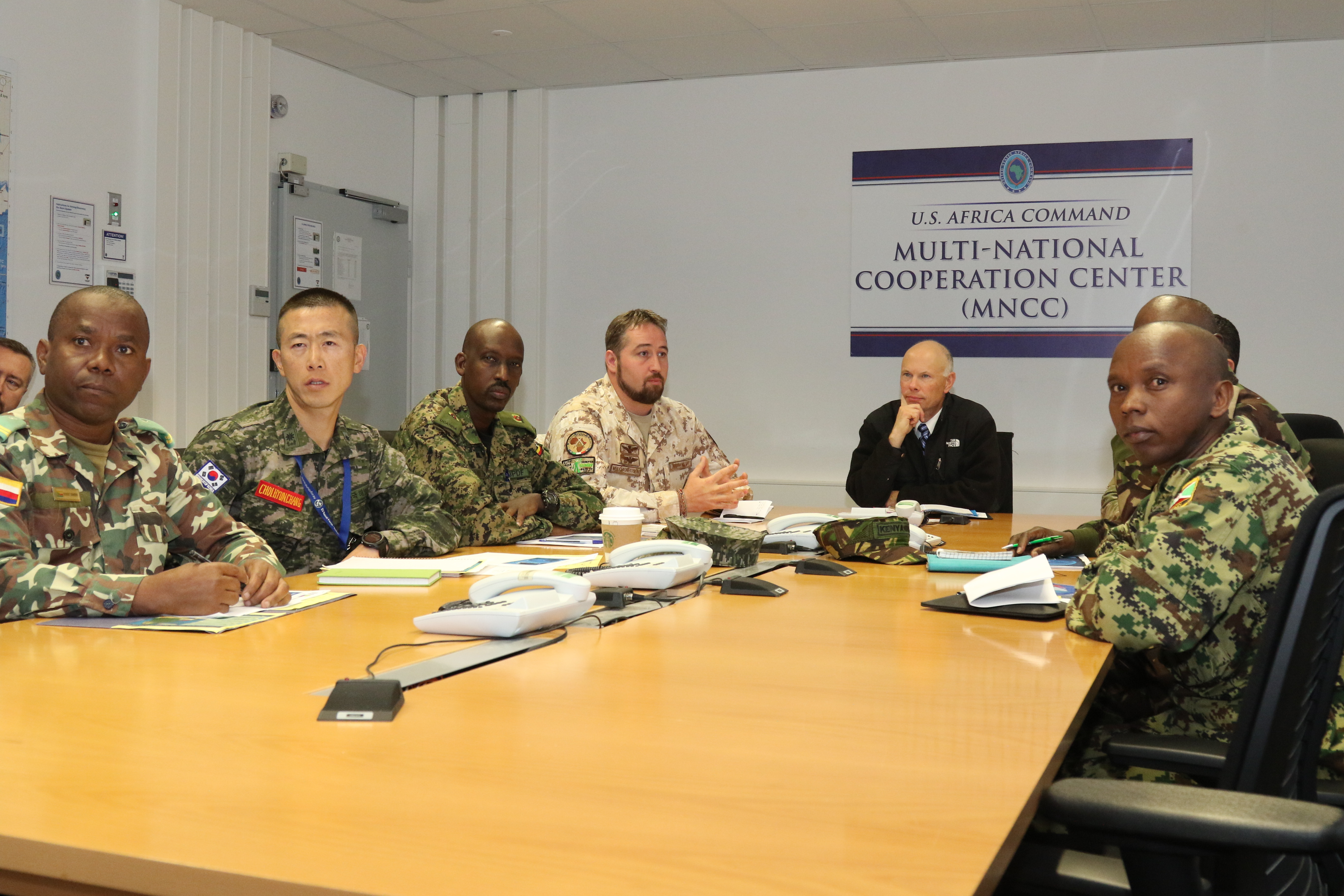 7 photos: AFRICOM hosts foreign liaison officers from CJTF-HOA
7 photos: AFRICOM hosts foreign liaison officers from CJTF-HOA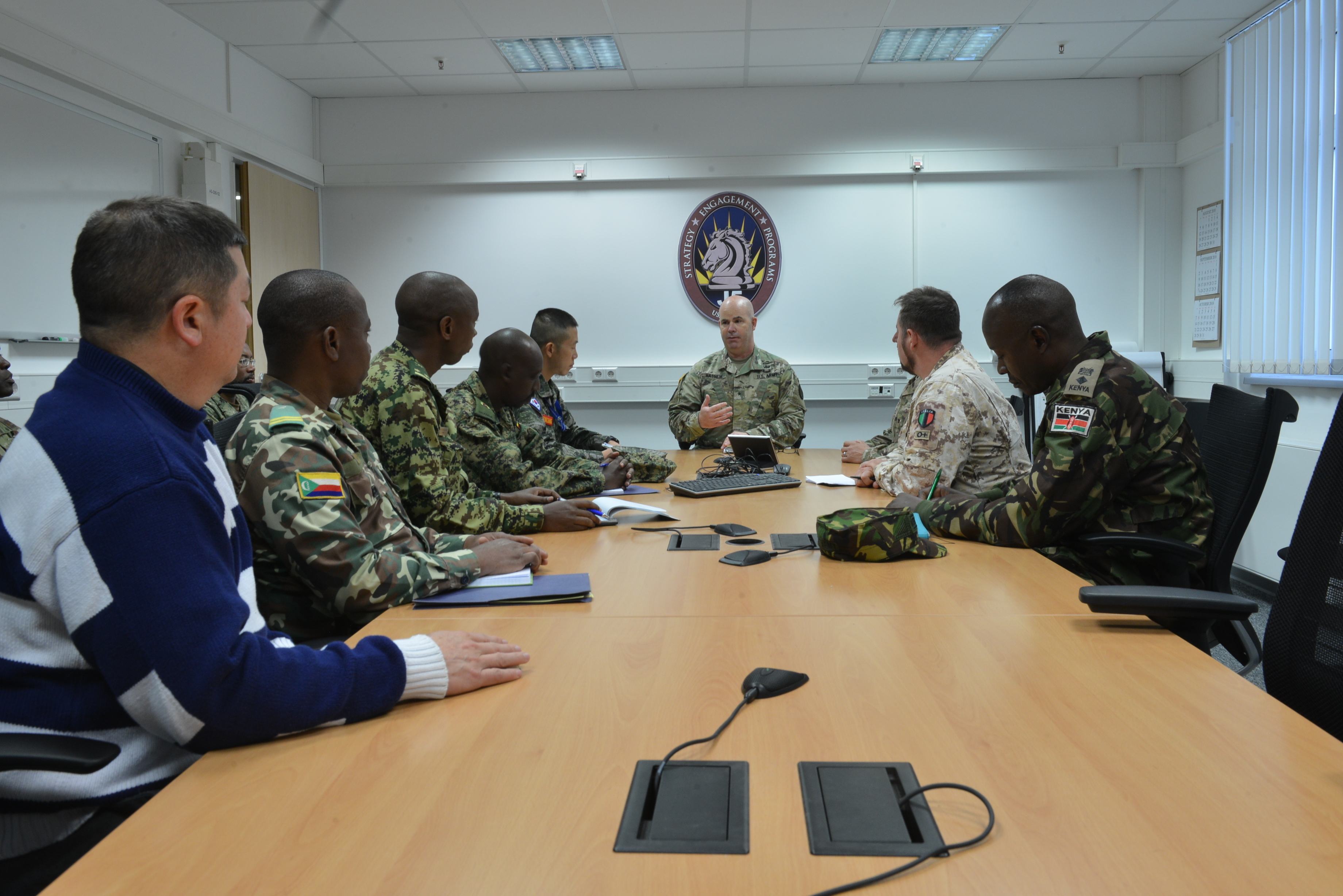 7 photos: AFRICOM hosts foreign liaison officers from CJTF-HOA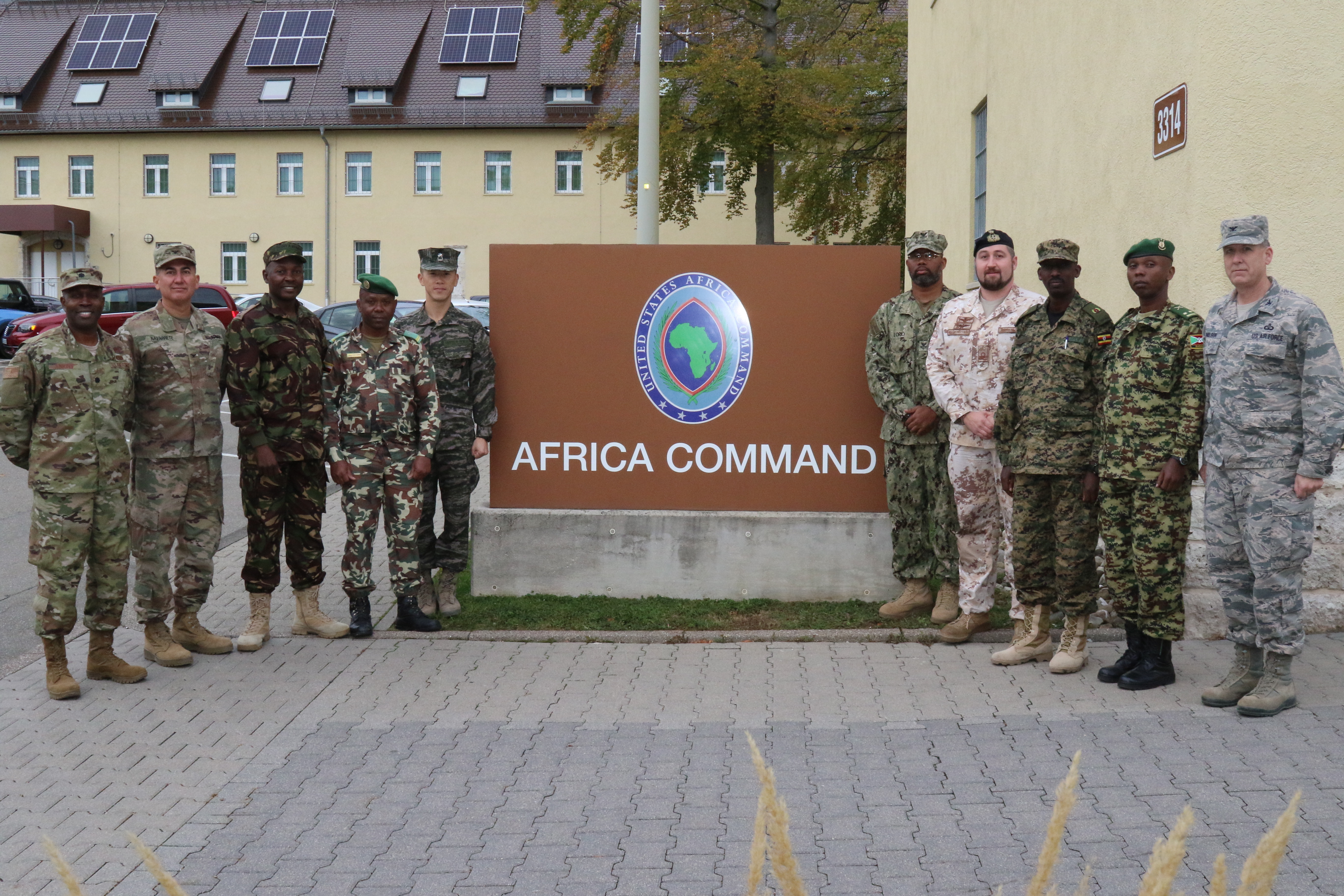 7 photos: AFRICOM hosts foreign liaison officers from CJTF-HOA
7 photos: AFRICOM hosts foreign liaison officers from CJTF-HOA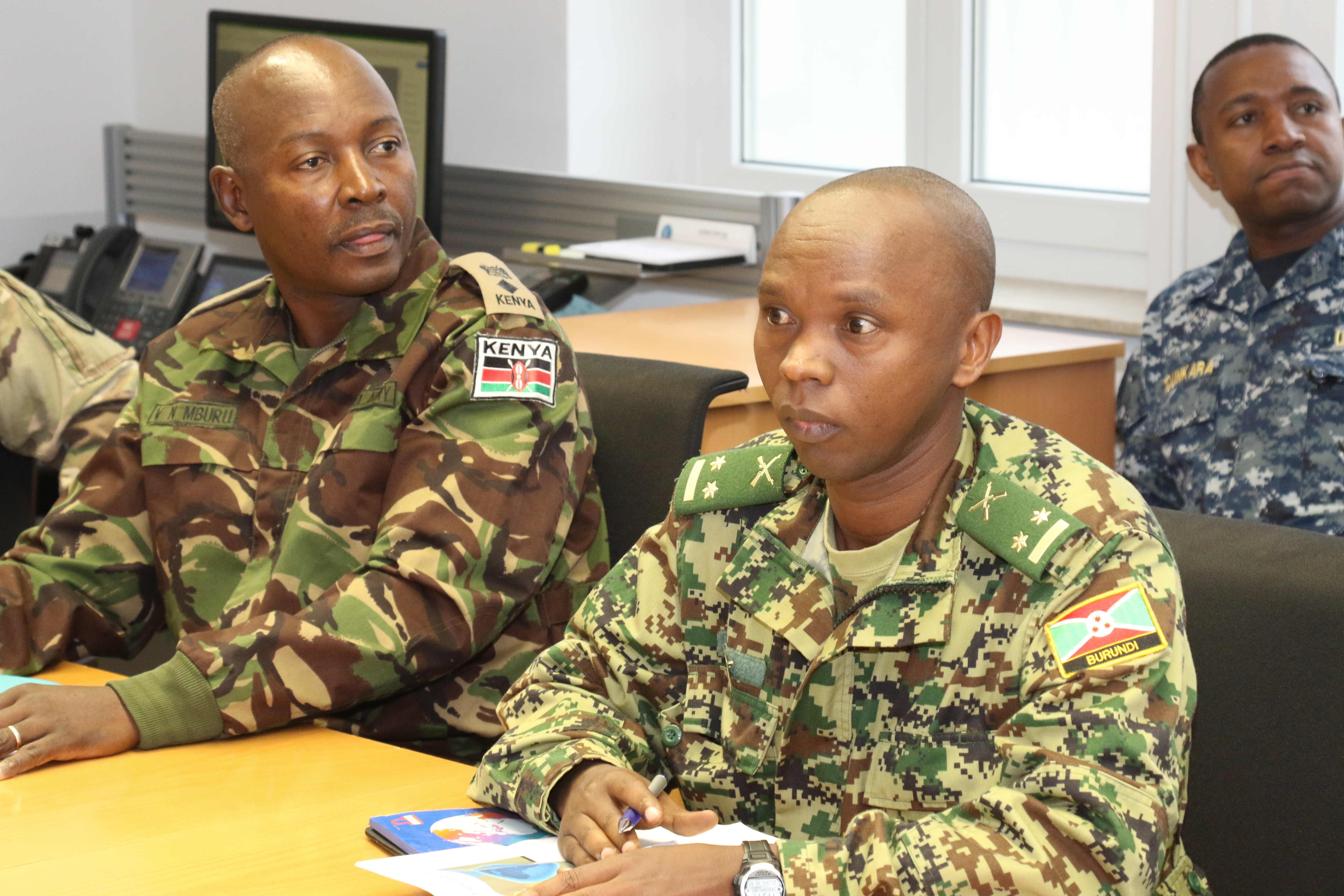 7 photos: AFRICOM hosts foreign liaison officers from CJTF-HOA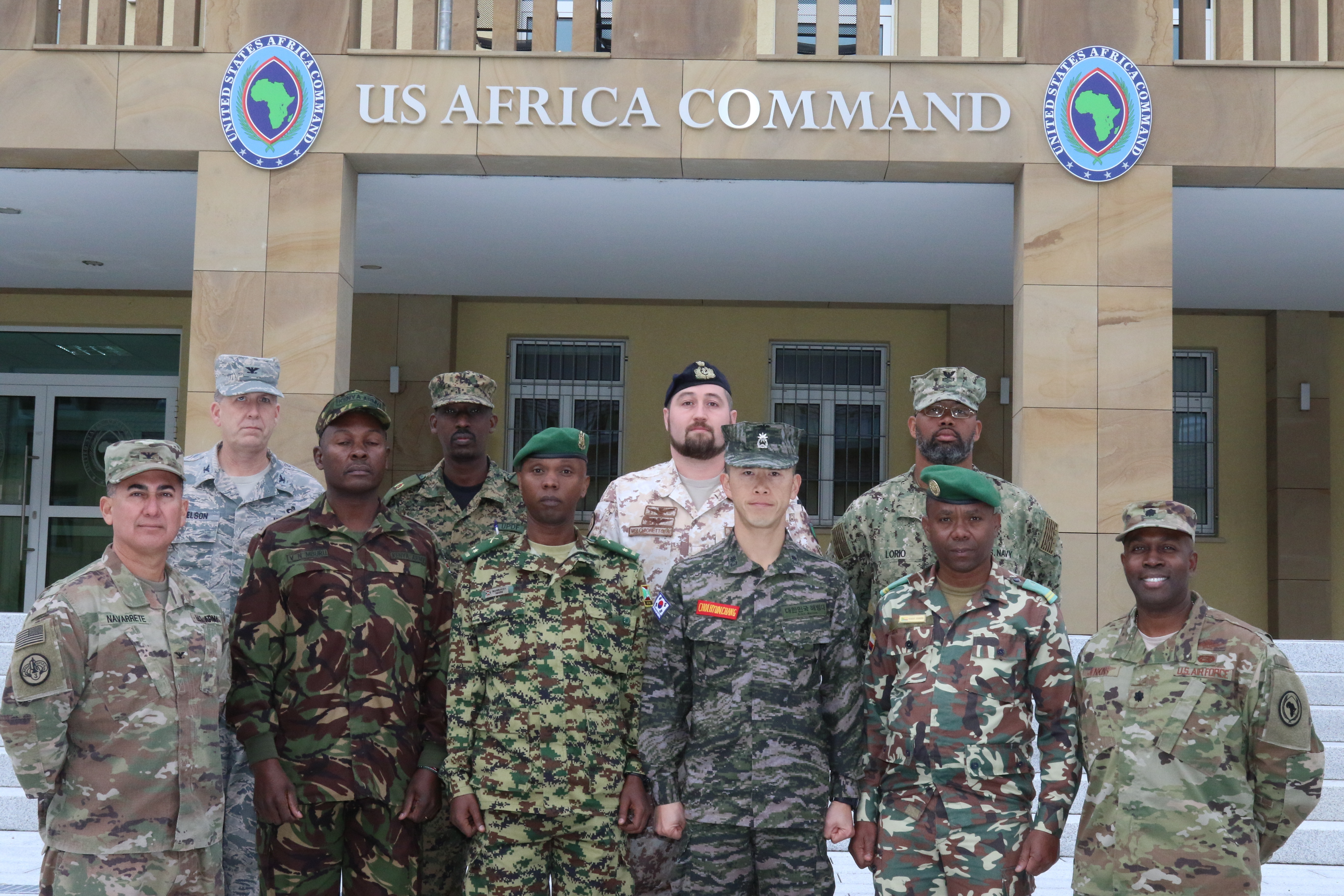 7 photos: AFRICOM hosts foreign liaison officers from CJTF-HOA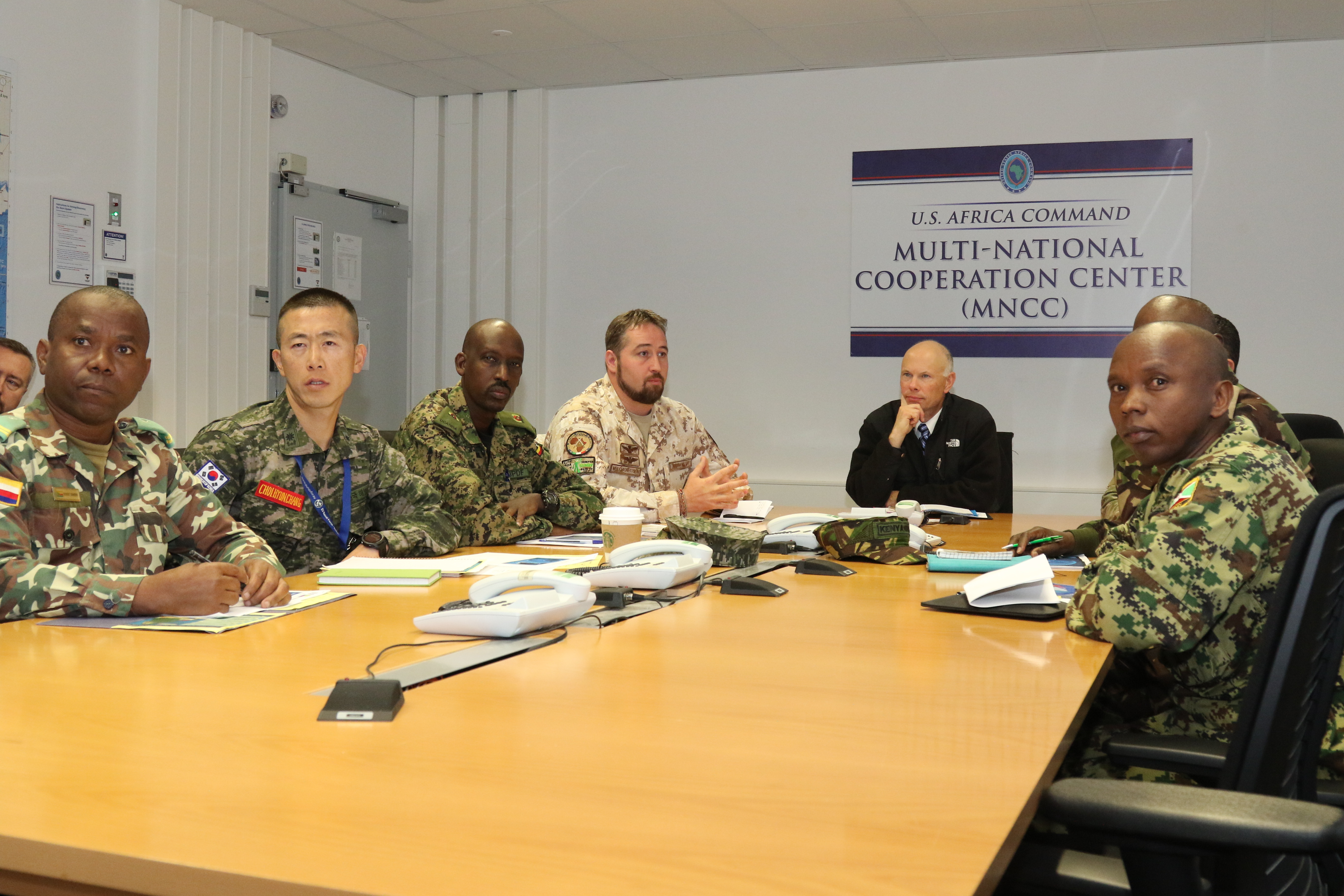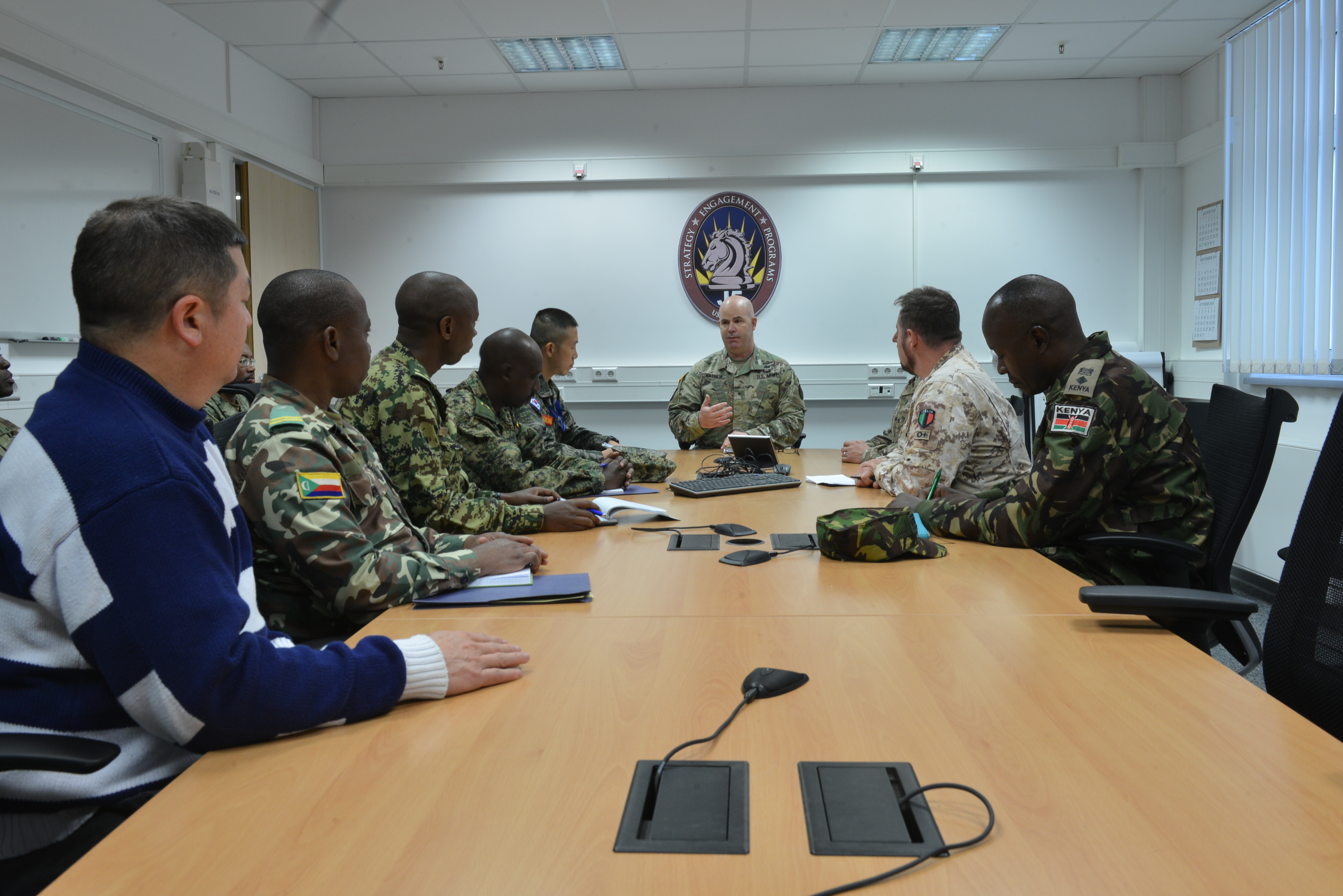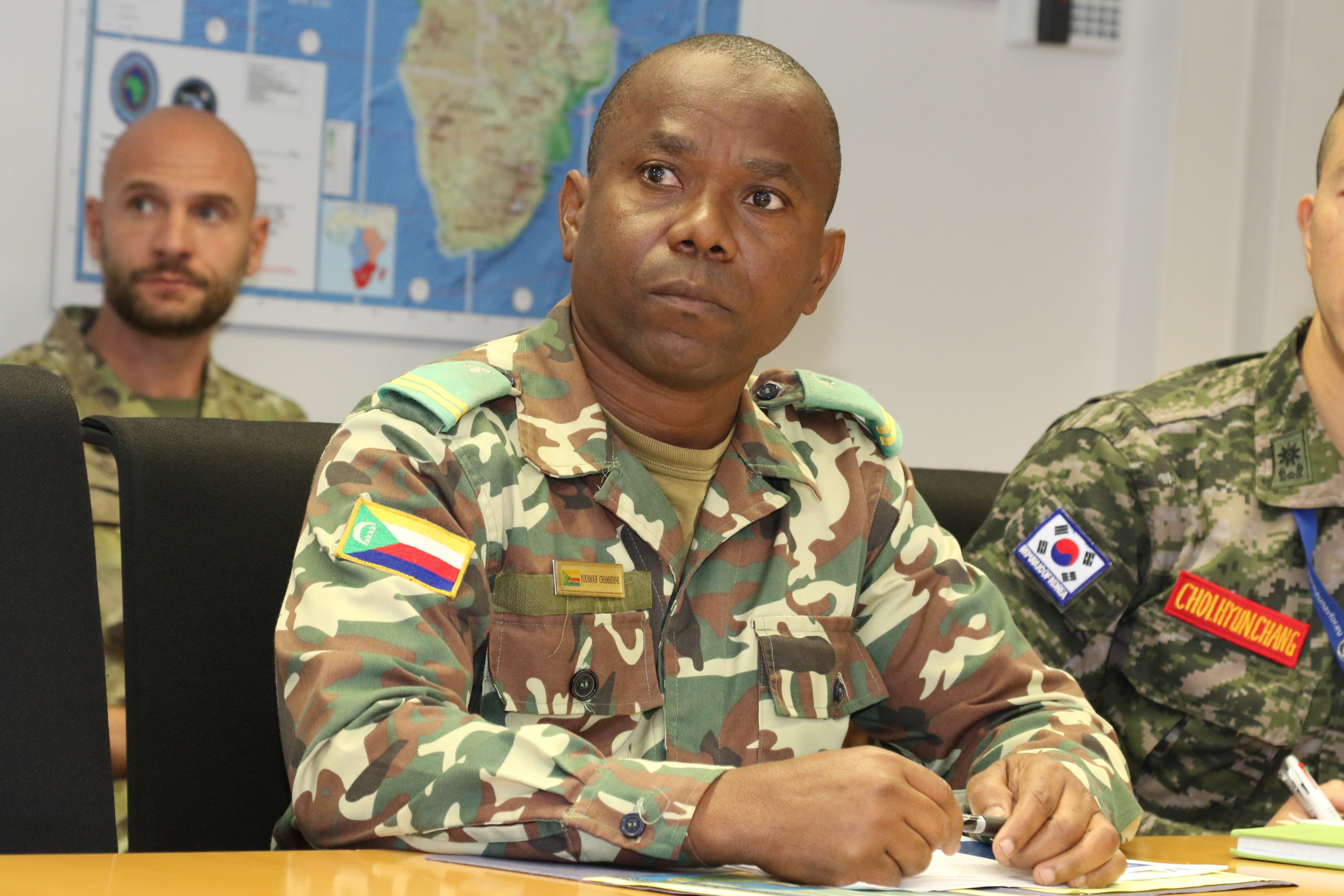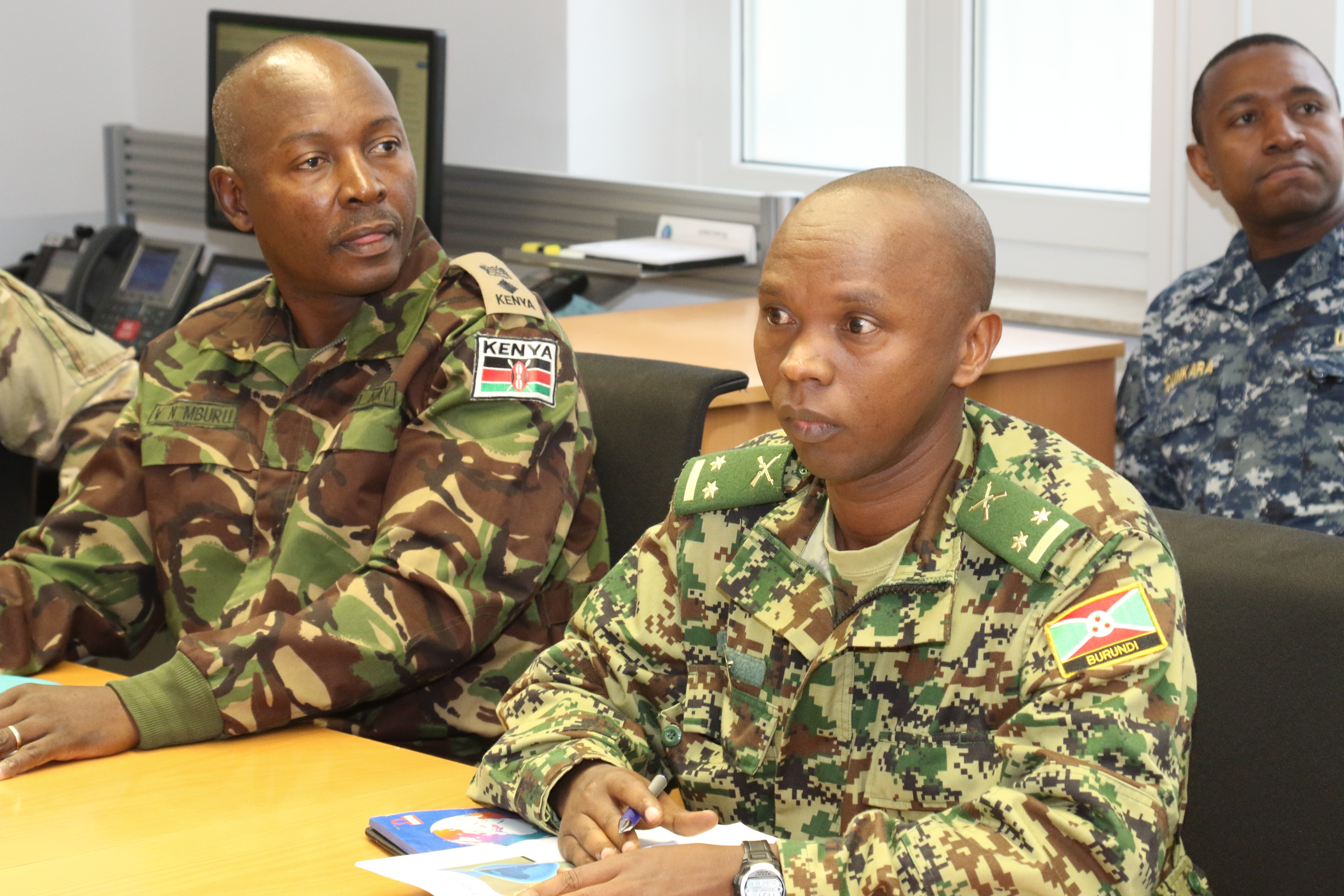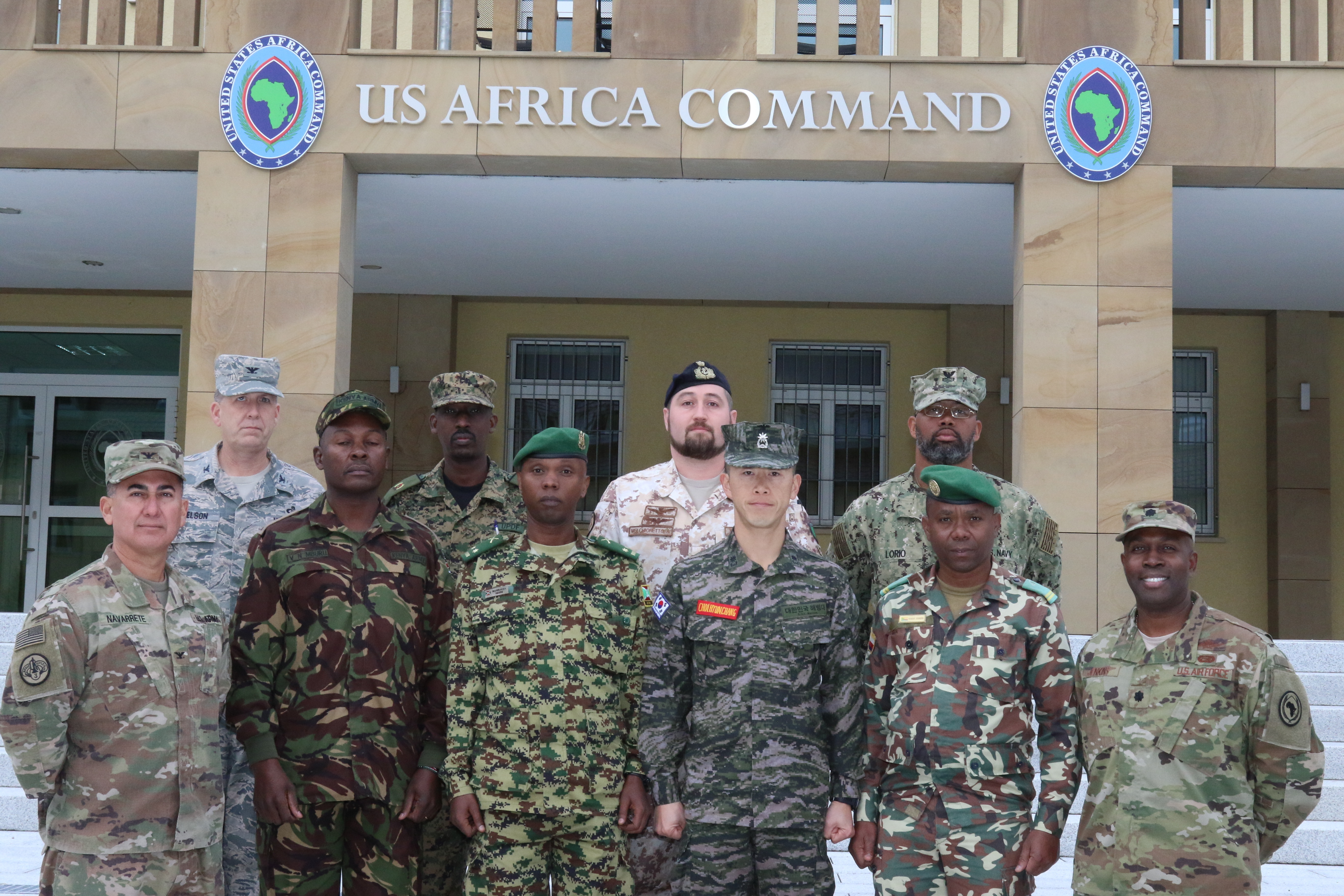 STUTTGART, Germany - Foreign liaison officers (FLOs) assigned to Combined Joint Task Force - Horn of Africa (CJTF-HOA) visited the U.S. Africa Command Headquarters in Stuttgart, Germany Oct. 30-31, 2018.
During the visit, FLOs from Burundi, Comoros, Kenya, Uganda, Italy, and South Korea met with AFRICOM staff members and received briefings about the command.
"They gain professional development and have the opportunity to meet with their counterpart in AFRICOM so we can increase our relationship," said U.S. Army Col. Alejandro Navarrete, CJTF-HOA CJ-7 director. "This will benefit AFRICOM and CJTF-HOA by increasing the communications and sharing of information between our partner nations."
The FLOs, who work out of the CJTF-HOA headquarters at Camp Lemonnier, Djibouti, facilitate timely and accurate communications between CJTF-HOA and the governments of their respective countries. Additionally, they assist in the organization of key leader engagements at CJTF-HOA and in their countries, and they help facilitate subject matter expert exchanges and participation in multinational exercises held in East Africa. The FLOs help increase interoperability among partner forces and deepen diplomatic and military relationships.
African nations such as Uganda are troop contributing countries to the African Union Mission in Somalia (AMISOM). Sharing information with the U.S. and other partner nations can have a real impact on mission success, said Maj. Oscar Muanura, Ugandan liaison officer.
"We share information that we can relay to our people in time so that they can deter any attacks from al-Shabaab," he said. "This has played a great role in rooting out those al-Shabaab elements in our sector."