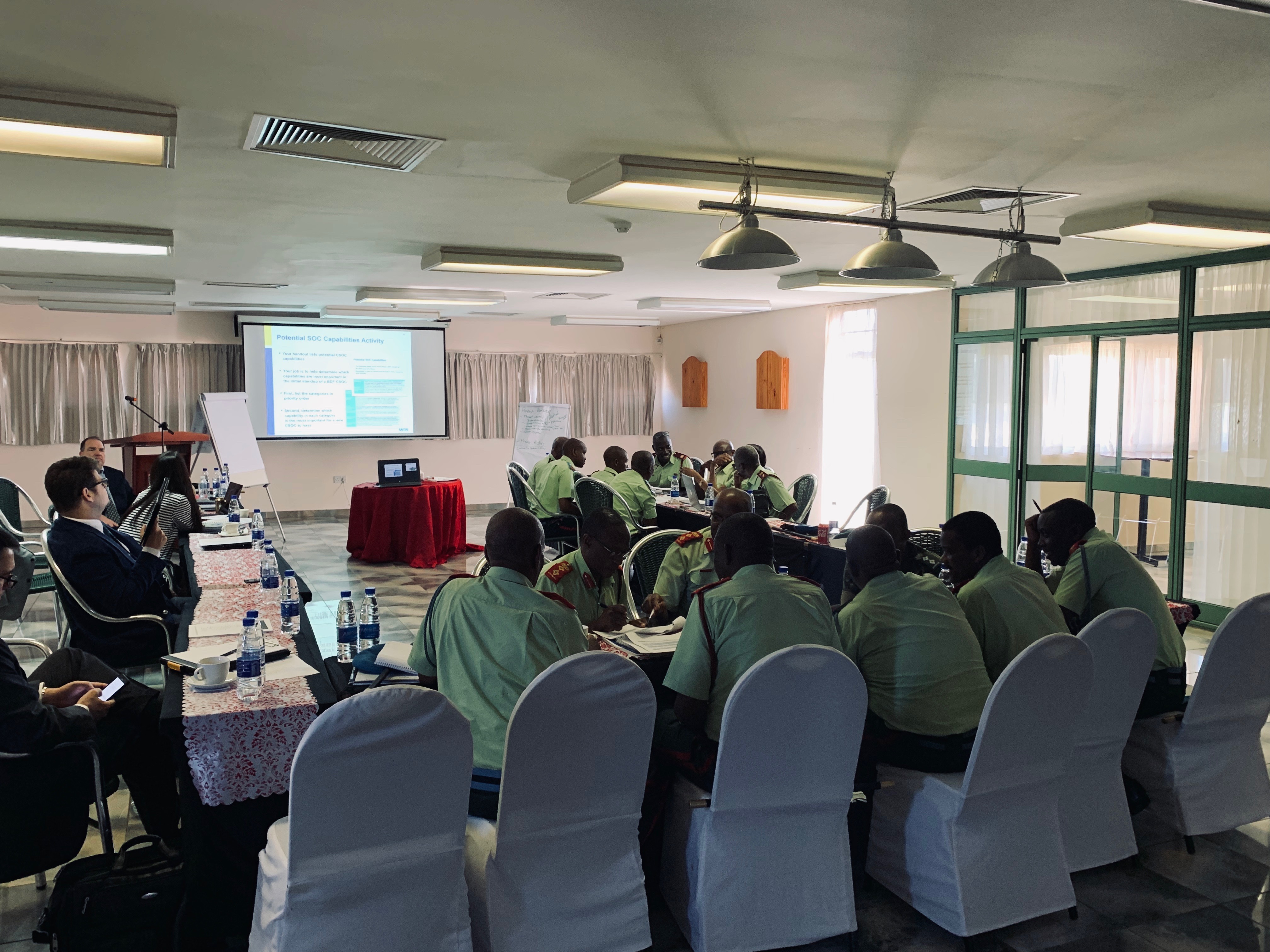 5 photos: Cybersecurity-focused event enhances partnership between U.S. and Botswana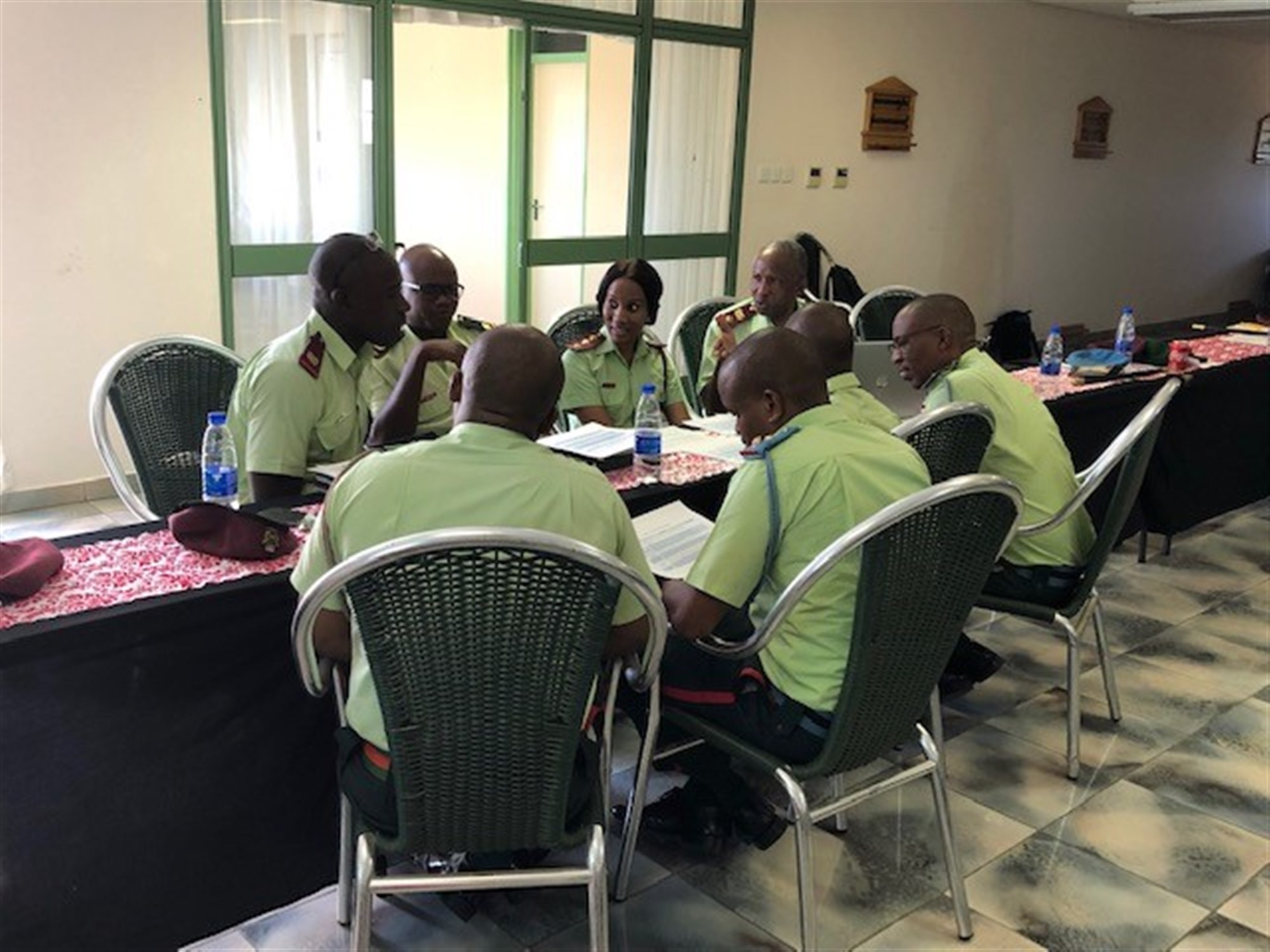 5 photos: Cybersecurity-focused event enhances partnership between U.S. and Botswana
5 photos: Cybersecurity-focused event enhances partnership between U.S. and Botswana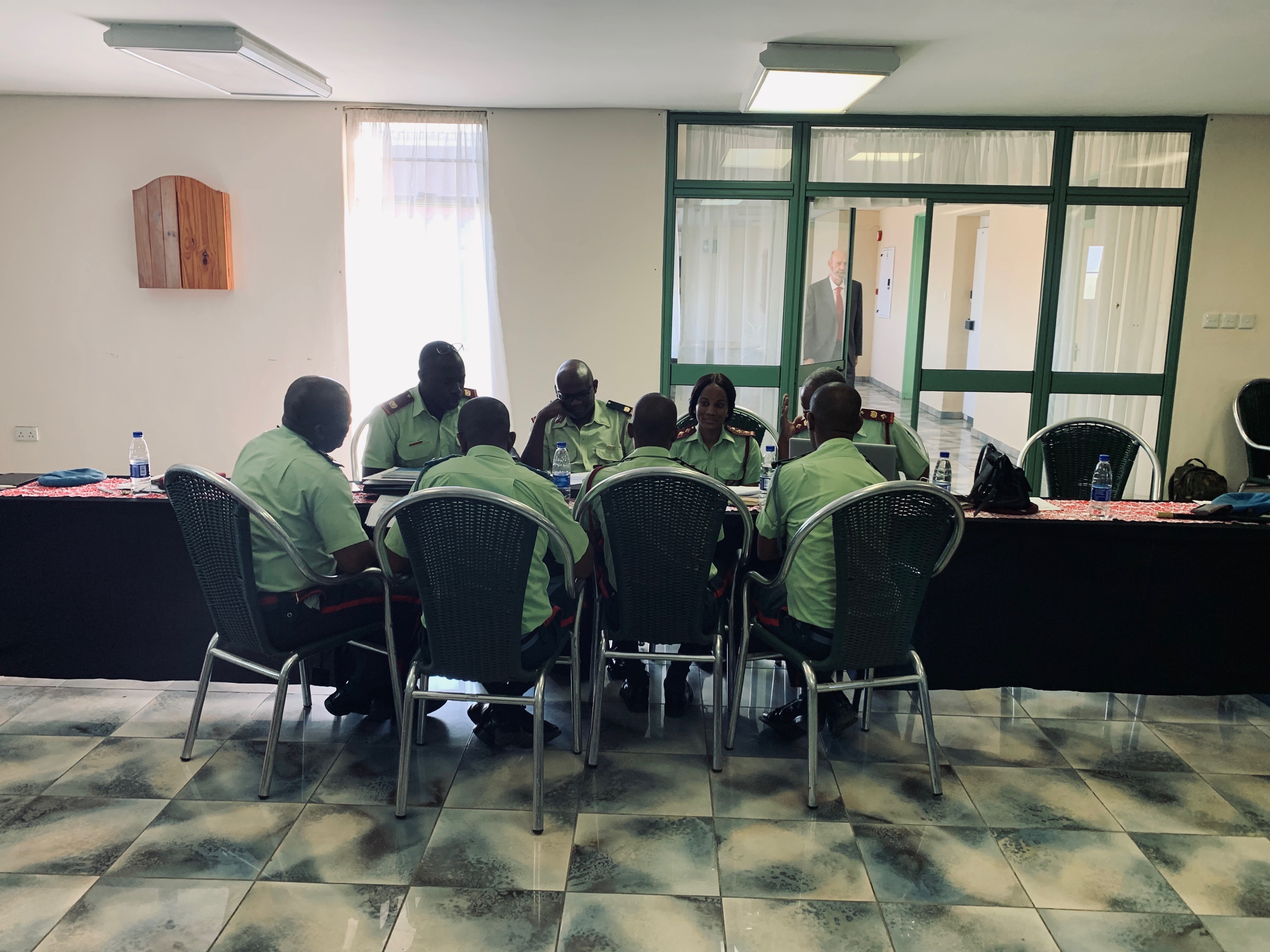 5 photos: Cybersecurity-focused event enhances partnership between U.S. and Botswana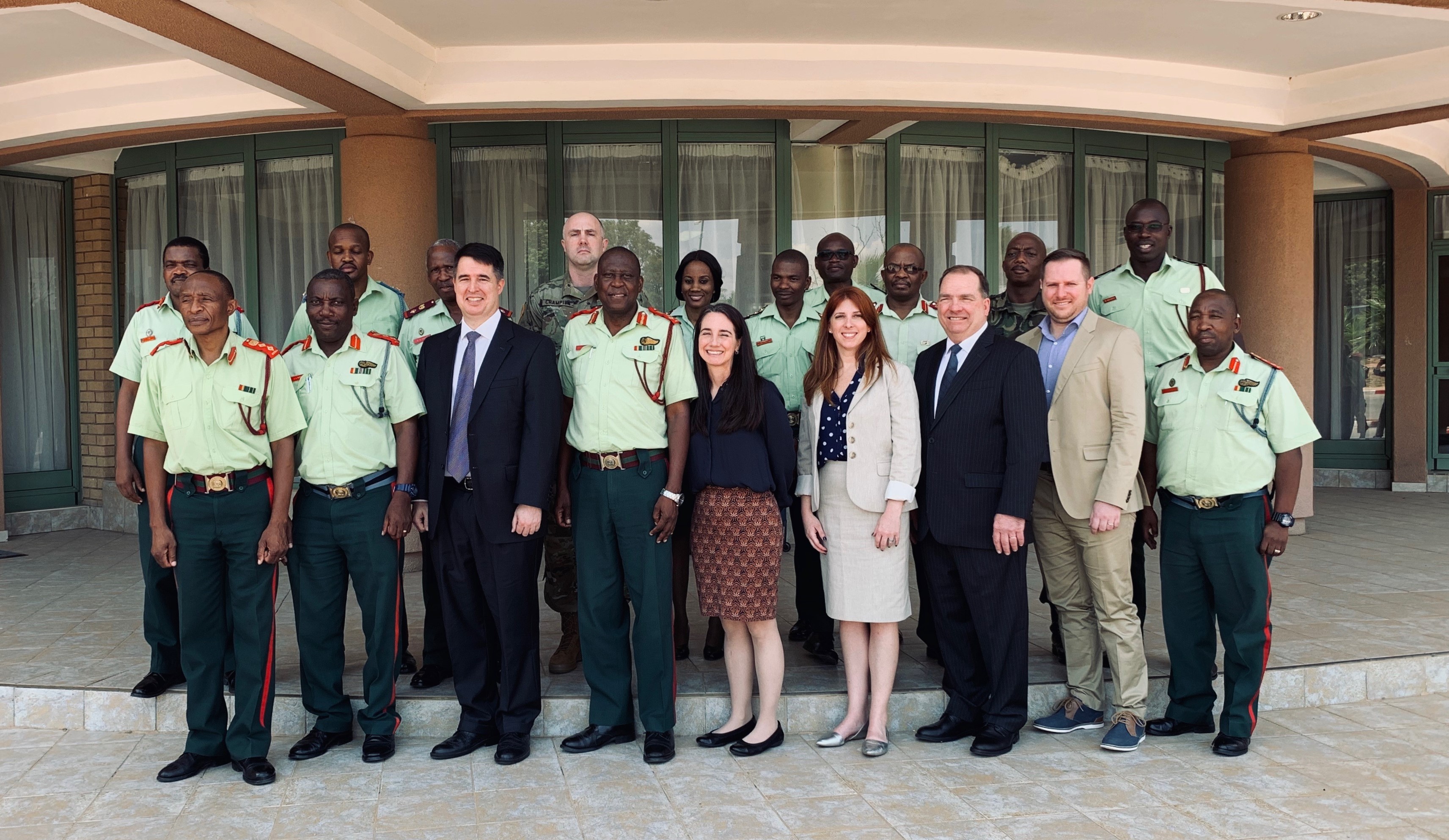 5 photos: Cybersecurity-focused event enhances partnership between U.S. and Botswana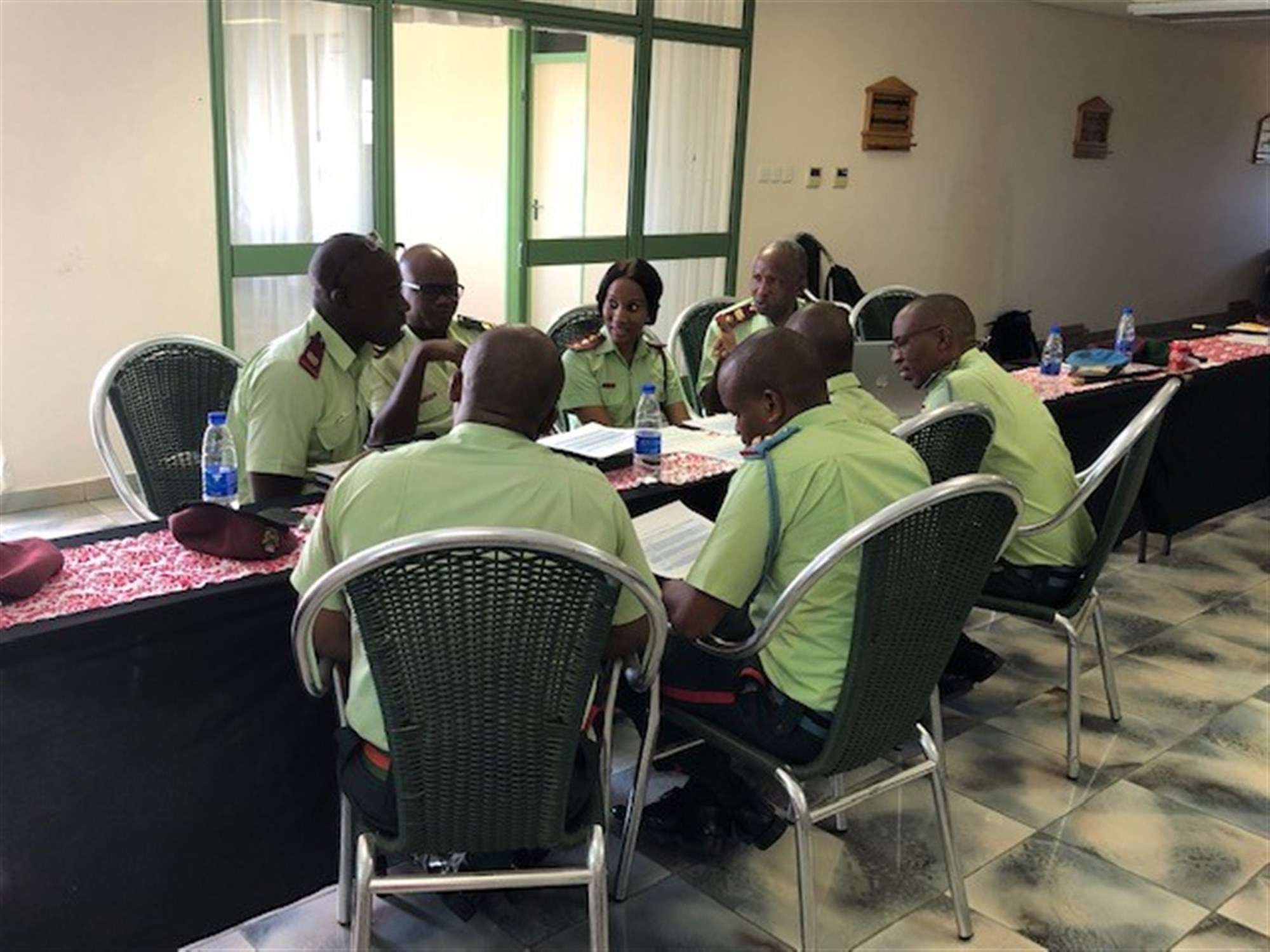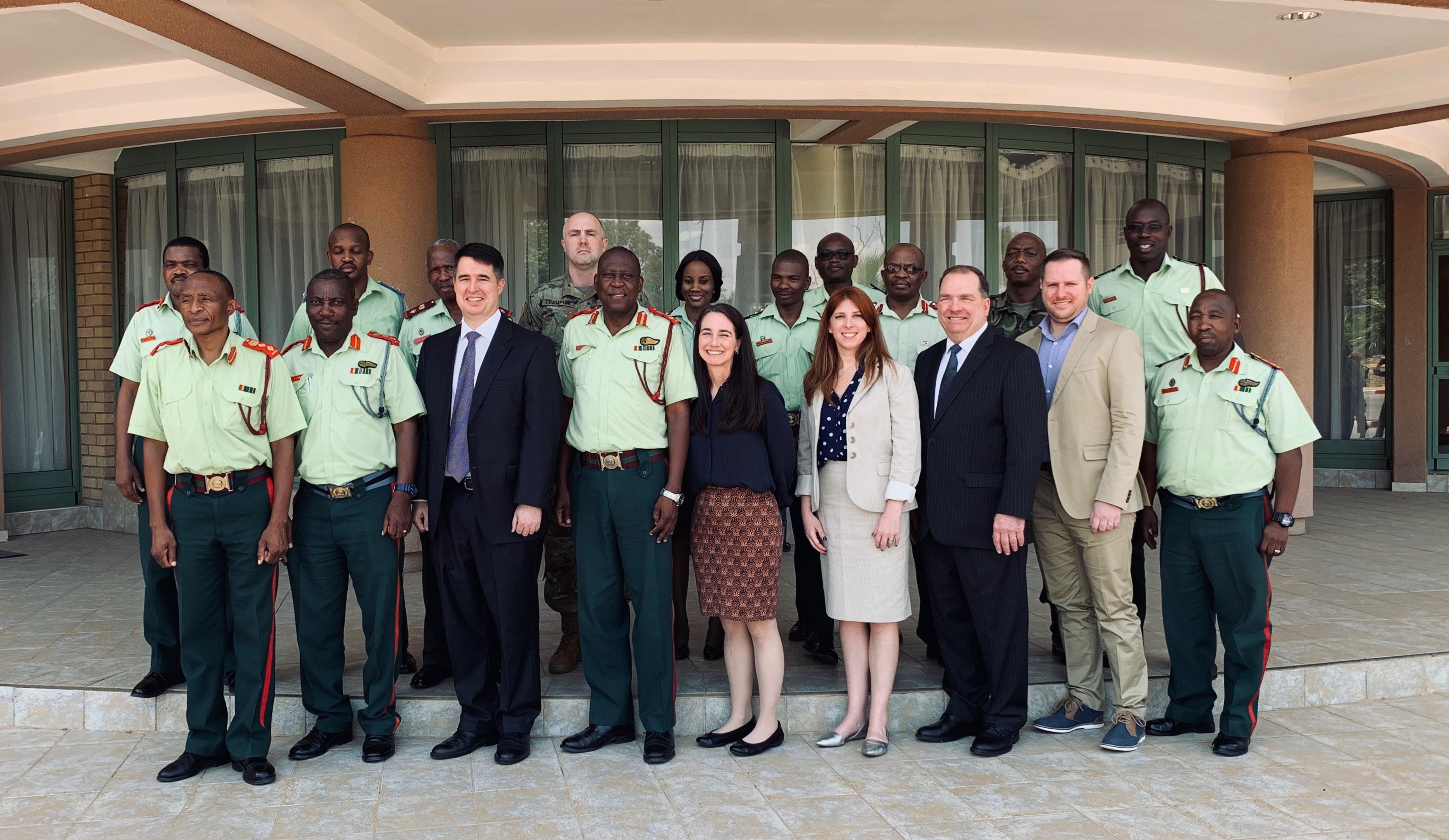 STUTTGART, Germany – Cybersecurity professionals from U.S. Africa Command, North Carolina National Guard, the Africa Center for Strategic Studies, and a non-governmental organization, met with senior and mid-level officers of the Botswana Defence Force, in Gaborone, Botswana, for three days of cybersecurity related activities, Jan. 28-31, 2019.
"This meeting was the first time that the US has engaged with Botswana regarding Cyber operations," said Sgt. 1st Class James Andrews, State Partnership Program Non-Commissioned Officer in Charge, North Carolina National Guard.
Led by the AFRICOM directorate of Command, Control, Communications and Computer Systems - J6 (C4 Systems), the purpose was to enhance cybersecurity proficiency and to develop policies for cybersecurity operations for the BDF, while simultaneously strengthening the partnership between the U.S. and Botswana. The event was held at the request of the BDF joint staff.
"Cyber is a big deal, and it will only grow in its impact, and discussions with our partners helps broaden the perspective and knowledge depth for us and them," said Andrews.
The engagement was comprised of several cyber-focused activities to include discussions and a table-top exercise, which focused on strategic cyber risk management, incident response, cyber curriculum development best practices for implementation of a cybersecurity operations center.
"This meeting was an important first step in understanding the BDF's cybersecurity needs and posture," said Lt. Col. Robert Hammack Chief of Office of Security Cooperation, US Embassy Gaborone, Botswana. "The sharing of information between the BDF and AFRICOM provides a common understanding of how to move forward together to address cyber capability needs and mutual goals in the security cooperation relationship between our two militaries."
This event supports the State Partnership Program between the National Guard Bureau and African militaries. The partnership between North Carolina National Guard and Botswana started in 2008.
The North Carolina Guard has engaged in over 150 security cooperation engagements with the BDF since the start of the partnership, according to Andrews.
"The State Partnership Program is a vital element of the security cooperation environment in Africa," said Hammack. "It enjoys the mutual benefit of building key capabilities with our African partners while enhancing our National Guards Soldiers military readiness through unique training opportunities."
The cybersecurity role for the BDF will align with the Botswana national cybersecurity strategy, according to Hammack,
"Working together with BDF to help them address their role in the Botswana National Cyber Strategy will strengthen our military partnership.