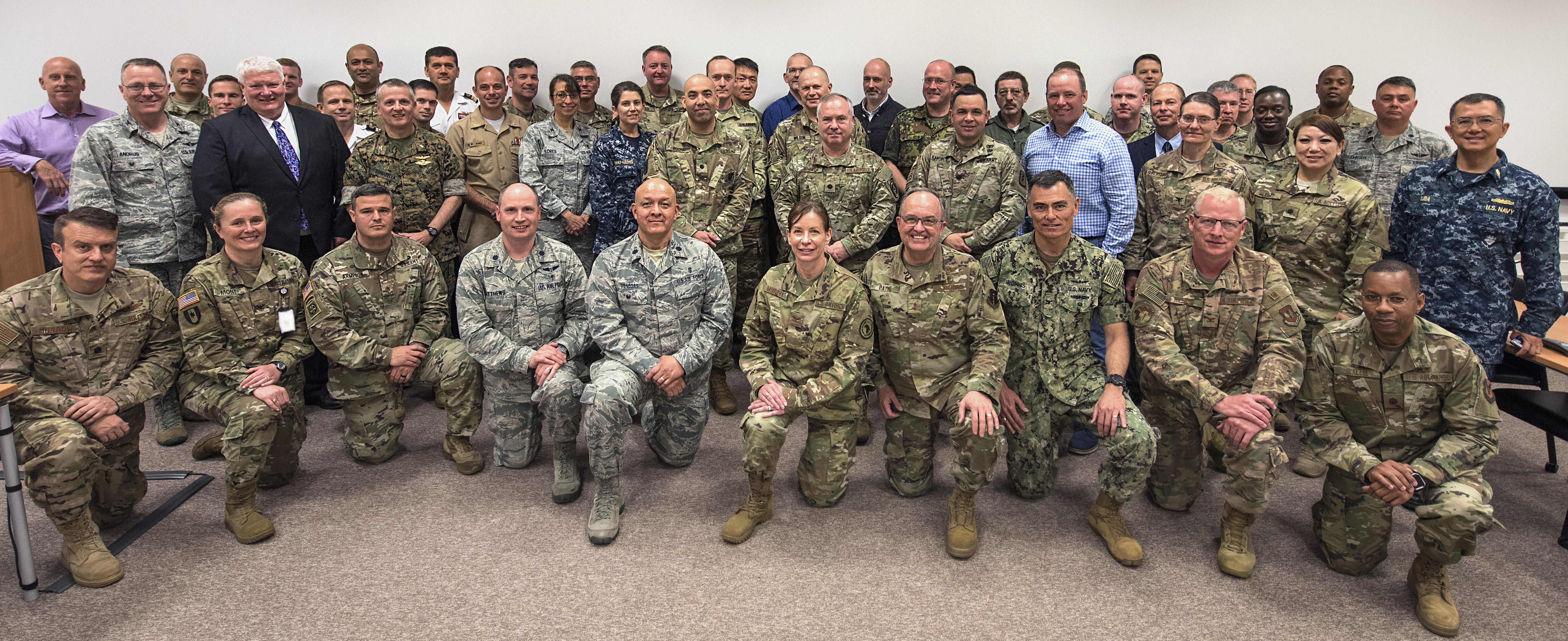 5 photos: AFRICOM Holds Annual Command Surgeon Conference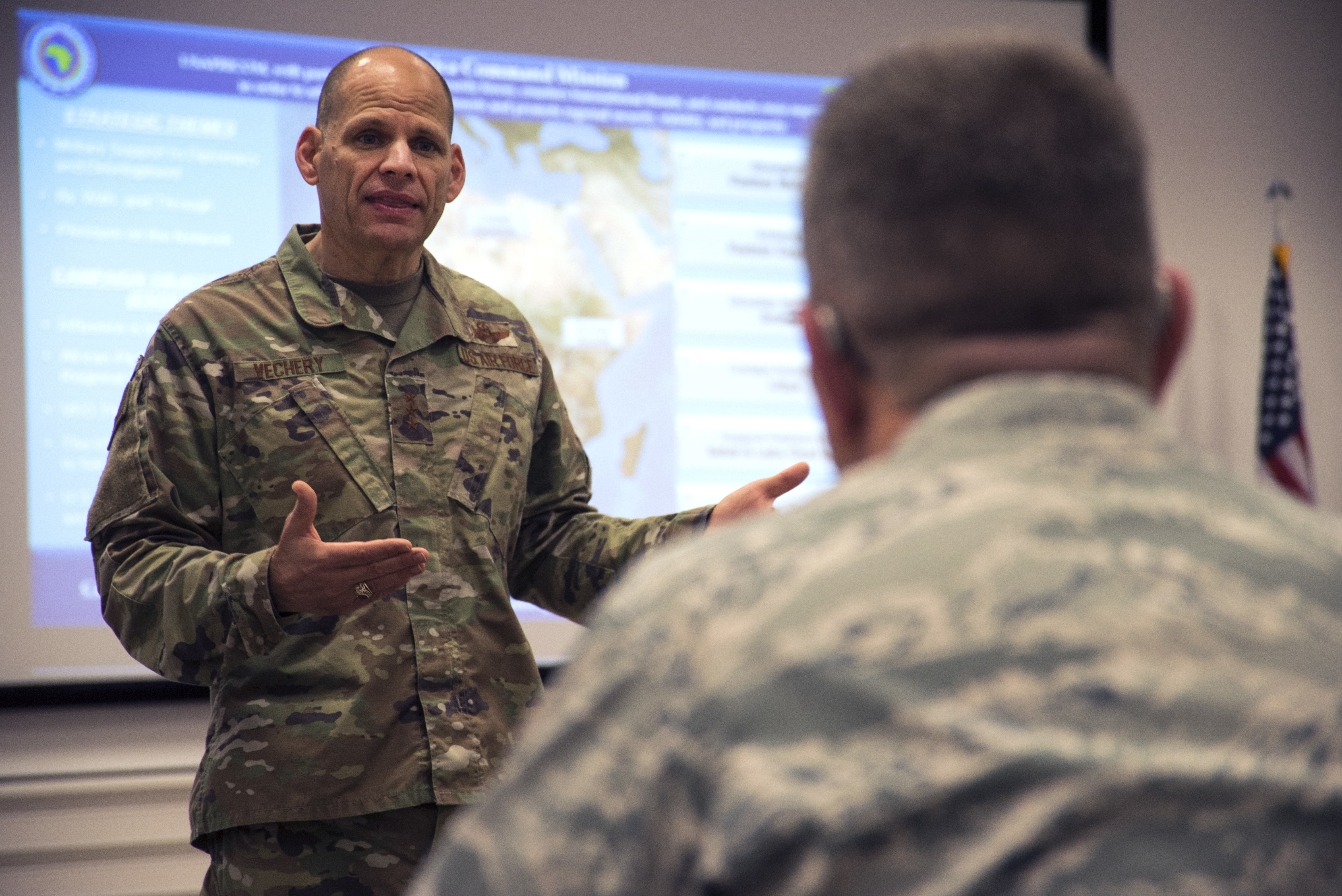 5 photos: AFRICOM Holds Annual Command Surgeon Conference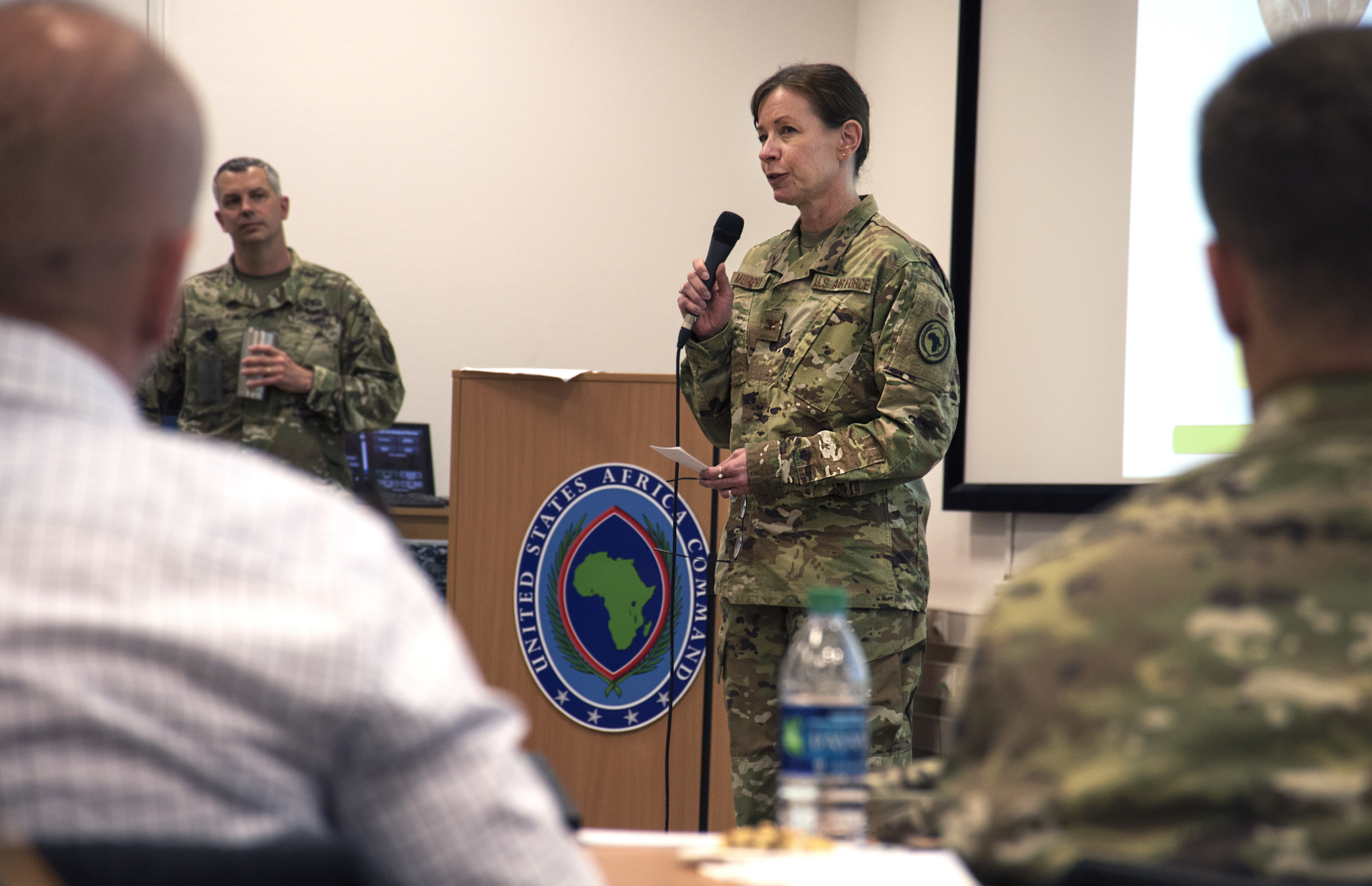 5 photos: AFRICOM Holds Annual Command Surgeon Conference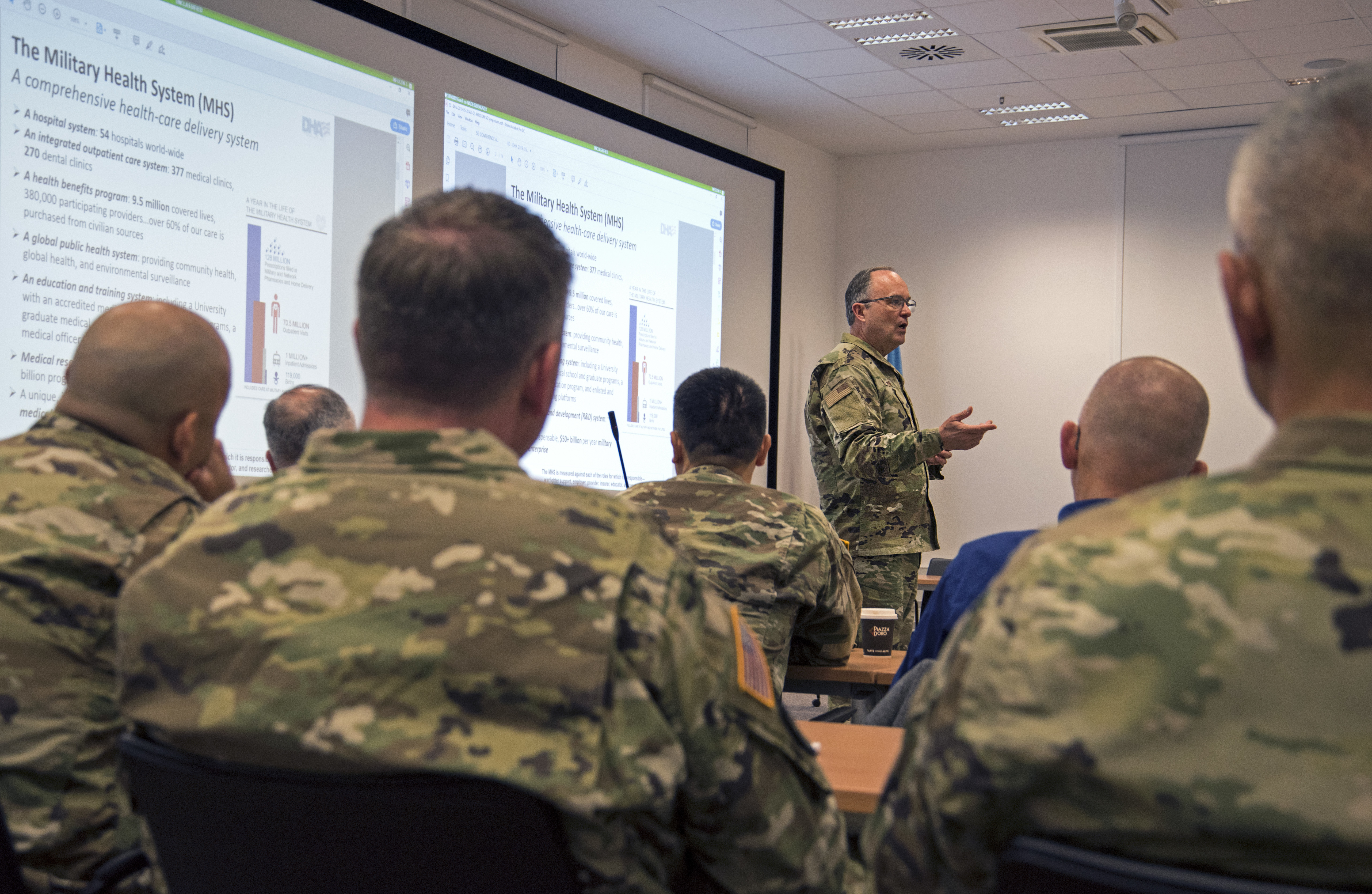 5 photos: AFRICOM Holds Annual Command Surgeon Conference
5 photos: AFRICOM Holds Annual Command Surgeon Conference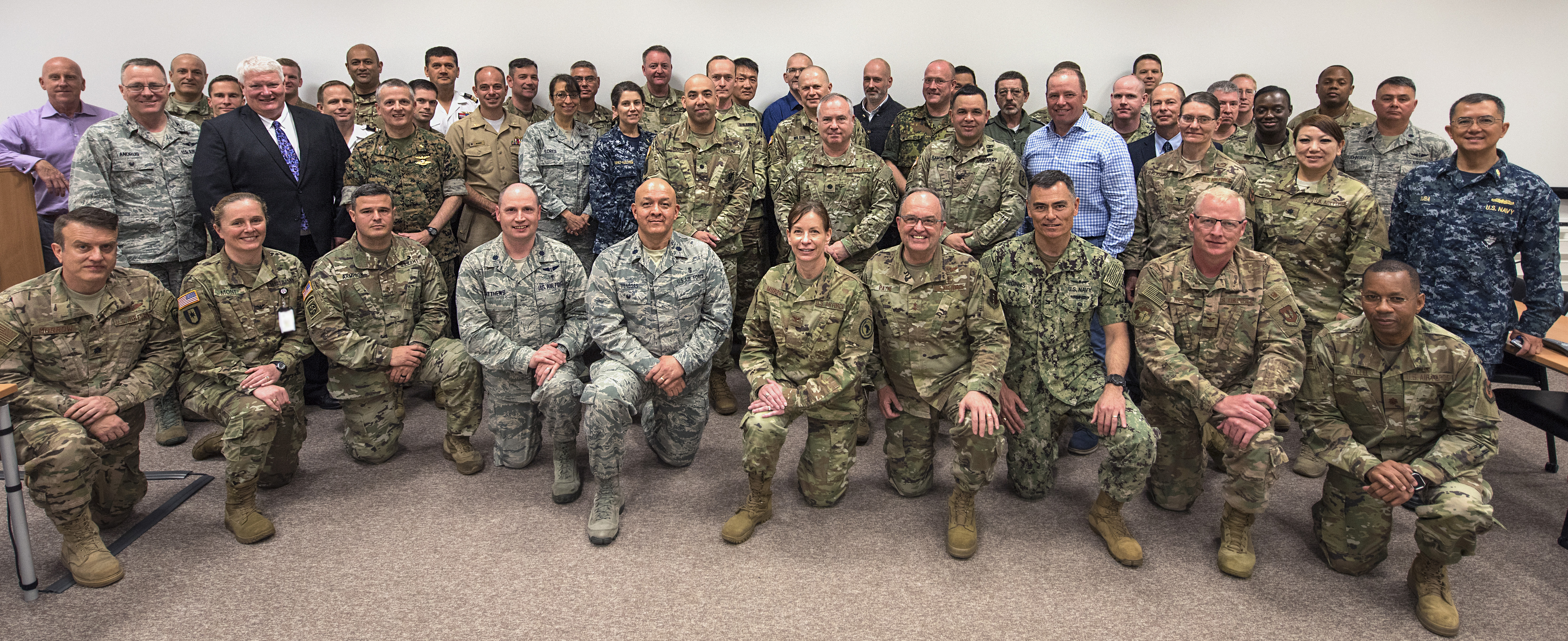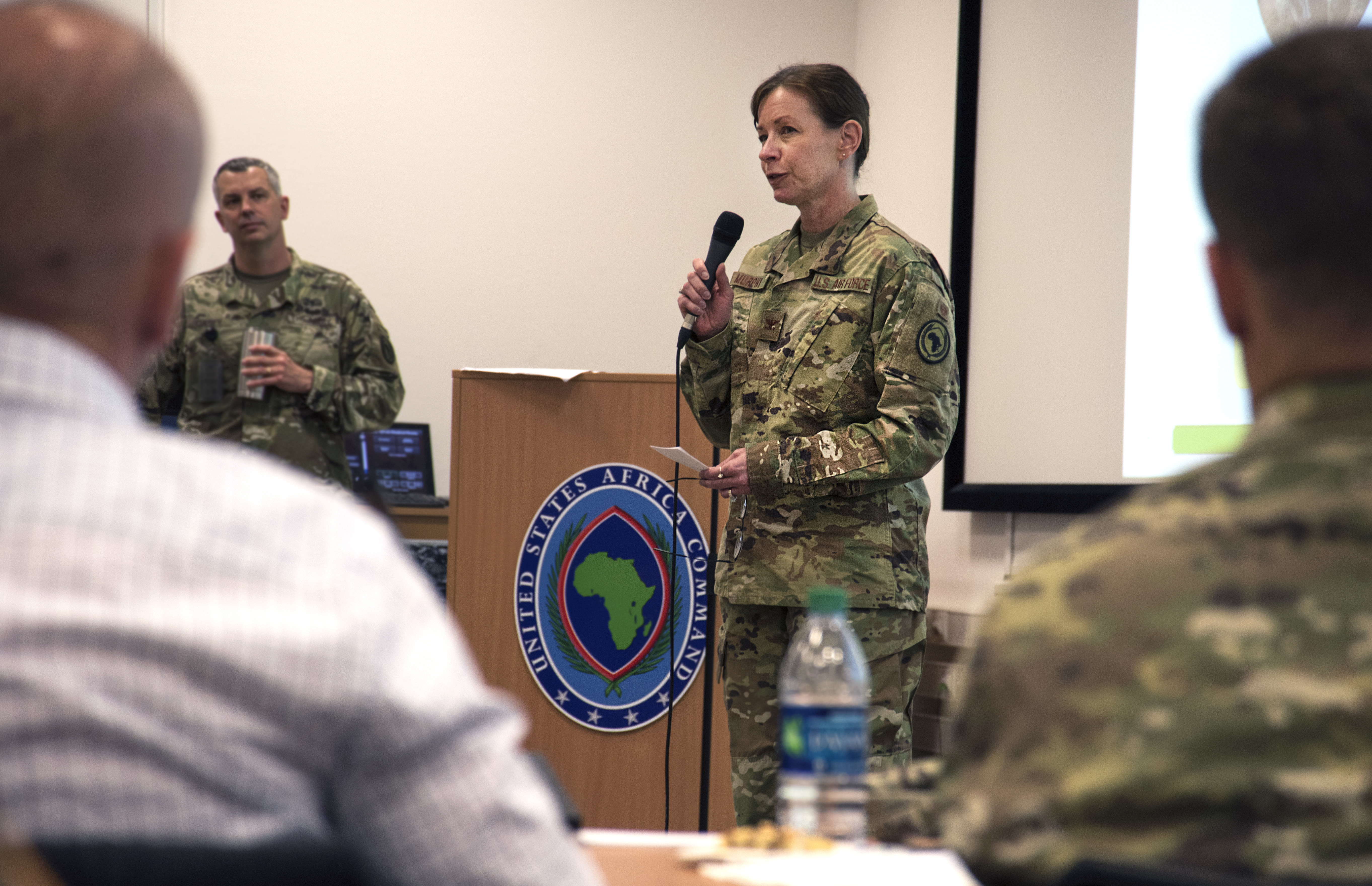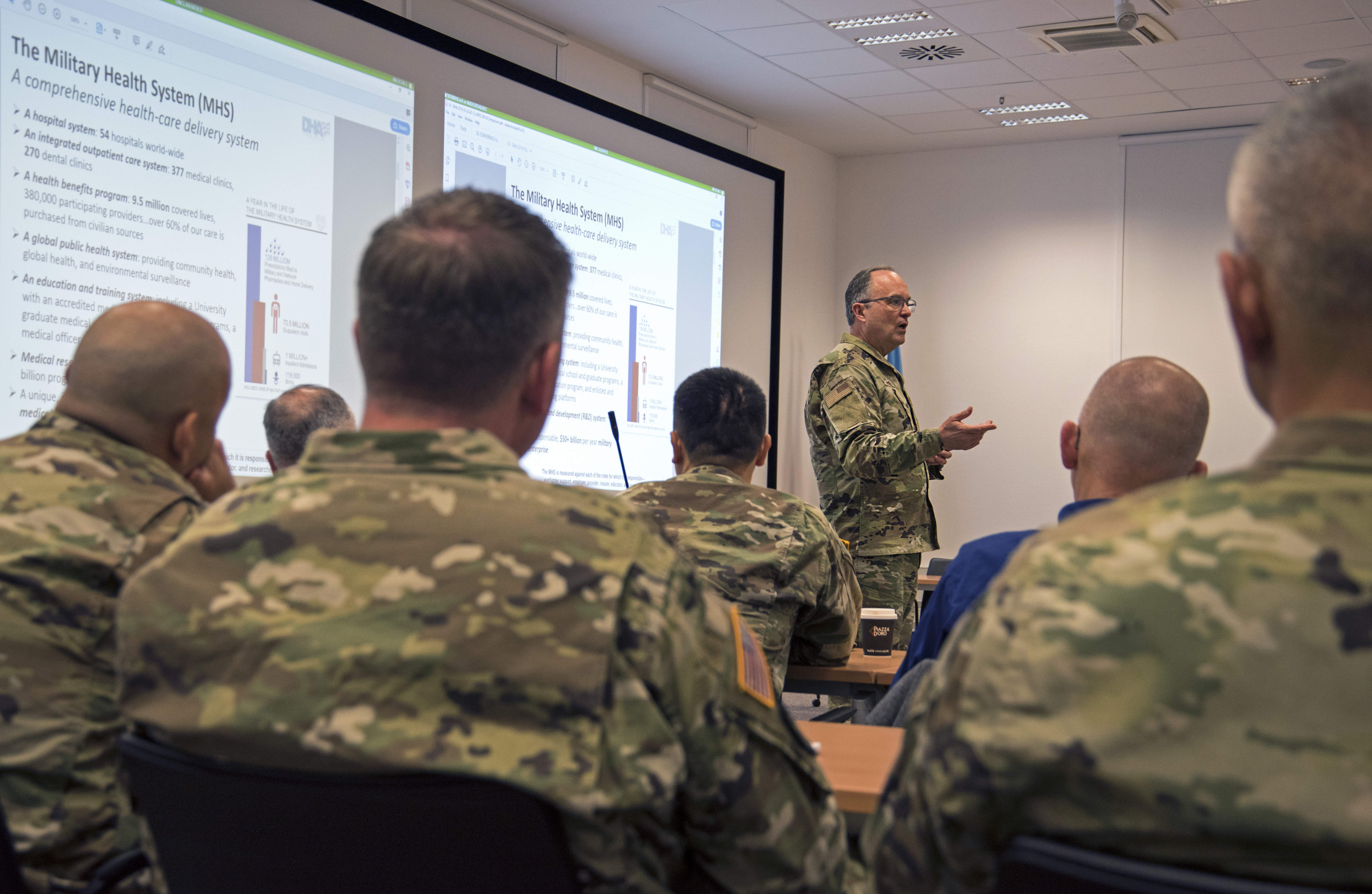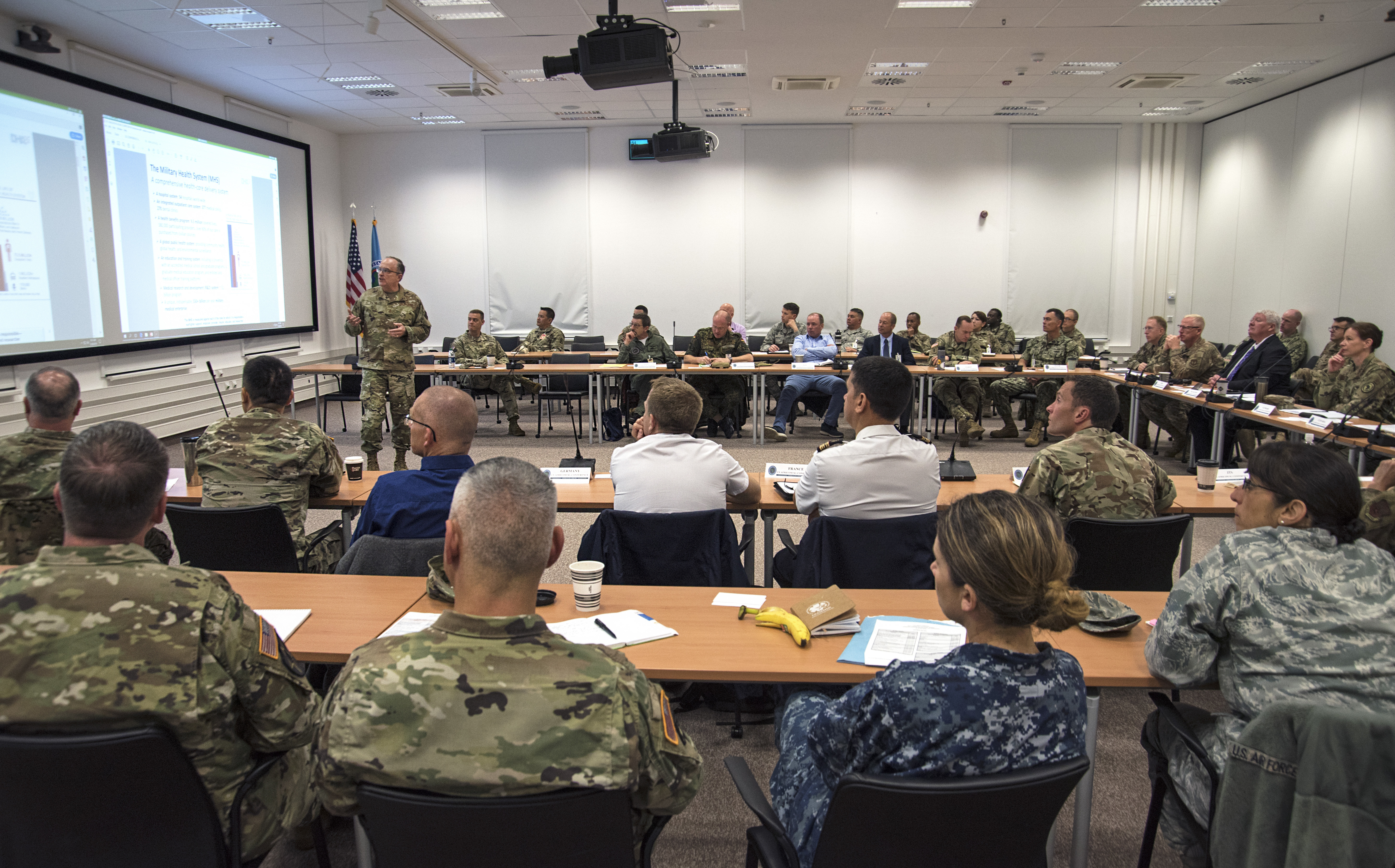 STUTTGART, Germany -- U.S. Africa Command hosted the annual Command Surgeon Synchronization Conference, May 28-30, 2019, at the AFRICOM Special Events Center.
Led by the AFRICOM office of the command surgeon, or J004, the conference brought together medical professionals from across the command, and interagency and foreign partners, to enable collaboration and to discuss areas of concern within the medical enterprise in Africa.
In attendance were about 60 personnel, including representatives from the Defense Health Agency, Defense Institute for Medical Operations, U.S. Army Medical Command-Europe, United Kingdom, France, Germany, U.S. Army Africa, U.S. Naval Forces Africa, U.S. Air Forces Africa, Marine Forces Africa, U.S. Transportation Command, Air Mobility Command and the National Guard Bureau.
"[We're here] to bring the components and all our supporting partners together to make sure we have a common understanding of where we are in the campaign and the challenges and opportunities sitting in front of us," said Air Force Col. Krystal Murphy, acting AFRICOM command surgeon. "One of the goals is to identify places for collaboration and leveraging partnerships."
That goal came to fruition early on when Naval Forces Africa teamed up with the Department of Defense HIV/AIDS Prevention Program and the AFRICOM State Partnership Program by deciding to use Obangame Express as a platform to tackle shared objectives.
Along with finding ways to collaborate, attendees were also able to develop working relationships with their counterparts, something that is important to have before a crisis occurs, Murphy said.
"I think the most important thing is the networking and relationship building," she added. "To have those contacts, those relationships, where you can pick up the phone and know who's on the other end and you trust them."
Murphy knows firsthand how important that is having arrived to her last command in Korea during a virus outbreak.
"Please, don't do what I did," she stressed. "I was forced to meet my colleagues during a crisis and that's what we don't want to have happen. We want to be familiar enough with each other to develop that level of trust to just communicate."
Another key topic area was the rapidly changing military health care system. The Department of Defense is pushing to achieve a more integrated, more efficient, high-quality military health system to support the warfighter and care for patients.
They are doing this by consolidating the health care management functions under one system; the Defense Health Agency.
Air Force Maj. Gen. Lee E. Payne. DHA assistant director for combat support, was in attendance to talk about the coming changes.
"It's important that I take every opportunity to come share that idea and also share some ideas and information about what's going on with the transition," he said. "And to get that feedback from the folks here on what they're hearing and provide a little information about where we're headed and what the outcomes are going to be."
The DOD's goal is to have an effectively organized medical system that strategically supports readiness and health care.
The three-day event was also used as a platform to talk about leveraging the medical field for engagements with African partners. Last year, AFRICOM had more than 3,500 engagements on the continent and participated in nine large scale exercises.
"The way you become a partner of choice is by being there, by taking care of children that need medical care, by taking care of families that can't get [medical treatment] another way, and by showing what we provide," said Air Force Lt. Gen. James C. Vechery, AFRICOM deputy to the commander for military operations.
Besides the annual conference, J004 holds monthly teleconferences with its partners but they are currently looking at other effective ways of bring people together face-to-face to make the medical team more productive.