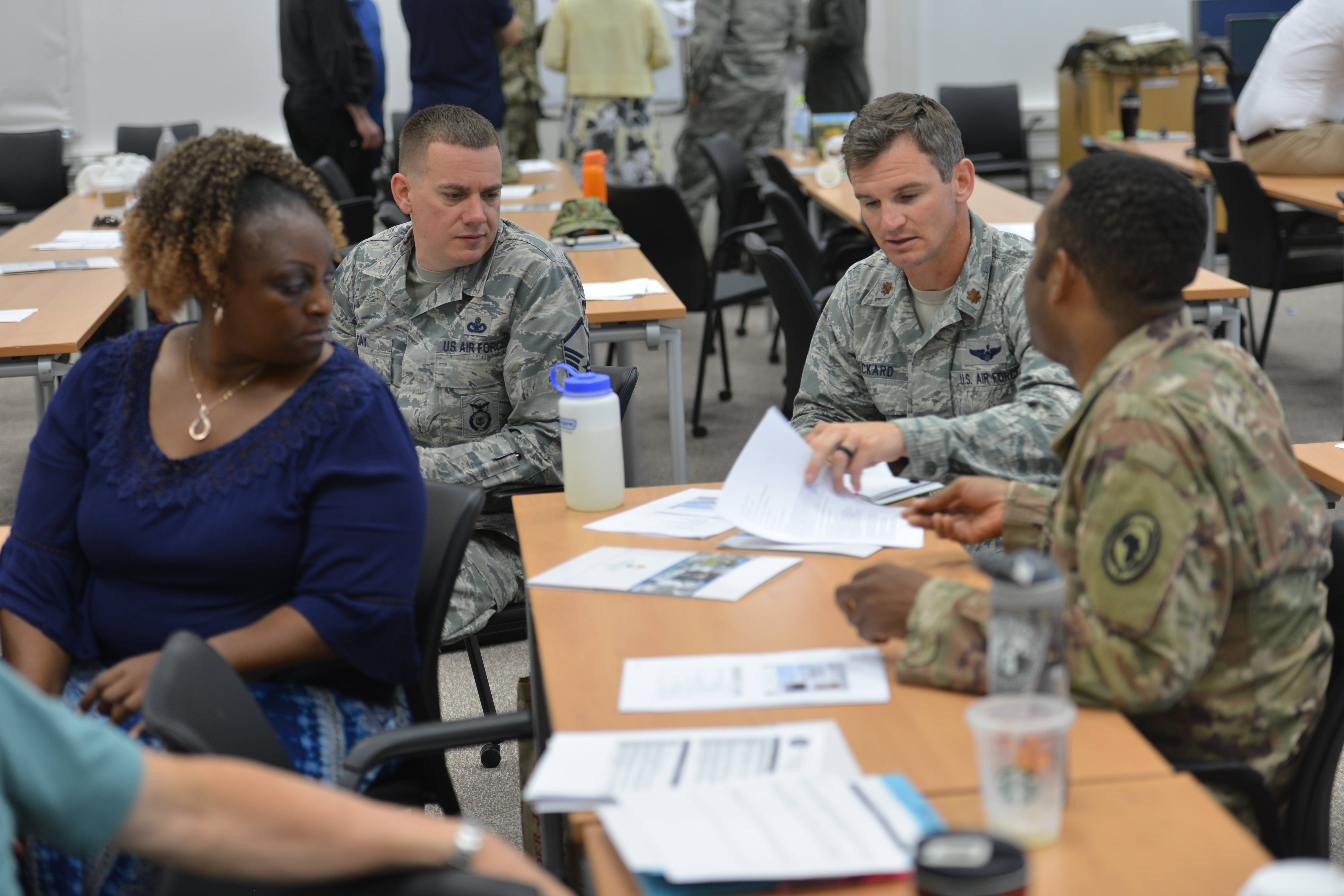 5 photos: AFRICOM staff receives disaster response training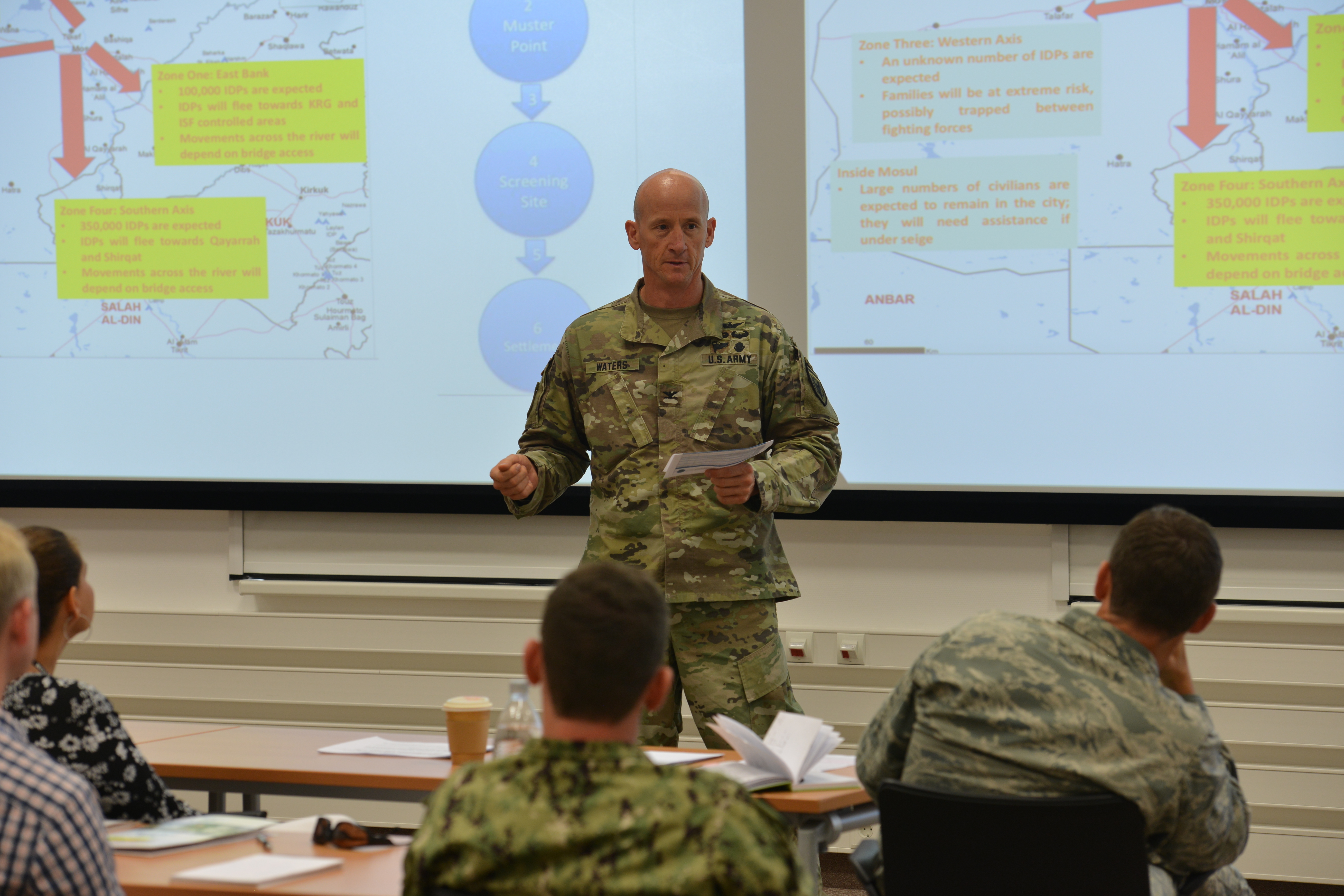 5 photos: AFRICOM staff receives disaster response training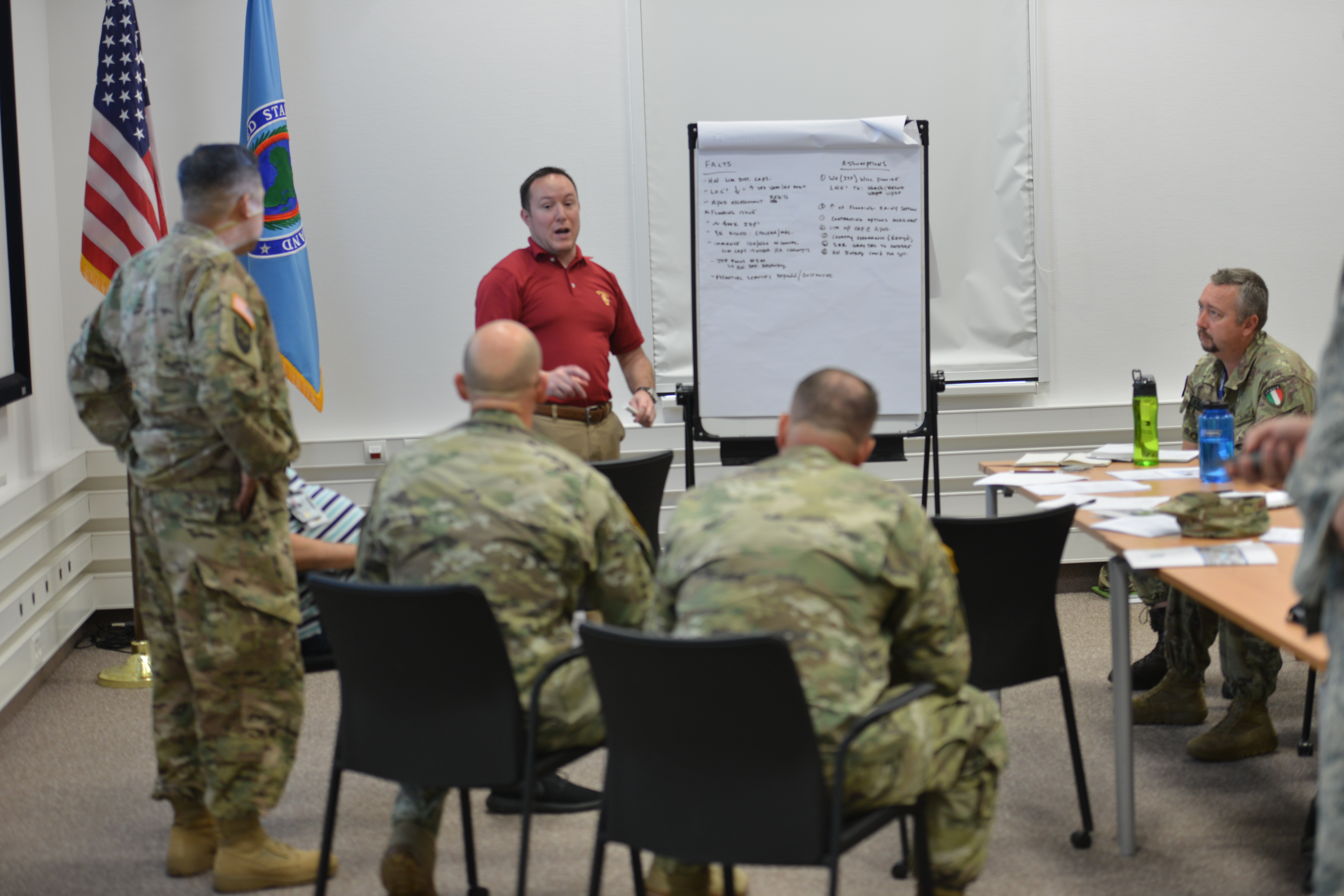 5 photos: AFRICOM staff receives disaster response training
5 photos: AFRICOM staff receives disaster response training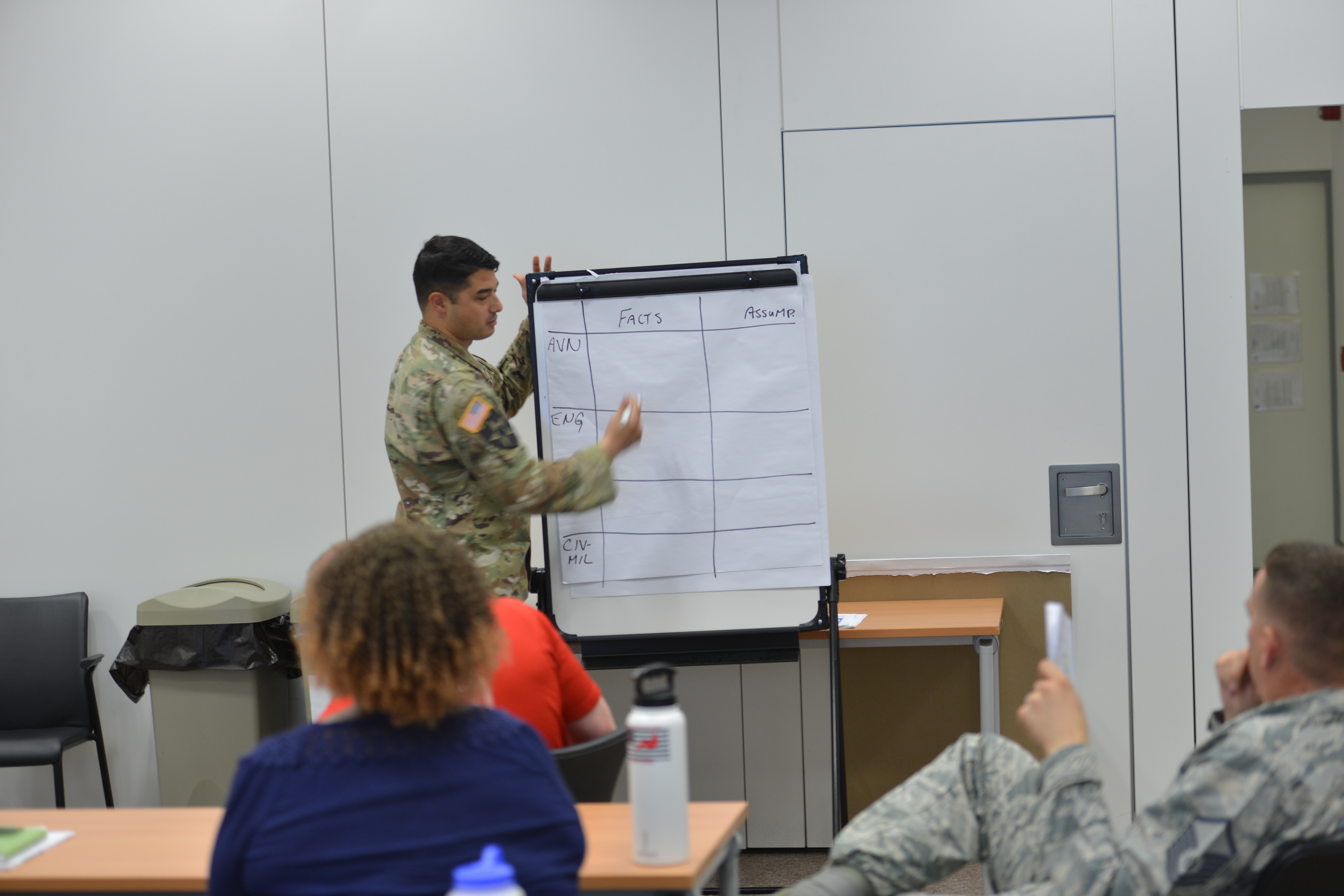 5 photos: AFRICOM staff receives disaster response training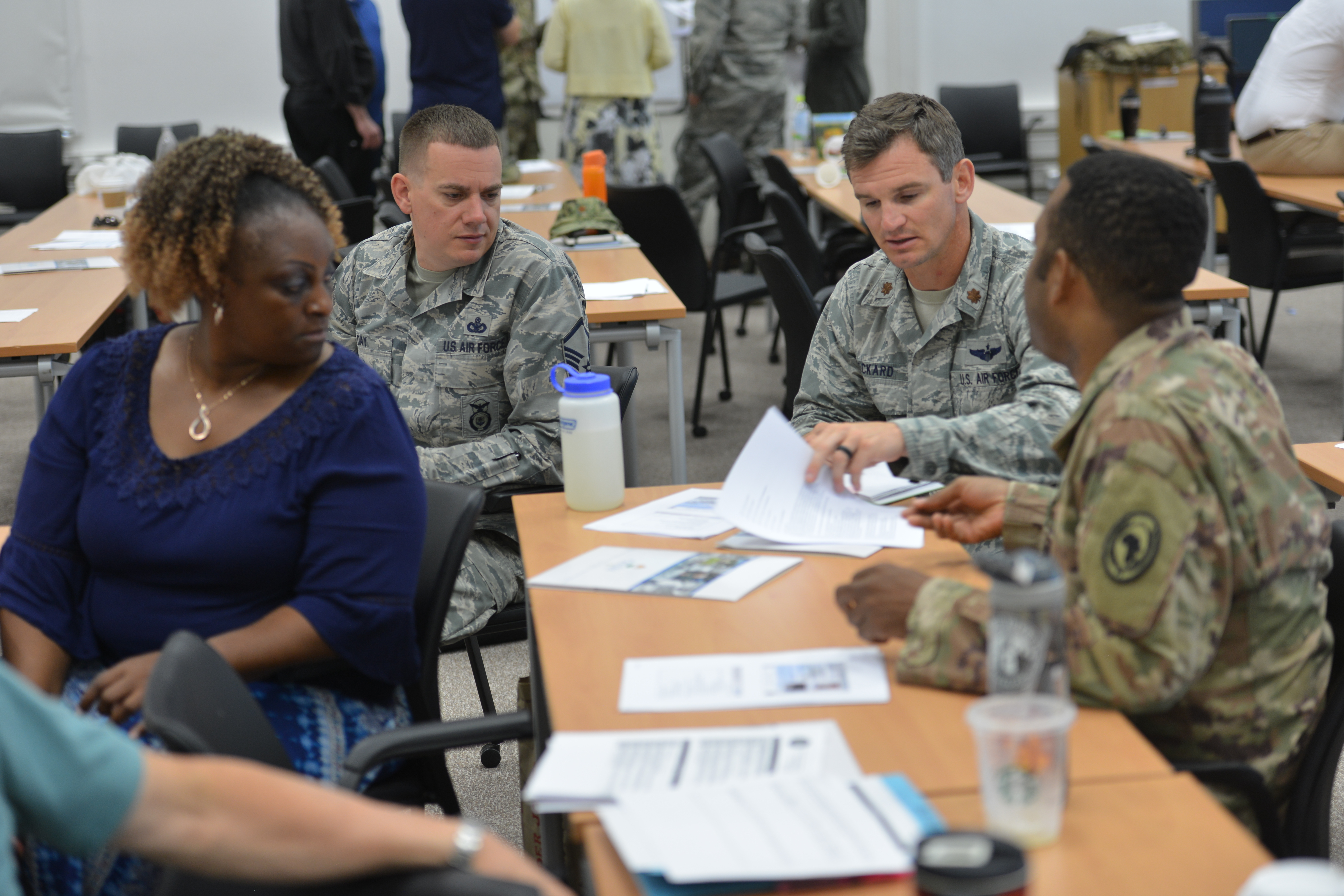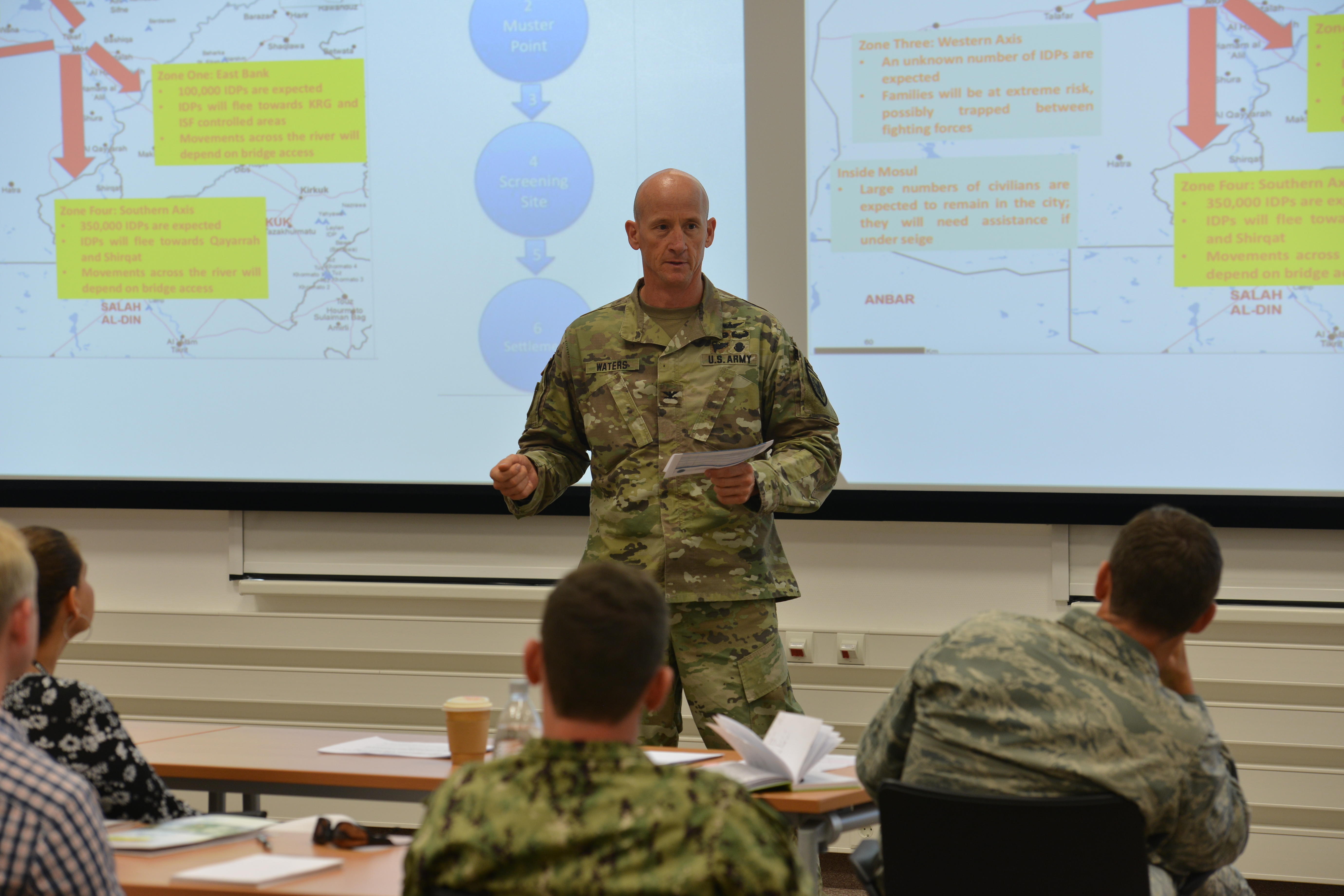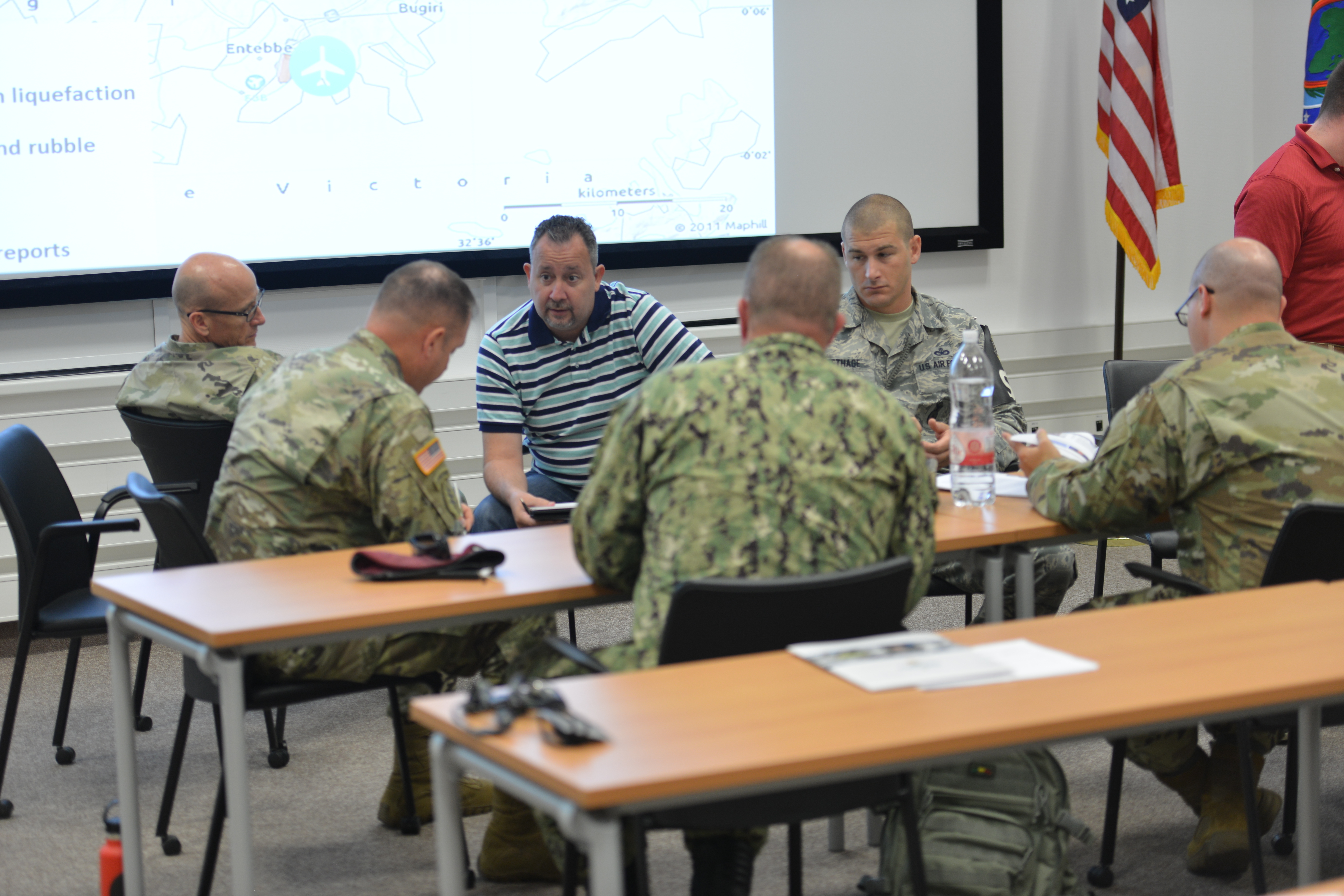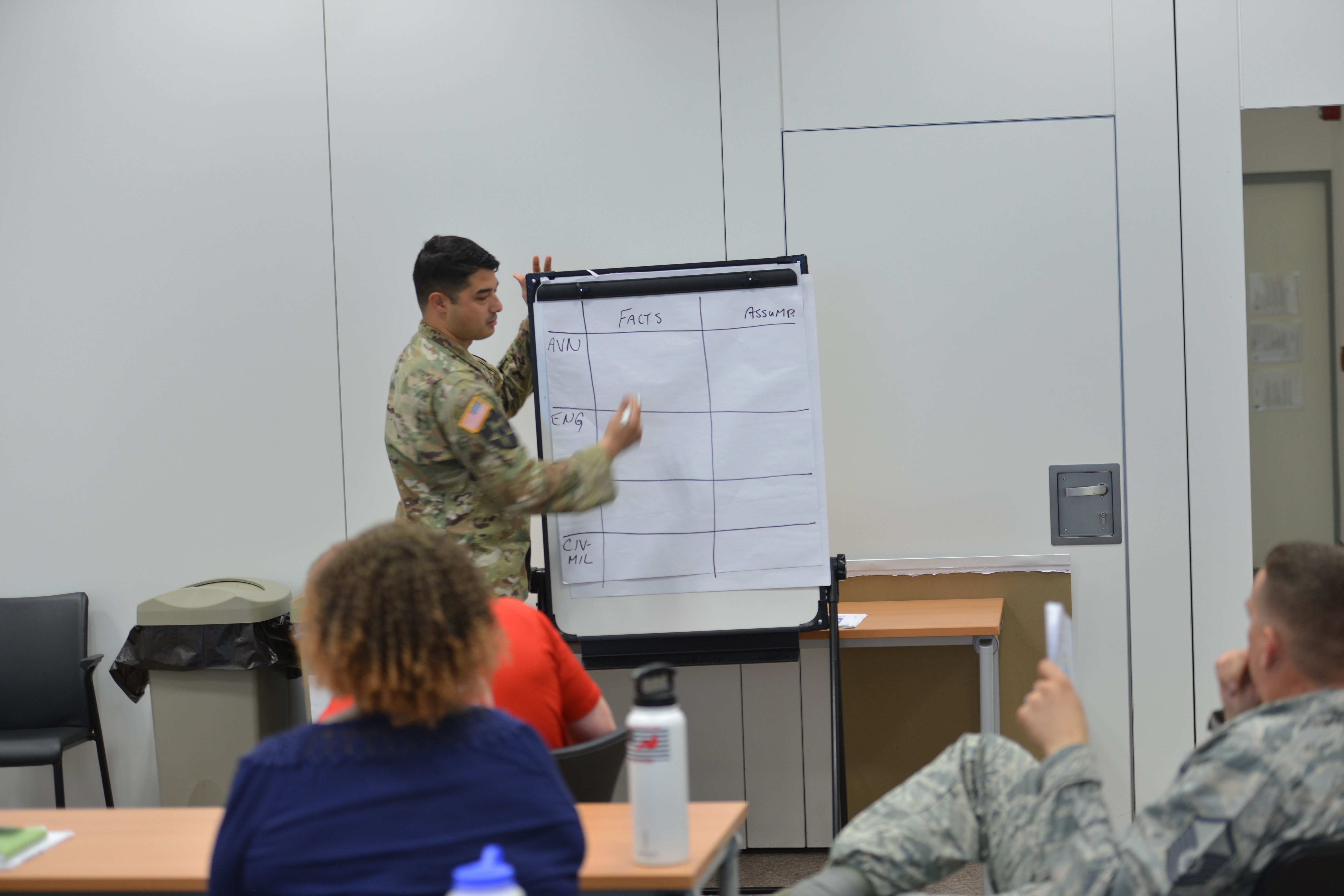 STUTTGART, Germany – The U.S. Africa Command Strategic Plans and Policy Directorate - J5, hosted the Humanitarian Assistance Response Training Course, June 25-28, 2019, in Stuttgart, Germany. Developed by the Center for Excellence in Disaster Management and Humanitarian Assistance (CFE-DM), the four-day-course was held to prepare AFRICOM staff to effectively respond and aid humanitarian assistance missions. In attendance were 35 personnel from across the AFRICOM directorates and components.
"The HART Course is aimed at preparing the joint forces for foreign disaster relief in support of U.S. Agency for International Development (USAID), Office of U.S. Foreign Disaster Assistance (OFDA)," said Jenny Caruso, HART project manager.
The attendees participated in 14 modules which focused on providing DOD doctrinal knowledge and lectures.
"The training was based on real case studies on disaster relief missions and group work involving role playing, discussion and application," said Caruso.
The course included instructors from NATO Civil-Military Cooperation, and the International Federation of the Red Cross from Geneva, Italy.
The overall goal of the conference was to enhance communication, coordination and knowledge between military forces and NGO's tasked with aiding in foreign disaster relief, according to Paul Muckentahler, Humanitarian Assistant Program manager AFRICOM Directorate of Strategy, Engagement and Programs-J5.
"Military joint commands need to know how to respond in a timely manner," said Muckentahler. "The disaster is not the time to learn. We also want to stress the importance of coordination with interagency's and the international stakeholders in order to effectively respond to possible future disasters."
"Evidence of disaster response coordination was shown during the recent natural disaster in Mozambique this past spring, as the joint forces supported USAID in responding to the disaster," said Jeff Miller, the liaison for USAID-OFDA to U.S. European Command.
It is important to note the U.S. Armed Forces and the U.S. government will only respond and provide aid once the affected country makes a formal request for assistance, through the Department of State channels, said Miller.
"We have seen a growth in participants since the 2018 course and we plan to make HART a long term annual course," said Muckentahler.
This training directly follows all of AFRICOM's Lines of Effort, as the command works with partners towards a safe, stable and secure Africa.