6 photos: Exercise Cutlass Express 2019.2 Concludes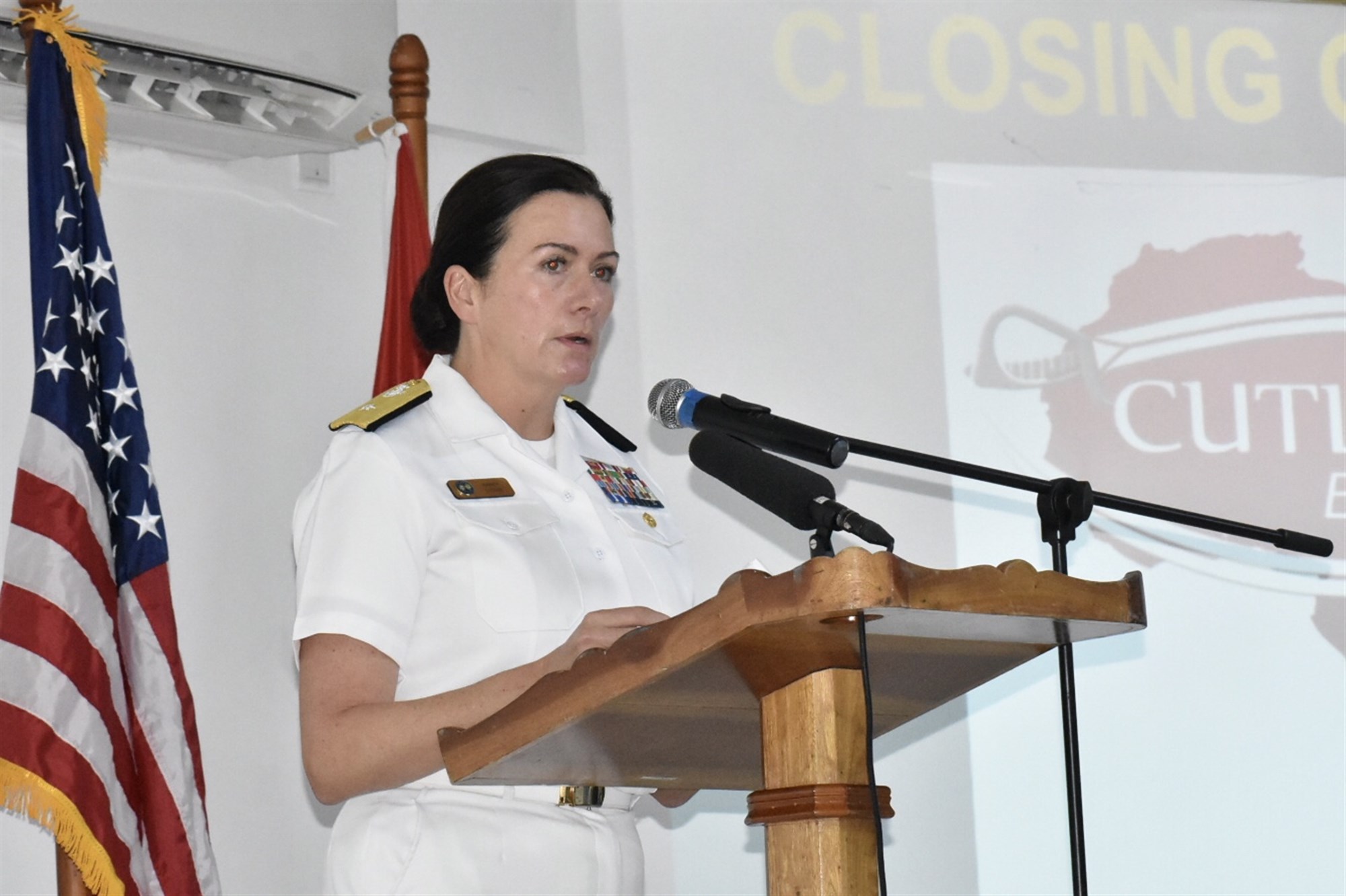 6 photos: Exercise Cutlass Express 2019.2 Concludes
6 photos: Exercise Cutlass Express 2019.2 Concludes
6 photos: Exercise Cutlass Express 2019.2 Concludes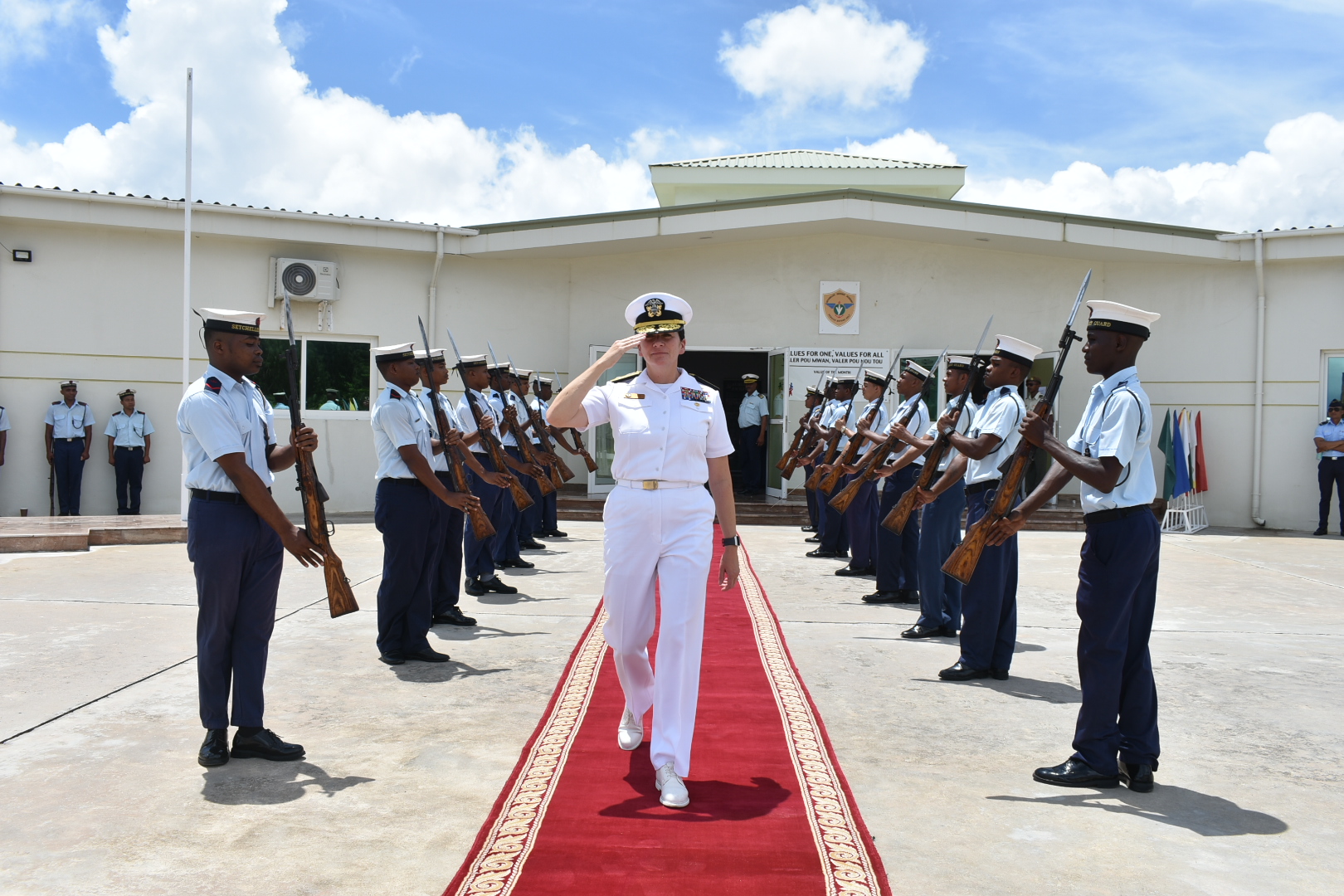 6 photos: Exercise Cutlass Express 2019.2 Concludes
6 photos: Exercise Cutlass Express 2019.2 Concludes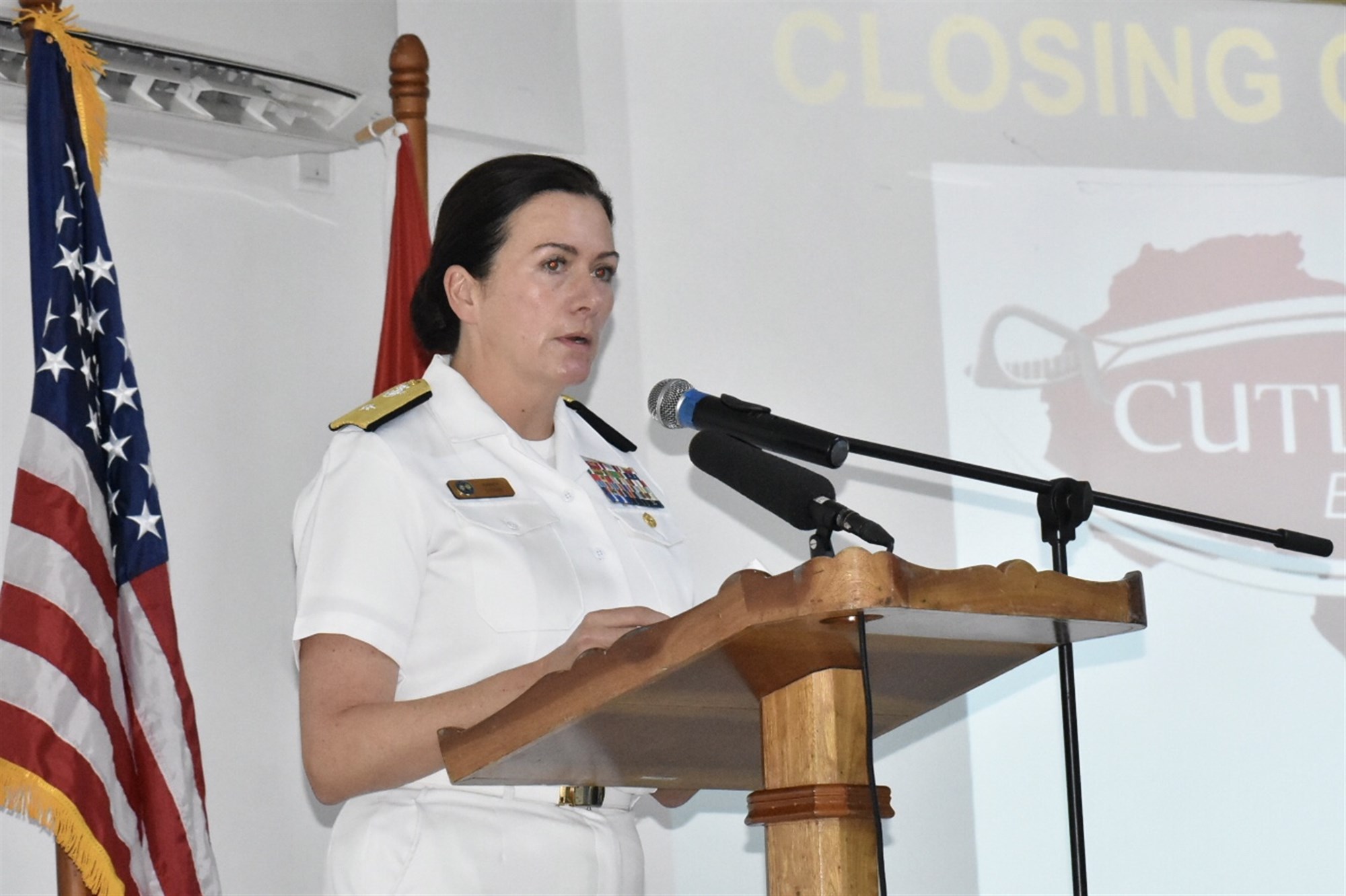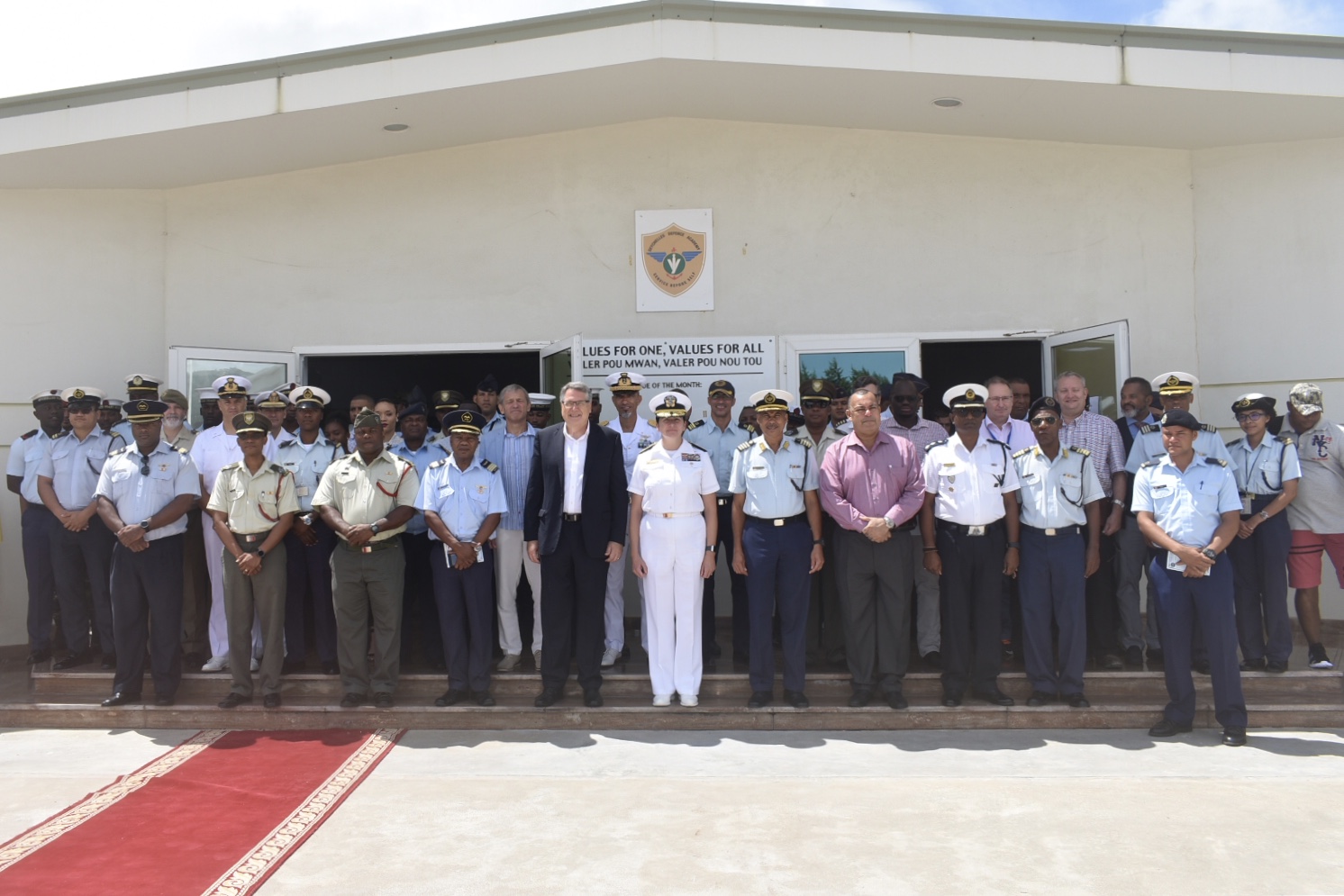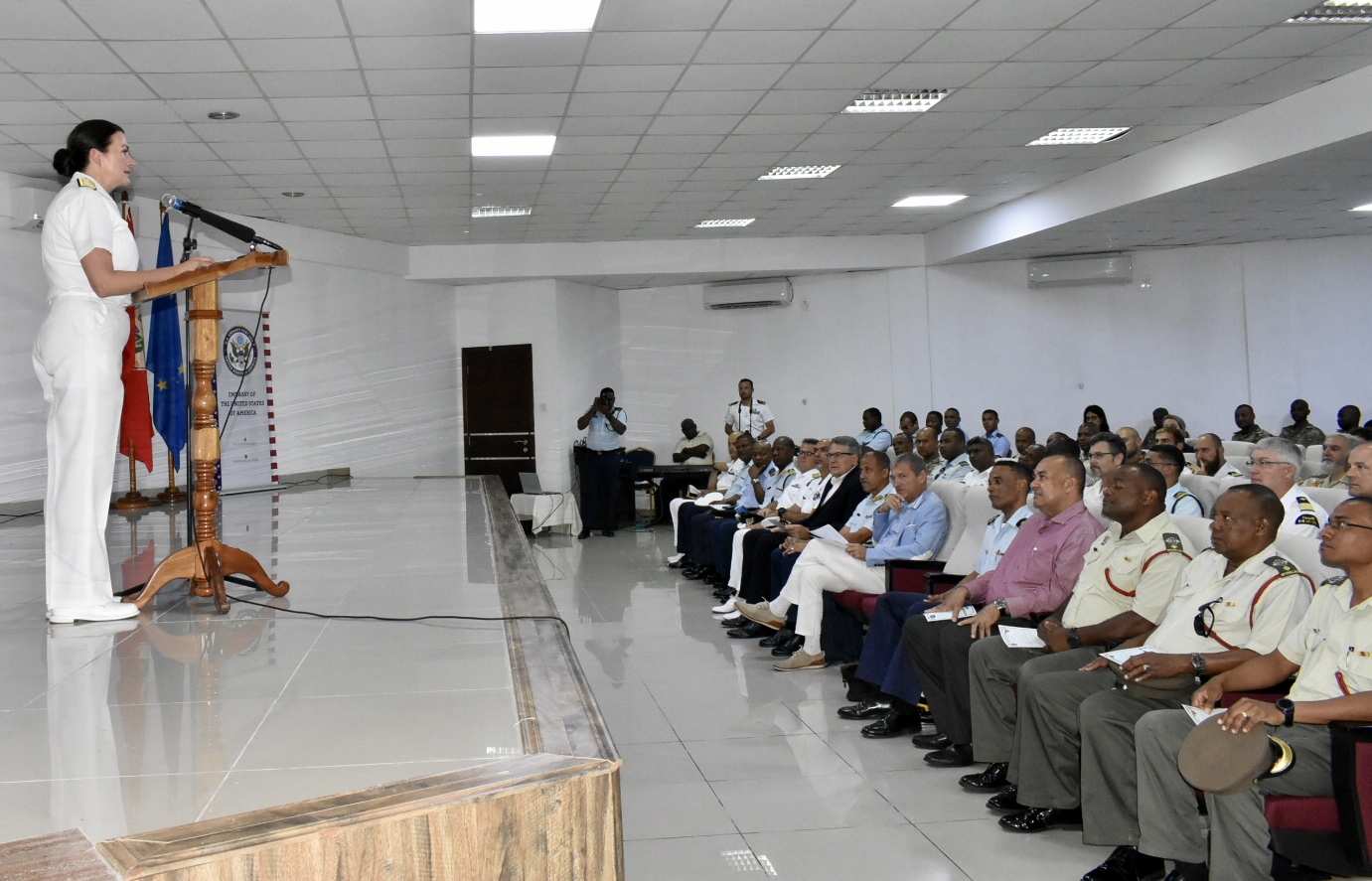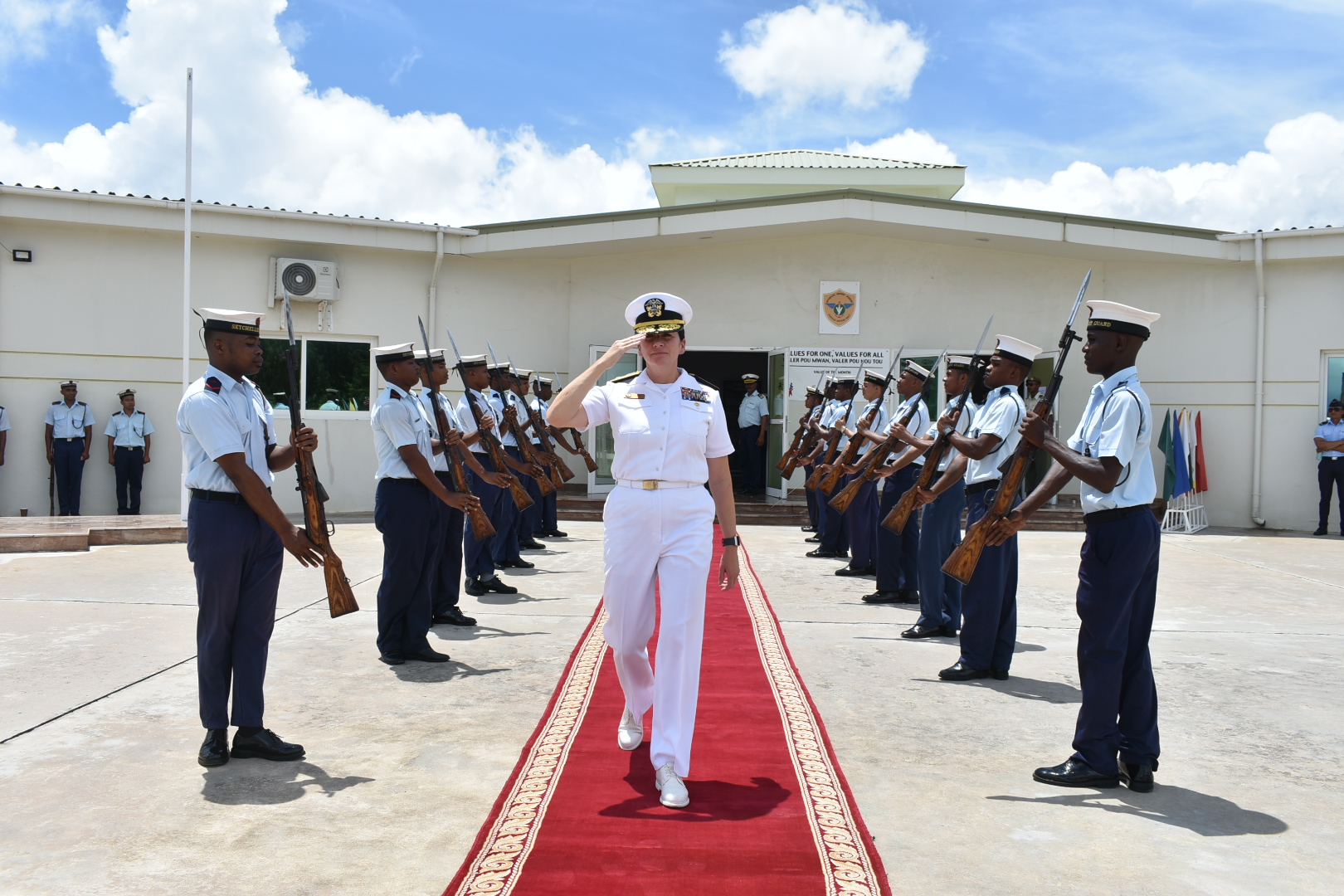 Maritime forces from 17 East African, European, North American, and West Indian Ocean nations joined several international organizations in celebrating the successful conclusion of multinational maritime exercise Cutlass Express 2019.2 (CE 19.2) during a ceremony held in Victoria, Seychelles, Nov. 16, 2019.

Rear Adm. Nancy Lacore, vice commander, U.S. 6th Fleet (C6F) and director, Maritime Partnership Program, U.S. Naval Forces Europe-Africa (CNE-CNA), served as guest speaker for the closing ceremony. CE 19.2, sponsored by U.S. Africa Command and led by CNE-CNA/C6F, is designed to assess and improve combined maritime law enforcement capacity; promote national and regional security in East Africa; and increase interoperability between the U.S., African nations, and international partners.

"To all of our partners here today, thank you for making this exercise such a tremendous success," said Lacore. "With exceptional professionalism you have demonstrated that by working together, we have the capability to counter threats in a complex maritime environment, to share information regionally within the maritime domain, and to apply the rule of law in maritime security operations."
The exercise lasted 17 days and took place in vicinity of Djibouti, Madagascar, Mauritius, and Seychelles. Events included in-port preparatory phases and three days of at-sea scenarios designed to improve the proficiency of boarding teams and operators in the Maritime Operations Centers.
Exercises like CE 19.2 provide an opportunity for partner nations to work side-by-side in order to better synchronize and rehearse for potential real-world scenarios.
"Maritime security doesn't only happen in a boat," said Col. Ahmed Djama, commander of the Djiboutian Navy. "We must cooperate in advance with our partners in the peace-building process not only through military ways but by building partnership, friendship and understanding between us."

CE 19.2, sponsored by U.S. Africa Command and led by CNE-CNA/U.S. 6th Fleet (C6F), is designed to assess and improve combined maritime law enforcement capacity; promote national and regional security in East Africa; and increase interoperability between the U.S., African nations, and international partners. It is one of three CNE-CNA/C6F-facilitated regional exercises undertaken to provide African forces and international partners with collaborative opportunities on comprehensive maritime security concerns.
CNE-CNA/C6F, headquartered in Naples, Italy, conducts the full spectrum of joint and naval operations, often in concert with allied and interagency partners in order to advance U.S. national interests and security and stability in Europe and Africa.