Article
Combined joint task force in Africa welcomes first female commanding general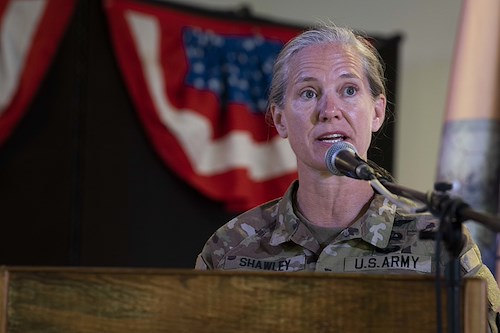 12:00 AM
5/14/2022
U.S. Army Maj. Gen. Jami Shawley assumed command of Combined Joint Task Force – Horn of Africa from U.S. Army Maj. Gen. William Zana during a change of command ceremony May 14, 2022. Gen. Stephen Townsend, commander of U.S. Africa Command (AFRICOM) presided.
Read more
Article
Leadership by example: AFRICOM hosts senior enlisted conference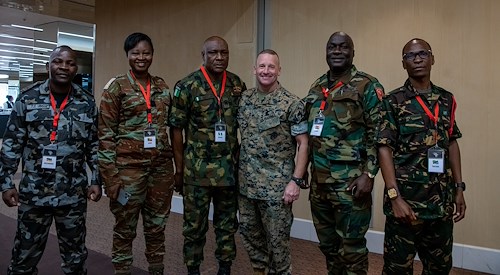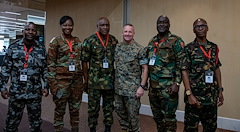 1:29 PM
8/29/2022
The key objective of this event was to provide a forum for the U.S. AFRICOM command senior enlisted leader, component senior enlisted leaders, and National Guard senior enlisted to renew and strengthen existing relationships with African senior enlisted leaders and establish new ones.
Read more