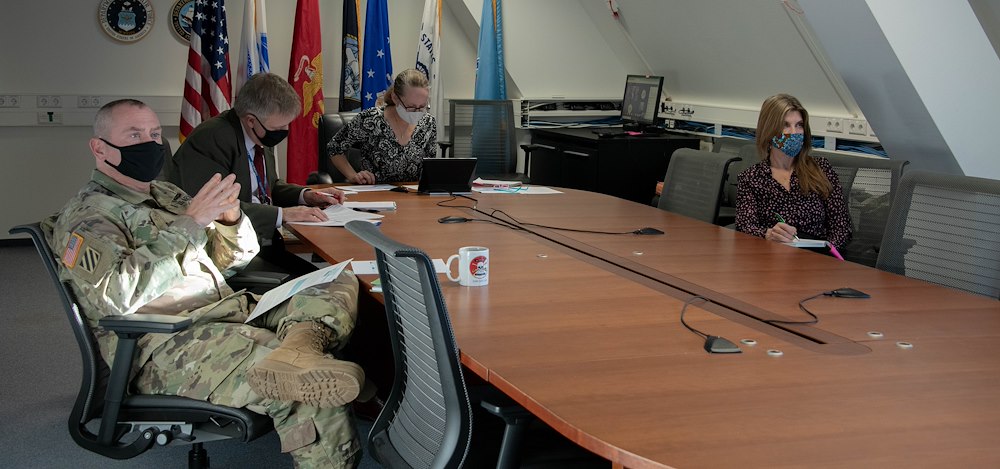 3 photos: AFRICOM Holds Virtual Command Advice, Investigation, and Coordination Conference
Download full-resolution image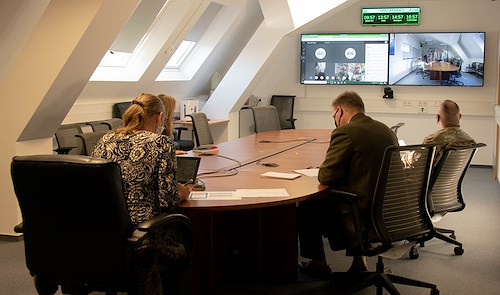 3 photos: AFRICOM Holds Virtual Command Advice, Investigation, and Coordination Conference
Download full-resolution image
3 photos: AFRICOM Holds Virtual Command Advice, Investigation, and Coordination Conference
Download full-resolution image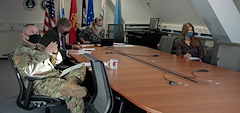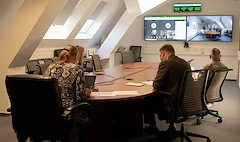 U.S. Africa Command's office of the legal counsel's legal engagements division held the first in a series of 11 virtual conferences with legal advisors from African partner nations in support of the Command Advice, Investigation, and Coordination (CAIC) program, Nov. 18.
CAIC is a multi-lateral pilot program that focuses on increasing mutual knowledge of African partner nation's military legal structures, improving professionalism of security forces, and creating long-lasting partnerships between participating U.S., African, and European partners. The remaining virtual conferences will occur weekly leading up to the commencement of exercise Flintlock 2021 in Dakar, Senegal. The conference series will be structured with both events in English and in French to facilitate deeper understand and broad engagement.
The conference series is designed to create an opportunity for military-to-military sharing of best practices and experience while building a network of legal professionals on and off the continent and is highly anticipated by those participating.
The initial conference hosted legal advisors from international partner nations including Belgium, the Gambia, Ghana, Liberia, the Netherlands, and Nigeria. Additionally, legal advisors from the U.S. Office of Legal Counsel, and other Department of Defense legal offices, and National Guards units from California, District of Columbia, and Michigan participated in the conference.
The participating National Guard units are part of the State Partnership Program (SPP) that fosters long-term engagements and enhanced partner relationships.
We have years of working with our [African] partners and we are excited to get back to working with and reconnecting with our colleagues in Nigeria, said U.S. Army Col. William Blanco, staff judge advocate, 40th Infantry Division, California Army National Guard.
"African partner legal advisors have participated in United Nations peacekeeping operations for years, deploying to critical missions in Darfur, Sudan; Liberia; Mali, and other countries, but African legal professionals have not had the same opportunities to be active in the evolution of armed conflict law," said Gisela Westwater, U.S. Department of Justice advisor and director of the Command Advice, Investigation, and Coordination program. "This series of round tables will allow seasoned legal advisors to collectively share their experiences, which can later shape the international legal landscape."
The conference series are being held virtually in response to COVID-related travel restrictions, but will likely continue after the pandemic.
"This virtual network will continue after COVID because using online meeting platforms increases our bandwidth, augments our reach and ability to network," said Westwater. "Technology cannot completely replace the value of face-to-face interaction but it can be used as a tool in the restricted pandemic environment and even afterwards to overcome physical distance. Ultimately we don't want isolated engagements but instead long-term partnerships."