COVID-19 Updates
U.S. Africa Command is committed to ensuring personnel and families are aware of the latest news and guidance concerning the COVID-19 outbreak.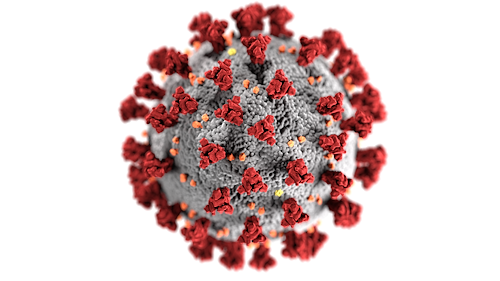 What to do if you feel ill
If you or a family member is experiencing fever, cough, and shortness of breath (all three) and think you may have been exposed to the virus that causes COVID-19, please STAY HOME and call the TriCare Nurse Advice Line or your primary healthcare provider.
TriCare Nurse Advice Line: (Germany) 0800-071-3516 | (UK) 0800-028-3263
RAF Alconbury 423rd Medical Clinic: 01480-842273
If stationed in the United Kingdom - NHS: 111
Operation Stolen Promise: Report COVID-related fraud
---
Stuttgart Updates (As of Dec. 1, 2020)
Germany has 1,069,763 confirmed cases and is reporting 16,862 deaths.
Baden-Württemberg has 150,706 confirmed cases and is reporting 2,775 deaths.
Positive cases reported by Boeblingen: 6,146; by Esslingen: 8,536; and by Stuttgart: 10,523.
Source: Worldometer Collecting Corona Statistics)
The state of Baden-Württemberg is continually publishing updated guidance as it relates to ongoing efforts to combat COVID-19 (best used in Chrome to activate Google's translation feature).
The Stuttgart Garrison website and Facebook page will publish additional command guidance as necessary, or reach out via the contact information below:
For U.S. Africa Command personnel stationed in the United Kingdom, visit the 501st CSW COVID-19 website and Facebook page.
---
COVID-19 Travel Guidance
The Secretary of Defense released a memo for the transition to conditions-based phased approach to Coronavirus disease 2019 personnel movement and travel restrictions dated May 22, 2020. If either installation does not meet the criteria, an exemption or waiver would be required. For more information, reference the latest DoD "COVID-19 travel restrictions installation status update."
Find unit-specific guidance for incoming or returning personnel to test and quarantine here: USAG Stuttgart Quarantine and Testing Guidance.
All members of the Stuttgart Military Community are subject to General Order 1C, which outlines guidance for unofficial travel.
Personnel can preview the following list of current high risk countries and U.S. states - and the latest relaxations - travelers living in Baden-Wurttemberg should know.
---
U.S. Africa Command Administrative Guidance
As U.S. Africa Command continues to evaluate the situation, personnel may find the most up-to-date, U.S. Africa Command-specific information at AFRICOM Portal COVID-19 page - CAC-enabled for internal AFRICOM personnel only. Personnel should contact their supervisor for questions. Family members should visit the below links for the latest impacts to the military community.
Health Protection Condition is Bravo.
Coronavirus: DoD Response: Find Information and resources on coronavirus-related subjects for members of the Department of Defense community and the general public, including latest policy guidance and resources.
---
Latest United Kingdom Update (as of Dec 02, 2020)
Health Protection Condition at RAF Molesworth remains Bravo (+)
The United Kingdom has 1,643,086 total confirmed cases, with 13,430 new daily positive cases reported on 12/1/20, and is reporting 69,752 total deaths (Source: coronavirus.data.gov.uk). The tri-county area around RAF Molesworth has 1,838 confirmed cases in the last 7 days: Cambridgeshire is reporting 397 cases, Northamptonshire is reporting 1,015 cases, and Bedfordshire is reporting 426 cases (Source: gov.uk).
501st CSW HPCON remains BRAVO (+). With restrictions in the UK changing frequently, see the 423rd Force Support Squadron Facebook page and 501st CSW website for the most current facility opening times and base information. The 501st will continue to follow Host Nation guidance.
Air Force Mask guidance: All individuals on Department of Air Force property, installations, and facilities are still required to wear cloth face coverings over their mouth and nose when they cannot maintain six feet of physical distance in public areas or work centers.
Germany Removed from UK Travel Corridor as of 7 Nov 20:
Germany has been removed from the UK travel corridor exempt list. This means that all travelers from Germany will, upon arrival in the UK, have to enter a mandatory 14-day quarantine with no test-out option.
NHS Track and Trace app:
The U.K. has introduced the NHS Track and Trace app to assist with notification of exposure. It is required for business to display the QR code, but it is not mandatory that you download the app and use it. Businesses may collect data manually as they have in the past, and a customer cannot be denied entry to a venue based on use of the app. More information can be found here.
UK Government Updates:
For in-depth details of what you can and cannot do in England, see the government's coronavirus webpage.
The comprehensive list of what the U.K. public health restrictions are until 2 DEC is in the following link: https://www.gov.uk/guidance/new-national-restrictions-from-5-november
As of 2 DEC 20, the UK has returned to a 3 tier system, with some modifications on the previous version. You can check what tier you live in here: https://www.gov.uk/find-coronavirus-local-restrictions. RAF Molesworth and the majority of surrounding locations are currently in Tier 2 – High Alert. Highlights of the restrictions of Tier 2 include:
No meeting with others indoors unless you live with them or have formed a support bubble (including in homes or restaurants/pubs).
You can meet outdoors with people you do not live with in groups of 6 or less.
Supervised activities provided for children (up to 18) can take place, even in groups larger than 6, with appropriate COVID measures in place.
You can still go to work.
Hospitality venues must stop taking orders after 10PM and must close between 11PM and 5AM.
Schools will continue to operate as they have been.
Travel

If you live in a Tier 2 area, you must continue to follow Tier 2 rules when you travel to a Tier 1 area.
Avoid travel to or overnight stays in Tier 3 areas other than where necessary.
For international travel, see the Travel section below.
Please check the UK Government website for a full listing of what the tier restrictions and exemptions are: https://www.gov.uk/guidance/local-restriction-tiers-what-you-need-to-know.
Holiday Season
For the 5 day period of the holidays (between 23-27 DEC), the UK Government is allowing up to 3 families to form a 'Christmas Bubble' in order to celebrate the season with family and friends. Review the rules here: https://www.gov.uk/government/publications/making-a-christmas-bubble-with-friends-and-family/making-a-christmas-bubble-with-friends-and-family.
Fines
The fines for violating COVID-19 rules and restrictions has increased to £200 for a first offence, doubling for further breaches up to a maximum of £6,400 (£10,000 for groups of more than 30). The UK Government can and will fine you for breaking COVID-related laws, so please use caution and common sense in public.
Travel
Per UK government guidance, as of July 10, 2020, you will not have to self-isolate when you arrive in England, if you:
• Are travelling or returning from one of the countries listed on the current Travel Corridor Exemption list
• And have not visited or stopped in a country that is not on the list in the previous 14 days.
The UK government has shown that it is willing to remove countries from the travel corridor at any time based on coronavirus infection rates. Prudent advice is to monitor international conditions and be prepared to change travel plans at the last minute if COVID-19 cases rise. The Exempt list can be found here.
Border travel: https://www.gov.uk/uk-border-control
All arrivals, bar a shortlist of exemptions, will be required to complete an online locator form to supply contact details, travel details, and if needed, the address of where they will self-isolate for 14 days. Where international travelers are unable to safely self-isolate in their own accommodation the government will support them finding appropriate accommodation at their own expense.
Border Force will undertake checks at the border and may refuse entry to any non-resident foreign national who refuses to comply with these regulations and isn't resident in the UK. Failure to complete the form is also punishable by a £100 fixed penalty notice.
---
Resources
U.S. Goverment Response to COVID-19
IMCOM COVID-19 Placemat (CAC-Enabled) | Instructions to access IMCOM COVID-19 Placemat