COVID-19 Updates
U.S. Africa Command is committed to ensuring personnel and families are aware of the latest news and guidance concerning the COVID-19 outbreak.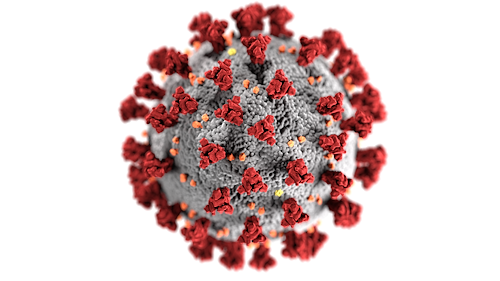 What to do if you feel ill
If you or a family member is experiencing fever, cough, and shortness of breath (all three) and think you may have been exposed to the virus that causes COVID-19, please STAY HOME and call the TriCare Nurse Advice Line or your primary healthcare provider.
TriCare Nurse Advice Line - Germany: 0800-071-3516 | UK: 0800-028-3263
RAF Alconbury 423rd Medical Clinic: 01480-842273
If stationed in the United Kingdom - NHS: 111
Operation Stolen Promise: Report COVID-related fraud.
---
U.S. Africa Command Administrative Guidance
As U.S. Africa Command continues to evaluate the situation, personnel may find the most up-to-date, U.S. Africa Command-specific information at AFRICOM Portal COVID-19 page - CAC-enabled for internal AFRICOM personnel only. Personnel should contact their supervisor for questions. Family members should visit the below links for the latest impacts to the military community.
MEMORANDUM FOR LEADERS, TROOPS, CIVILIANS, AND FAMILIES OF U.S. AFRICA COMMAND ON COVID-19 RESILIENCY
IMCOM COVID-19 PLACEMAT (CAC-Enabled) | Instructions to access IMCOM COVID-19 Placemat

---
STUTTGART UPDATES (As of July 08, 2020)
For the most updated information visit the links and visit the Stuttgart Garrison website and Facebook page. For U.S. Africa Command personnel stationed in the United Kingdom, visit the 501st CSW COVID-19 website and Facebook page.
Hotline: DSN: 431-3448 or CIV: 07031-15-3448 (Active 7 a.m. - 7 p.m.)
Request Garrison assistance (cut and paste):
usarmy.stuttgart.id-europe.mbx.garrison-assistance@mail.mil
COVID-19 CASES UPDATE
Health Protection Condition is Bravo
Germany has 198,355 confirmed cases and is reporting 9,103 deaths. Baden-Württemberg has 35,900 confirmed cases and is reporting 1,837 deaths. Positive cases reported by Stuttgart is: 1,555; by Esslingen, 1,874; and by Boeblingen 1,458. (Source: Worldometer Collecting Corona Statistics)
USAREUR Movement/Travel Flowchart as of June 30, 2020
COVID-19 Testing and Quarantine Guidance
Listing of current High Risk countries and U.S. states travelers should know
Latest Relaxation of COVID-19 Restrictions in Baden-Wurttemberg
Qs & As on Off-Post Sports and Training Sessions
COVID-19 Event Mitigation Plan to hold an event
June 30: Col Condrey talks about the July 4th celebrations in Stuttgart
June 25: Col Condrey hosts FB Town Hall on COVID and travel guidance
June 18: Col Condrey hosts FB Town Hall on Equality for All events
June 11: Col. Condrey hosts FB Town Hall on Housing & Covid-19
June 4: Col Condrey hosts FB Town Hall on Covid -19 easing of restrictions
May 28: Col Condrey hosts FB Town Hall on Covid-19 topics
May 21: Col Condrey hosts FB Town Hall on Covid-19 topics
May 8: Col Condrey talks about reopening of services and General Order 1B
May 5: U.S. Army Europe Permanent Change of Station (PCS) Town Hall
Garrison Commander's Policy Letter on Face Coverings --- Garrison Commander's DOs & DON'Ts of Face Coverings --- COVID-19 Prevention & Use of Face coverings --- COVID-19 Survival Health Guide --- Guidelines for Restriction of Movement (ROM) --- COVID-19 Return to work guidelines --- CARES Act Info Paper COVID-19 impact
Closures and Documents related to COVID-19
Personal Property Quick Reference Guide
PCS Info - 5 Measures to Protect Your Health
Moving in COVID-19 Environment
Stuttgart FMWR services and activities
Stuttgart Chapel worship, events and education
---
COVID-19 - UPDATE FOR STATE OF BADEN-WüRTTEMBERG:
-Host nation COVID-19 news for July 6 -Host nation COVID-19 news for July 7
July 7
Around 500 people in NRW must be quarantined
After the corona infection of a complete family of 12 in Euskirchen, the district health authority ordered quarantine for about 500 members of a Free Church community. According to a spokesperson for the authorities, all members of the Euskirchen Mennonite congregation, a Protestant free church to which the affected family belongs, are affected. The Mennonites' own school and a prayer house were closed. (Focus, July 7)
Read more stories by clicking on the July 7 link above
July 6
Merkel affirms the need to wear masks
In the debate on the compulsory wearing of masks in shops and public transport, Chancellor Angela Merkel is sticking to her position. "The Chancellor, as well as the entire Federal Government, has a very clear position on this issue: Wherever the minimum distance cannot be guaranteed in public life, masks are an important and, from today's perspective, still indispensable means of keeping infection rates low and protecting our fellow human beings and ourselves," says government spokesperson Steffen Seibert. This is even more important as we are now in the summer holiday season. Even regions that might have had very low case numbers are now receiving visitors from other parts of the country. This new movement is to be welcomed, Seibert emphasized, "but it must go hand in hand with the observance of the rules that have served us so well in the fight against this pandemic in recent months, which are distance, hygiene rules and, where necessary, the obligation to wear masks." (Ntv, July 6)
Read more stories by clicking on the July 6 link above.
---
LATEST UNITED KINGDOM UPDATE (As of July 10, 2020)

Health Protection Condition at RAF Molesworth is Bravo (+)
The United Kingdom has 287,621 confirmed cases and is reporting 44,602 deaths (Source: Worldometers.info). The tri-county area around RAF Molesworth has 7,895 confirmed cases: Cambridgeshire is reporting 2,205 cases, Northamptonshire is reporting 3,199 cases, and Bedfordshire is reporting 2491 cases (Source: gov.uk).
501st CSW has reduced its HPCON to BRAVO (+), allowing for the limited opening of the Alconbury CDC, Youth Services Center, and other activities. As conditions are changing daily, see the 423rd Force Support Squadron Facebook page and 501st CSW website for the most current updates.
Air Force Mask guidance: All individuals on Department of Air Force property, installations, and facilities are still required to wear cloth face coverings over their mouth and nose when they cannot maintain six feet of physical distance in public areas or work centers.
UK Government Updates/Opening of the Economy:
Throughout the month of July, various institutions, business, and activities will be allowed to open across the UK. See this link for in depth details of what you can and cannot do, and on what dates.
As local conditions change throughout the country, the UK has shifted to localized lockdowns as needed (such as Leicester). If your locality is put back under lockdown, follow your local government advice. The UK government has published guidance on www.gov.uk for areas under local lockdown if needed.
The UK Government can and will fine you for breaking COVID-related laws (up to £3200), so please use caution and common sense in public.
Travel
Per UK government guidance, as of July 10, 2020, you will not have to self-isolate when you arrive in England, if you:
The United States is NOT/NOT on the exemption list. If you travel from the UK to the US and back, you will incur a 14 day quarantine upon arrival in the UK.
Even though the UK is now allowing certain arrivals with no quarantine, there is no guarantee of reciprocity at destinations. You are responsible for confirming local travel restrictions at destination locations.
AFRICOM J2M guidance is as follows – overnight travel is permitted; however, no travel to Central London (unless mission-essential). Leave must be approved, and if the result of your leave will be a 14-day quarantine upon return, your request will be denied. Any travel requiring an Exception to Policy (ETP) will need to be approved by the J2.
Border travel: https://www.gov.uk/uk-border-control
All arrivals, bar a shortlist of exemptions, will be required to complete an online locator form to supply contact details, travel details, and if needed, the address of where they will self-isolate for 14 days. Where international travelers are unable to safely self-isolate in their own accommodation the government will support them finding appropriate accommodation at their own expense.
Passengers arriving in the UK who will be required to self-isolate for 14 days could be contacted regularly throughout this period to ensure compliance. Public Health England will contact people at random to ensure they understand the requirements and are self-isolating. Removal from the country would be considered as a last resort for foreign nationals who refuse to comply with these public health measures.
Anyone failing to comply with the mandatory conditions may face enforcement action. A breach of self-isolation would be punishable with a £1,000 fixed penalty notice in England or potential prosecution and an unlimited fine.
The level of the fine could increase if the risk of infection from abroad increases. The devolved administrations will set out their own enforcement approaches.
Border Force will undertake checks at the border and may refuse entry to any non-resident foreign nationals who refuses to comply with these regulations and isn't resident in the UK. Failure to complete the form is also punishable by a £100 fixed penalty notice.
UK Visas
If an individual has a visa, it can be extended for entry into the UK. However, the process has not been clear and is a challenge for personnel to complete. Some UK Visa Application Centres (VACs) are resuming services, where local restrictions allow. https://www.gov.uk/guidance/coronavirus-covid-19-advice-for-uk-visa-applicants-and-temporary-uk-residents
A phased resumption of visa services will resume in the United States on Monday, the 13th of July.
USCIS ASCs:
Customers will be able to book an appointment from today to enroll biometrics at select USCIS Application Support Centres (ASCs) at the locations shown below.
Please be aware that appointment availability will be limited. More ASCs will be re-opening in the coming weeks.
Atlanta
Boston
Dallas-North
Alexandria
Oakland
Houston - SW
Miami
Orlando
Brooklyn
Elizabeth
Philadelphia
Seattle
San Jose
---
VFS PACs
VFS Premium Application Centres (PACs) will also be open for service as of 13 July at the following locations:
Atlanta
Boston
Chicago
Houston
Los Angeles
Miami
New York
San Francisco
Washington DC
Seattle PAC is tentatively due to re-open in August.
VFS will be contacting applicants to reschedule previously booked appointments that were cancelled as a result of the lockdown.
Please note that Priority and Super Priority services will be paused for a temporary period. Our focus for now is to deliver our services safely and effectively.
Complete details can be found at the following link:
https://www.vfsglobal.co.uk/us/en/news/uk-visa-application-centres-in-usa-re-opening
---
Resources