COVID-19 Updates
U.S. Africa Command is committed to ensuring personnel and families are aware of the latest news and guidance concerning the COVID-19 outbreak.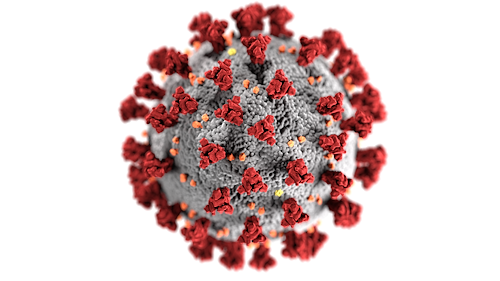 What to do if you feel ill
If you or a family member is experiencing fever, cough, and shortness of breath (all three) and think you may have been exposed to the virus that causes COVID-19, please STAY HOME and call the TriCare Nurse Advice Line or your primary healthcare provider.
TriCare Nurse Advice Line: (Germany) 0800-071-3516 | (UK) 0800-028-3263
RAF Alconbury 423rd Medical Clinic: 01480-842273
If stationed in the United Kingdom - NHS: 111
Operation Stolen Promise: Report COVID-related fraud
---
Stuttgart Updates
The state of Baden-Württemberg is continually publishing updated guidance as it relates to ongoing efforts to combat COVID-19 (best used in Chrome to activate Google's translation feature).
The Stuttgart Garrison website and Facebook page will publish additional command guidance as necessary, or reach out via the contact information below:
For U.S. Africa Command personnel stationed in the United Kingdom, visit the 501st CSW COVID-19 website and Facebook page.
---
COVID-19 Travel Guidance
Find unit-specific guidance for incoming or returning personnel to test and quarantine here: USAG Stuttgart Quarantine and Testing Guidance.
All members of the Stuttgart Military Community are subject to General Order 1D, which outlines guidance for unofficial travel.
Personnel can review local coronavirus rules published by the German government.
---
U.S. Africa Command Administrative Guidance
As U.S. Africa Command continues to evaluate the situation, personnel may find the most up-to-date, U.S. Africa Command-specific information at AFRICOM Portal COVID-19 page - CAC-enabled for internal AFRICOM personnel only. Personnel should contact their supervisor for questions. Family members should visit the below links for the latest impacts to the military community.
Health Protection Condition is Bravo.
Coronavirus: DoD Response: Find Information and resources on coronavirus-related subjects for members of the Department of Defense community and the general public, including latest policy guidance and resources.
---
Latest United Kingdom Update (as of June 23, 2021)
Health Protection Condition at RAF Molesworth remains Bravo (+)
The United Kingdom has had 4,651,988 total confirmed cases, with 11,625 new daily positive cases reported on June 22 (Source: coronavirus.data.gov.uk). The UK case rate total is 93.7/100,000 people in the last 7 days (Source: coronavirus.data.gov.uk). 31,489,240 people have been fully vaccinated in the UK (Source: coronavirus.data.gov.uk).
501st CSW HPCON remains BRAVO (+). With restrictions in the UK changing frequently, see the 423rd Force Support Squadron Facebook page and 501st CSW website for the most current facility opening times and base information. The 501st will continue to follow Host Nation guidance.
DoD COVID Screening Tool
The DoD had introduced a COVID Screening Tool to help people understand their risk of having COVID. https://mysymptoms.mil/. If you are feeling ill, you should complete the DoD COVID screener before making further decisions. There is no login, no information is retained, and it is to help inform you. The output is an assessment on your risk of COVID, not a risk assessment of other illnesses or pre-existing conditions. If you are sick, STAY HOME. This screening website only screens for risk of COVID, and should not be considered authoritative medical advice. If in doubt, follow published AFRICOM Force Health Protection guidance.
UK National Lockdown
From June 21, there is a 4-week pause at Step 3 of the UK COVID roadmap due to the rapid spread of the COVID-19 Delta variant in the UK. After two weeks, the government will review the data to see if the risks have reduced. If the Delta variant is contained, it is expected that England will move to Step 4 on July 19.
Current changes to restrictions: You can now meet indoors either in a group of 6 or 2 households, and you can meet outdoors in a group of up to 30 people. For further details, go here.
International Travel from the UK
Many countries are putting restrictions on UK travelers, including Germany and the US. Be sure to check here and destination websites for current travel restrictions. German travel restrictions on UK travelers can be found here.
Find a list of private providers for COVID-19 testing here.
Returning to the UK from Abroad
All travel to the UK requires a negative COVID-19 test prior to travel. All travel restrictions apply regardless of your vaccine status.
If you arrive in England from a country on the travel ban list (sometimes called the 'Red list') you will need to self-isolate in a quarantine hotel for at least 10 days. Before you travel, you'll need to book and pay for your hotel room and 2 COVID-19 tests to take during your stay.
If you are coming from a country on the amber travel list, you will need to self-isolate at home for 10 days and book 2 COVID-19 tests.
If you are coming from a country on the Green list, you will need to book 2 COVID-19 tests for day 2 and day 8, however you will not need to quarantine unless the test result is positive.
Fines
The fines for violating COVID-19 rules and restrictions has increased to £200 for a first offence, doubling for further breaches up to a maximum of £6,400 (£10,000 for groups of more than 30). The UK Government can and will fine you for breaking COVID-related laws, so please use caution and common sense in public.
---
Resources
U.S. Goverment Response to COVID-19
IMCOM COVID-19 Placemat (CAC-Enabled) | Instructions to access IMCOM COVID-19 Placemat