COVID-19 Updates
U.S. Africa Command is committed to ensuring personnel and families are aware of the latest news and guidance concerning the COVID-19 outbreak.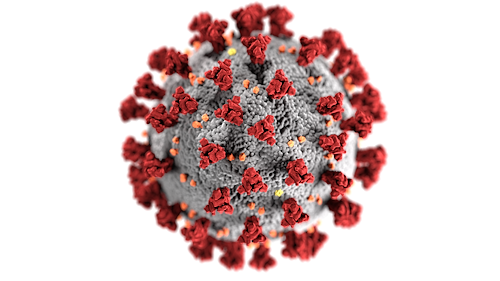 What to do if you feel ill
If you or a family member is experiencing fever, cough, and shortness of breath (all three) and think you may have been exposed to the virus that causes COVID-19, please STAY HOME and call the TriCare Nurse Advice Line or your primary healthcare provider.
TriCare Nurse Advice Line: (Germany) 0800-071-3516 | (UK) 0800-028-3263
RAF Alconbury 423rd Medical Clinic: 01480-842273
If stationed in the United Kingdom - NHS: 111
Operation Stolen Promise: Report COVID-related fraud
---
U.S. Africa Command Administrative Guidance
As U.S. Africa Command continues to evaluate the situation, personnel may find the most up-to-date, U.S. Africa Command-specific information at AFRICOM Portal COVID-19 page - CAC-enabled for internal AFRICOM personnel only. Personnel should contact their supervisor for questions. Family members should visit the below links for the latest impacts to the military community.
Health Protection Condition is Bravo.
Coronavirus: DoD Response: Find Information and resources on coronavirus-related subjects for members of the Department of Defense community and the general public, including latest policy guidance and resources.

---
Stuttgart Updates (As of Sept. 14, 2020)
For the most updated information visit the links and visit the Stuttgart Garrison website and Facebook page.
Hotline: (DSN) 314.596.5122 or (Commercial) 09641.705.965122
Email: Request garrison assistance
For U.S. Africa Command personnel stationed in the United Kingdom, visit the 501st CSW COVID-19 website and Facebook page.
Germany has 246,001 confirmed cases and is reporting 9,381 deaths.
Baden-Württemberg has 42,365 confirmed cases and is reporting 1,866 deaths.
Positive cases reported by Stuttgart: 2,107; by Esslingen: 2,182; and by Boeblingen: 1,774.
COVID-19 Travel Guidance
The Secretary of Defense released a memo for the transition to conditions-based phased approach to Coronavirus disease 2019 personnel movement and travel restrictions dated May 22, 2020. If either installation does not meet the criteria, an exemption or waiver would be required. For more information, reference the latest DoD "COVID-19 travel restrictions installation status update."
Find unit-specific guidance incoming or returning personnel to test and quarantine here: USAG Stuttgart Quarantine and Testing Guidance.
All members of the Stuttgart Military Community are subject to General Order 1C, which outlines guidance for unofficial travel.
Personnel can preview the following list of current high risk countries and U.S. states - and the latest relaxations - travelers living in Baden-Wurttemberg should know.
---
Latest United Kingdom Update (as of Sept. 11, 2020)
Health Protection Condition at RAF Molesworth remains Bravo (+)
The United Kingdom has 358,138 confirmed cases and is reporting 41,608 deaths (Source: Worldometers.info). The tri-county area around RAF Molesworth has 10,067 confirmed cases: Cambridgeshire is reporting 2,543 cases, Northamptonshire is reporting 4,639 cases, and Bedfordshire is reporting 2,885 cases (Source: gov.uk).
501st CSW HPCON is currently BRAVO (+), allowing for the limited opening of the Alconbury CDC, Youth Services Center, food services, and other activities. As conditions are changing daily, see the 423rd Force Support Squadron Facebook page and 501st CSW website for the most current updates.
Air Force Mask guidance: All individuals on Department of Air Force property, installations, and facilities are still required to wear cloth face coverings over their mouth and nose when they cannot maintain six feet of physical distance in public areas or work centers.
UK Government Updates/Opening of the Economy:
For in depth details of what you can and cannot do in England, see UK.gov Coronavirus outbreak FAQs. From Monday, September 14, 2020, social gatherings will be limited to 6 people (including children in England), whether indoors or outdoors. There are some exceptions to the rule, to include schools and businesses.
Wearing a face covering in shops and supermarkets in England is to become mandatory. You could incur a £100 fine for non-compliance. Children under 11 and those with certain disabilities will be exempt.
The UK has shifted to localized restrictions to combat COVID-19 outbreaks. If your locality is put back under lockdown, follow your local government advice. The UK government has published guidance for areas under local lockdown. For further advice about Scottish localities go here. Welsh government information can be found here.
The UK Government can and will fine you for breaking COVID-related laws (up to £3200), so please use caution and common sense in public.
Travel
Per UK government guidance, as of July 10, 2020, you will not have to self-isolate when you arrive in England, if you:
Are travelling or returning from one of the countries listed on the current Travel Corridor Exemption list
And have not visited or stopped in a country that is not on the list in the previous 14 days.
The United States is NOT/NOT on the exemption list. If you travel from the UK to the US and back, you will incur a 14 day quarantine upon arrival in the UK.
Even though the UK is now allowing certain arrivals with no quarantine, there is no guarantee of reciprocity at destinations. You are responsible for confirming local travel restrictions at destination locations.
Even though the UK is now allowing certain arrivals with no quarantine, there is no guarantee of reciprocity at destinations. You are responsible for confirming local travel restrictions at destination locations.
The UK government has shown that it is willing to remove countries from the travel corridor at any time based on coronavirus infection rates. The latest changes include removing regions in Greece. Prudent advice is to monitor international conditions and be prepared to change travel plans at the last minute if COVID-19 cases rise. The Exempt list can be found here.
Border travel: https://www.gov.uk/uk-border-control
All arrivals, bar a shortlist of exemptions, will be required to complete an online locator form to supply contact details, travel details, and if needed, the address of where they will self-isolate for 14 days. Where international travelers are unable to safely self-isolate in their own accommodation the government will support them finding appropriate accommodation at their own expense.
Passengers arriving in the UK who will be required to self-isolate for 14 days could be contacted regularly throughout this period to ensure compliance. Public Health England will contact people at random to ensure they understand the requirements and are self-isolating. Removal from the country would be considered as a last resort for foreign nationals who refuse to comply with these public health measures.
Anyone failing to comply with the mandatory conditions may face enforcement action. A breach of self-isolation would be punishable with a £1,000 fixed penalty notice in England or potential prosecution and an unlimited fine.
The level of the fine could increase if the risk of infection from abroad increases. The devolved administrations of Scotland, N. Ireland, and Wales will set out their own enforcement approaches.
Border Force will undertake checks at the border and may refuse entry to any non-resident foreign national who refuses to comply with these regulations and isn't resident in the UK. Failure to complete the form is also punishable by a £100 fixed penalty notice.
---
Resources
U.S. Goverment Response to COVID-19
IMCOM COVID-19 Placemat (CAC-Enabled) | Instructions to access IMCOM COVID-19 Placemat