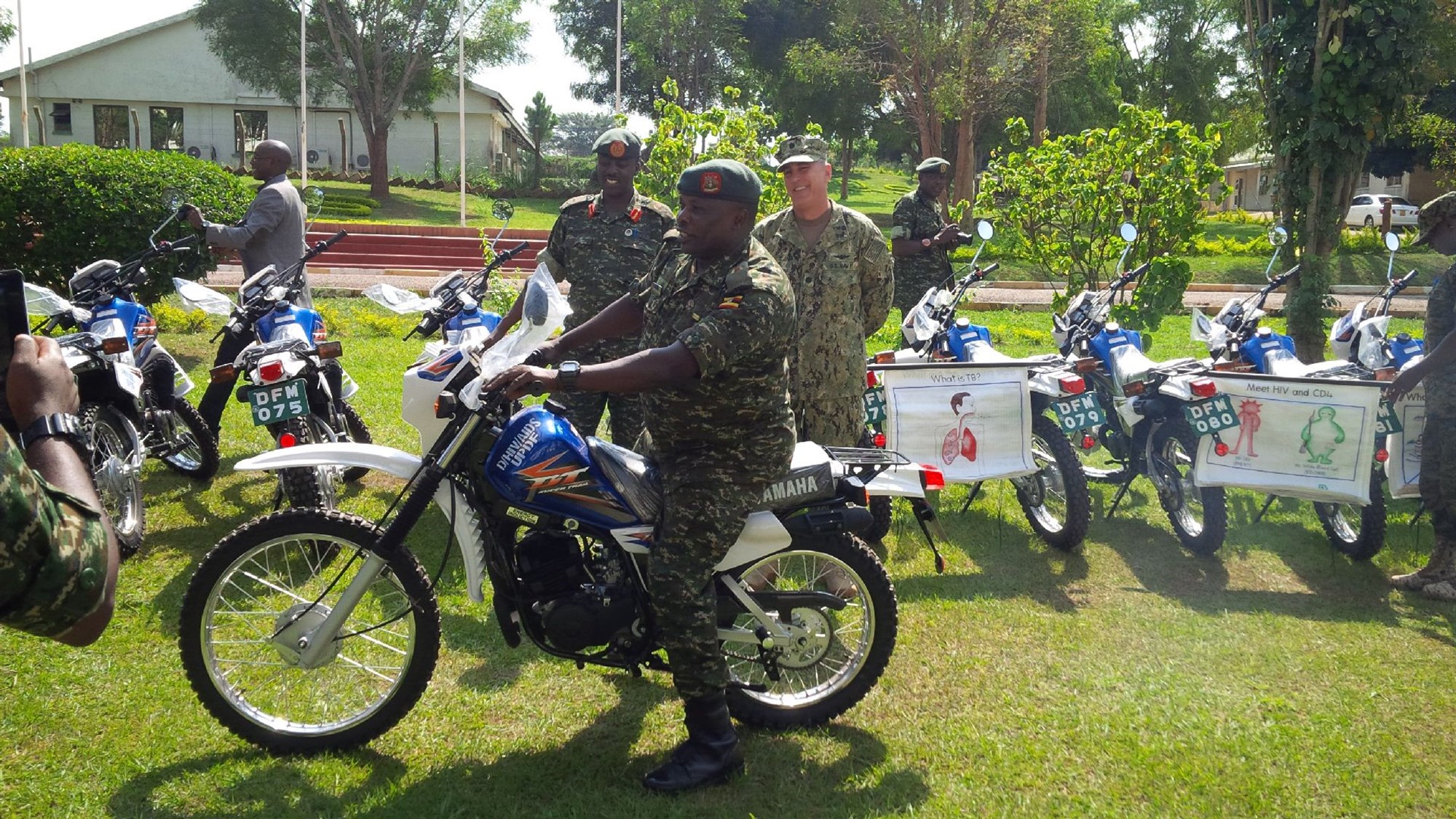 1 photo: U.S. Transfers Dirt Bikes to Help Fight AIDS in Uganda (1) of (1)
STUTTGART, Germany – Nations across Africa use many tools to combat the spread of AIDS. With help from the U.S. Embassy and Office of Security Cooperation in Kampala, healthcare workers with the Uganda People's Defence Forces now have a few more tools – specifically, 10 dirt bikes.
Uganda's military plays a lead role in delivering medical services throughout the country. The dirt bikes, transferred under the United States President's Emergency Plan for AIDS Relief, will allow military healthcare professionals to help stop the spread of AIDS and other diseases in previously inaccessible parts of Uganda.
RELATED: U.S., Chadian Military Medical Teams Join Forces for MEDRETE 15-3
Uganda saw nearly 31,000 AIDS related deaths in 2014, according to a report by UNAIDS. Beyond the personal toll, AIDS also negatively impacts security in the region.
"Reducing the spread of HIV/AIDS, [tuberculosis] and malaria is a priority for U.S. Africa Command because of the diseases' destabilizing effect to partner nations. These dirt bikes will build the capacity of the Uganda People's Defence Forces to deliver vital health services to remote areas," said Anderson James Perez, a foreign affairs specialist with the command.
The transfer of equipment is also part of a broader effort by U.S. Africa Command to build the capacity and capability of partner nation militaries in Africa.