5 photos: Mauritania military leaders participate in AFRICOM hosted country cooperation meeting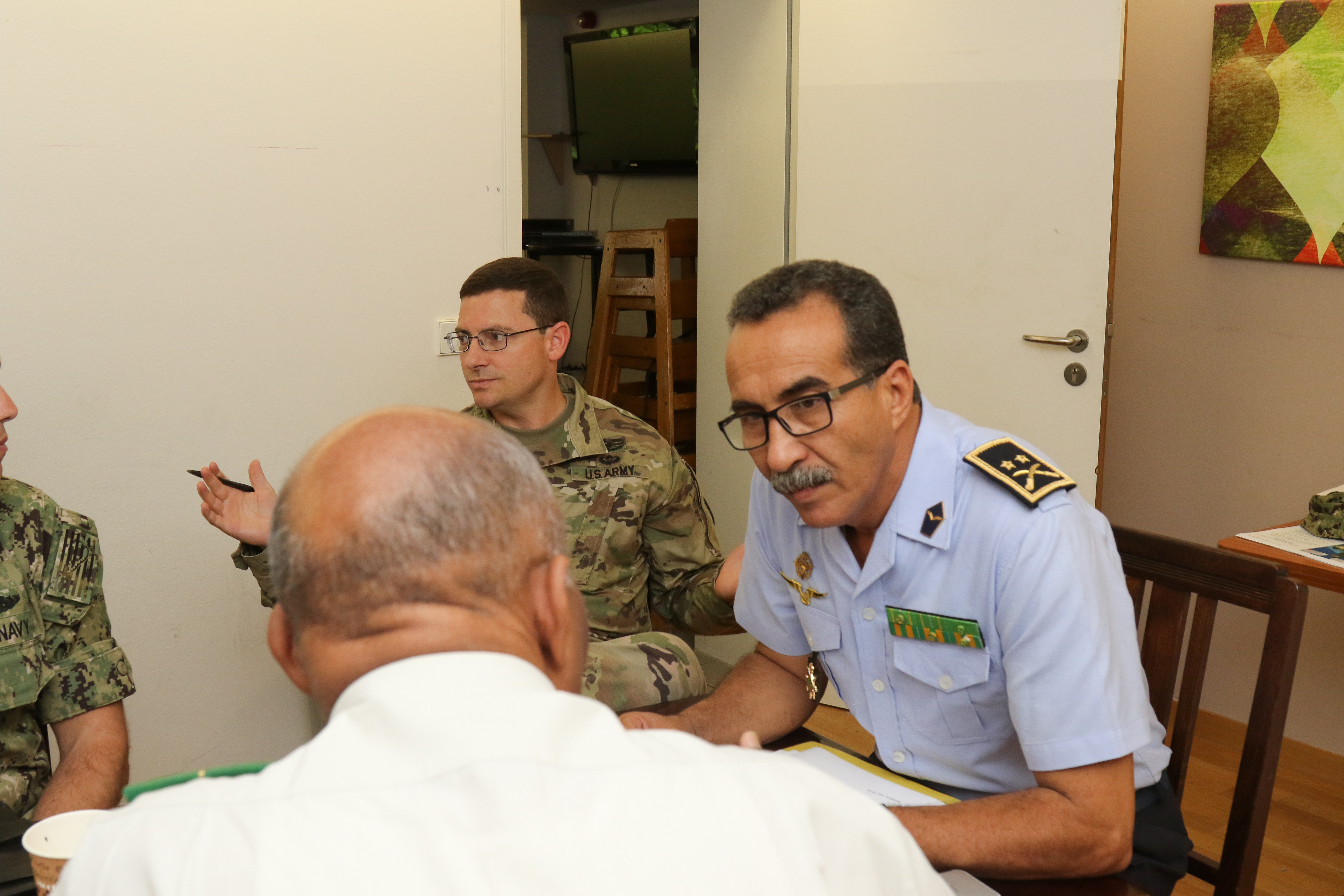 5 photos: Mauritania military leaders participate in AFRICOM hosted country cooperation meeting
5 photos: Mauritania military leaders participate in AFRICOM hosted country cooperation meeting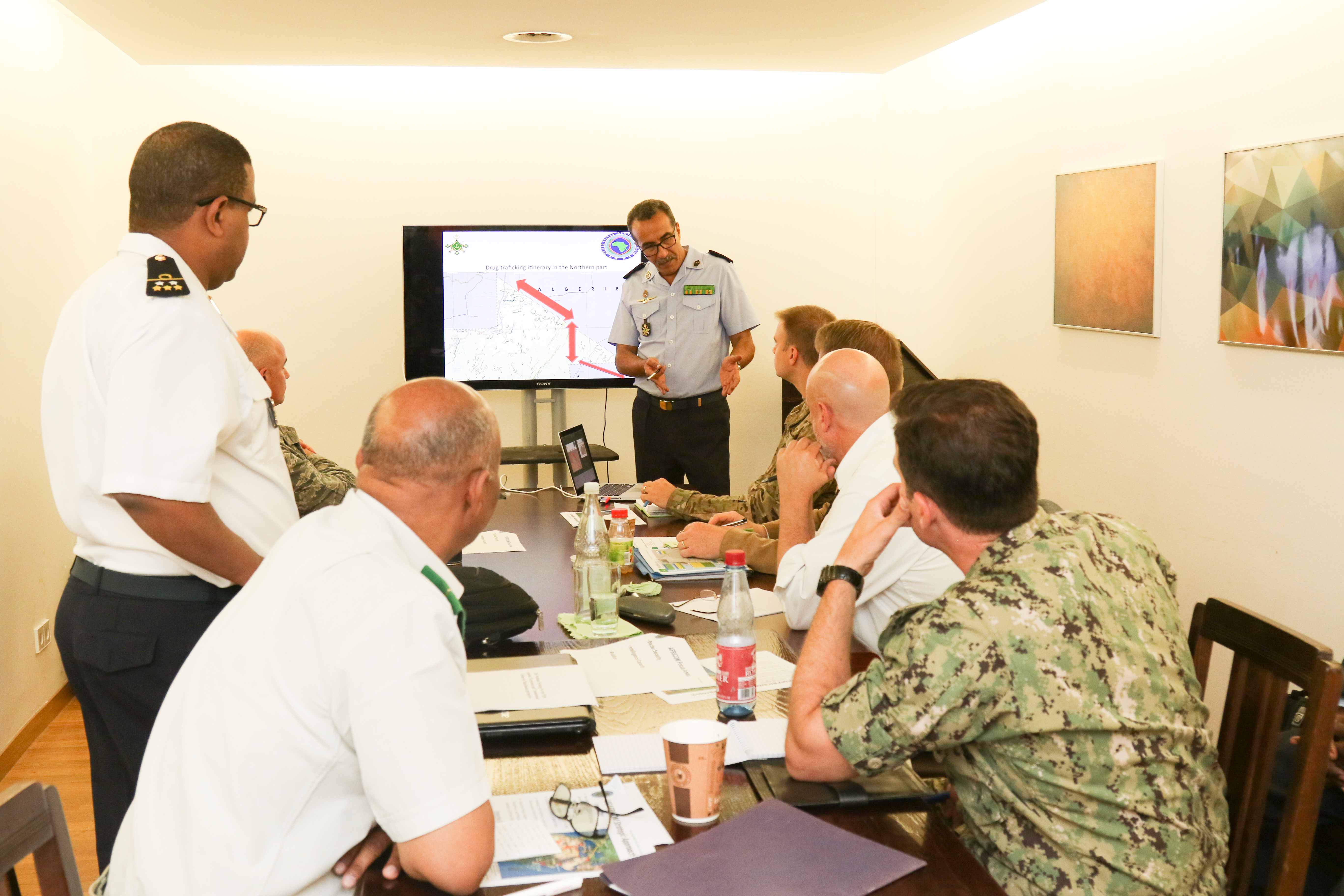 5 photos: Mauritania military leaders participate in AFRICOM hosted country cooperation meeting
5 photos: Mauritania military leaders participate in AFRICOM hosted country cooperation meeting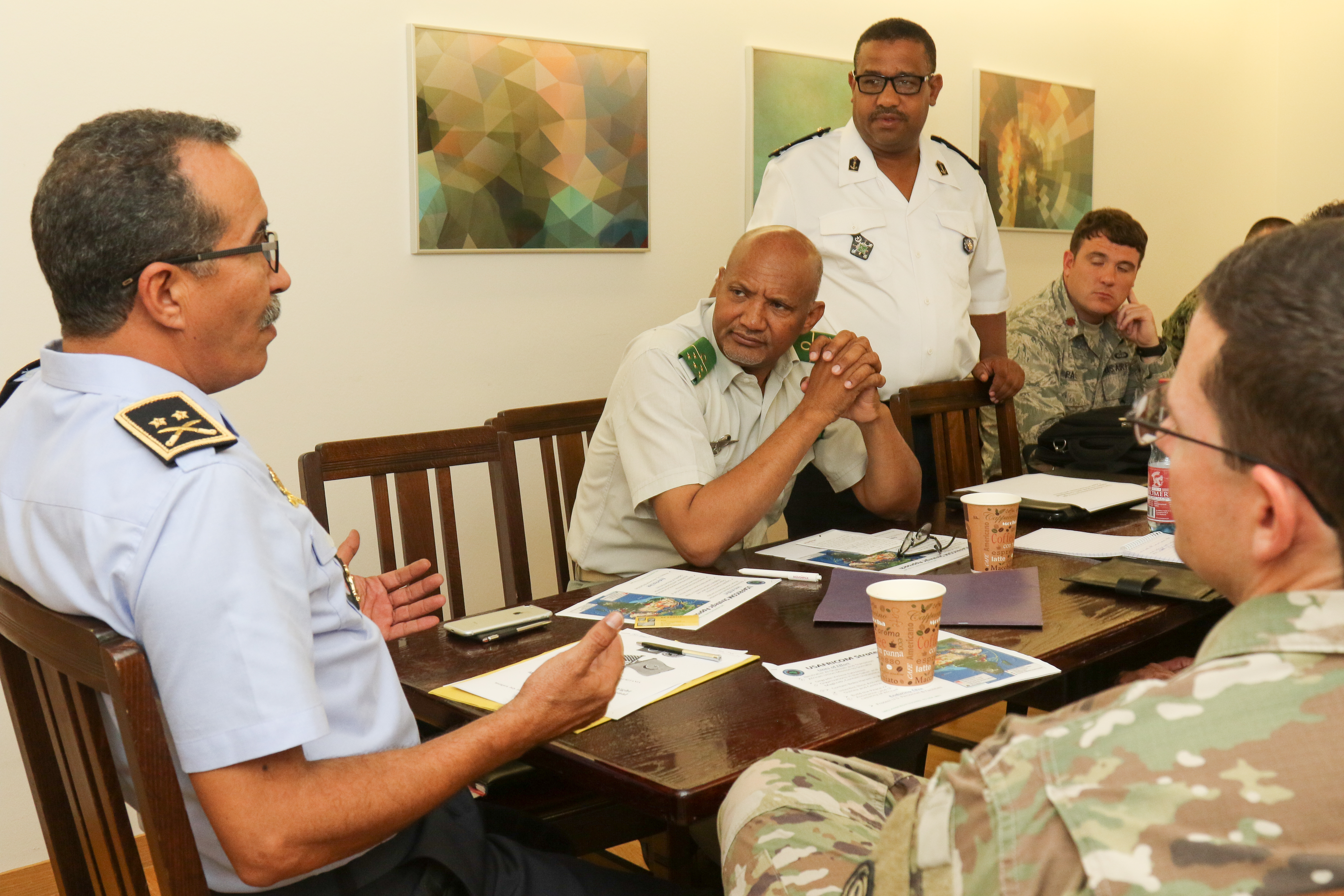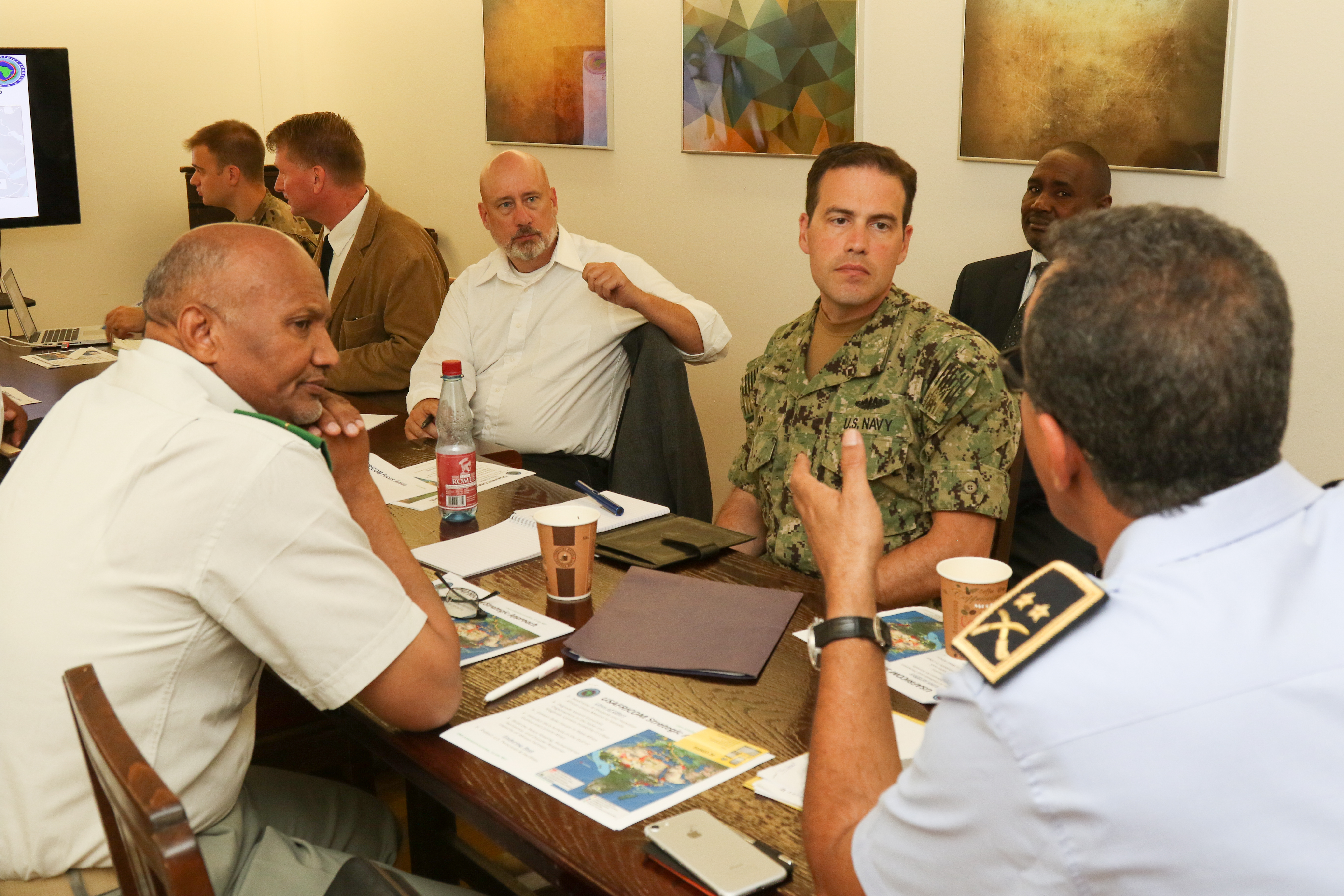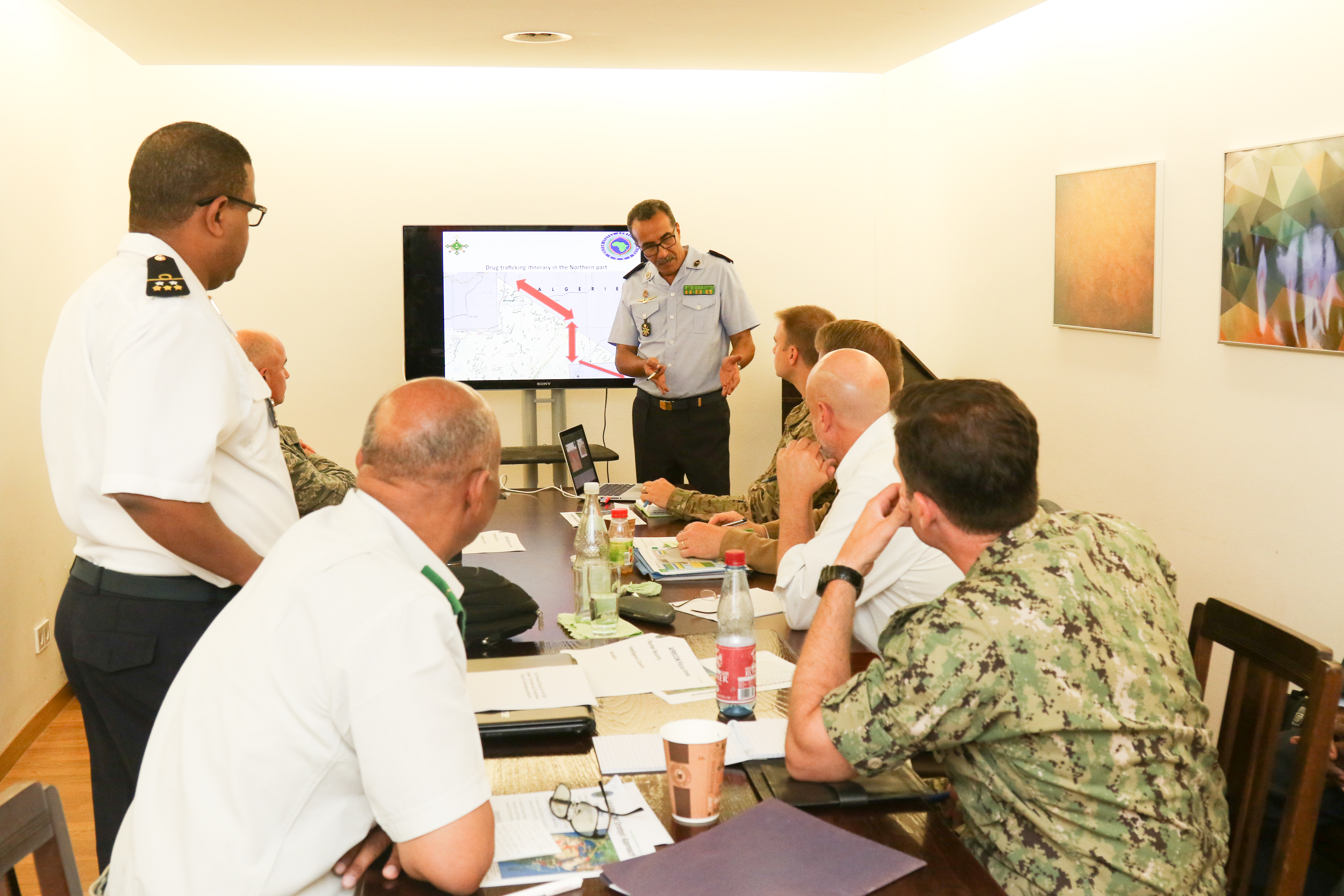 STUTTGART, Germany – Personnel from U.S. Africa Command (AFRICOM) and its components met with Brig. Gen. Mohamed Lehreitani, Chief of the Mauritanian Air Force and representatives from other Mauritanian Armed Forces during the annual Mauritanian country cooperation meeting held here, July 11-12, 2017.
The purpose of the country cooperation meeting was to coordinate defense planning efforts for the upcoming fiscal year and identify areas for future cooperation.
"This is an important event for AFRICOM because Mauritania is one of our most important partners within the Sahel," said U.S. Navy Lt. Cmdr. Chris Lord, AFRICOM's desk officer for Mauritania and Morocco. "This meeting provides us with an opportunity to better understand what both of our needs are so that we can plan accordingly when trying to meet those needs in order to better achieve some of our mutual security objectives."
Lord added that the command's relationship with Mauritania dates back several years and AFRICOM is viewed as one of Mauritania's most critical security relationships.
"AFRICOM supported the development of the Mauritanian's counter terrorist capabilities as well as their Air Force by providing aircraft," said Lord, "as well as training in intelligence, surveillance and reconnaissance, casualty evacuation and transportation."
Among the topics discussed during the meeting were planning and security strategies for combatting terrorism, AFRICOM theater campaign objectives for the African continent, and the threats impacting Mauritania
In the past, Mauritania has participated in AFRICOM and component-hosted exercises Phoenix Express, African Lion and Flintlock.
This marks the fifth year AFRICOM has hosted the Mauritanian country cooperation meeting, with plans to host the next meeting in 2018.