3 photos: Multi-national Colloquium Bolsters Peacekeeping Efforts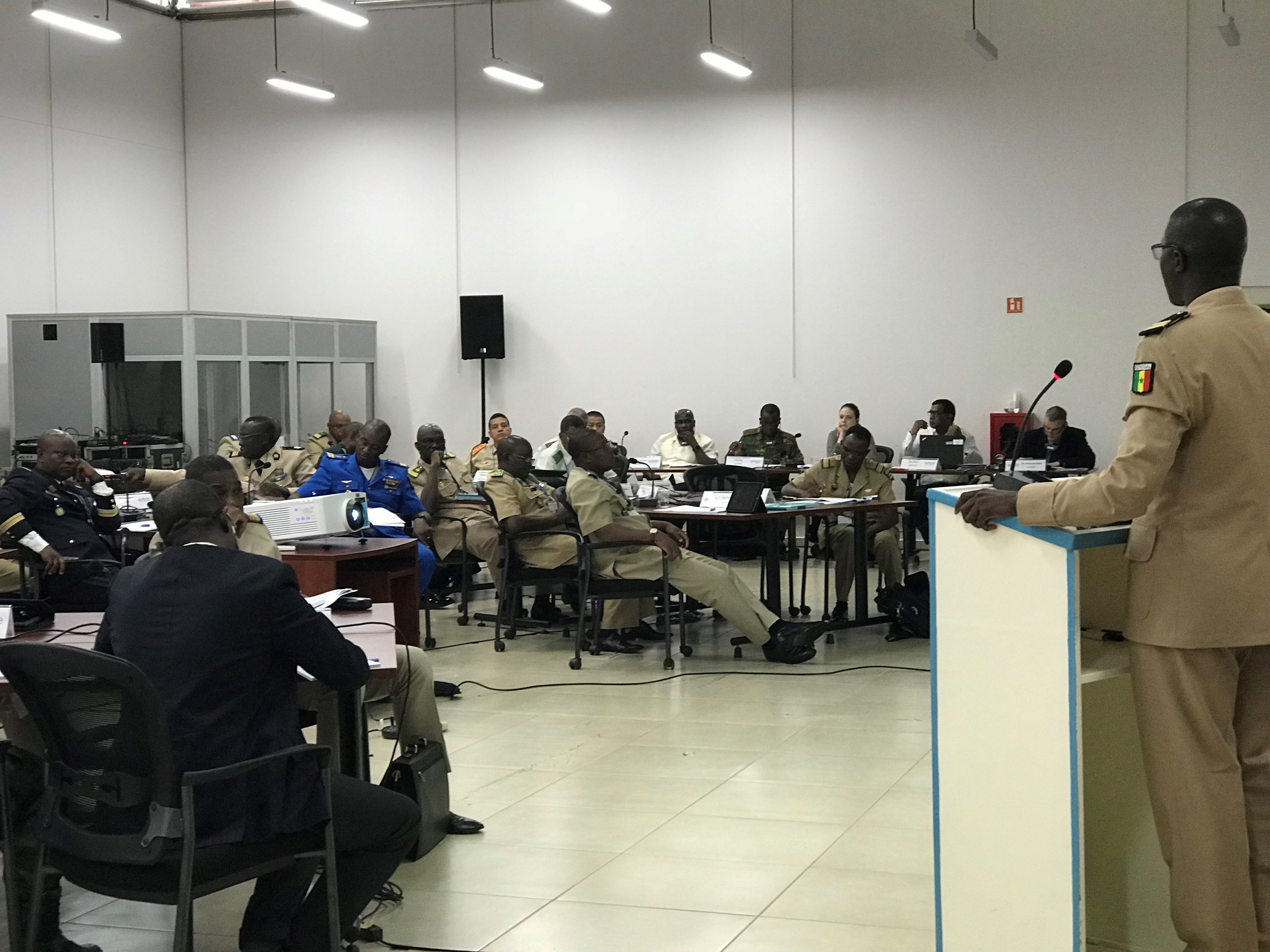 3 photos: Multi-national conference bolsters peacekeeping efforts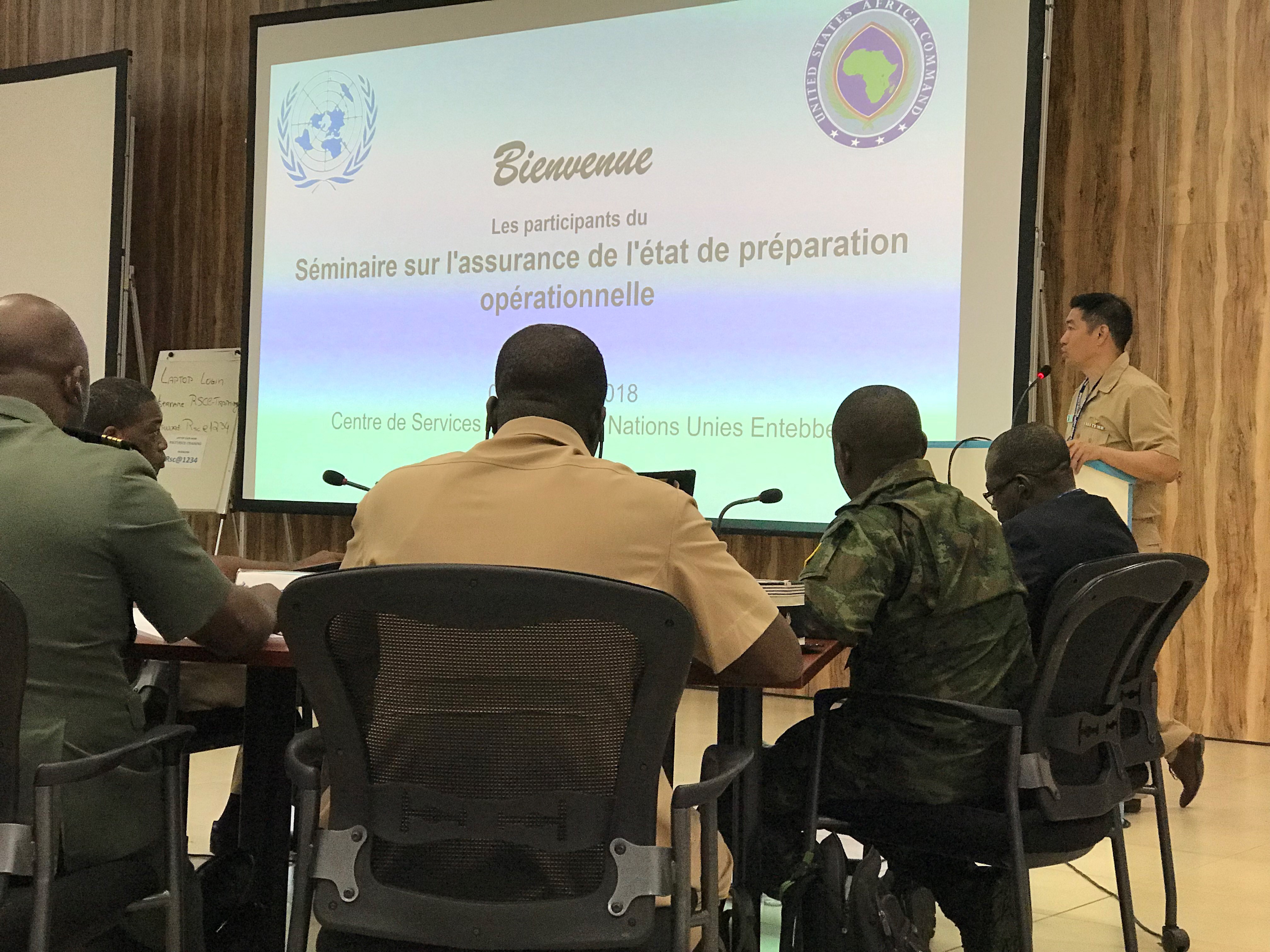 3 photos: Multi-national conference bolsters peacekeeping efforts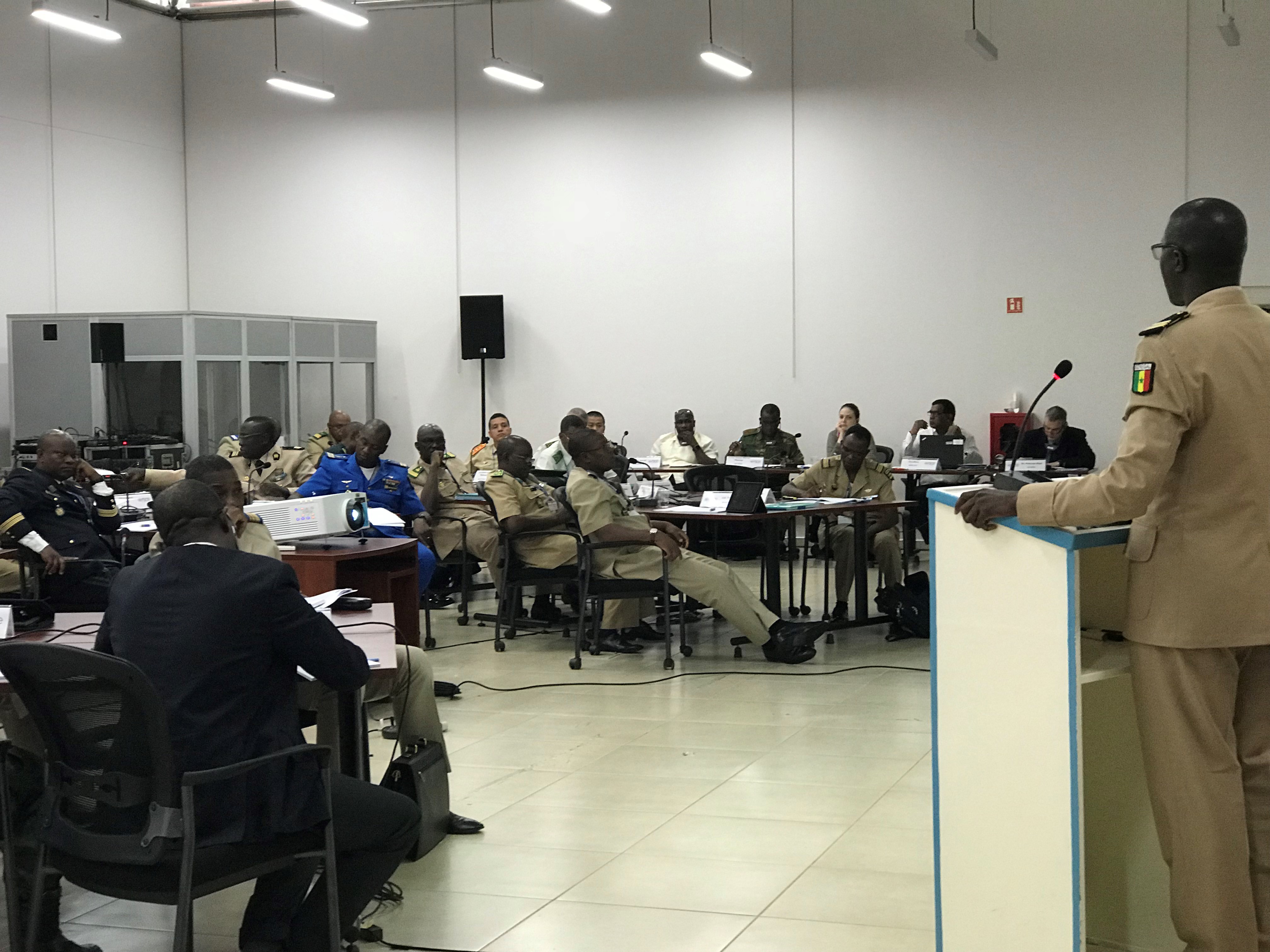 As part of its core mission to assist African partner nations prepare for U.N. peacekeeping missions, U.S. Africa Command, in cooperation with the U.S. Department of State, hosted a conference at the U.N. Regional Support Center in Entebbe, Uganda, May 7-11, 2018.
The conference, which took place at the U.N. Regional Support Center in Entebbe, Uganda provided an opportunity for senior military leaders from 17 African nations to discuss the extensive preparations required to be successful as a U.N. peacekeeping unit.
"Conference participants were selected based on their critical positions in their nations' peacekeeping force generation process, and are integral to preparing their Forces for a complex mission in a foreign nation," said U.S. Navy Cmdr. Jennifer Barnes, AFRICOM International and Strategic Outreach branch chief.
The conference included several working groups, which focused on the training, legal, logistics, and budgetary expectations of a U.N. mission. The legal working group helped leaders develop an understanding of U.N. policies and standards, and established expectations for all parties.
Participants then reviewed the lengthy training program required of U.N. peacekeeping units.
According to the U.N., military units must complete multiple courses, which include topics as diverse as human rights, women and security, protecting civilians, and military planning. Military units must then complete an evaluation to be certified.
In the final working group, participants reviewed the complicated logistics necessary to deploy a military unit into a foreign country and on the closing day, participants shared their experiences and best practices learned from previous U.N. missions.
According to the senior representative from the State Department, these AFRICOM-hosted colloquiums, the third in 18 months, have "likely advanced African partner nation training by five years."
Since 2008, when AFRICOM was established, the command's staff has worked to expand stability by, with, and through our enduring partnerships. Previously, the command worked closely with Rwanda to airlift peacekeepers into Darfur, and provided training to Uganda, a long-standing partner, prior to their first rotation in Somalia.
"Over the years, AFRICOM's partnerships with partner nations have become deeper and more sophisticated," Barnes said. "While certainly the entire international community is striving to improve how we perform peacekeeping missions, African militaries have emerged as regional leaders in peacekeeping. As this seminar highlighted, they demonstrate a strong commitment to military professionalization and stability in the region."