8 photos: Memorial Day ceremony conducted in North Africa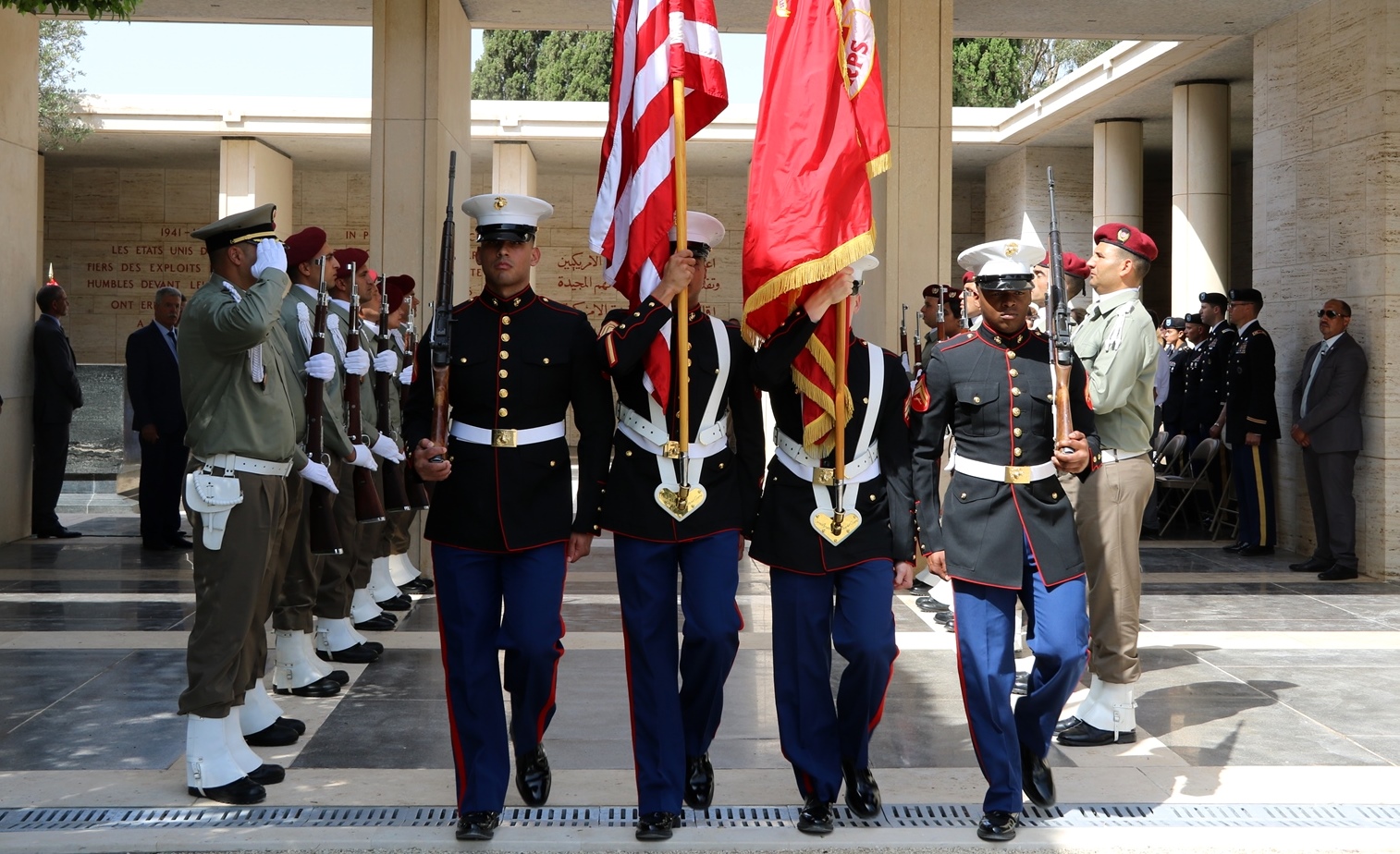 8 photos: Memorial Day ceremony conducted in North Africa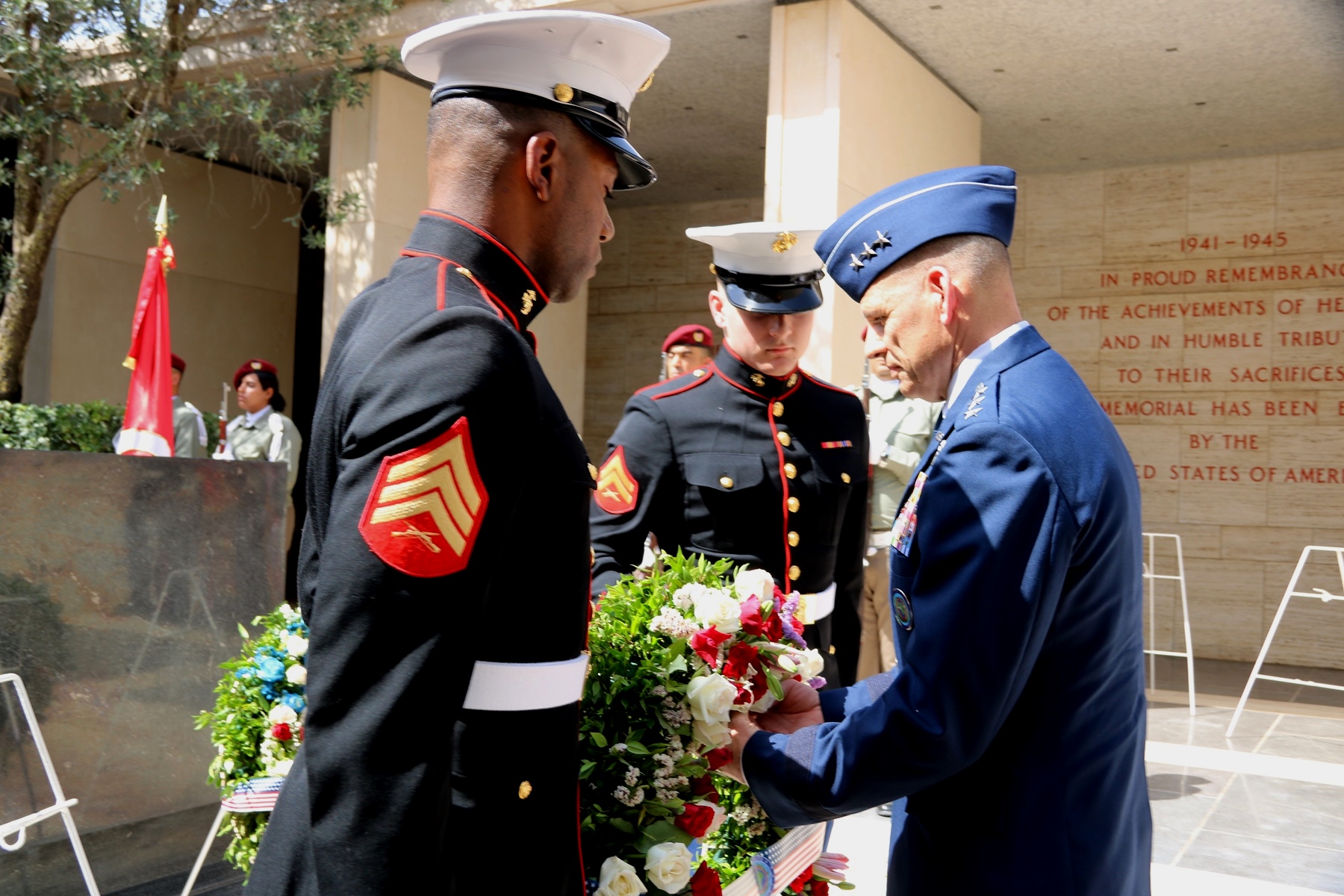 8 photos: Memorial Day ceremony conducted in North Africa
8 photos: Memorial Day ceremony conducted in North Africa
8 photos: Memorial Day ceremony conducted in North Africa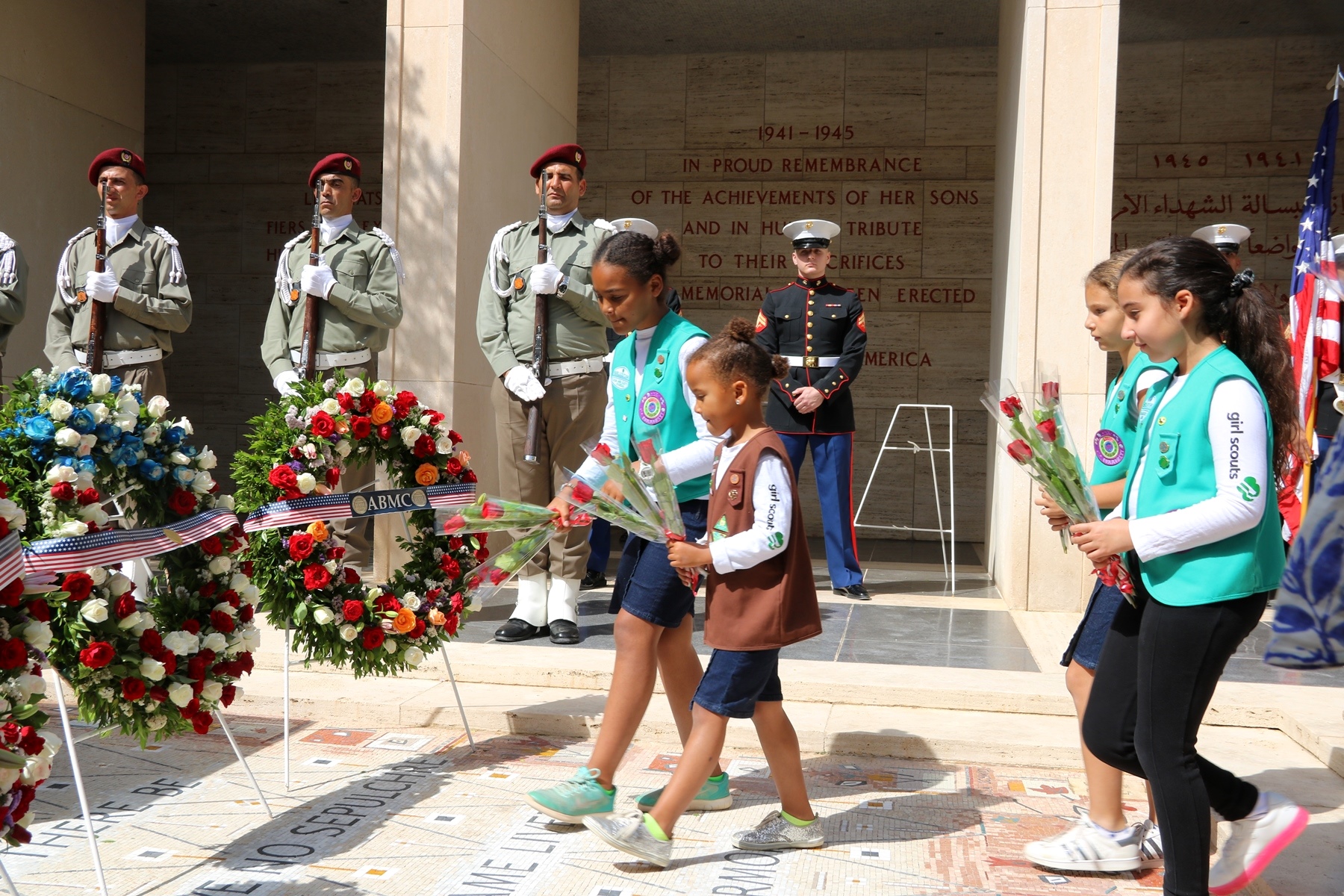 8 photos: Memorial Day ceremony conducted in North Africa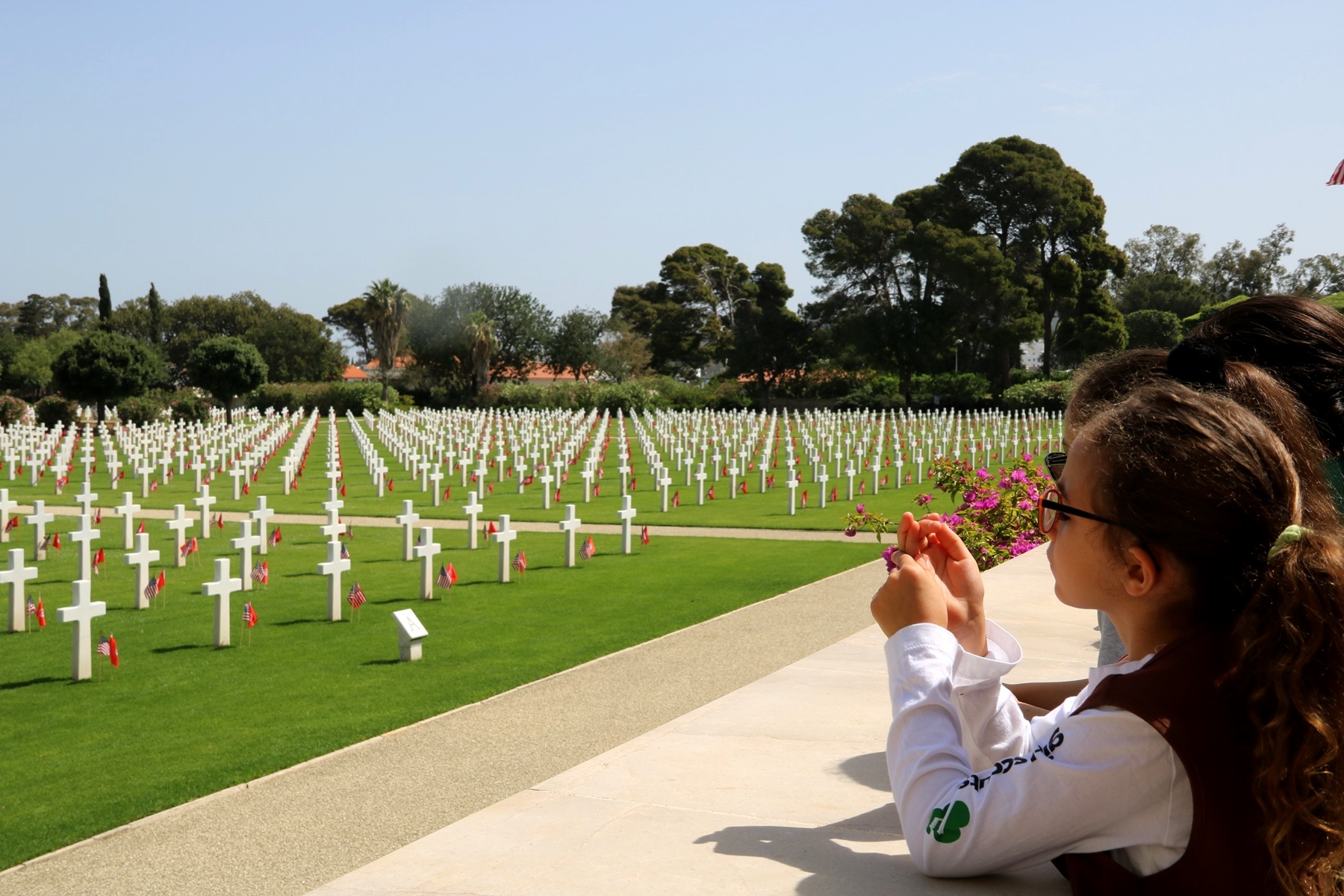 8 photos: Memorial Day ceremony conducted in North Africa
8 photos: Memorial Day ceremony conducted in North Africa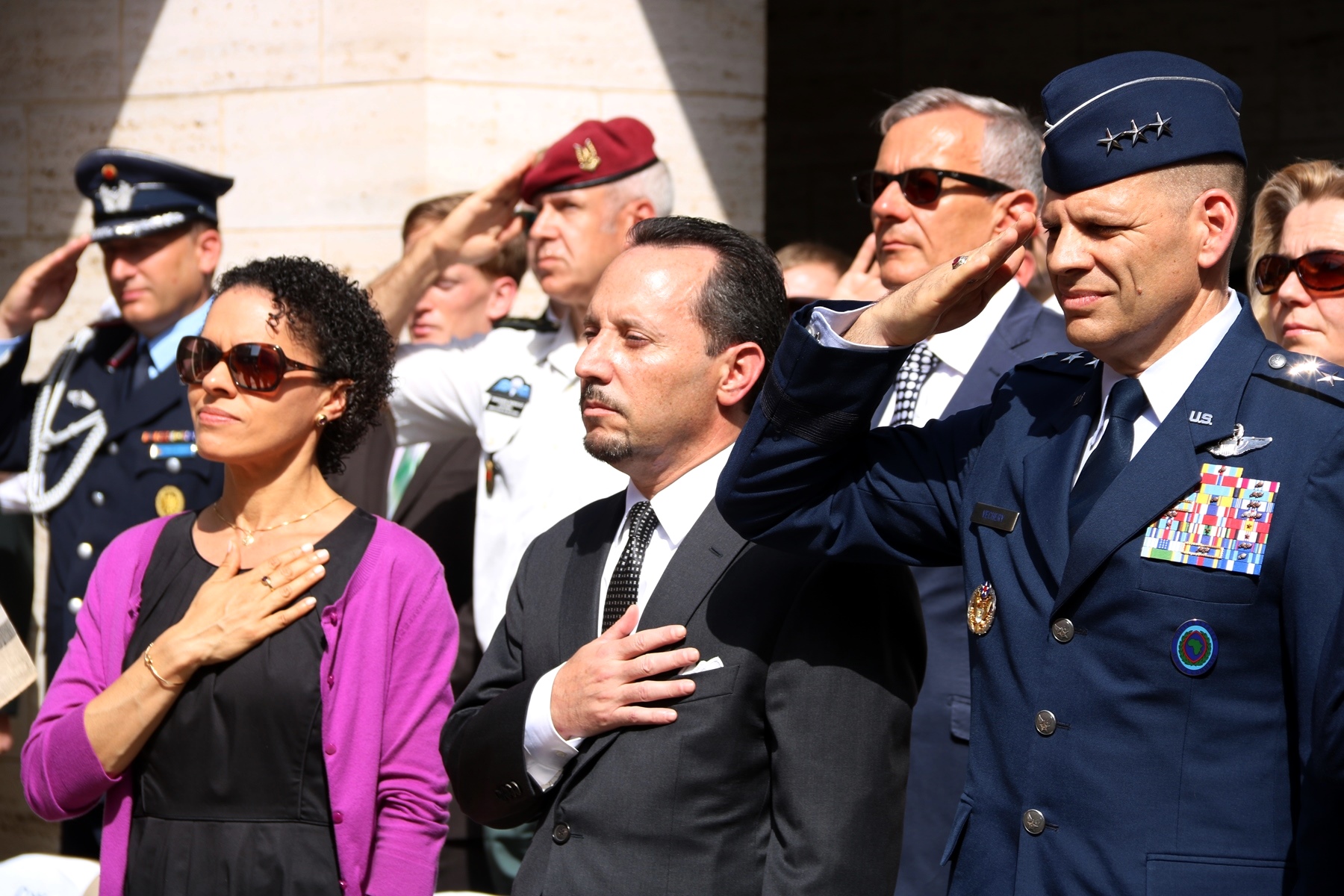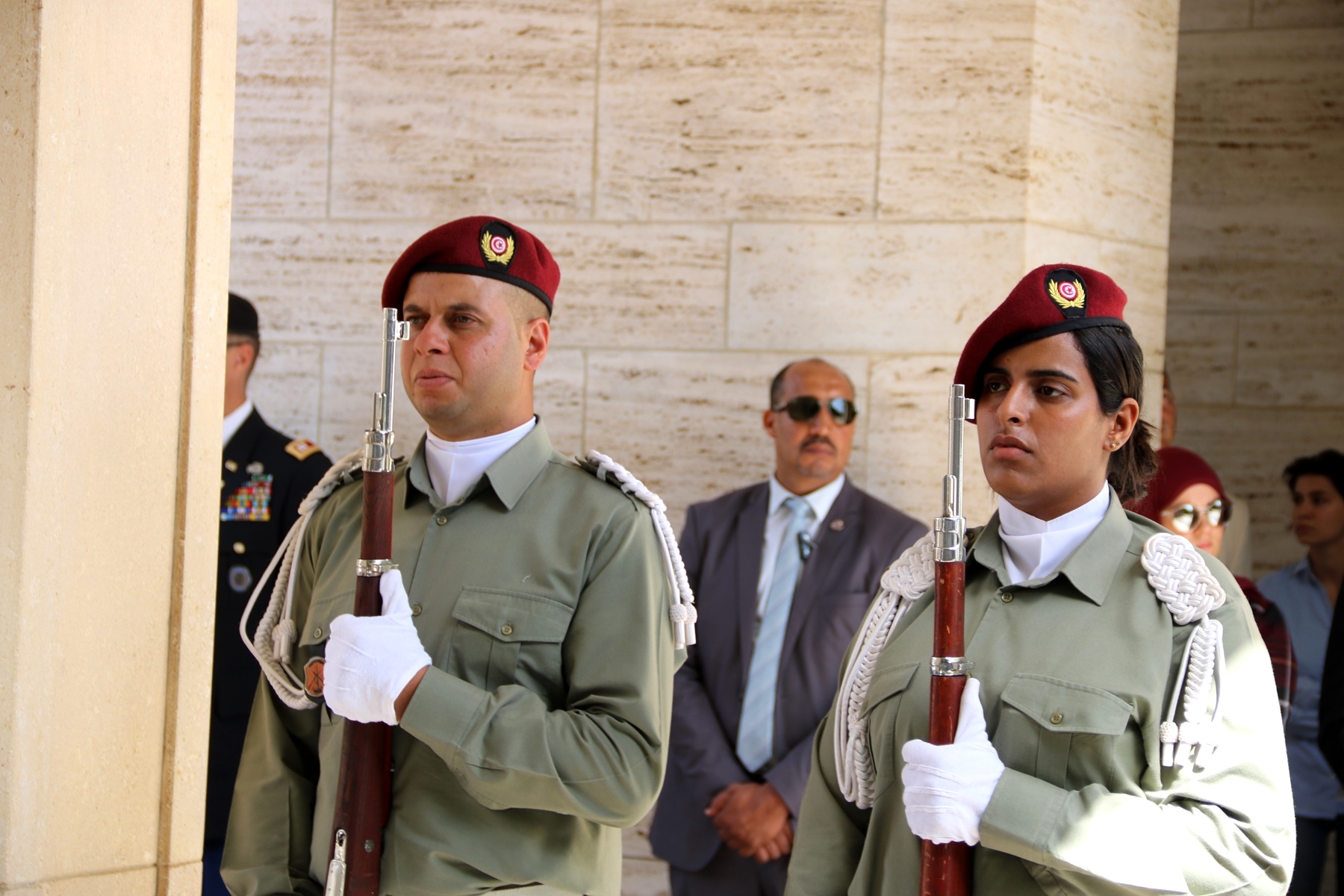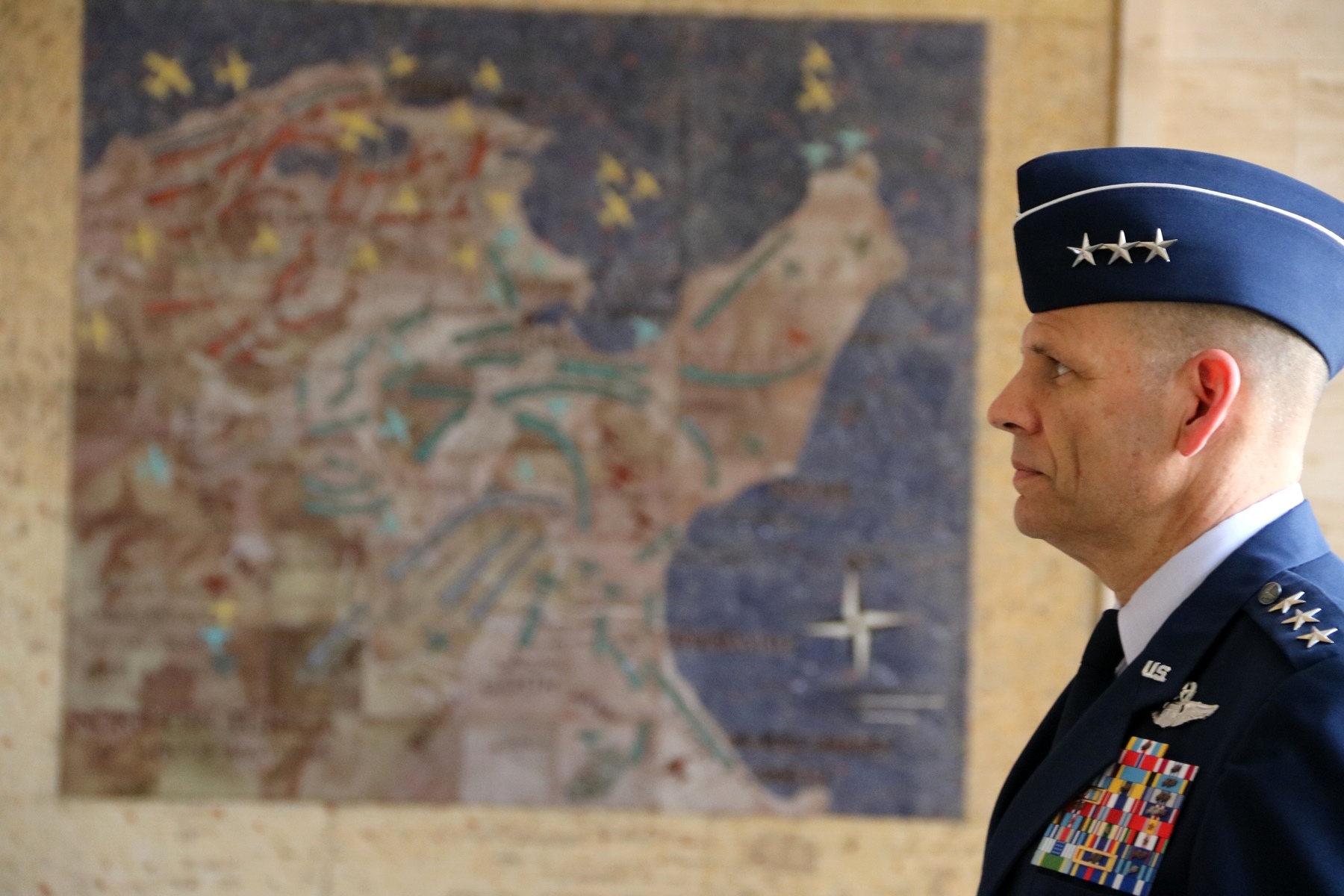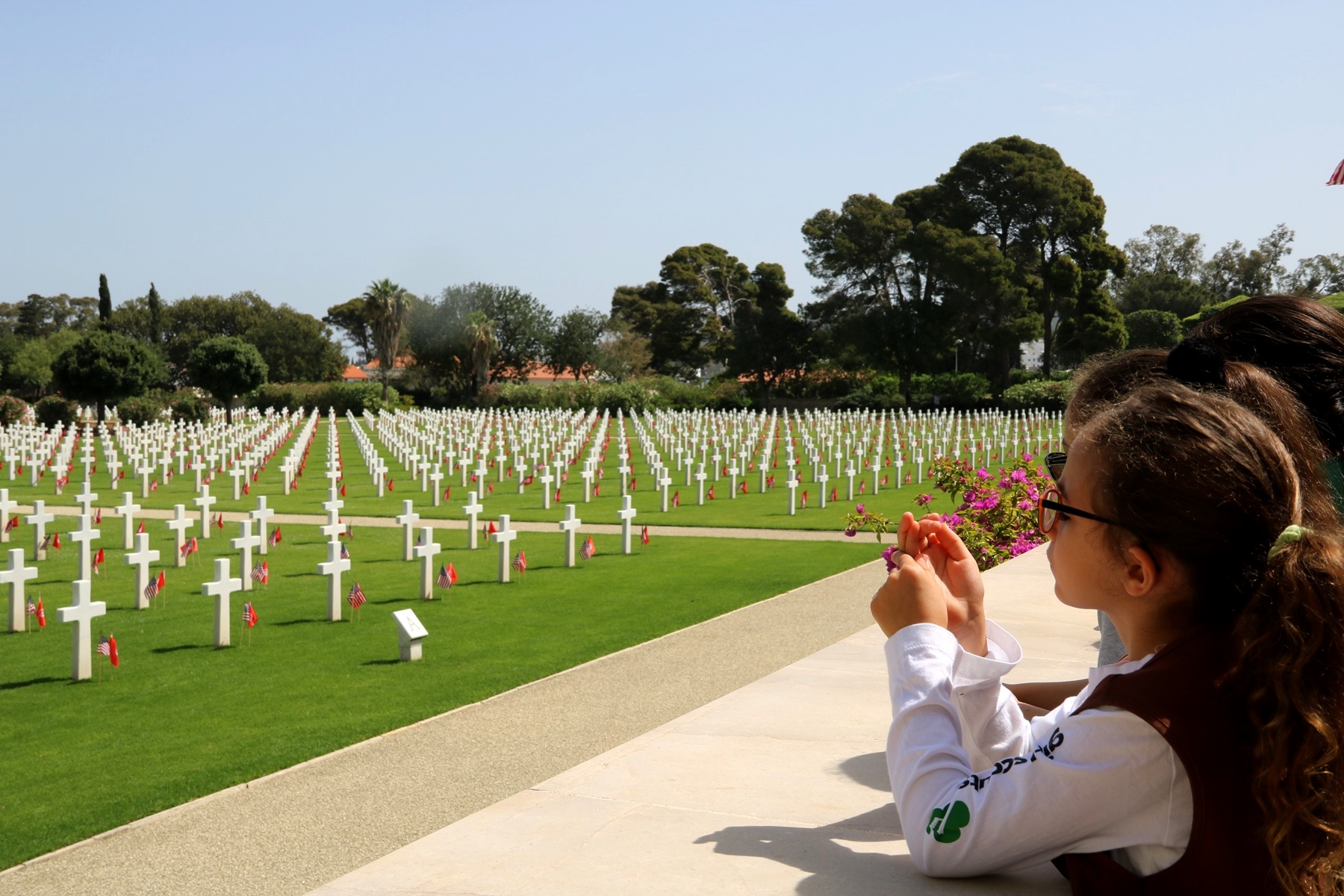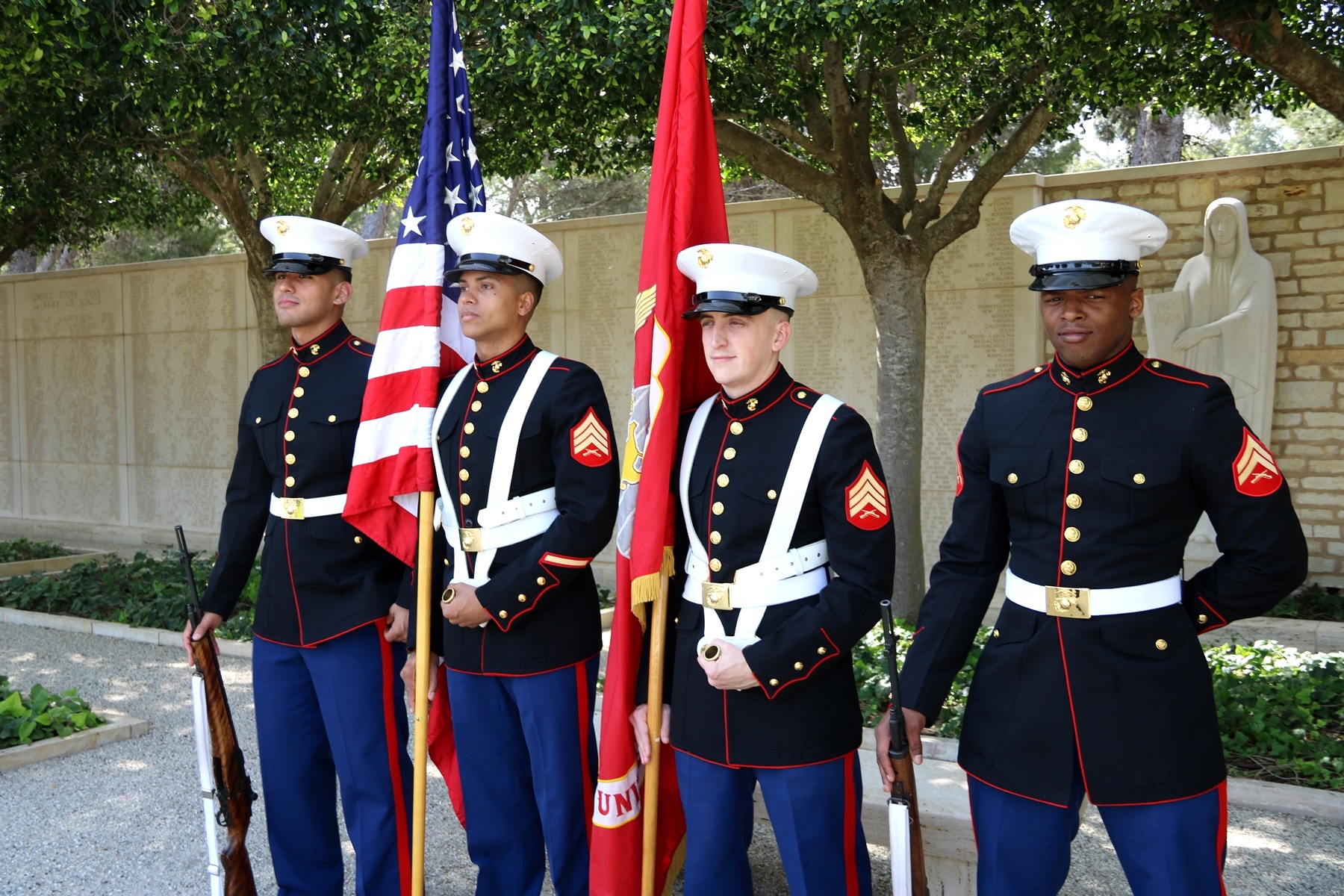 STUTTGART, Germany – The deputy commander for military operations of U.S. Africa Command honored fallen service members during a Memorial Day wreath laying ceremony at the North Africa American Cemetery and Memorial in Carthage, Tunisia, May 28, 2018.
During the ceremony, U.S. Air Force Lt. Gen. James C. Vechery laid a wreath to honor the more than 6,500 U.S. service members who are laid to rest or listed as missing in action at the cemetery.
The majority lost their lives in North Africa during World War II, operations that ultimately culminated in Tunisia's liberation in 1943.
During his remarks, Vechery recounted the story of Foy Draper who, before he became an Airman, was an Olympic athlete.
"Foy Draper ran the third leg in the American 4 x100 meter relay team, which won the gold medal in a world record time in the 1936 Summer Olympics in Berlin," said Vechery. "One of his teammates was the famous African-American athlete, Jesse Owens.
​"In January 1943, Captain Draper piloted an A-20 bomber to help stop the German counterattack on Americans at Kasserine," Vechery said. "And like the other service members buried and honored here, he sacrificed a full and promising life for his country.
"I am truly honored, humbled and blessed to be here today representing United States Africa Command, to pay our respects to those who spent their final days on the African continent. The baton passes to us to remember those who have fallen and to carry on the work of providing security, peace, and prosperity to our allies, partners and friends."
In addition to Vechery, U.S. Ambassador to Tunisia Daniel Rubinstein also made remarks during the ceremony. He talked about the U.S. partnership with Tunisia, and the importance of honoring those who joined in the fight for liberty.
Also participating in the ceremony were the U.S. Marine Corps honor guard, the Tunisian military honor guard, and the U.S. Air Forces Europe-Africa Band. A local Girl Scout troop also paid tribute to the fallen Amercican servicemen by laying flowers at the site.
Vechery also talked about the devastation of World War II but quoted Gen. George C. Marshall, U.S. Army Chief of Staff's comments during Operation Torch, who said, "'The price of peace is eternal vigilance.'
"We must continue to be vigilant," Vechery continued, "to work together to address our common threats, and to face today's challenges with the same passion and conviction that so many of our men and women demonstrated on this land so many years ago.
"We feel those bonds of friendship growing ever stronger, as our shared understanding of civil society is threatened by the expansion of violent extremist organizations and extremist rhetoric, not only in Africa, but throughout much of the world. Strengthening these partnerships will only increase our resilience in the face of such threats and ensure generations to come will enjoy the freedoms we have been able to defend.
"So, as we gather here today as partners and friends, proudly recognizing the sacrifices of past heroes, we also draw inspiration from their brave actions," he said. "As this generation takes on the challenges that lie ahead, I firmly believe we are up to the task at hand. I leave you with this quote from President Ronald Reagan, 'We will always remember. We will always be proud. We will always be prepared, so we will always be free.'"
Click here to see more photos of the Memorial Day ceremony in Carthage, Tunisia.