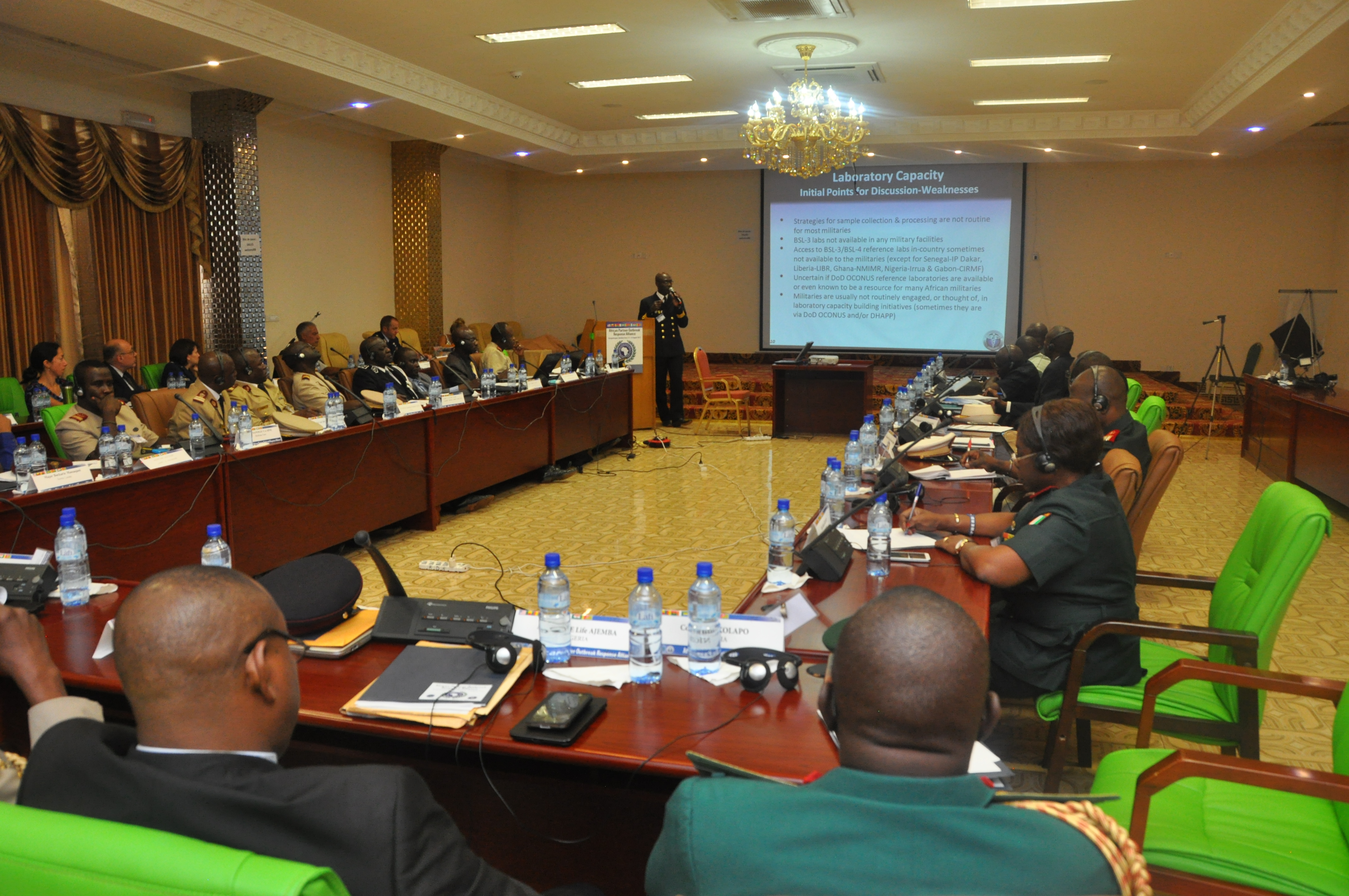 4 photos: APORA Supports Fight Against Infectious Diseases in Africa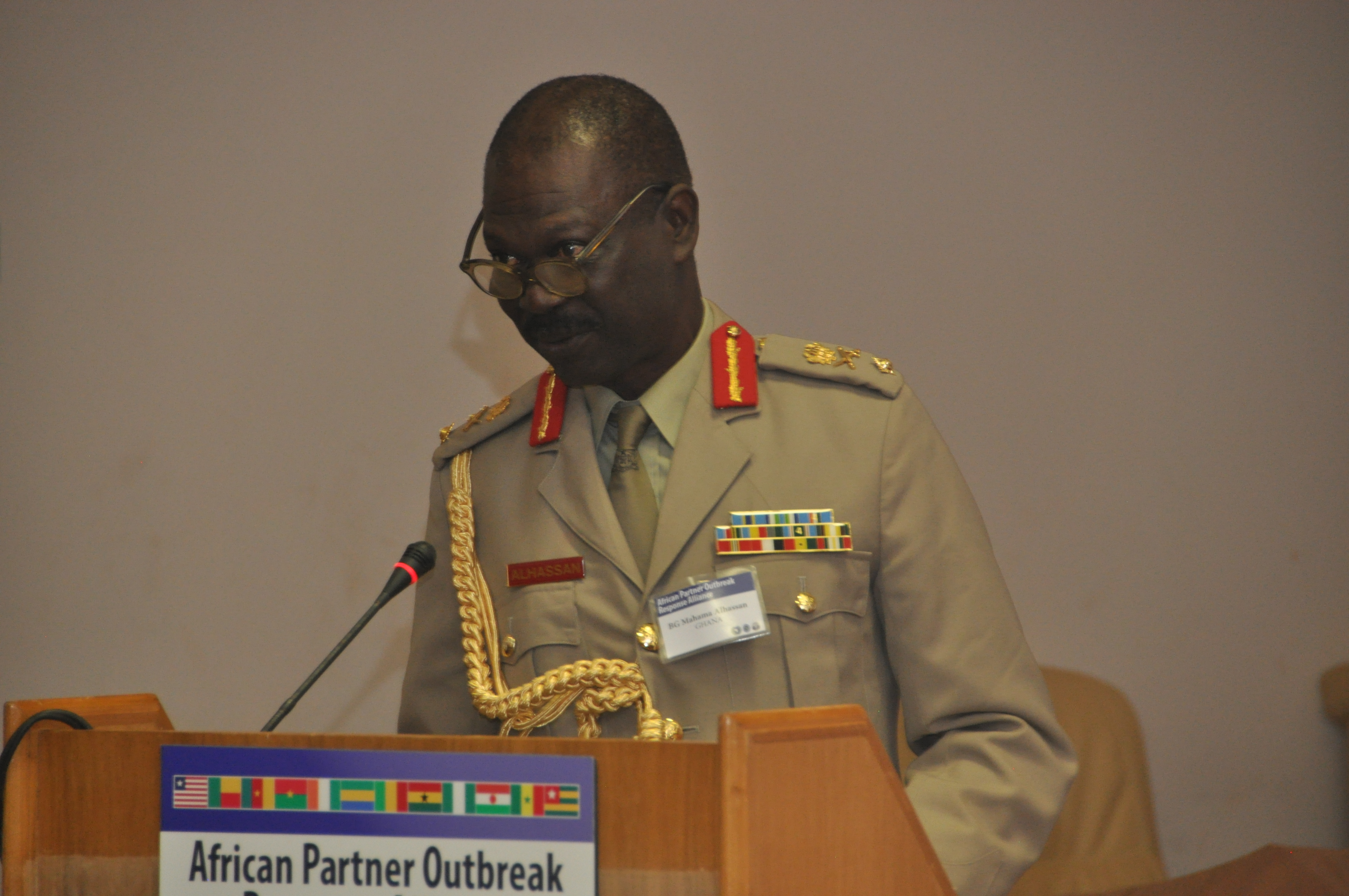 4 photos: APORA Supports Fight Against Infectious Diseases in Africa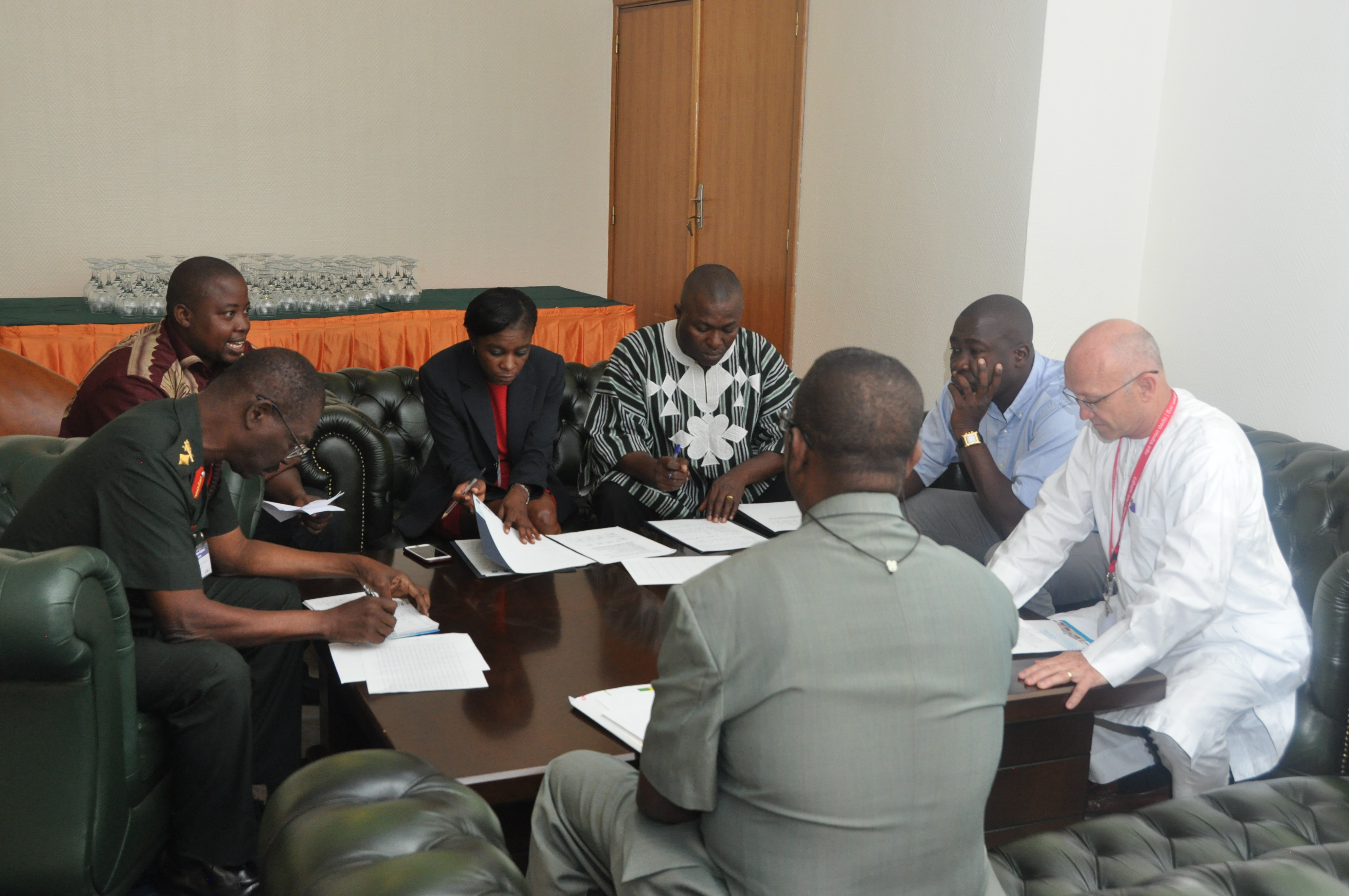 4 photos: APORA Supports Fight Against Infectious Diseases in Africa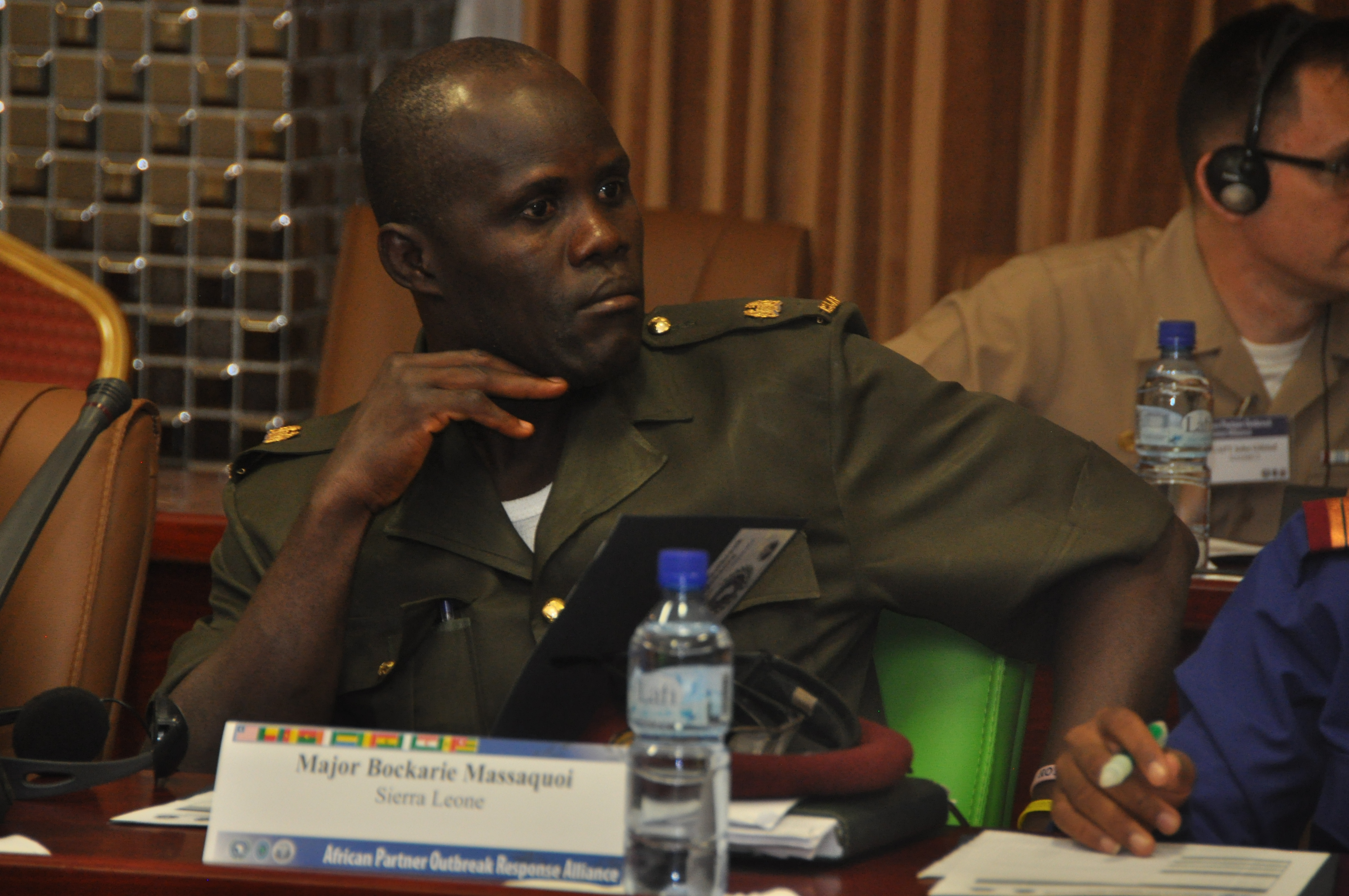 4 photos: APORA Supports Fight Against Infectious Diseases in Africa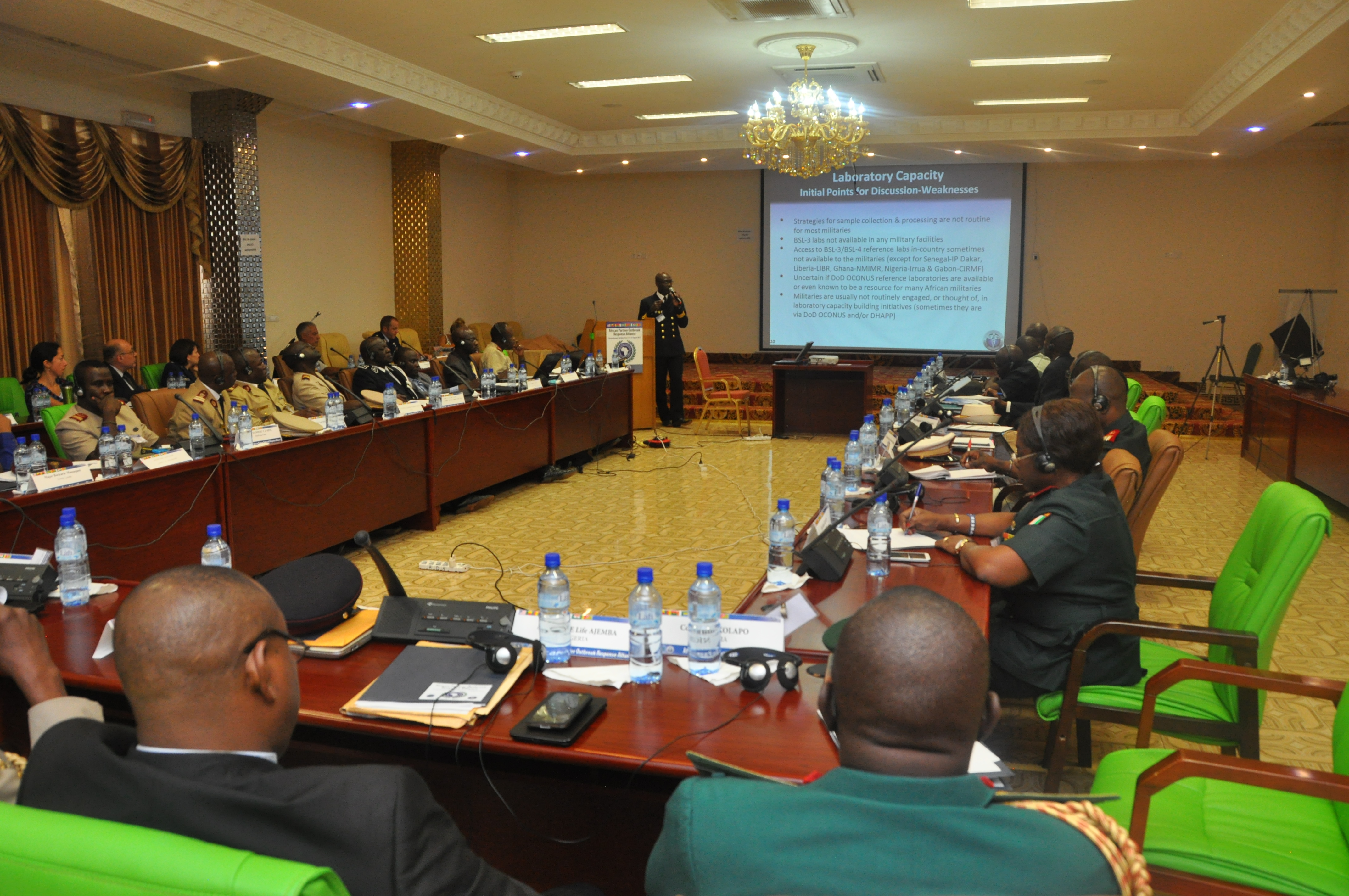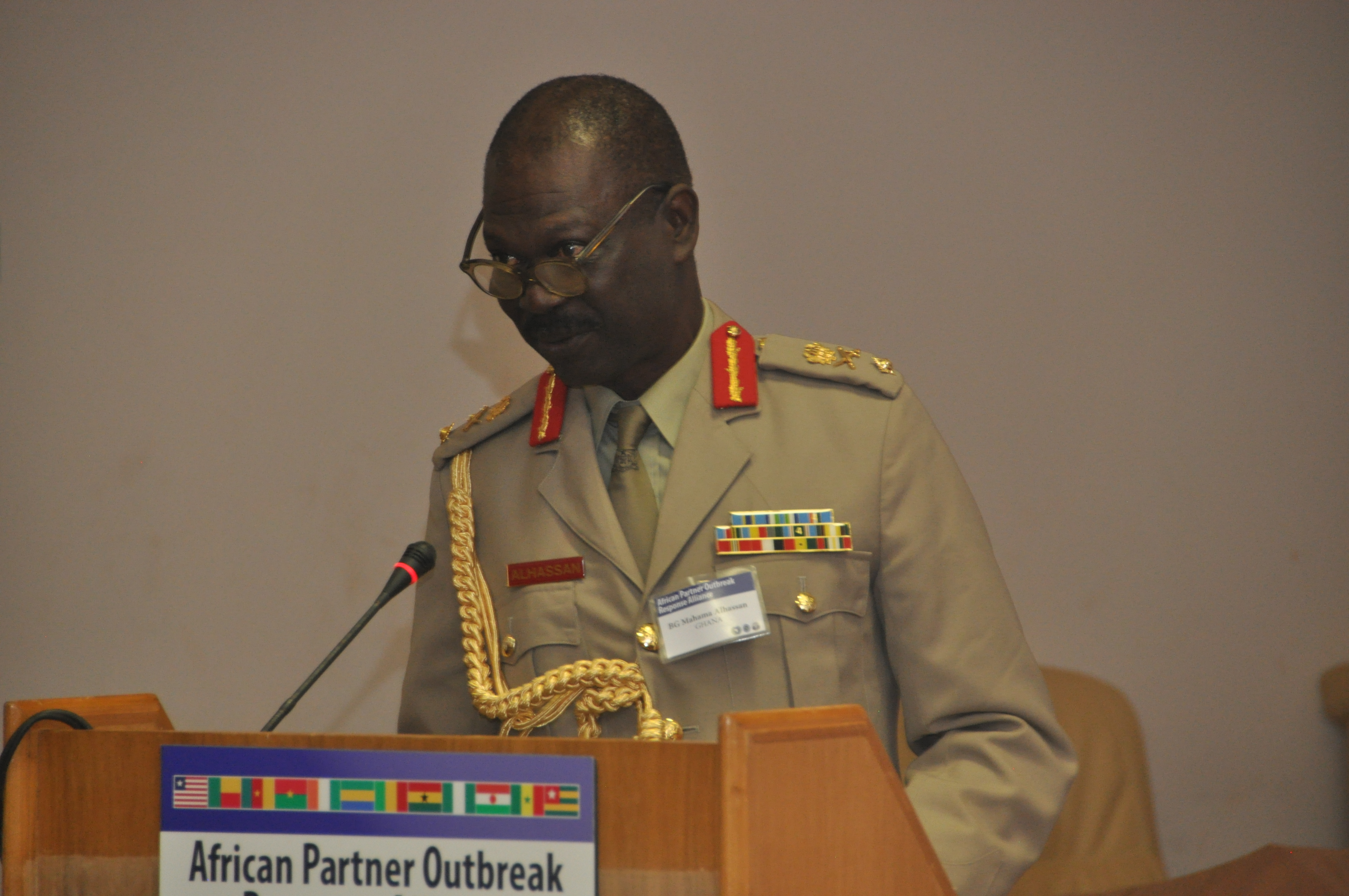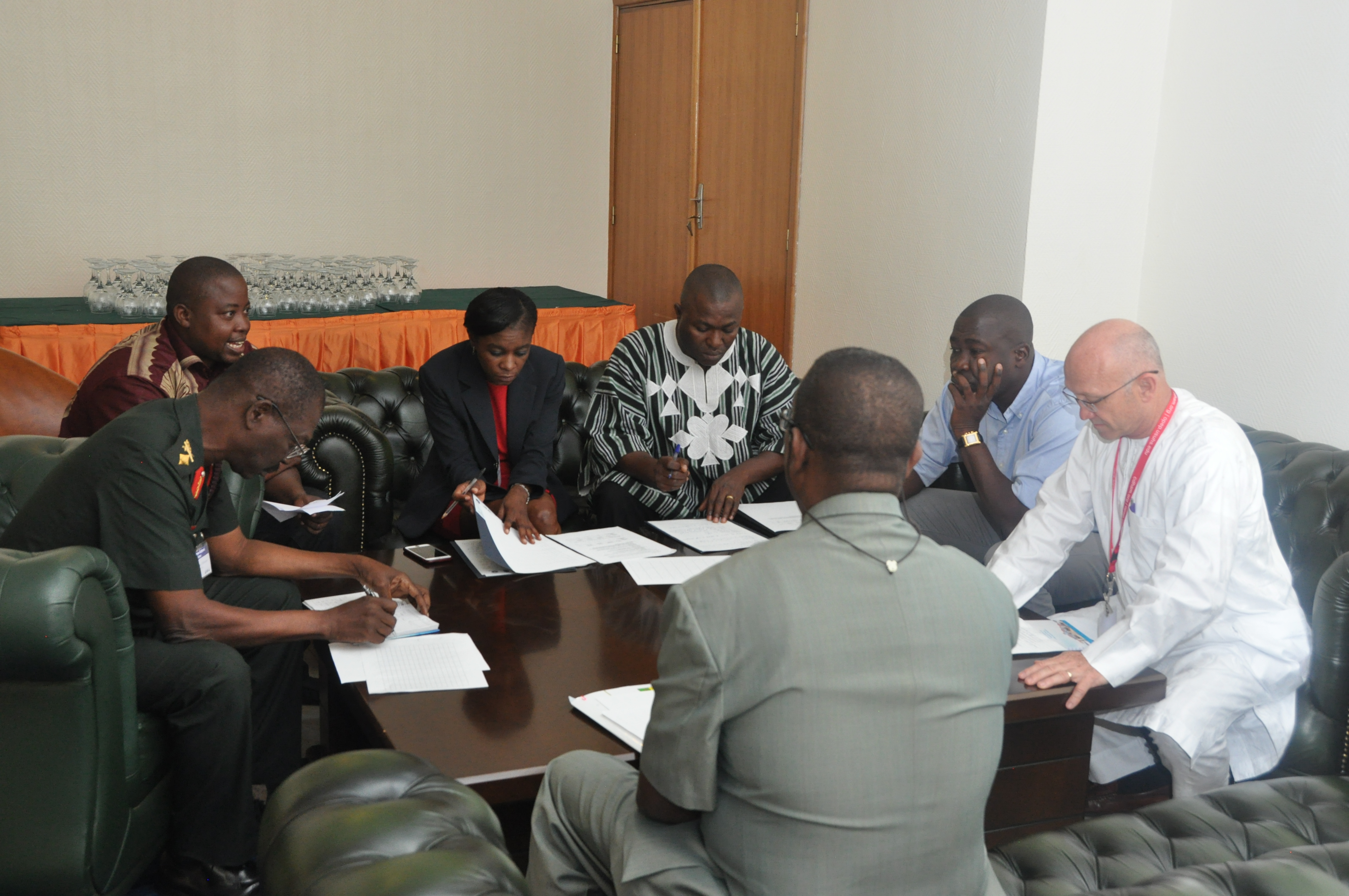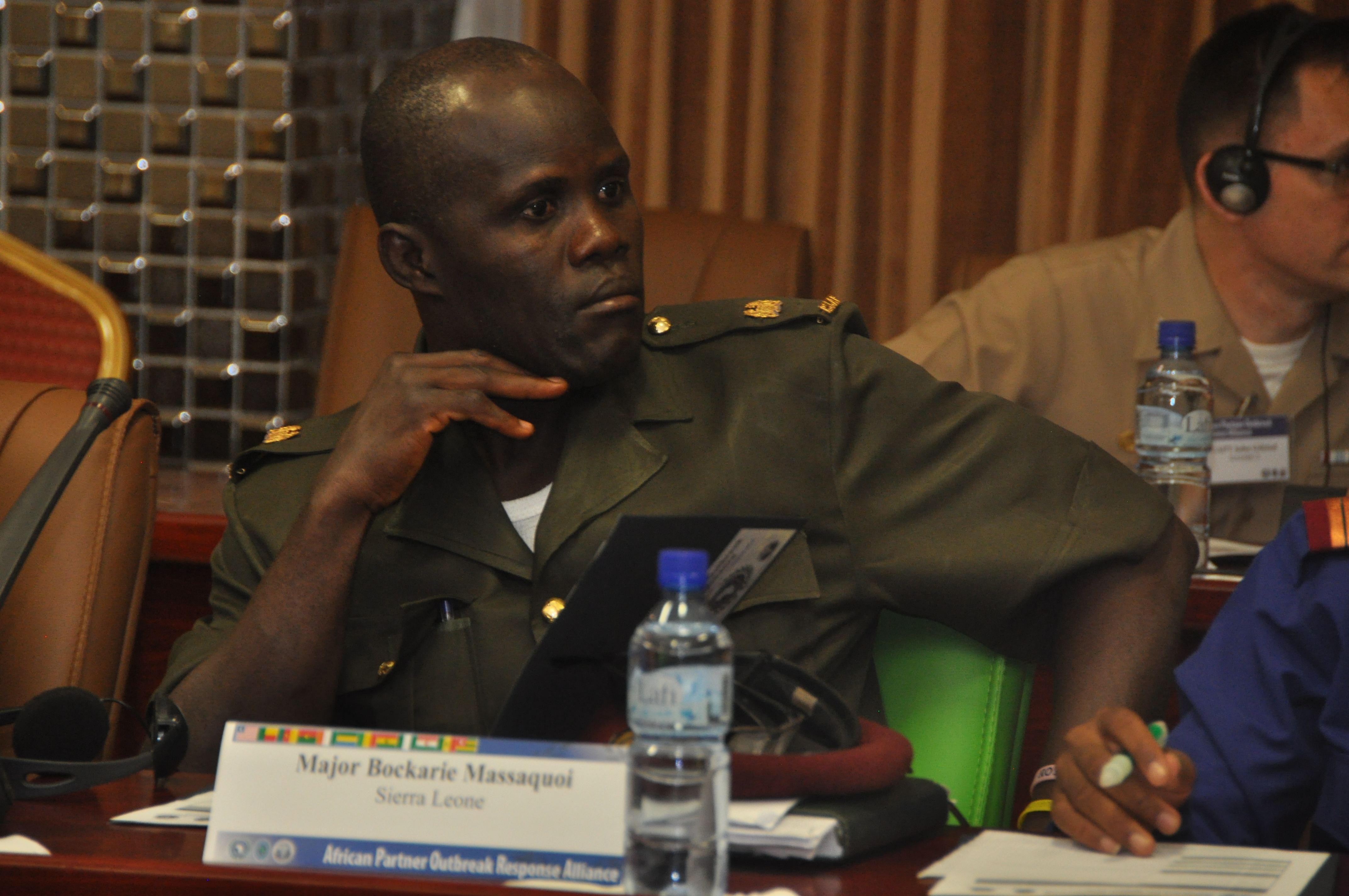 OUGADOUGOU, Burkina Faso – Military medical leaders and experts from 12 West African nations participated in the second African Partner Outbreak Response Alliance, also known as APORA, Aug. 11-13.
Formed in response to the recent Ebola outbreak in West Africa, APORA provides a forum for discussion on the ways for partners to best prepare for a variety of future infectious disease epidemics in the region.
"Disease knows no boundaries," said U.S. Army Col. George Appenzeller, the command surgeon for U.S. Africa Command. "Planning for these epidemics is critical for the safety and stability of our West African partners."
AFRICOM helped to organize, facilitate, and fund the alliance in partnership with the Armed Forces Health Surveillance Center. AFRICOM's support of the alliance is part of a broader effort by the command to build the medical capacity of partner nation militaries in Africa.
Though the Ebola epidemic was a catalyst for the alliance, APORA takes a broader approach to the prevention, detection, and response to infectious diseases.
"In my own opinion, Ebola had a very negative impact on my country," said the deputy chief medical officer for the Armed Forces of Liberia, Capt. Joseph Kowo. "The outbreak was the first of its kind in Liberia so the Ministry of Health was not prepared to combat the disease in the initial stage."
Because of their experience with Ebola, Liberia can share the lessons they learned with other alliance countries, Kowo said.
"Now we stand as an example for West Africa and can be called upon for expertise on outbreaks, not just Ebola," he said. "There are general things you need to do for any type of outbreak and we stand ready to give out our expertise and experiences so that they can adequately respond."
It is that cooperation and information sharing that makes the alliance important, said Ghana Armed Forces Brig. Gen. Mahama Alhassan, APORA's chairman and director of Ghana's Military Heath Service.
"Our goal with APORA is to prepare ourselves so that at any time there is suspicion of an outbreak in any country that all of the countries will be informed and can prepare to attack if needed," he said. "APORA is here to help us develop preparedness for any outbreak, not just Ebola, so that we can come together to help each other, especially if the outbreak is beyond a nation's capacity."
As part of the meetings, alliance members heard presentations from U.S. government entities including the U.S. Agency for International Development and the Cairo-based U.S. Navy Medical Research Unit No. 3, or NAMRU-3.
NAMRU-3 recently completed research studies in Ghana and has studies ongoing in Nigeria" said U.S. Navy Capt. John Gilstad, NAMRU-3 commanding officer.
"This research can help the partner nations develop a greater understanding of diseases so that they can be better prepared if an epidemic occurs," he added.
Outside of meetings, participants strengthened connections between a multinational network of healthcare professionals using everything from phone numbers to setting up social media groups.
"It's become clear that one of the most important parts of this organization is communication," Ghana Armed Forces Cmdr. Edward Nyakro, who presented on communications strategies during the alliance meeting.
AFRICOM's support of the alliance is part of a broader effort by the command to build the medical capacity of partner nation militaries in Africa.
"Infectious disease is one of those, sometimes very scary disasters, that can take over and overwhelm a population quickly," Appenzeller said. "Having a plan that crosses international borders really enhances, not just the health of families and citizens, but the stability of the region as a whole."
(Corrected copy as of 4:30 p.m. Aug. 17, 2015)