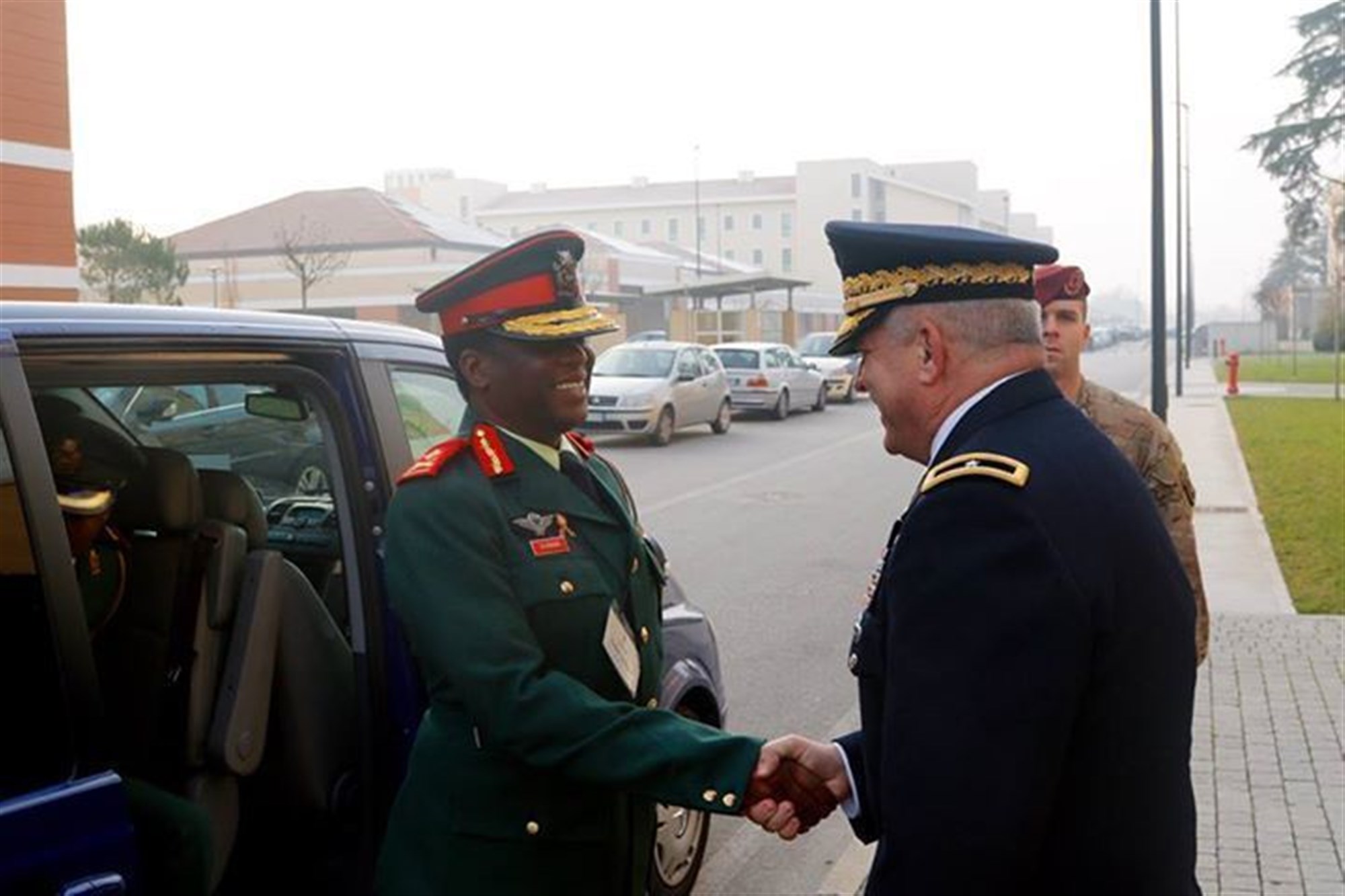 3 photos: Botswana Defence Force, U.S. Army Leaders Meet in Europe (1) of (3)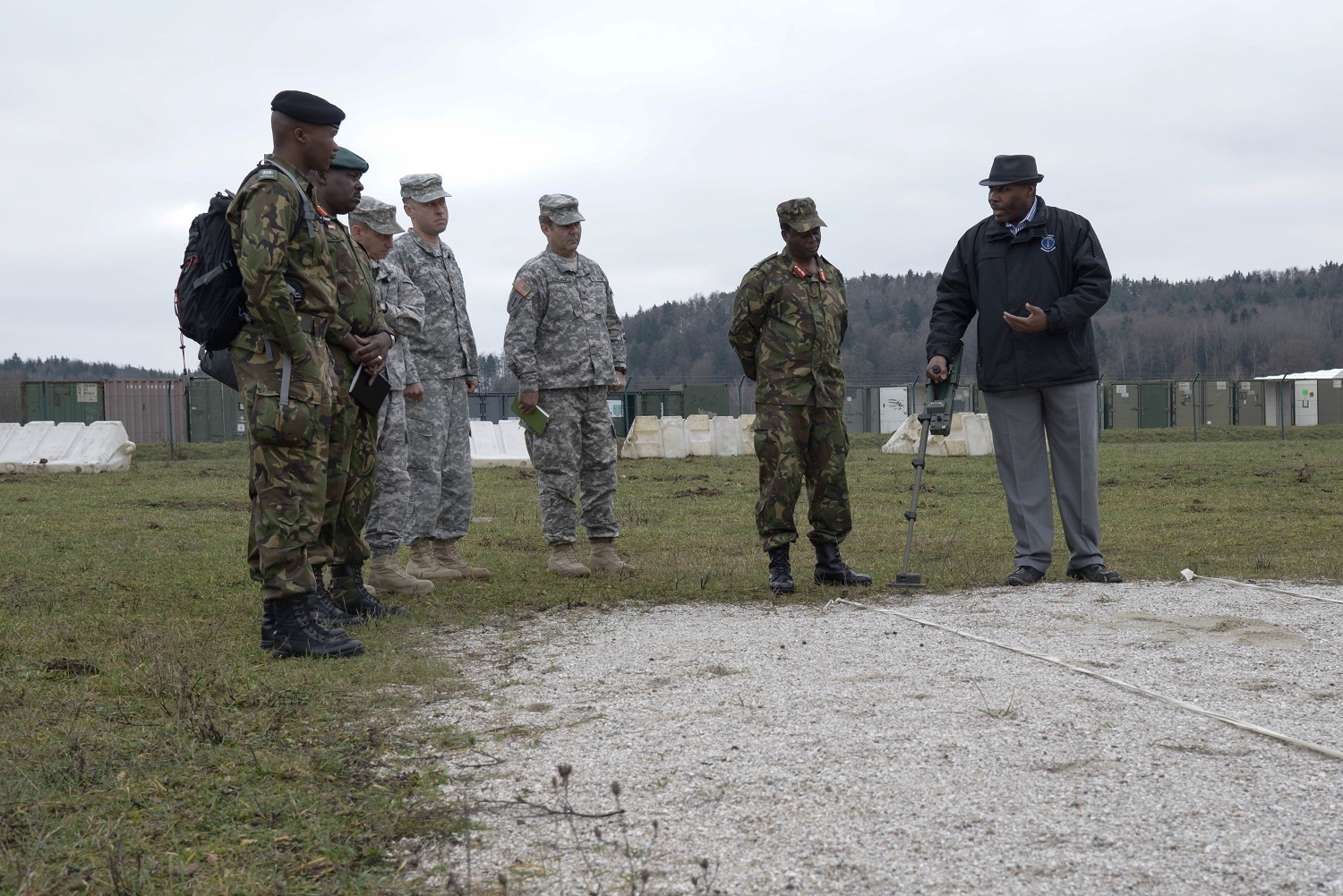 3 photos: Botswana Defence Force, U.S. Army Leaders Meet in Europe (2) of (3)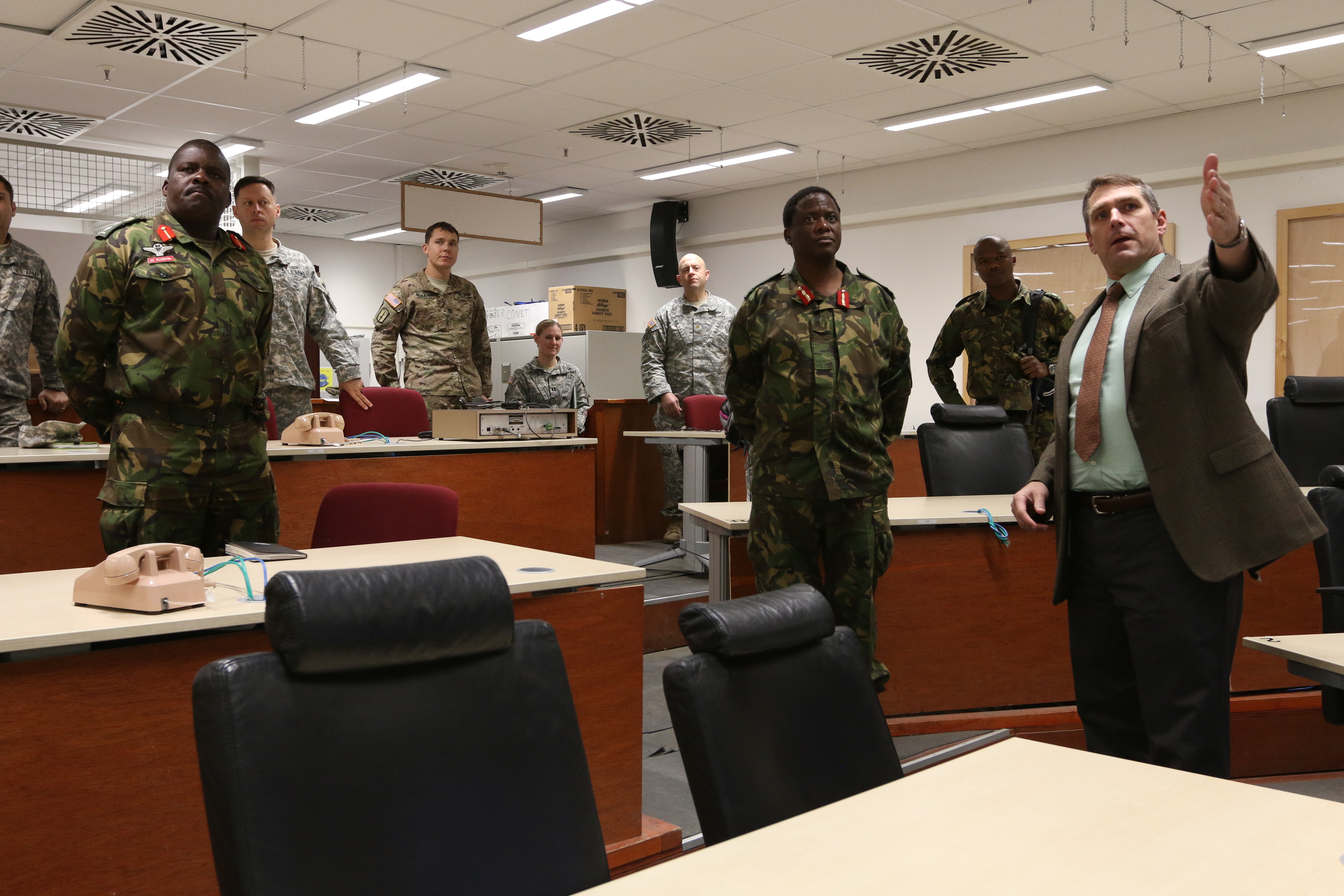 3 photos: Botswana Defence Force, U.S. Army Leaders Meet in Europe (3) of (3)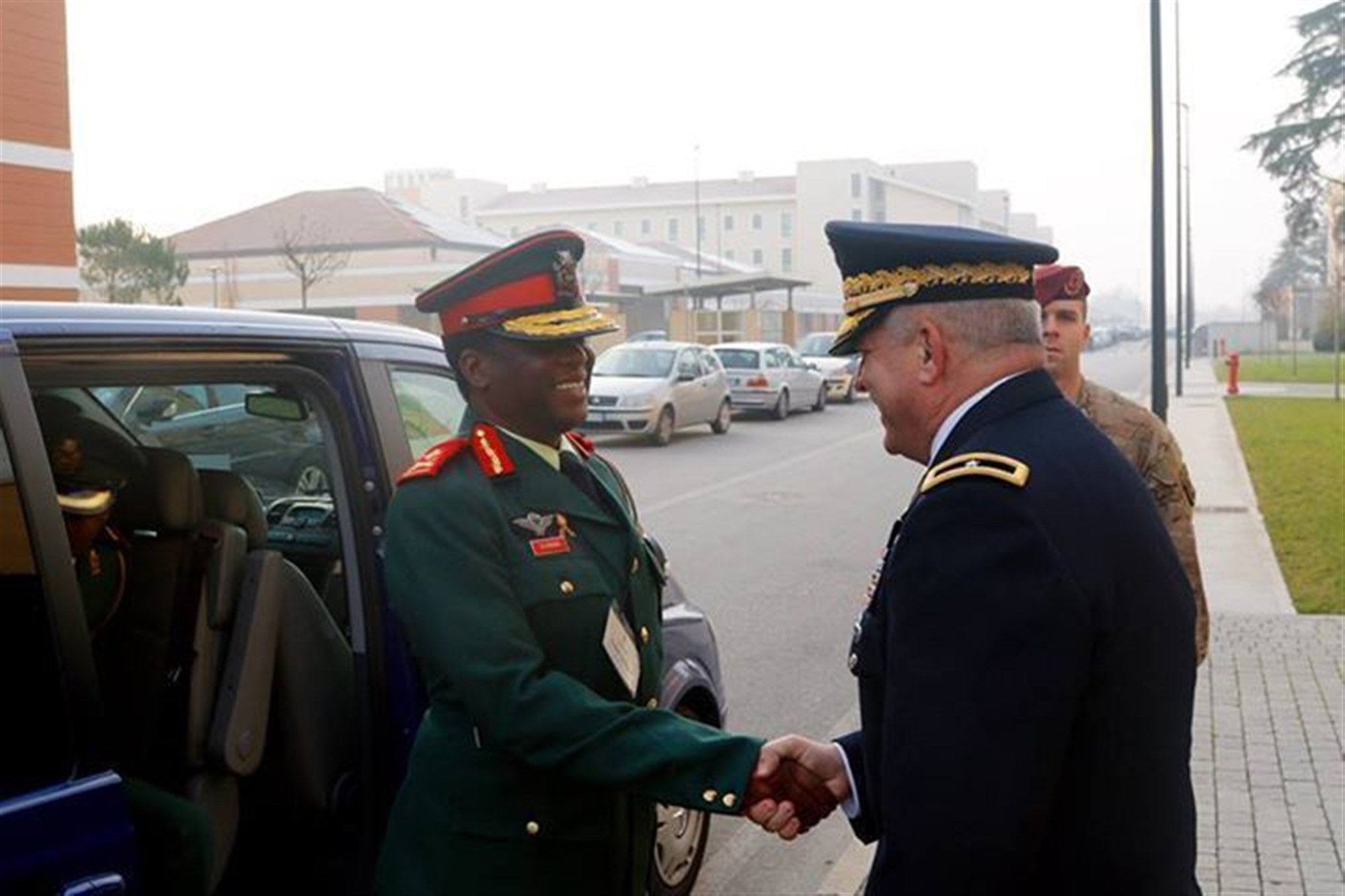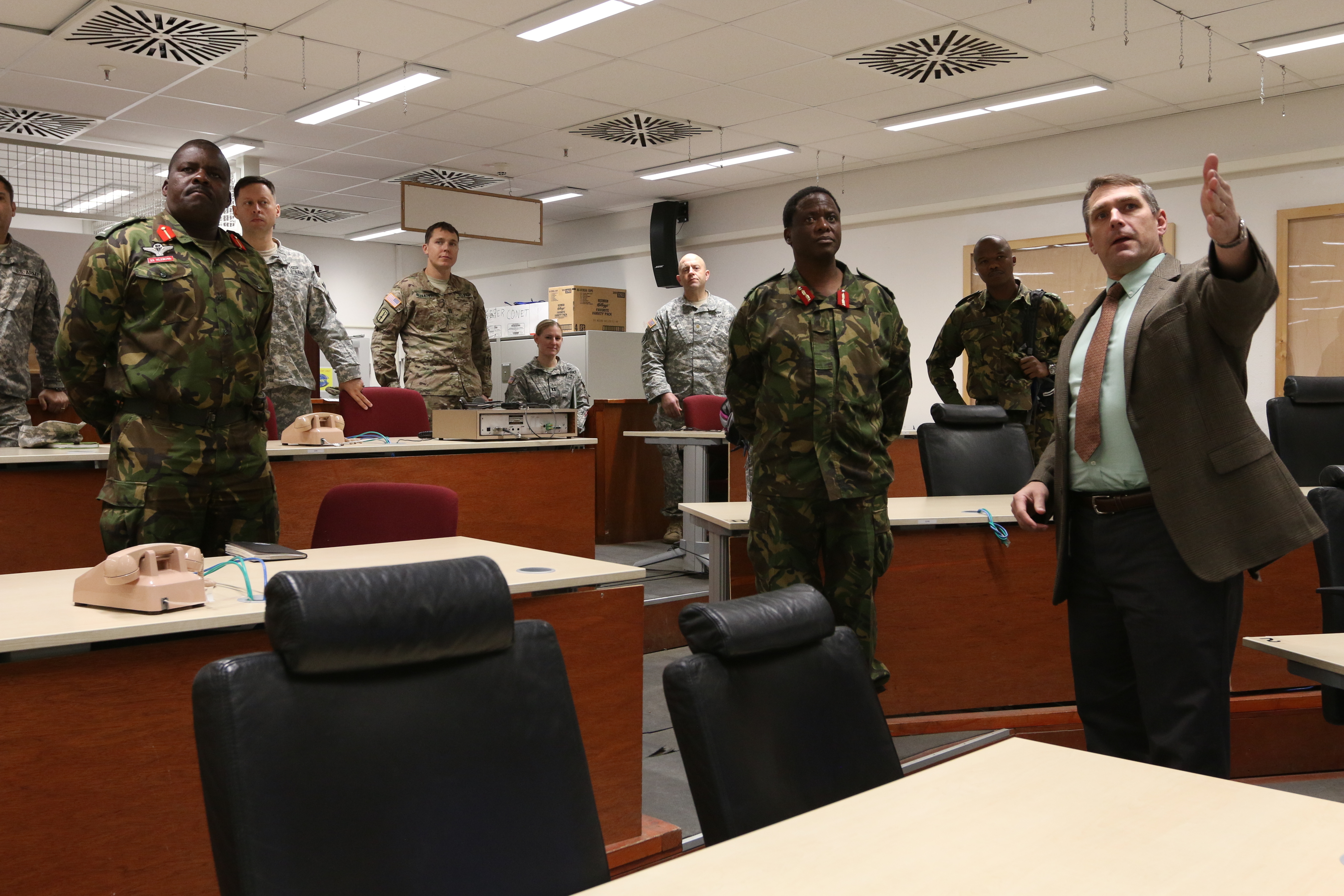 VICENZA, Italy – U.S. Army Africa senior leaders coordinated a command sponsored visit for delegates from the Botswanan Defence Force, here Nov. 30–Dec. 5.

The BDF and elements within U.S. Army Africa, U.S. Africa Command and U.S. European Command to discuss challenges and opportunities to assist the BDF in their continued professionalization and development of their military capabilities.

Brig. Gen. Kenneth H. Moore, USARAF deputy commander and host of the visit, took Botswana Land Forces commander, Maj. Gen. Molefi Seikano, and his party on a tour of USARAF facilities.

Along the tour, USARAF staff provided the Botswana delegates with multiple briefings to discuss BDF and USARAF capabilities and how those capabilities could be synchronized.

Topics discussed included a recent USARAF engineer mission to assist the BDF with refinement of their training center, current and emerging threats to regional stability, and USARAF programmed exercises, such as the Accord series and the Regional Africa Leaders Seminar.

During the visit, Moore accompanied Seikano to the 10th anniversary of the Center of Excellence for Stability Police Units, held at General A. Chinotto Barracks, here, Dec. 1. The CoESPU is an international organization that works closely with USARAF while training military and civilian police forces for pre- and post conflict resolution as well as United Nations peacekeeping missions.

The ceremony offered Seikano an opportunity to meet other African partner nation delegates taking part in programs offered here.

After three days of touring USARAF headquarters, Seikano traveled to Germany to visit the 7th Army Joint Multinational Training Command and Joint Multinational Readiness Center.

Headquartered in Grafenwoehr, Germany, JMTC is the Army's largest overseas training command. The command offers dynamic training, which prepares forces to execute unified land operations and contingencies in support of combatant commands, NATO, and other national requirements.

Located in Hohenfels, Germany, JMRC is the only Army Combat Training Center outside the U.S. The center provides opposing forces to train participants in expeditionary warfighting tactics.

During the Seikano's visit to both JMTC and JMRC, he received briefings and tours pertaining to the development and usage of training centers, the observer trainer program and mentorship methodology, the value of a dedicated opposing force and the Noncommissioned Officer Academy.

Command sponsored visits bring together senior land force commanders from nations around the world to discuss ways to increase interoperability and mutual security concerns.

"These visits help build partnerships over time and across echelons, the key concept behind USARAF's African Horizons strategy," said Moore.