4 photos: Strategic Lift - Gabon
4 photos: Strategifc Lift Gabon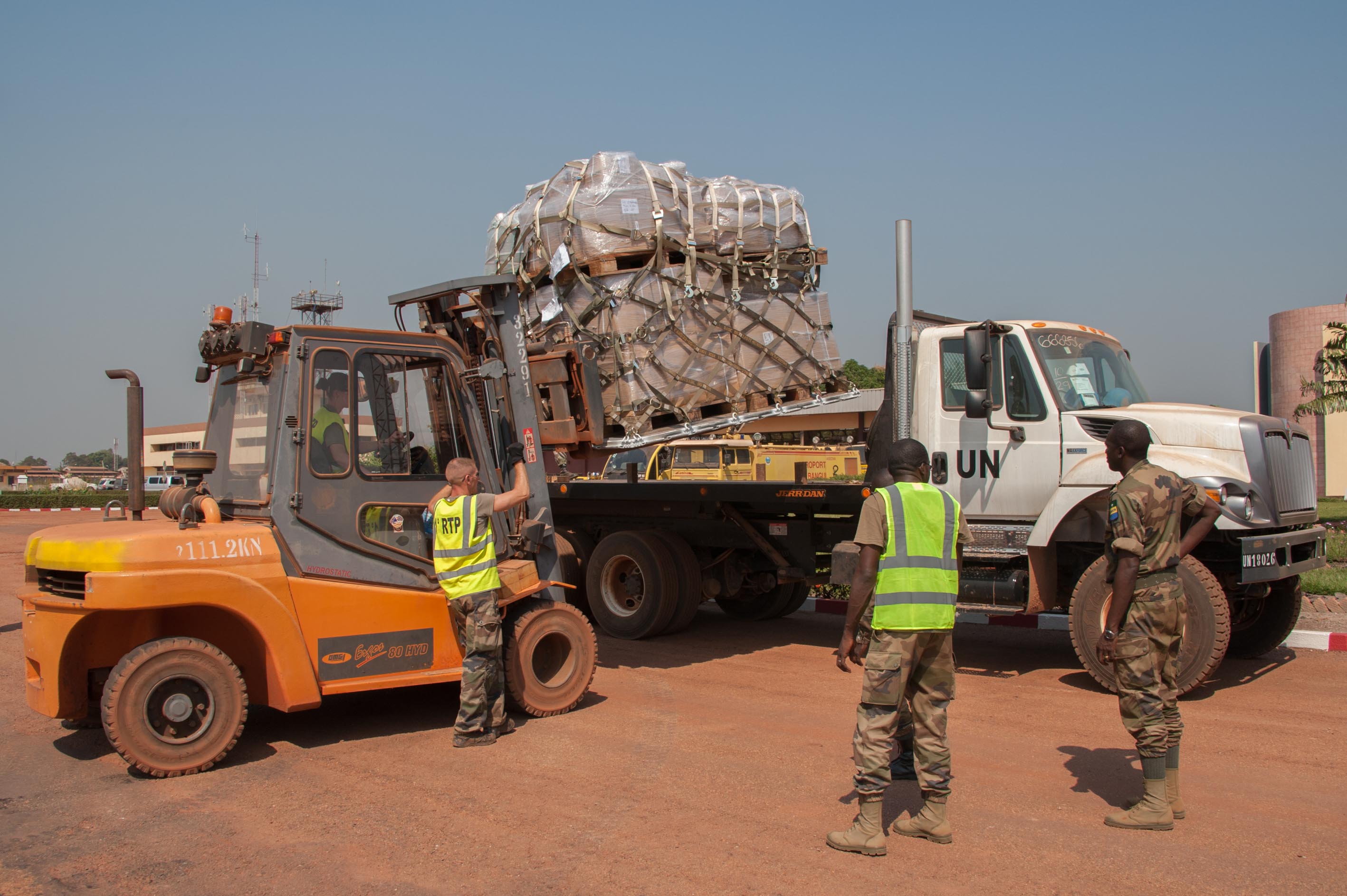 4 photos: Strategic Lift Gabon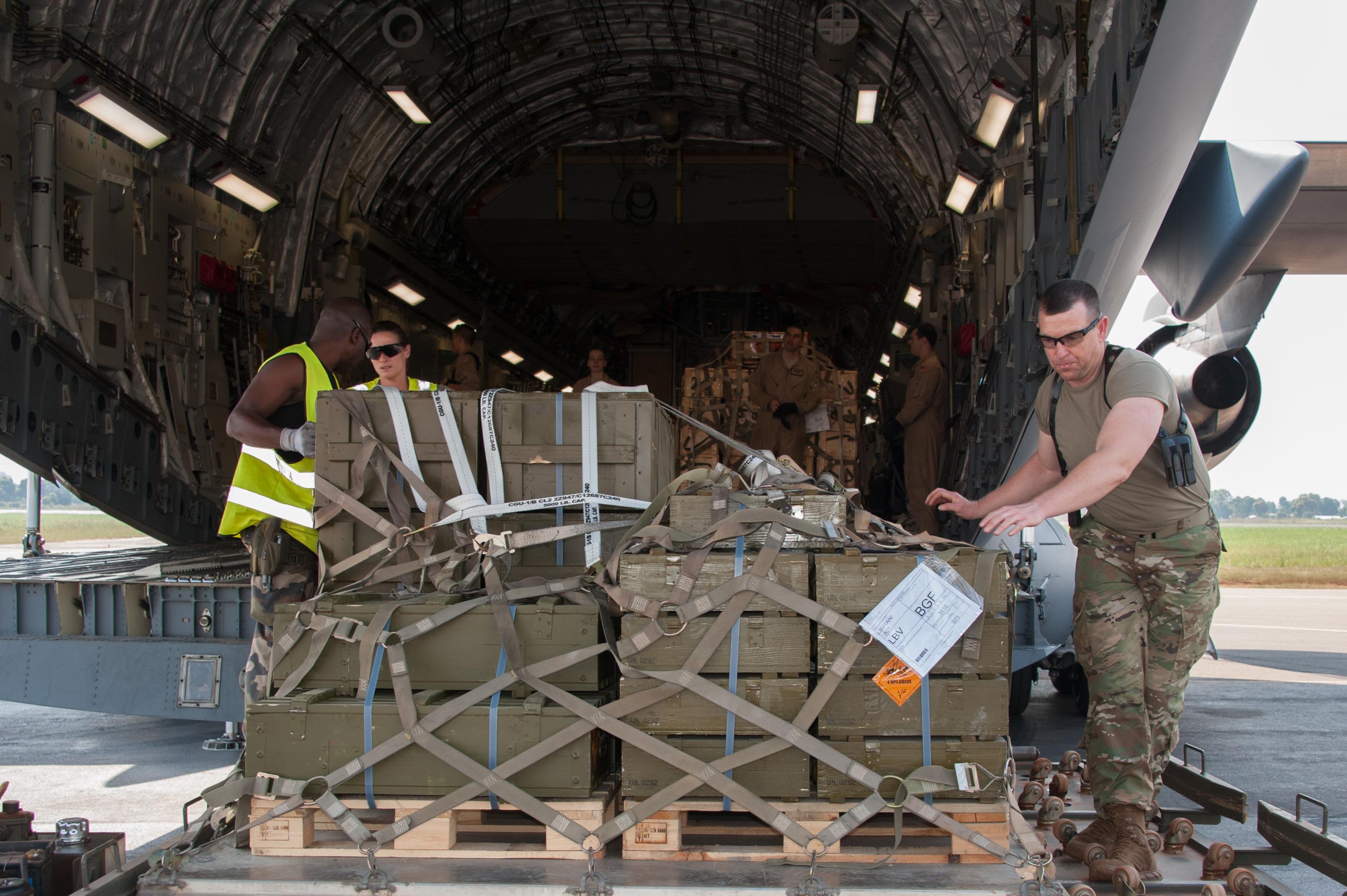 4 photos: Strategic Lift Gabon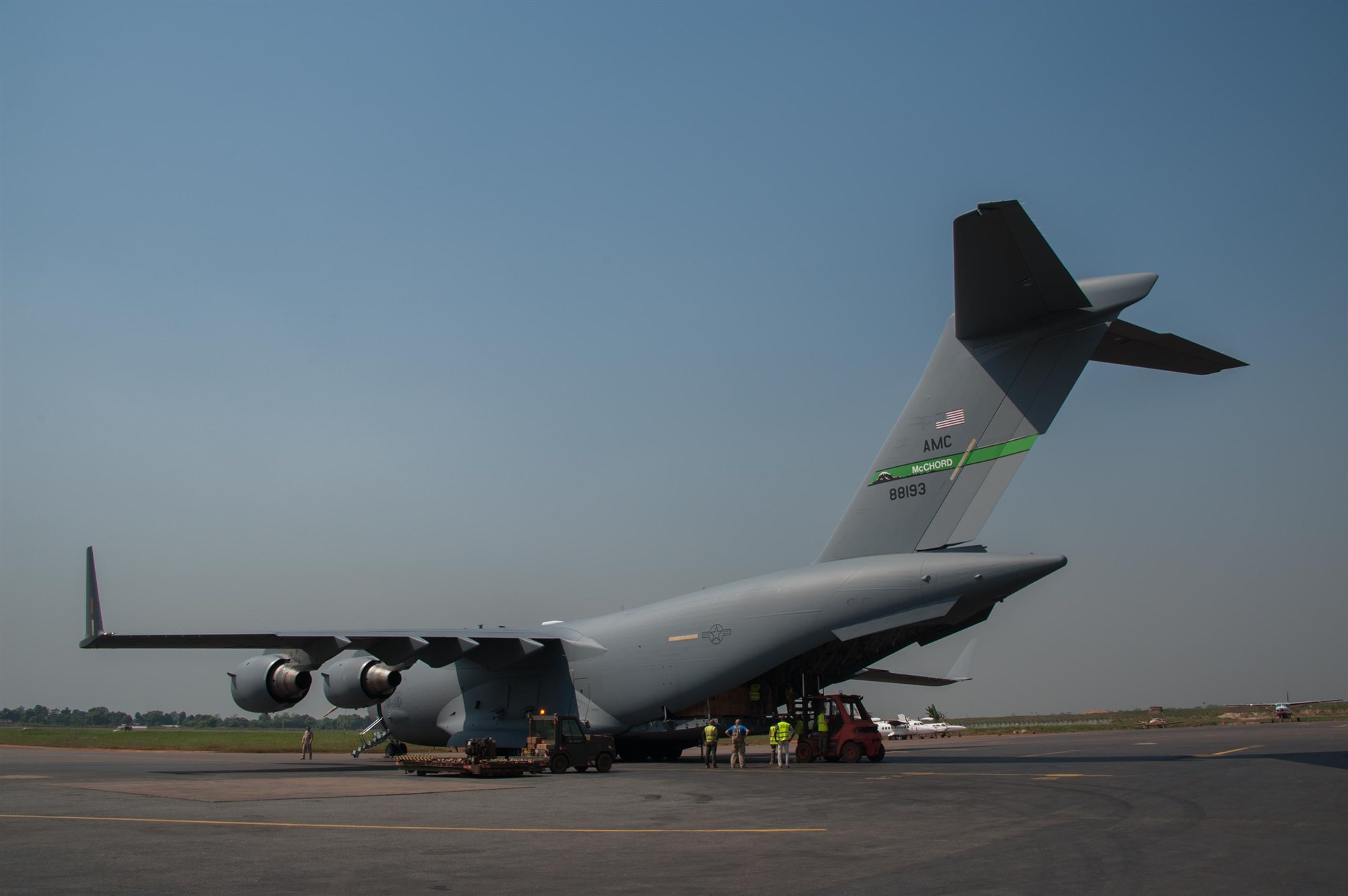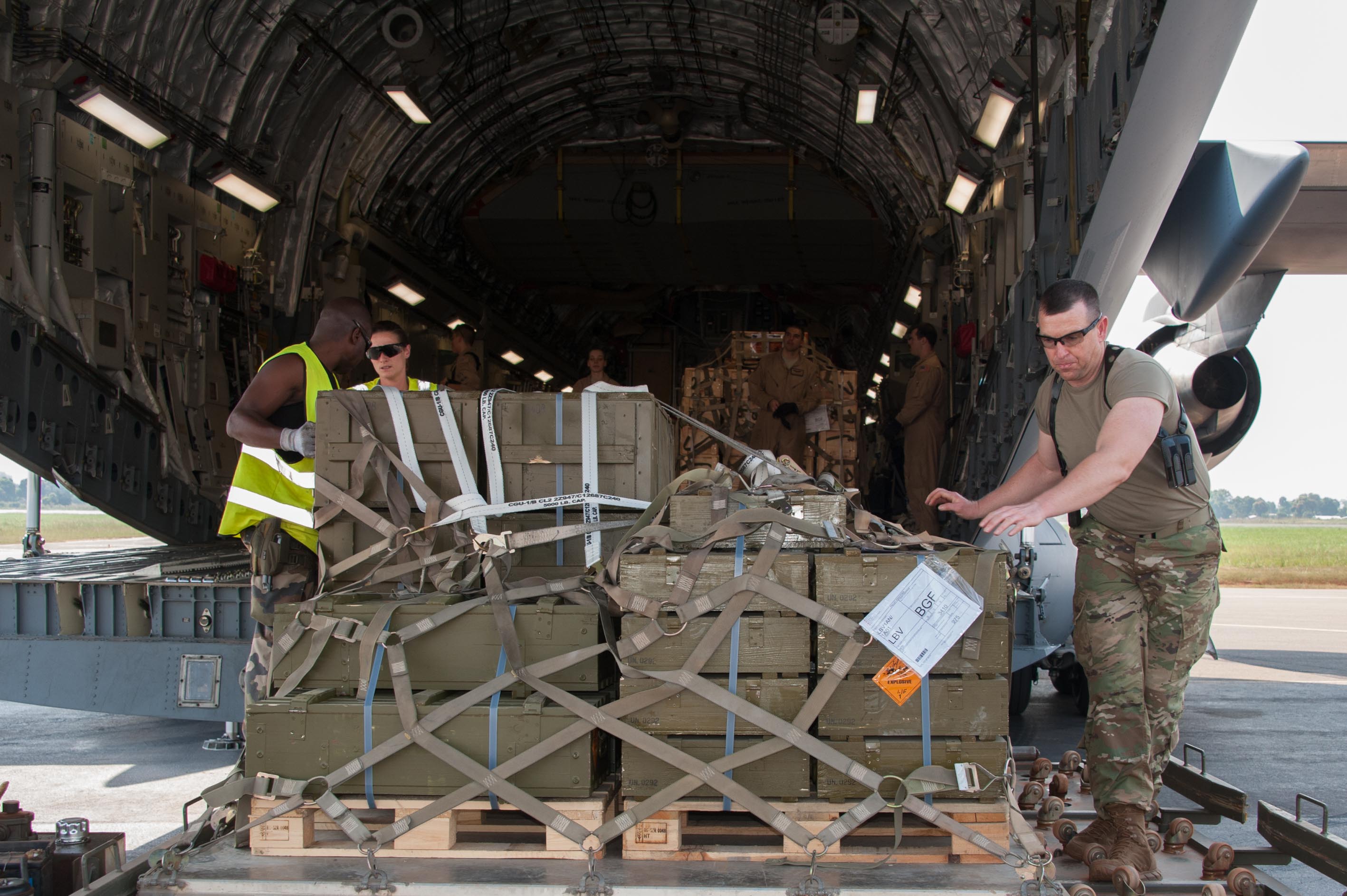 LIBREVILLE, Gabon - Military personnel from U.S. Army Africa recently visited Gabon in preparation of a major strategic lift operation to deliver essential equipment to one of America's key partners in the region.
America's contribution to stability efforts in the Central African Republic began in 2014 and has included enabling logistics for troop contributing countries like Gabon.
"What started off as a simple inquiry from one country team on finding a solution to Gabon's logistics capability gap, quickly became a test of how effective our joint and interagency interoperability efforts at the U.S. and partner nation levels could address a key capacity building issue for MINUSCA," said U.S. Army Lt. Col. Paloma Beausoleil, U.S. Army Africa liaison officer in Paris.
Gabon currently supports the United Nations Multidimensional Integrated Stabilization Mission in the Central African Republic, or MINUSCA, with a partially-equipped Gabonese Rapid Reaction Battalion. However, the strategic lift was required in order to completely outfit the battalion and fulfill an important UN mandate prior to the planned December 2016 presidential elections.
The mandate stems from the April 2014 UN Security Council Resolution 2149 which established MINUSCA and gave it the mission to protect civilians and provide support to the transition process in the Central African Republic.
Within a month of when the U.S. defense attaché in Gabon received the official request for assistance from the government of Gabon, the U.S. team was able to quickly establish the needed dialogue between stakeholders by pulling in all of the right partners and agencies.
"The great relationship we have fostered among the U.S., Gabon and our French partners have helped close the circle, allowing all involved to rely on French airlift expertise on the ground in Libreville and Bangui to facilitate this massive airlift," said Beausoleil.
Both the U.S. and France provided military manpower in Libreville, Gabon, and the Central African Republic's capital, Bangui, to help with the loading/unloading and transport of equipment. The result was the timely deployment of more than 450,000 pounds of vital equipment and vehicles for the Gabonese military.
This joint operation helps to build capability and capacity for African partners.
"When troop contributing countries like Gabon deploy critical military capabilities to the Central African Republic, that's good for stability," said U.S. Army Africa load planner Sgt. First Class Iquinette Candler. "But there are a lot of steps to the process. To generate strategic airlift, we're transferring load data from French to English, metric to standard, and we rely on France's long-time relationship with Gabon to make sure the information is accurate and current."
"Our air mobility liaison officer, U.S. Air Force Lt. Col. Michael Sheldon, has been indispensable," said Candler. "He knows every aspect of the process, from getting the Air Transportability Test Loading Agency certificates to coordinating the C-17 schedule and ground support with U.S. Transportation Command."
"Gabon is our partner in this effort – the true effort being peacekeeping in the Central African Republic," said Air Force Lt. Col. Theodore Conklin, U.S. ddefense attaché at the U.S. Embassy Libreville. "This has been an awesome effort by so many organizations coming together to make this a possibility."