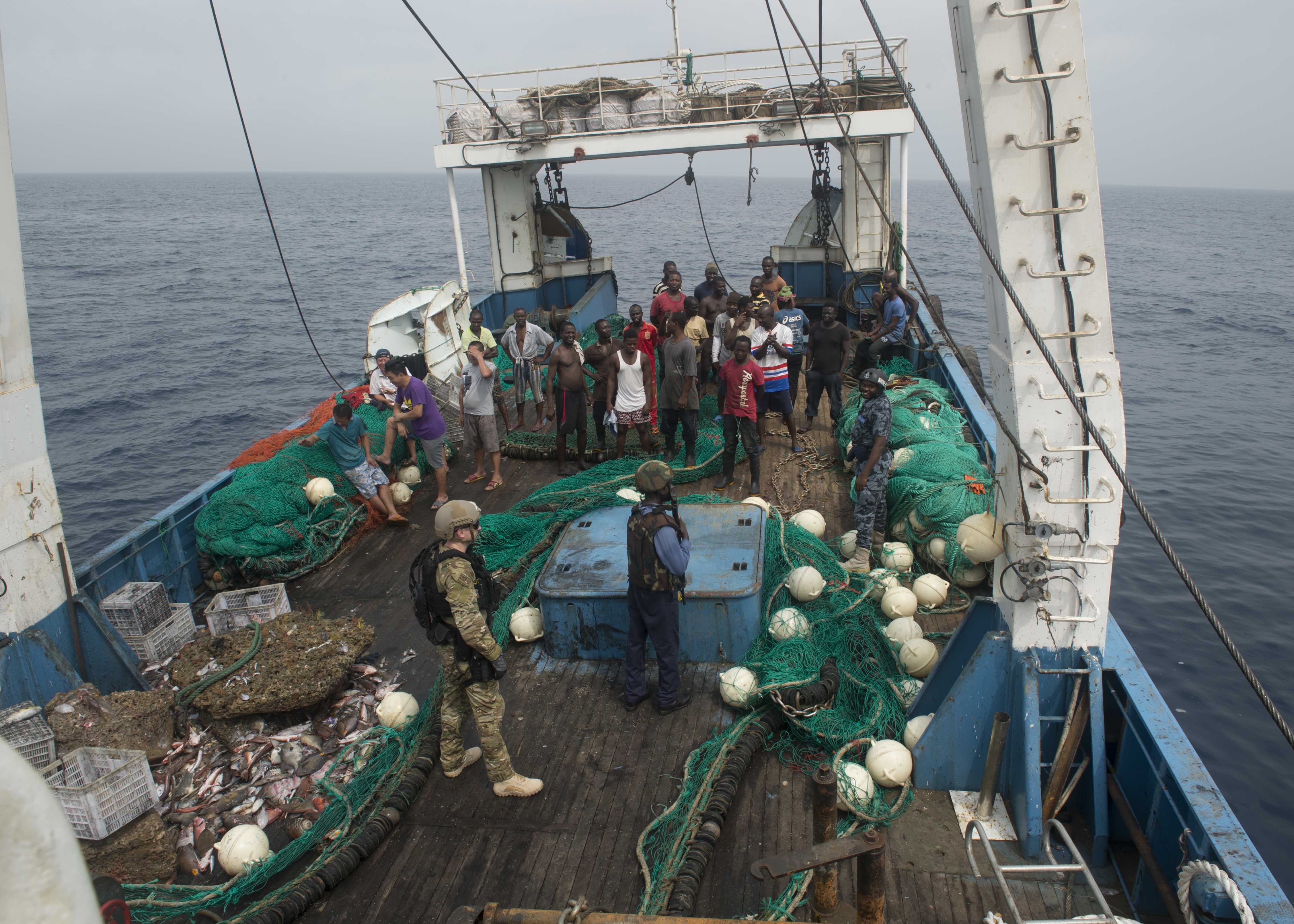 2 photos: African Maritime Law Enforcement Partnership Underway (1) of (2)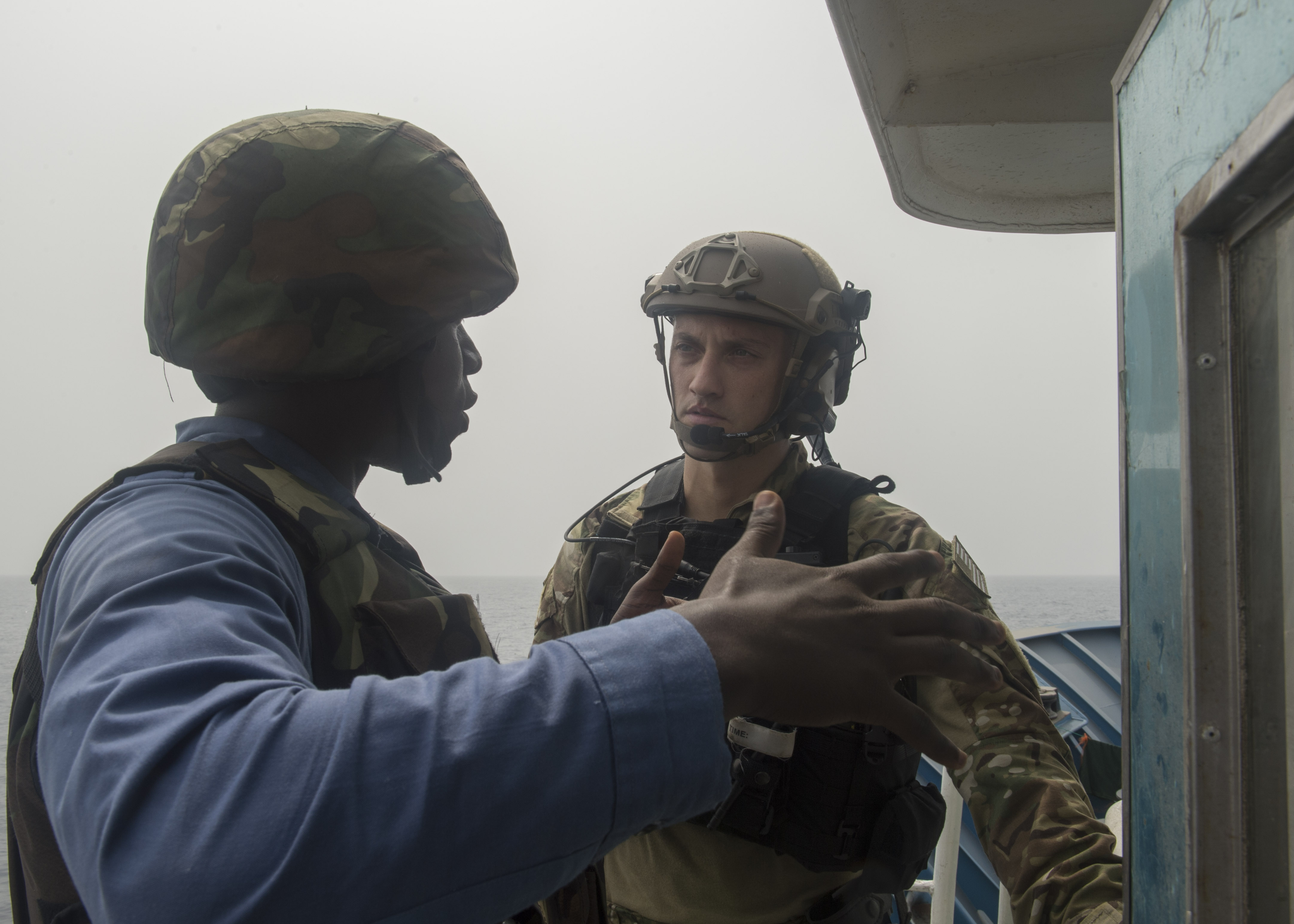 2 photos: African Maritime Law Enforcement Partnership Underway (2) of (2)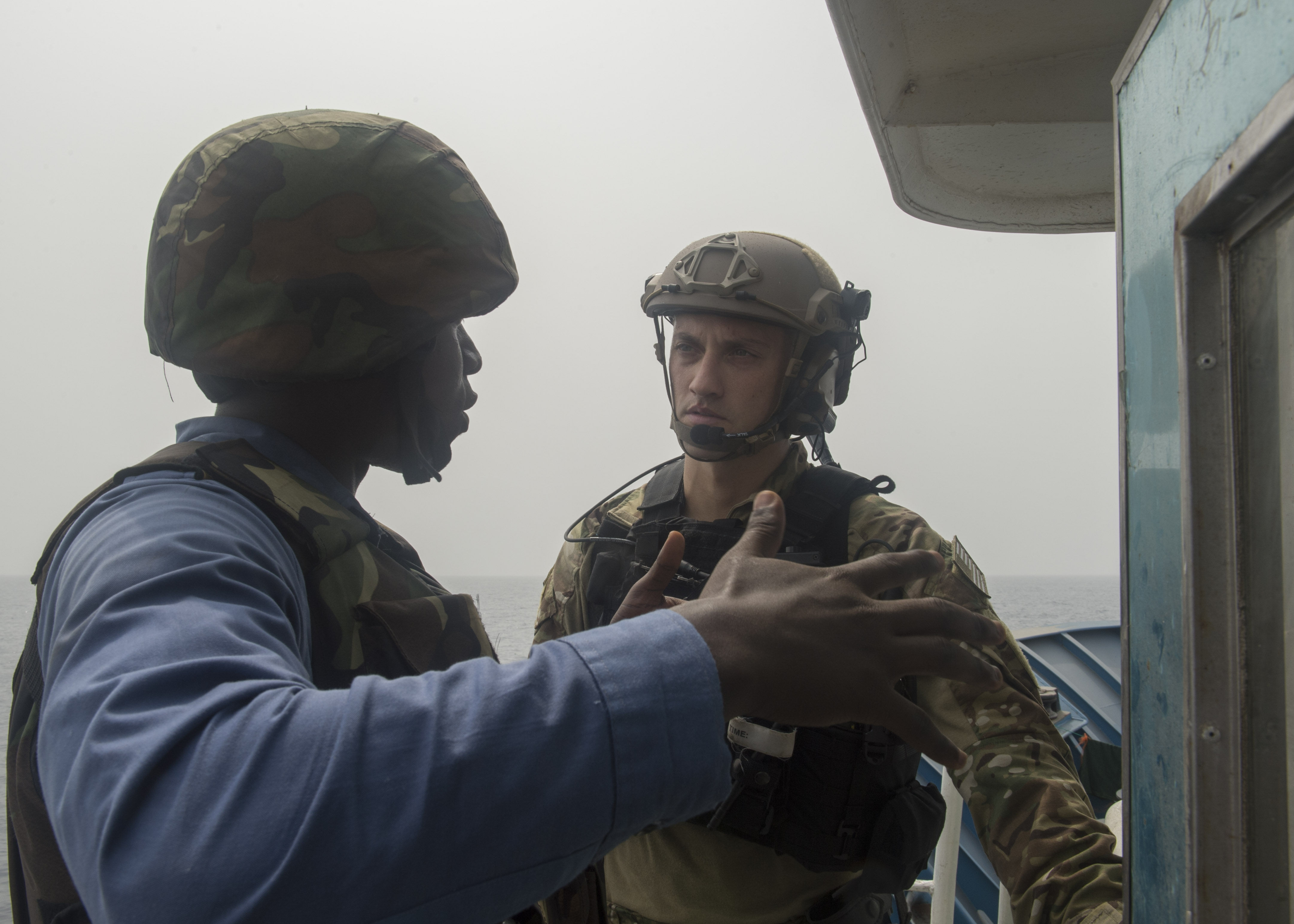 ATLANTIC OCEAN – Members of the Ghanaian Navy, U.S. Navy, and U.S. Coast Guard are conducting a combined maritime law enforcement operation, as part of African Maritime Law Enforcement Partnership (AMLEP), Feb. 4, 2016.
Operations are being conducted from the Military Sealift Command expeditionary fast transport vessel USNS Spearhead (T-EPF 1), in coordination with the Ghanaian maritime operations center. Vessel queries and boardings have commenced and the operation's objectives are to detect and enforce maritime law against illegal activity while also increasing proficiencies of the two maritime forces to work together.
Quotes:
"We are glad to begin our mission here along side the Combined Ghanaian boarding team. Our first boarding proved successful and we are looking forward to the continued collaboration with our partner nations to enforce maritime law, provide deterrence, and support our Ghanaian partners."
- Lt. Cmdr. Michael Ross. United States Coast Guard Detachment Liaison Officer
"Combined maritime law enforcement operations demonstrate the full spectrum of maritime security. Our embarked U.S. Coast Guard Tactical Law Enforcement Detachment personnel are working alongside and supporting the Combined Ghanaian boarding team to patrol and enforce maritime law in their surrounding territorial waters and exclusive economic zone."
- Cmdr. Tim Ferracci, Africa Partnership Station mission commander
Quick Facts:
AMLEP is being conducted within the framework of Ghana's maritime laws in its territorial waters and economic exclusion zone.
AMLEP is companion to and nested within the international collaborative capacity-building initiative Africa Partnership Station. APS, like AMLEP, seeks to build maritime security capacity in order to increase maritime safety and security.
AMLEP has a specific law enforcement objective, but the end goals align with the APS charter to enable African maritime forces to effectively patrol their waters and combat illicit maritime activity.
USNS Spearhead deployed from Norfolk, Va. Dec. 30, 2015 and is on a scheduled deployment to the U.S. 6th Fleet area of operations to support APS and conduct AMLEP operations.
U.S. 6th Fleet, headquartered in Naples, Italy, conducts the full spectrum of joint and naval operations, often in concert with allied, joint, and interagency partners, in order to advance U.S. national interests and security and stability in Europe and Africa.