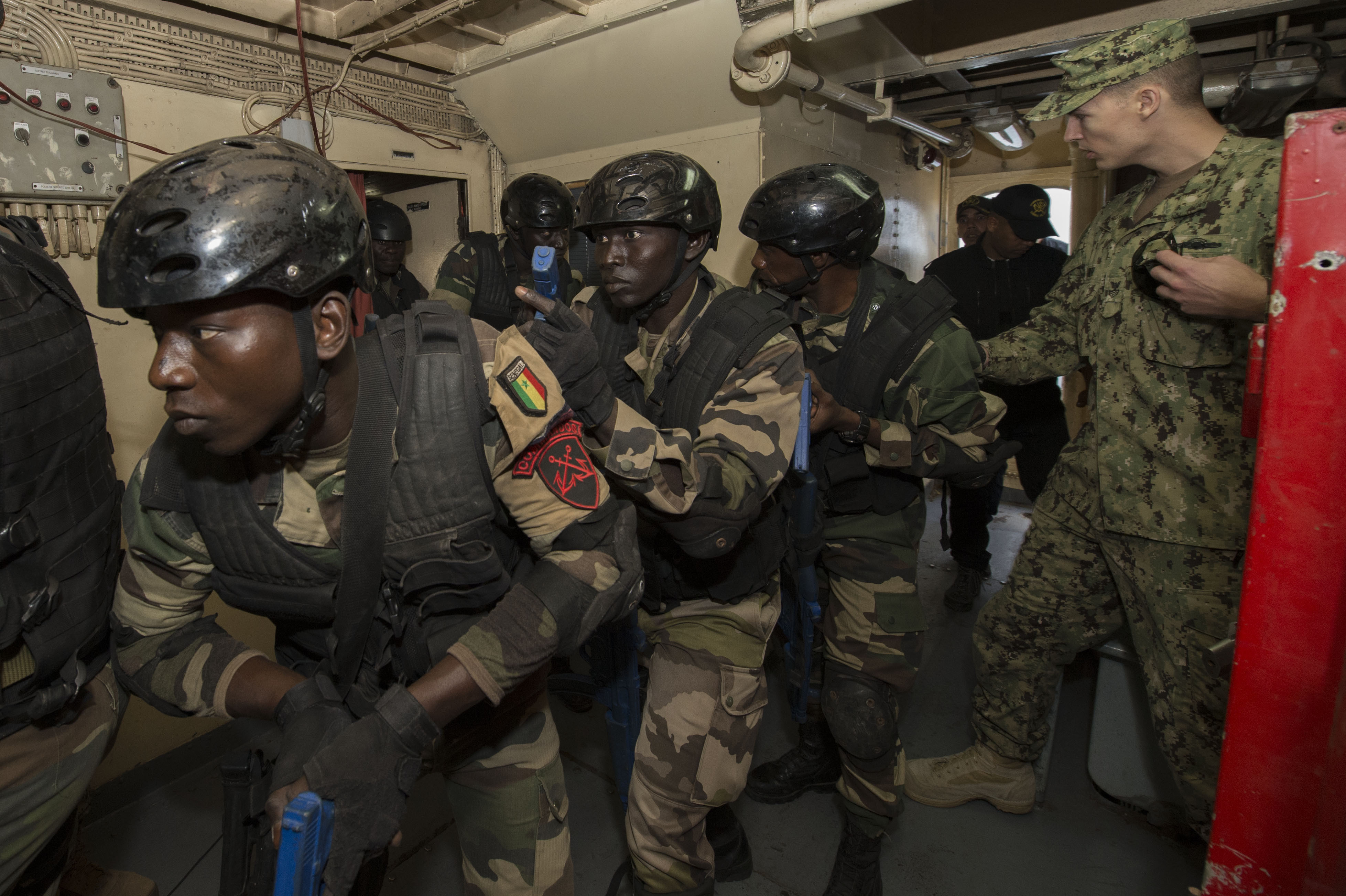 3 photos: Exercise Obangame/Saharan Express 2016 Commences (1) of (3)
3 photos: Exercise Obangame/Saharan Express 2016 Commences (2) of (3)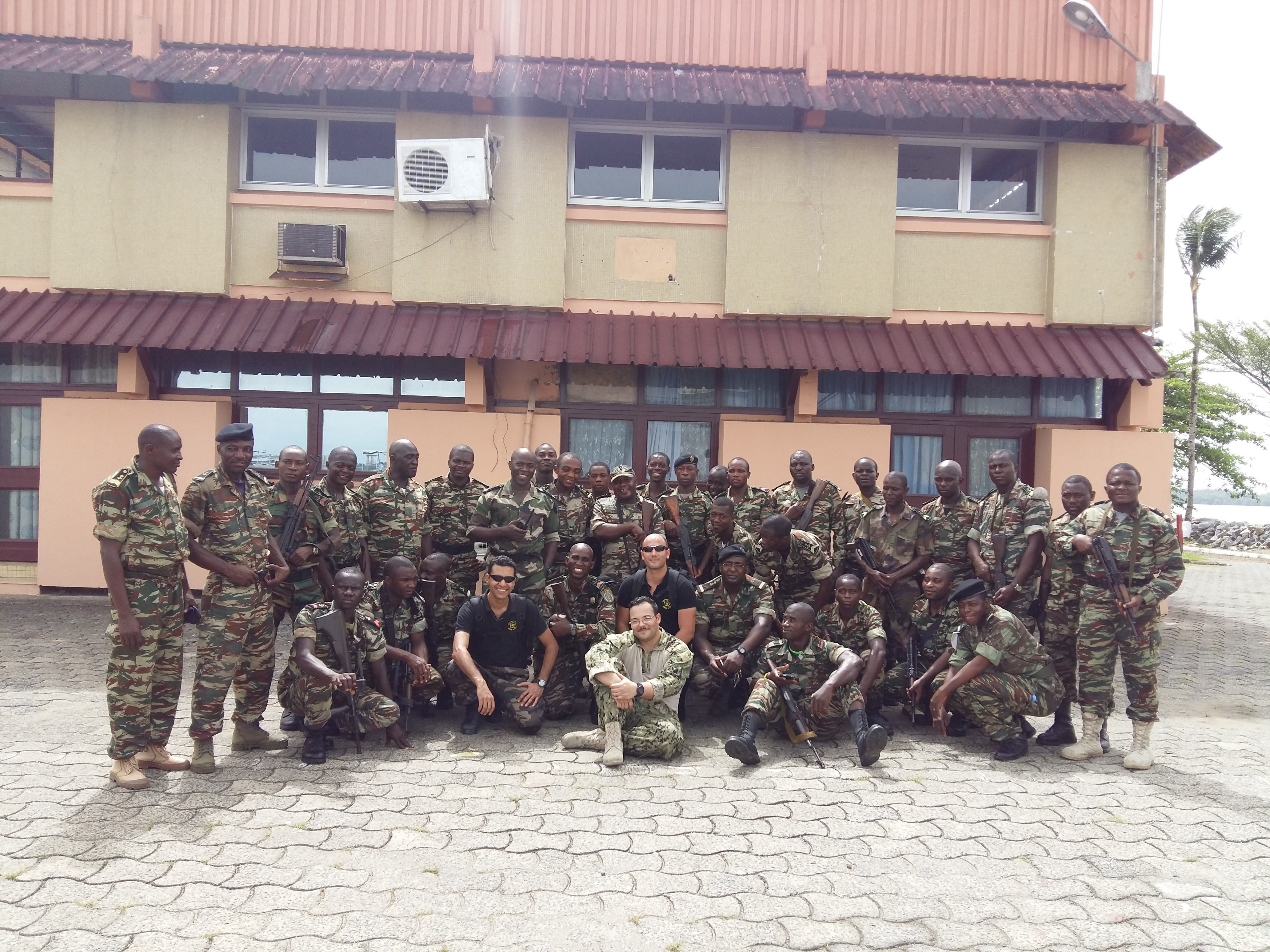 3 photos: Exercise Obangame/Saharan Express 2016 Commences (3) of (3)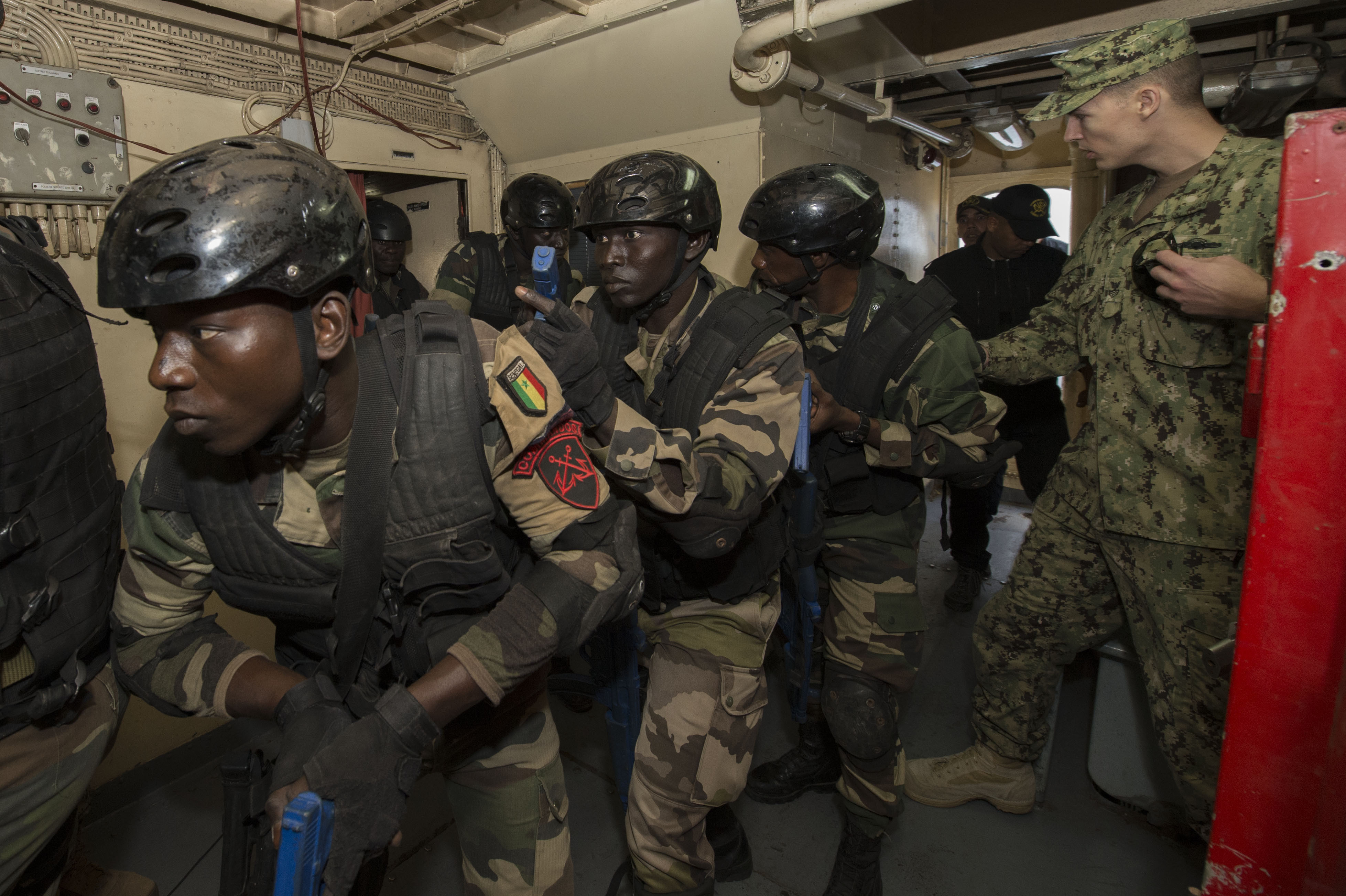 DAKAR, Senegal – Maritime forces from Gulf of Guinea nations, Europe, South America, the United States and several regional and international organizations began the multinational maritime exercise, Exercise Obangame/Saharan Express 2016, March 17.
Exercise Obangame/Saharan Express provides African, European, South American and U.S. partner maritime forces the opportunity to work together, share information and refine tactics, techniques and procedures in order to assist Gulf of Guinea maritime nations with building capacity to monitor and enforce their territorial waters and exclusive economic zones.
Quotes:
"We are seeing success in the increasing quality of maritime security in the gulf of guinea. The International Maritime Bureau has decreased threat levels off the coast of some zones. The hard work we have all contributed over the years is apparent in the adjusted levels of illicit maritime activity."
– Vice Adm. James G. Foggo, III, commander, U.S. 6th Fleet
Sponsored by U.S. Africa Command (AFRICOM), Obangame/Saharan Express will focus specifically on counter-piracy, energy security, counter illegal fishing, and counter illicit trafficking.
"In effect the exercise is to reinforce planning capabilities, drive regional naval cooperation, shar information more effectively and better interoperability for specific missions at sea. This is so that we have a better mastery of our maritime missions."
- Rear Adm. Cheikh Cissokho, head of the Senegalese navy
(translated from French)
"The United States and its West African partners enjoy a strong partnership. Our nations strive for peace and prosperity, and exercises such as Obangame/Saharan Express allow us to build on our partnerships and provides us with the opportunity to get to know each other better. Our partnerships extend across many arenas, especially the maritime realm, where our nations recognize that maritime security is vital, and criminal activities such as piracy, oil theft, illegal fishing and illicit trafficking harms the security and prosperity of our people.
– Navy Capt. Heidi Agle, U.S. officer in charge of Obangame/Saharan Express 2016
"From Senegal to the Gulf of Guinea, it's a huge space. Maritime threats and maritime risks are trans-national, and we need cooperation to better deal with these threats and risks."
-Senegalese navy Capt. Abdou Sene, Chief of Operations Division, Senegalese navy
Quick Facts:
Sponsored by U.S. Africa Command (AFRICOM), Obangame/Saharan Express will focus specifically on counter-piracy, energy security, counter illegal fishing, and counter illicit trafficking.

This year, the exercise will also feature training on Search and Rescue Operations, and advanced medical training. The exercise will include a wide variety of training for all participating forces including at-sea ship boarding and queries, air operations, communication drills, and regional information sharing.

Security of the seas is important and impacts us all. The ability to govern the seas helps counter problems such as trafficking of people and illegal material, oil bunkering, drug trade, illegal fishing, and piracy.

Obangame/Saharan Express provides an excellent opportunity to work as part of a Global Network of Navies to enhance maritime security in this vital region of the world.

The two exercises were combined into one exercise to enhance and increase regional partnerships across West Africa. Combining the exercises allows countries to work together who had not worked together previously.

Pre-exercise work-up began Mon. March 14.

Expeditionary Fast Transport ship USNS Spearhead (T-EPF 1), the Commander U.S. Naval Forces 6th Fleet Maritime Operations Center and several U.S. Naval Forces Europe-Africa/U.S. 6th Fleet staff personnel will participate alongside other international naval forces in this exercise.

32 nations are scheduled to participate in this year's exercise including Angola, Belgium, Benin, Brazil, Cabo Verde, Cameroon, Cote d'Ivoire, Democratic Republic of Congo, Denmark, Equatorial Guinea, France, Gabon, Germany, Ghana, Guinea, Guinea-Bissau, Liberia, Mauritania, Morocco, Netherlands, Nigeria, Portugal, Republic of Congo, Sao Tome & Principe, Senegal, Sierra Leone, Spain, South Africa, Togo, Turkey, United Kingdom and United States . Regional organizations such as the Economic Community of West African States (ECOWAS) and the Economic Community of Central African States (ECCAS) will also participate in the exercise.

U.S. Naval Forces Europe-Africa/U.S. 6th Fleet, headquartered in Naples, Italy, conducts the full spectrum of joint and naval operations, often in concert with joint, allied and interagency partners, in order to advance U.S. national interests and security and stability in Europe and Africa.