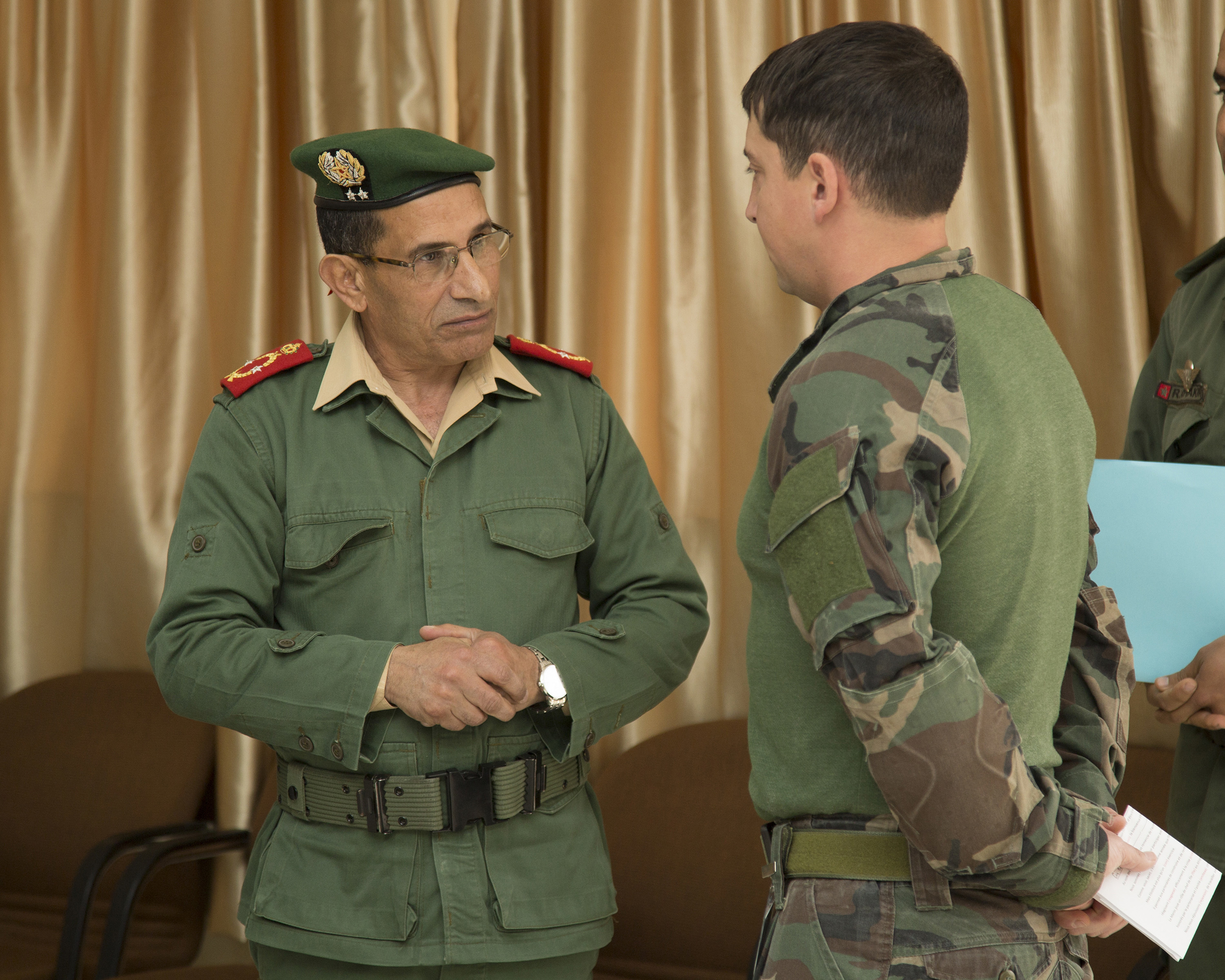 2 photos: The oldest friendship: U.S. and Morocco, and Flintlock 2017
2 photos: The oldest friendship: U.S. and Morocco, and Flintlock 2017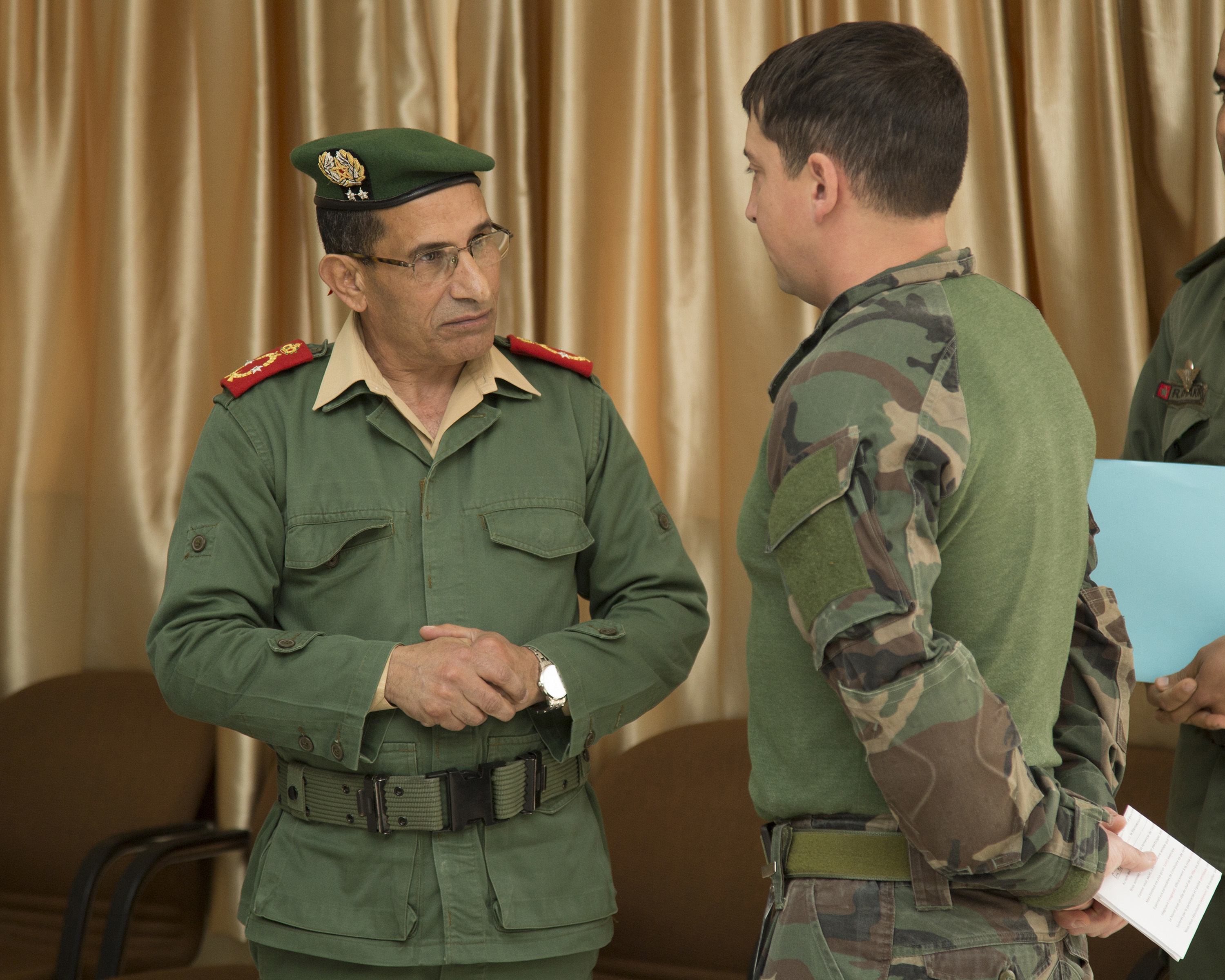 SOUTHERN ZONE, MOROCCO- Military representatives from the Kingdom of Morocco and the United States held an opening ceremony for Exercise Flintlock 2017, Feb. 27 aboard the Tifnit training base in Morocco's Southern Zone area of operations.

More than 2,000 military personnel from 24 African and Western nations are participating in the tenth annual iteration of the exercise, which began Feb. 27 and concludes March 16 across seven African host nations.

The exercise, sponsored by U.S. Africa Command, strengthens security institutions, promotes multilateral sharing of information and develops interoperability between counterterrorism partners from across Africa's Sahara region. African partner special operations forces and Special Operations Command Africa jointly plan and execute the exercise, highlighting the sense of shared purpose across the continent as partners strengthen themselves and their regional network against violent extremists. For Morocco and the U.S., the roots run deep in this partnership.

Morocco formally recognized the United States by signing a treaty of peace and friendship in 1786 between U.S. Minister Thomas Barclay and the Sultan of Morocco, Sidi Muhammad, in the legendary city of Marrakech, according to the U.S. Department of State website. The relationship matured with the naming of James Simpson as the first American consul in 1797 in Tangier. Sultan Mawlay Suleiman gifted the consulate a building and grounds to use, marking the first property owned by the U.S. government on foreign shores. In all of American history, no other country has maintained its treaty relationship with America for as long as Morocco. Flintlock 2017 is the most recent in a long line of actions and expressions of solidarity between the two nations.

"Morocco plays a key leadership role in Africa and we are honored by the continued partnership and friendship between our two countries. We look forward to working with you over the next few weeks," said MARSOC's exercise instructor.

Brig. Gen. Mohammed Benlouali, operations commander for Morocco's Southern Zone, delivered remarks on behalf of the Moroccan Royal Armed Forces.

"These types of activities, as well as other joint combined Moroccan-American exercises, are a golden opportunity to further enhance the ties of military cooperation between our two countries," said Benlouali.

"We will stand ready and willing to take maximum benefit from this period of training to further promote our knowledge and know-how in the field of special forces. For these reasons, I urge all FAR SOF company members to take advantage of this experience," he said.

Over the course of the next few weeks, Marines from Marine Corps Forces, Special Operations Command will train alongside their Moroccan peers, refining tactics, techniques and procedures across multiple full mission profiles. The two forces will specifically train on small unit special operations forces tactics, weapons training and fire support, lifesaving first aid and trauma care, command and control and force protection. The shared training experiences will develop the two partners' ability to plan, coordinate and operate as an integrated team and will strengthen the bond between the two countries. The Moroccan Royal Armed Forces have been a resolute contributor to United Nations peacekeeping missions around the world and provide a center of stability and security across the Sahel region.

The threat posed by violent extremist organizations around the world demands proficiency, coordination and enhanced interoperability in order to counter it. While regional security is the main focus of Exercise Flintlock 2017, the lessons learned and investments in relationships will allow us to share the burdens of managing conflicts and improve our ability to provide security solutions that meet threats at their origin.