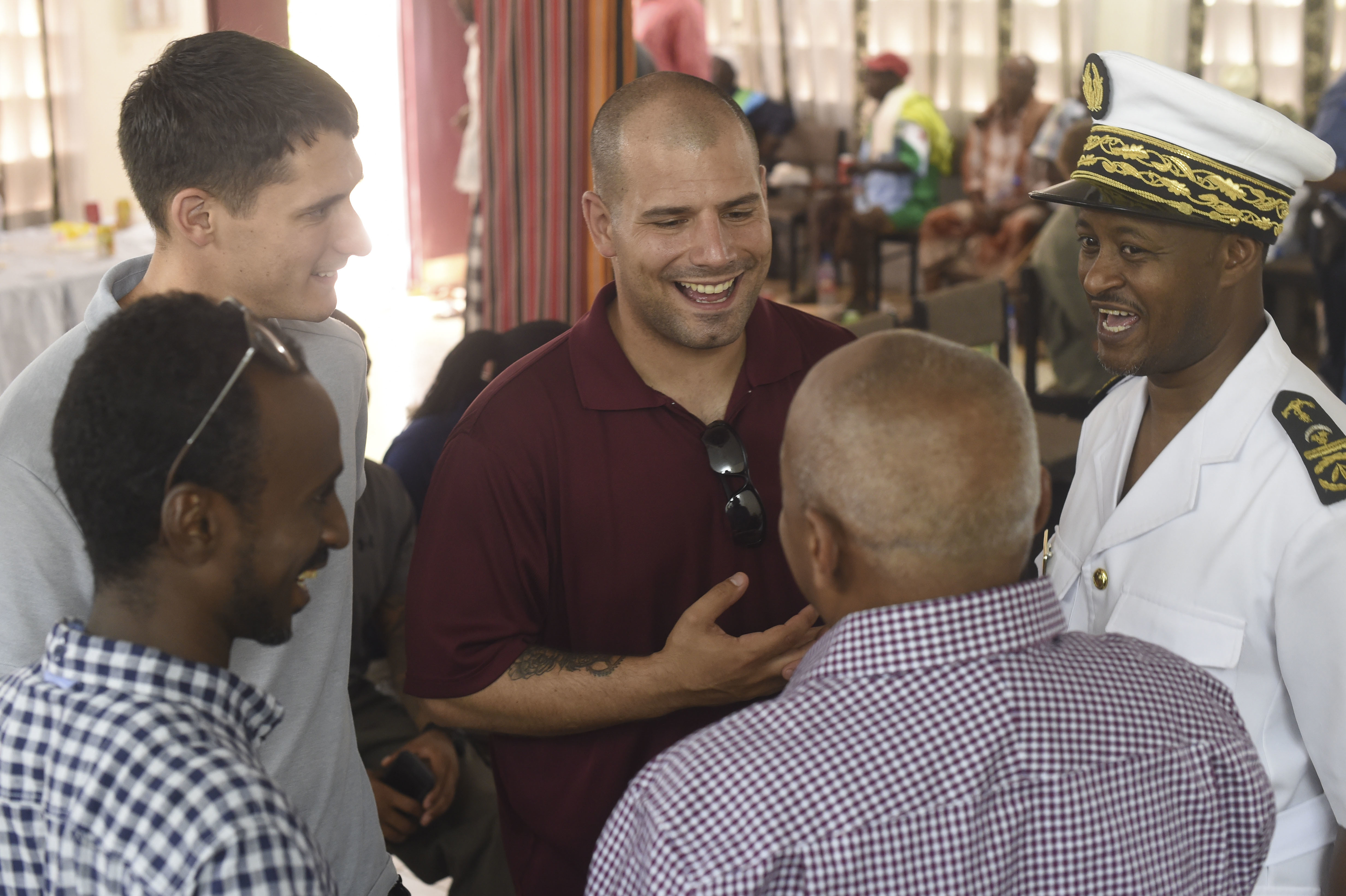 3 photos: Civil Affairs: small team with a big mission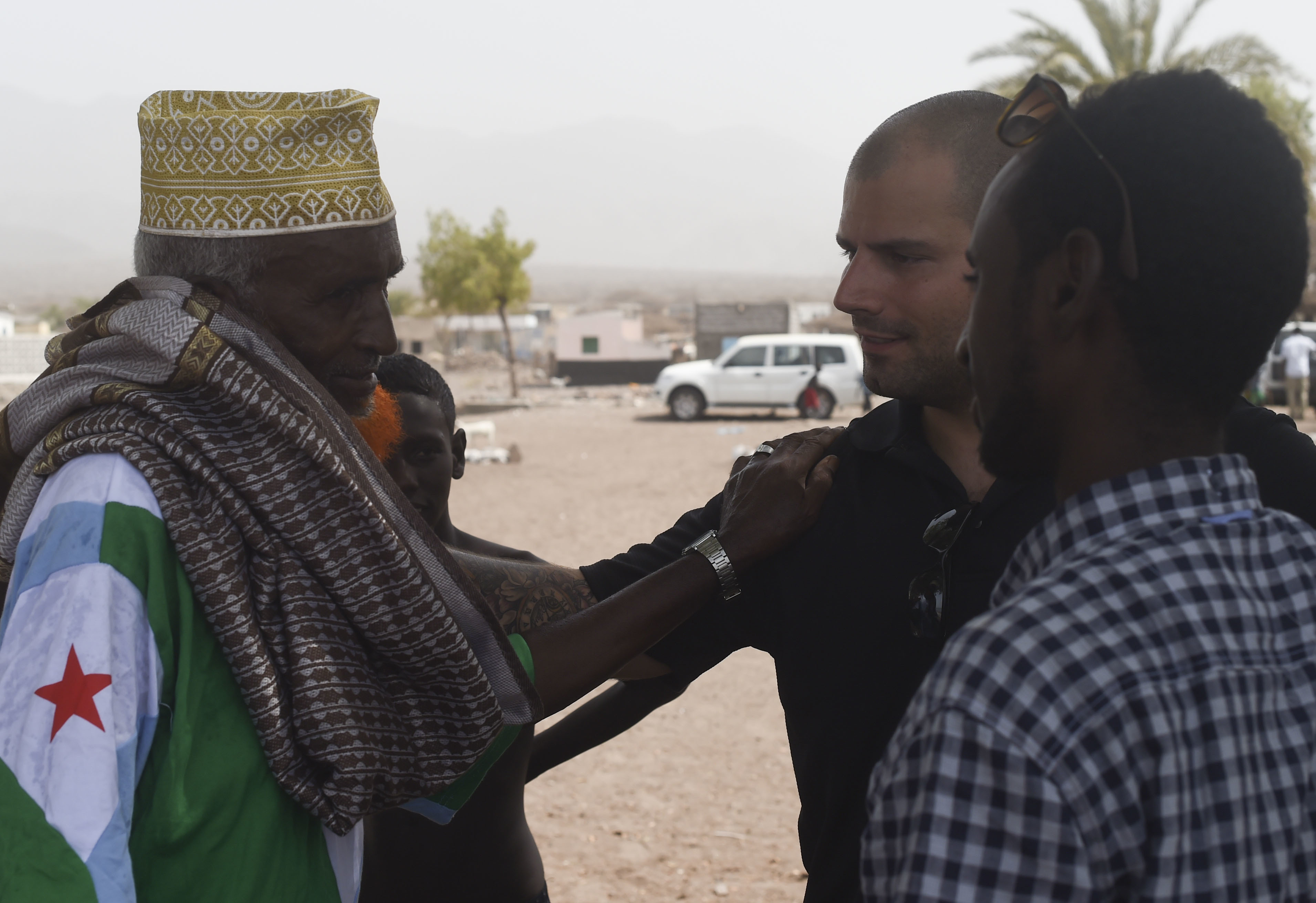 3 photos: Civil Affairs: small team with a big mission
3 photos: Civil Affairs: small team with a big mission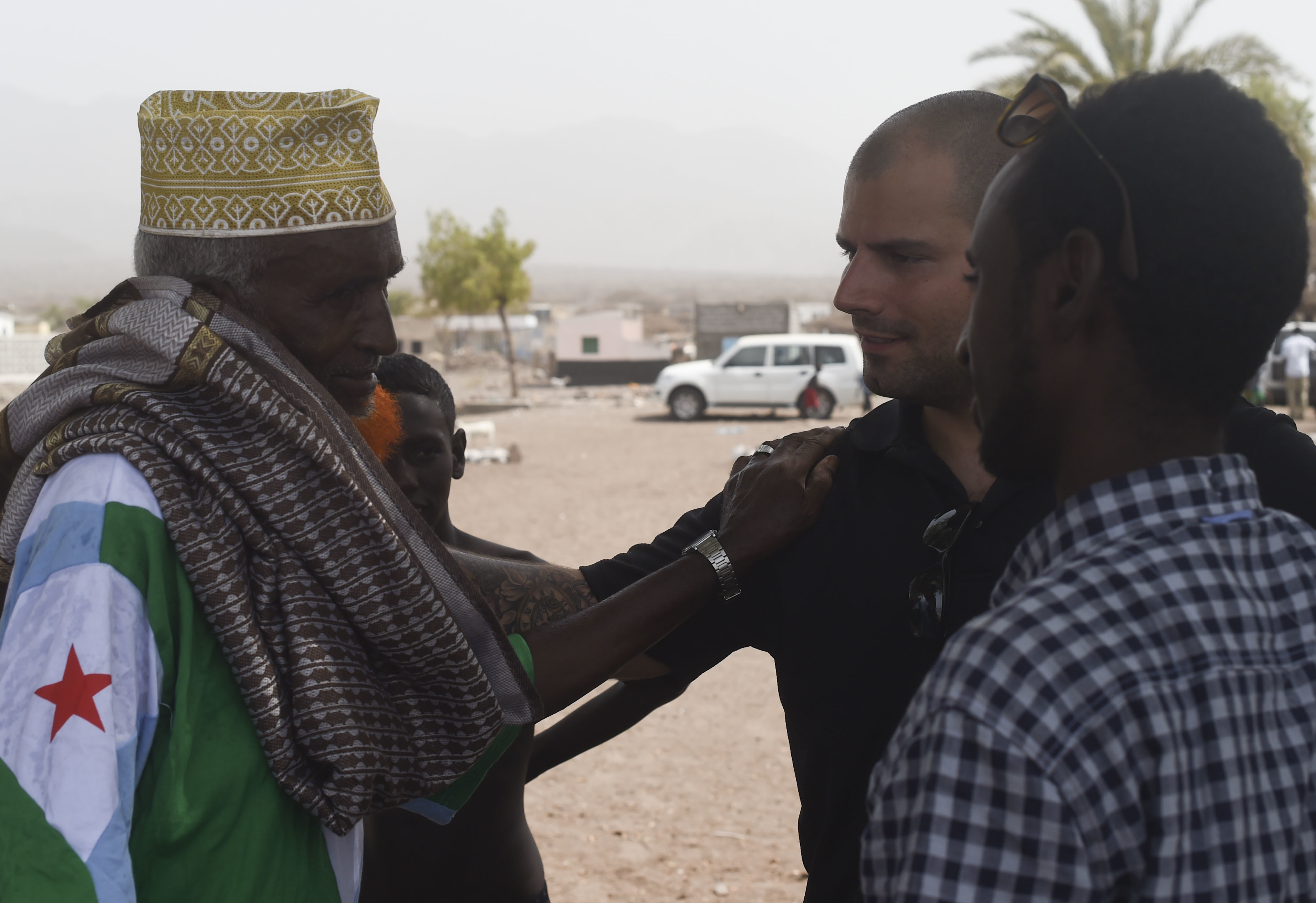 It starts with a hearty handshake and a pleasant exchange of greetings and ends with smiles of gratitude and appreciation. Personal interaction between U.S. Army Soldiers of the 411th Civil Affairs Battalion, Bravo Company, Civil Affairs Team 3, a unit associated with the Combined Joint Task Force-Horn of Africa (CJTF-HOA), and regional partners go a long way to assist U.S. Africa Command in its efforts to promote regional security, stability and prosperity.
Cat 3, a team of only five members, met with regional elders and military leaders during a mission in several cities throughout Djibouti, June 26-29.
The objective varied depending on the area, but the primary goal was to meet locals from each community to develop new relationships and strengthen old ones.
"The overall mission was to continue the ongoing relationship we have with the people of Djibouti," said Sgt. Natalie Contreras, 411th Civil Affairs Battalion, Bravo Company Civil Affairs Team 3. "Our goal was to hear their concerns and gather ideas for potential future projects, as well as share some of our best practices. Some villages had not interacted with U.S. forces for quite some time, so we also went out to reestablish those connections."
During the four-day operation, the team travelled to Tadjourah, Sagallou, Ali Sabieh and Dikhil.
"We were able to share some best practices with the Soldiers of Dikhil," said Contreras. "We also showed our support [in Tadjourah] by attending the festivities of their Independence Day."
The meetings are referred to as key leader engagements in which CAT 3 members have personal interactions with key power figures and influencers within the local civilian community.
"Key leader engagements build relationships between the U.S. military and the local populace," said Staff Sgt. Frank Nordby, 411th Civil Affairs Battalion, Bravo Company Civil Affairs Team 3. "This is important to building a better Djibouti. By working with the key leaders, we can instill trust and credibility of the local government and the local populace."
CAT 3 supports the many efforts of CJTF-HOA by forming connections with distinguished members of the local populace to gain cooperation and, ideally, support for operations in their communities. Using language interpreters, communication skills and expertise about the local culture, they work with local governments and civilian aid organizations to rebuild infrastructure and encourage stability.
"The success of the mission directly supports CJTF-HOA's initiatives by putting Djibouti first and lends to progression in creating a shared practice relationship with the Djiboutian military, better preparing them for their mission in support of [the African Union Mission to Somalia]," said Nordby.
Aside from military cooperation, if the team determines additional needs within the region, it is common to negotiate with specialists in various areas to assist in the community.
During this mission, U.S. Army Capt. Sage Umphries, a veterinarian with the functional specialty cell of the 411th Civil Affairs Battalion, met with a regional veterinarian in Tadjourah and the village elder of Sagallou to discuss future visits to assess livestock and needs for animal health care.
Additionally, while in Dikhil, U.S. Army Sgt. 1st Class, Robert Edwards, a senior maintenance non-commissioned officer with the 1st Battalion, 153rd Infantry, Task Force Warrior, conducted a small teaching session with members of the Djiboutian Armed Forces to share his knowledge of vehicle operations and preventative maintenance.
These interactions may seem small on the surface, but the impact of these efforts reaches far deeper. Maintaining positive rapport with the members of the communities in the host nation allows for future efforts to go smoothly and opens the door for mutual cooperation in support of the shared interests of both the U.S. and Horn of Africa nations.
"Some towns may have felt forgotten; this mission has helped to reestablish lost connections and open the doors to possible relations in the future," said Contreras. "In order to be able to do any projects in these regions we must establish a strong and positive relationship with the community leaders.
Establishing a good rapport with these leaders is crucial to mission success making the KLEs very important. All the ones we were able to conduct seemed to have achieved a positive outcome."