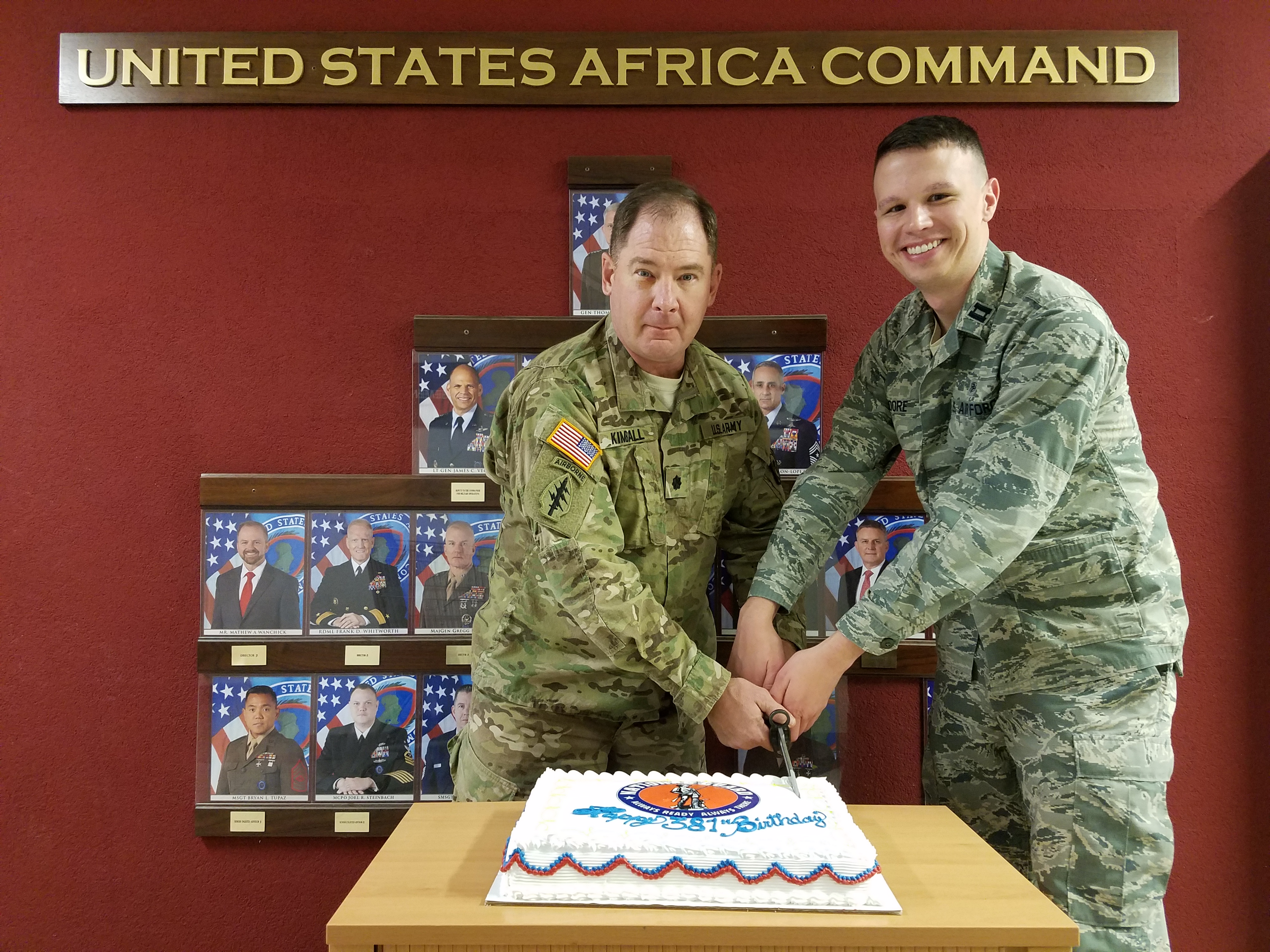 4 photos: AFRICOM Celebrates National Guard Birthday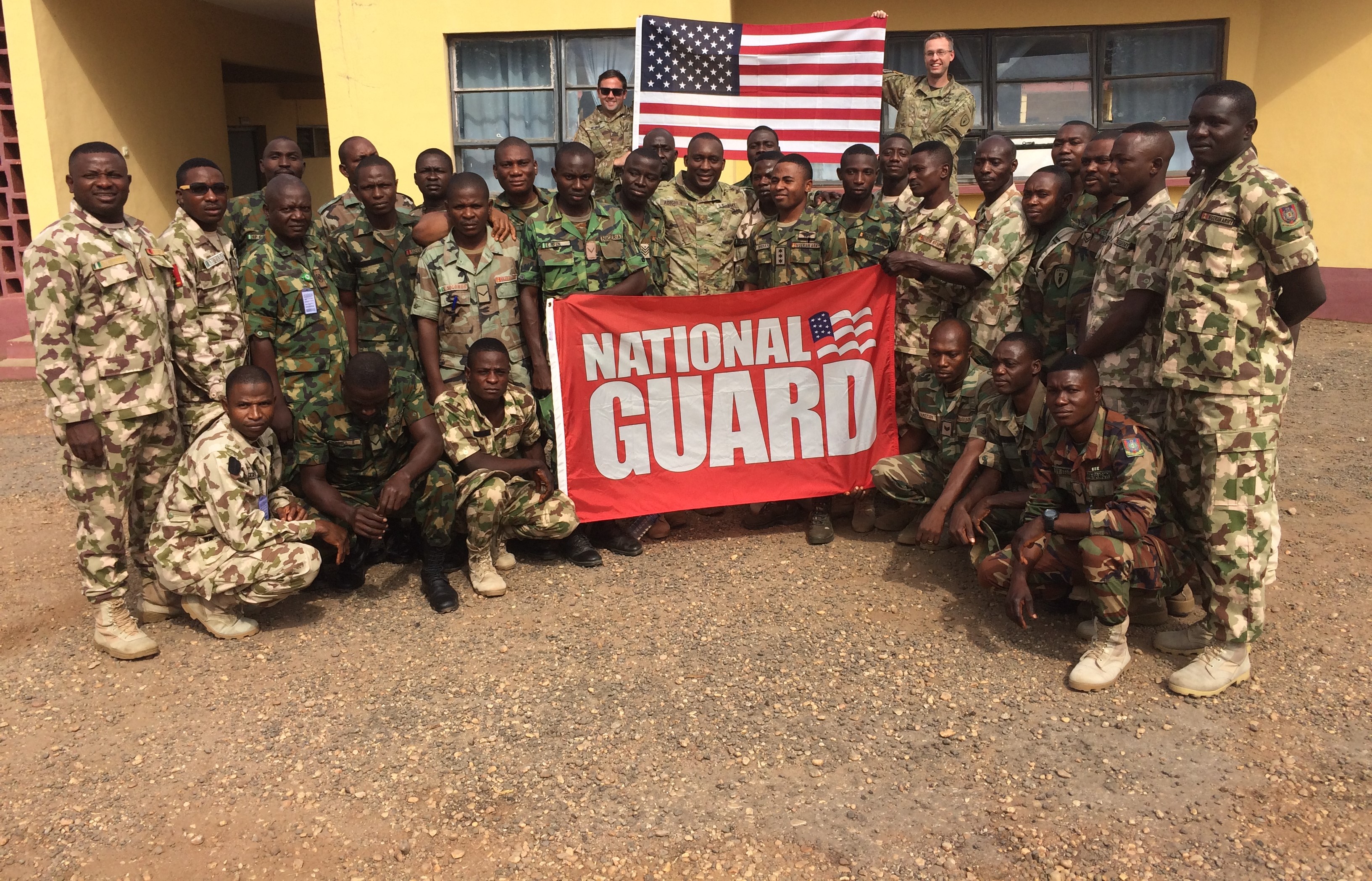 4 photos: AFRICOM Celebrates National Guard Birthday
4 photos: AFRICOM Celebrates National Guard Birthday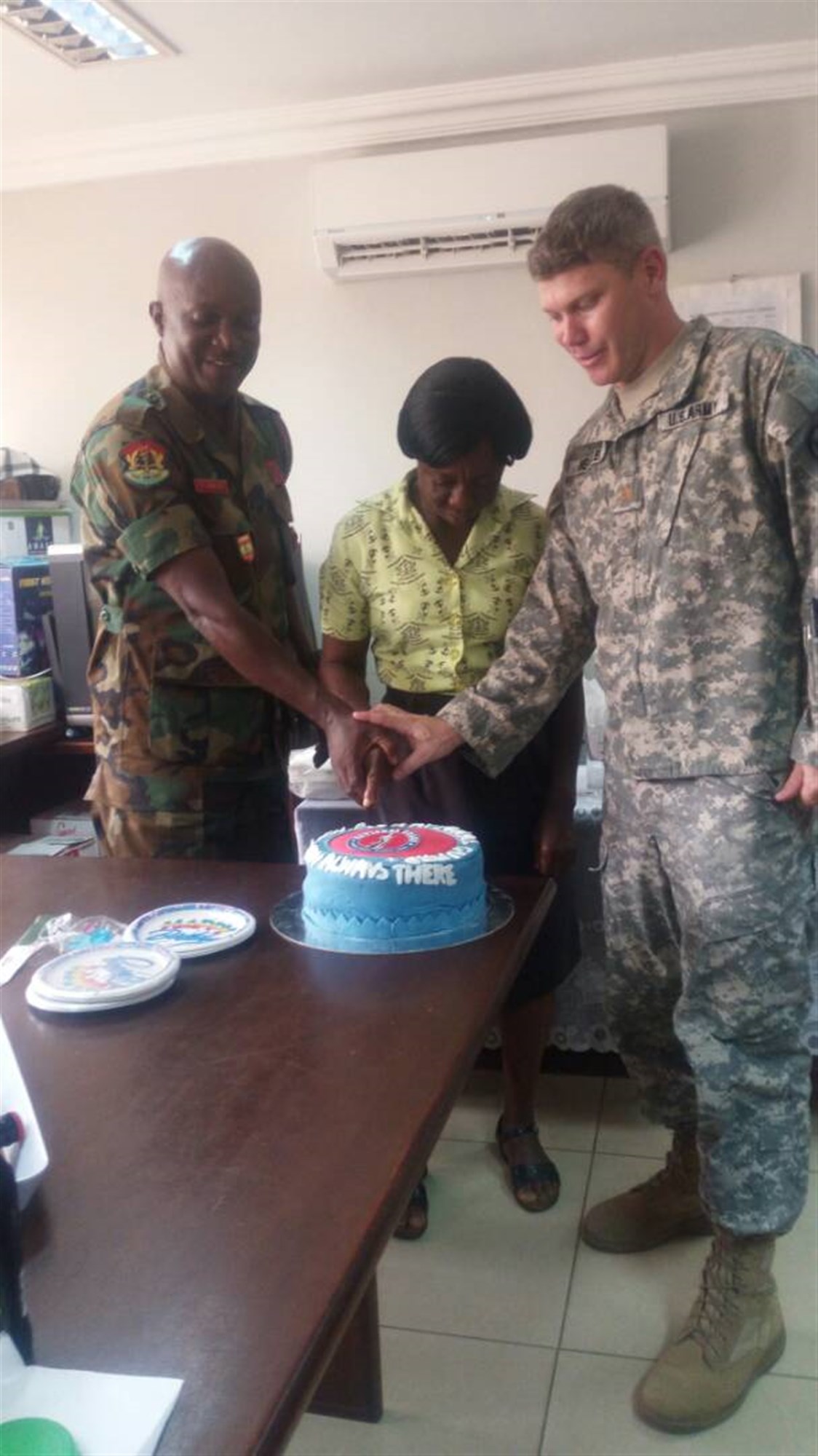 4 photos: AFRICOM Celebrates National Guard Birthday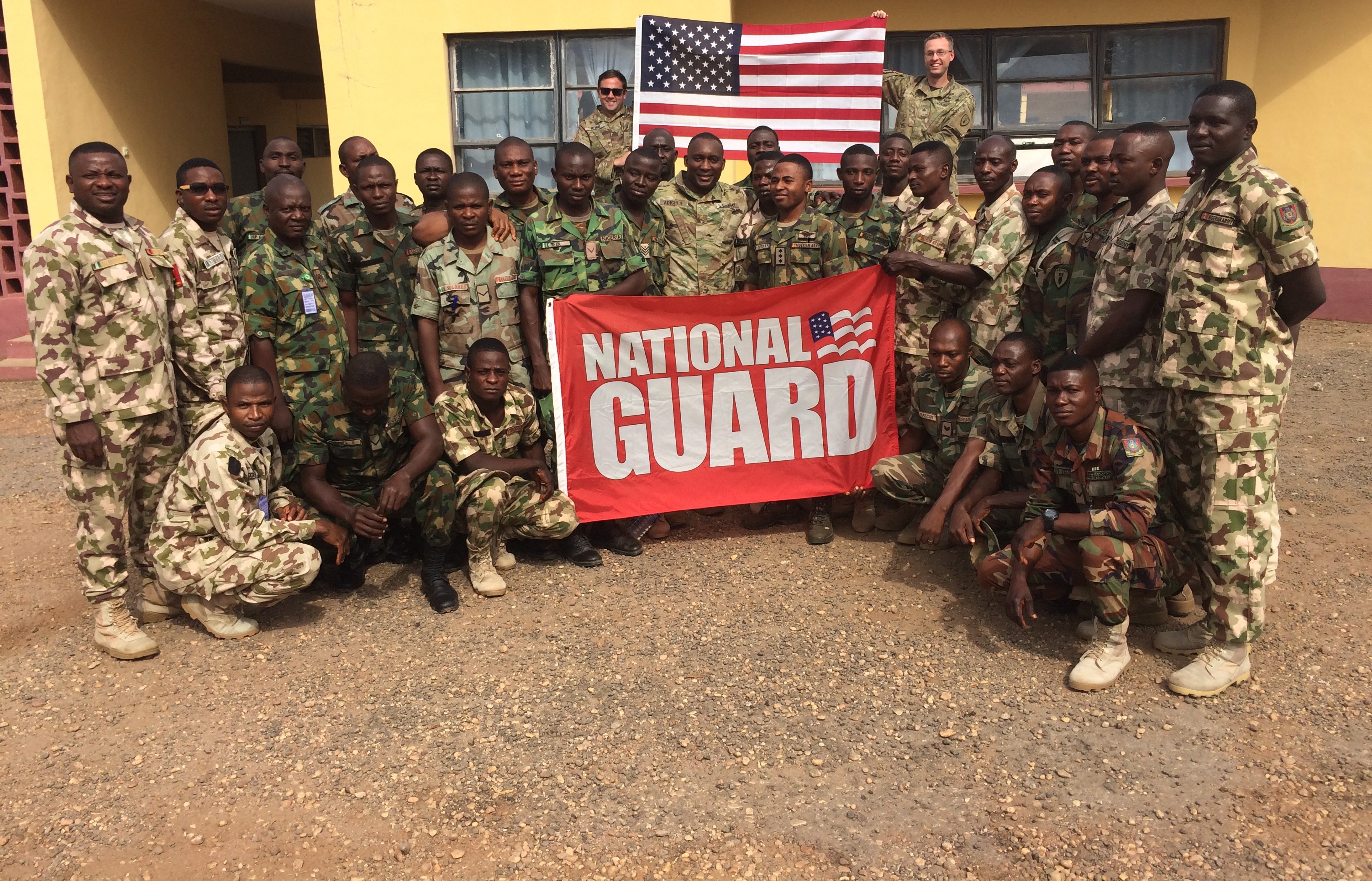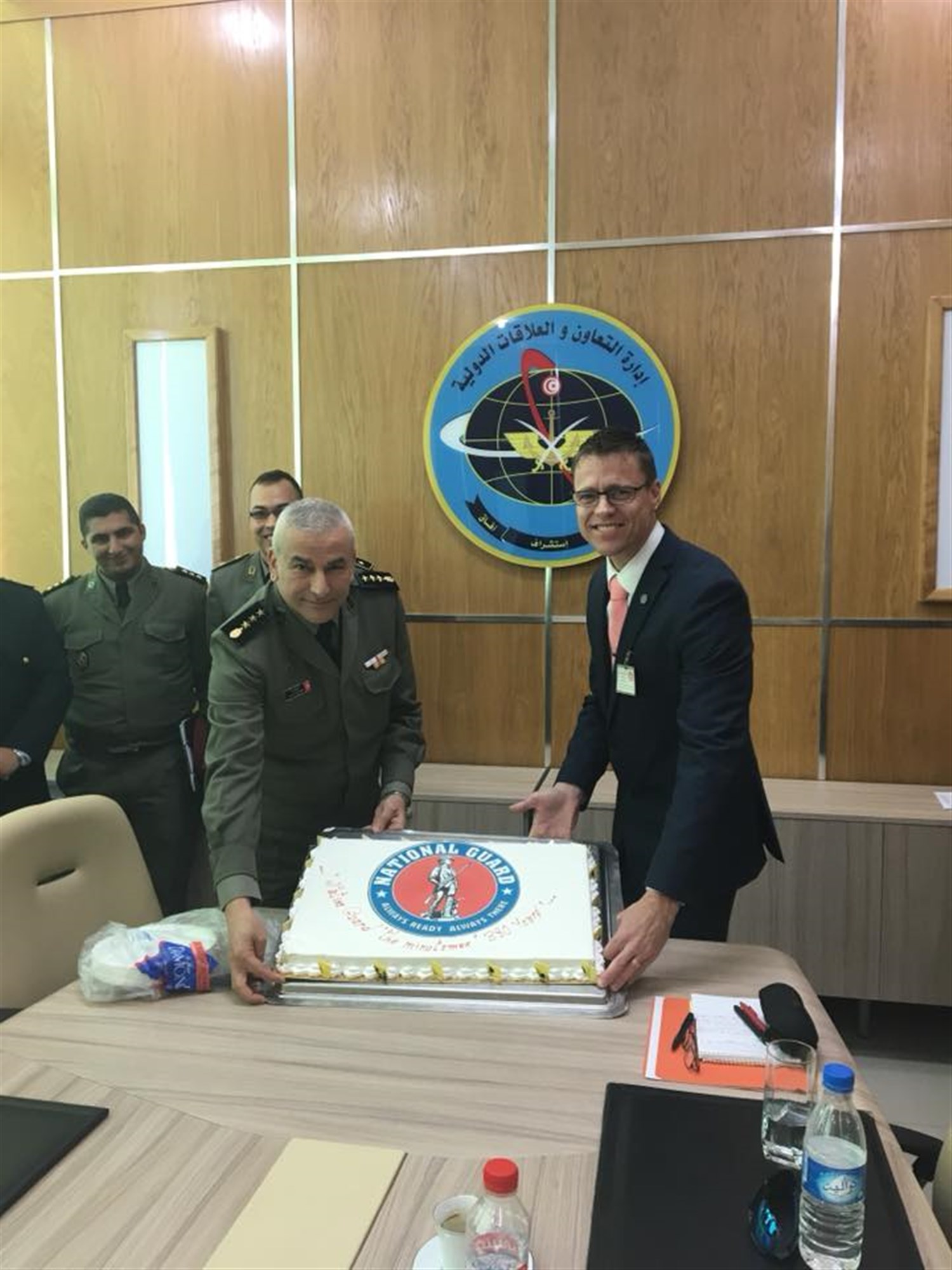 Service members from U.S. Africa Command, the National Guard and African partners marked the National Guard's 381st birthday with cake cuttings and celebrations across the continent and in Germany.
Several National Guard Bilateral Affairs Officers (BAO), who support the National Guard State Partnership Program (SPP), hosted celebrations with their Africa Partner Nations. AFRICOM, the fastest growing theater for SPP, currently has 13 Partnerships. Among those celebrating were members from the Ghana Forces alongside the North Dakota National Guard BAO. During Tunisia's weekly Ministry of Defense meeting, the Office of Security Cooperation took a moment to celebrate while the Wyoming National Guard BAO, cut cake. Members of the Nigerian Army gathered with the California National Guard Bilateral Affairs Officer around a US and National Guard flag to mark the birthday.
U.S. Marine Corps Gen. Thomas D. Waldhauser, commander, U.S. Africa Command, hosted U.S. Air Force Gen. Joseph L. Lengyel, Chief of the National Guard Bureau, for an office call last month. During the meeting, they discussed how to sustain and expand National Guard support to AFRICOM.
"The Commander is a huge proponent of the SPP and he wants to continue growing the program by two new partnerships every year for the foreseeable future," said Col. Dan Bilko, chief of National Guard Integration at AFRICOM. "The SPP is a great fit for our AOR. Low cost, small footprint, and long-term partnerships are well suited to the needs of our African partners."
In addition to SPP celebrations, about 850 men and women from several states, led by the Texas Army National Guard's 144th Infantry Battalion are deployed in support of Combined Joint Task Force - Horn of Africa at Camp Lemonier in Djoubti celebrated the National Guard's 381st birthday with a cake cutting.
A cake cutting by the oldest and youngest members from the AFRICOM National Guard Integration Office was also held at the AFRICOM Headquarters in Stuttgart, Germany to celebrate the birthday.
On 13 December 1636, the first militia regiments in North America were organized in Massachusetts. Based upon an order of the Massachusetts Bay Colony's General Court, the colony's militia was organized into three permanent regiments to better defend the colony. 381 years later, members of the National Guard assigned to the United States Africa Command celebrated the anniversary of the nation's oldest military force in the Department of Defense.