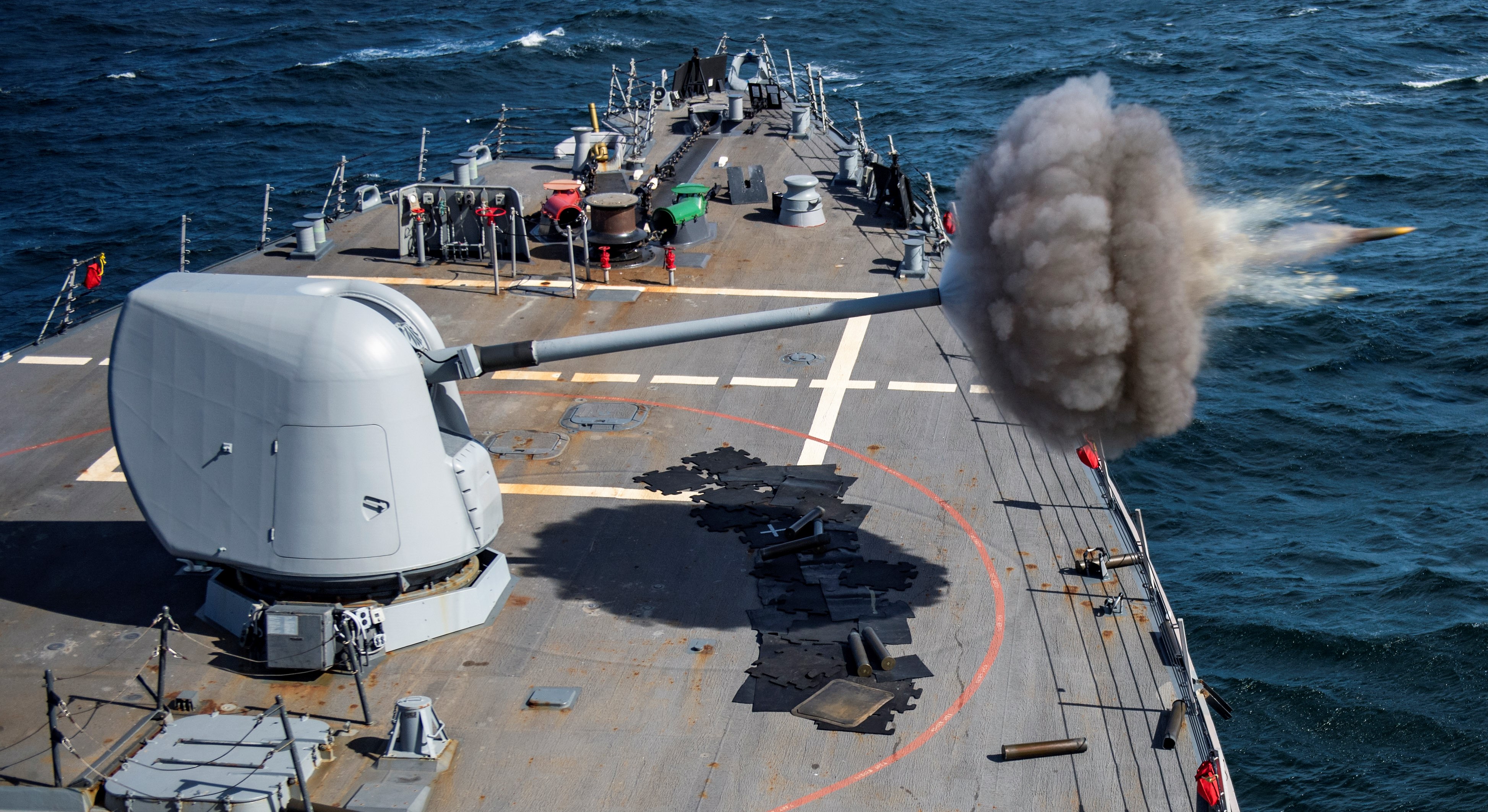 8 photos: USS Ross Conducts Live-Fire Exercises with the Royal Moroccan Navy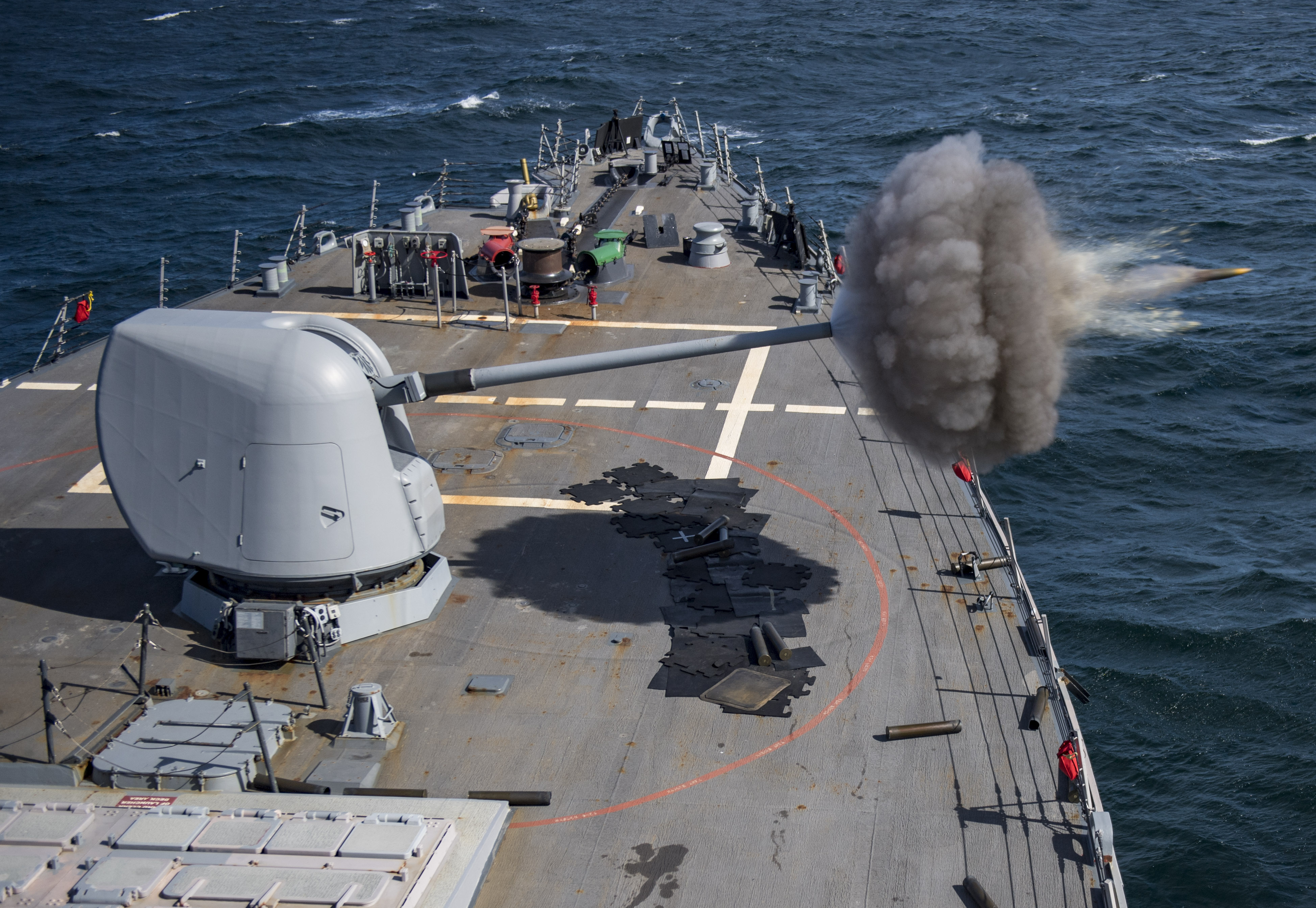 8 photos: USS Ross Conducts Live-Fire Exercises with the Royal Moroccan Navy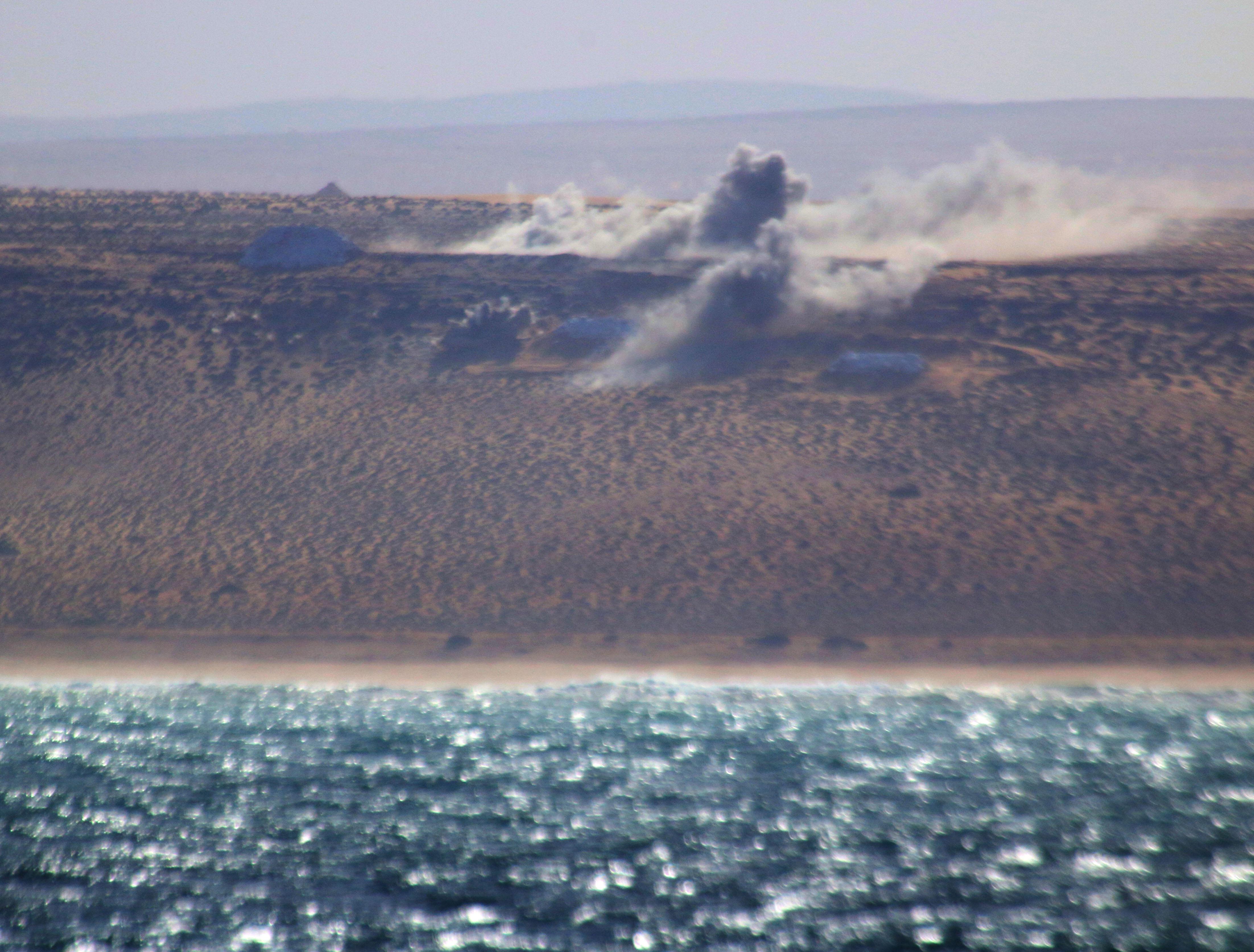 8 photos: USS Ross Conducts Live-Fire Exercises with the Royal Moroccan Navy
8 photos: USS Ross Conducts Live-Fire Exercises with the Royal Moroccan Navy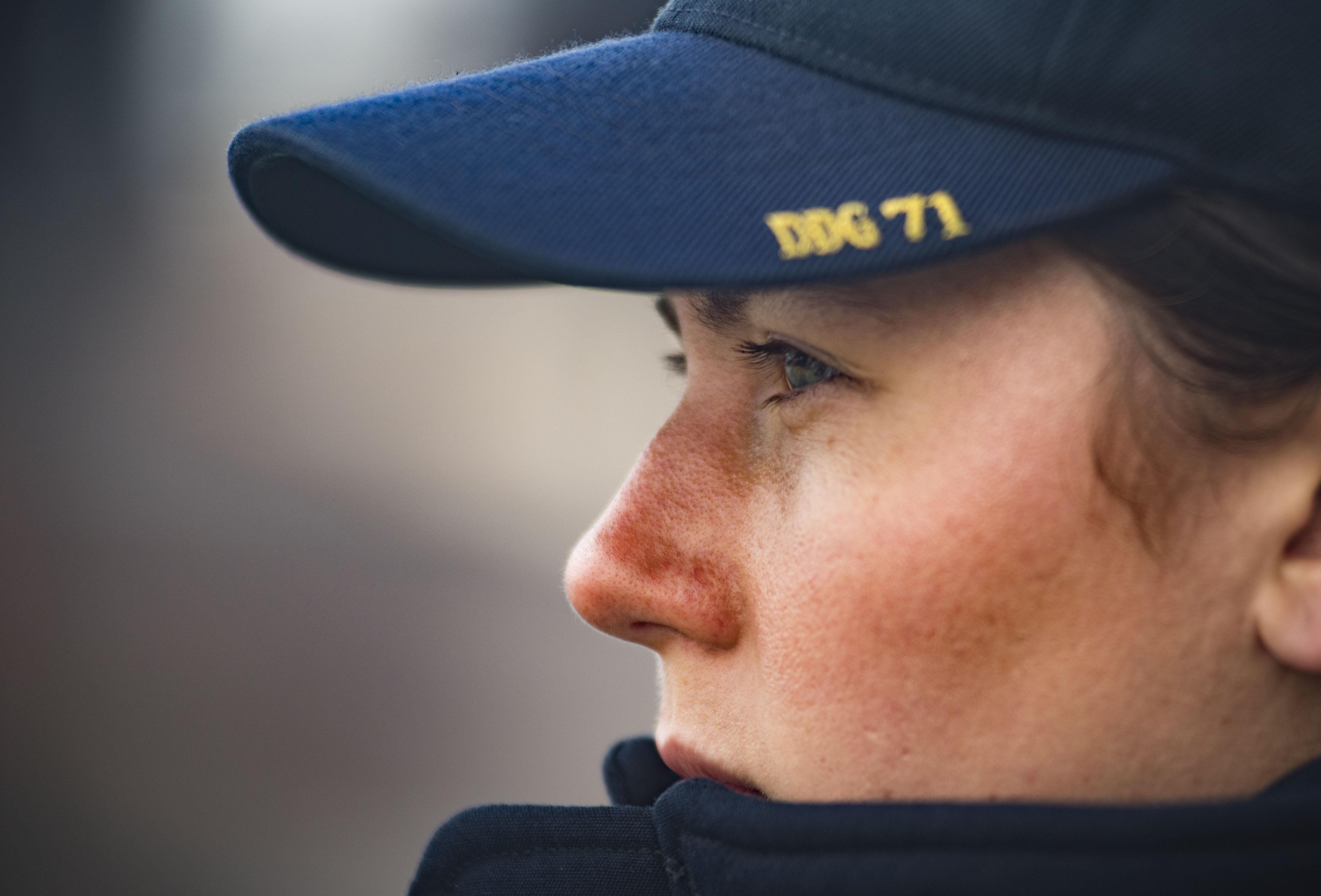 8 photos: USS Ross Conducts Live-Fire Exercises with the Royal Moroccan Navy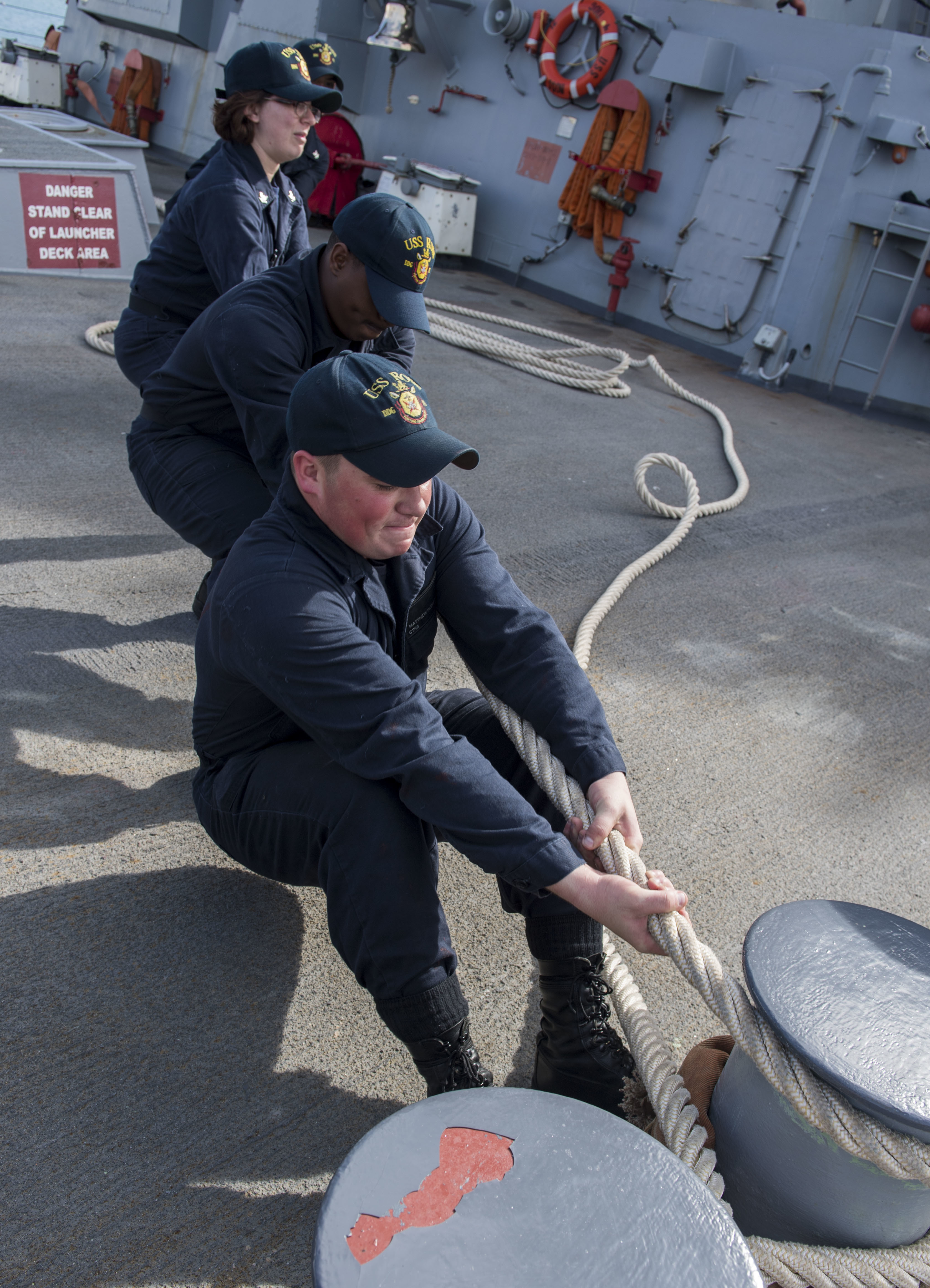 8 photos: USS Ross Conducts Live-Fire Exercises with the Royal Moroccan Navy
8 photos: USS Ross Conducts Live-Fire Exercises with the Royal Moroccan Navy
8 photos: USS Ross Conducts Live-Fire Exercises with the Royal Moroccan Navy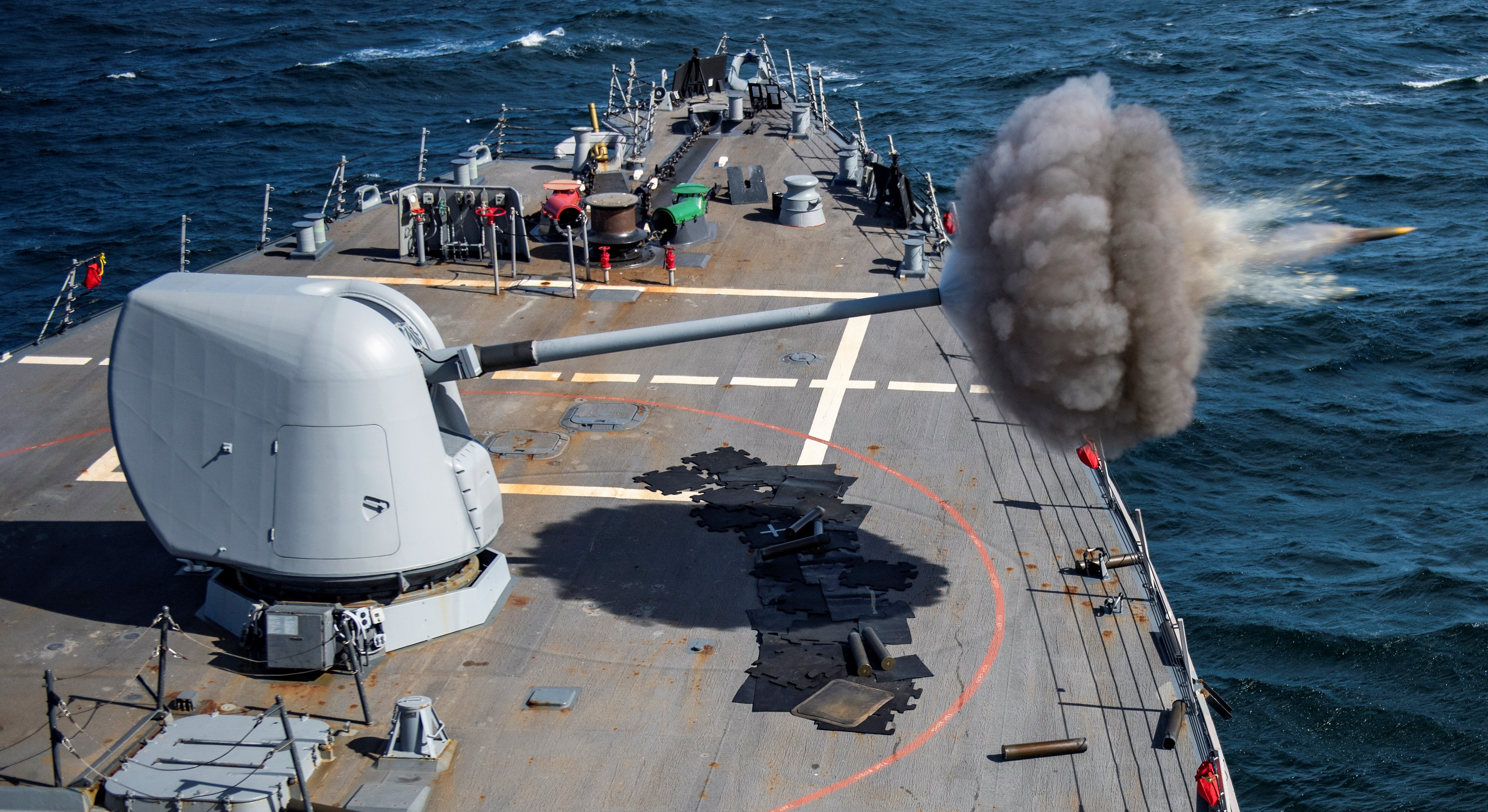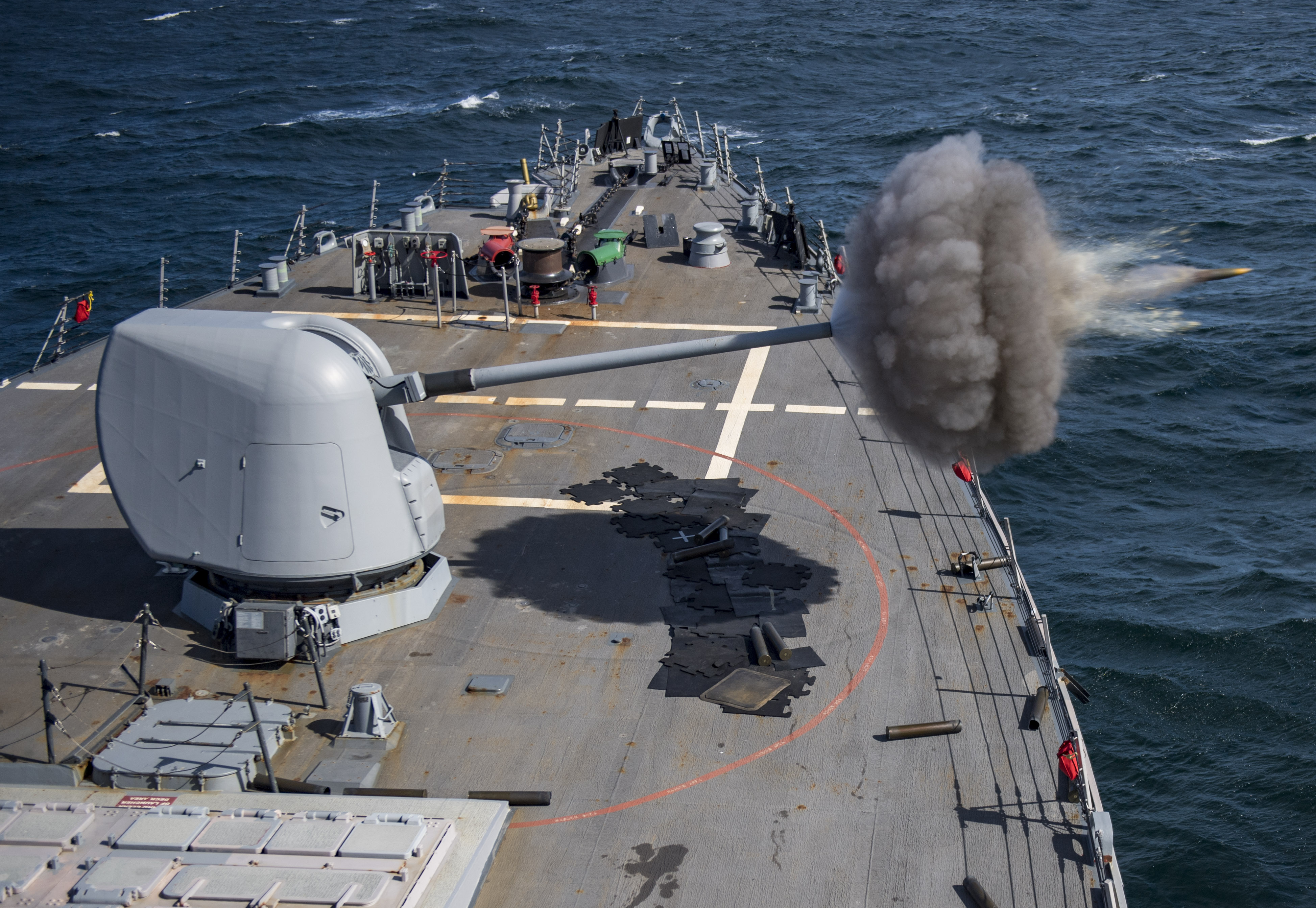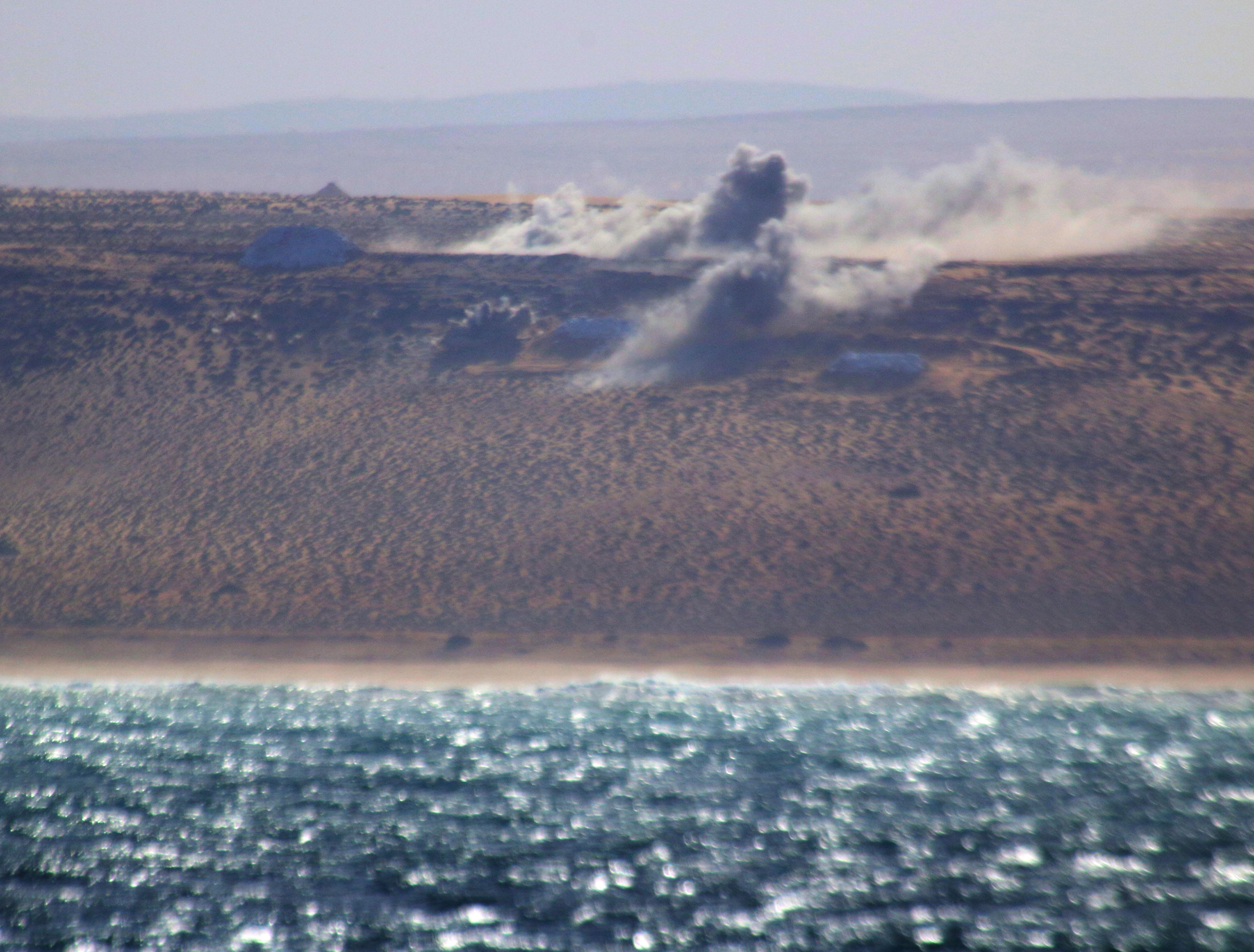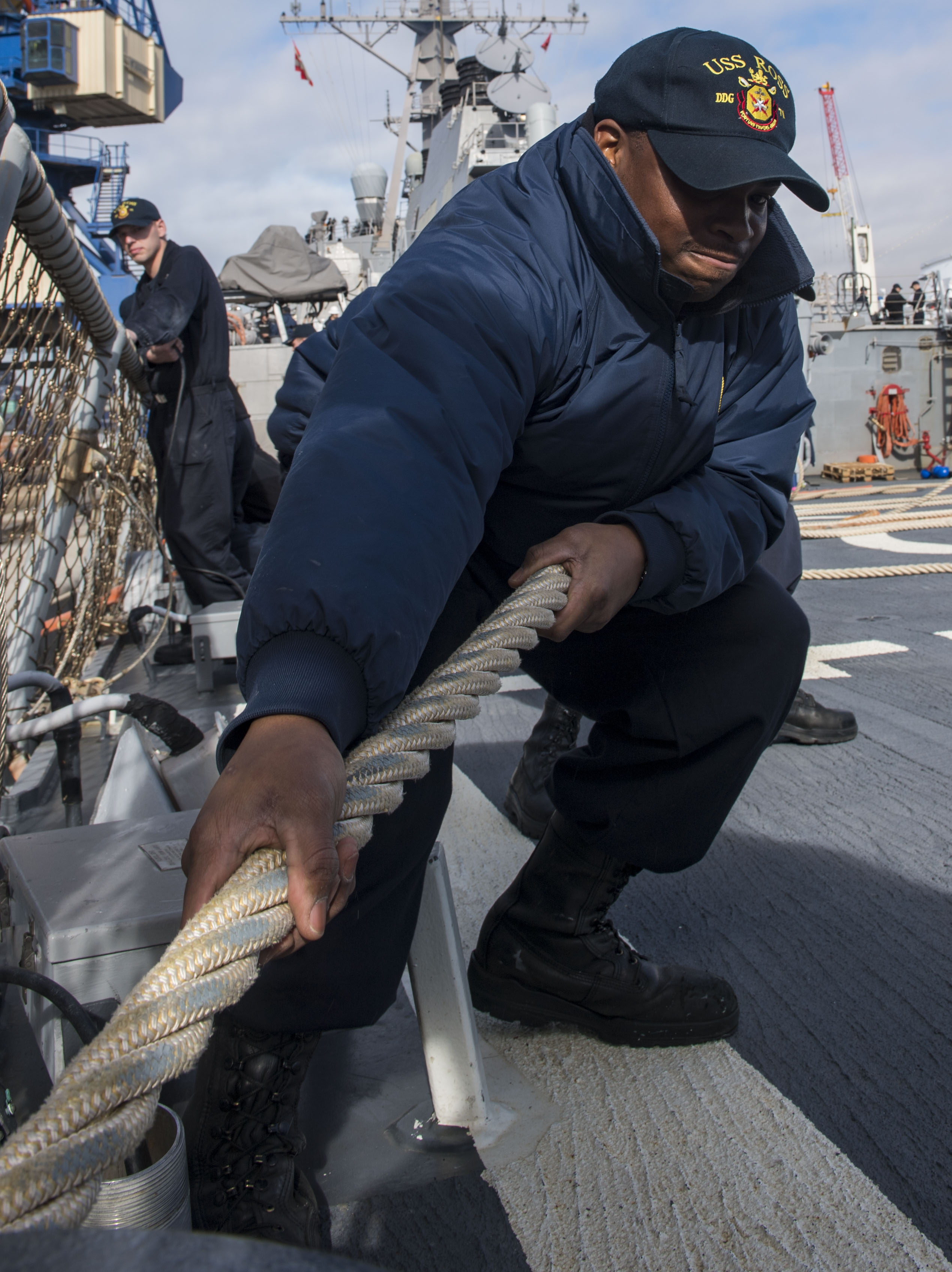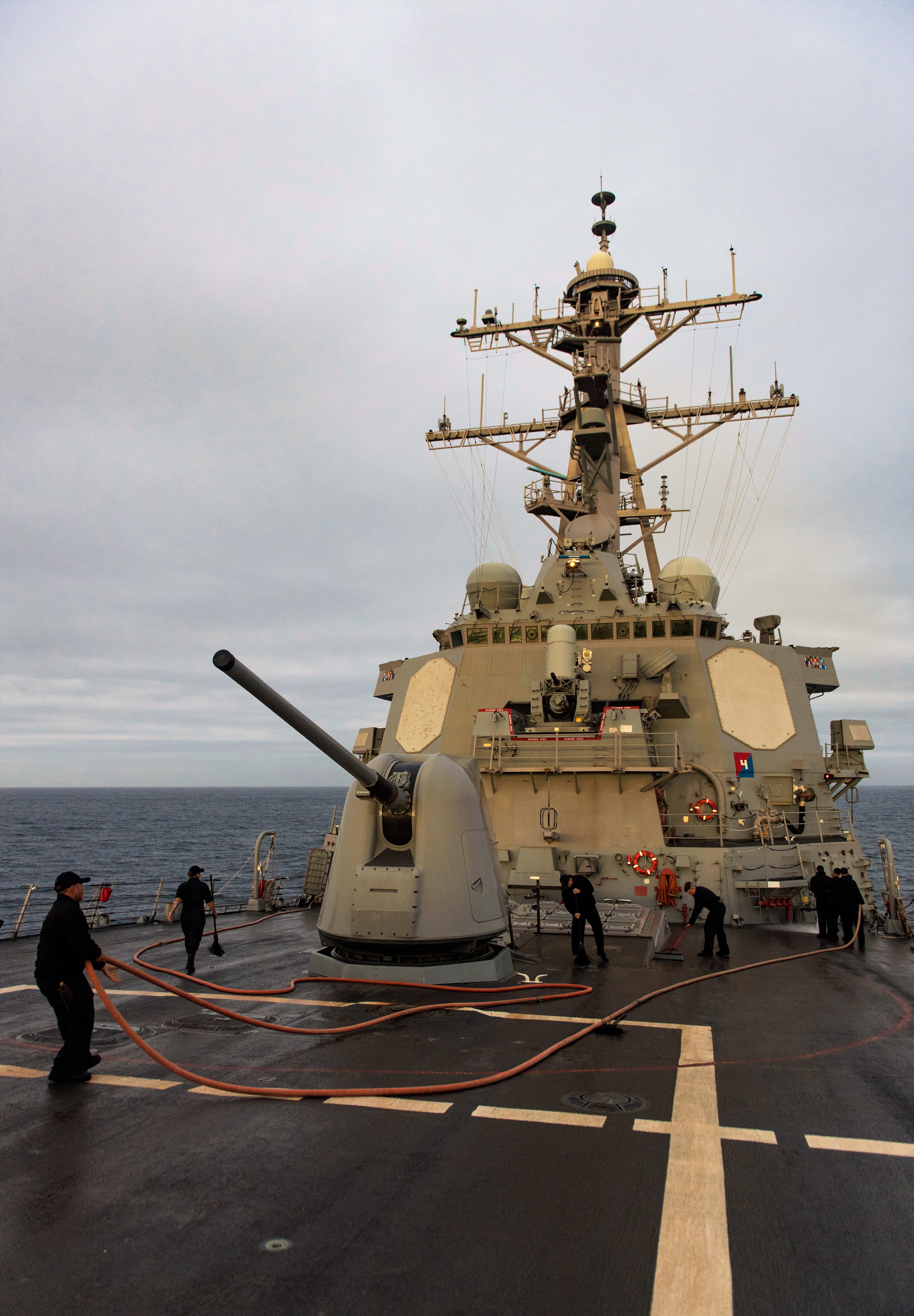 AGADIR, Morocco - The Arleigh Burke-class guided-missile destroyer USS Ross (DDG 71) arrived here, Jan. 10, 2018, departed Jan. 13, after a scheduled port visit to participate in exercise African Sea Lion with the Royal Moroccan Navy frigate Tarek Ben Ziyad.
One of African Sea Lion's objectives is to test and evaluate U.S. and Moroccan ability to conduct coordinated, combined naval surface fire support exercises on the Tan Tan firing range.
"Engagements such as these strengthen the bonds between the U.S. and our partners as we work peace and prosperity in the region," said U.S. Navy Cmdr. Bryan S. Gallo, Commanding Officer, USS Ross (DDG 71).
"It was a pleasure working with the Royal Moroccan Navy, and we look forward to holding additional exercises in the future to maintain the warfighting readiness of both our respective naval forces."
These types of visits allow us to gain enhanced ties with our partners and allow our crew to experience the hospitality of Agadir along with the rich history of Morocco," said Ross
Strengthening partnerships during the port visit to Agadir builds enduring relationships and emphasizes U.S. and Morocco shared commitment to promoting security and stability within the region, while seeking opportunities to enhance interoperability as UN members.
Previous engagements with Morocco include USS Vella Gulf's November 2017 participation in exercise Atlas Handshake, a three day exercise which included maritime interdiction operation and visit, board, search and seizure training. Morocco is additionally a routine participant in the multinational maritime exercise Obangame Express. Obangame Express is one of three Africa regional Express series exercises facilitated annually by U.S. Naval Forces Europe-Africa/U.S. 6th Fleet.
Ross, forward-deployed to Rota, Spain is currently conducting a routine patrol to support U.S. national security interests in the U.S. 6th Fleet area of operations.
U.S. 6th Fleet, headquartered in Naples, Italy, conducts the full spectrum of joint and naval operations, often in concert with allied and interagency partners, in order to advance U.S. national interests and security and stability in Europe and Africa.