2 photos: U.S. Army Africa image
2 photos: U.S. Army Africa image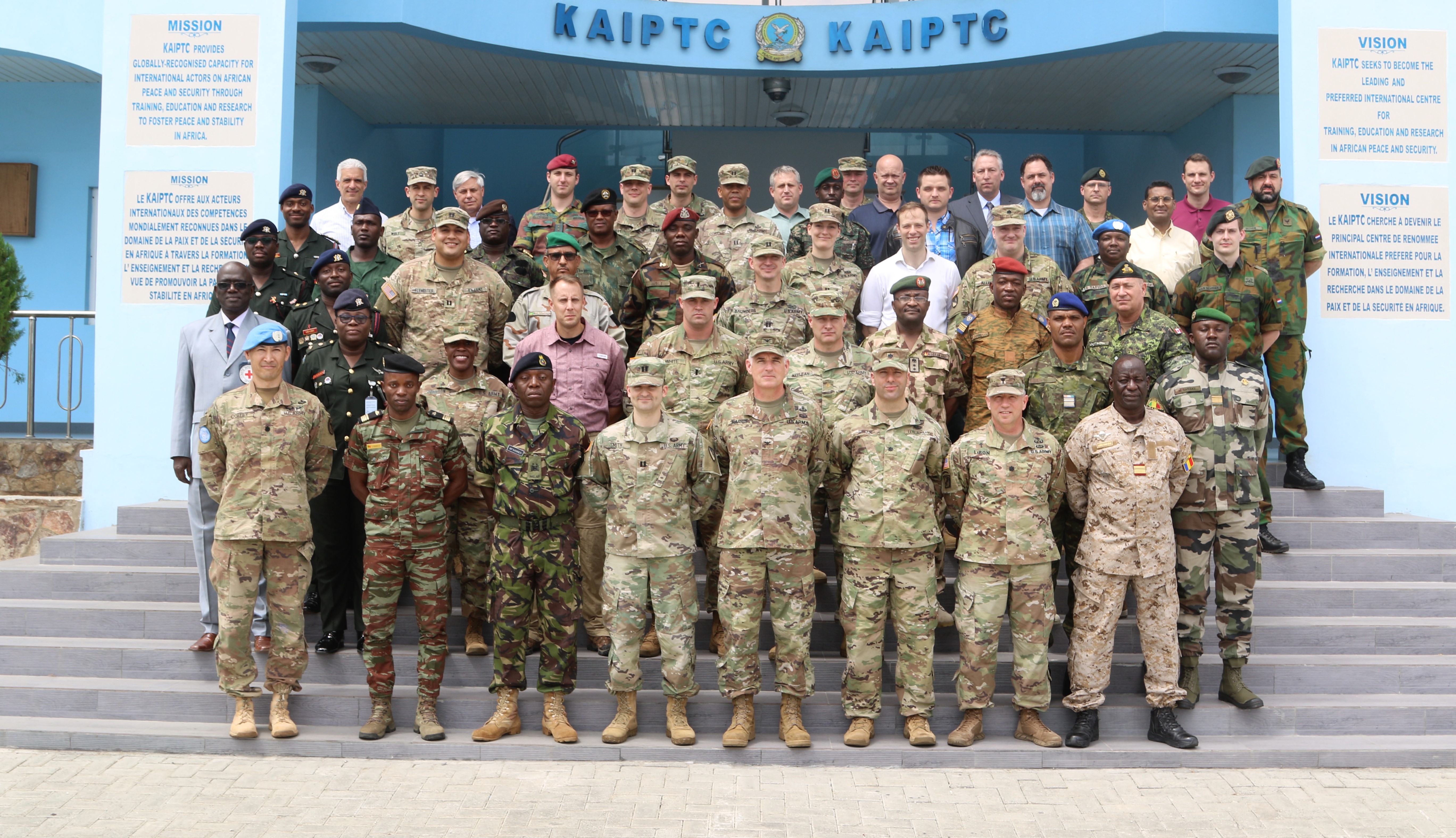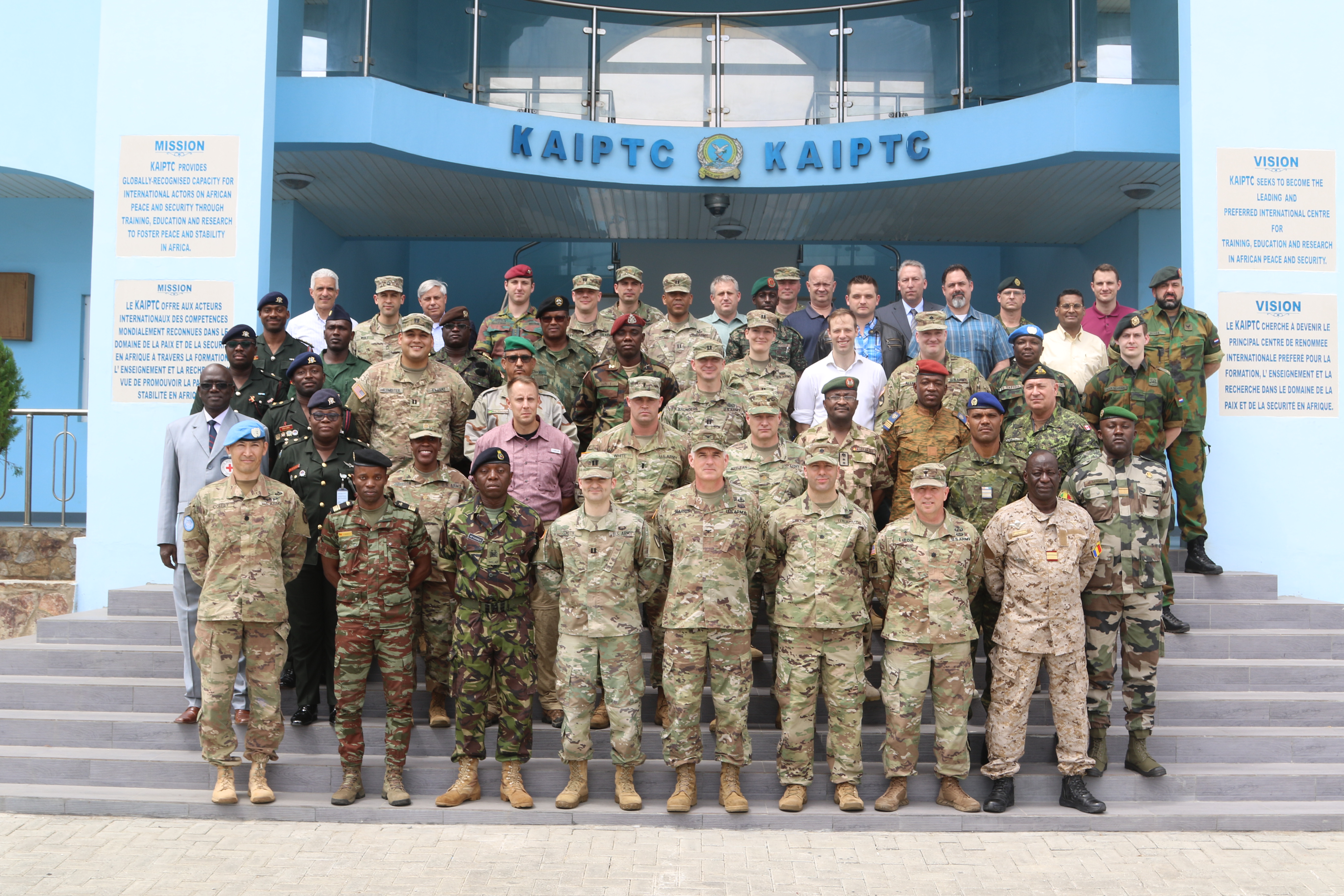 VICENZA, Italy - In partnership with the Ghana Armed Forces and African partner nations, U.S. Army Africa personnel took part in the United Accord 18 main planning event Feb. 26-Mar. 2 at the Koffi Annan International Peacekeeping Training Center in Accra, Ghana.
The GAF hosted the combined joint planning event, which included delegates from five Western partner nations and 14 African partner nations with a wide range of experience in regional peacekeeping operations.
"There's so much experience here at the planning event from the various partner nations, that I'm sure we will have a very successful exercise," said Lt. Col. Justin Sisak, the USARAF lead planner for UA18. "Having so much diversity and culture assists in the planning process."
The UA18 MPE brings key leaders involved in the main exercise under one roof to review, refine and approve exercise concepts to ensure mission success during the UA18 execution, scheduled for this summer.
"We conducted detailed site surveys of the cooperative security location, where we will receive and redeploy all exercise participants, and the Bundase Training Camp, which is where the field training exercise will take place, to identify requirements and upgrades needed," Sisak said.
Attendees accomplished the majority of their objectives, including event scenarios, security plans, logistics and communication needs, in just one week. Through classroom instruction, a command post exercise and a field training exercise, United Accord 18 participants can improve capabilities to plan and employ their forces to effectively counter violent extremist organizations which will enhance regional security.
Participants in UA18 will build relationships and hone their skills to conduct future peacekeeping operations in support of United Nations and African Union mandates in West Africa.
Delegates confirmed UA18 focuses on UN and AU peace support operations and strengthening military-to-military relationships and cooperation amongst all participants.
"I think this was probably the most successful MPE in terms of the amount of input and participation we got to develop a good scenario and setting the stage for the CPX portion of the exercise," said Col. John Harris, the USARAF G7 training and exercises director. "I think this is going to be a great exercise and I'd like to thank our African and allied partners. I hope they will get something out of this exercise as well as what they are contributing."
At the conclusion of the planning event, participants departed with a sense of accomplishment, according to Sisak. Most importantly, culture, experience and knowledge were shared amongst participants to strengthen future planning.
"This planning event has been a tremendous success," he said. "I believe we set a solid foundation during the main planning event and I express my gratitude to all the planners for their cooperation and collaboration that will result in a successful exercise."