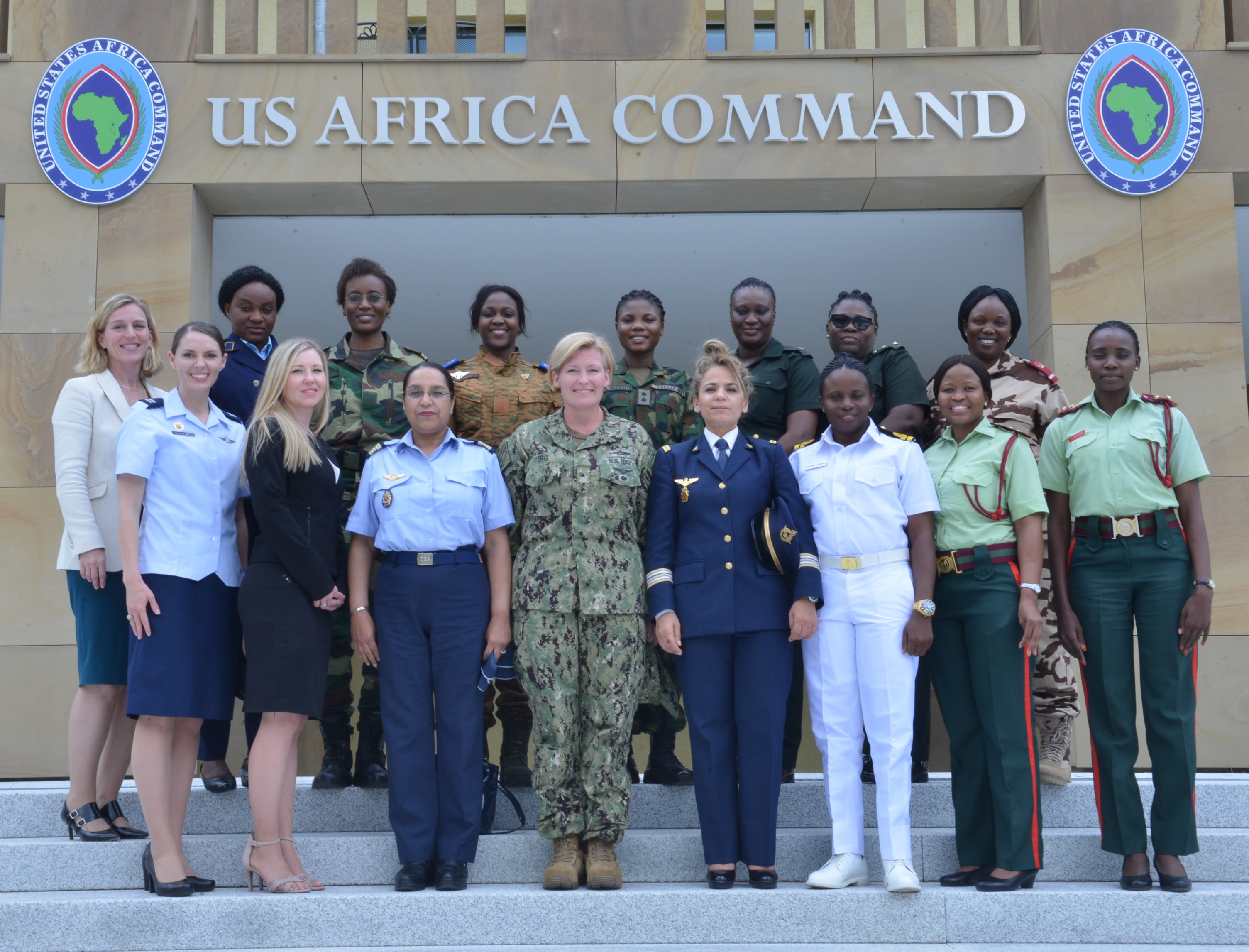 9 photos: United States Africa Command Image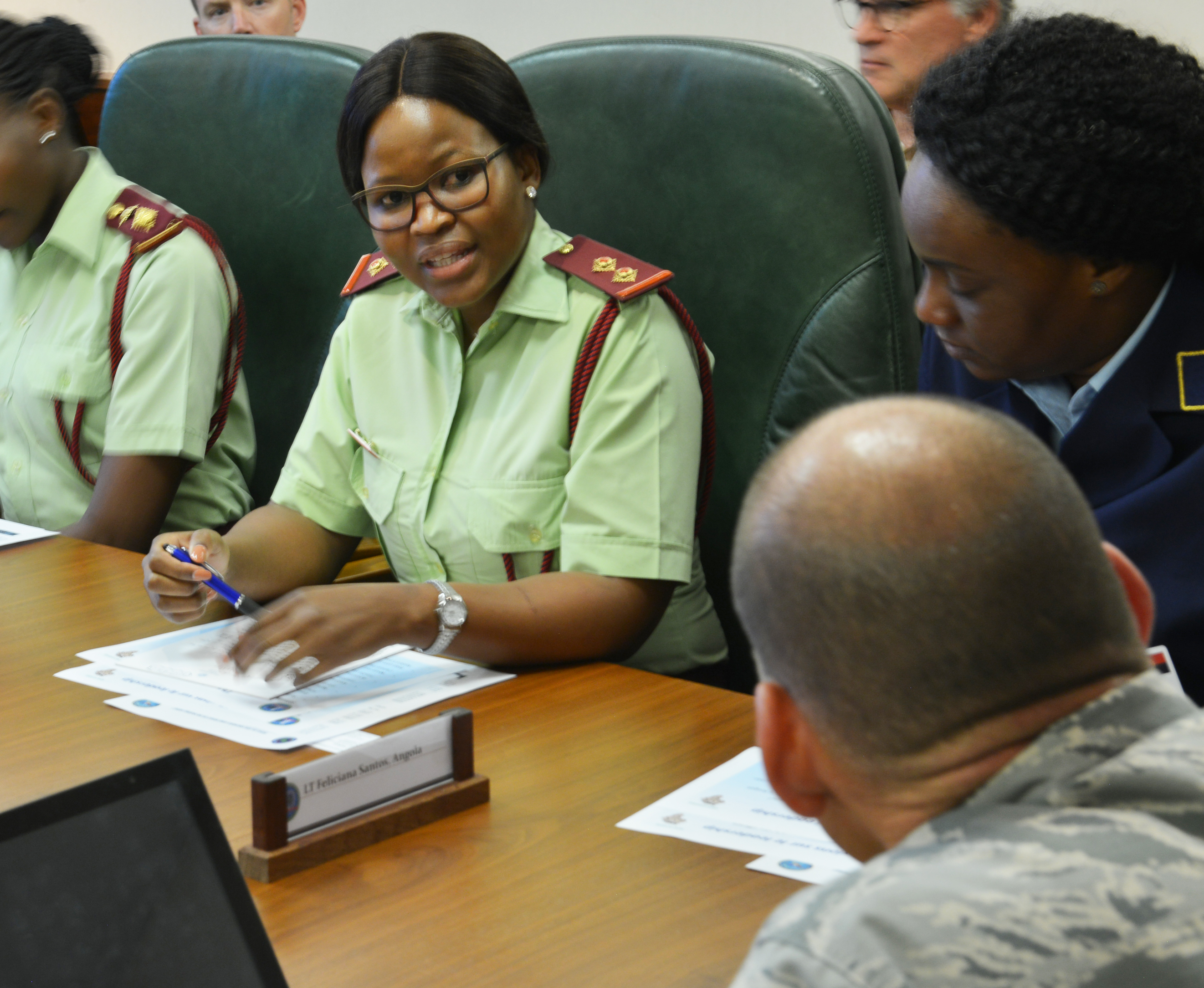 9 photos: AFRICOM J6 holds annual Women's Communication Symposium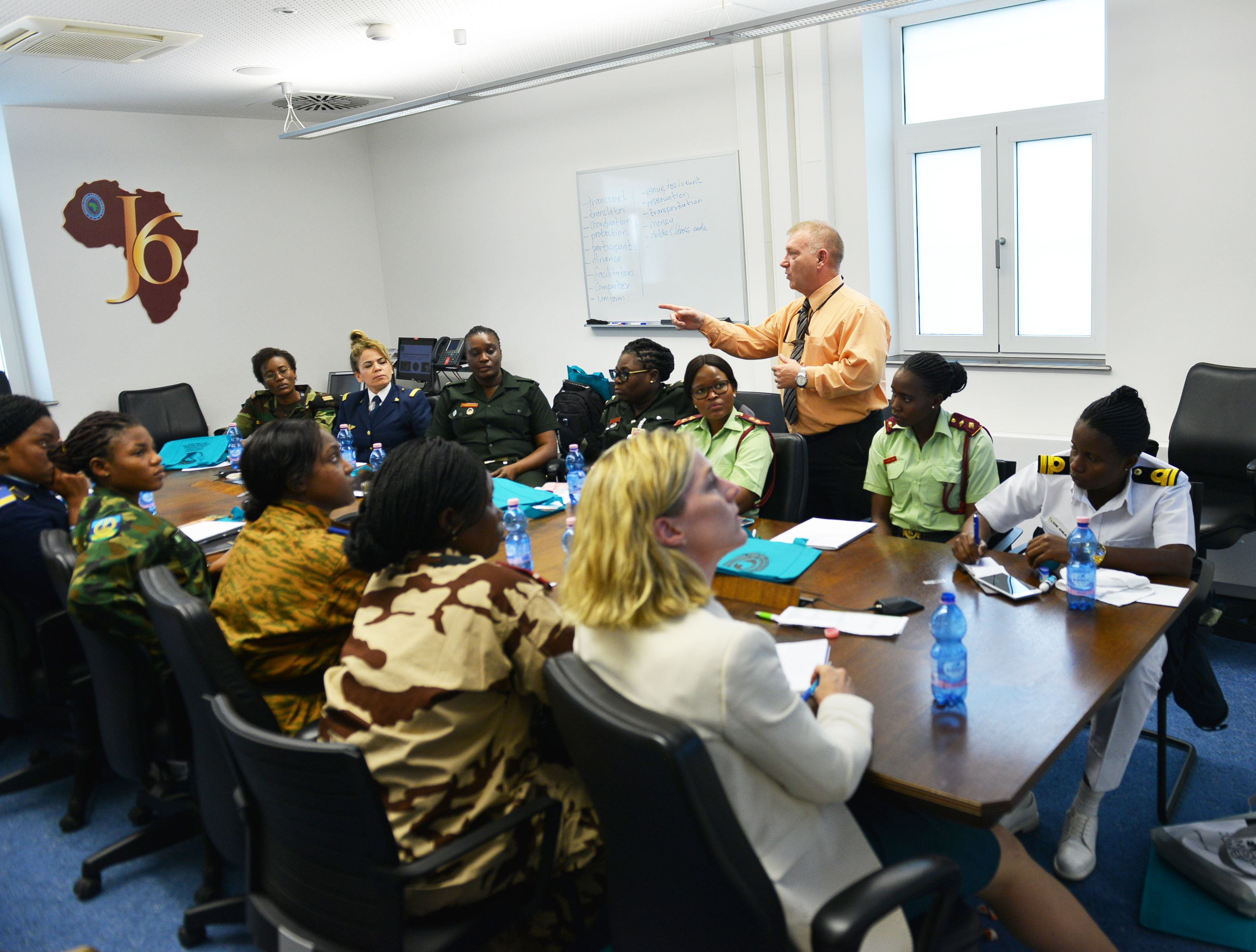 9 photos: AFRICOM J6 holds annual Women's Communication Symposium
9 photos: AFRICOM J6 holds annual Women's Communication Symposium
9 photos: AFRICOM J6 holds annual Women's Communication Symposium
9 photos: AFRICOM J6 holds annual Women's Communication Symposium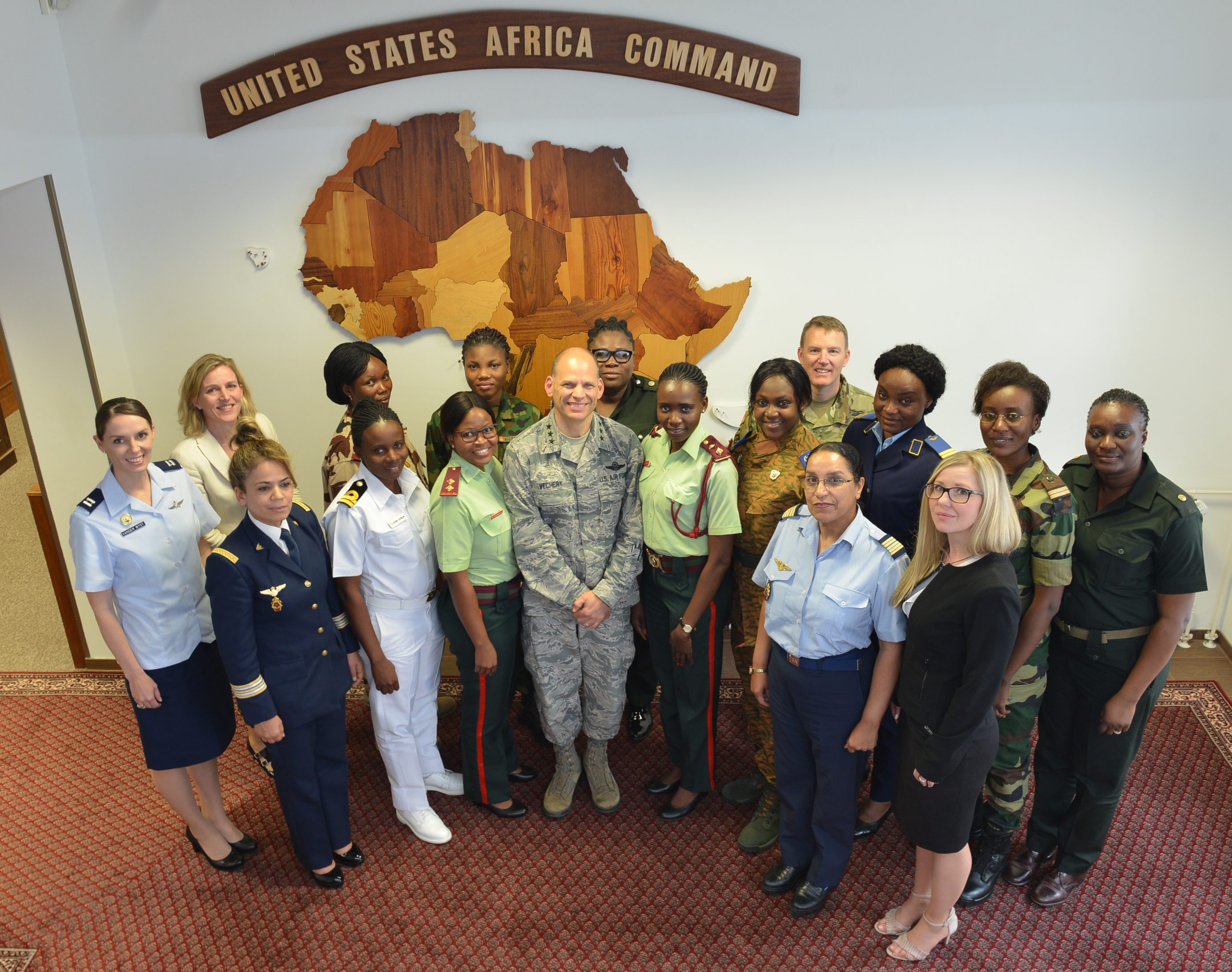 9 photos: AFRICOM J6 holds annual Women's Communication Symposium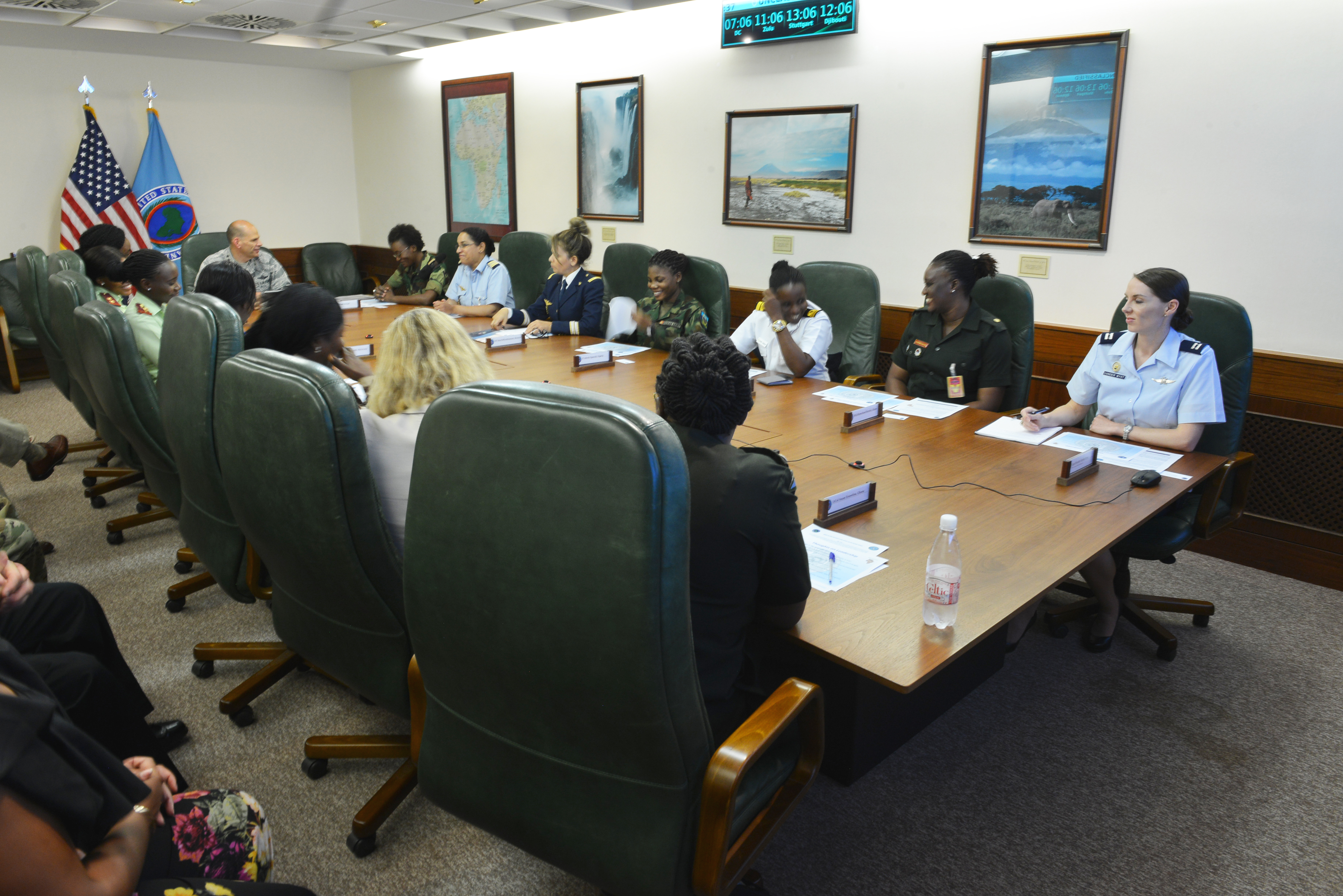 9 photos: AFRICOM J6 holds annual Women's Communication Symposium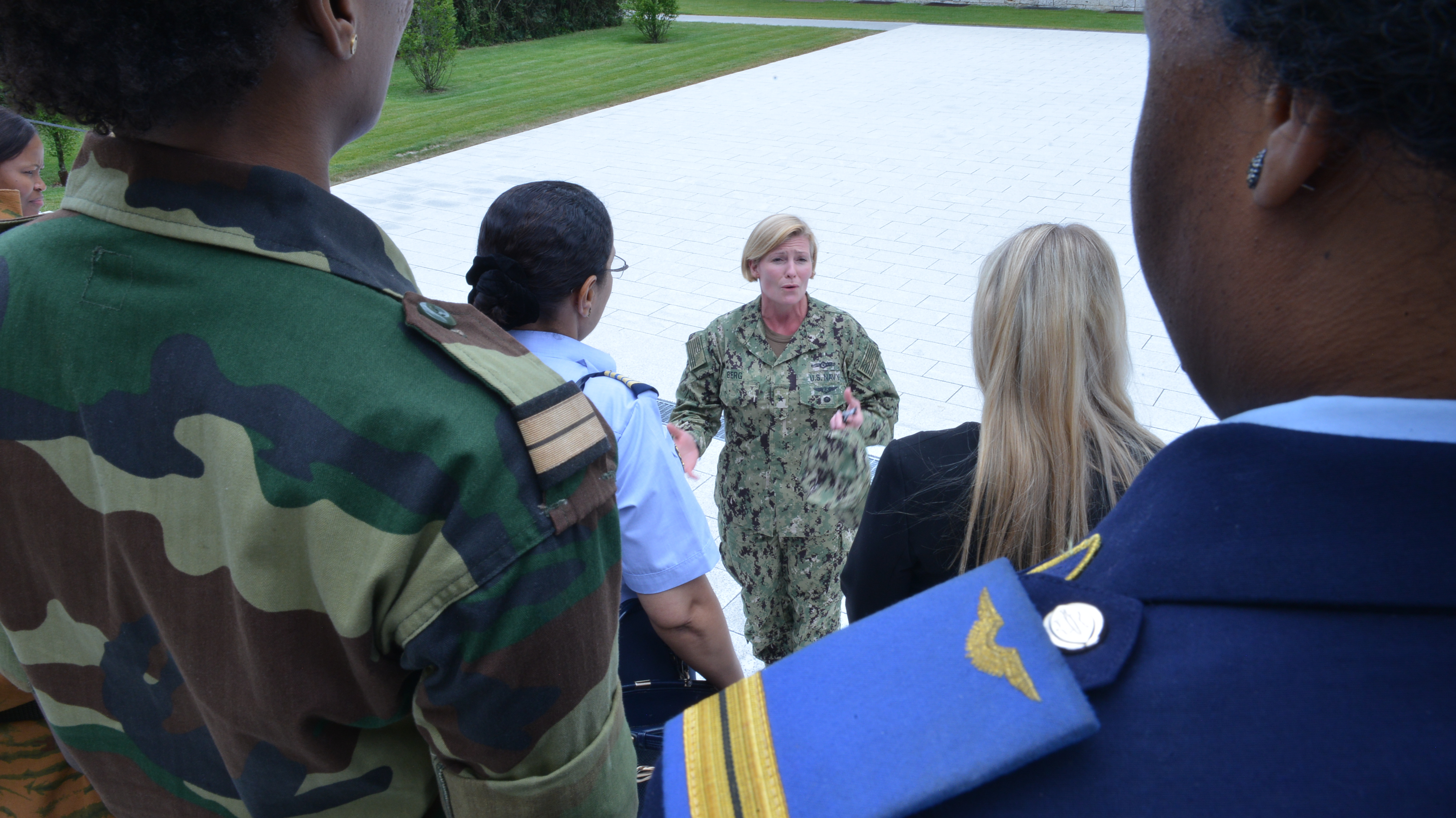 9 photos: AFRICOM J6 holds annual Women's Communication Symposium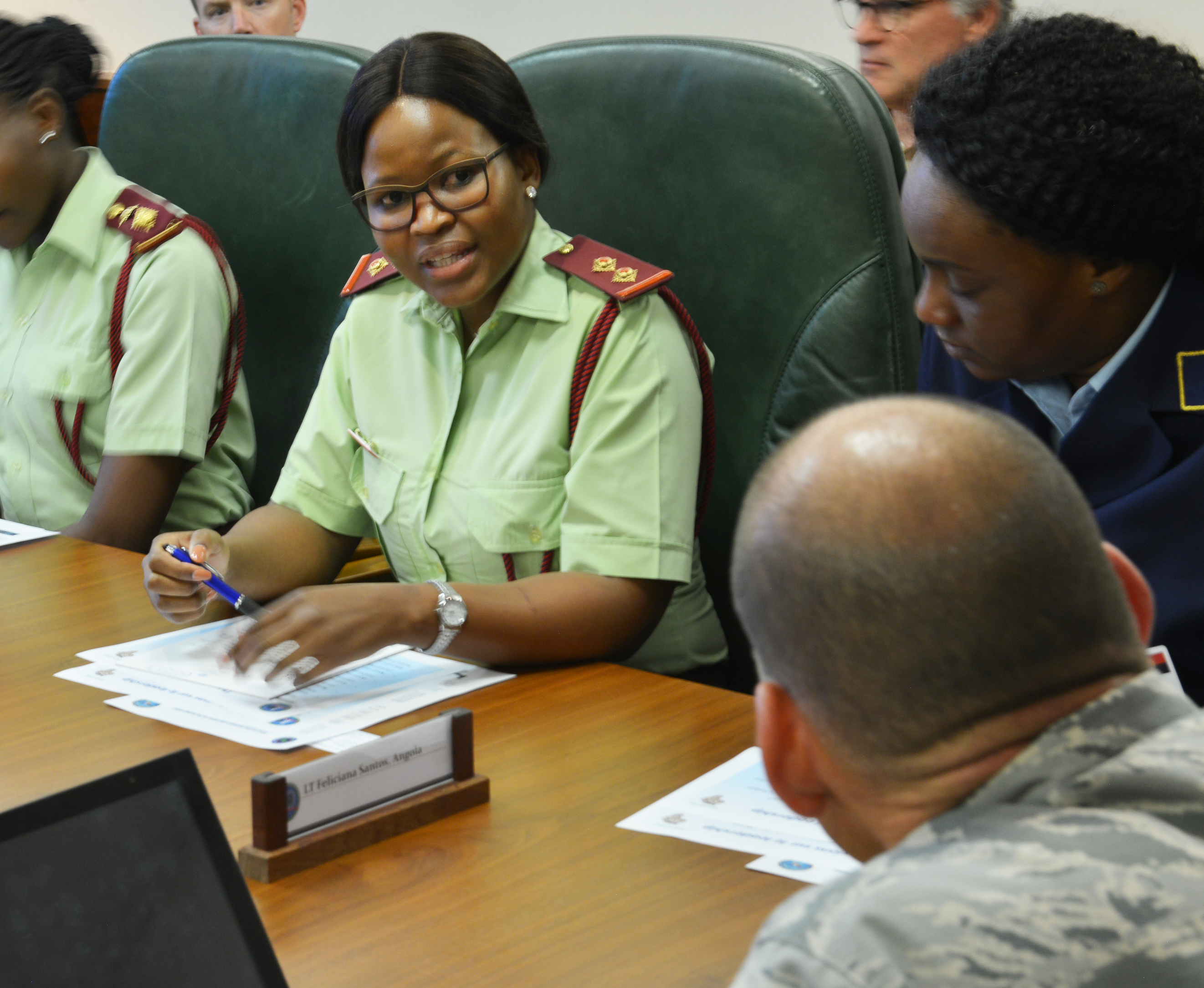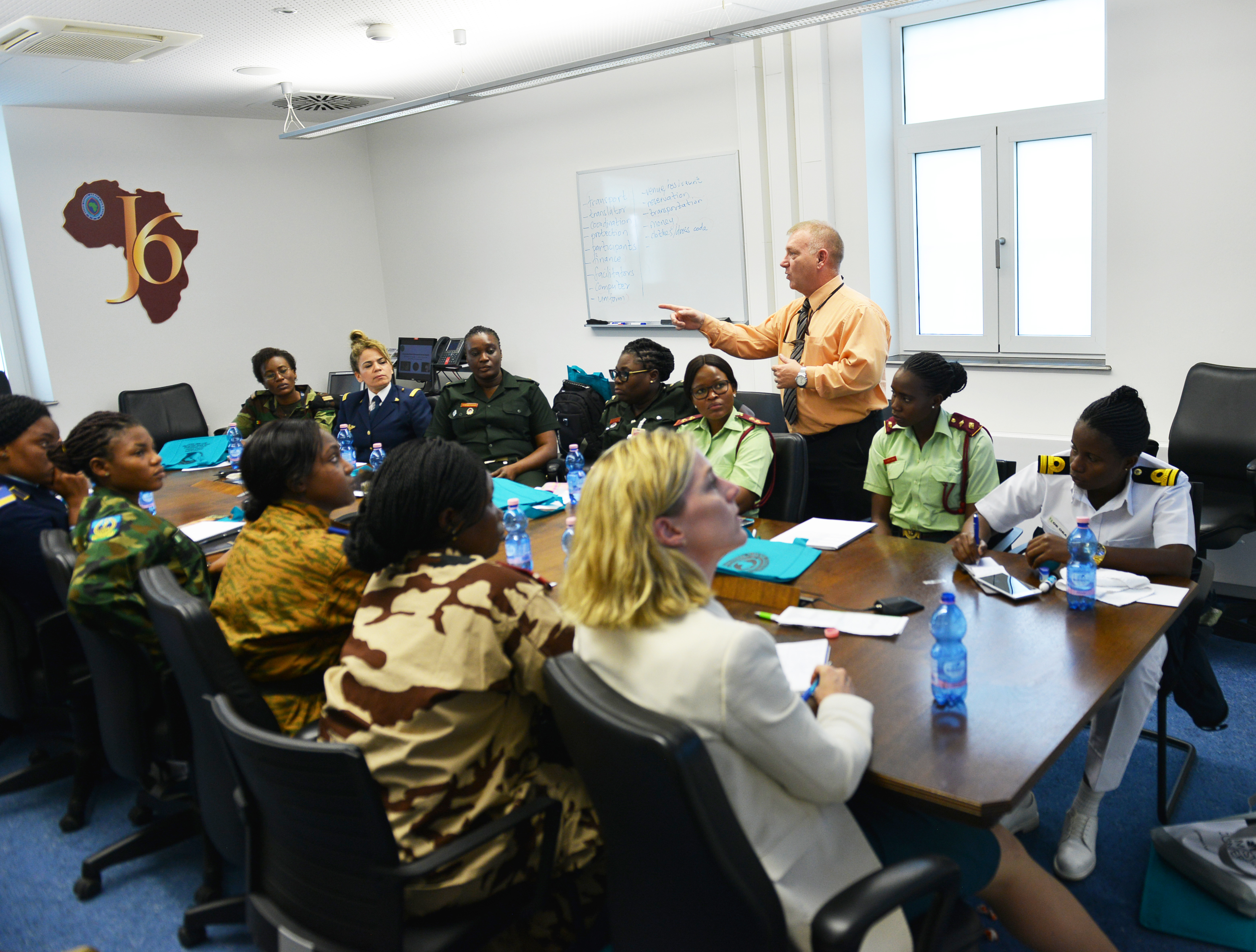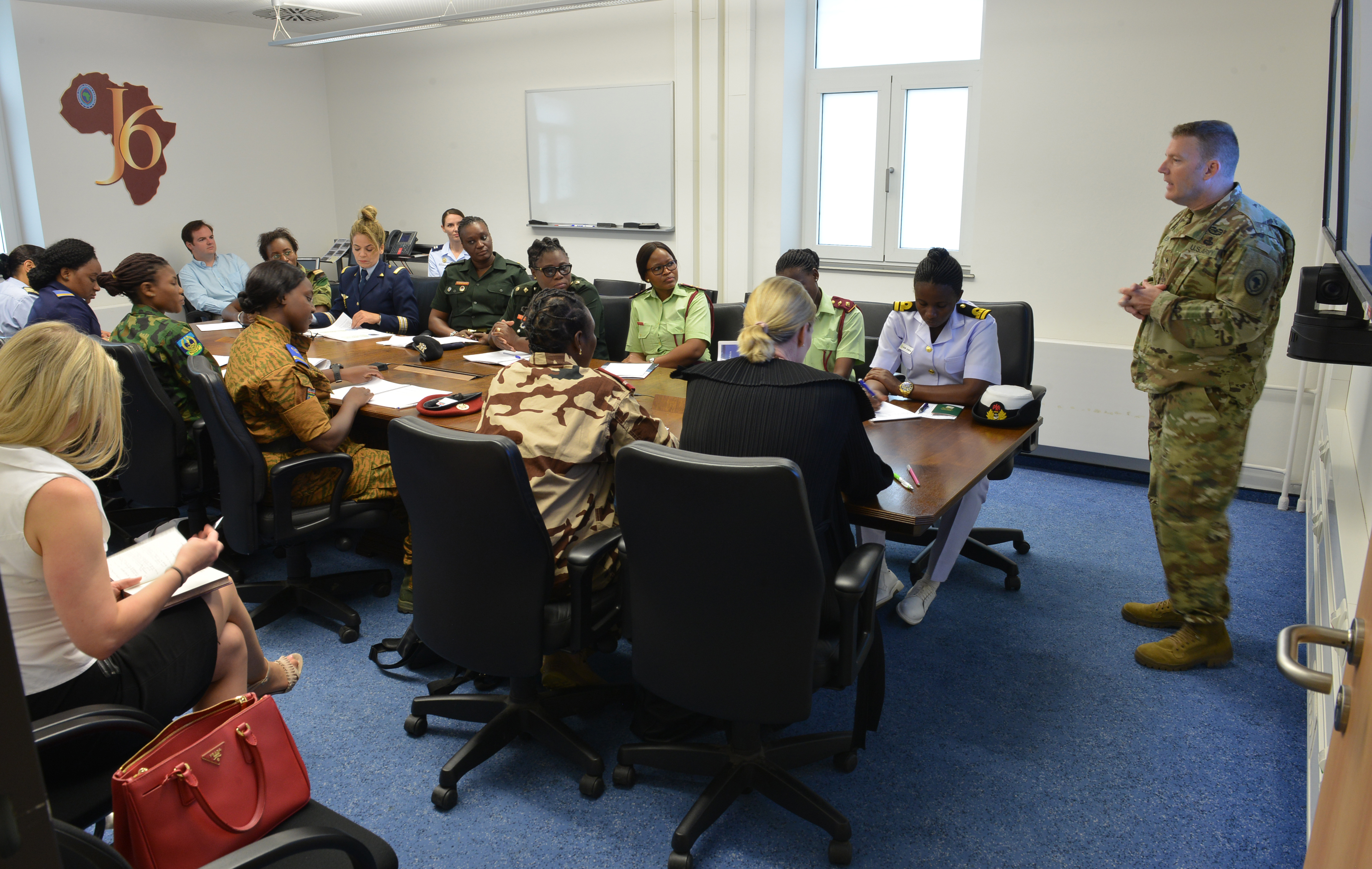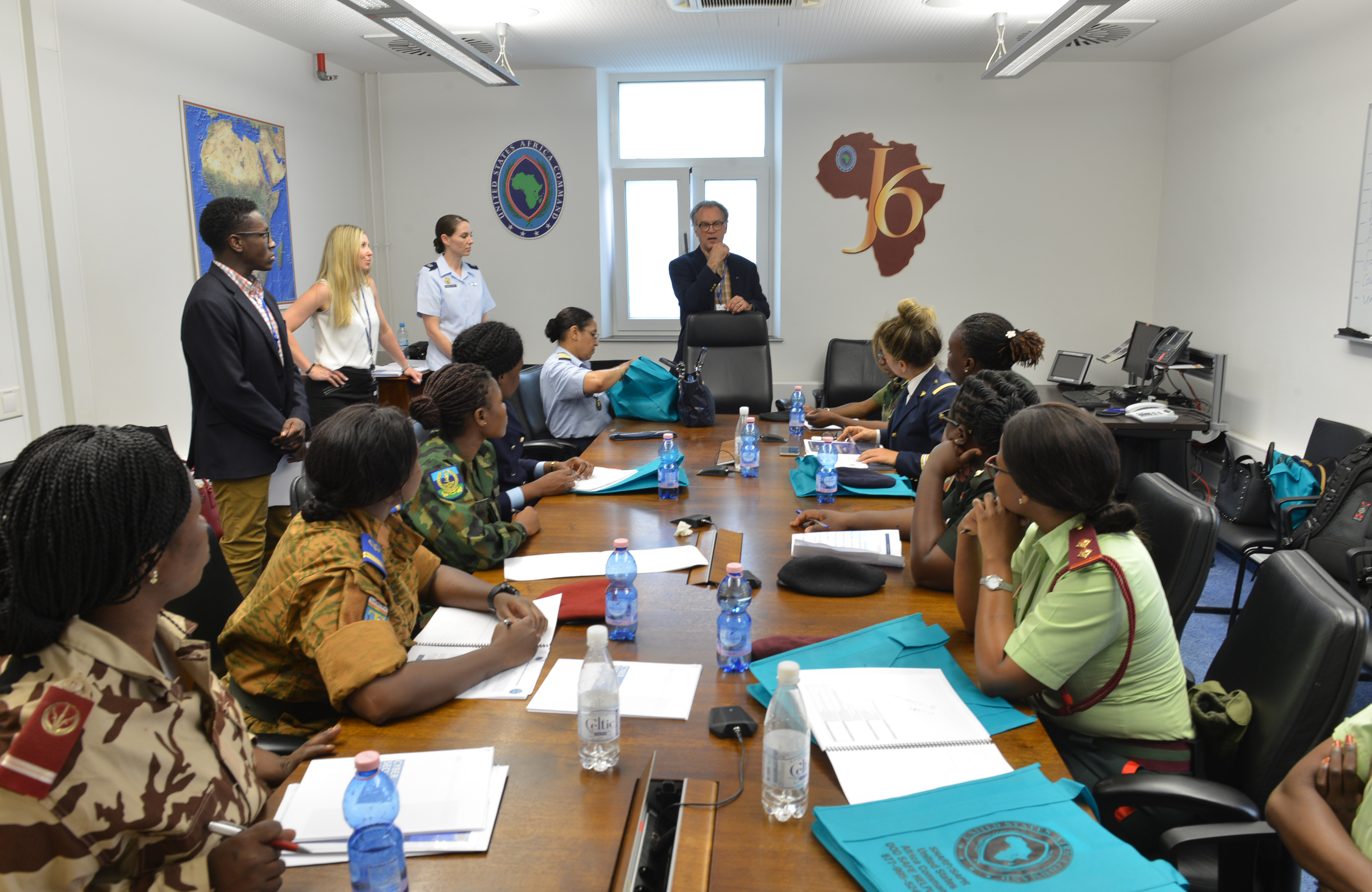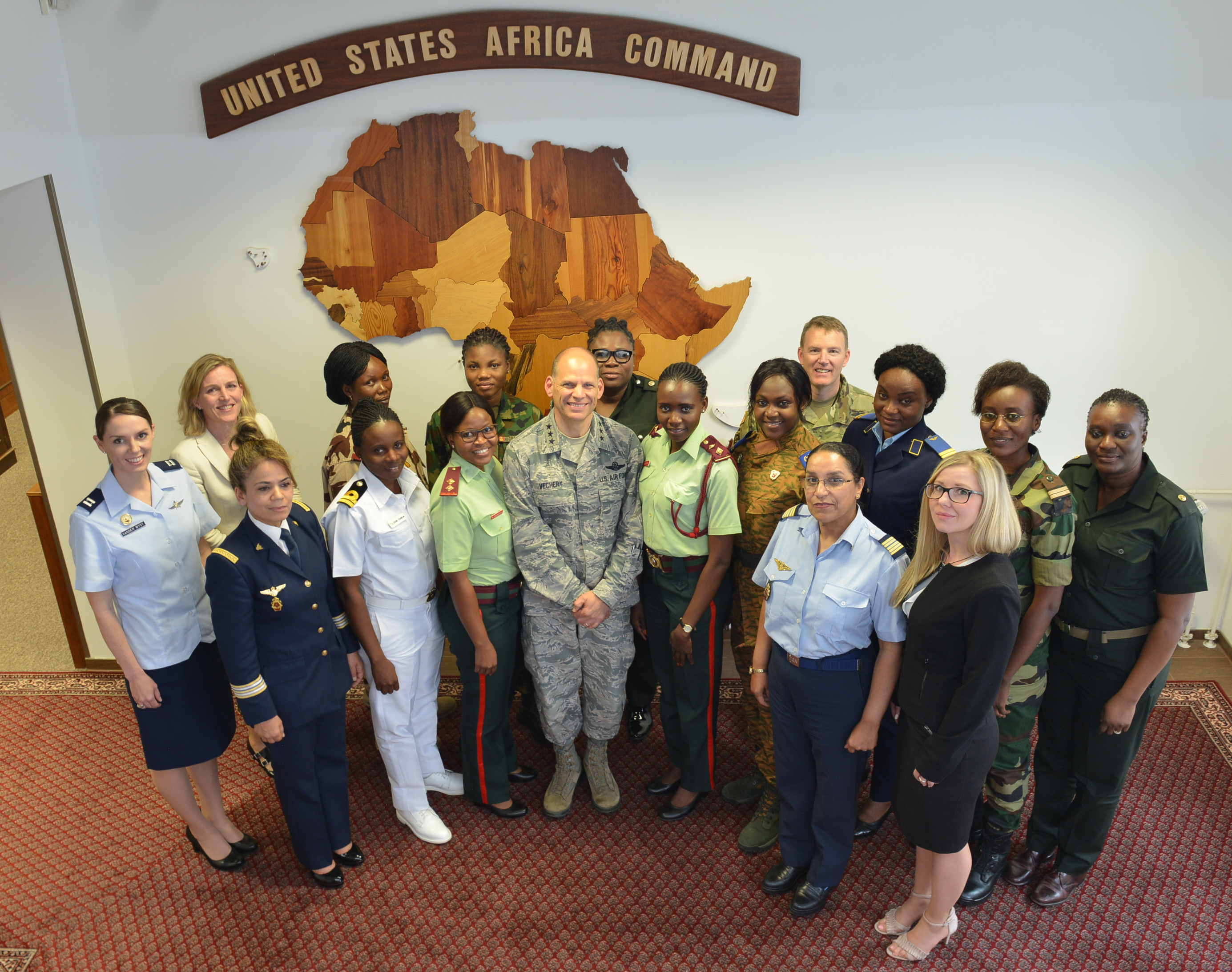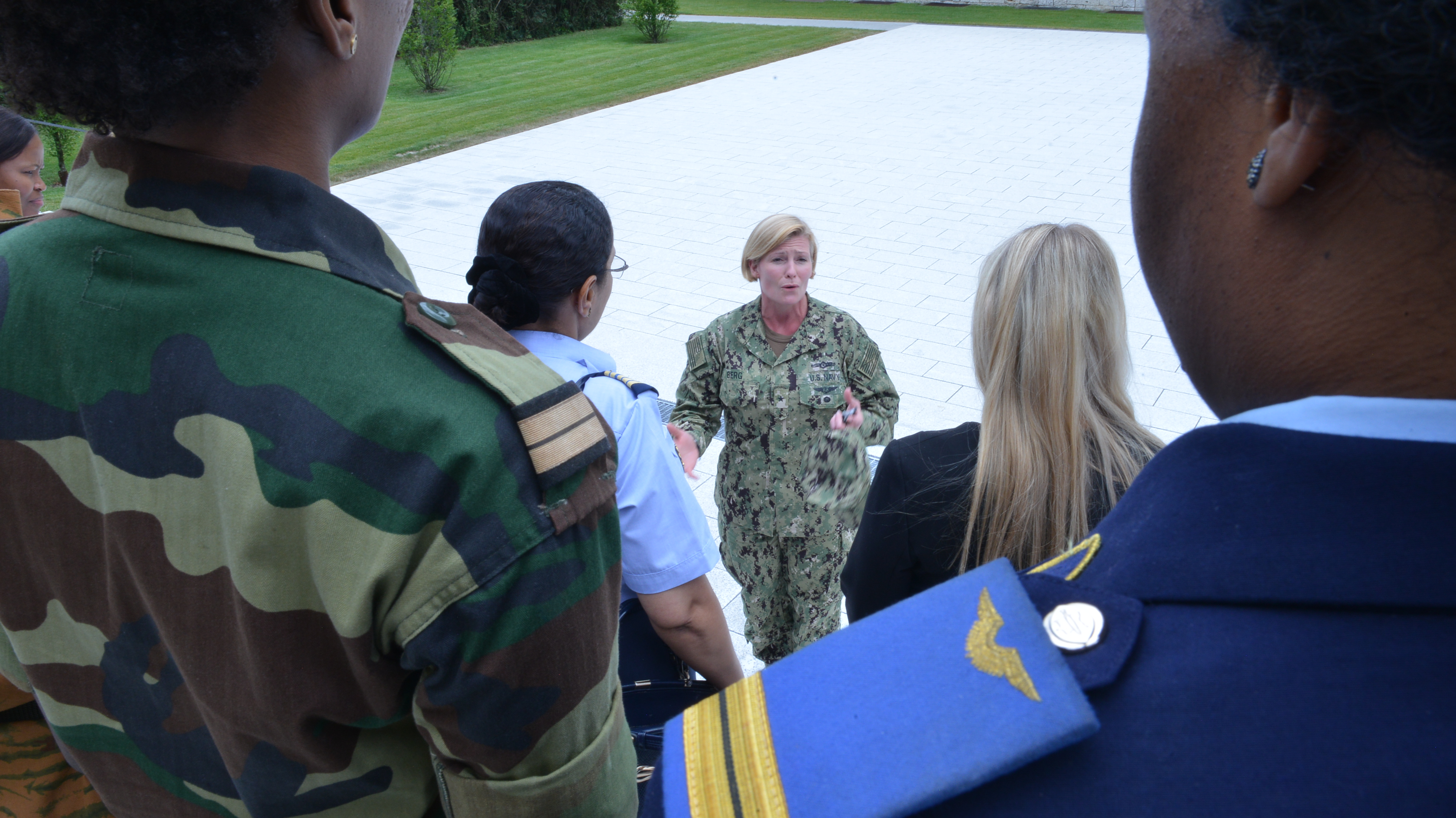 STUTTGART, Germany – U.S. Africa Command held its annual Women's Communication Symposium – 2018, at the AFRICOM Headquarters, U.S. Army Garrision Stuttgart, Germany, June 24-27.
Led by the AFRICOM Directorate of Command, Control, Communications and Computer Systems (C4)/J6, the event hosted delegation of 14 women military signal communicators from Angola, Botswana, Burkina Faso, Chad, Ghana, Morocco, Nigeria, Senegal, Sierra Leone, and the U.S., under the command's Women's Military-to-Military Engagement Program.
The delegation also attended at the Joint Women's Leadership Symposium 2018, visited to the Space and Naval Warfare Systems Command in San Diego, California, as well as the U.S. Marine 9th Communication Battalion, Camp Pendleton, a week prior.
The purpose was to build partner capacity by familiarizing and exposing African women military officers and senior noncommissioned officers with signal and cyber defense key processes and training procedures, to include standardization, equipment, communications, and logistical support. The participants were exposed to multiple examples of communications procedures to include; development and structure of the U.S. Armed Forces signal corps, basic C4 and cyberspace operations, as well as standardization of these efforts through the use of USAFRICOM's C4 systems.
"This annual event enables female communicators from our African partner nations to actively participate in an international event with other military professionals covering topics ranging from operations to professional development," said Brig. Gen. Christopher Eubank, director, AFRICOM C4 Systems/J6. "Key to this effort is USAFRICOMs Women's Military to Military event."
The first day included a meeting with Lt. Gen. James Vechery, AFRICOM Deputy to the Commander for Military Operations, and roundtable discussions about cybersecurity workforce development and cybersecurity incident management.
"It is a great platform for military women from all over Africa to come together and share ideas and challenges they face in their line of duty," said Lt. Nametsegang Ramadila, a signal officer in the Botswana Defense Force. "It also empowers us with a wealth of knowledge in the ever changing information technology (IT) industry, knowledge which we take back home to empower other women."
"It's a great initiative by USAFRICOM," she said.
Day two included discussions about implementing the Women's Peace and Security initiatives into military operations, and the U.S. Armed Forces Equal Opportunity and Sexual Harassment and Assault Response Programs.
"When I see the level of integration of women in the U.S. military it's amazing," said Lt. Laressa Compaore, a signal officer in the Burkina Faso Army. "It inspires me and makes me think about what I can do for my country."
Day three included closing remarks and the conclusion of the event. The African partners expressed positive feedback regarding the event.
"It is such a wonderful opportunity for African women to learn about news technologies, to see some signal equipment used by the U.S., and to be inspired with other females around the world," said Compaore. "It gives us so many ideas and tools to help to improve female integration in our Army. I am going to use this experience to proposals to my commanders to enhance women integration in the military. We are working together, men and women, to build a better Army in Burkina Faso."
United States Africa Command works closely within with our partner nations to promote peace, security, and open information sharing through Military-to-Military engagements, according to Malgorzata Makuchowski, women's military-to-military program manager, AFRICOM J6,
"We are taking the Women's Military-to-Military program to another level, as we don't only concentrate on interoperability, communication, cyber security," said Makuchowski, "but also on professional development, implementation of Women, Peace, and Security initiatives and promoting women's role in violence prevention and peacekeeping operations."
USAFRICOM is continues its mission of building partner capacity on the continent of Africa and enhancing partnerships with African countries towards a safe, stable, and prosperous Africa, an enduring U.S. interest.