7 photos: AFRICOM Hosts Conference for Senior Enlisted Leaders; Unveils New Enlisted Development Strategy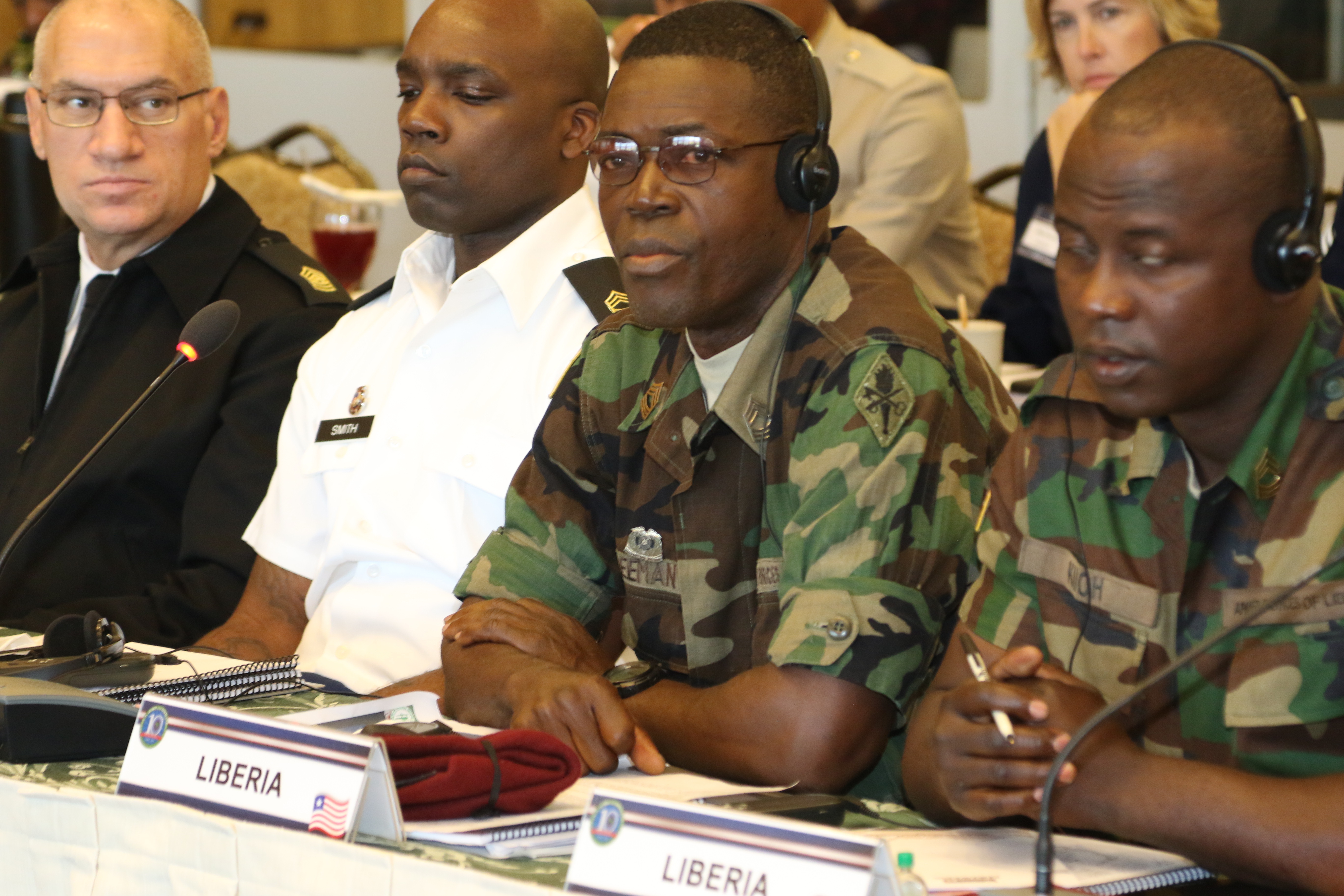 7 photos: AFRICOM Hosts Conference for Senior Enlisted Leaders; Unveils New Enlisted Development Strategy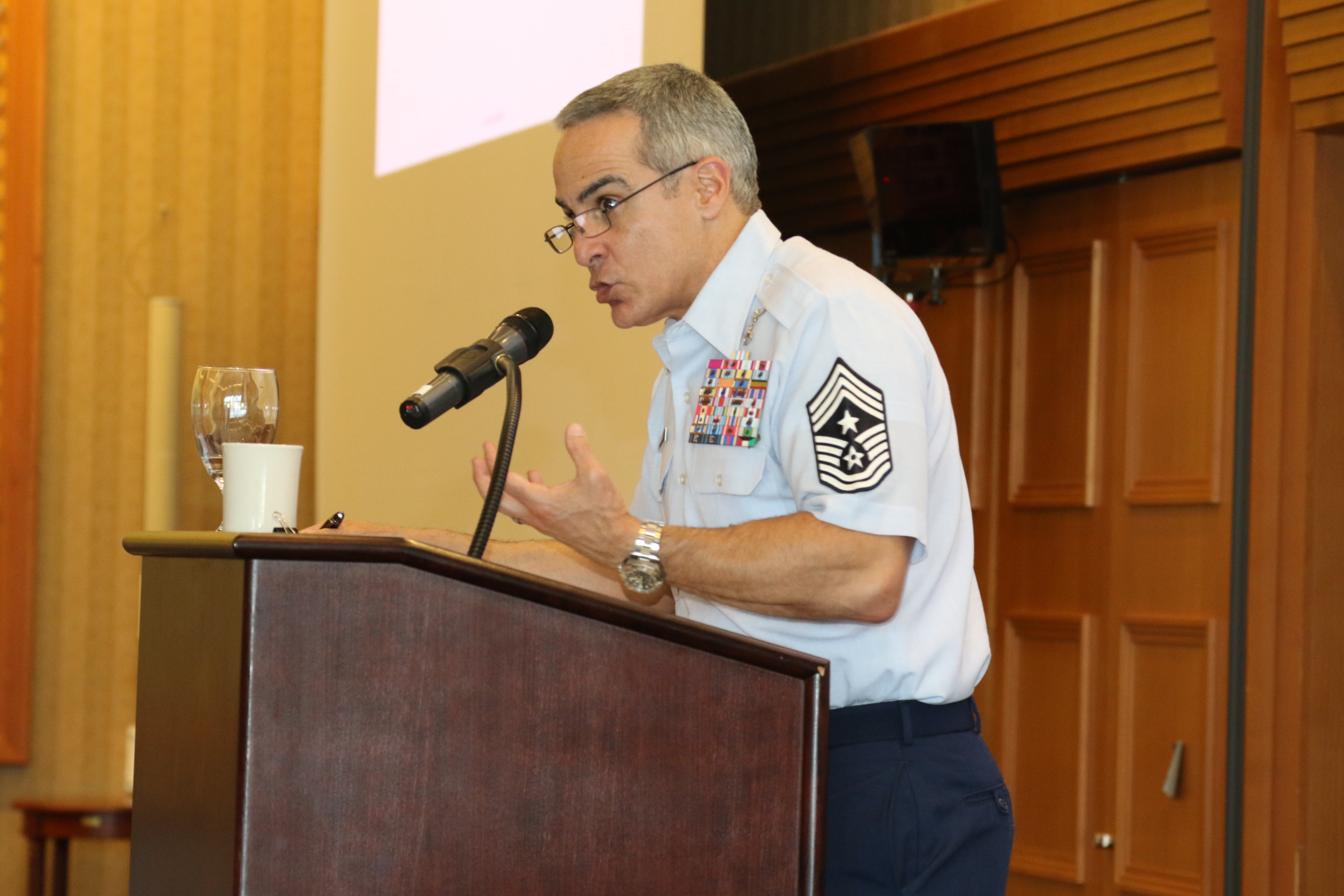 7 photos: AFRICOM Hosts Conference for Senior Enlisted Leaders; Unveils New Enlisted Development Strategy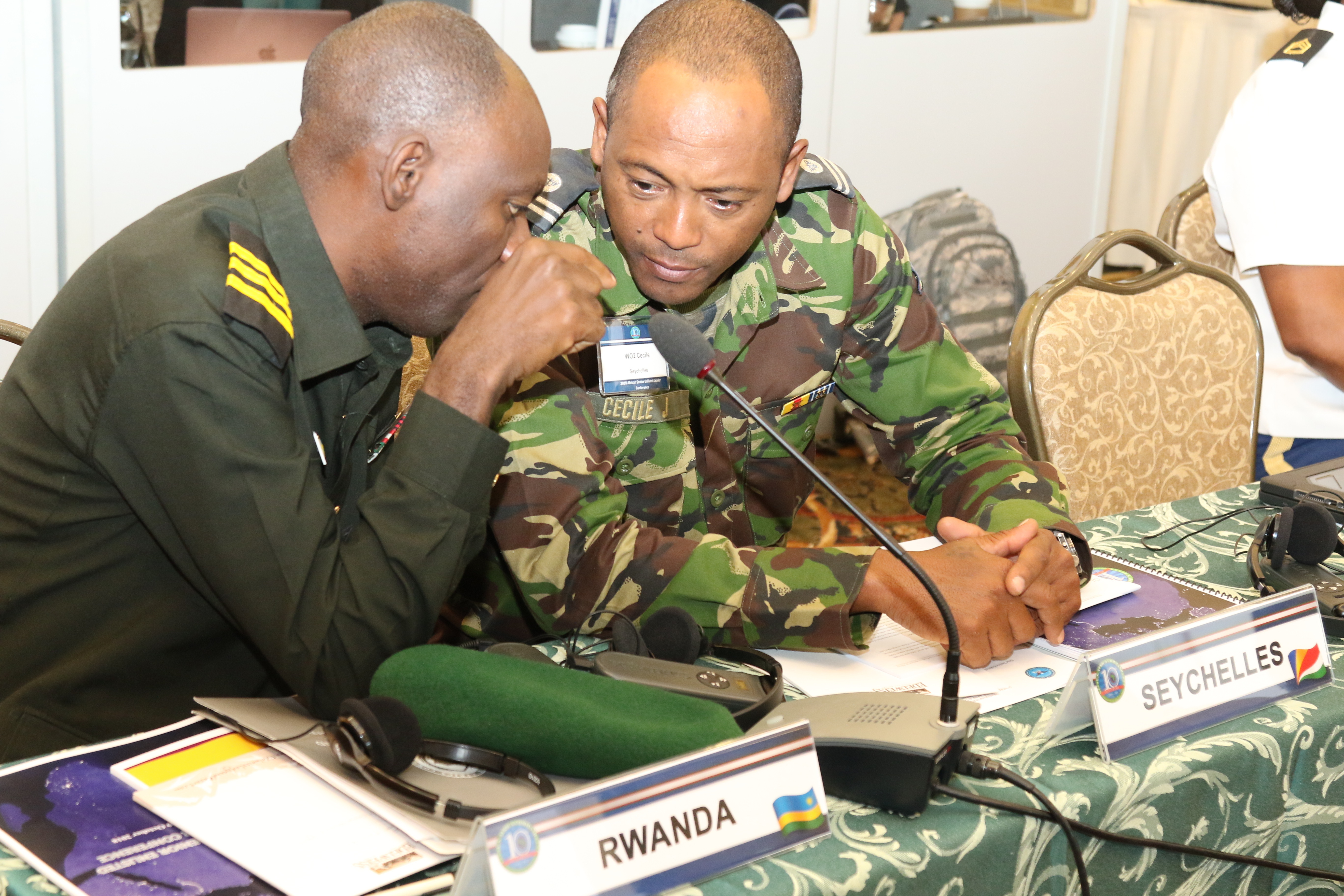 7 photos: AFRICOM Hosts Conference for Senior Enlisted Leaders; Unveils New Enlisted Development Strategy
7 photos: AFRICOM Hosts Conference for Senior Enlisted Leaders; Unveils New Enlisted Development Strategy
7 photos: AFRICOM Hosts Conference for Senior Enlisted Leaders; Unveils New Enlisted Development Strategy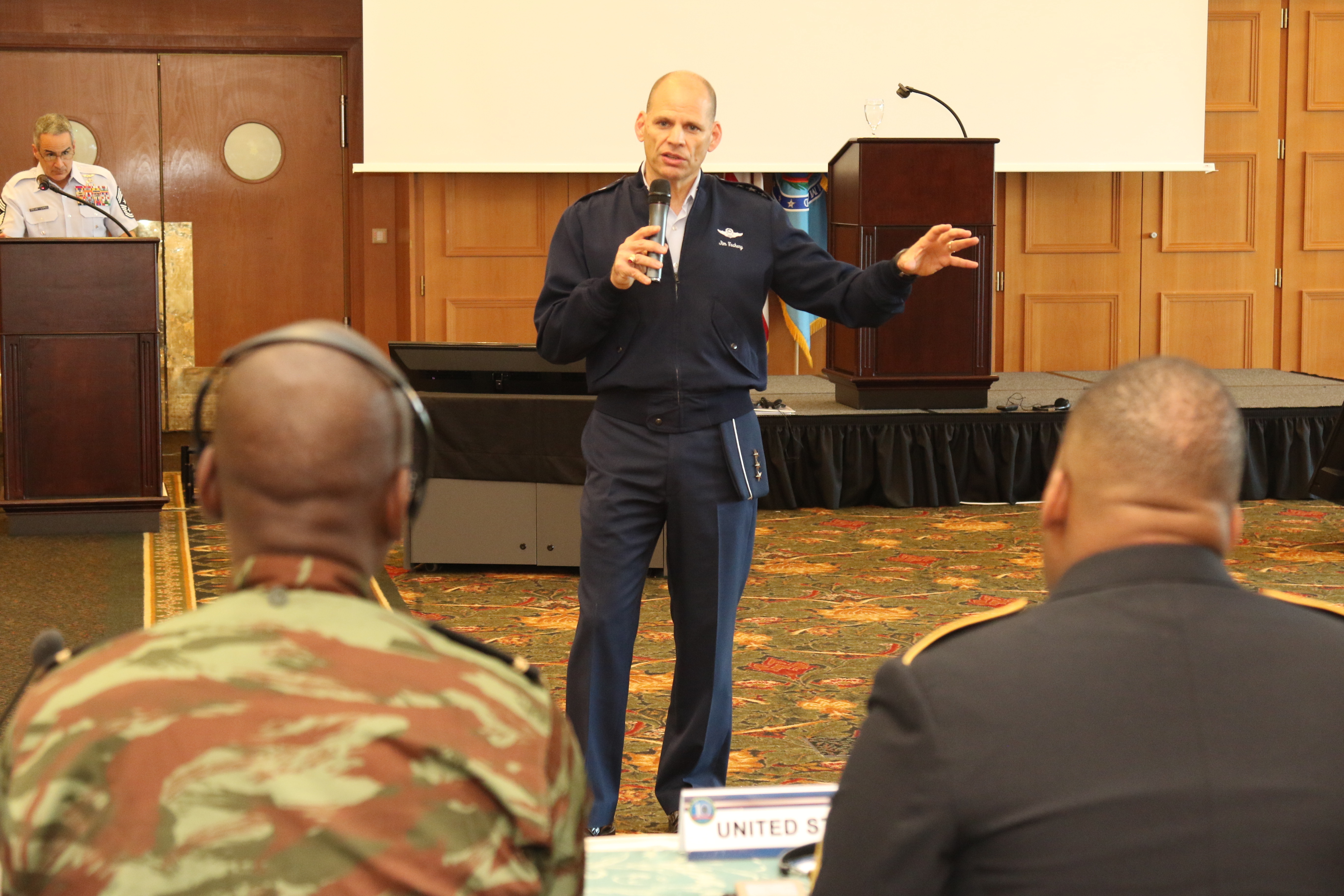 7 photos: AFRICOM Hosts Conference for Senior Enlisted Leaders; Unveils New Enlisted Development Strategy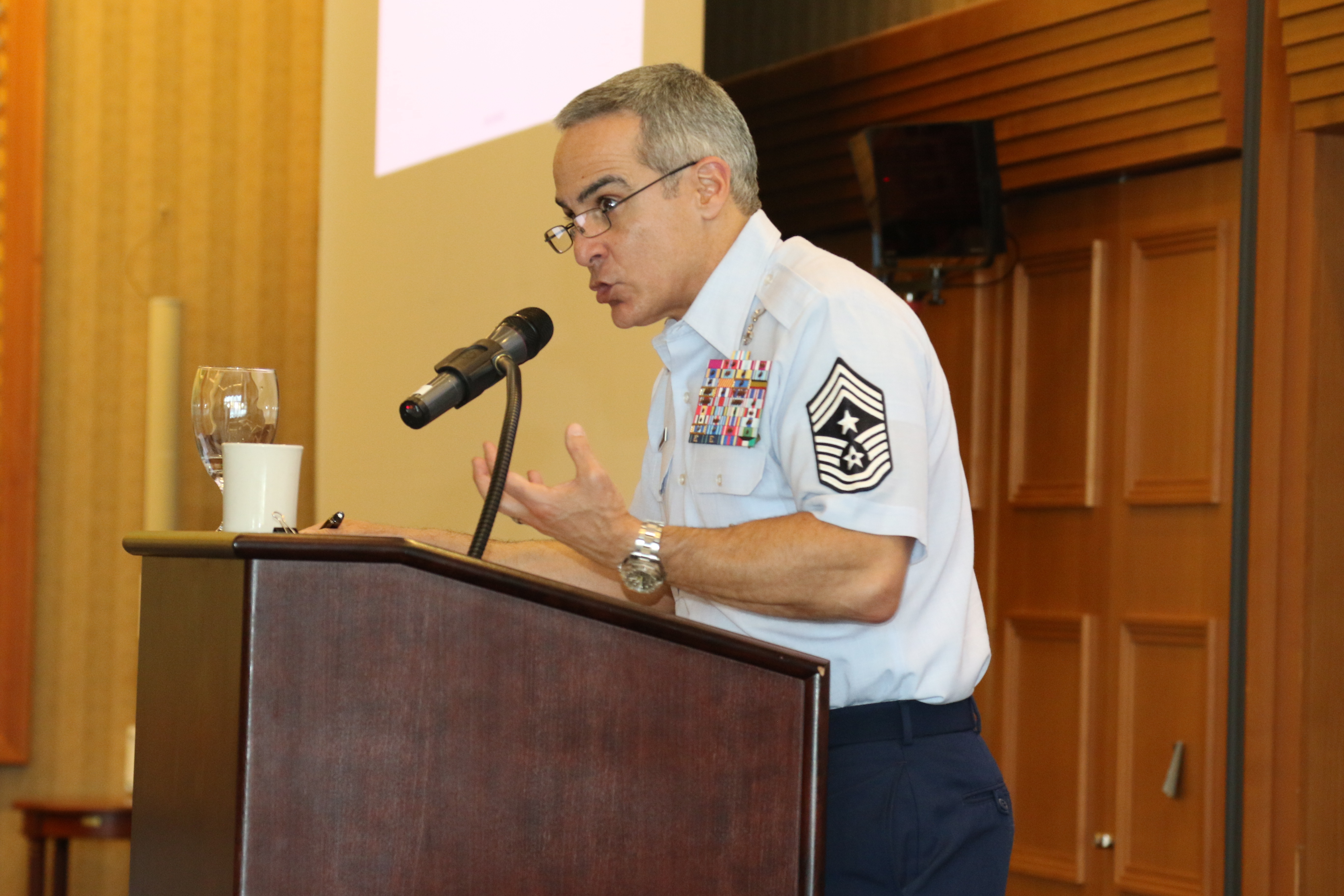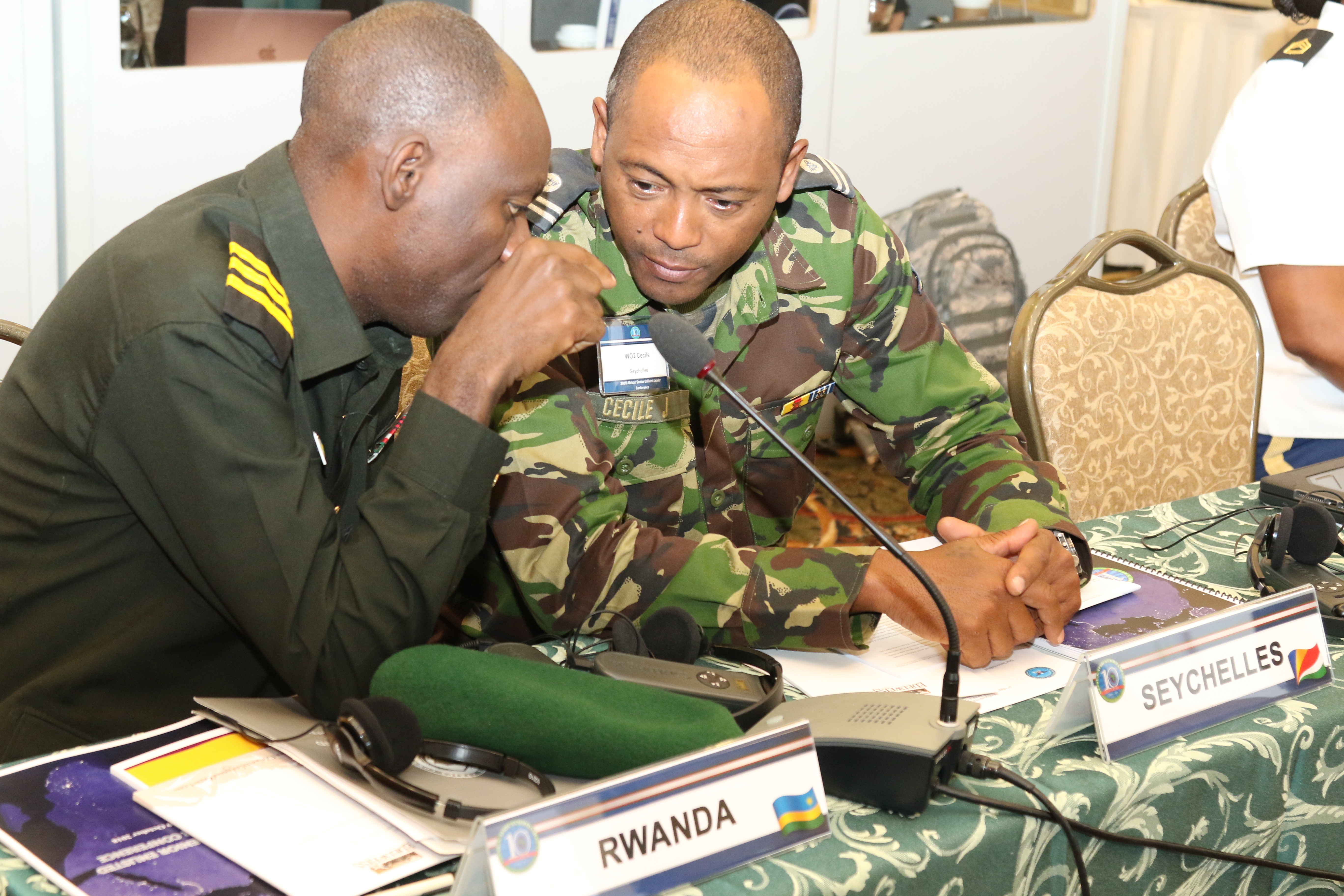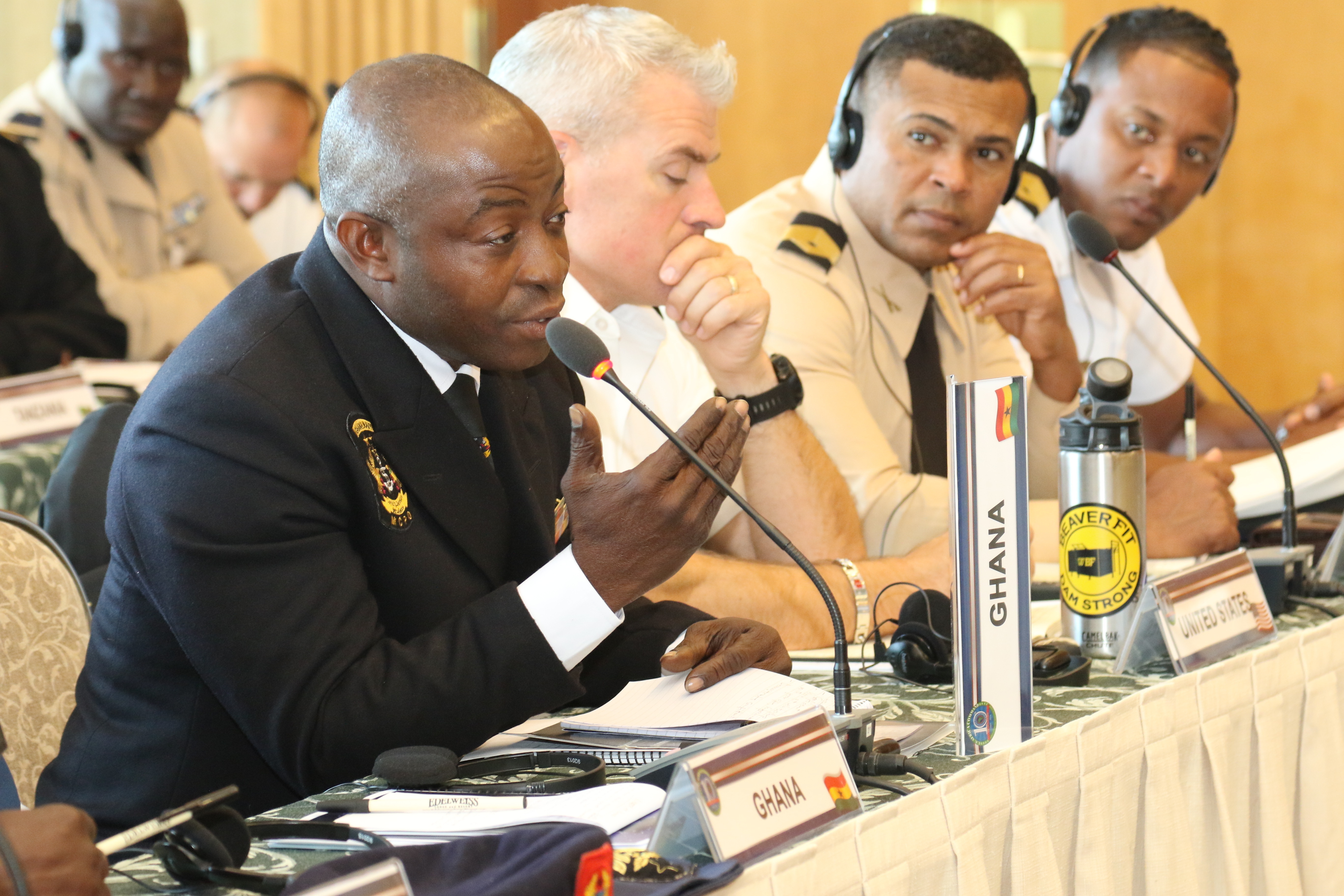 U.S. Africa Command hosted the 2018 Africa Senior Enlisted Leader Conference (ASELC) Oct. 16-19 in Garmisch-Partenkirchen, Germany.
Senior Enlisted Leaders from 25 African partner nations and the U.S. participated in the event.
"The second Africa Senior Enlisted Leader Conference was designed as a follow-up on some of the requests from our African partners from 2017," said Chief Master Sgt. Ramon Colon-Lopez, Command Senior Enlisted Leader, U.S. Africa Command. "Many of them asked for help with professional military development and this year we ended up drafting a strategy, the Africa Enlisted Development Strategy, that tackles a lot of those requests from many of those countries."
The Africa Enlisted Development Strategy was designed to create low, to no cost initiatives for inter-African training to minimize Africans needing to travel to Europe or the United States to get professional military education, he said.
As part of the strategy, AFRICOM will utilize several efforts such as mobile training teams and the Department of Defense State Partnership Program to help enhance African professional military education institutions.
"Many of the countries in Africa are already carrying on with their own professional military institutions so we developed a plan to identify those institutions, gauge their capacity and capability to train other African partner nations and see what is sustainable in the near term for regional hubs of what we're calling centers of excellence for Africans to be able to train other Africans," Colon-Lopez said.
The strategy focuses on four priority countries per year. In fiscal year 2019, Botswana, Ghana, Liberia, and Malawi are the focus countries.
"The reason we chose those countries is because, not only have they progressed faster than many other African militaries, but they also have stability in their government and trust and empowerment from their senior officers as non-commissioned officers (NCOs) to carry on their mission," Colon-Lopez said. "As we're looking at the models of what we want to project forward for the future of this plan, those four countries made the most sense."
In Botswana, female integration in their military is "light years ahead of other countries" making them a great model for other nations, he said.
In Malawi, the Malawi Defence Force (MDF) NCO Academy was introduced in 2014, making it the first NCO academy on the African continent. Since then, they have trained NCOs from 11 other African nations.
"NCO development is very important in the Malawi Defence Force because NCOs are the backbone of the MDF," said Warrant Officer One George Bisalomu, Malawi Defence Force Sergeant Major. "I can say that the backbone must be strong so when you develop an NCO, you develop the whole Malawi Defence Force."
By inviting other nations to attend the NCO Academy, it helps Malawi strengthen partnerships among sister African countries, he said.
In Liberia, efforts are underway to establish an NCO academy and instructors have already been trained and validated by the Michigan National Guard, said Command Sgt. Maj. Karmoh Duke Freeman, Acting Command Sergeant Major, Armed Forces Liberia. Michigan is partnered with Liberia as part of the Department of Defense State Partnership Program.
Basic NCO training is already taking place, though the academy has not officially been established yet, he said. The goal is to eventually train other African NCOs and even conduct instructor exchanges with other African nations' NCO academies.
According to Sergeant Major of the U.S. Army Daniel Dailey, developing a professional military non-commissioned officer corps is vital to a military's success.
"Building professionalism isn't something that has to be achieved, it's something that has to be maintained," he said. "It's critically important for our partners to understand that a professional enlisted force equals a professional military force which equals support by the people and maintains peace and stability."
"The application on the ground, the employment of duties, is within the NCOs," said Force Sgt. Maj. Elvidge Serumola, Botswana Defence Force Sergeant Major. "I don't think the military can run without the NCOs because they are the ones that are doing the job on the ground."
According to Serumola, the ASELC is one way to help develop senior NCOs and provides important insight into a senior enlisted leader's responsibility.
"Besides bringing us together, this is an eye-opener because it makes us realize we are all responsible for the security of our own countries and it puts us in the level that helps us advise our superiors accordingly," he said.
Many of the senior enlisted leaders attending ASELC have never met before so sharing their experiences, challenges and successes allow them to learn from each other, Colon-Lopez said.
"From our standpoint in the United States, we can bring all sorts of great ideas to the table, but many of them may not make sense to the Africans," he said. "When an African speaks from their experience, it resonates a lot more and it's extremely powerful."