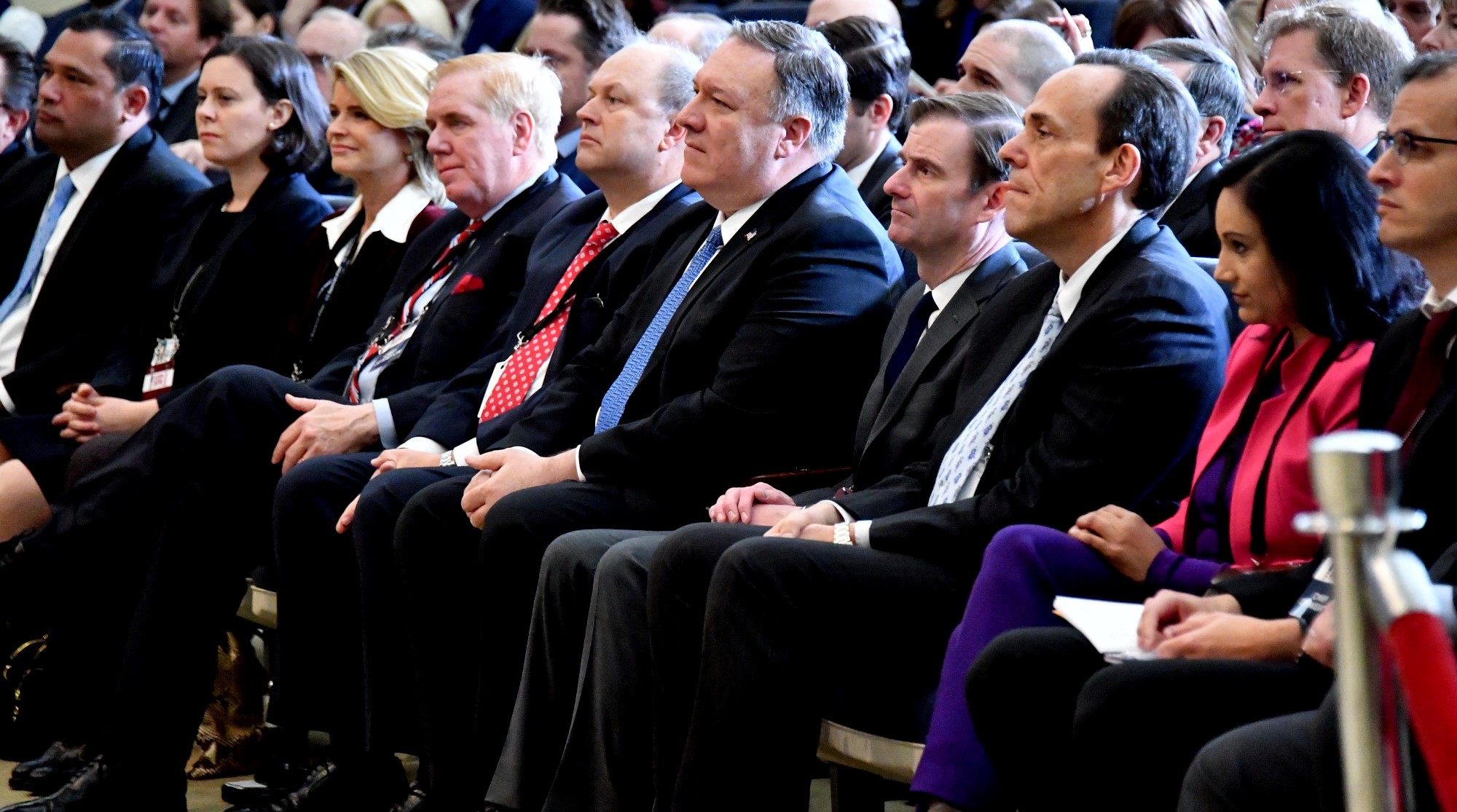 3 photos: Top AFRICOM officials attend State Department conference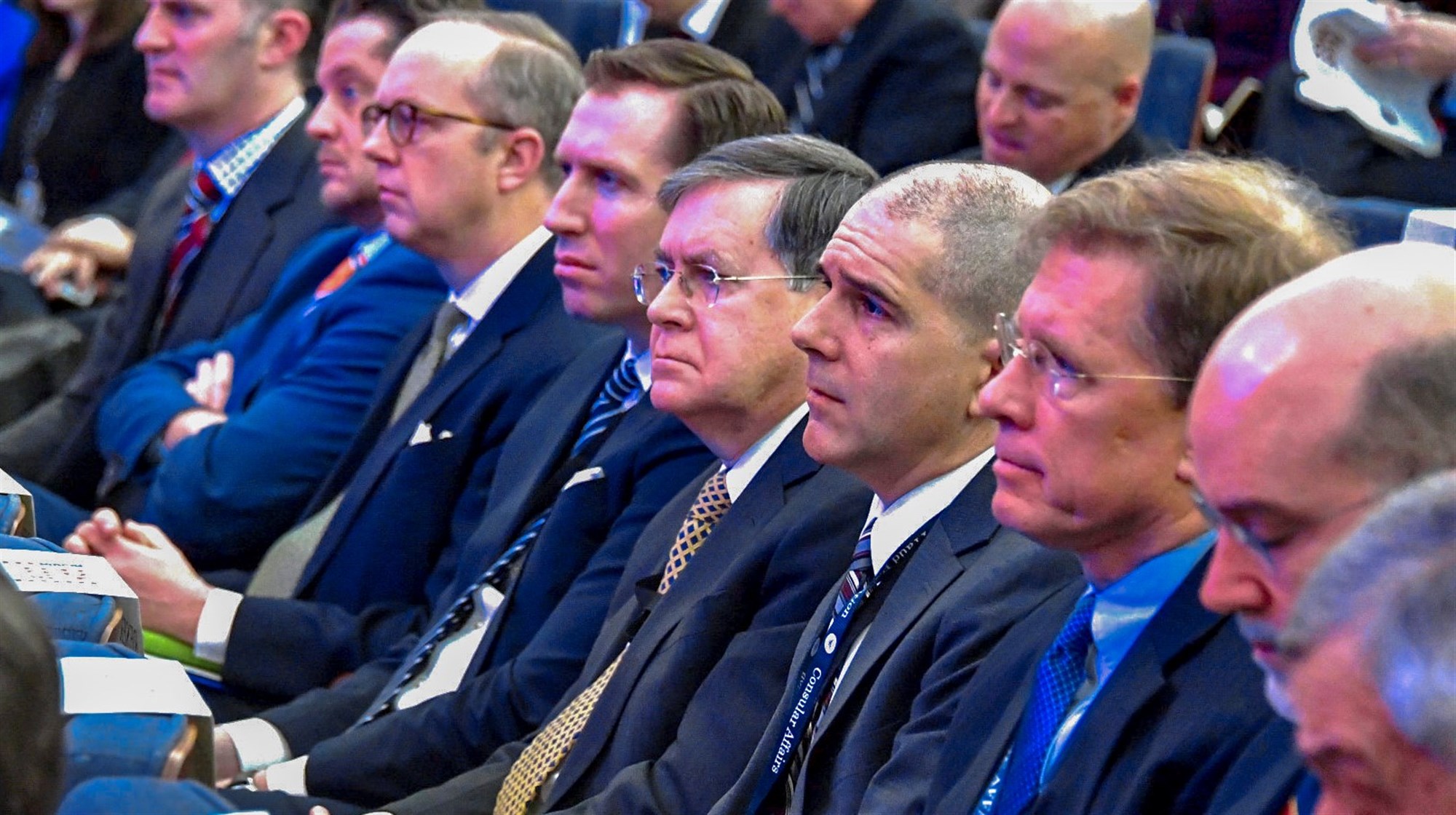 3 photos: Top AFRICOM officials attend State Department conference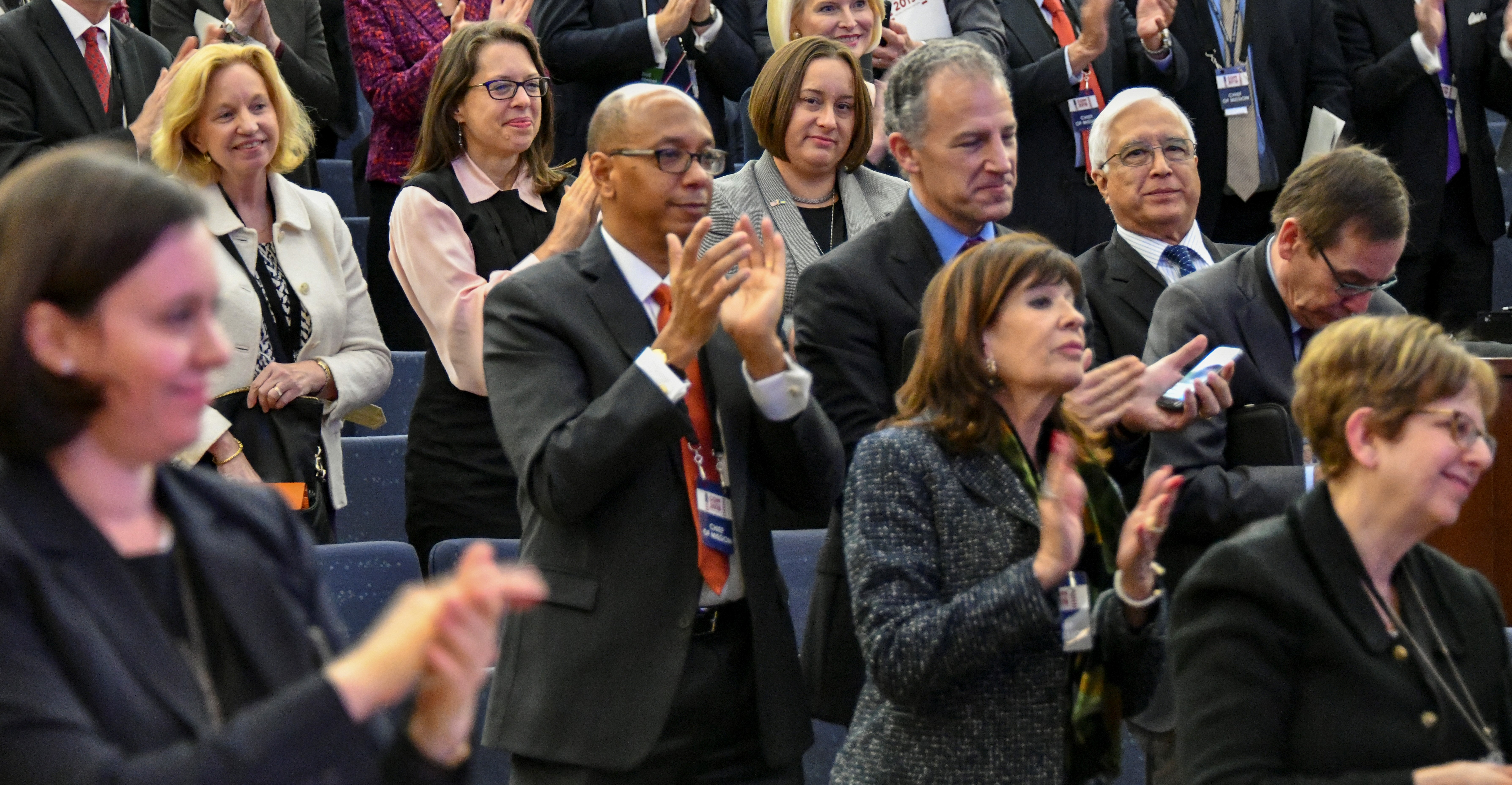 3 photos: Top AFRICOM officials attend State Department conference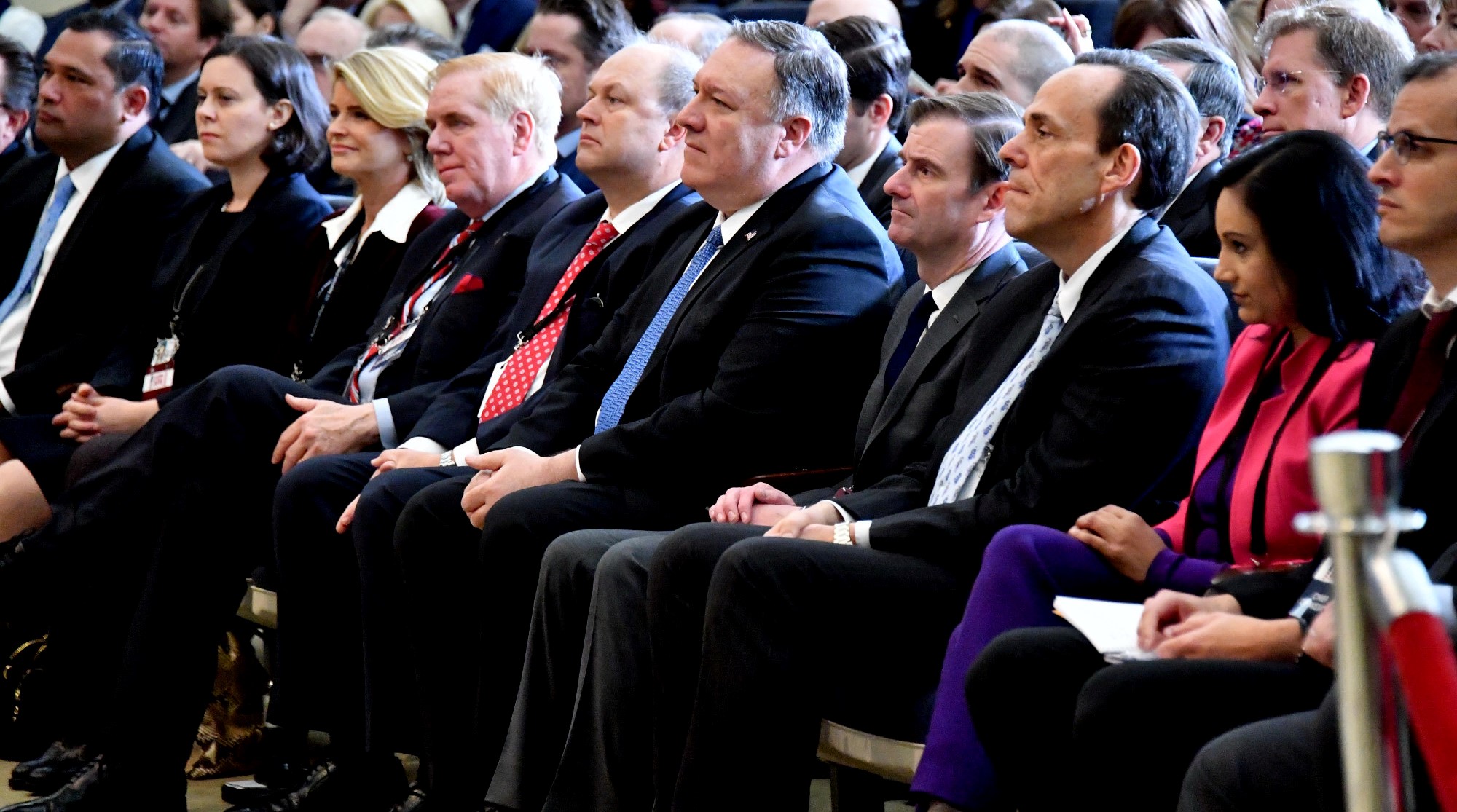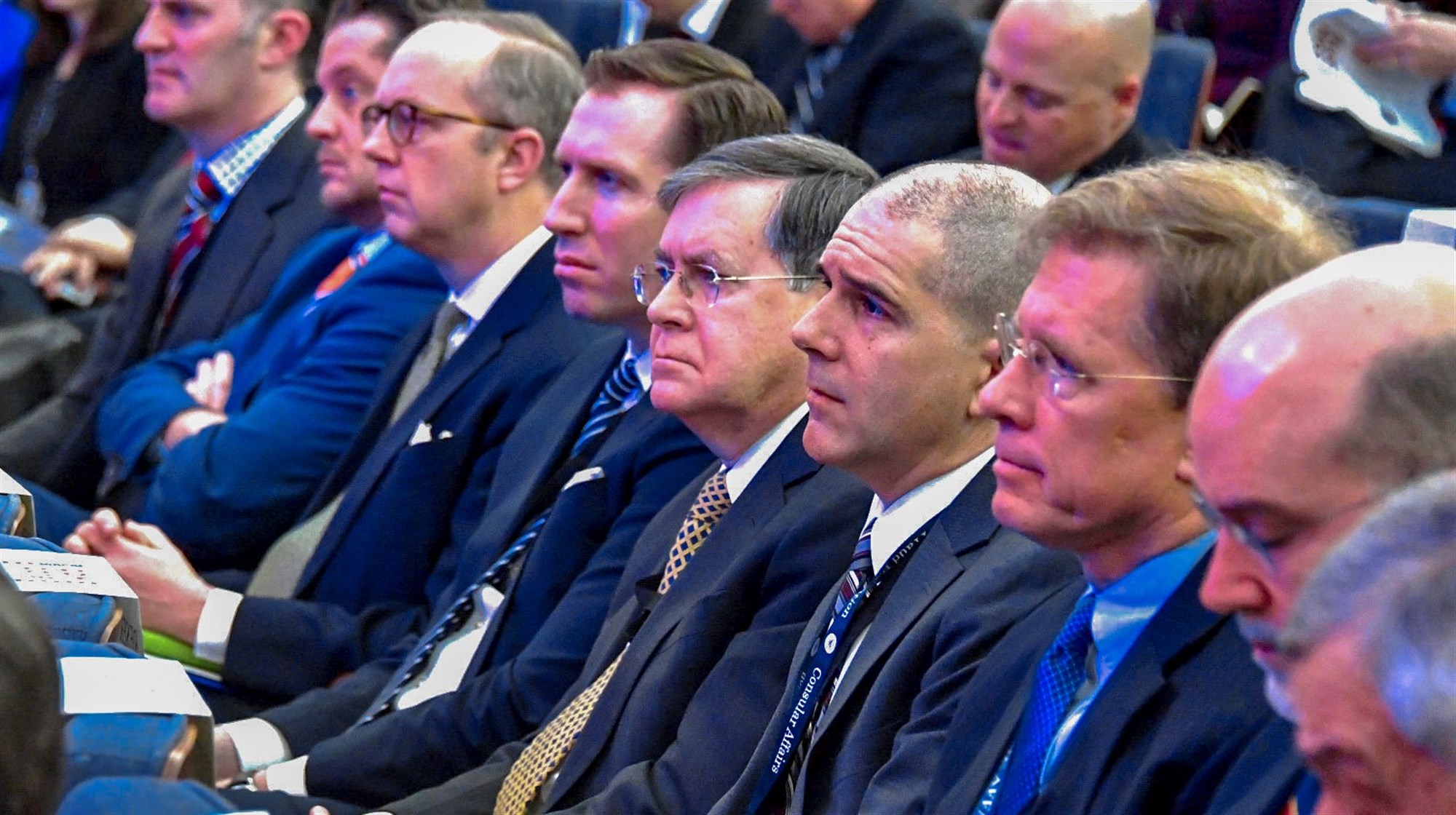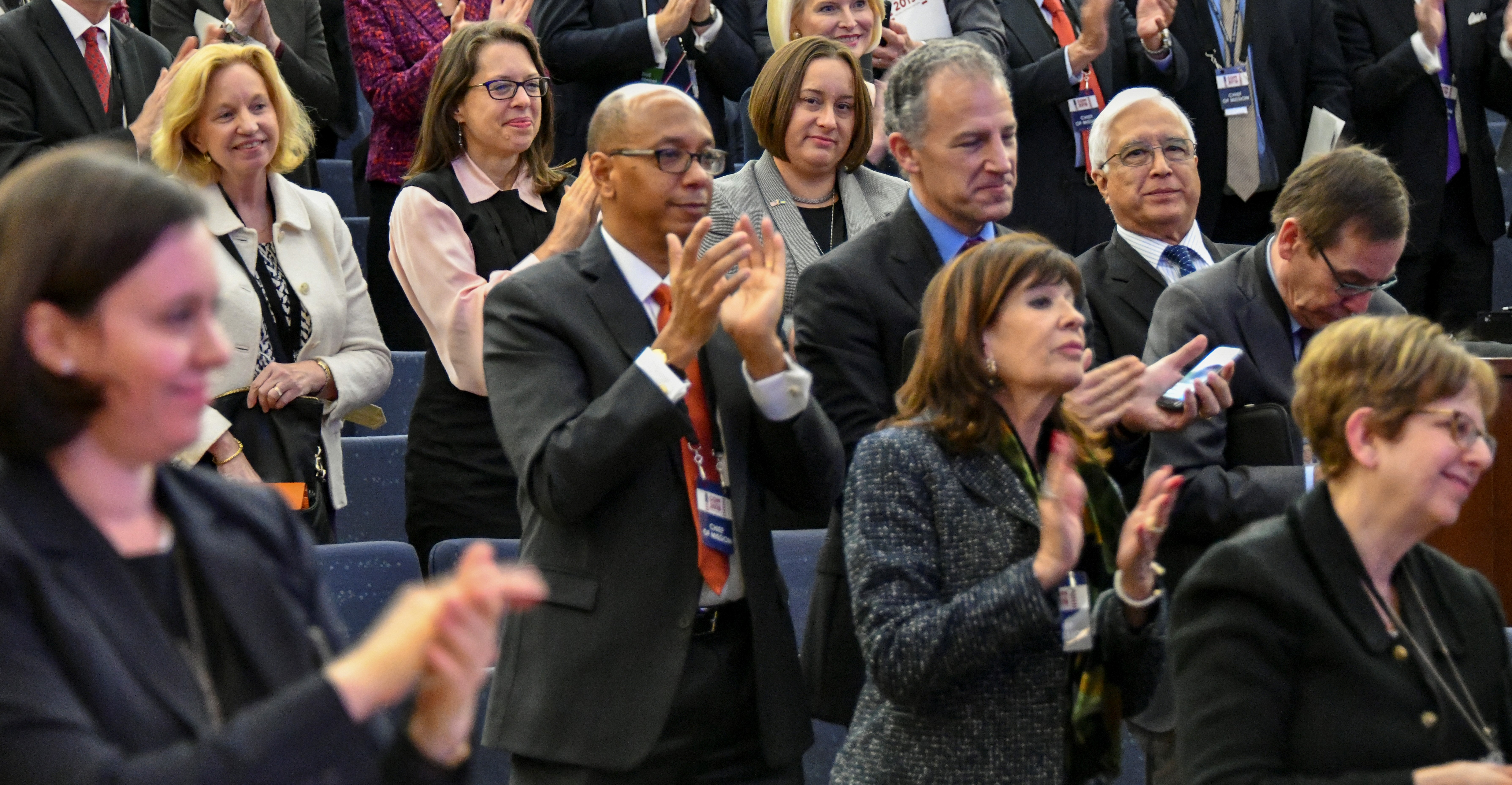 U.S. Marine Corps Gen. Thomas D. Waldhauser, U.S. Africa Command commander, and Amb. Alexander M. Laskaris, AFRICOM deputy for civil-military engagement attended the U.S. State Department Chiefs of Mission Conference in Washington, D.C., Jan. 15.
Waldhauser and Laskaris participated in the State Department's annual assembly of top U.S. diplomats. The conference serves as a time of networking and information sharing on issues impacting U.S. foreign policy.
Laskaris said roughly one-third of ambassadors rotate out each year, so opportunities to meet and speak with State Department country teams in formal and informal settings, like the conference, are critically important.
"[I]t is not advisable to have our first contact with a chief of mission or country team to come during a crisis," he added.
Waldhauser was one of several top government-agency officials to deliver remarks to the gathered diplomats. His comments highlighted the command's efforts to bolster security across Africa, strengthen partner networks, enhance partner capabilities through engagements and exercises with partner states, and ensure the U.S. and its allies are the preferred security partners of African nations.
"At AFRICOM, we are fully invested in developing security across the continent for diplomacy and development to be successful," he said, adding that "an enduring mission of the command is to support the Department of State-led mission to protect U.S. personnel and facilities on the continent.
Despite a snowstorm that cancelled one of the conference's two days, the AFRICOM leaders were able to have constructive dialog with State Department diplomats from across Africa.
Laskaris, who has held the DCME position at AFRICOM since 2016, said the command's ultimate mission is to meet U.S. policy objectives and, as such, must remain closely aligned with chiefs of mission and country teams located in partner nations. Embassies are the critical platform for deploying and sustaining personnel in the field.
"AFRICOM and the Department of Defense are part of a broader strategic approach, one that rests on the concepts of diplomacy, development and defense," said Laskaris. "This is a recognition that military programs are often necessary, but never sufficient in addressing conflicts and securing U.S. interests."