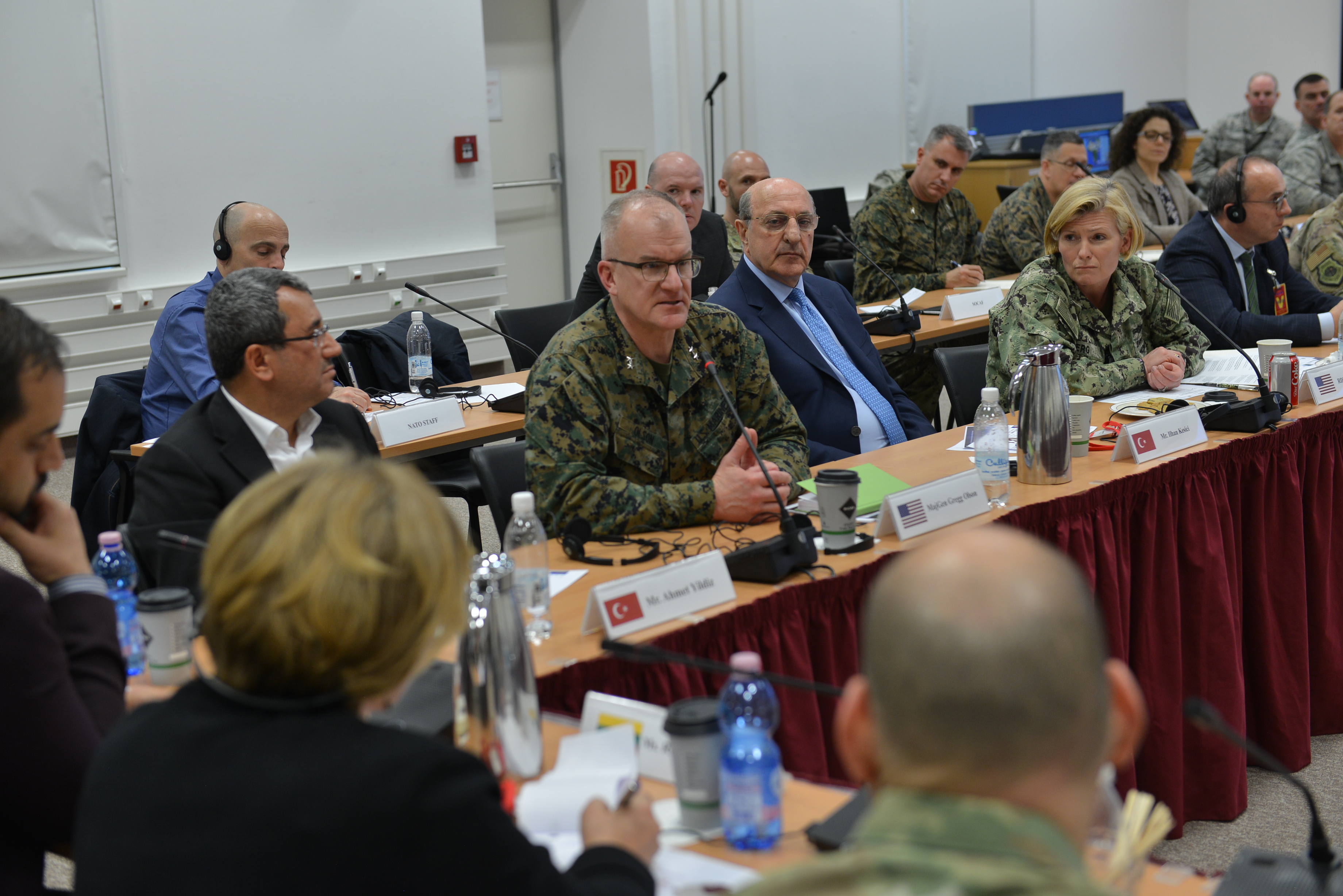 3 photos: NATO Parliamentarians Visit AFRICOM
3 photos: NATO Parliamentarians Visit AFRICOM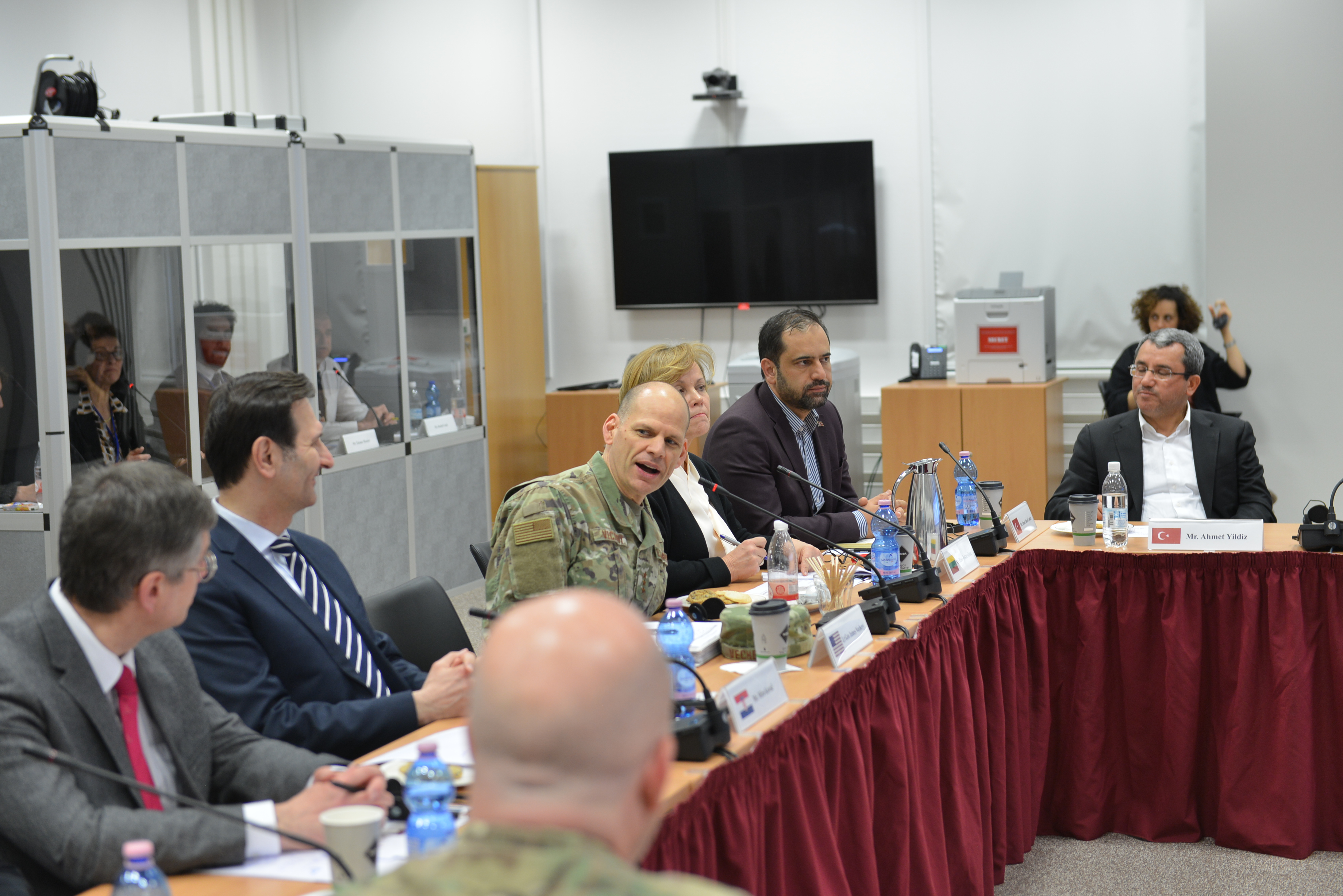 3 photos: NATO Parliamentarians Visit AFRICOM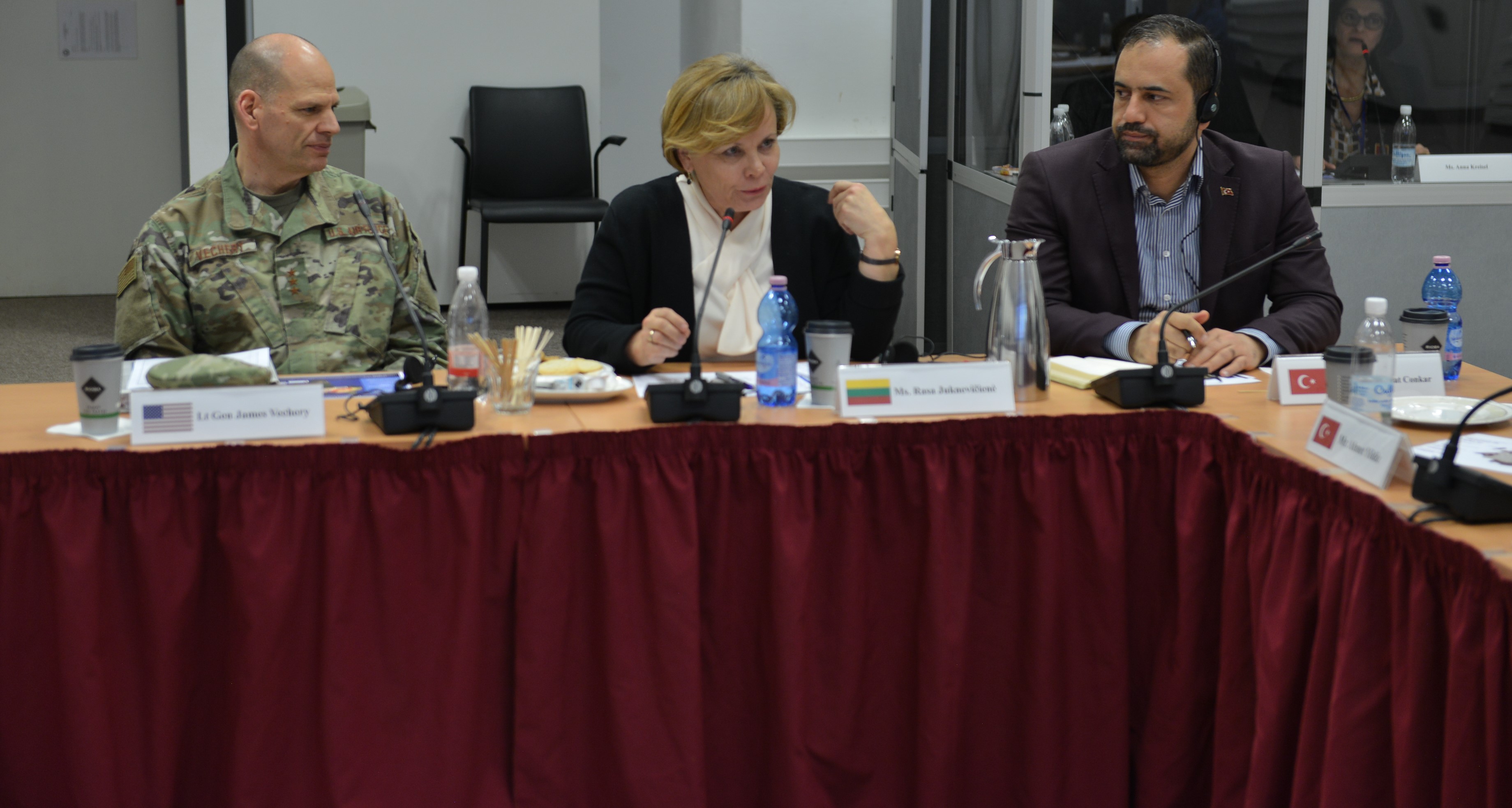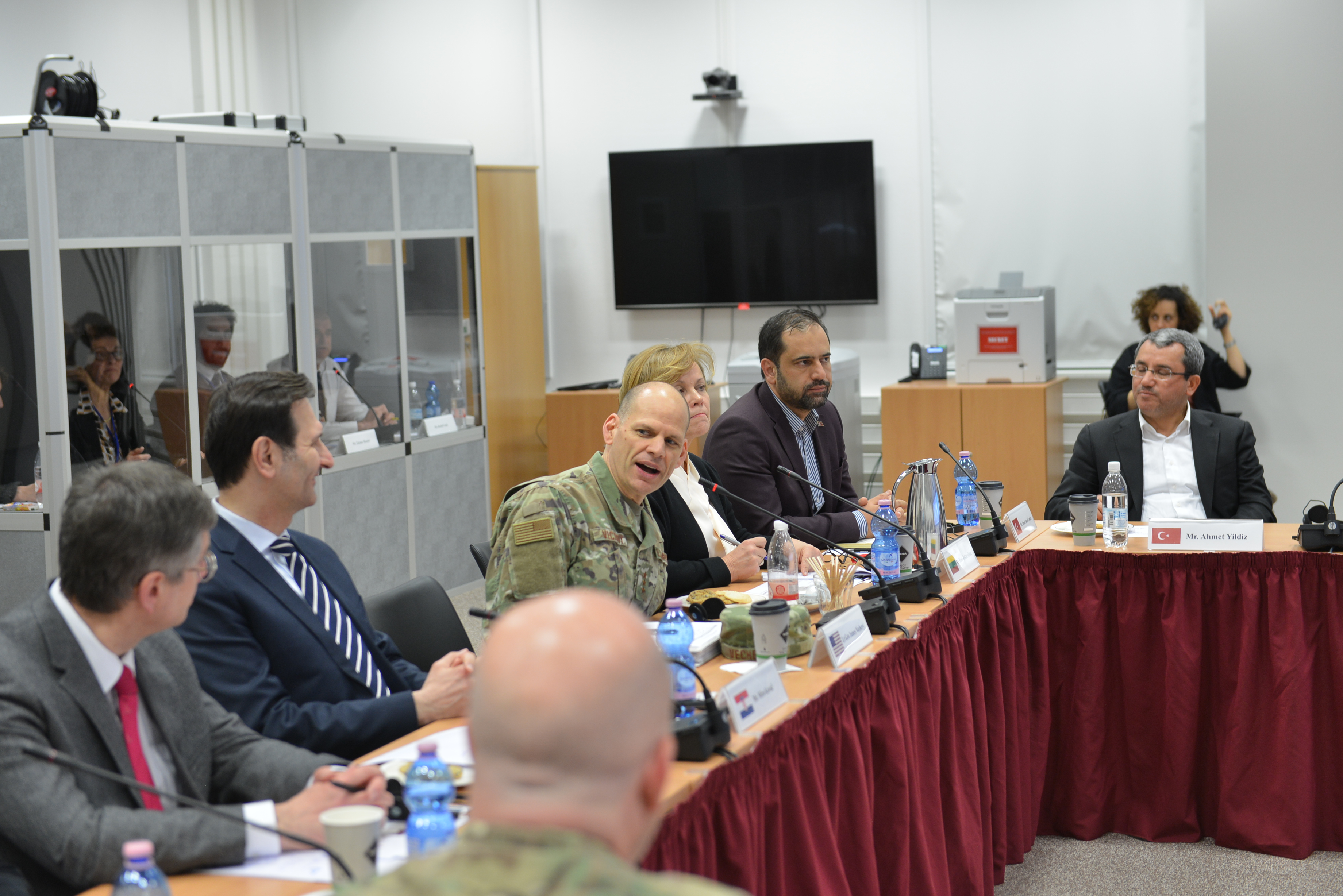 U.S. Africa Command (AFRICOM) hosted members of the NATO Parliamentary Assembly (NATO PA), to conduct discussions about the challenges on NATO's southern flank and security in Africa, Mar. 21, 2019.
The NATO Parliamentary Assembly, created in 1955, is institutionally separate from NATO, but serves as an essential link between NATO and the parliaments of the NATO nations. It provides greater transparency of NATO policies and fosters better understanding of the Alliance's objectives and missions among legislators and citizens of the Alliance.
The visit included briefings from AFRICOM senior leaders about the AFRICOM mission and campaign plan, regional security threats in North Africa and the Sahel, and AFRICOM operations in those regions. A roundtable discussion hosted by U.S Air Force Lt. Gen. James C. Vechery, AFRICOM deputy to the commander for military operations, followed the briefs and included command senior staff for intelligence, operations, logistics, strategy, and foreign policy.
The NATO PA delegation represented the NATO PA Subcommittees on NATO Partnerships (PCNP) and on Transatlantic Economic Relations (ESCTER), and was led by Mr. Miro Kovac, Chairperson of the PCNP, and Jean-Luc Reitzer, vice-chairperson of the ESCTER. The group was comprised of 20 parliamentarians from 11 countries.
The NATO PA delegation guided the roundtable discussion that focused on shared objectives for involvement on the African continent, including how to assist African nations in a manner that respects the countries' heritage and cultural norms. Migration also featured prominently on the agenda of the exchanges.
"Individually, we cannot make an impact," Vechery said. "But together, with our international, interagency, and African partners, we can build develop African solutions that enable security, stability, and prosperity."
The briefings and discussions between AFRICOM and the NATO PA will provide valuable information for the General Report of the NATO Political Committee, which will focus on "Challenges from the South."