2 photos: AFRICOM Africa Malaria Taskforce Key Leader Event - 2019 comes to a close
2 photos: AFRICOM Africa Malaria Taskforce Key Leader Event - 2019 comes to a close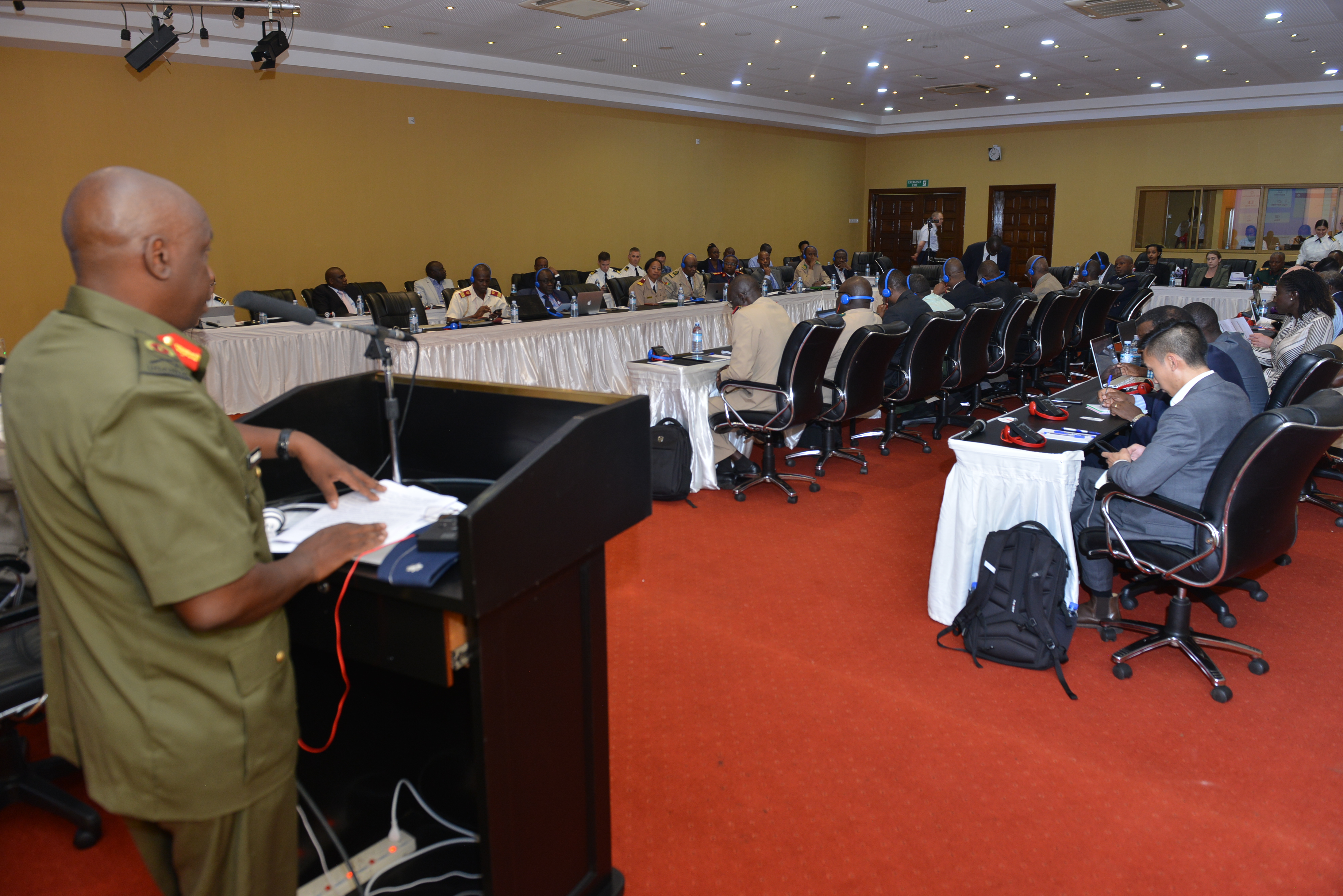 KAMPALA, Uganda – The Africa Malaria Task Force Key Leader Event kicked off, March 25, 2019, in Kampala Uganda, as part of the on-going effort to take on Africa's top killer: Malaria.
Hosted by the Uganda Ministries of Defence and of Health, and co-hosted by the U.S. Africa Command Office of the Command Surgeon, the two-day-event began with more than 60 personnel, including representatives from 18 African partner nations, NGOs, non-profit organizations, and the U.S. government.
The primary goal of AMTF has been to assist African partner militaries do develop relationships with their national malaria control programs. The AMTF facilitates these relationships by bringing together representatives from the U.S., African partner militaries, and national malaria control programs.
Increasing malaria combating capacity is important because Africa partner militaries are supporting each other more than they used to, said U.S. Air Force Lt. Col. Edward Kosterman, Public Health Officer, Office of the Command Surgeon, AFRICOM.
"When there are military personnel from certain regions in Africa deploying to other regions, they are potentially becoming more exposed to different diseases carried by mosquitos, not just malaria," Kosterman said. "So the medical readiness for military personnel is becoming more and more important."
Increasing inter-agency partnerships between national defense, national health sectors, and strengthened partnerships between nations also proves beneficial to the overall cause as well.
"Malaria and mosquitos don't discriminate and they don't respect borders," said U.S. Navy Lt. Cmdr. Joseph Diclaro, Assistant Officer in Charge, U.S. Navy Entomology Center of Excellence, Jacksonville, Florida. "So, partnering together to share lessons learned and best practices between different African nations government ministries and between partners is vital to controlling and eradicating malaria.
"We need to have more military-to-military partnerships across Africa," said Maj. Gen. Ambrose Musinguzi, chief of medical service, Uganda People's Defence Force. "We also want to enhance our disease control abilities and building partnerships is needed to do so."
The event reinforces AFRICOM lines of effort by strengthening relationships and enhances capabilities of African partners. This is achieved through military support to diplomacy and development.