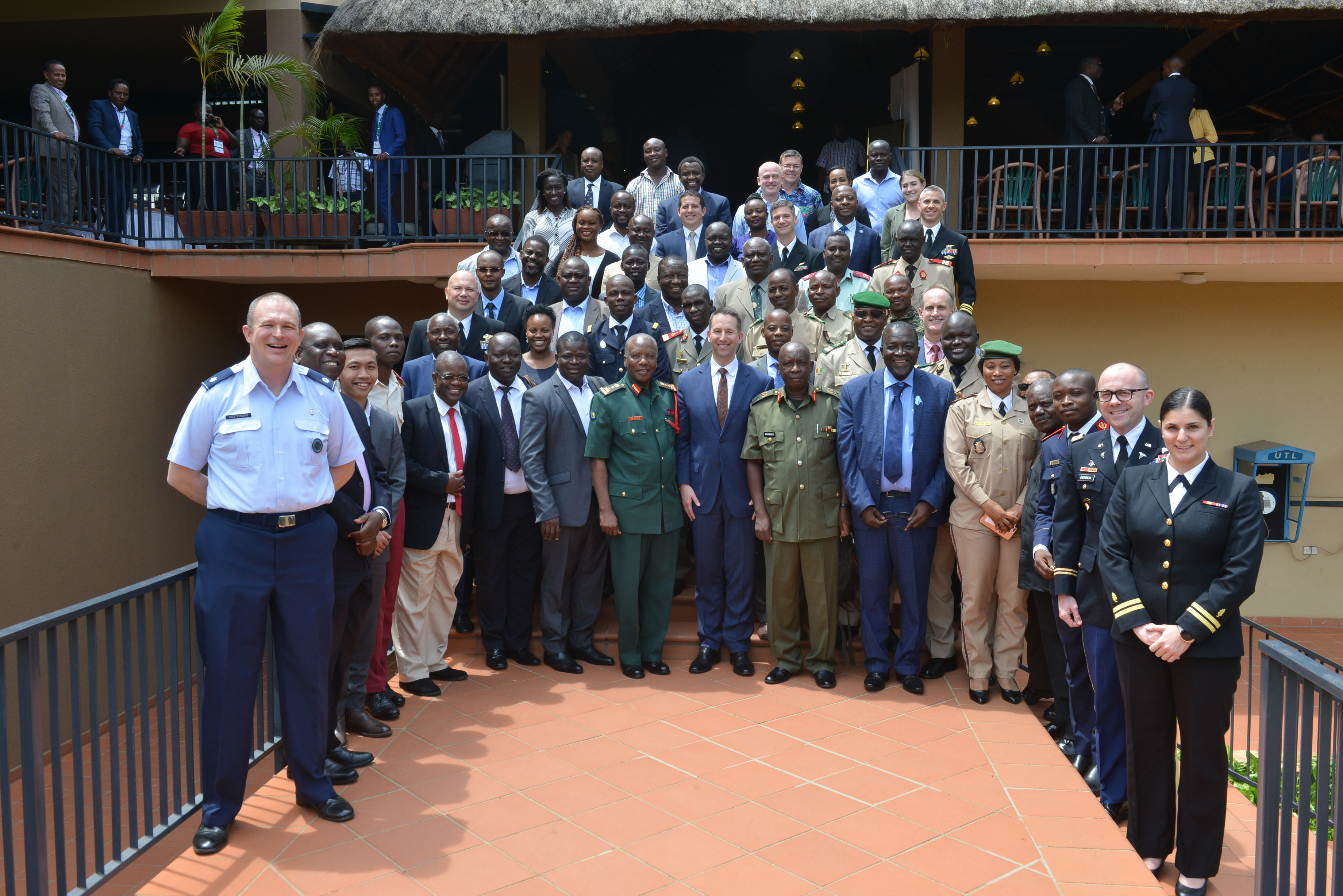 8 photos: AFRICOM Africa Malaria Taskforce Key Leader Event - 2019 comes to a close
8 photos: AFRICOM Africa Malaria Taskforce Key Leader Event - 2019 comes to a close
8 photos: AFRICOM Africa Malaria Taskforce Key Leader Event - 2019 comes to a close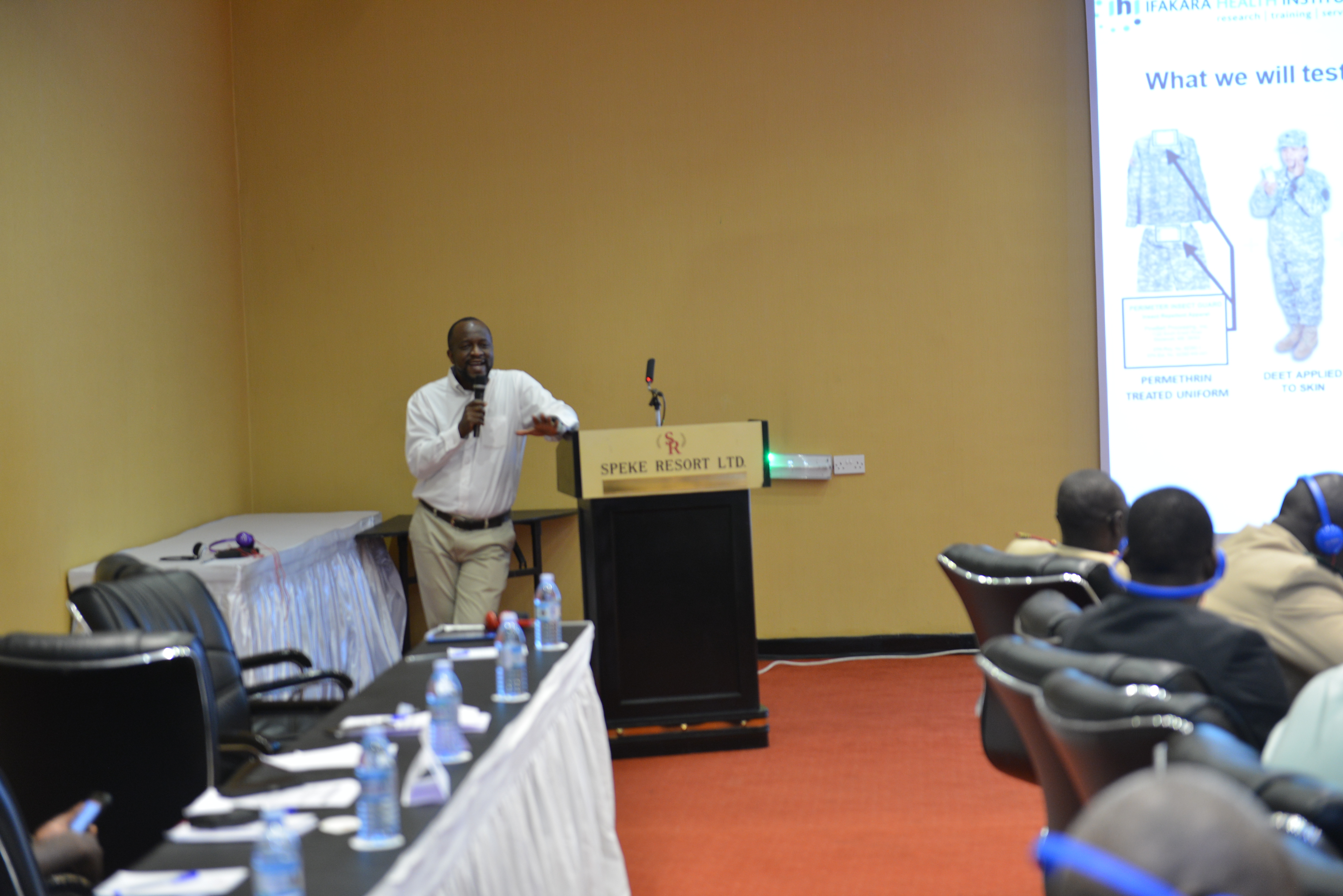 8 photos: AFRICOM Africa Malaria Taskforce Key Leader Event - 2019 comes to a close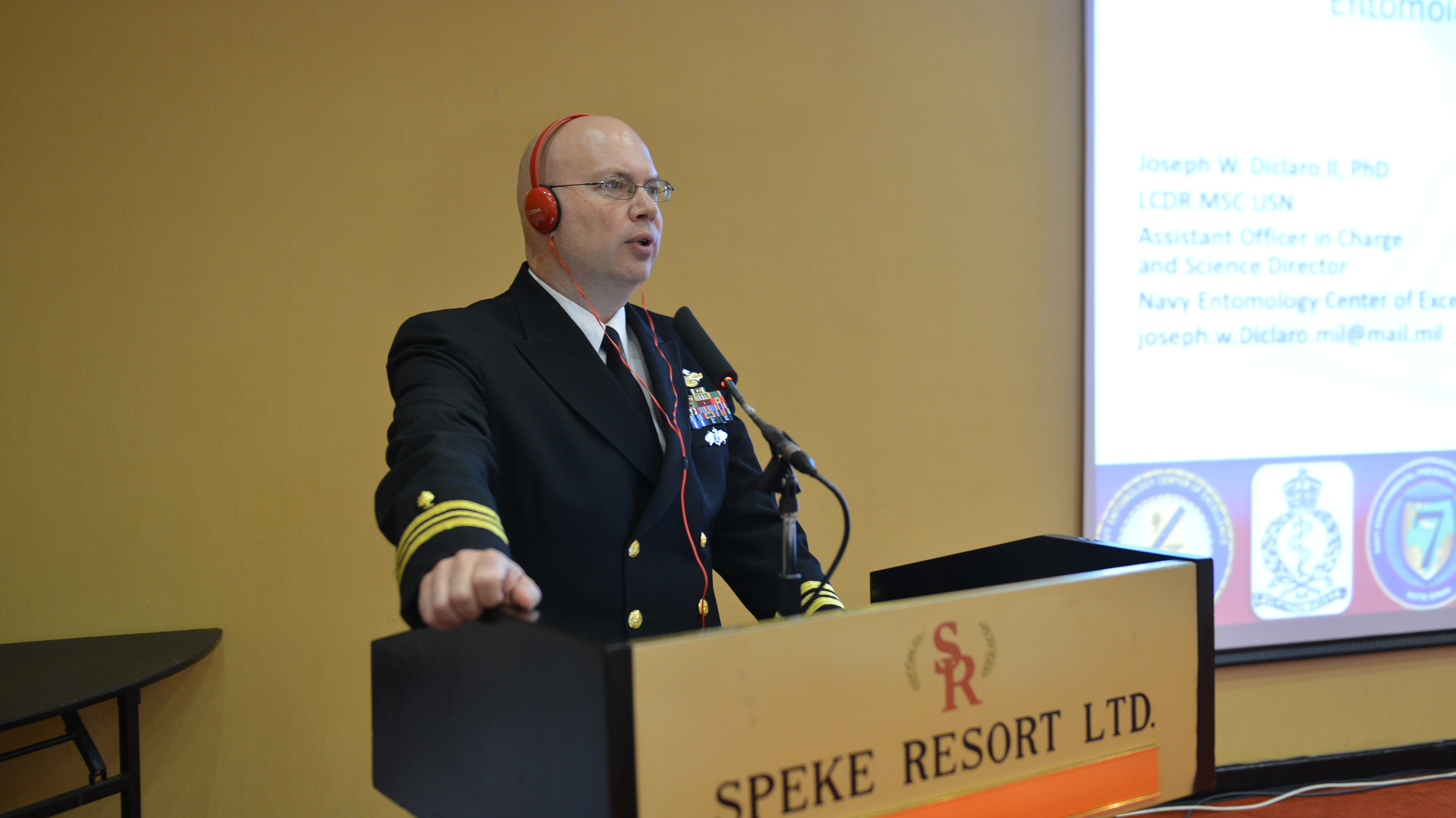 8 photos: AFRICOM Africa Malaria Taskforce Key Leader Event - 2019 comes to a close
8 photos: AFRICOM Africa Malaria Taskforce Key Leader Event - 2019 comes to a close
8 photos: AFRICOM Africa Malaria Taskforce Key Leader Event - 2019 comes to a close
8 photos: AFRICOM Africa Malaria Taskforce Key Leader Event - 2019 comes to a close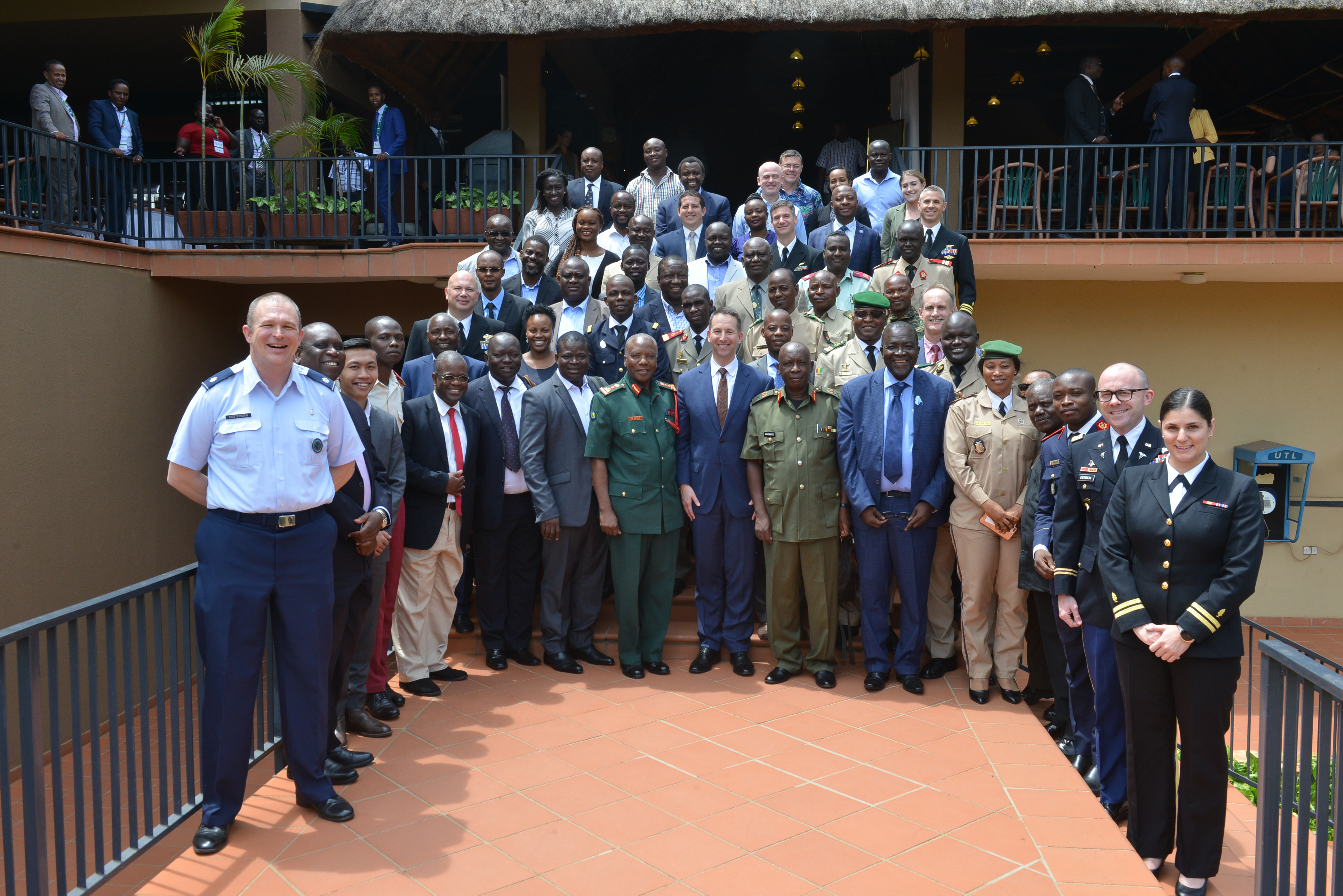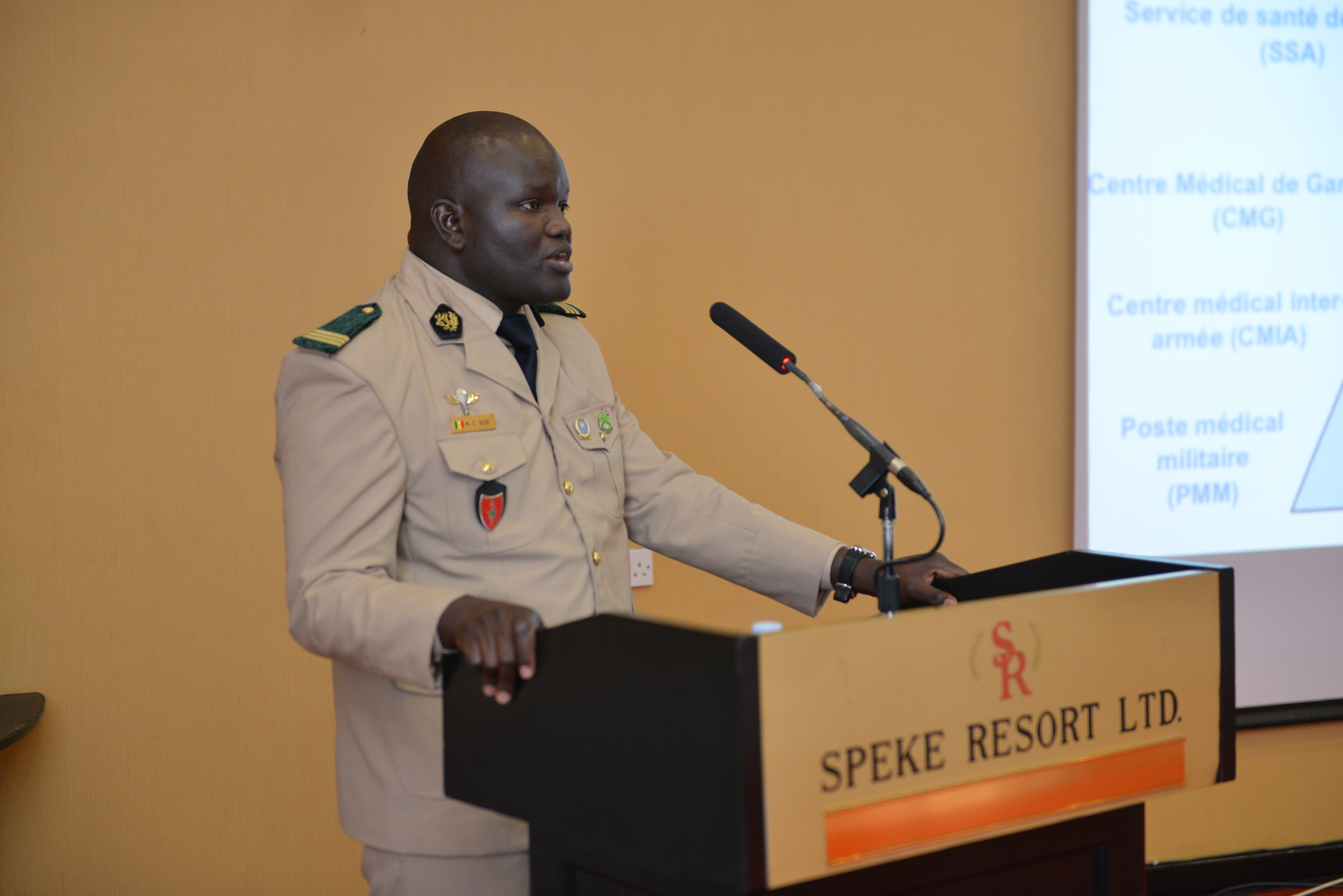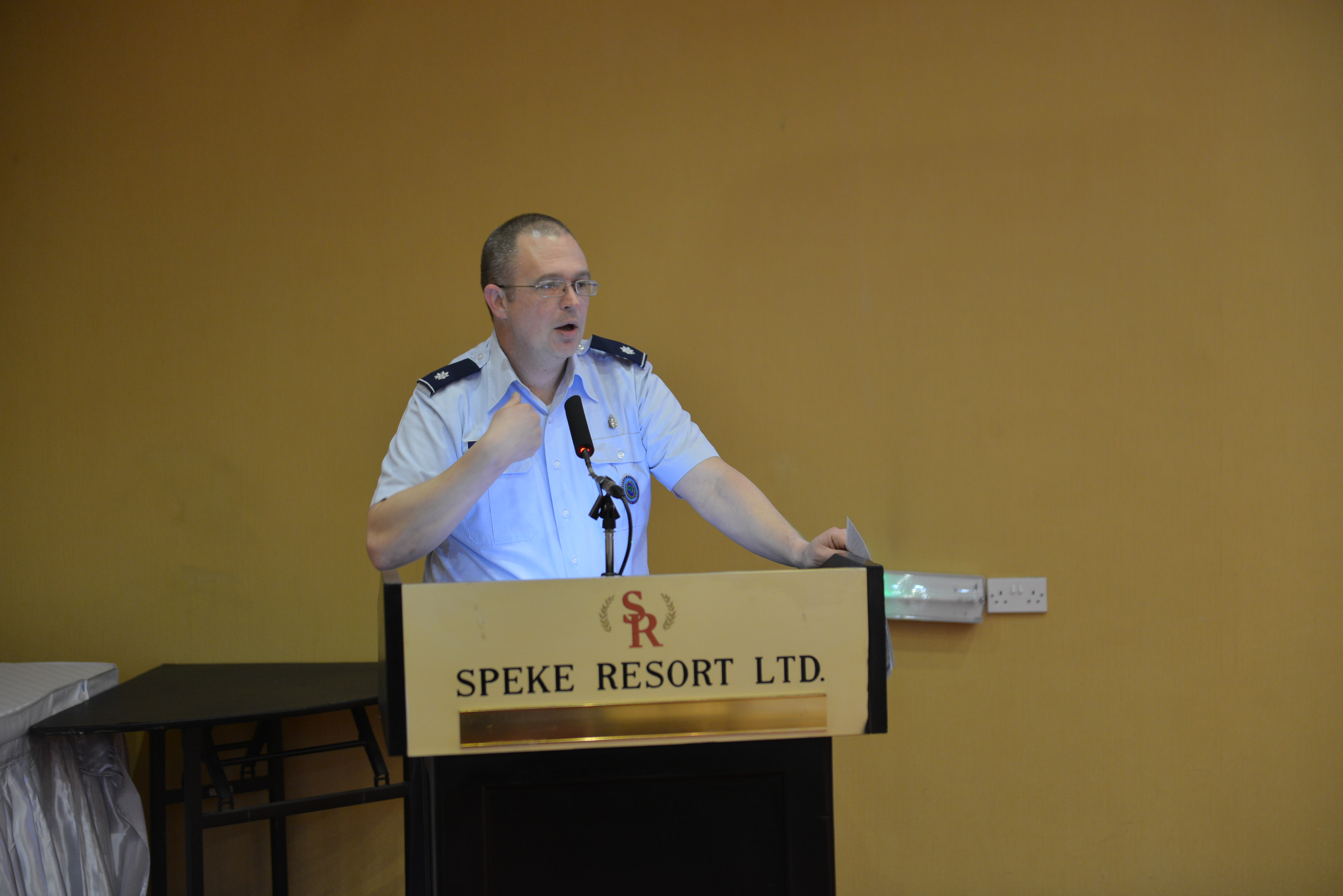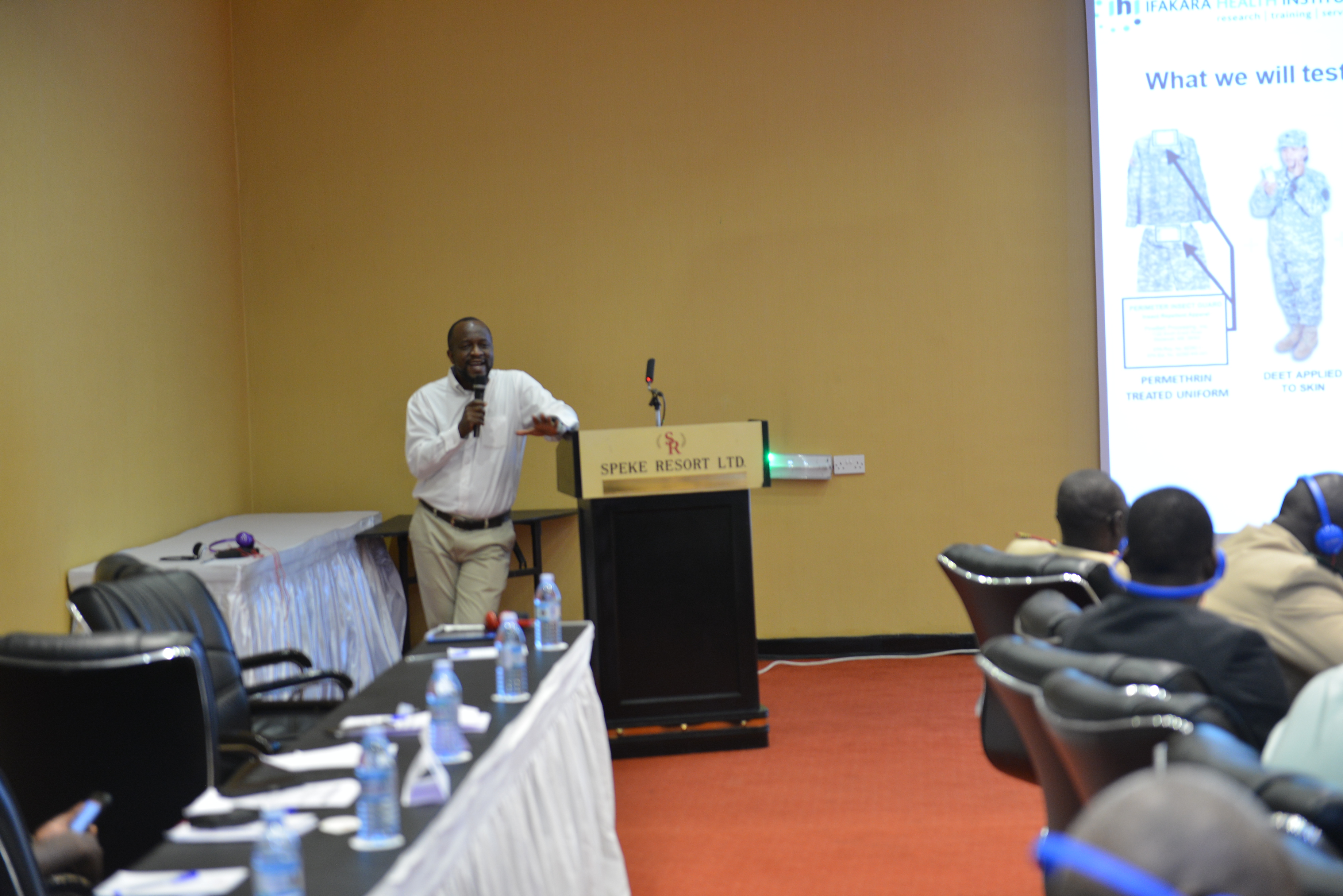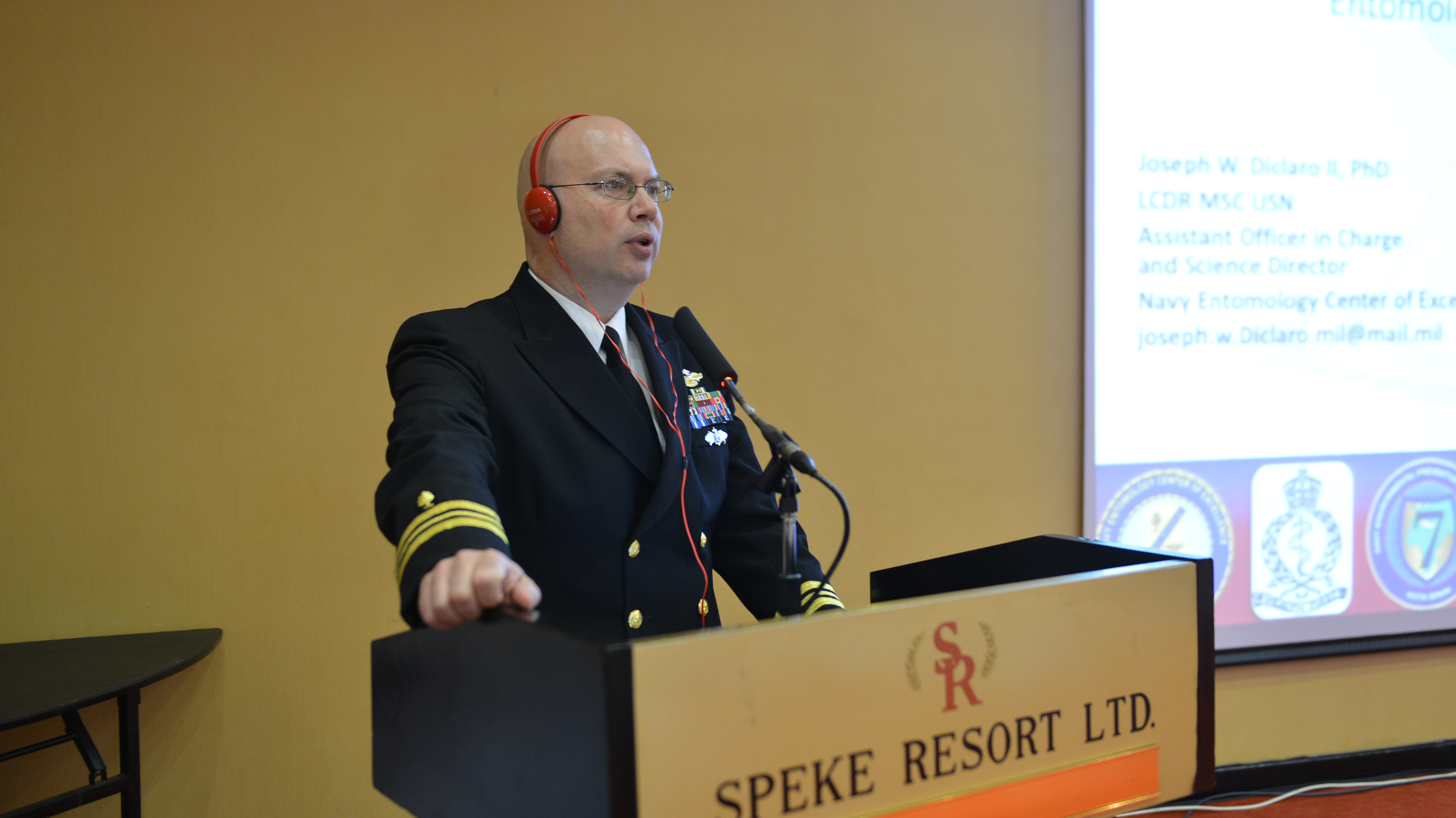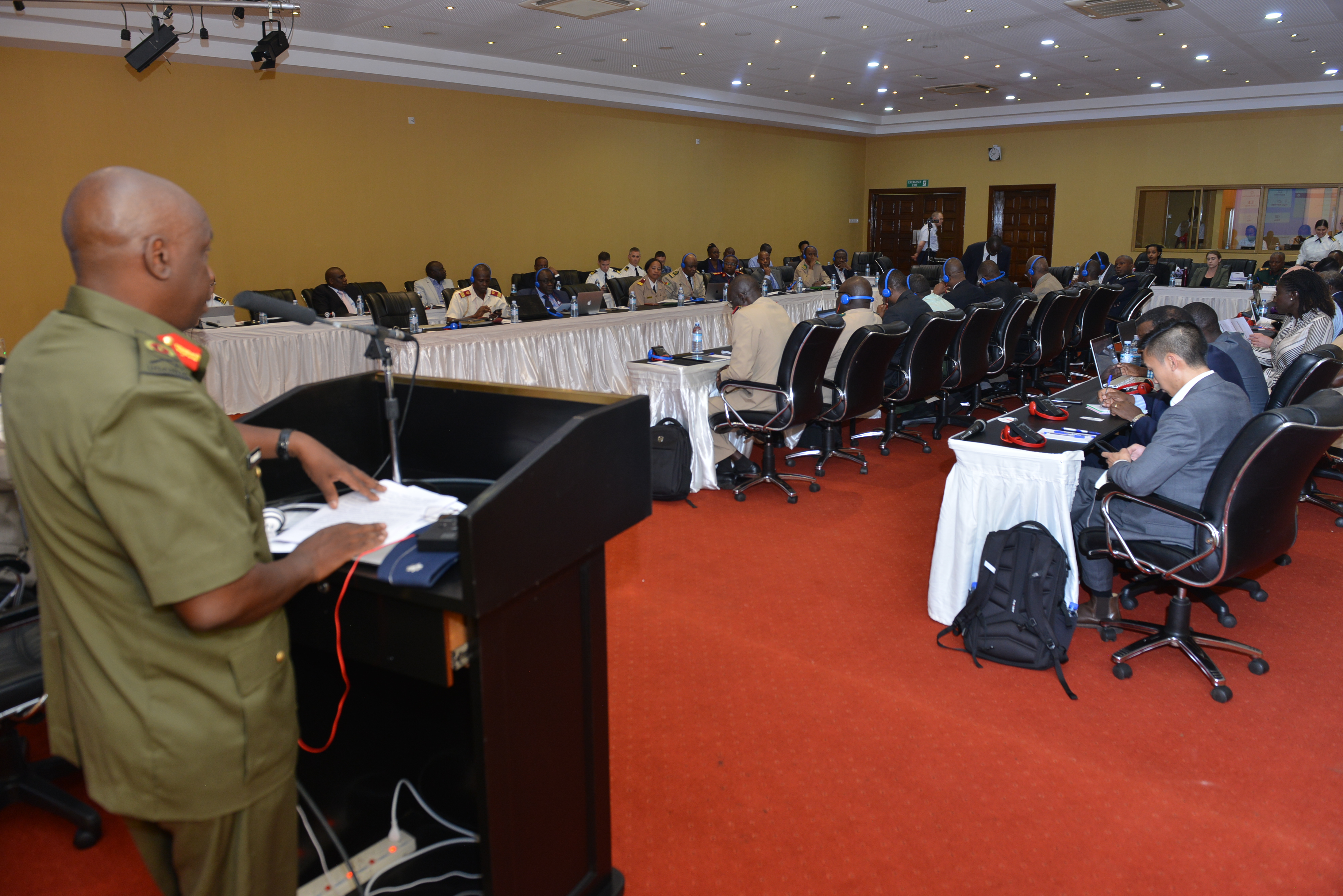 KAMPALA, Uganda – The Africa Malaria Taskforce Key Leader Event comes to a close, March 27, 2019, in Kampala, Uganda -2019.
Hosted by the Uganda Ministry of Defence, Ministry of Health, and co-hosted by the U.S. Africa Command Office of the Command Surgeon, the two-day event more than 60 personnel, including representatives from 18 African partner nations, NGOs, non-profit organizations, and the U.S. government.
The primary goal of AMTF has been to assist African partner militaries do develop relationships with their national malaria control programs. The AMTF facilitates these relationships by bringing together representatives from the U.S., African partner militaries, and national malaria control programs.
"The purpose is to bring together scientists and policy makers in order to strengthen and expand effective, sustainable malaria control programs, provide support to African partner nations, and to assist national and regional malarial programs," said U.S. Air Force Lt. Col. Edward Kosterman, Public Health Officer, Office of the Command Surgeon, AFRICOM. "We want to encourage our partners to take a whole-of-government approach to combat malaria, by sharing resources, strategies, and expertise while leveraging their ministries of defense as key assets in resource-constrained environments."
The event reinforces AFRICOM lines of effort by strengthening relationships and enhance capabilities of African partners, which is achieved through military support to diplomacy and development.
AMTF Background
The AMTF began in 2011 with only five African partner nations as an effort to improve African military partners' fight against malaria via military-to-military and interagency collaboration. The program was divided into two regions: AMTF-West Africa and AMTF-East Africa, but in 2013, the eastern and western divisions combined. This year the engagement has grown to include a total of 21 African partners, with Gabon, Malawi, and Mali becoming the newest partners.
In 2016, Malaria claimed the lives of more than 445,000 around the world, of which around 90 percent of reported deaths took place in Africa, according to the Center for Disease Control website.
"It's the primary disease that kills in Africa," said Senegal Army Capt. Mame Seck, biologist and parasitologist, Military Hospital of Ouakam, Dakar, Senegal said. "It kills more than Ebola and HIV."
Malaria also persistently causes problems in the overall health of the people of Africa and their militaries.
"From a historical perspective, Gen. Douglas MacArthur noted the adverse effect of malaria on military units," Kosterman recalled. "During the WWII Burma Campaign from 1941 – 1943, MacArthur said 'for every division I have facing the enemy, I must count on a second division in the hospital with malaria, a third division convalescing from this debilitating disease'. That is an indicator of the impact malaria can have on armed forces."
Building programs, capacity, and partnerships
AMTF key leadership has identified certain skill sets lacking within partner nation capacity; malaria microscopy diagnosis, which uses microscopes to identify malaria parasites from a patient's blood sample, and medical entomology, which is the study of insects and their relationship to humans.
"Microscopy training enhances the ability technicians to recognizing the enemy, and entomology training gives technicians the tools is stopping the enemy," said Kosterman.
Since its inception, AMTF has worked on providing training to enhance African partners' abilities to perform microscopy and identify medically important insect vectors.
"We are learning how to perform diagnoses of malaria because before treatment we have to know the pathogen that's responsible," said Seck. "That's why the microscopy diagnosis training course and the entomological course are very important to fight malaria."
Discussions continued about taking preventive measures for militaries and communication with citizens during the conference with guidance from each nation's Malaria control program.
Partnering together to share lessons learned and best practices between different African nations government ministries and between partners is vital to controlling and eradicating malaria, according to U.S. Navy Lt. Cmdr. Joseph Diclaro, Assistant Officer in Charge, U.S. Navy Entomology Center of Excellence, Jacksonville, Florida.
"Malaria and mosquitoes don't discriminate and they don't respect borders," Diclaro said.
Having healthy African military personnel is important especially when they deploy to assist other partners, according to Seck.
"Sometimes with deployments, we have to face mosquito bites that can transfer malaria," said Seck. "Many places we don't have collaboration between malaria control programs and the armed forces. That's why this meeting is held, so we can collaborate with our respective nations' Malaria Control Programs (MCP) to confront malaria in our forces."
Although the goals of AMTF and the Presidential Malaria Initiative are similar, funding is given to support each nation's Malaria Control Program, under their ministries of health—not to ministries of defense. Non-government organizations and non-profit organizations also work closely with ministries of heath, which is another reason why partnerships between defense and health ministries are vital.
"Our partners like USAID and the Presidential Malaria Initiative, work directly with ministries of health and support the national malaria control programs," said Seck. "That's why in order for armed forces to benefit from such partnerships to fight malaria, ministries of defense need to collaborate with ministries of health."
The way ahead for malaria control
Certain members of the AMTF have experienced successes since implementation of the training and lessons learned.
"We've seen good results from the outcomes of AMTF in Senegal," said Seck. "In Senegal malaria incidents are relatively low in comparison to some other countries.
According to Seck, new malaria incidents in Senegal are relatively low--around five cases for every 1,000 inhabitants, and the national malaria prevalence is about four percent, which is down from six percent reported in 2016.
"We've noted the decrease in prevalence, and we attribute it to better training, enhanced microscopy, better malaria rapid diagnostic tests, and training diagnosis, and having more medicine available in health centers," said Seck.
Seck also attributes the success to enhanced collaboration between the ministries of health and ministries of defense.
"In Senegal, we have deep collaboration between our ministries of health and defense, because we have the same goal and must work together to achieve the goal," said Seck. "All measures like medication and random diagnosis testing is available, and our NMCP gives all medication and Rapid Diagnostic Tests (RDT) needed to perform diagnoses and treatment."
U.S. Africa Command continues its mission of working with partners, towards a safe, stable, and secure Africa.
"It's a good thing to work with AFRICOM because we gain in knowledge with AFRICOM we become experts in malaria diagnosis and we can help other countries improve in their fight against Malaria," said Seck.