14 photos: New mobile hospital enhances Ugandan military capacity
14 photos: New mobile hospital enhances Ugandan military capacity
14 photos: New mobile hospital enhances Ugandan military capacity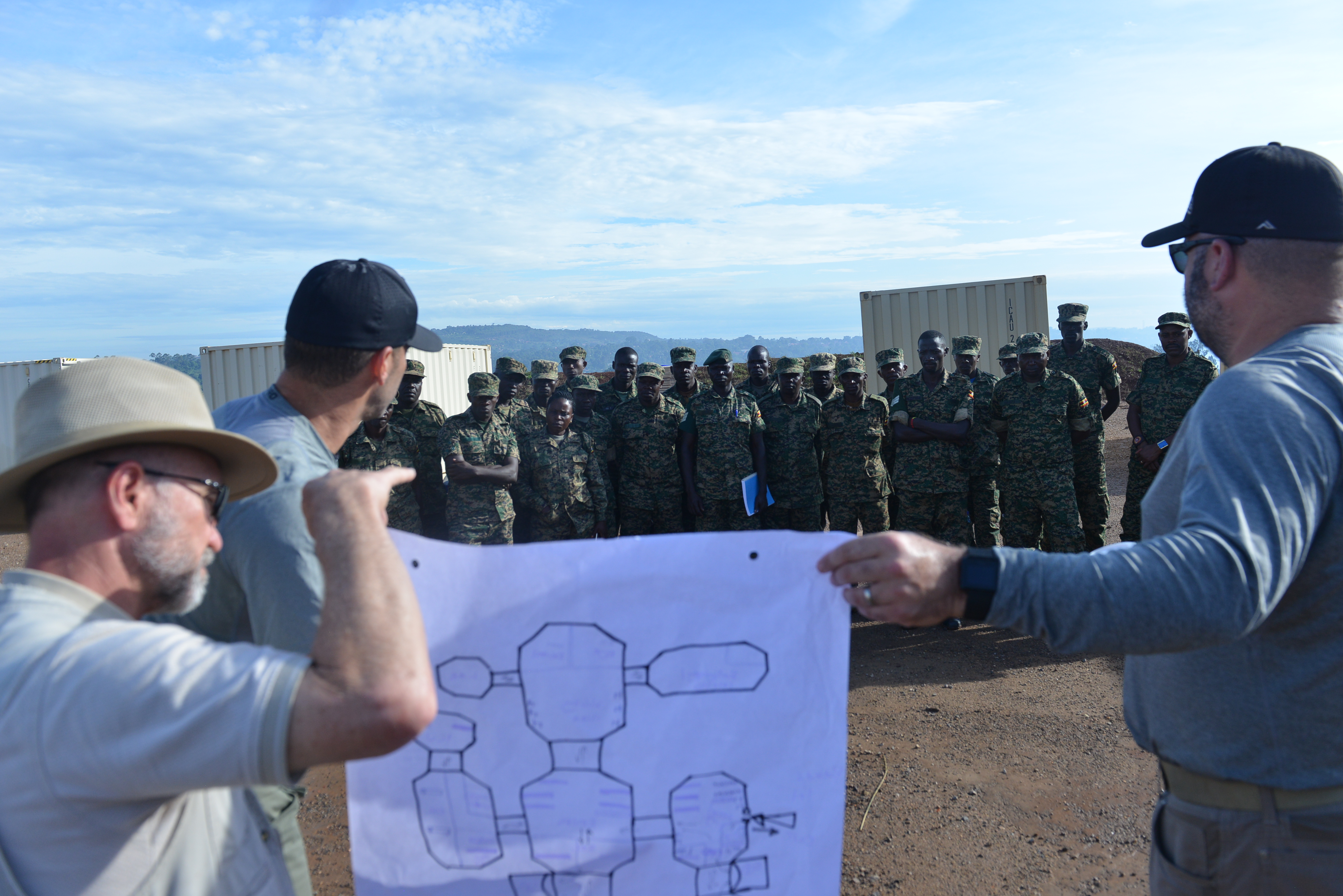 14 photos: New mobile hospital enhances Ugandan military capacity
14 photos: New mobile hospital enhances Ugandan military capacity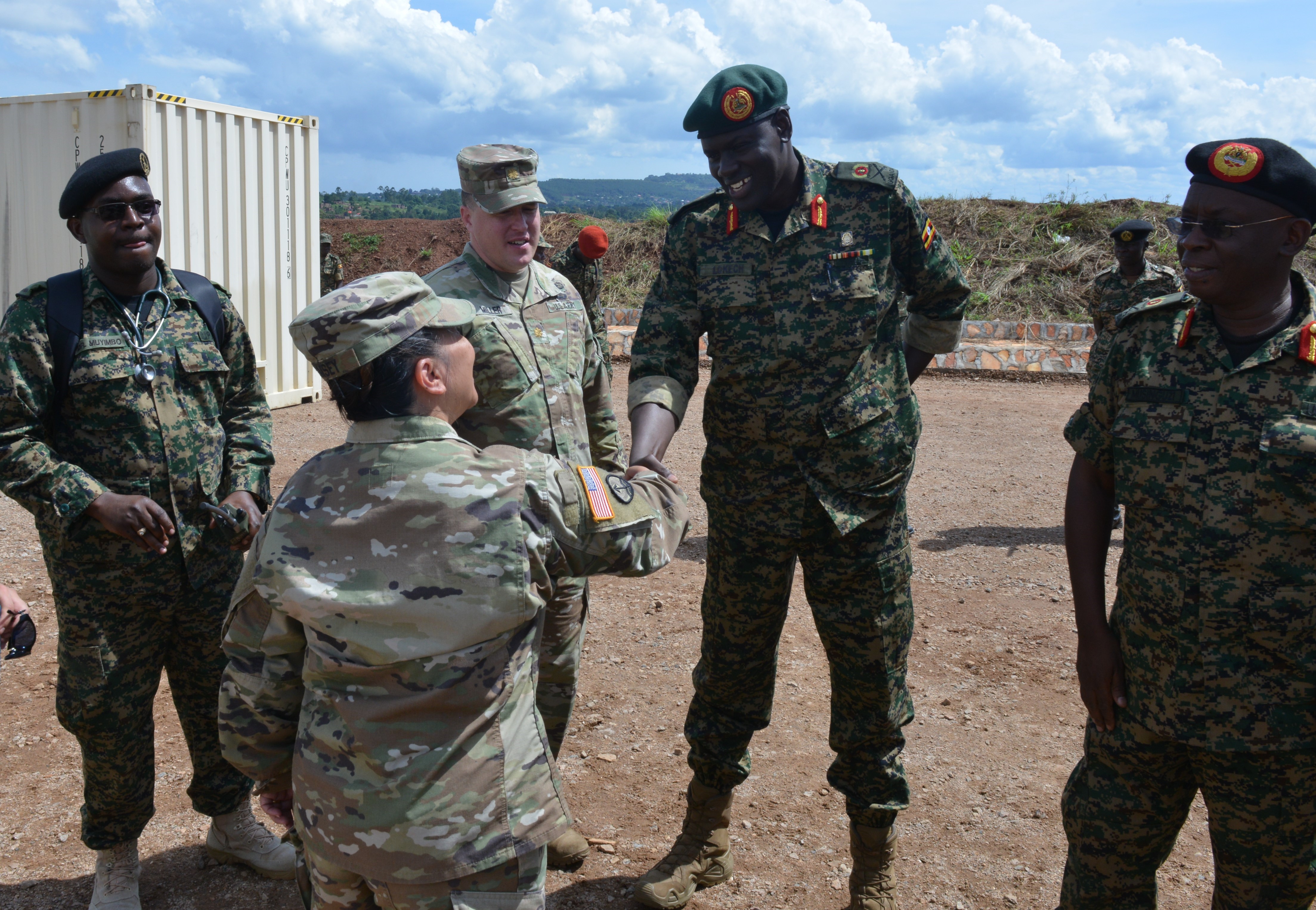 14 photos: New mobile hospital enhances Ugandan military capacity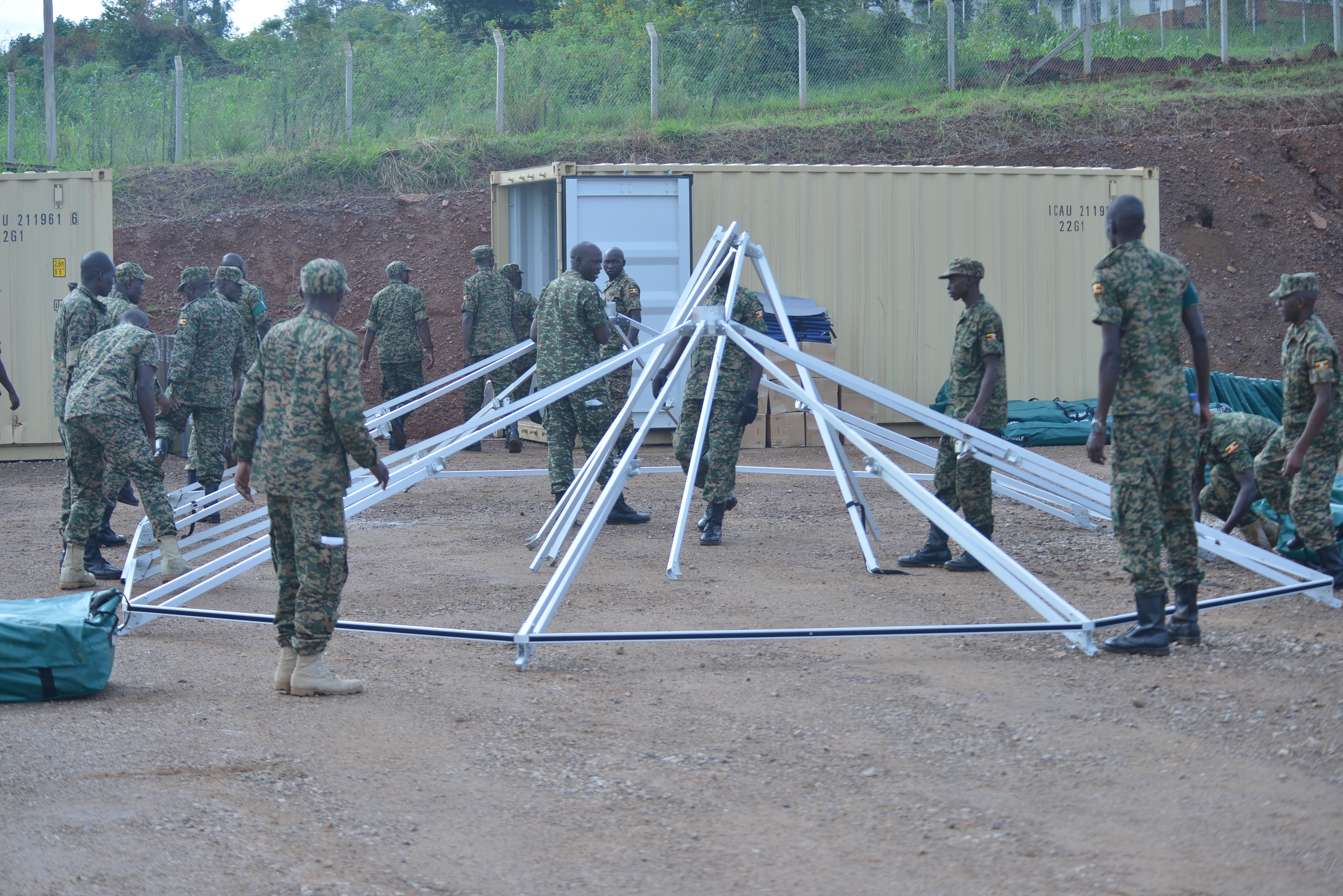 14 photos: New mobile hospital enhances Ugandan military capacity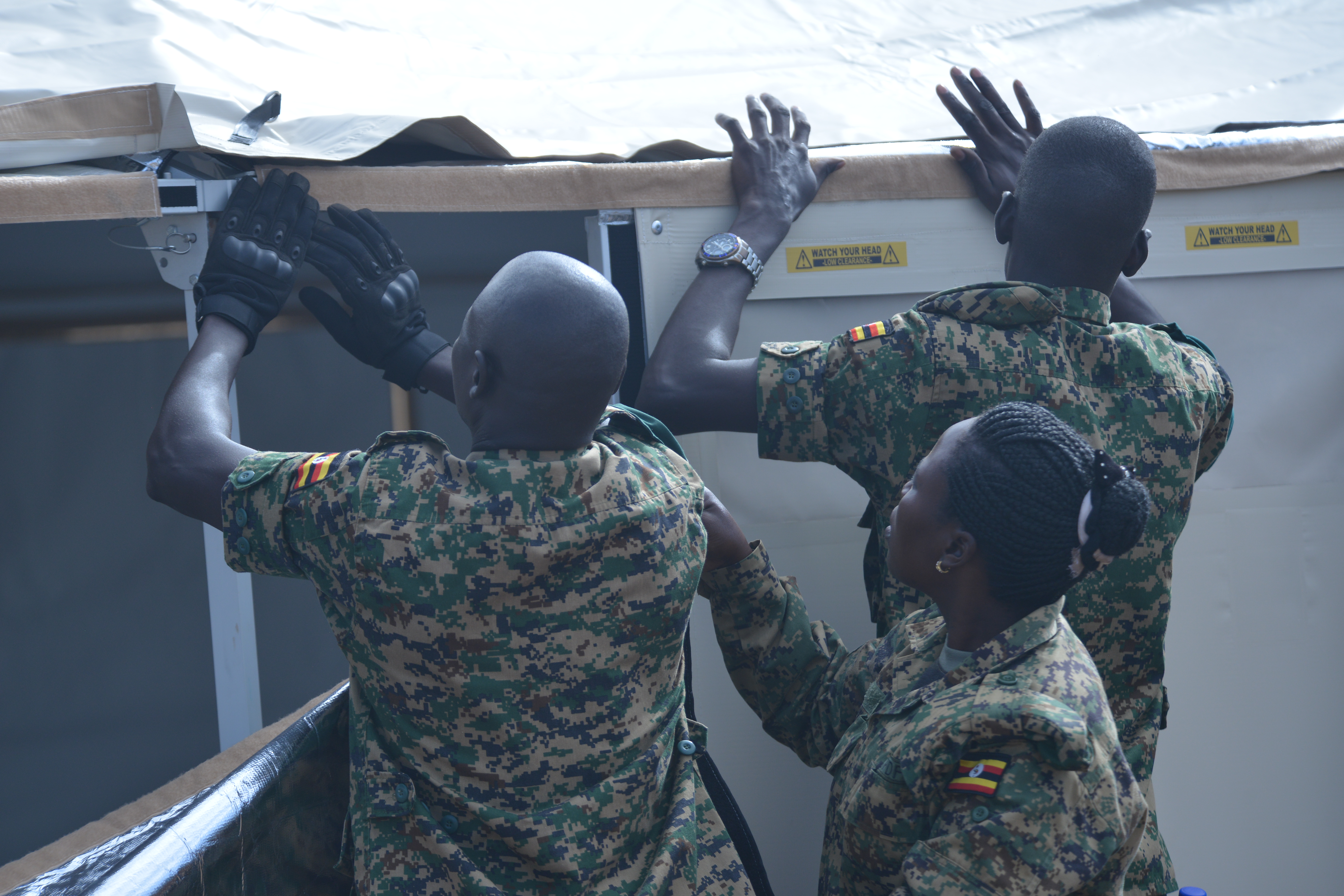 14 photos: New mobile hospital enhances Ugandan military capacity
14 photos: New mobile hospital enhances Ugandan military capacity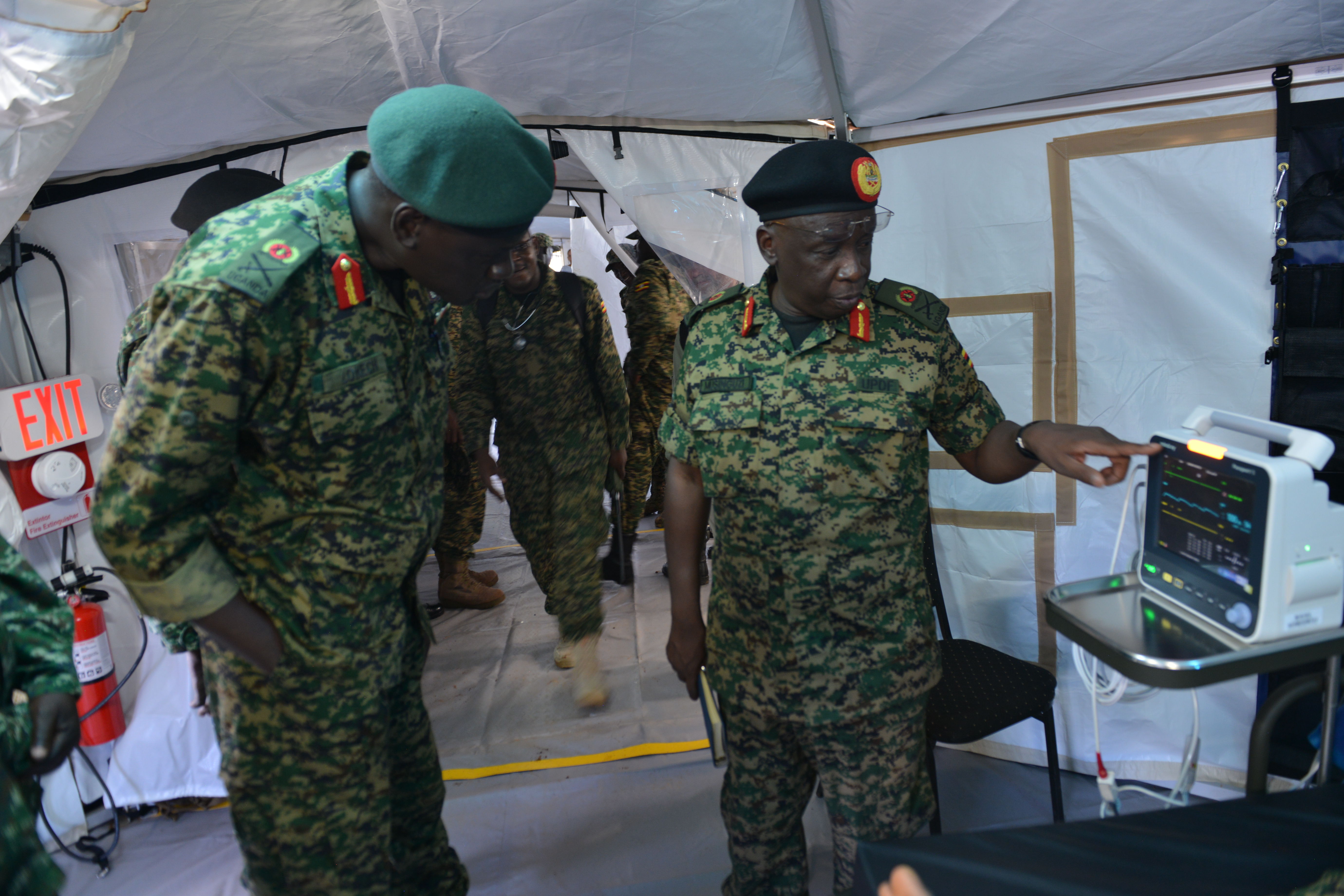 14 photos: New mobile hospital enhances Ugandan military capacity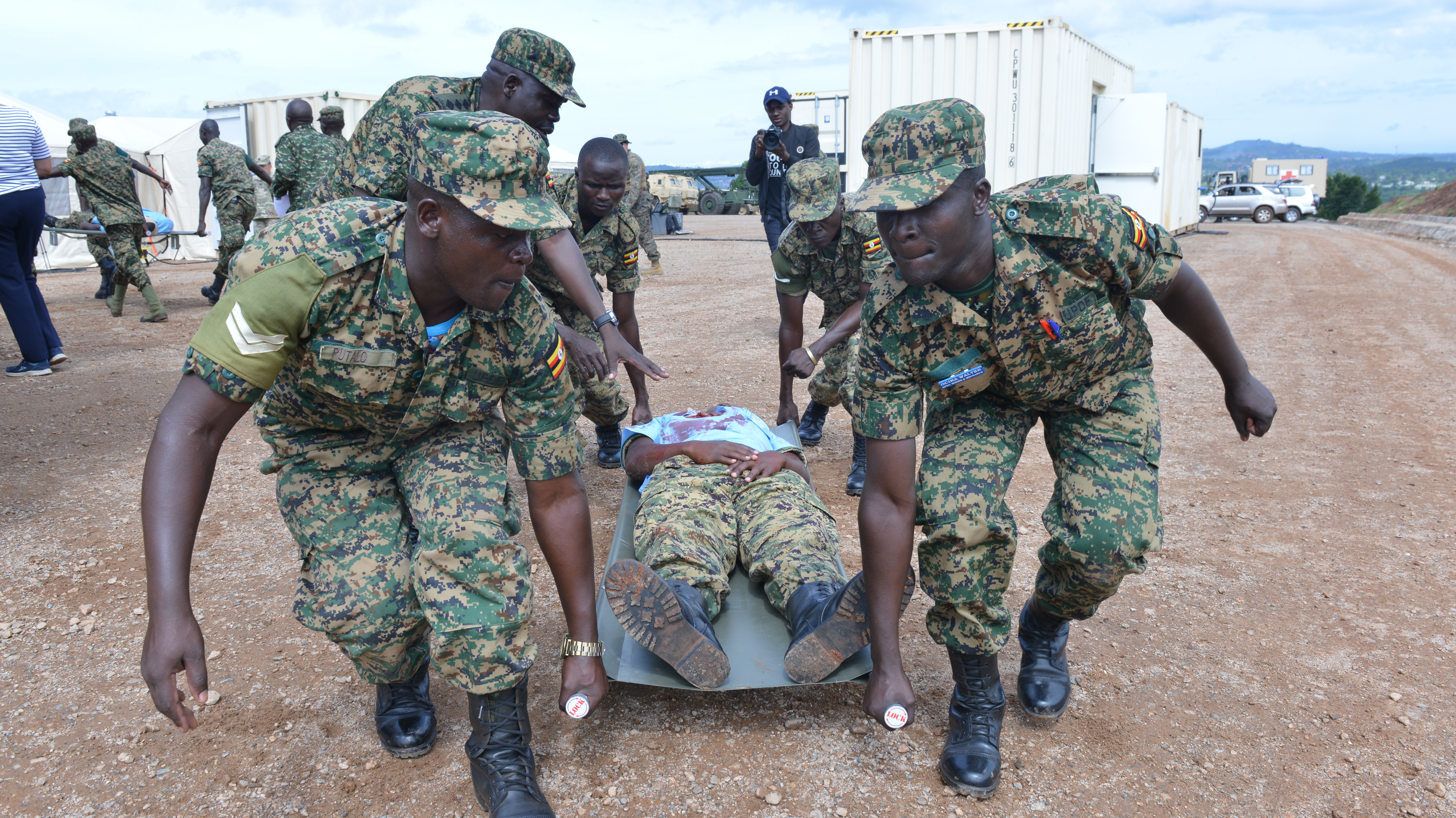 14 photos: New mobile hospital enhances Ugandan military capacity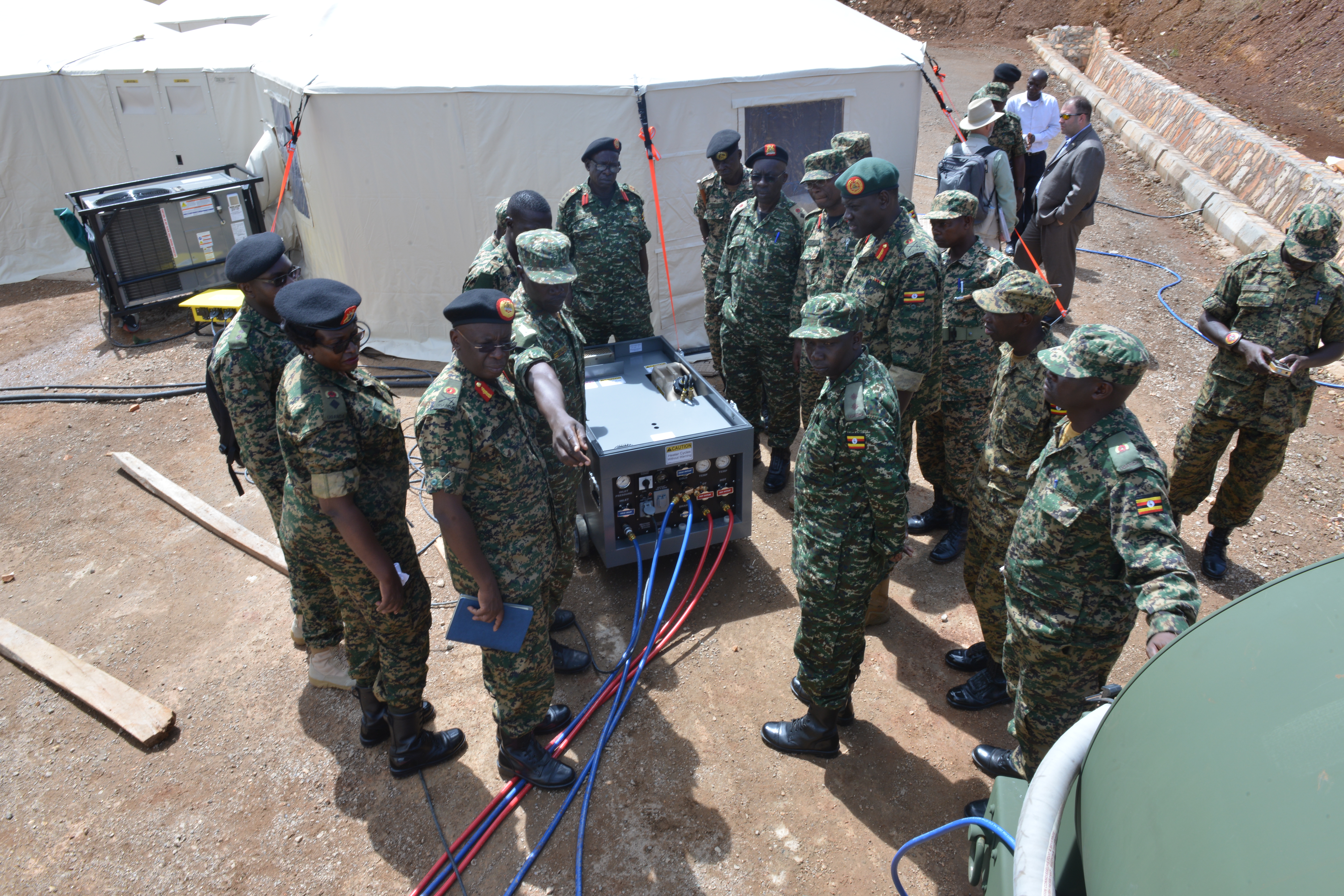 14 photos: New mobile hospital enhances Ugandan military capacity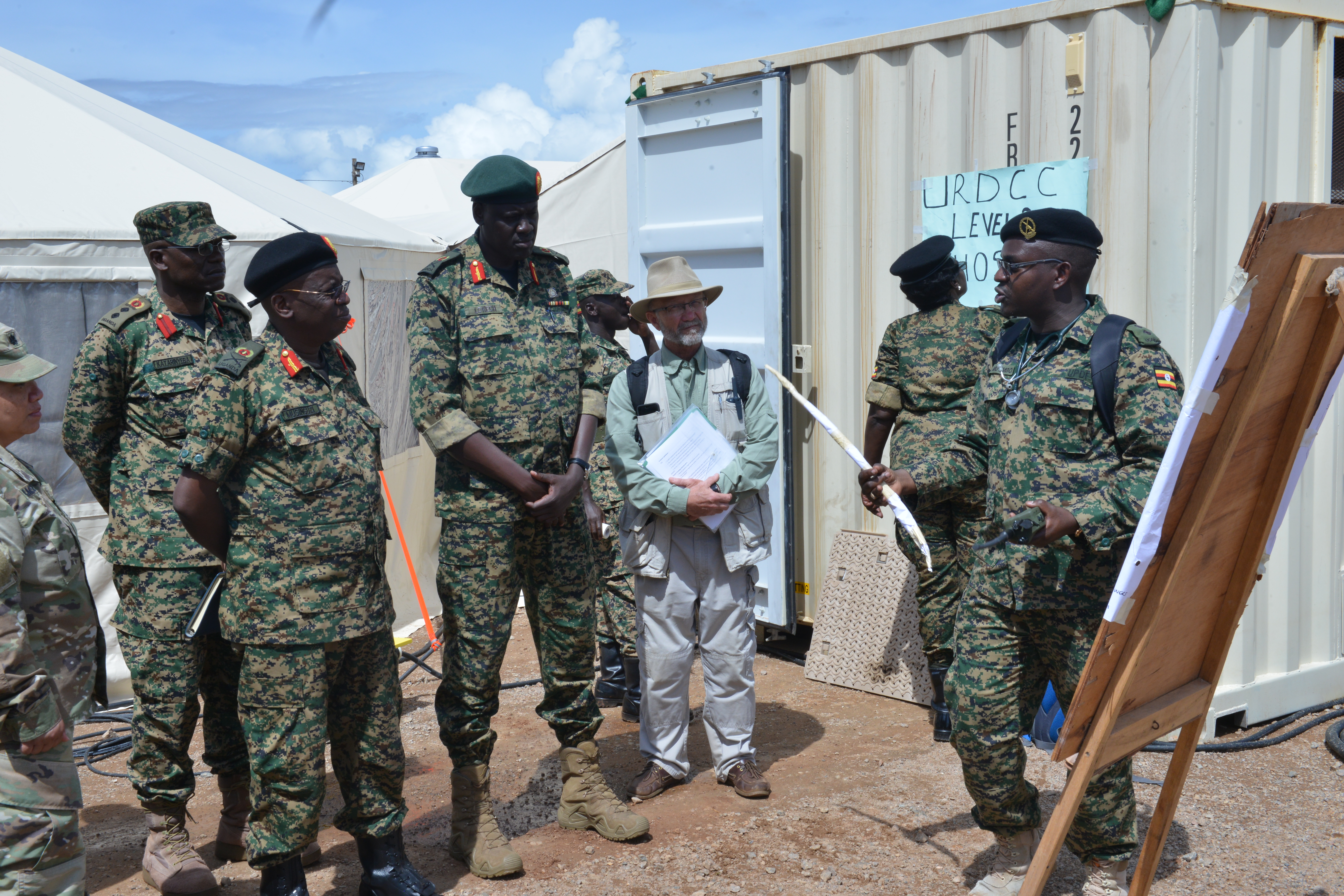 14 photos: New mobile hospital enhances Ugandan military capacity
14 photos: New mobile hospital enhances Ugandan military capacity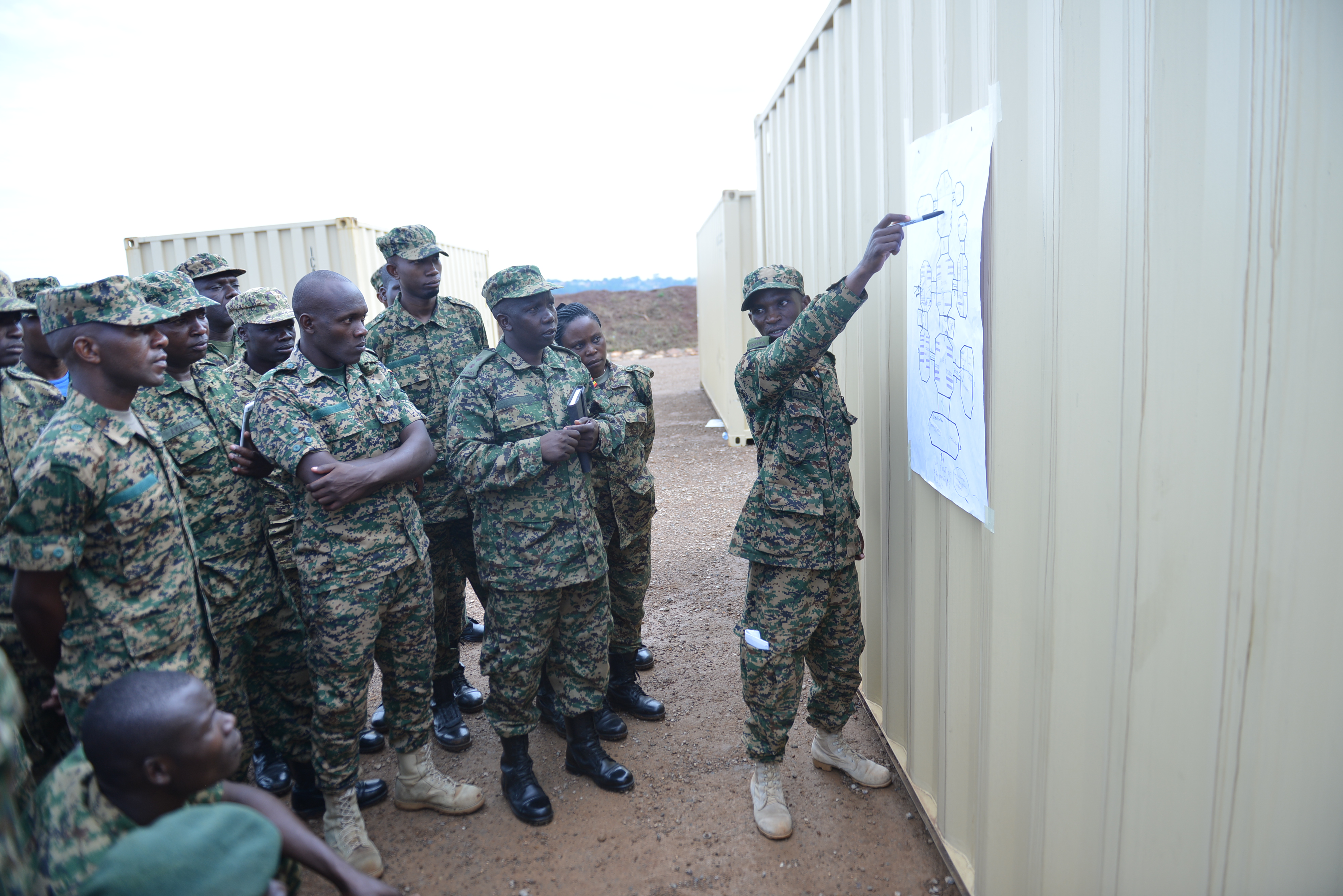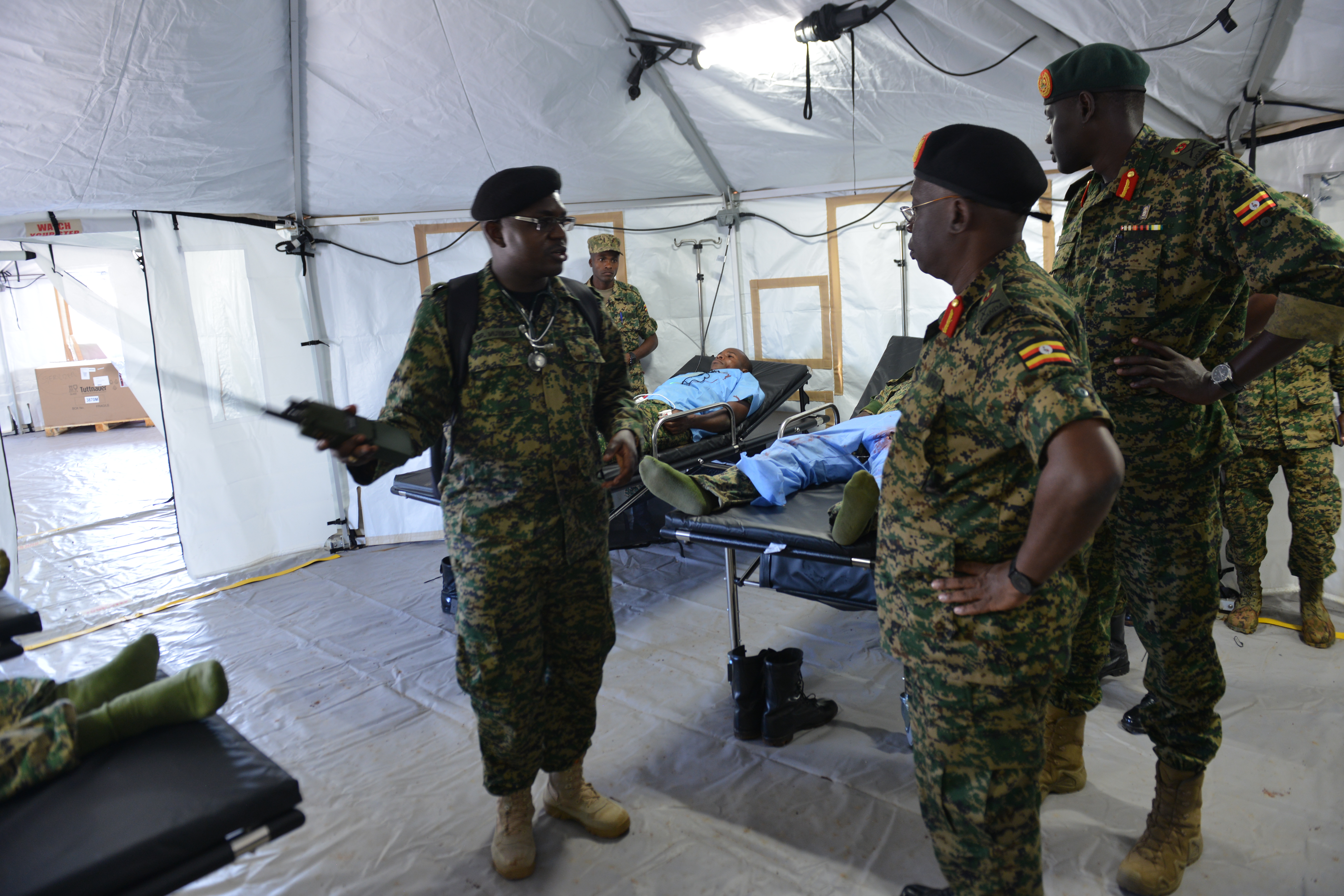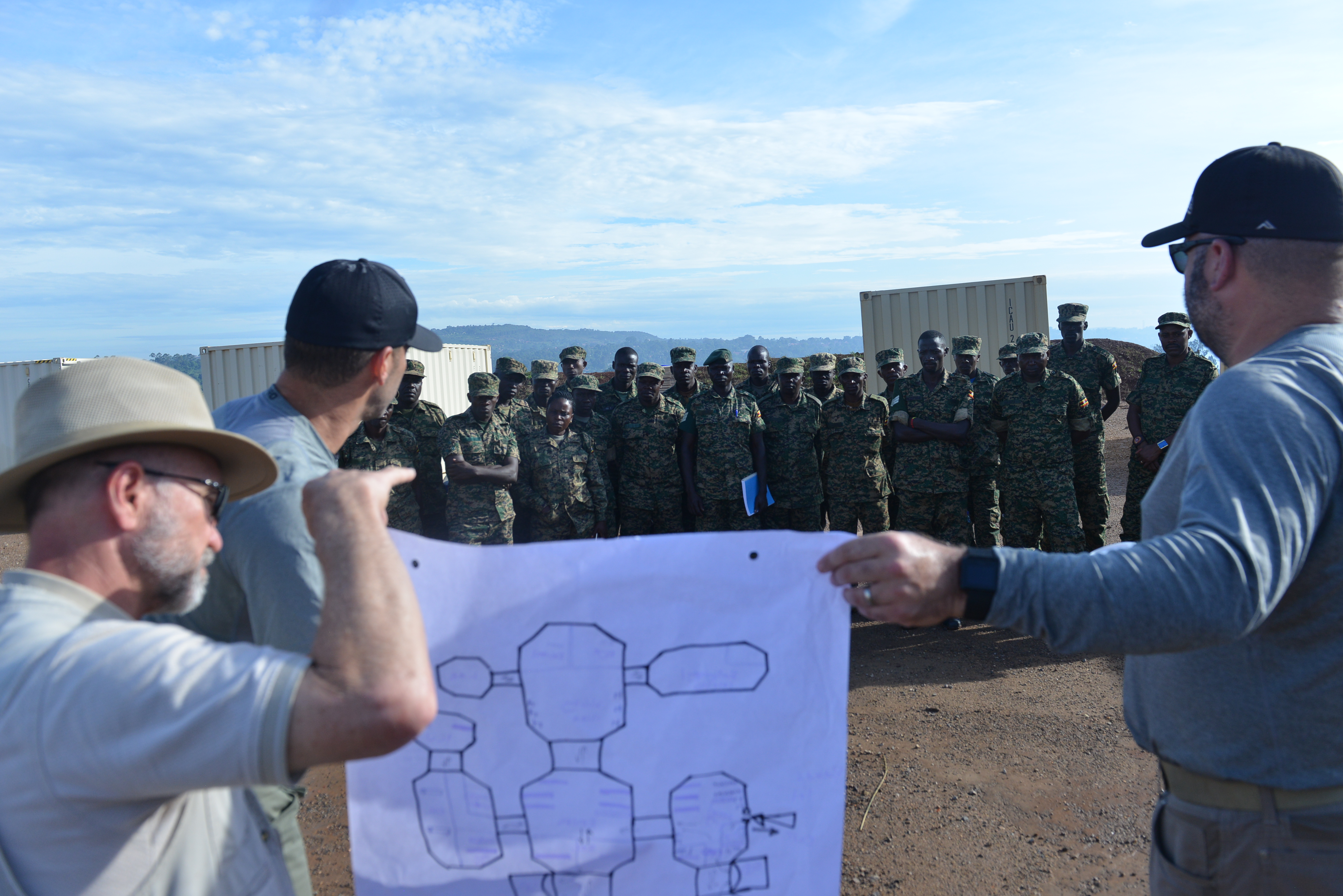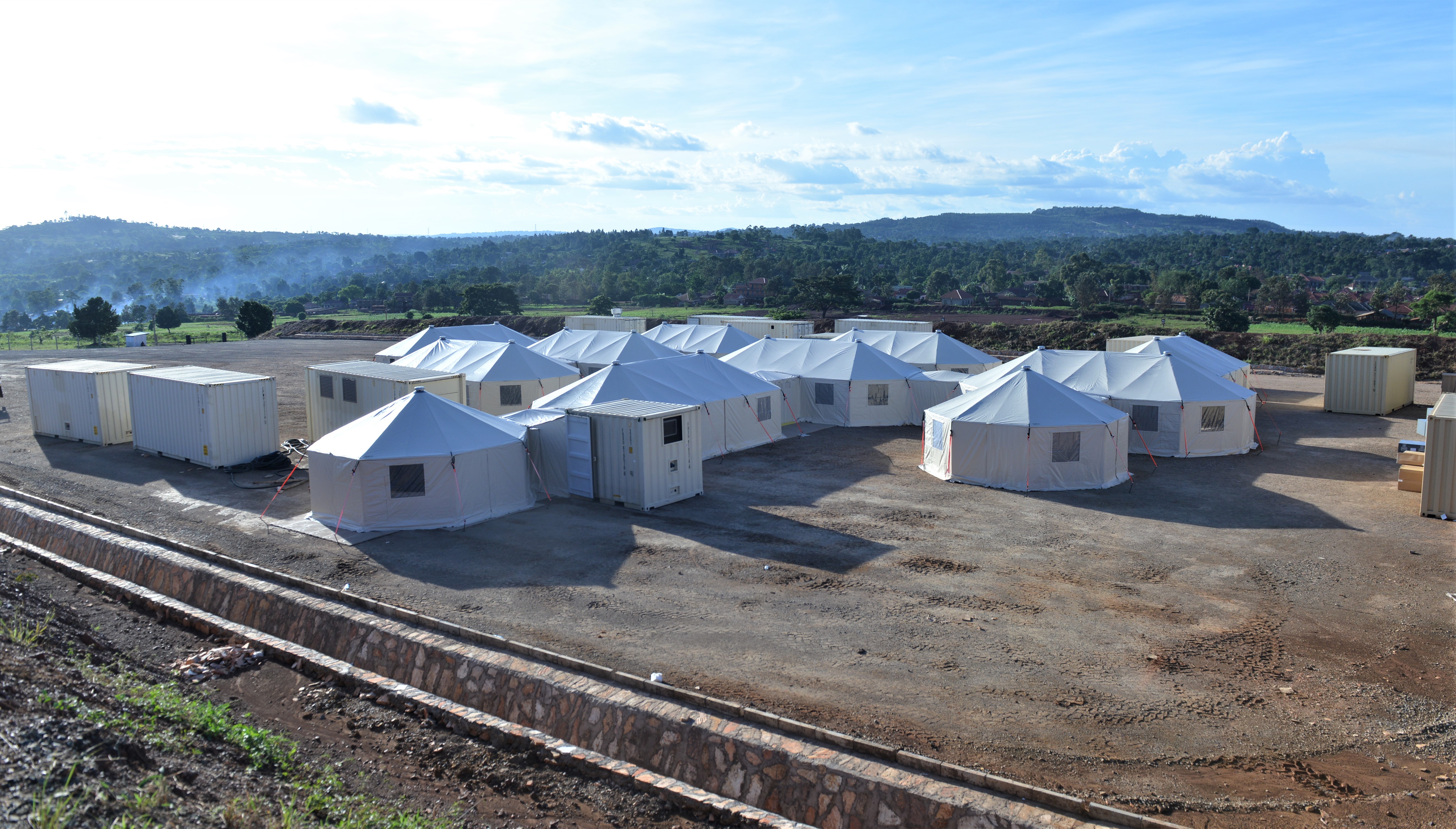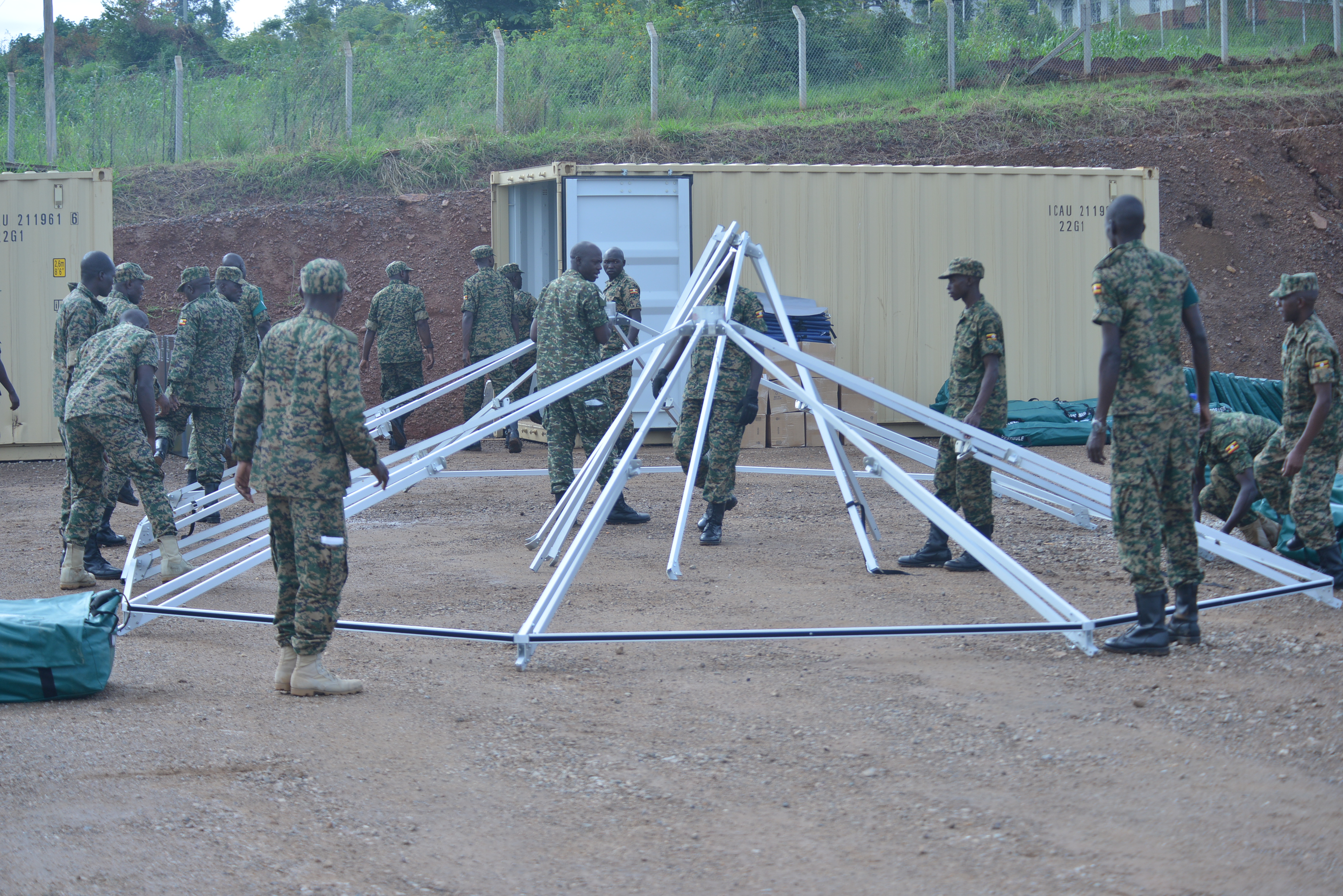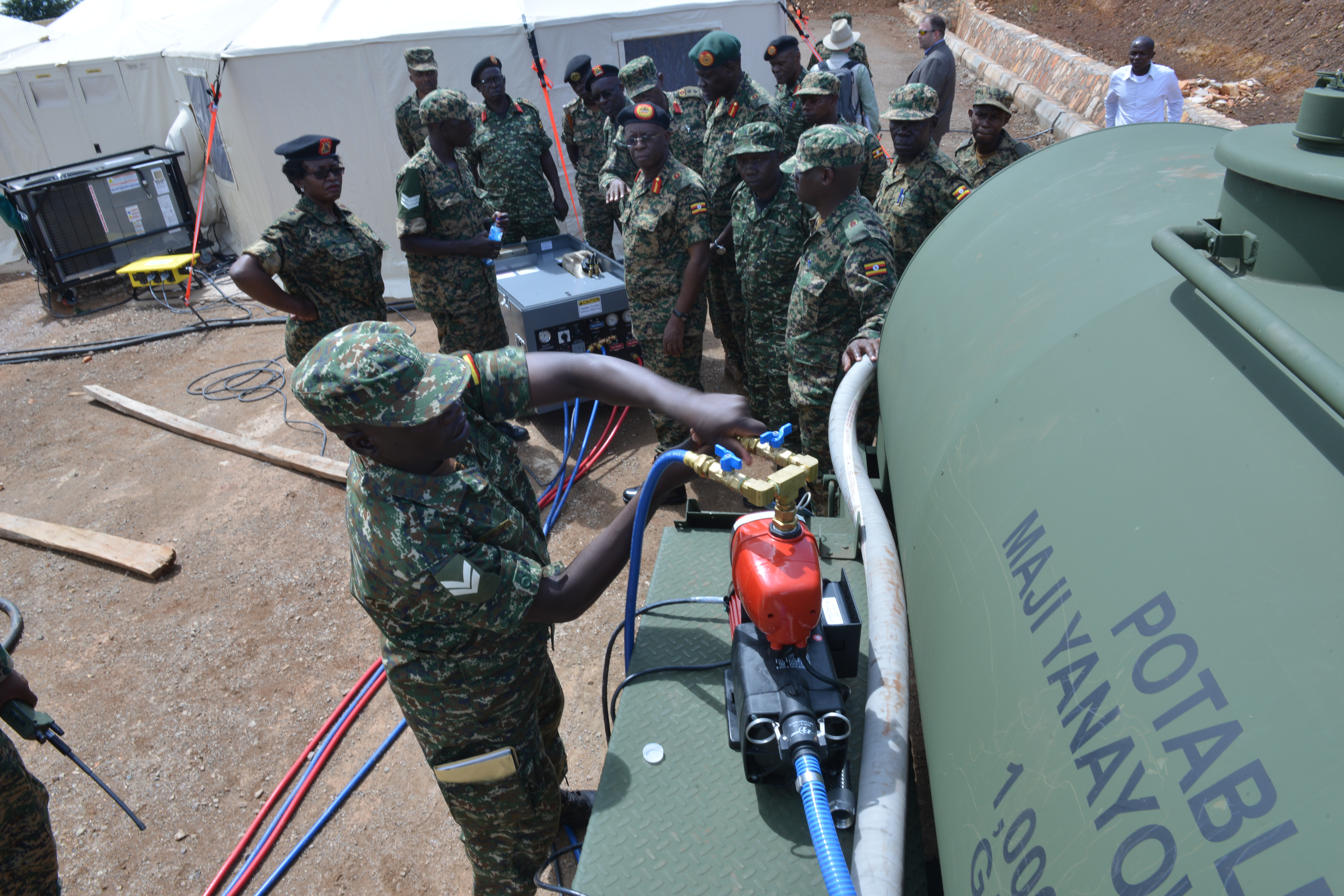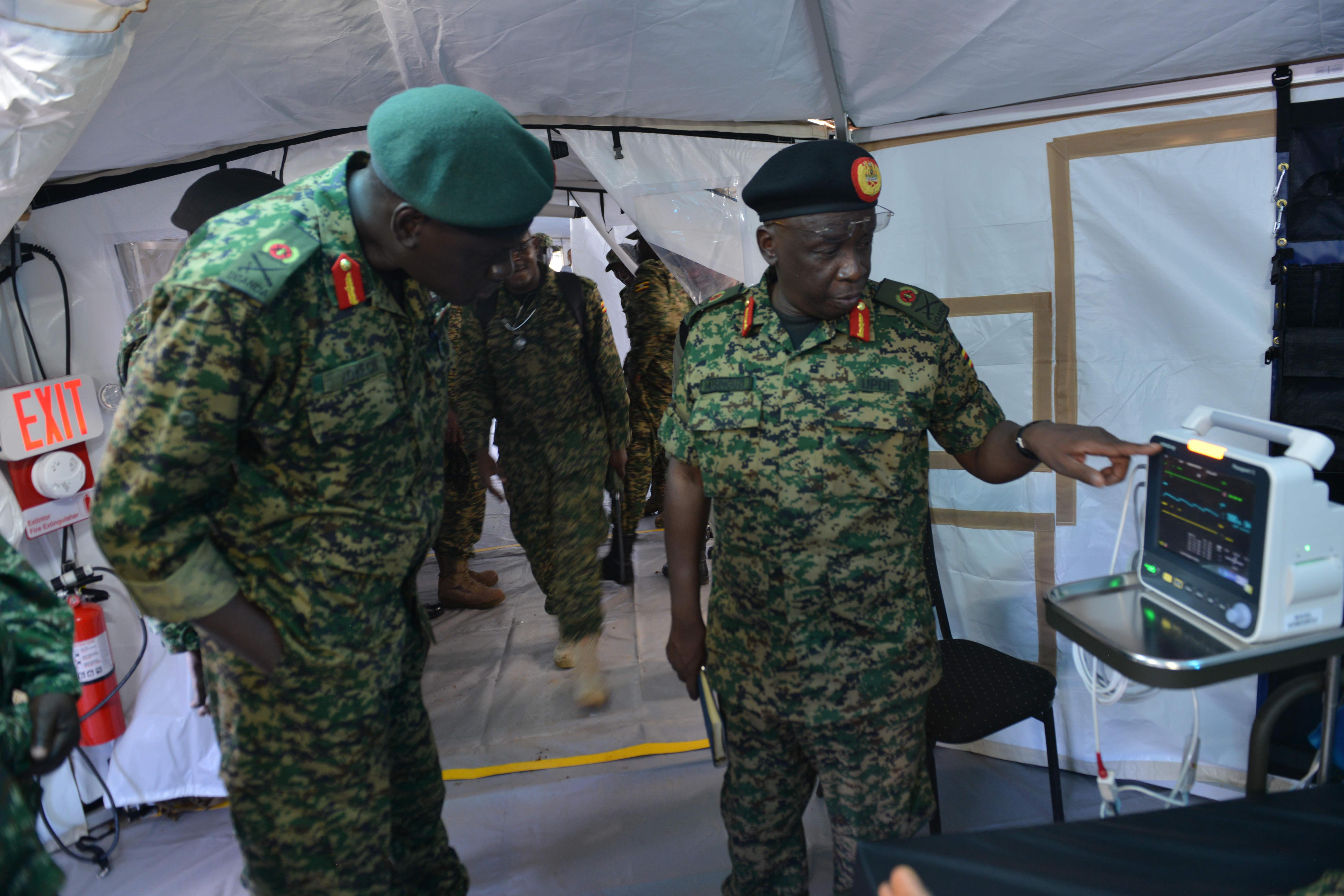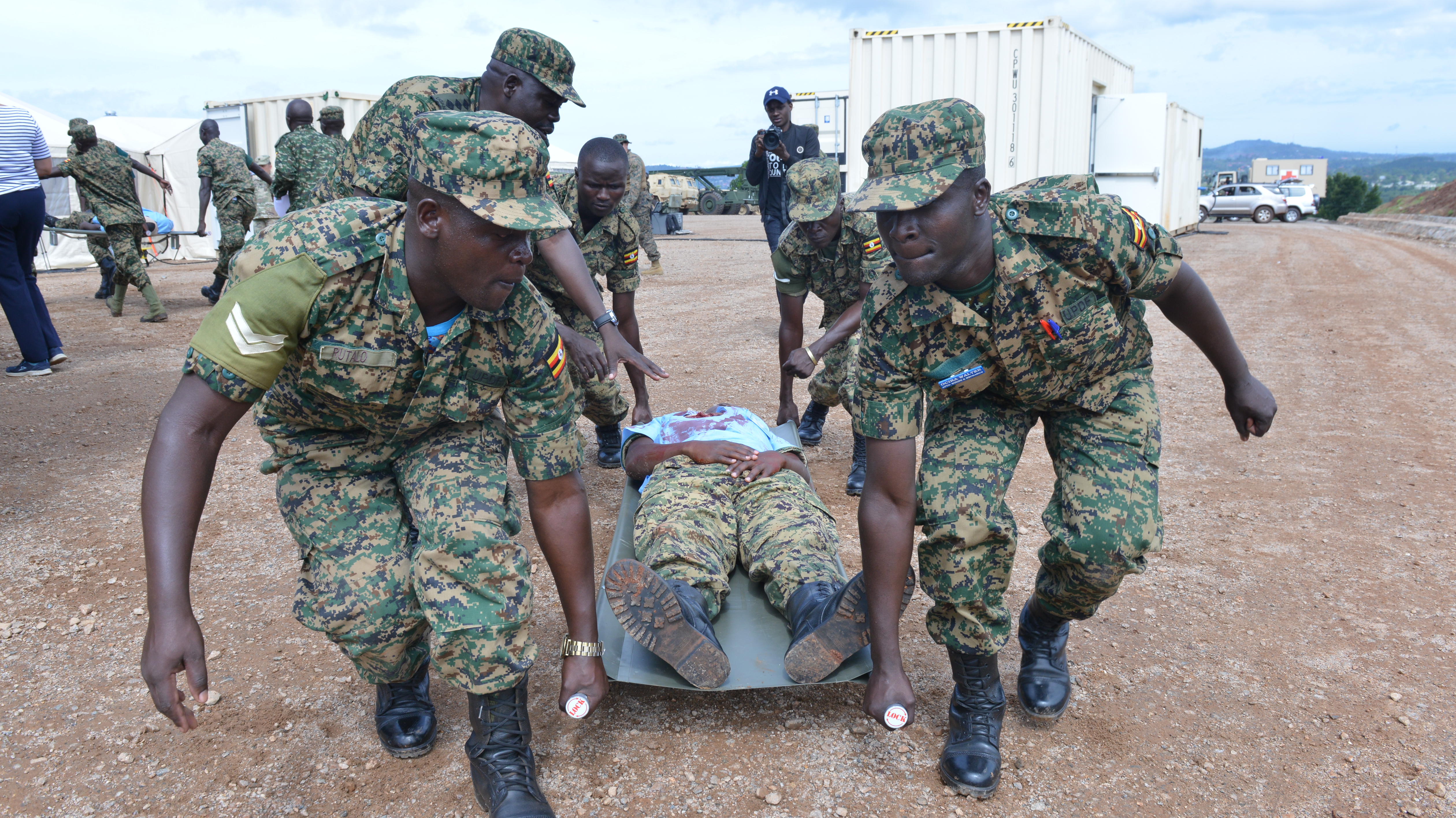 JINJA, Uganda— Rapid emergency medical response is always critical in crisis situations around the world. In order to rapidly deploy to peacekeeping operations or respond to emerging crises in Africa, soldiers from Uganda People's Defence Force (UPDF) recently conducted training on efficiently and effectively setting-up, taking down, and operating a UN-standard level-2 hospital, at the Uganda Rapid Deployment Capabilities Center in Jinja, Uganda, May 6-17, 2019.
The training, which was conducted by representatives from the hospital package vendor, is part of a two-week engagement under the African Peacekeeping Rapid Response Partnership program, or APRRP, which is a program funded by the U.S. Department of State, to help African nations enhance their peacekeeping and security capabilities, by providing resources and training to African partner militaries.
APRRP provides significant but targeted resources to help generate and rapidly deploy peacekeepers in six partner countries who have demonstrated the willingness and ability to respond to regional crises, according to Lt. Col. Sueann Ramsey, director, Program and Joint Force Support Center for Global Health Engagement, Uniformed Services University of the Health Sciences.
Uganda was one of the very first countries to be a part of APRRP since this program began in 2016, she said.
"This training marks a very important milestone for the APRRP program overall," said Ramsey. "The purpose of APRRP is to help these partner nations institutionalize capabilities that enable self-sustainment of rapid response mechanisms."
The first week, trainers from the vendor trained soldiers from the UPDF on how to set-up and operate the hospital. The second week, the soldiers planned, set-up, and operated the hospital with minimal guidance, according to Jorge Ortiz, vendor trainer.
"The soldiers developed a great layout plan that supported their needs," Ortiz said."We're very proud of the way they work and of their accomplishments."
"This demonstrates an independent capability for them to set-up and operate this very extensive medical capability in an operational setting," said Dr. Charles Beadling, associate professor, USUHS. "Their leaders are taking charge and they own this process. They are doing this independently with only occasional advice and counseling from the vendor trainers. It has been really impressive."
The hospital package includes 14 shelters with a total of 690 square meters (7,427 square feet) of shelter space, which includes an intensive care unit, radiology unit, and a total of 30 beds.
"This hospital will be able to hold 10-20 inpatients and support up to four surgeries per day, as well as support the military operation in a crisis response," Beadling explained. "The hospital was designed to meet certain electrical, potable and non-potable water, and sewage disposal requirements."
The facility is also equipped with two laundry rooms, two surgical bridges/scrub rooms, a kitchen, and two generators.
"This treatment facility is important because in case of an emergency situation you'll have casualties and medical emergencies coming in," said 1st Lt. Vincent Nzayisenga, medical clinic officer, UPDF, and training class leader. "So, there should be a specific place where those emergencies have to be attended to."
A mass casualty exercise also took place as part of the training, where 25 UPDF soldiers donned moulage make-up and feigned notional injuries while other UPDF soldiers took on the role as hospital staff, triaging, treating, diagnosing, and stabilizing the simulated casualties.
"The mass casualty exercise involved me setting up an incident command structure and working with the auxiliary staff to make sure that the mission happened," said Cpt. Timothy Muyimbo, anesthesiologist, UPDF. "The most important thing is to have drills more frequently. We have the equipment, now we need to train, maintain, and sustain. We want all our medics to become more oriented with the hospital because they are the first line in casualty care."
"This is a very good hospital and it has very good capabilities, and will enhance our peace support operations if we deploy it," Maj. Gen. Ambrose Musinguzi, chief of medical services, UPDF.
Maj. Gen. Paul Lokech, commandant, Uganda Rapid Deployment Capabilities Center, UPDF, expressed optimism regarding the treatment center and partnering with the U.S.
"Today's problems required a shared responsibility," said Lokech. "I would like to thank the U.S. Government, and U.S. AFRICOM. When we work together I'm sure we will be able to fix the problems in the region."