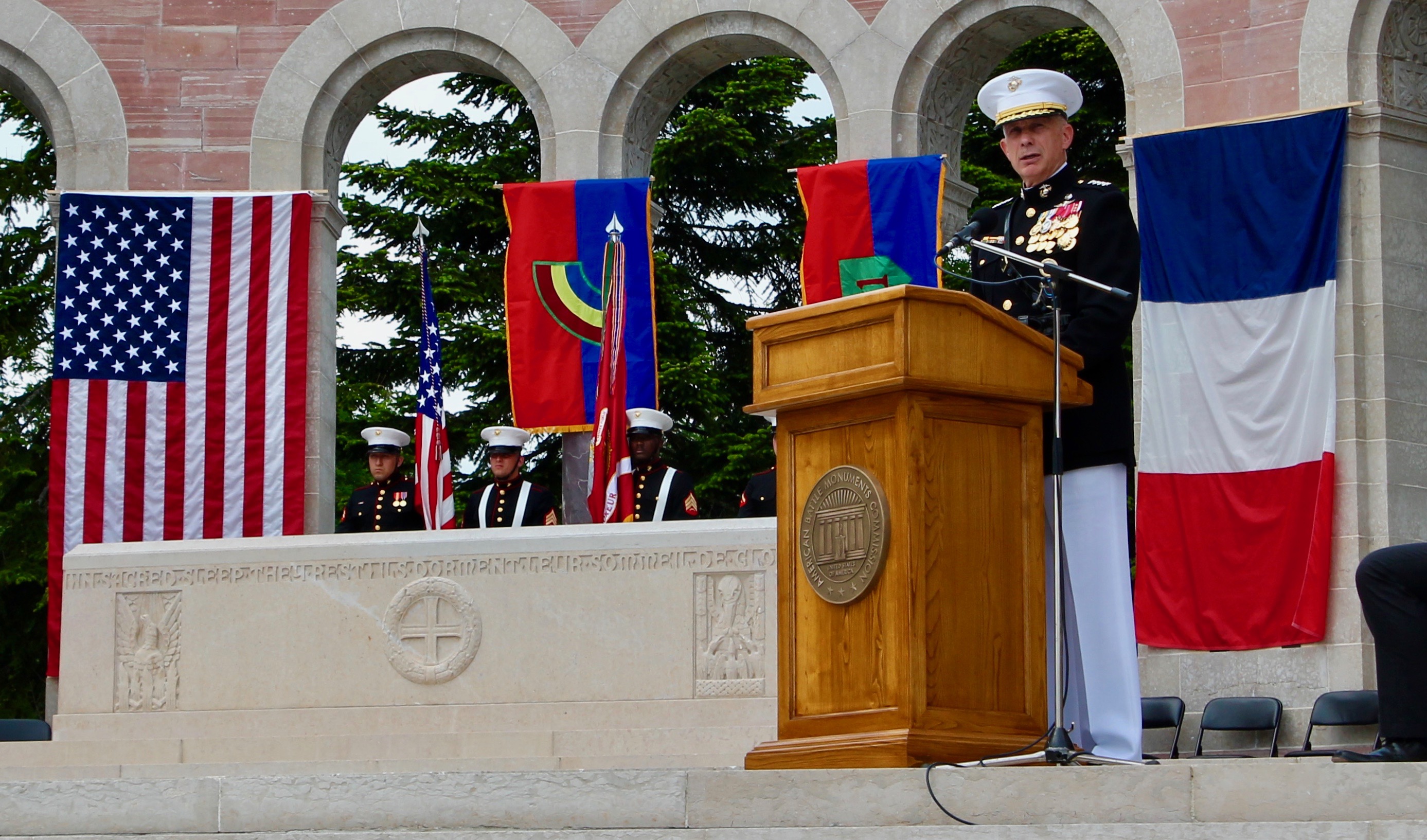 11 photos: AFRICOM Commander Lays Wreath at WWI Cemetery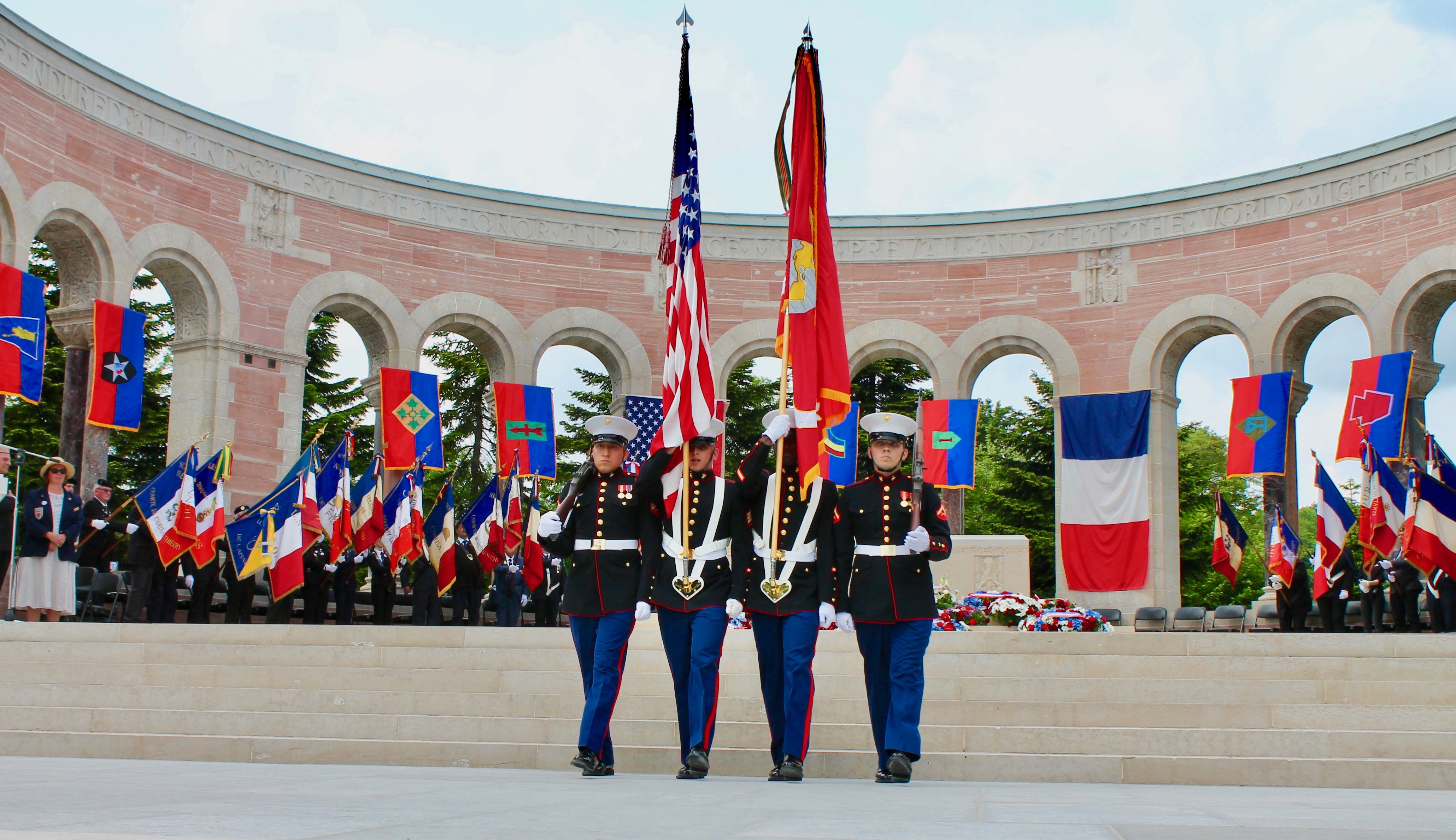 11 photos: AFRICOM Commander Lays Wreath at WWI Cemetery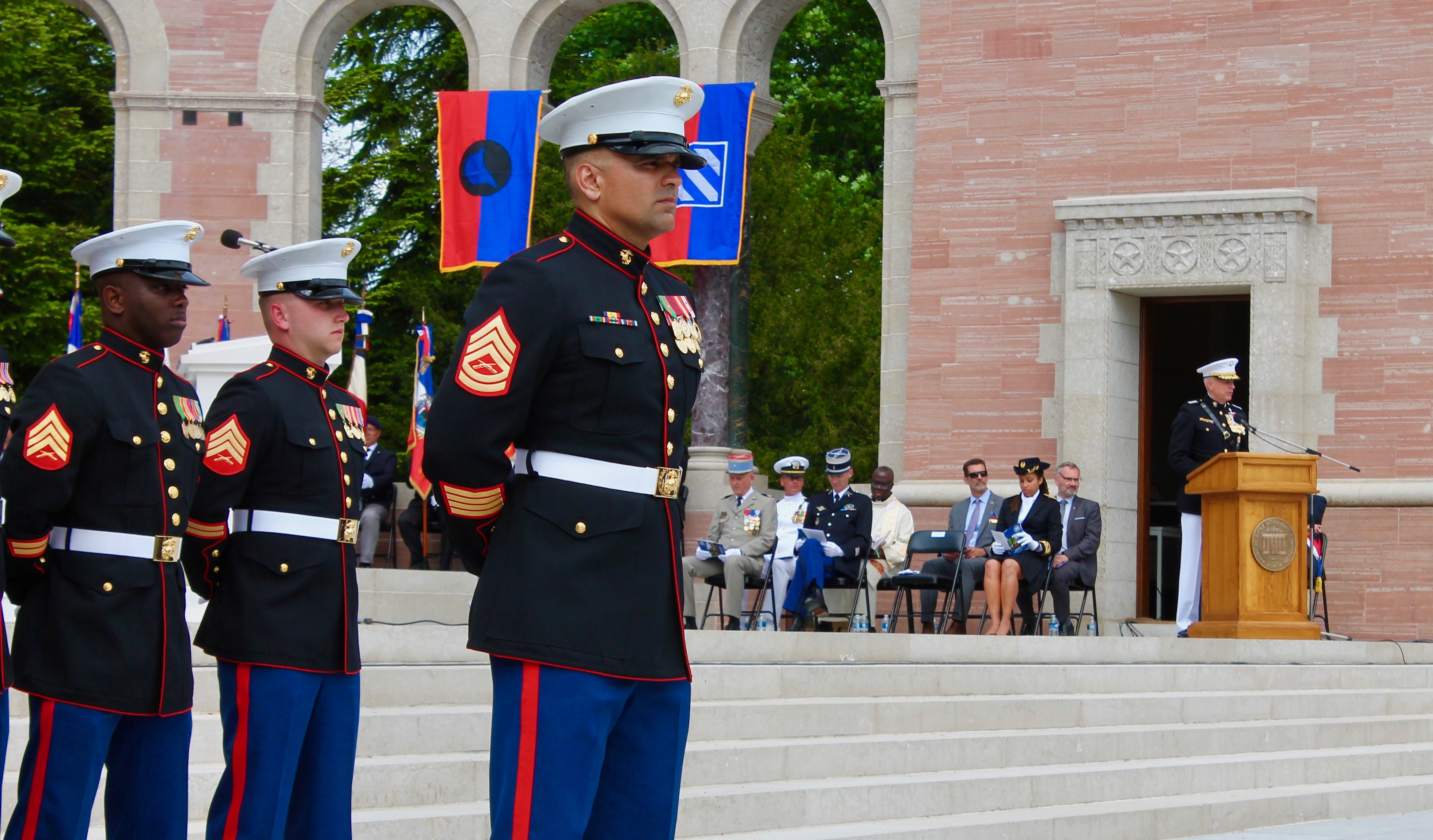 11 photos: AFRICOM Commander Lays Wreath at WWI Cemetery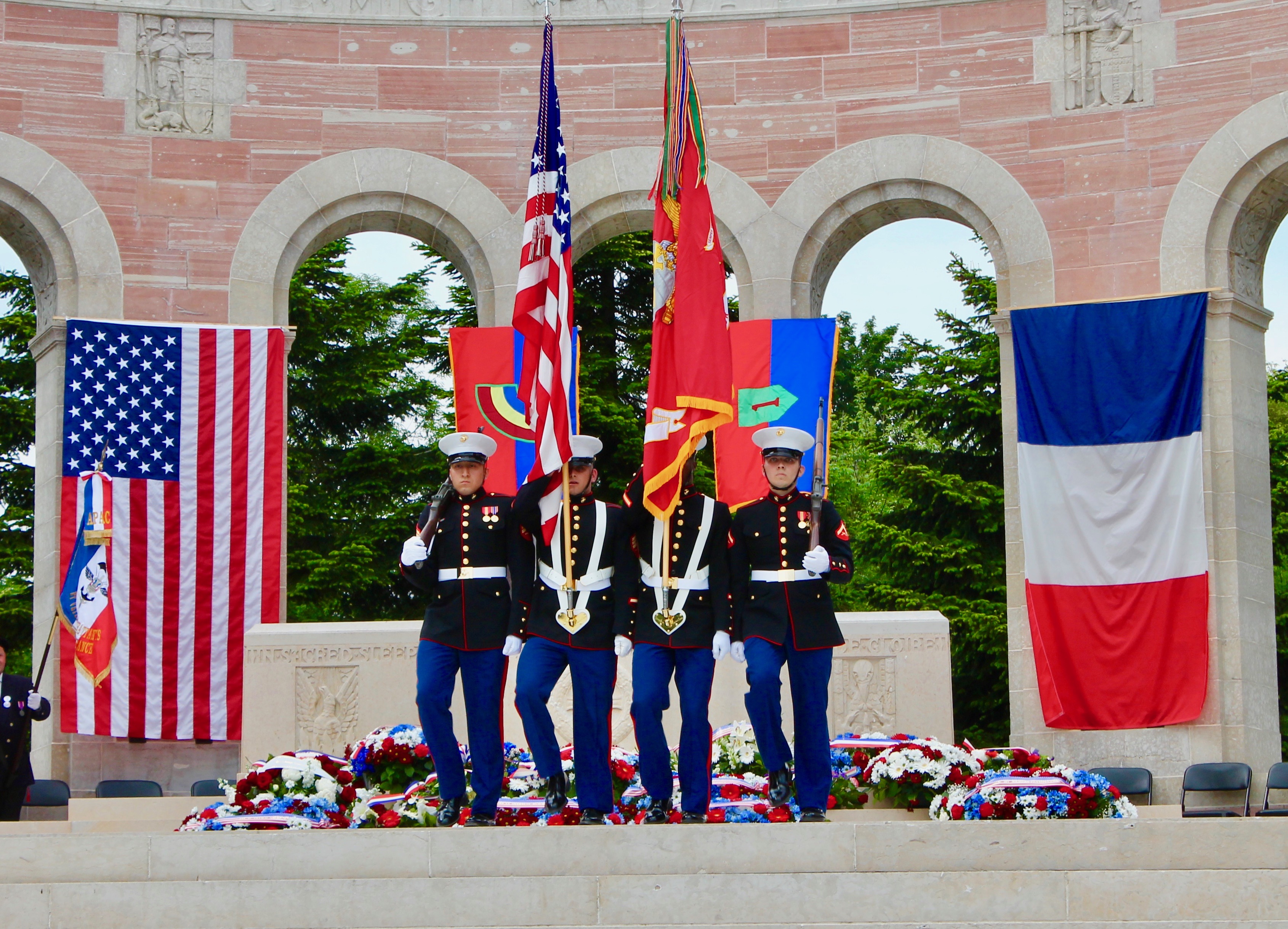 11 photos: AFRICOM Commander Lays Wreath at WWI Cemetery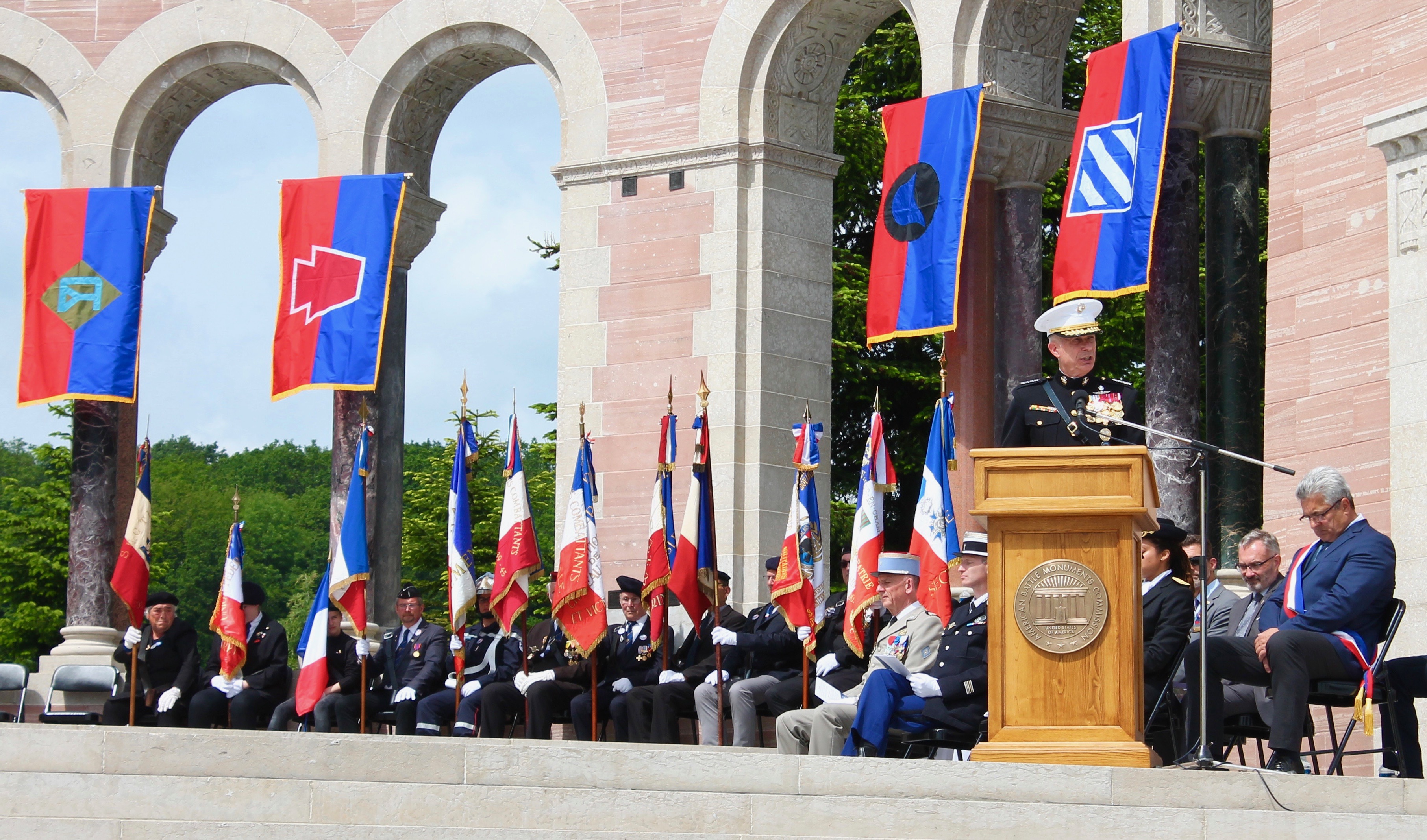 11 photos: AFRICOM Commander Lays Wreath at WWI Cemetery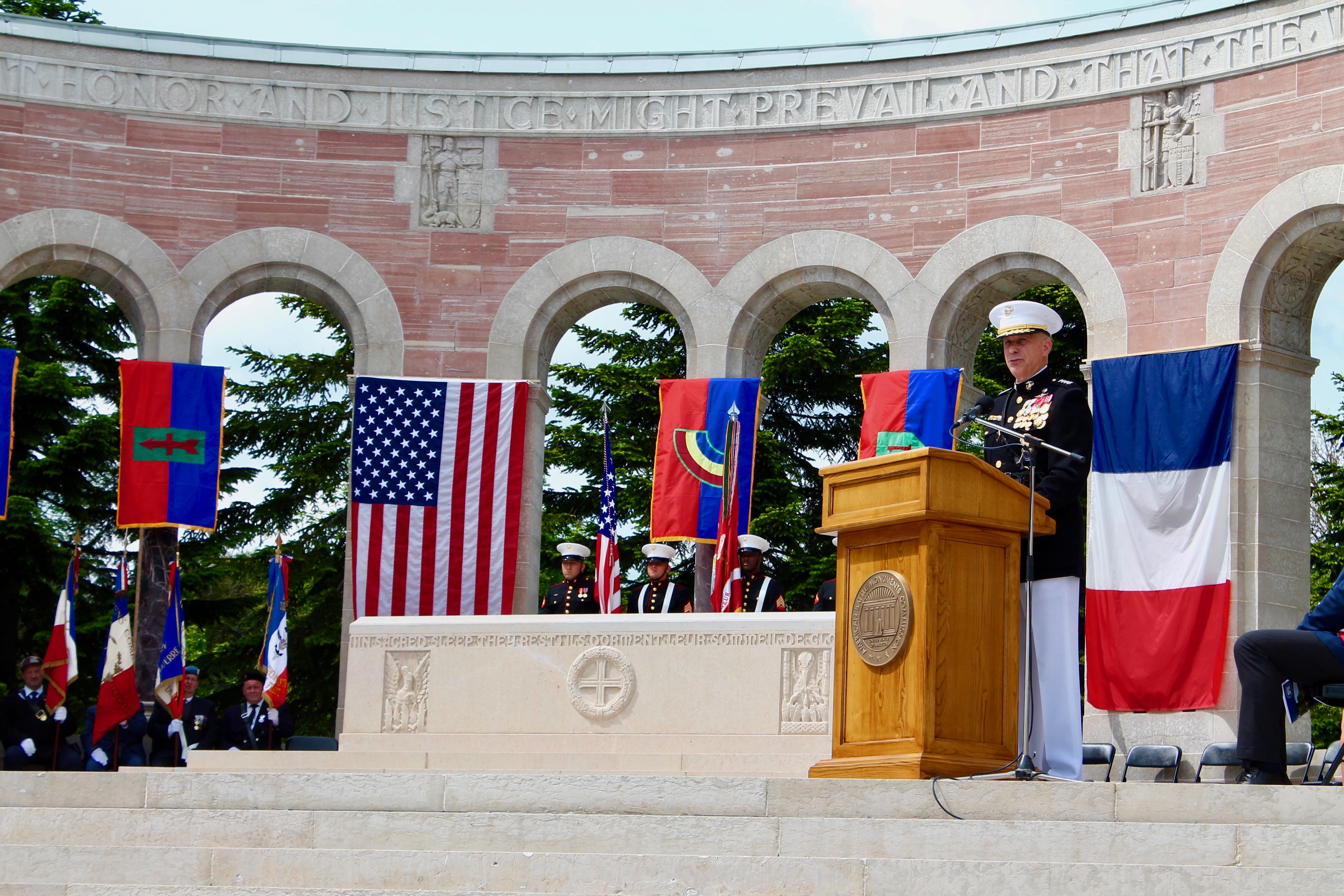 11 photos: AFRICOM Commander Lays Wreath at WWI Cemetery
11 photos: AFRICOM Commander Lays Wreath at WWI Cemetery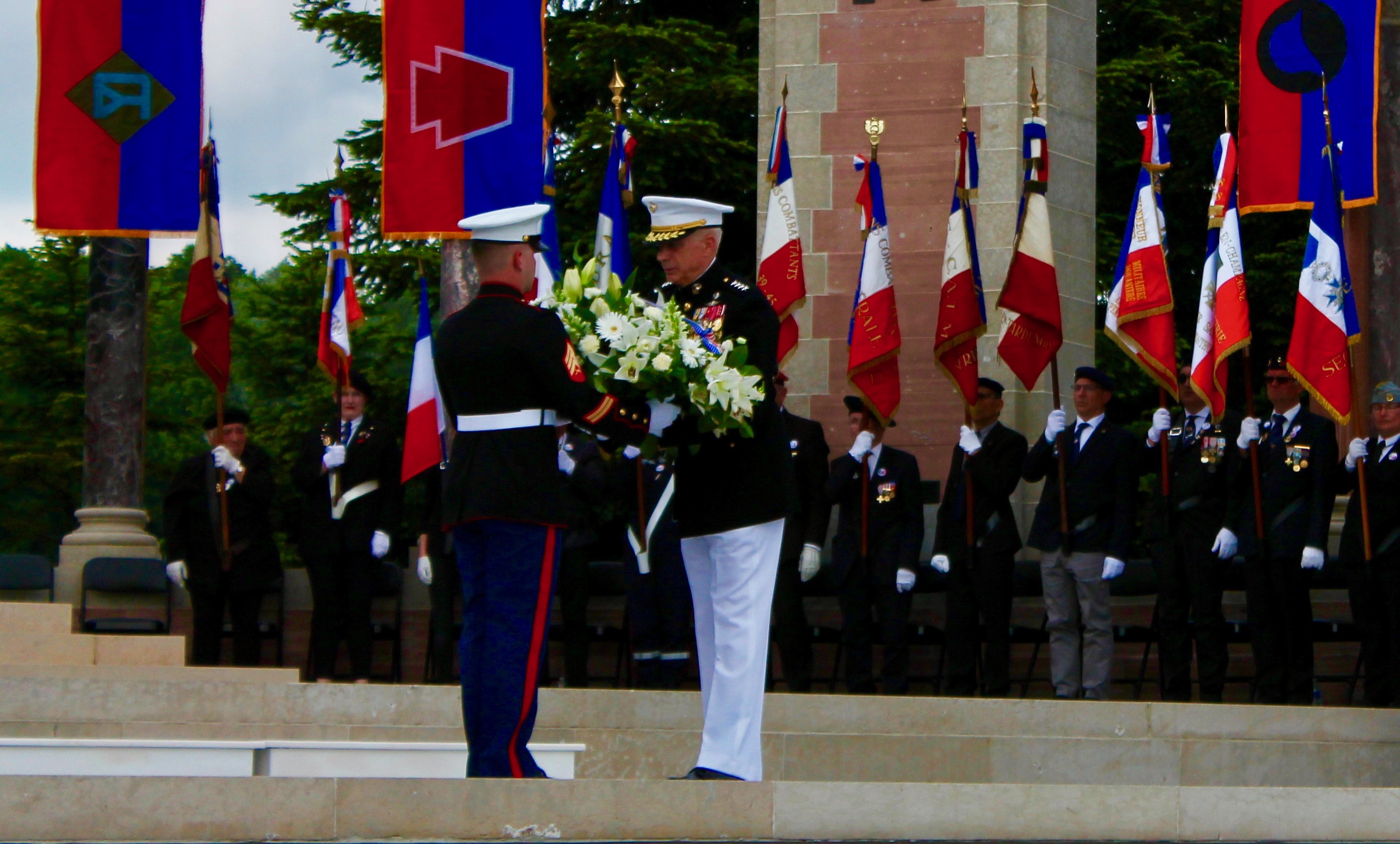 11 photos: AFRICOM Commander Lays Wreath at WWI Cemetery
11 photos: AFRICOM Commander Lays Wreath at WWI Cemetery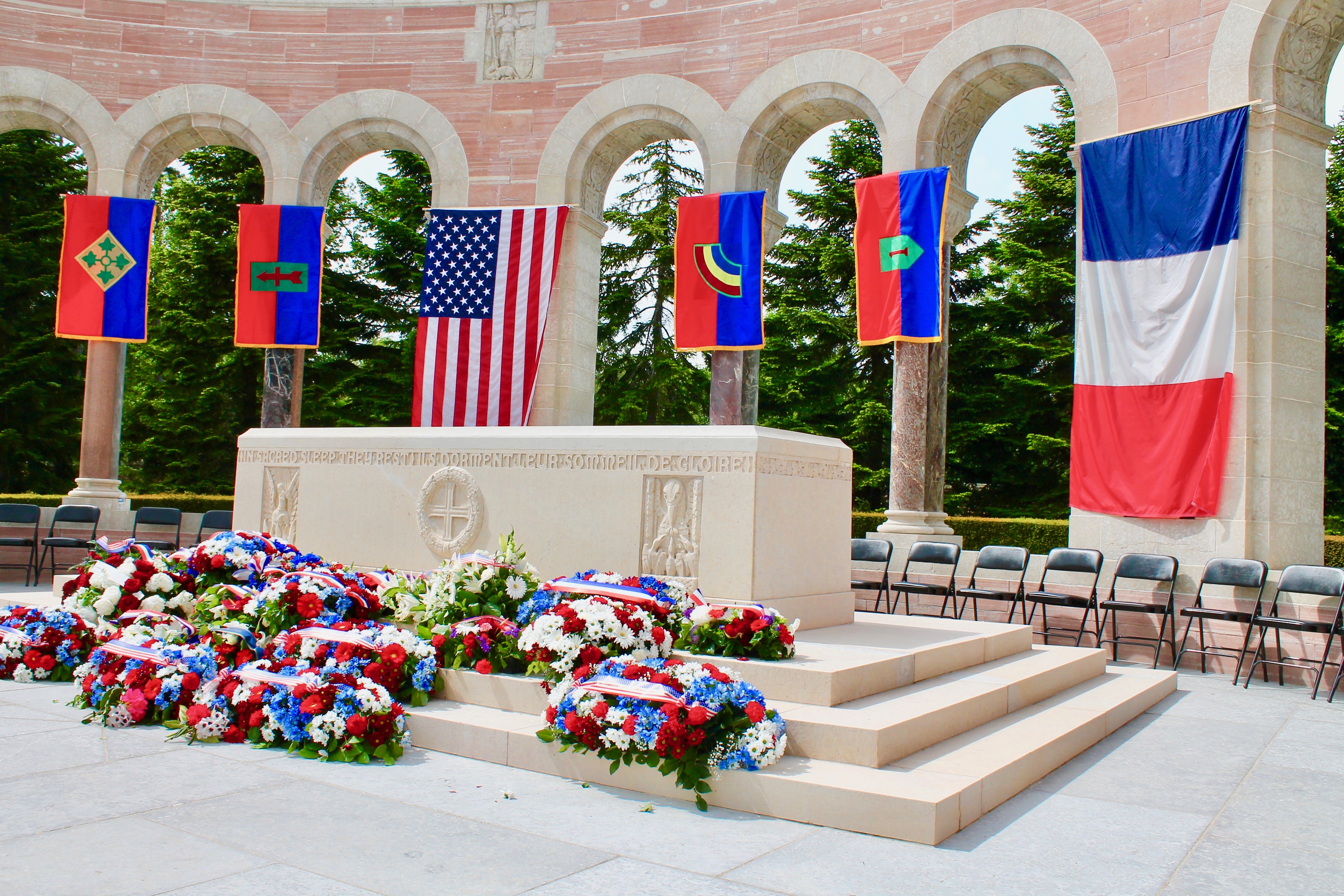 11 photos: AFRICOM Commander Lays Wreath at WWI Cemetery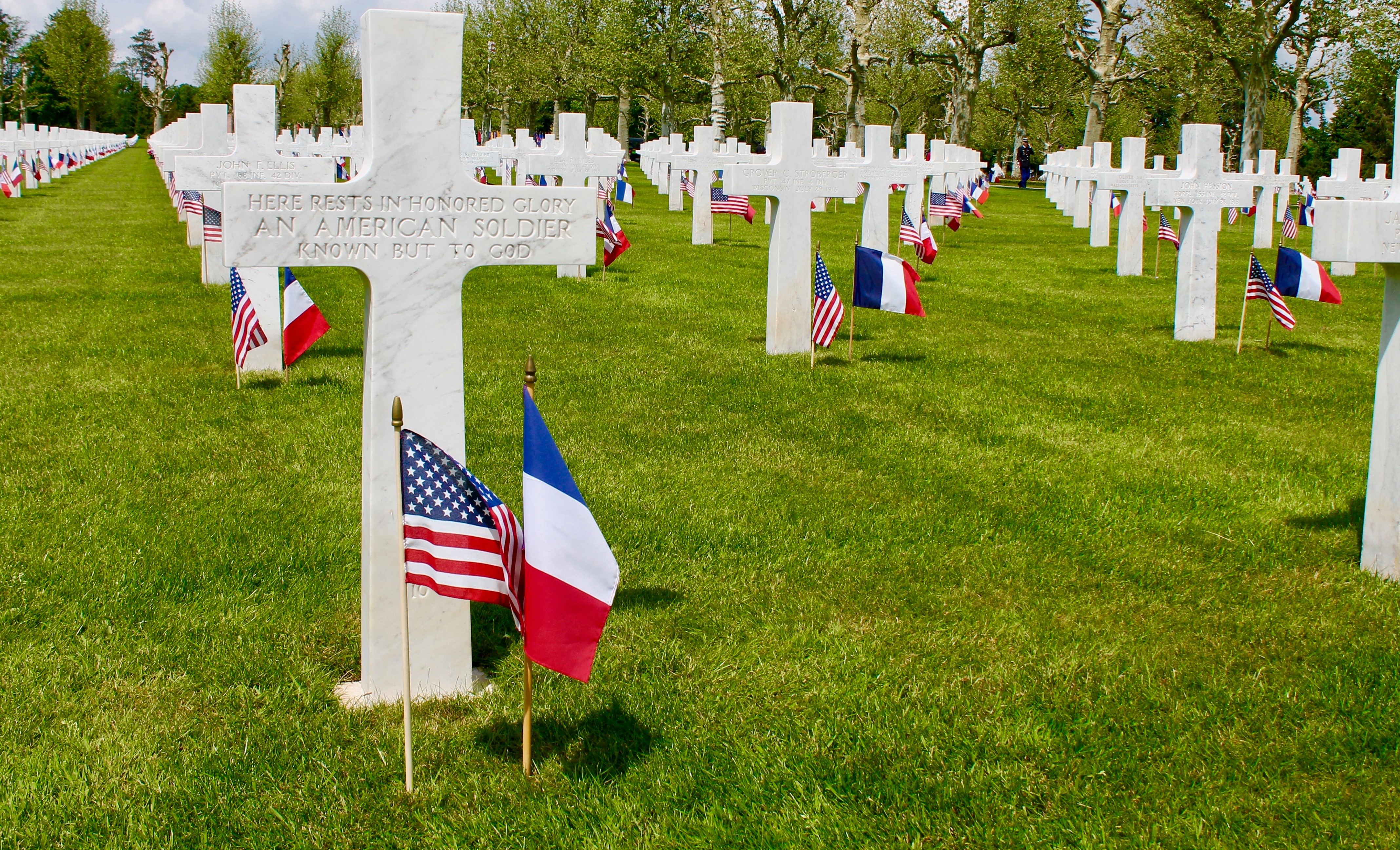 11 photos: AFRICOM Commander Lays Wreath at WWI Cemetery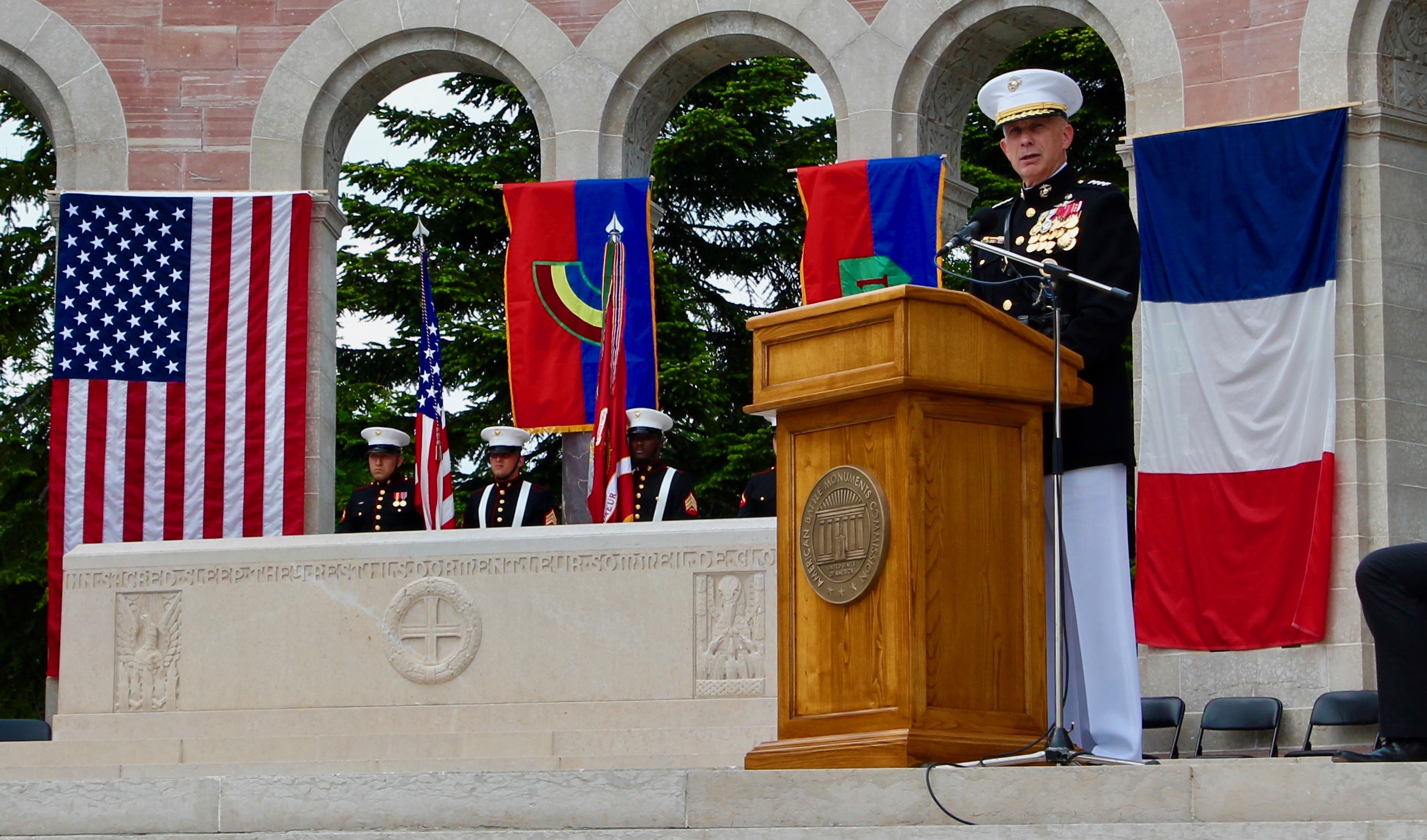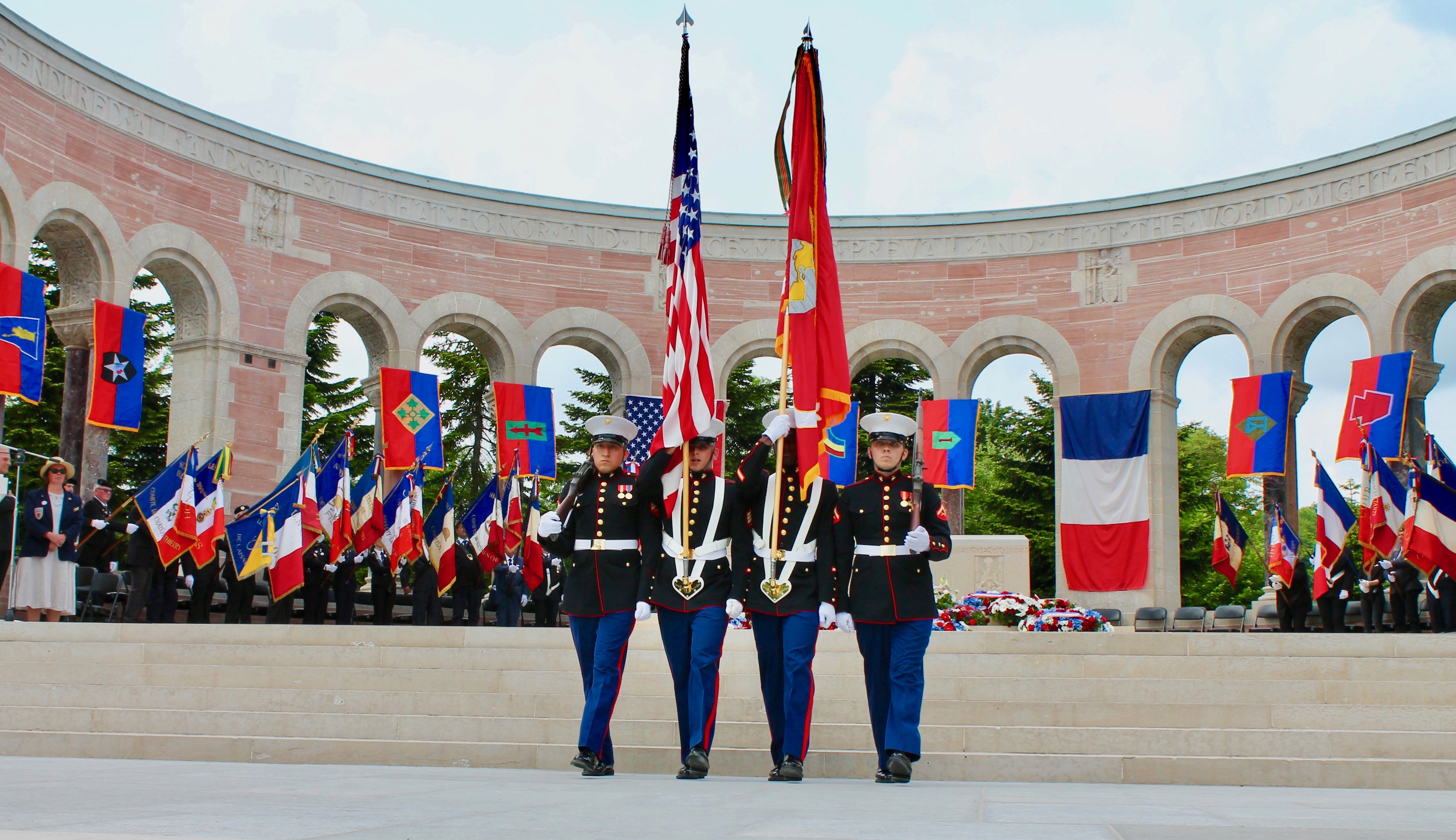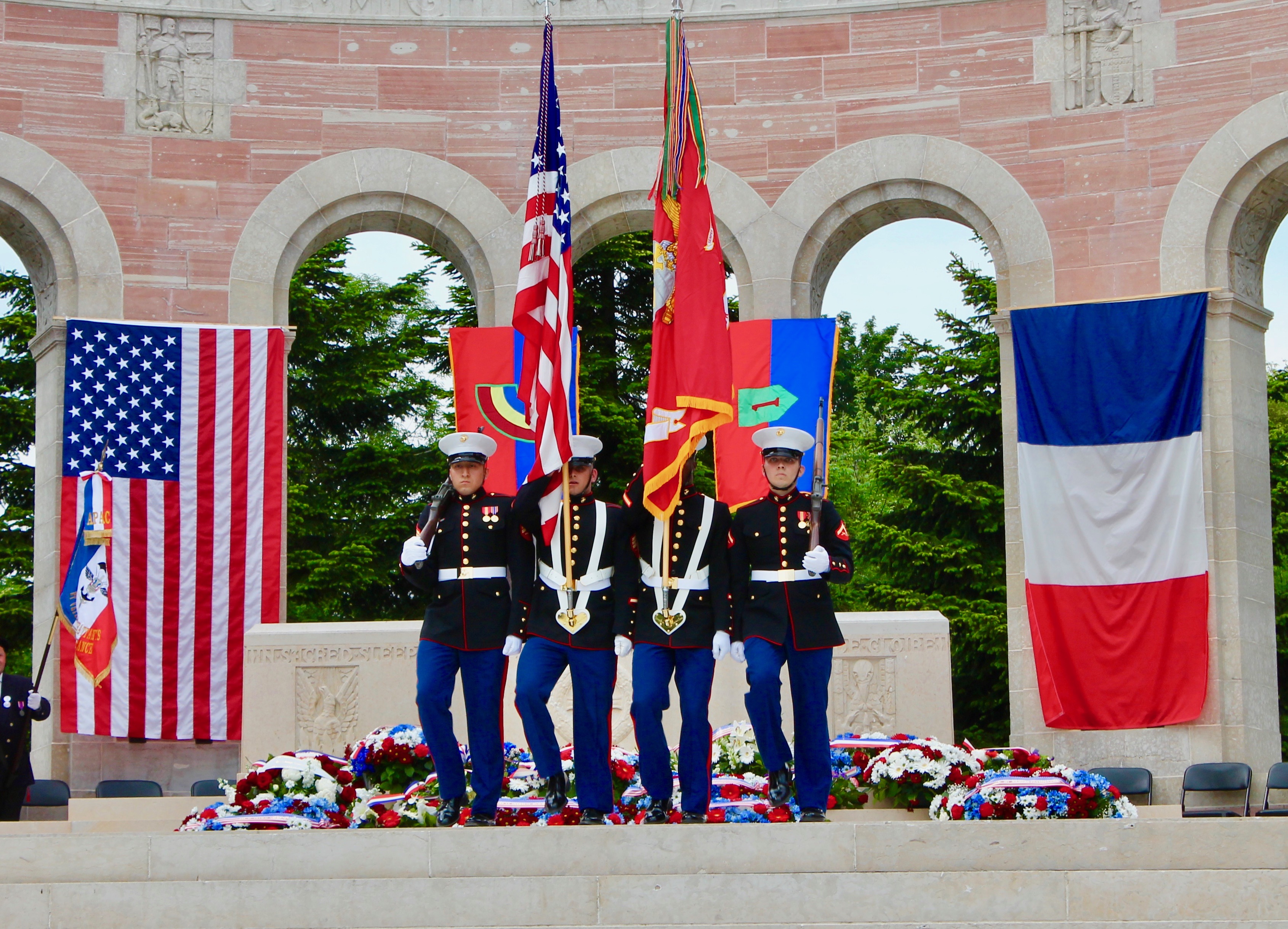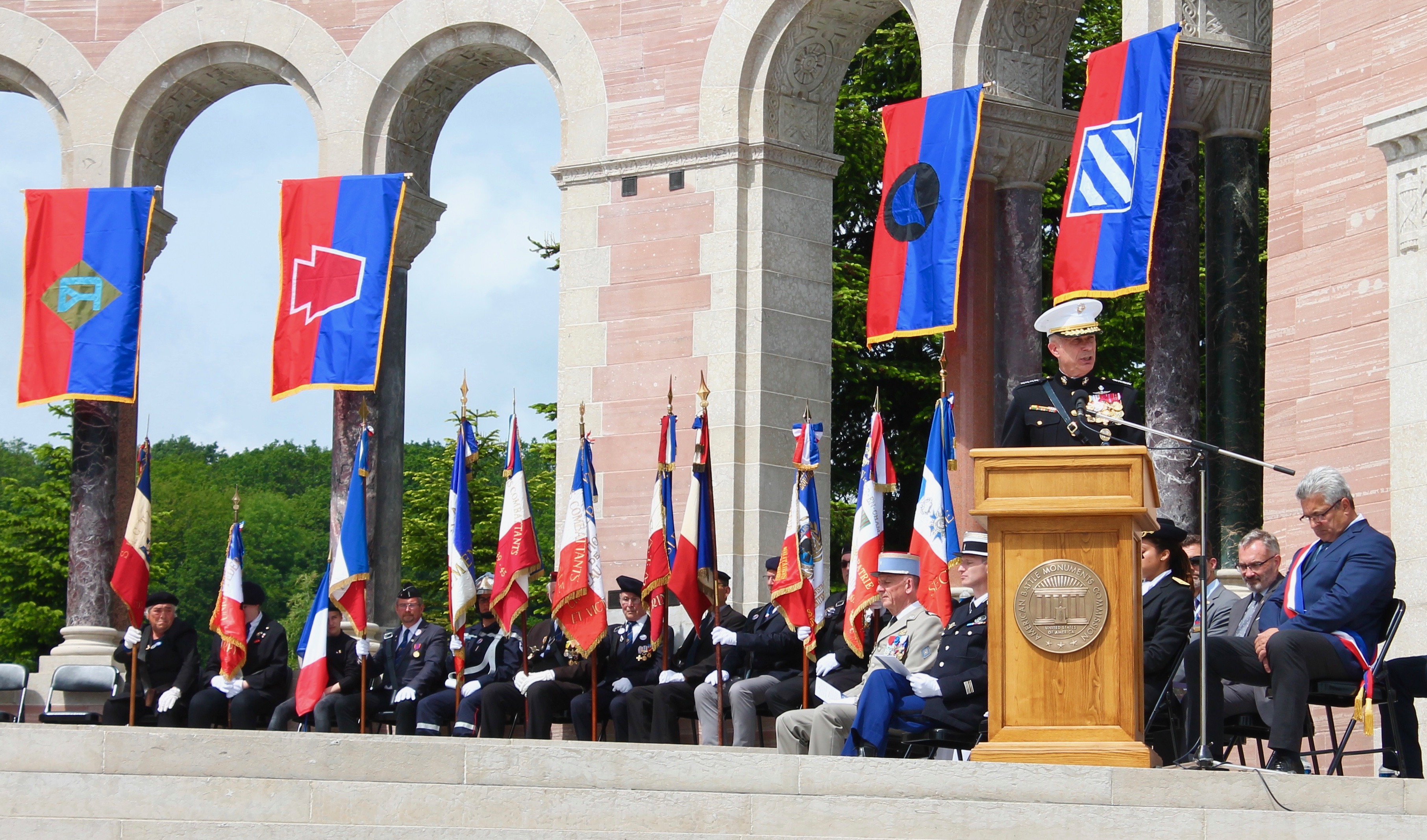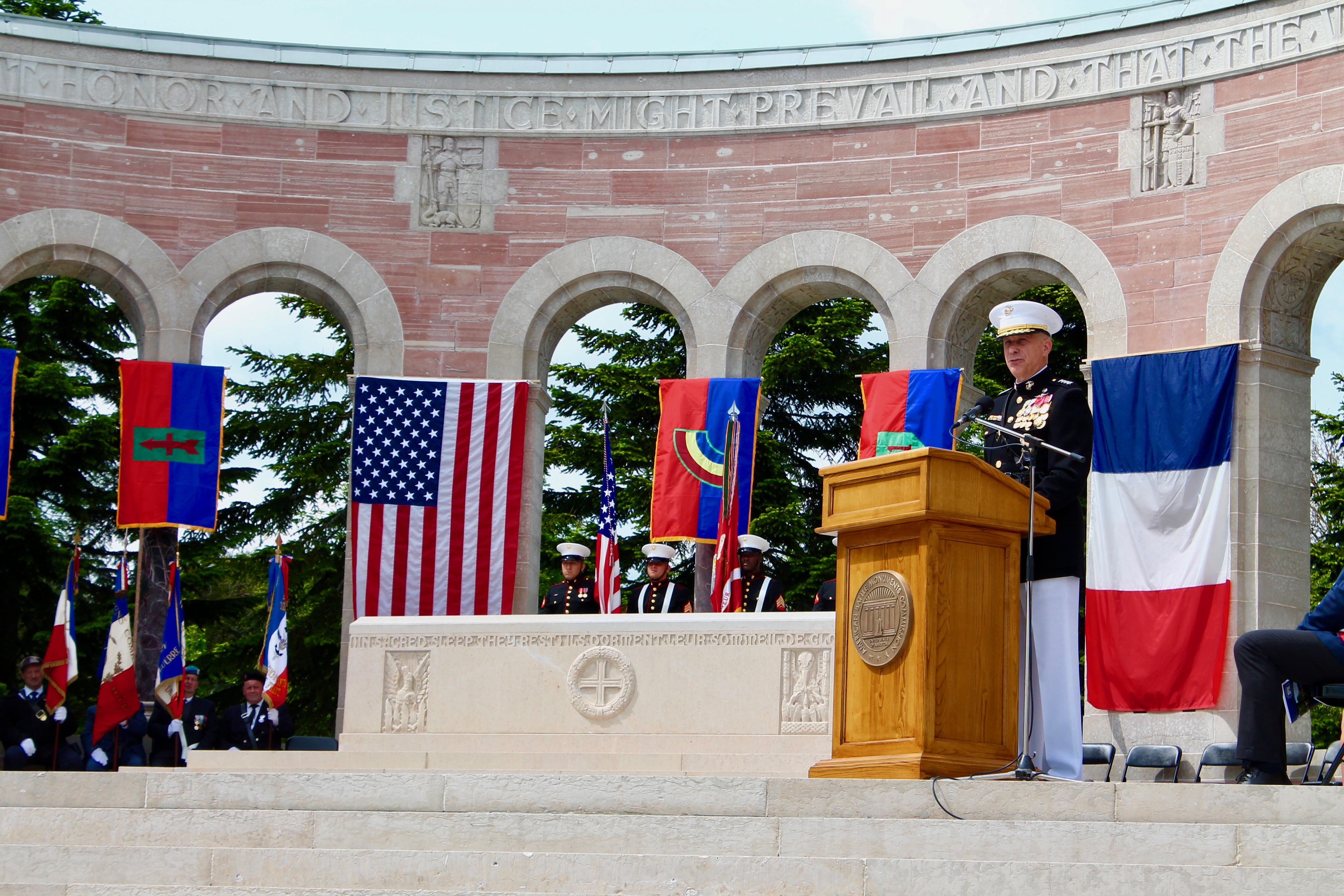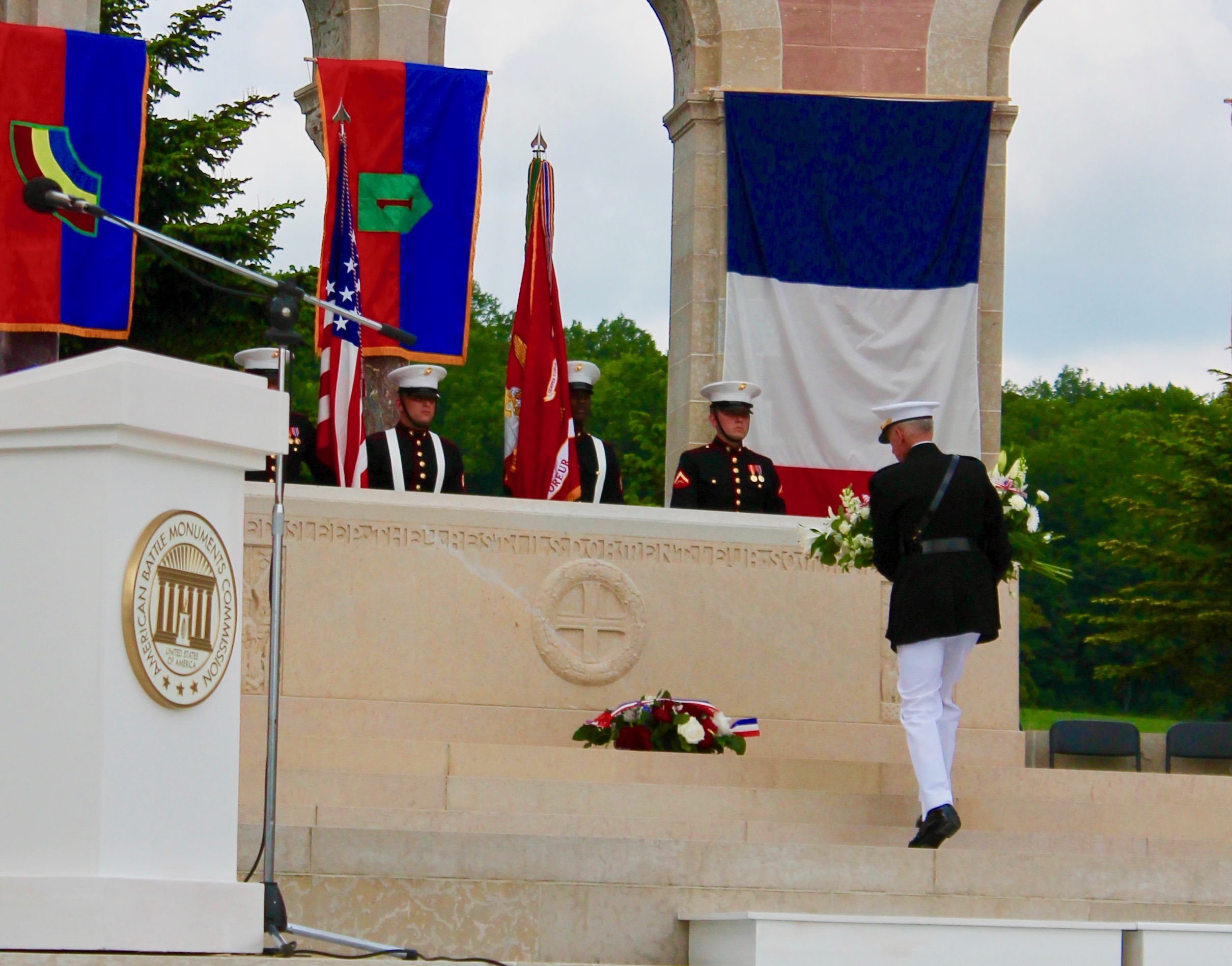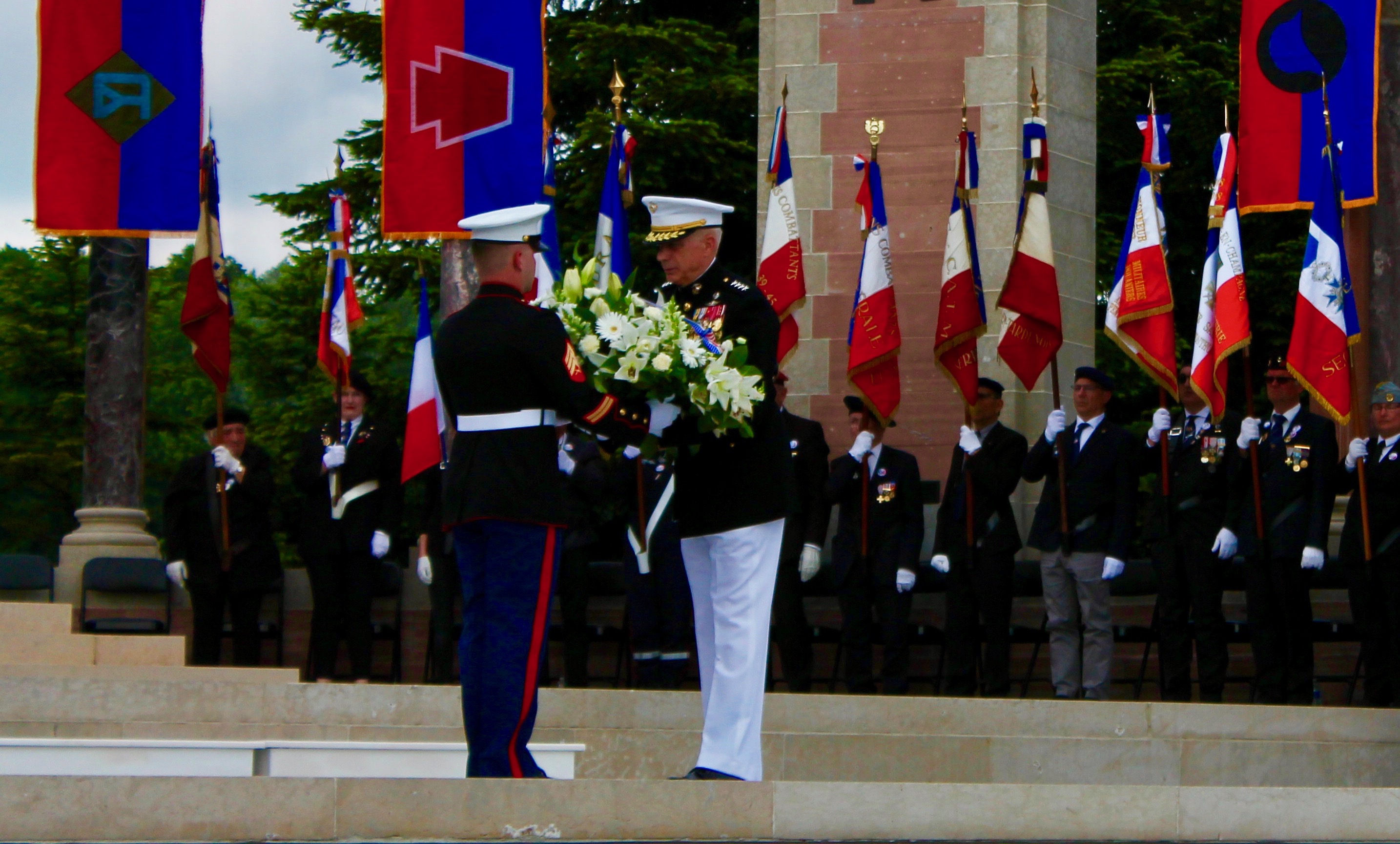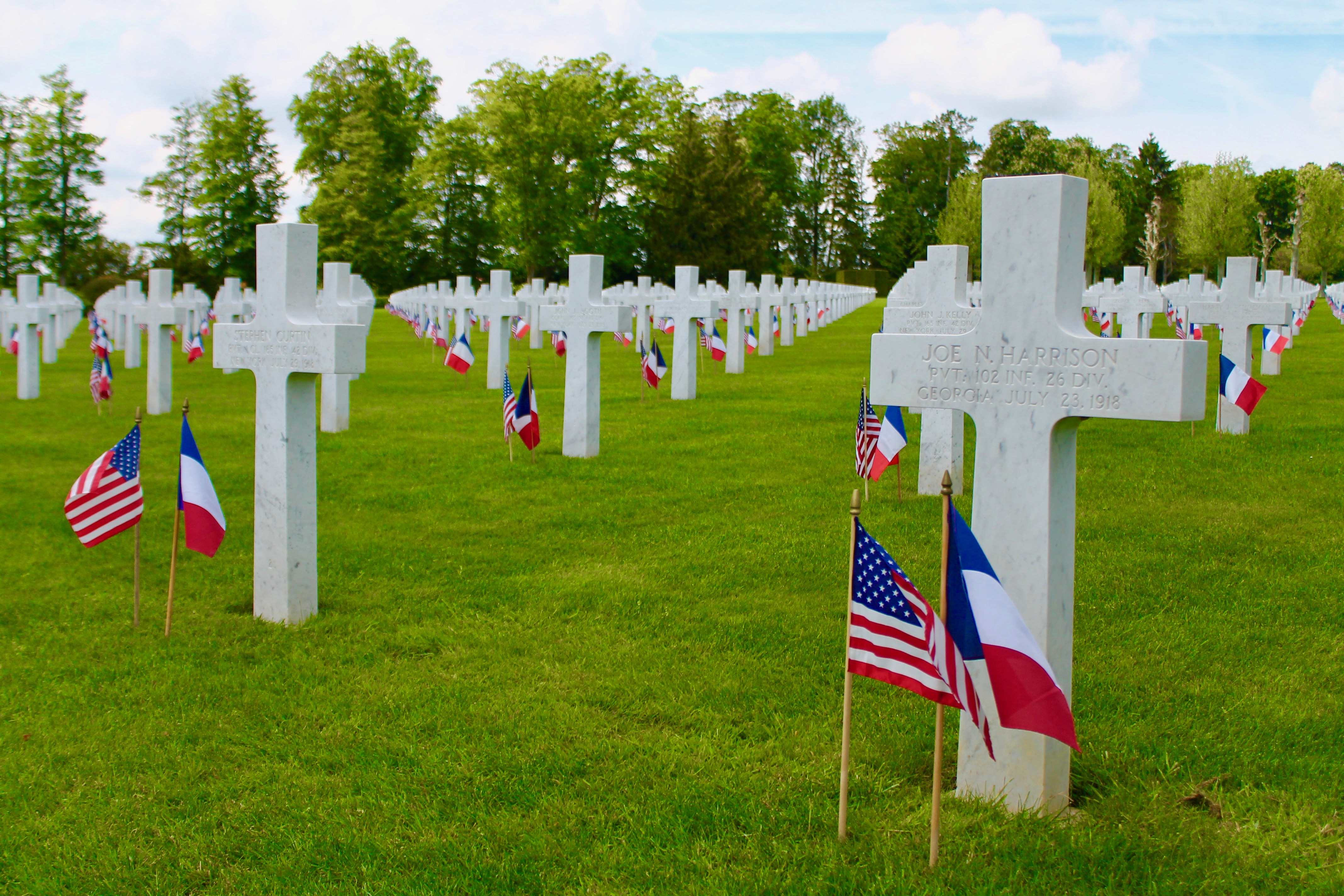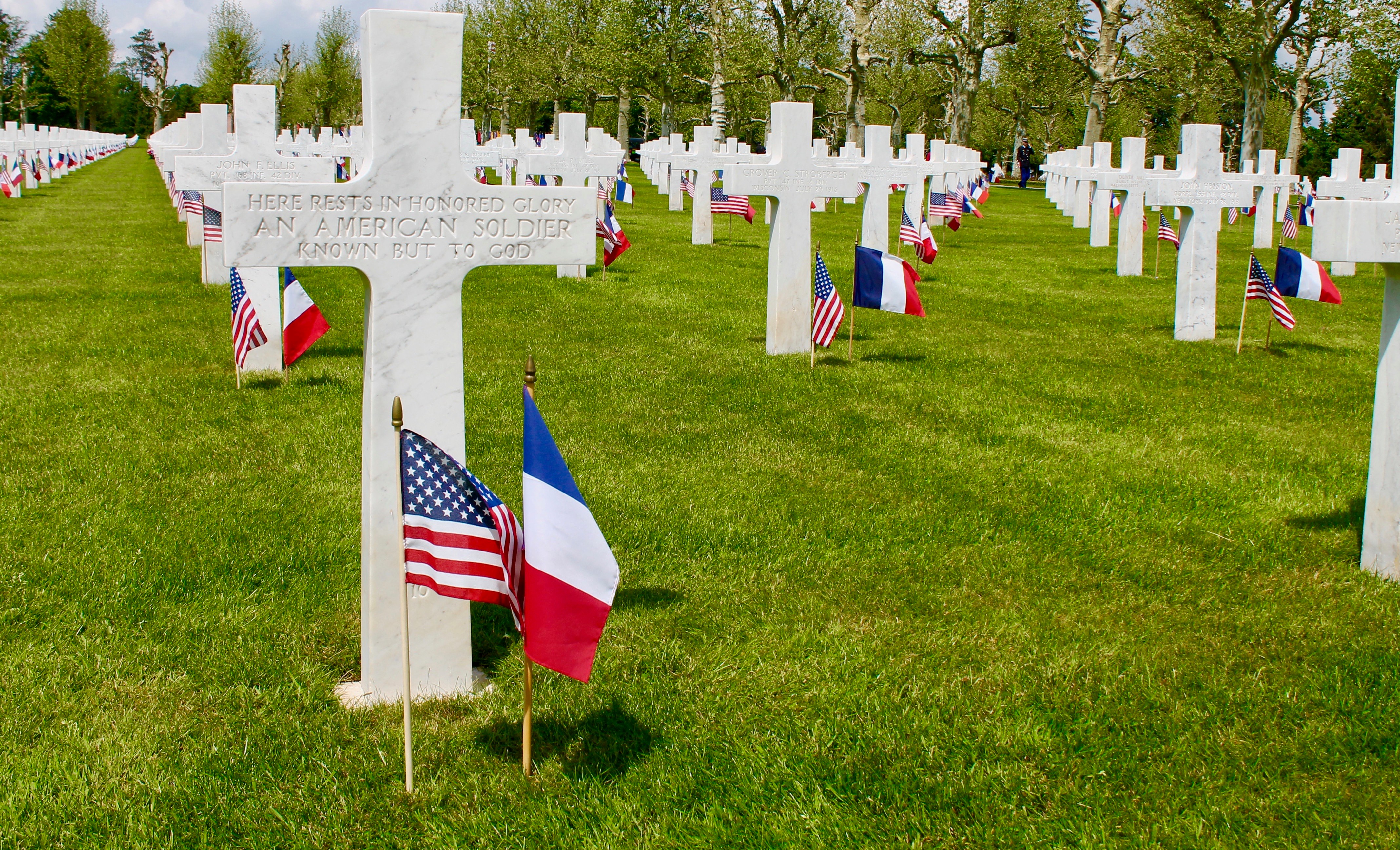 SERINGES-ET-NESLES, France – One-hundred and one years after the 1918 Armistice signified the end of the First World War, the commander of U.S. Africa Command paid his respects by laying a wreath May 26 at the Oise-Aisne American Cemetery and Memorial.
Approximately 70 miles outside of Paris, this location served as the final resting place for 6,012 U.S. forces who fought alongside the French and British in the 1918 Oise-Aisne offensive.
"Roughly 300,000 American Soldiers and Marines, across ten divisions, would fight here in the first large-scale operation by the American Expeditionary Forces, pushing the enemy back from the doorstep of Paris," said Marine Corps General Thomas Waldhauser, commander, U.S. Africa Command.
Oise-Aisne is one of eight permanent American World War I military cemeteries on foreign soil, and the second largest in France at 36.5 acres.
Waldhauser joined several U.S. and French military and civic leaders in honoring the fallen during this wreath laying ceremony, to include his former sergeant major in Afghanistan and Iraq in 2001 and 2003.
Mr. Hubert Caloud, a retired Marine, now serves as the superintendent for Oise-Aisne and spoke about the significance of this ceremony in the countryside just east of Paris.
"In my crew of thirteen, nine of them have a descendant or ancestor who was killed or wounded [in this region]," Caloud said. "You can't go to a village in this part of France without seeing a monument for the dead."
In his remarks, Waldhauser, a native of Minnesota, highlighted three individuals out of the 123 Minnesotan military members laid to rest in Oise-Aisne, acknowledging these are, "but a few of the over 6,000 stories which could be told here of the glorious deeds performed by America's Soldiers, Sailors, Marines, and civilians."
Waldhauser also highlighted the historic and strong partnership between U.S. and French forces by acknowledging joint efforts on the African continent to build partner capacity in the ongoing fight against terrorism.
"Together we train, we exercise as one, to build alliances and strengthen the capabilities of our partners in many countries, across multiple parts of the globe, to prevail against violence, injustice, and malign influence," Waldhauser said.
Caloud echoed the commander's remarks of strong partnership by sharing it was Mother's Day in France, yet there was still a large turnout of French families who chose to honor the fallen alongside U.S. visitors.
"The French people have not forgot," Caloud said.