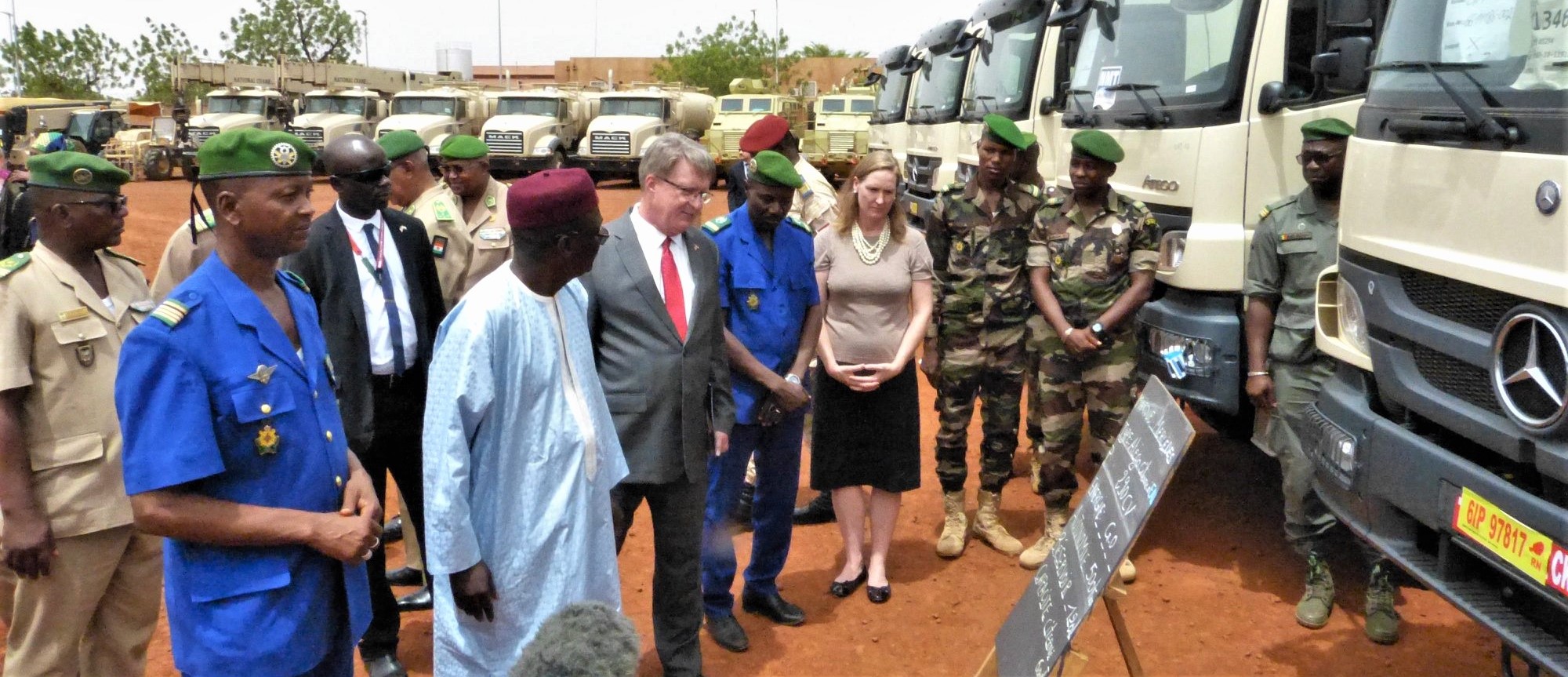 3 photos: US Delivers Tactical Equipment to Niger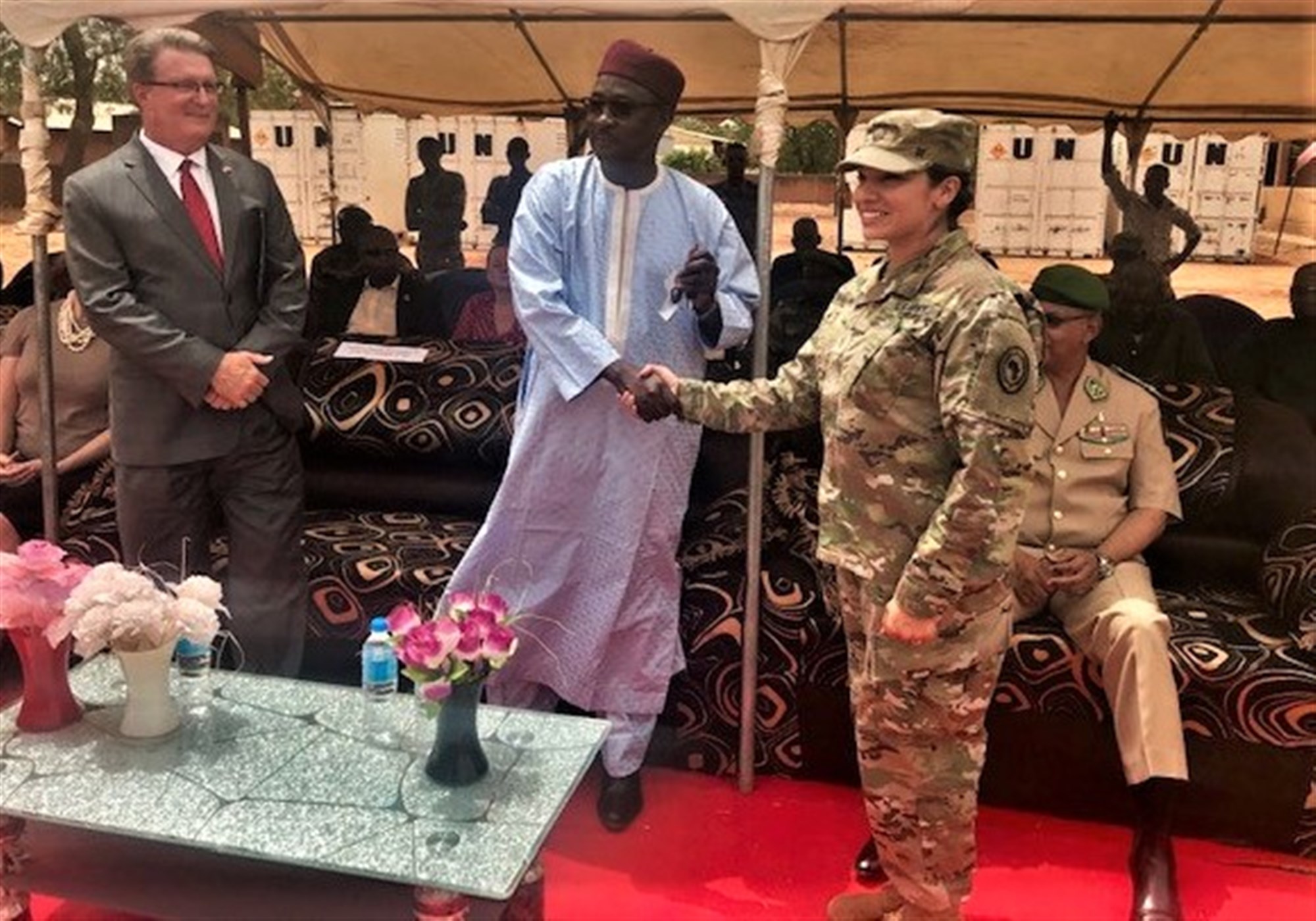 3 photos: US Delivers Tactical Equipment to Niger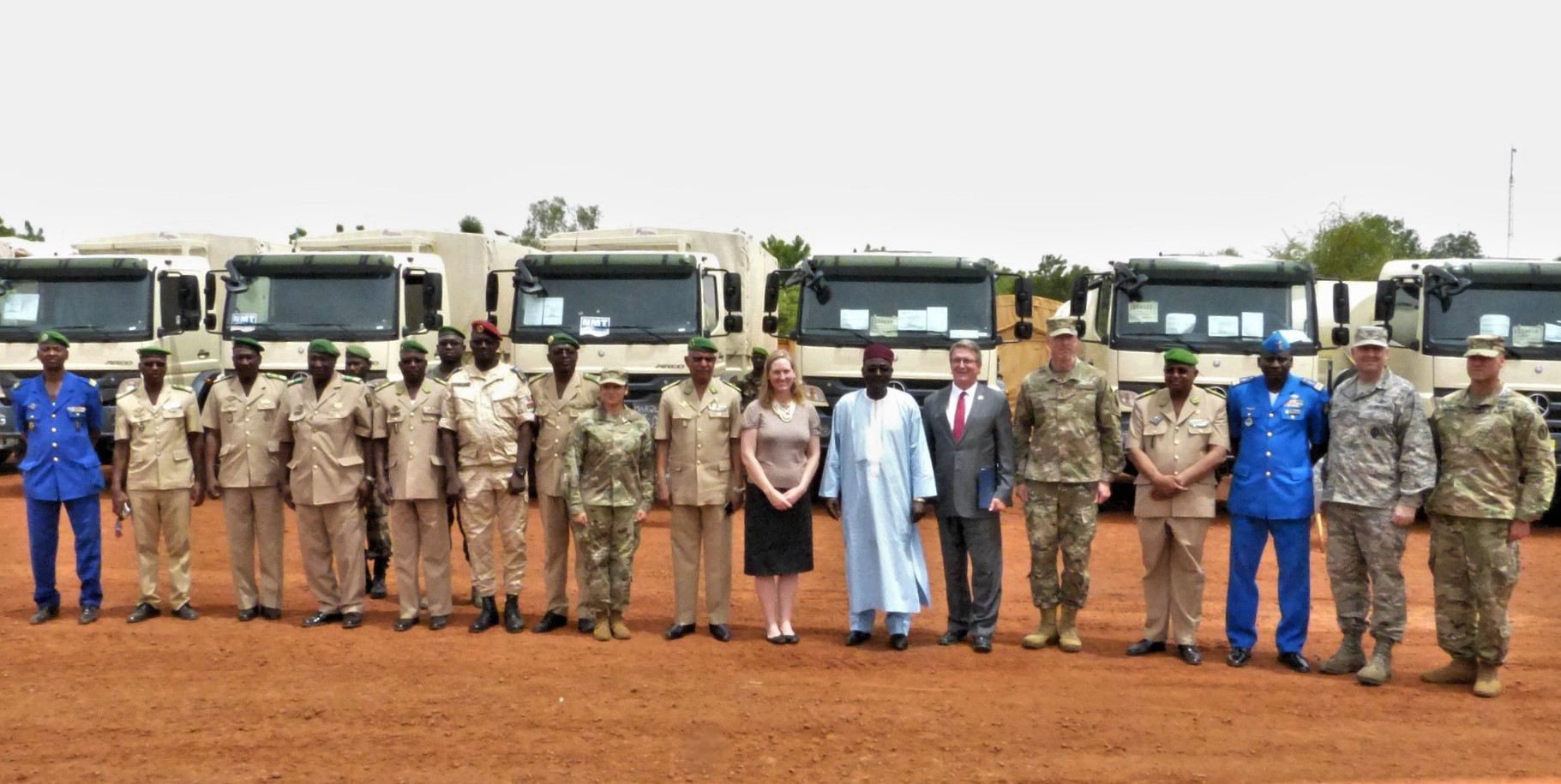 3 photos: US Delivers Tactical Equipment to Niger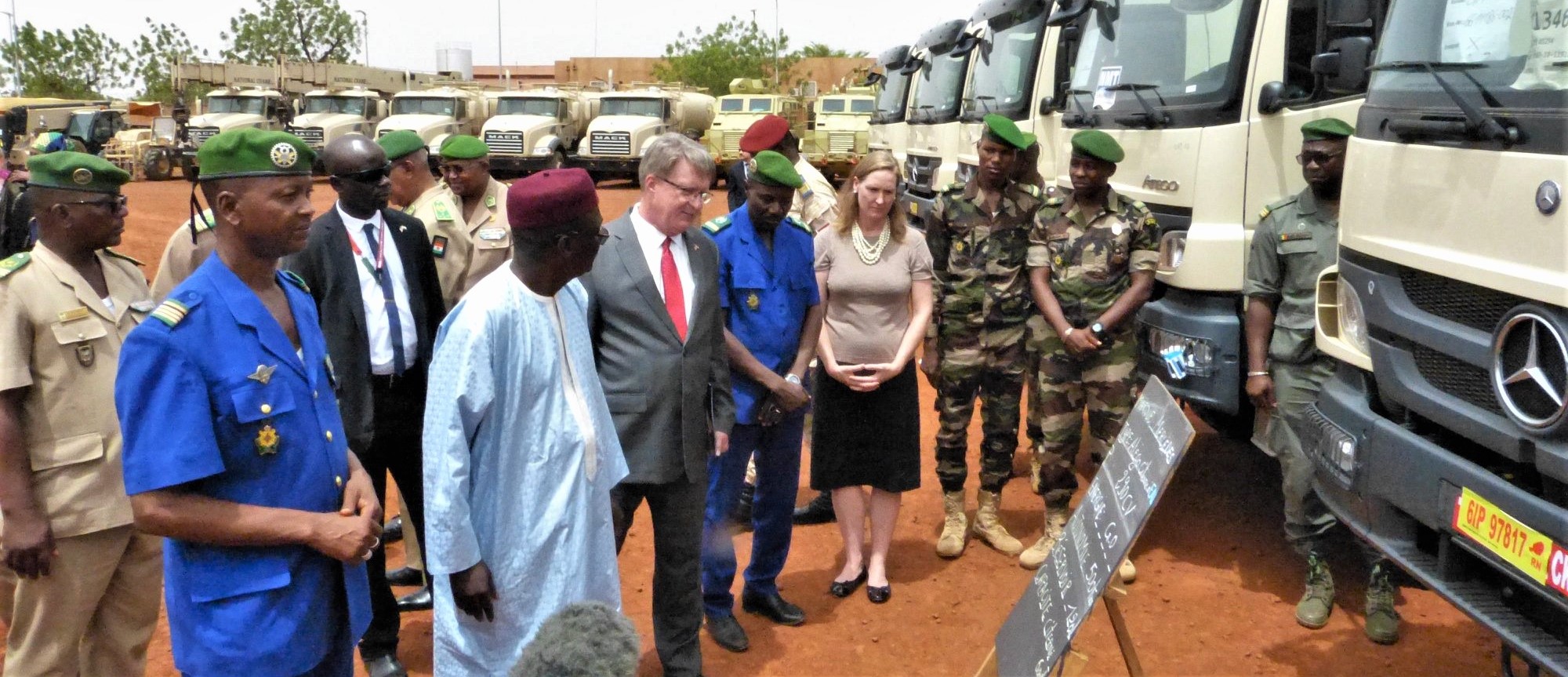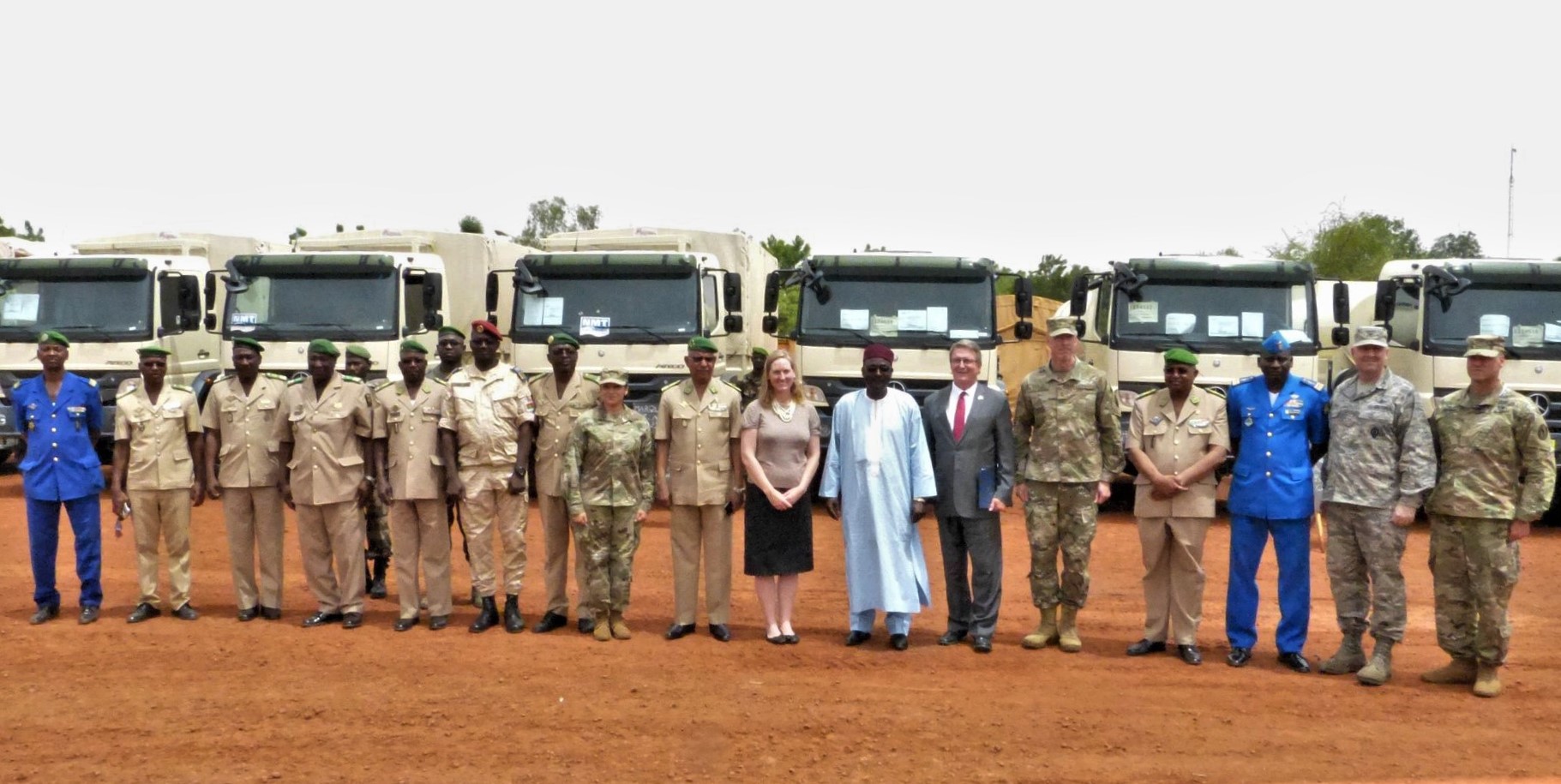 NIAMEY, Niger -- The Office of Security Cooperation Niger held a G5 Sahel Equipment Handover Ceremony at the Direction Centrale du Materiel in Niamey, Niger, June 6, 2019.
The equipment, which is the first shipment of the more than $21 million the United States has pledged to provide to Niger for the G5 Sahel efforts, included transport, fuel, and water trucks; GPS-enabled navigation systems; fuel containers; military tents and individual soldier equipment.
This shipment, along with the forthcoming armored and tactical vehicles, communication equipment, and personal protective gear, will bolster Niger's capability to deploy the mobile infantry force assigned to the G5 Sahel Joint Force and improve security along Niger's Mali and Burkina Faso borders, said Nigerien Defense Minister Kalla Moutari.
Moutari hailed the equipment as a major contribution to Nigerien defense and reminded everyone that it demonstrated the United States' commitment to helping Niger in its fight against terrorist organizations.
The ceremony was also attended by Nigerien Gen. Ahmed Mohamed, chief of defense forces, U.S. Ambassador to Niger Eric P. Whitaker, Principal Director for African Affairs Michelle Lenihan, and U.S. Air Force Maj. Gen. Christopher E. Craige, director of strategy, engagement, and programs for U.S. Africa Command.
The United States' assistance to the G5 Sahel Joint Force is just one component of the larger and longer-term security sector support the U.S. provides to Niger. The embassy's office of security cooperation arranged for Niger to receive 21 armored personnel carriers. In addition, the U.S. provided four medical evacuation aircraft, as well as training for Nigerien pilots and maintenance crews.
Today, those armored vehicles and aircraft are directly supporting operations in the fight against terrorism. Additionally, OSC Niger coordinates professional military education training and conferences that send Nigerien officers and soldiers to the U.S. for training on human rights, combat medical skills, logistics, and communications.
During the ceremony, Whitaker spoke about the strong partnership between the two countries and the dedication Niger has shown to supporting security efforts in the region.
"When peace was threatened in the Sahel, Nigeriens rose to preserve it," he said.