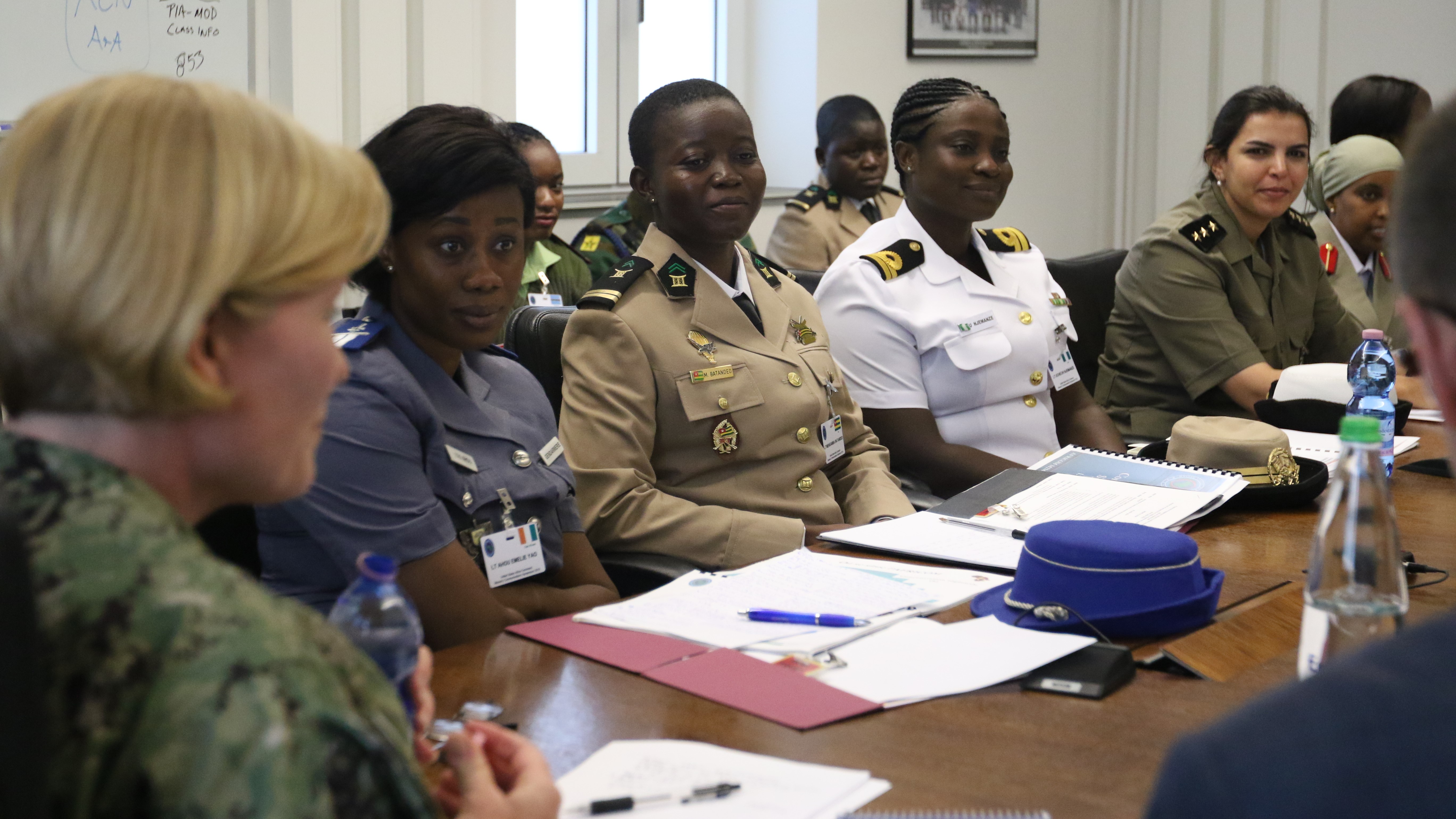 6 photos: Women's Communication Symposium: AFRICOM discusses role, importance of women in African militaries
6 photos: Women's Communication Symposium: AFRICOM discusses role, importance of women in African militaries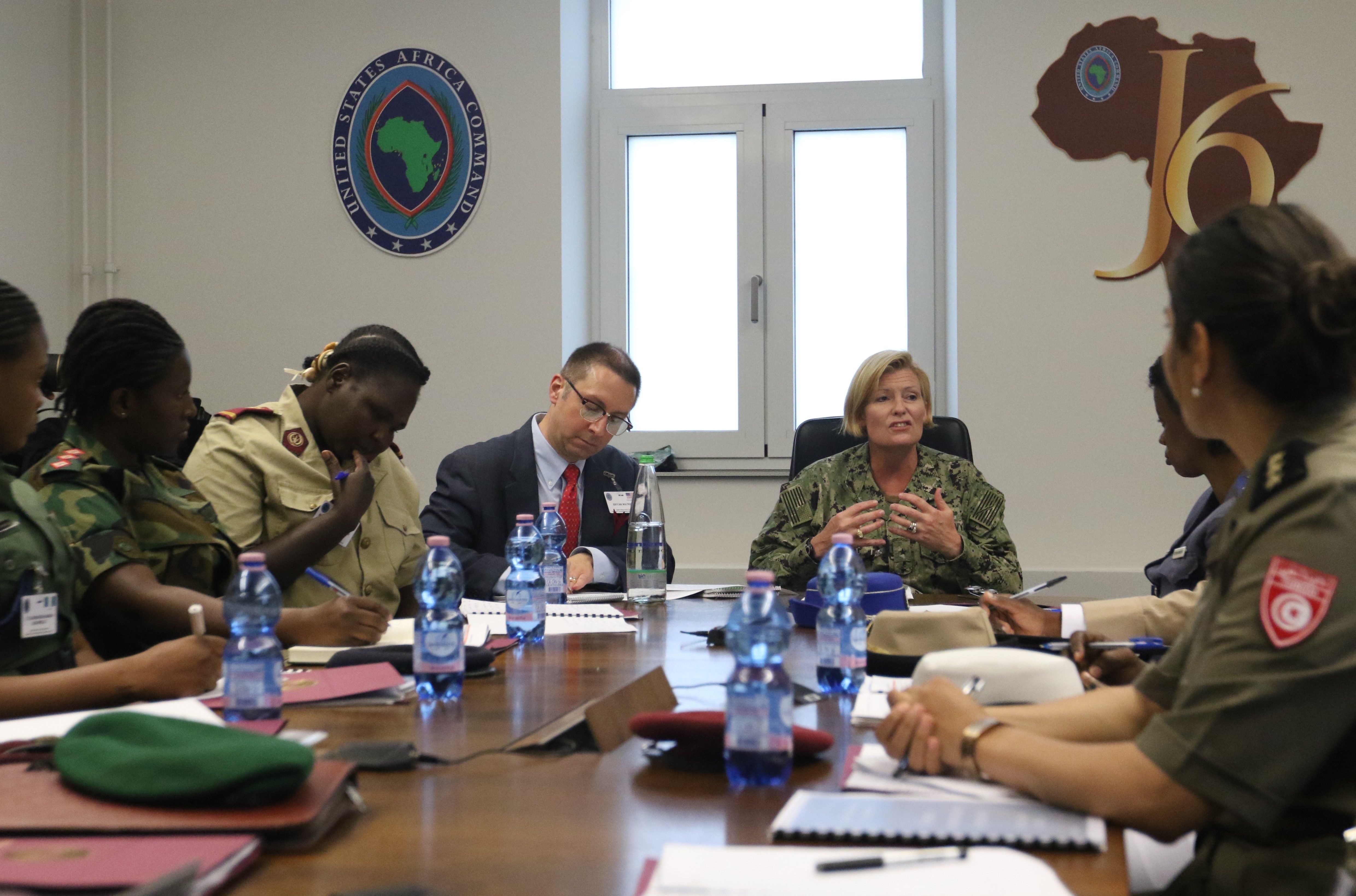 6 photos: Women's Communication Symposium: AFRICOM discusses role, importance of women in African militaries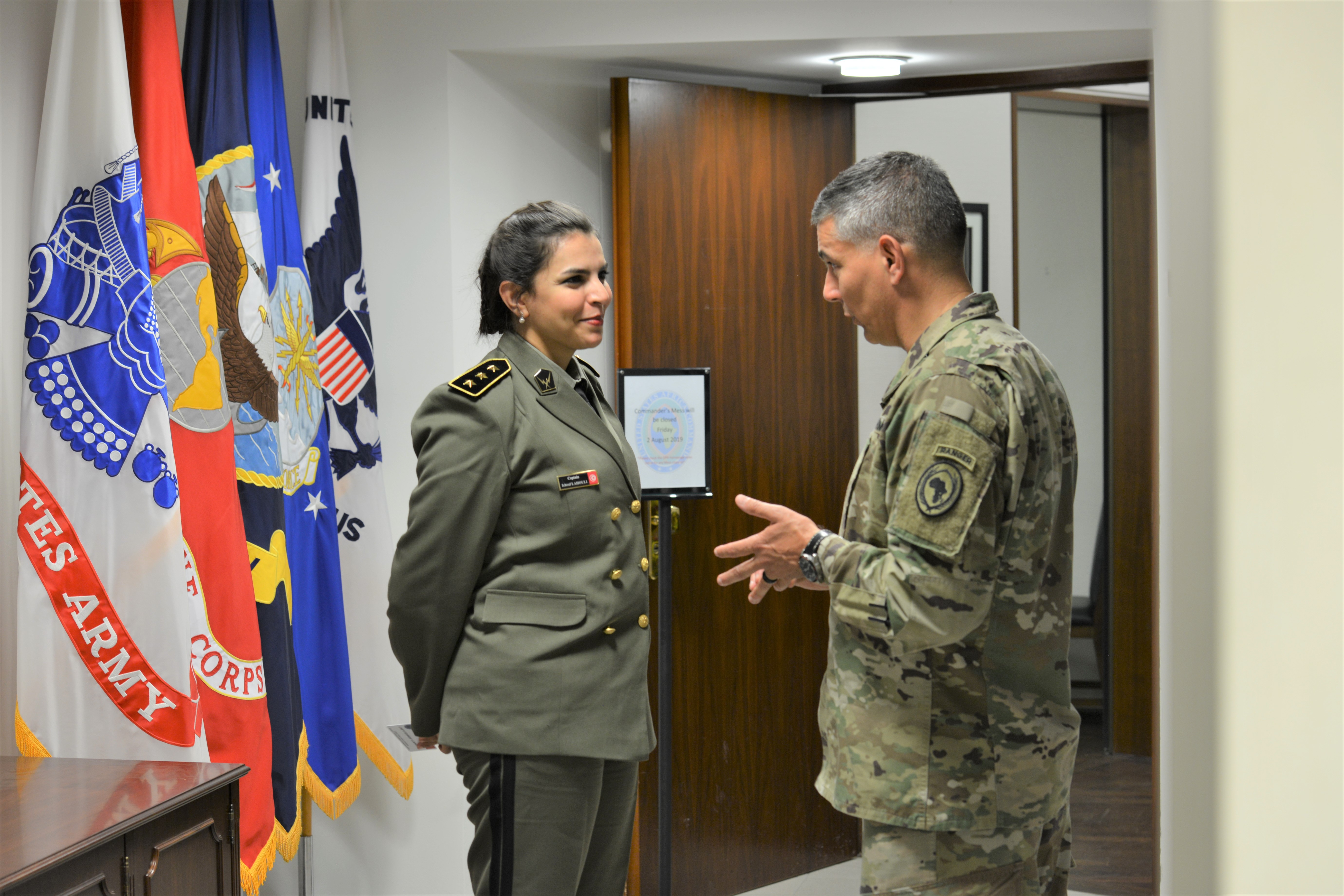 6 photos: Women's Communication Symposium: AFRICOM discusses role, importance of women in African militaries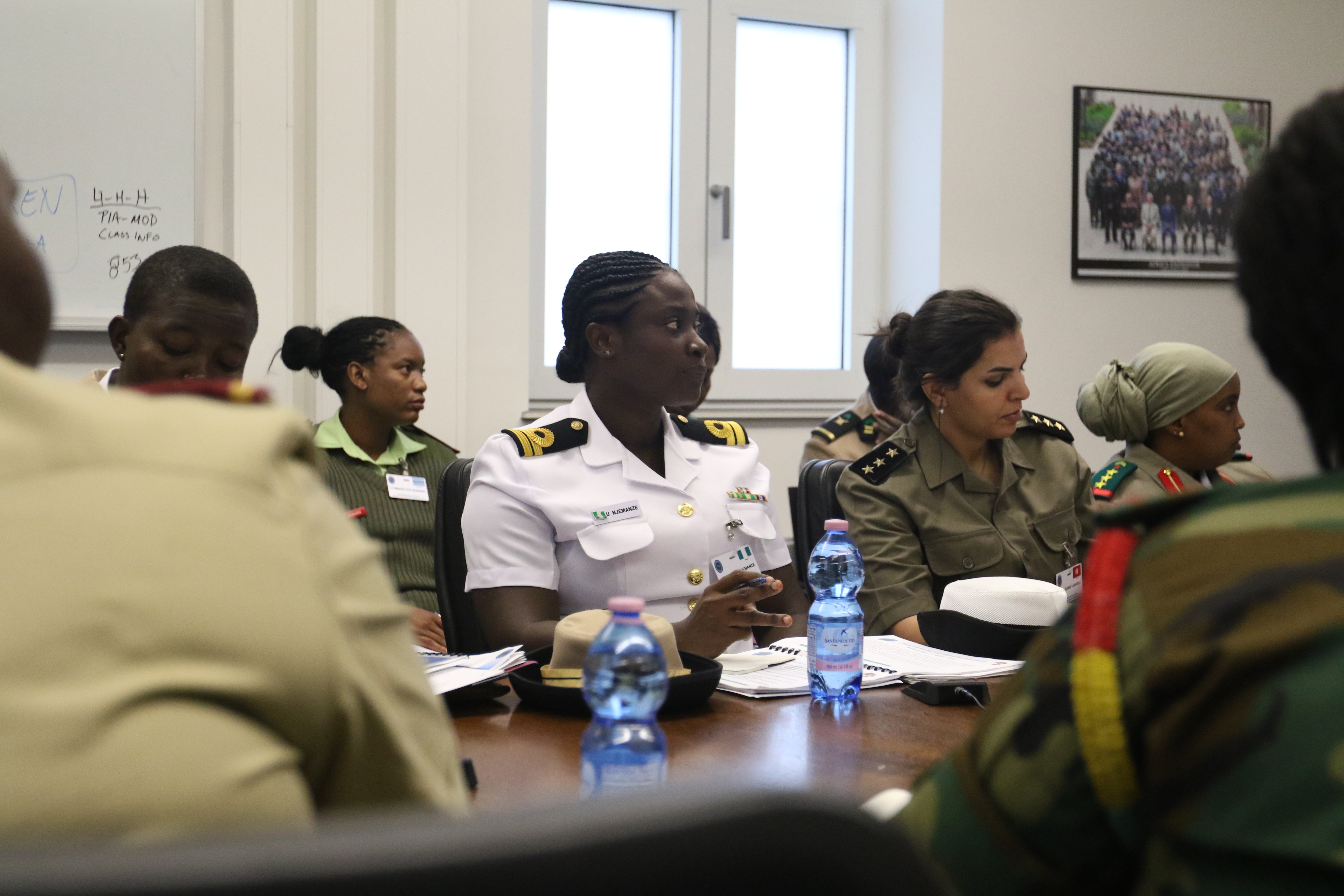 6 photos: Women's Communication Symposium: AFRICOM discusses role, importance of women in African militaries
6 photos: Women's Communication Symposium: AFRICOM discusses role, importance of women in African militaries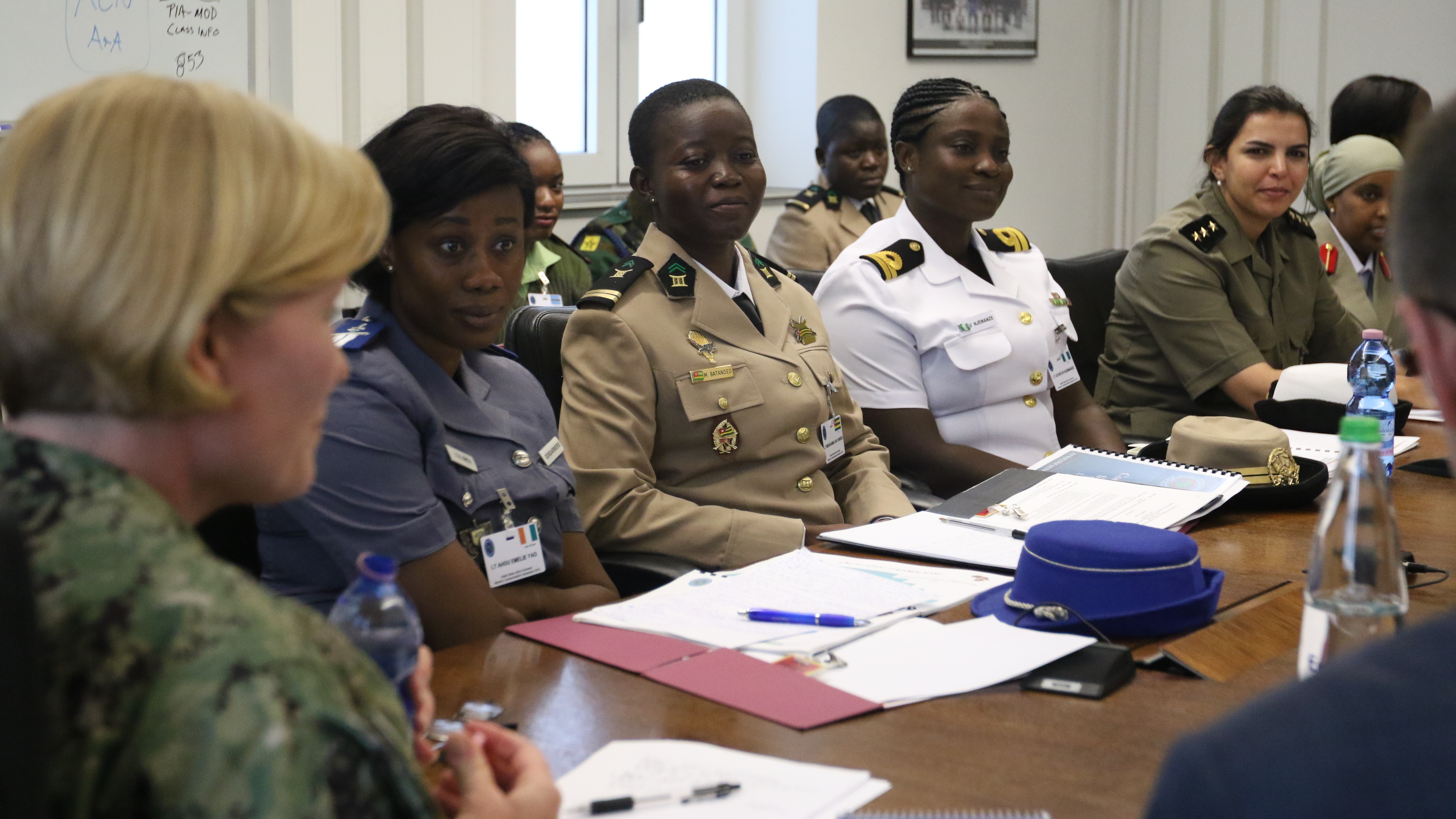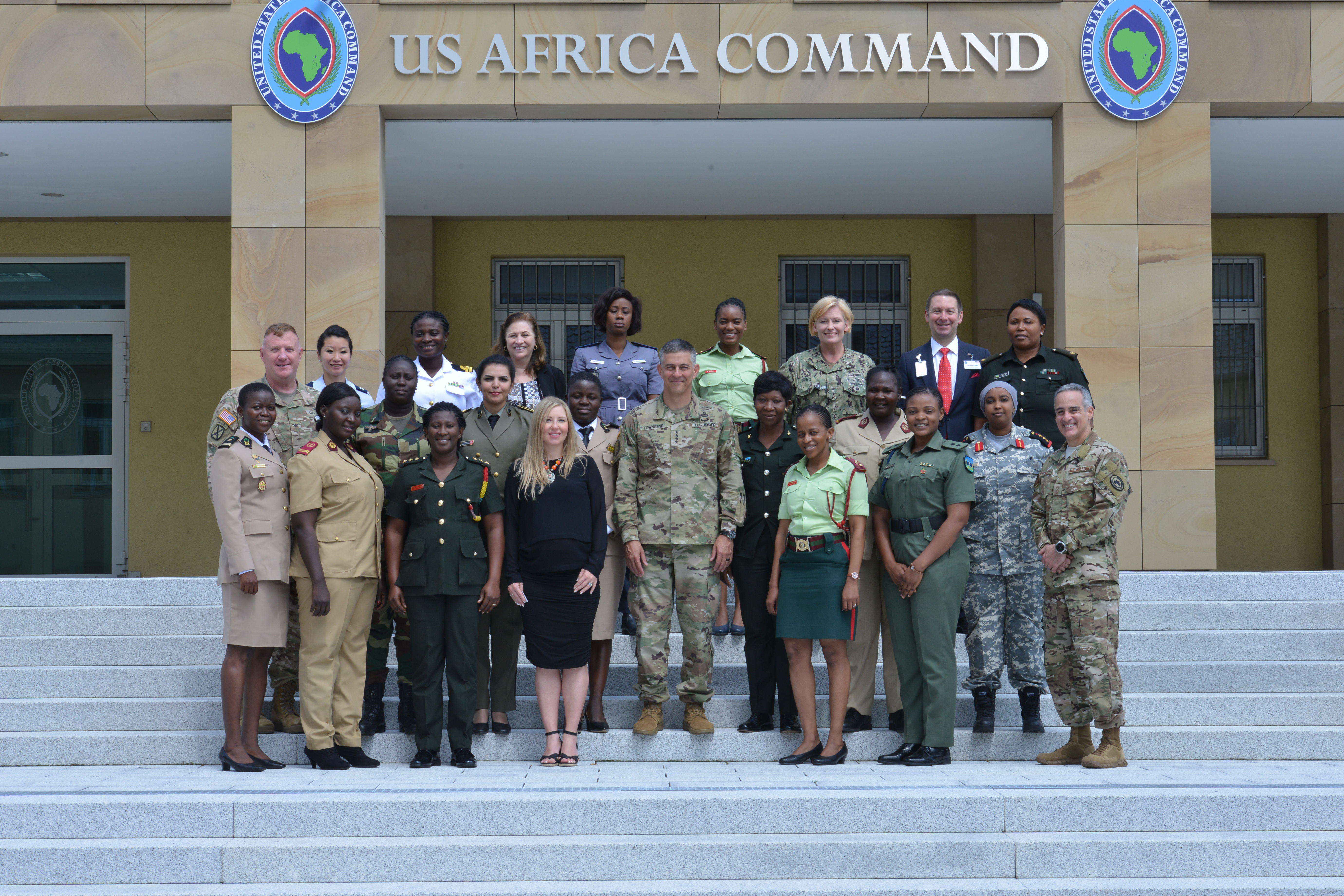 STUTTGART, Germany – U.S. Africa Command hosted the seventh annual Women's Communications Symposium in Stuttgart, Germany, July 29-Aug. 2, for women who serve in African military forces.
Led by the AFRICOM Directorate of C4 Systems-J6, the conference brought together participants from 12 different African countries to discuss their role and importance to AFRICOM.
"The Women's Communications Symposium is an opportunity to strengthen the warfighting contribution of women in the armed services," said Malgorzata Makuchowski, military-to-military program lead, AFRICOM J6. "[We do] this by empowering women to find their voice, understand their contributions to violence prevention and strengthen each other in their careers."
The 19 attendees were addressed by Navy Rear Adm. Heidi Berg, AFRICOM director of intelligence J2, on the opening day of the symposium.
"You will learn a lot while you are here for the week, from speakers and courses and engagements," Berg said. "But one of the most important things that I hope you get from this class is the network that you develop amongst yourselves."
The participants were briefed and held discussions on a variety of topics including the importance of cyber defense operations, historical context from a gender perspective, and critical thinking exercises involving case studies and small group discussions.
"I want to know what is going on in Africa, how it is going in terms of gender equality," said Tunisian Army Capt. Ichraf Lahouli. "I am hoping to get some feedback to take back to my country."
Several of the women expressed their desire to be further engaged in operations, back home and here at AFRICOM.
"I would like to learn more about cyber security because in Chad, it is a big issue for us," said Chadian Chief Maidjao Mankero.
Berg touched on the subject of the roles that many women have in the military as well as in their personal lives.
"There have been a lot of challenges in trying to balance the role we want to be as mothers, as wives, as sisters, as friends, and our important role within the military," Berg said. "The network among women who are facing the kind of challenges we face, by service in an essentially male-dominated military, can be mediated by our partnerships, our mentorships and our engagements across various nations."
Juggling military life and home life is something that many women struggle with, according to Lt. Kesego Sale Setalanyane, Botswana Defence Force.
"I hope to learn a lot from these women on how they balance between being in the military and being mothers, wives at home, because in my country we only began having women in the military in 2008 and we are still trying to find our ground," she said. "The highest ranking female in our country is only a captain."
After the five information packed days, the participants had lunch with AFRICOM Commander Army Gen. Stephen J. Townsend, who spoke about the importance of holding events like this.
"I think it's really important to elevate the role of women in government and security," Townsend said. "We have seen studies that show that the more women are involved in government and security, conflict goes down."
Many of the participants expressed appreciation for being a part of this year's event.
"I would like to thank you for giving me the opportunity to learn about women in the military, and to take this back home to inspire other girls," said Ghanain Capt. Christiana Osei-Duah. "So it is my belief that, whatever I learn from here, it's going to help me apply some knowledge to what we are expecting in Ghana."