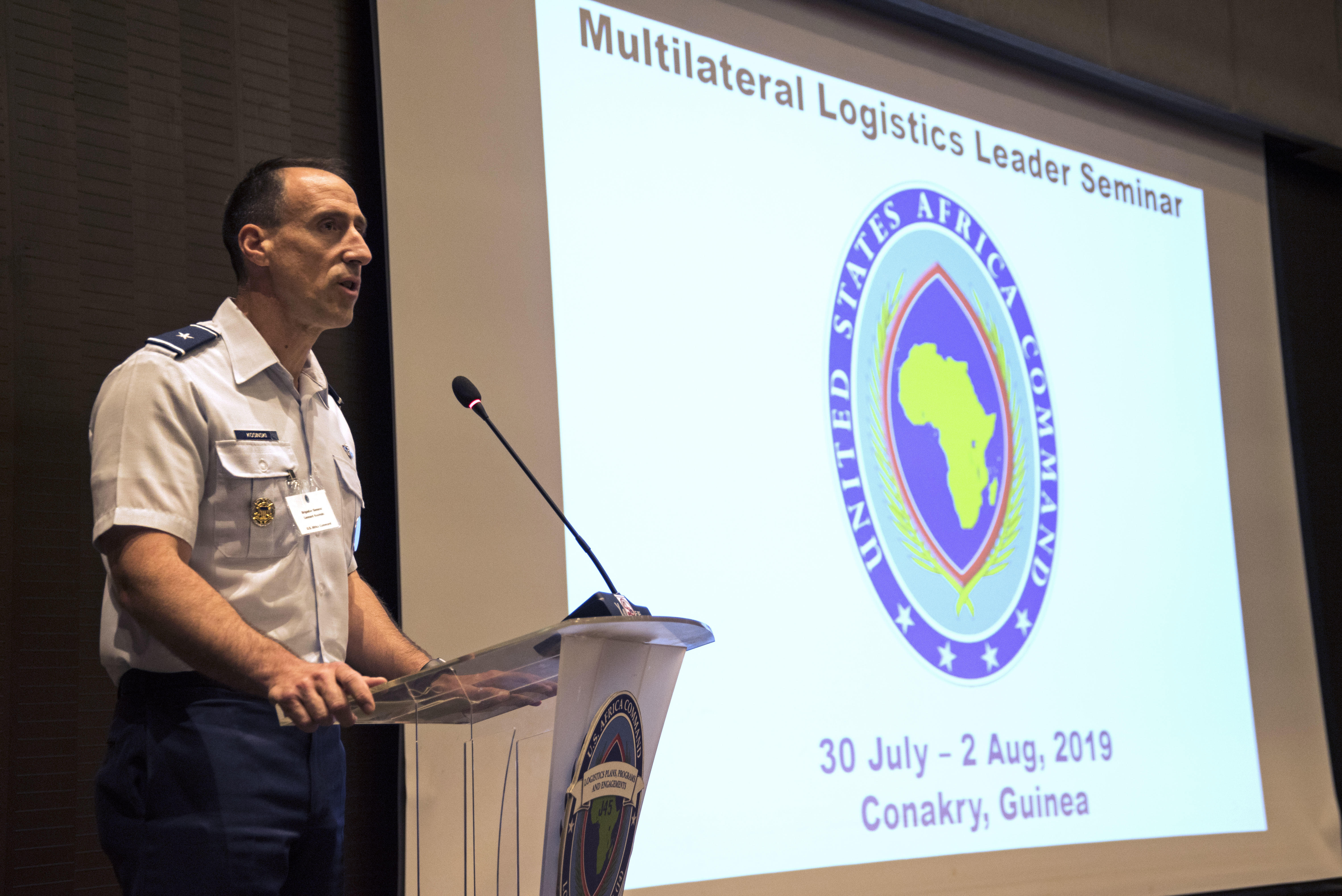 10 photos: MLLS: Supporting Logistic Development in Africa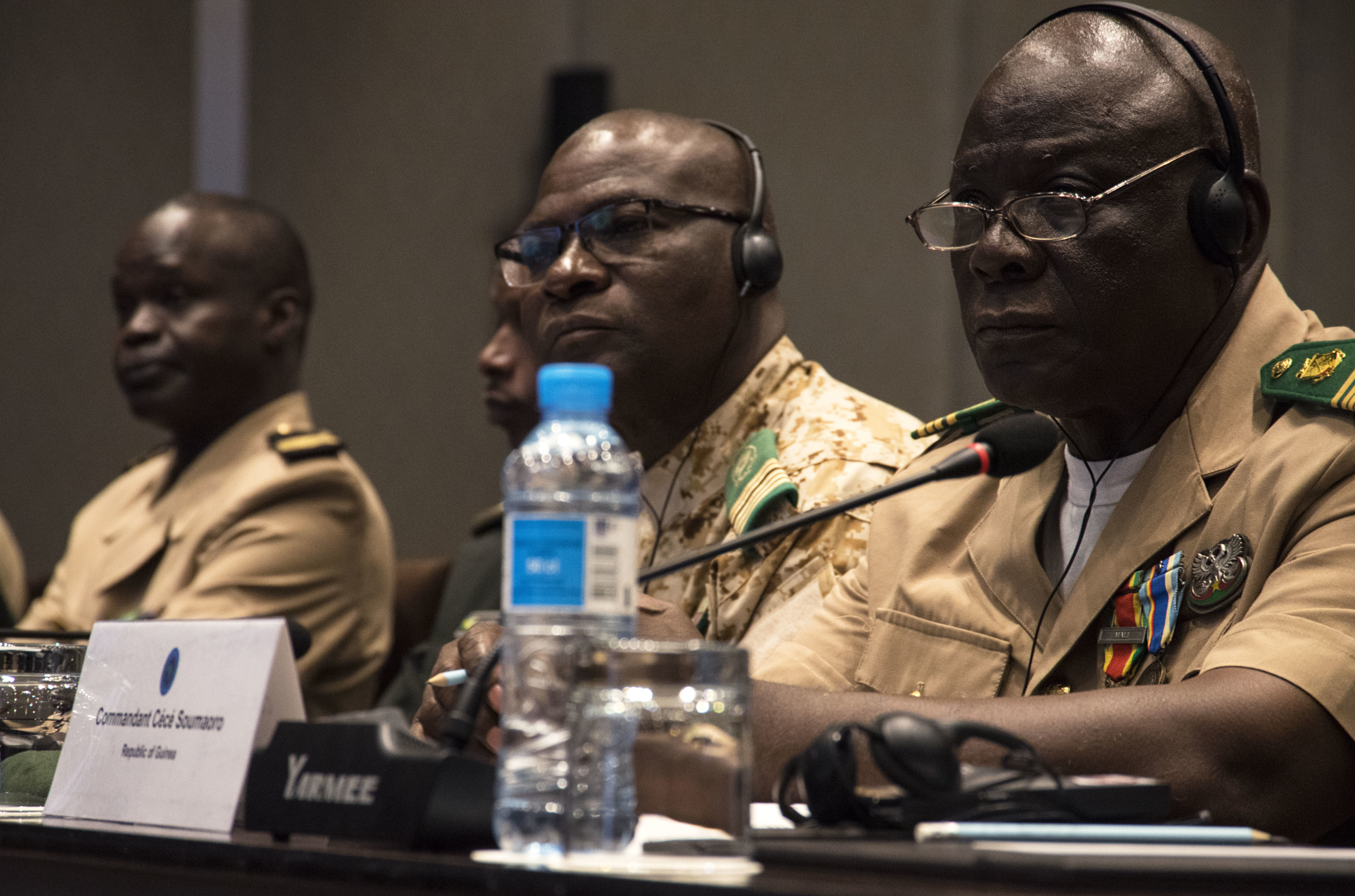 10 photos: MLLS: Supporting Logistic Development in Africa
10 photos: MLLS: Supporting Logistic Development in Africa
10 photos: MLLS: Supporting Logistic Development in Africa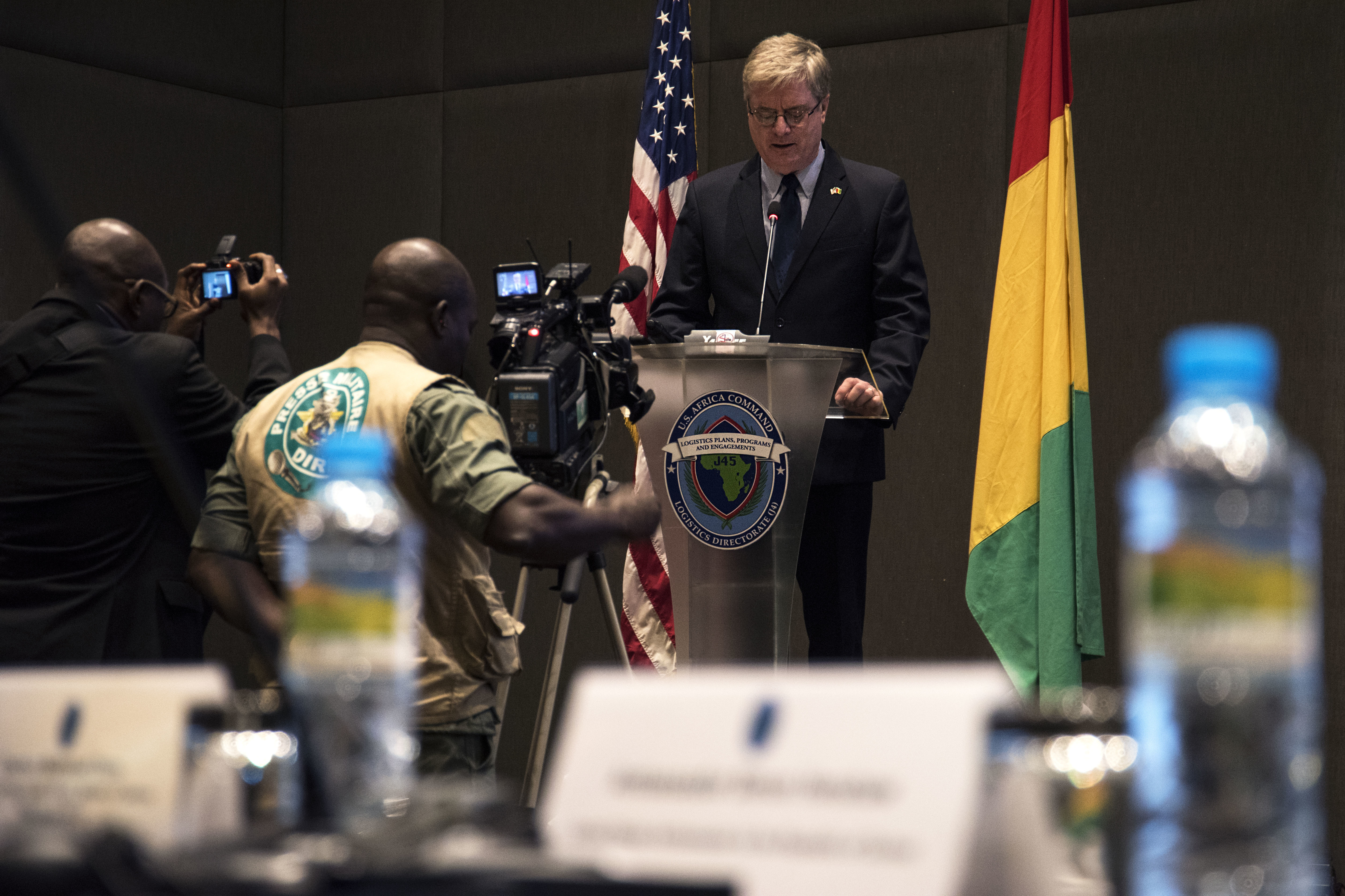 10 photos: MLLS: Supporting Logistic Development in Africa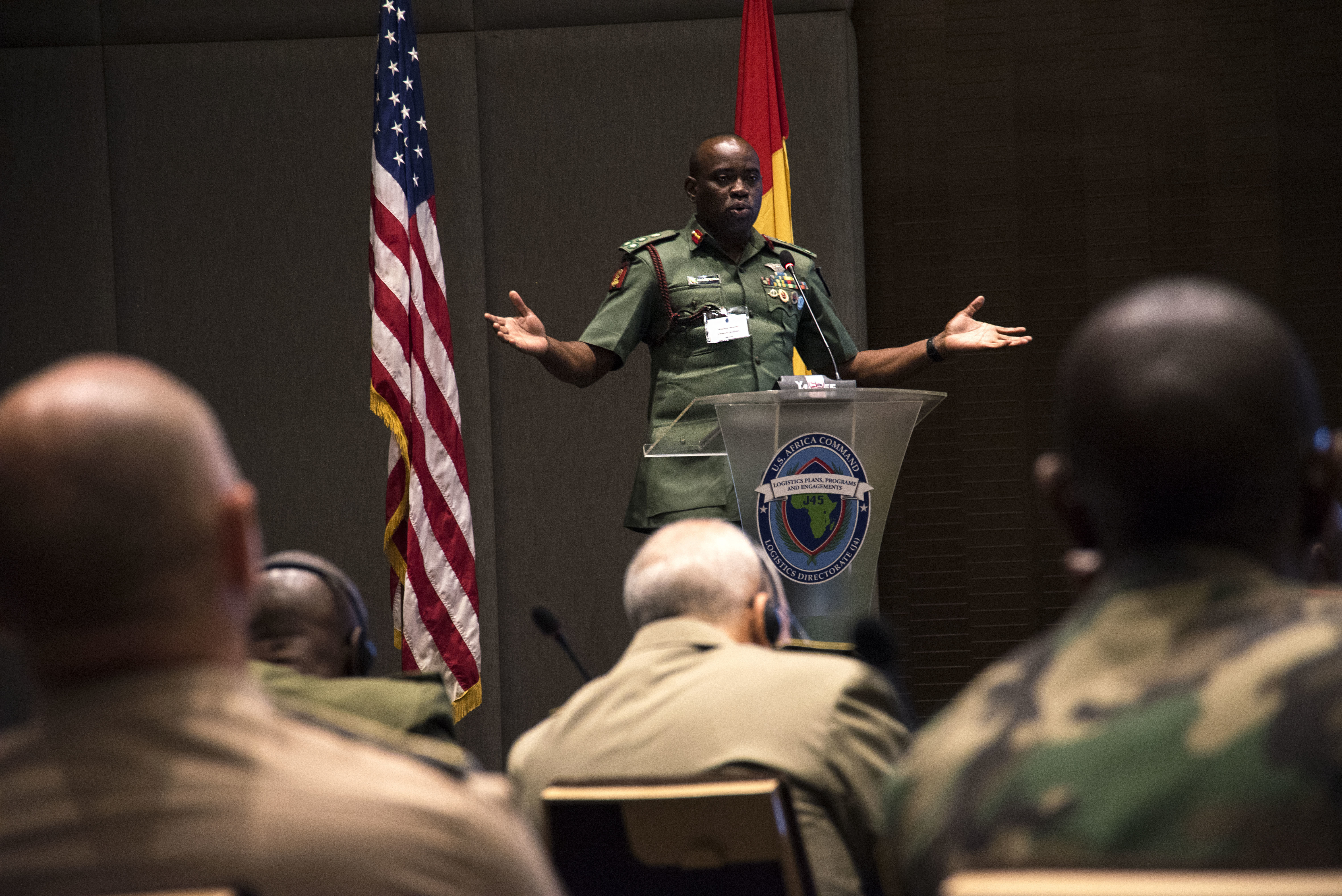 10 photos: MLLS: Supporting Logistic Development in Africa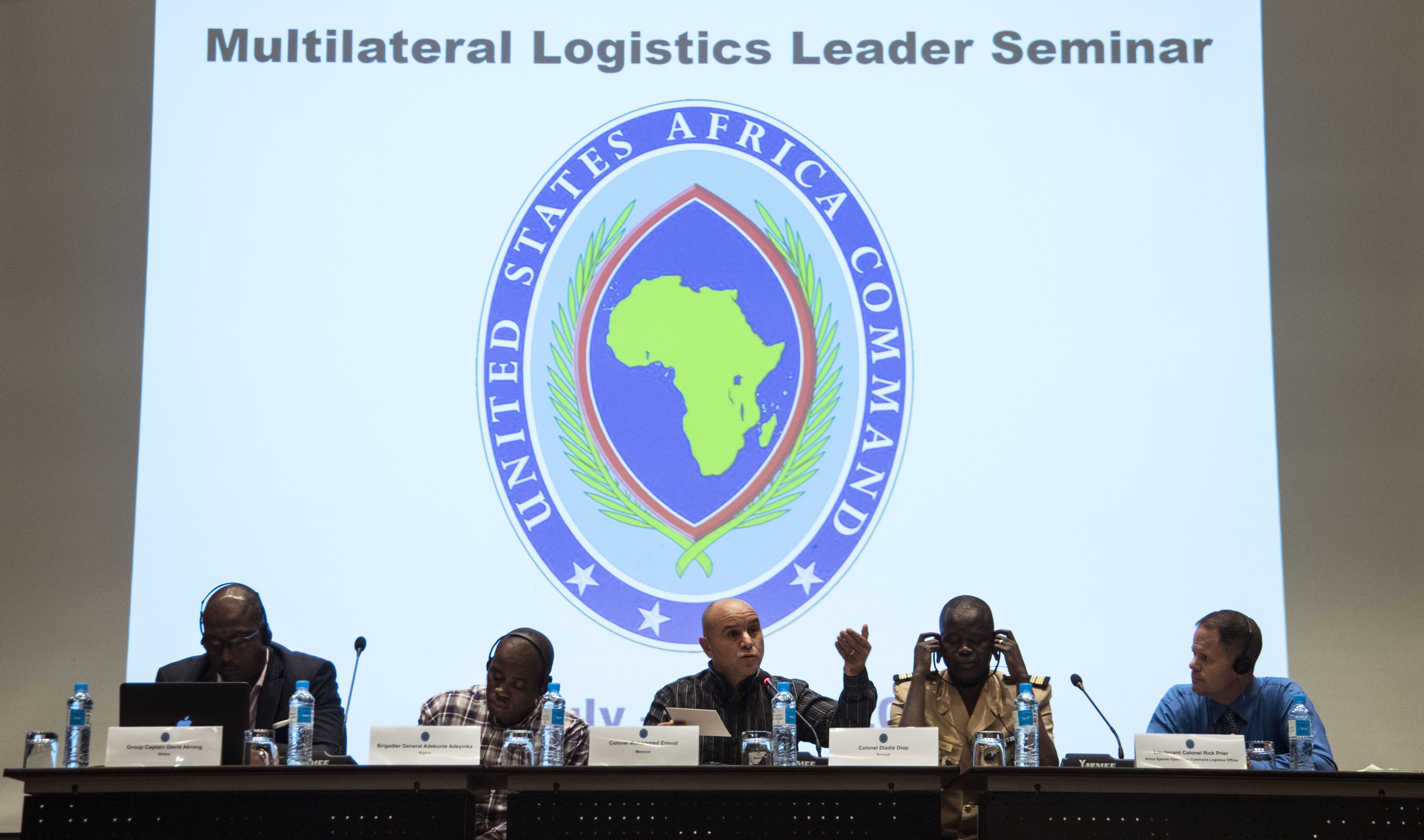 10 photos: MLLS: Supporting Logistic Development in Africa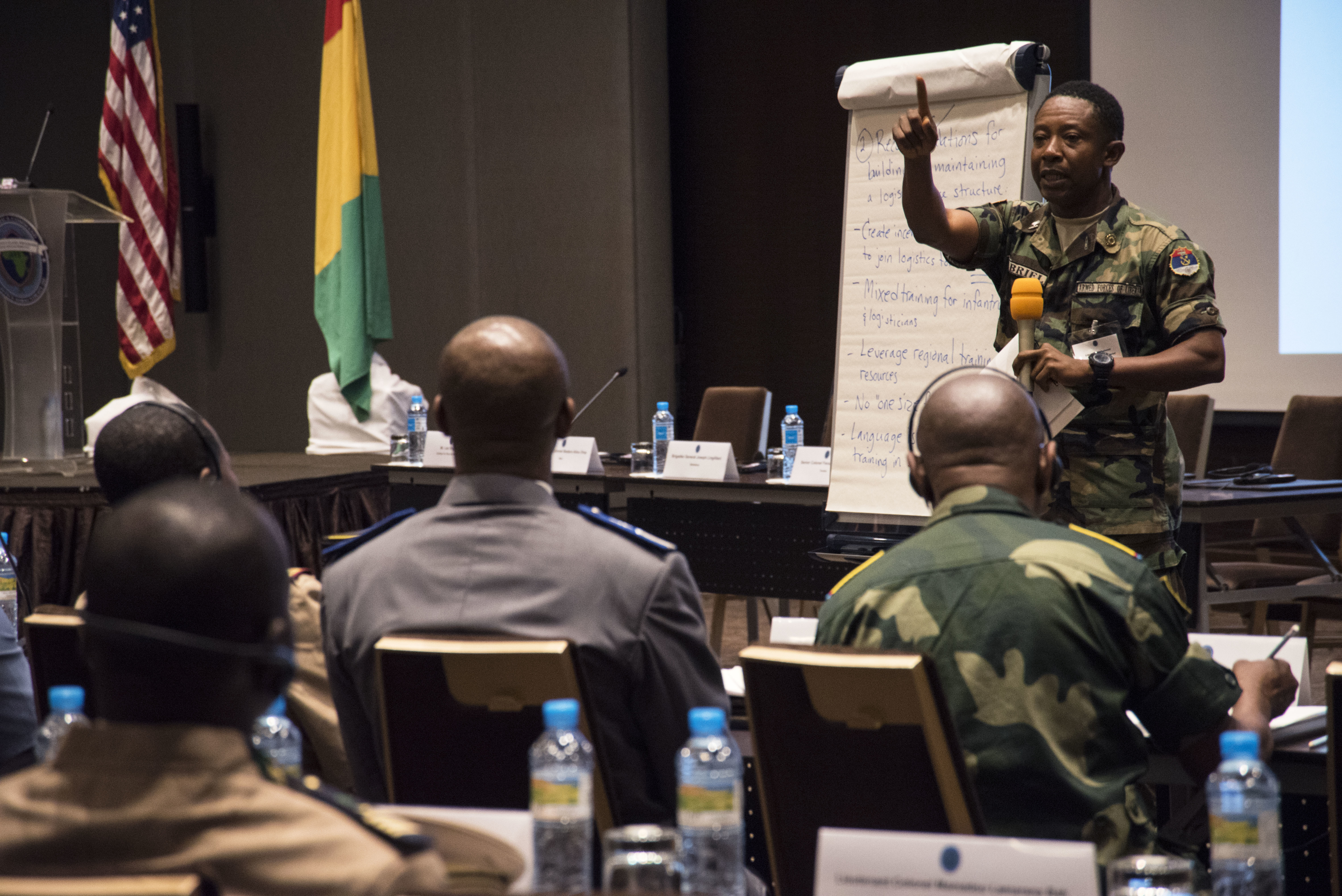 10 photos: MLLS: Supporting Logistic Development in Africa
10 photos: MLLS: Supporting Logistic Development in Africa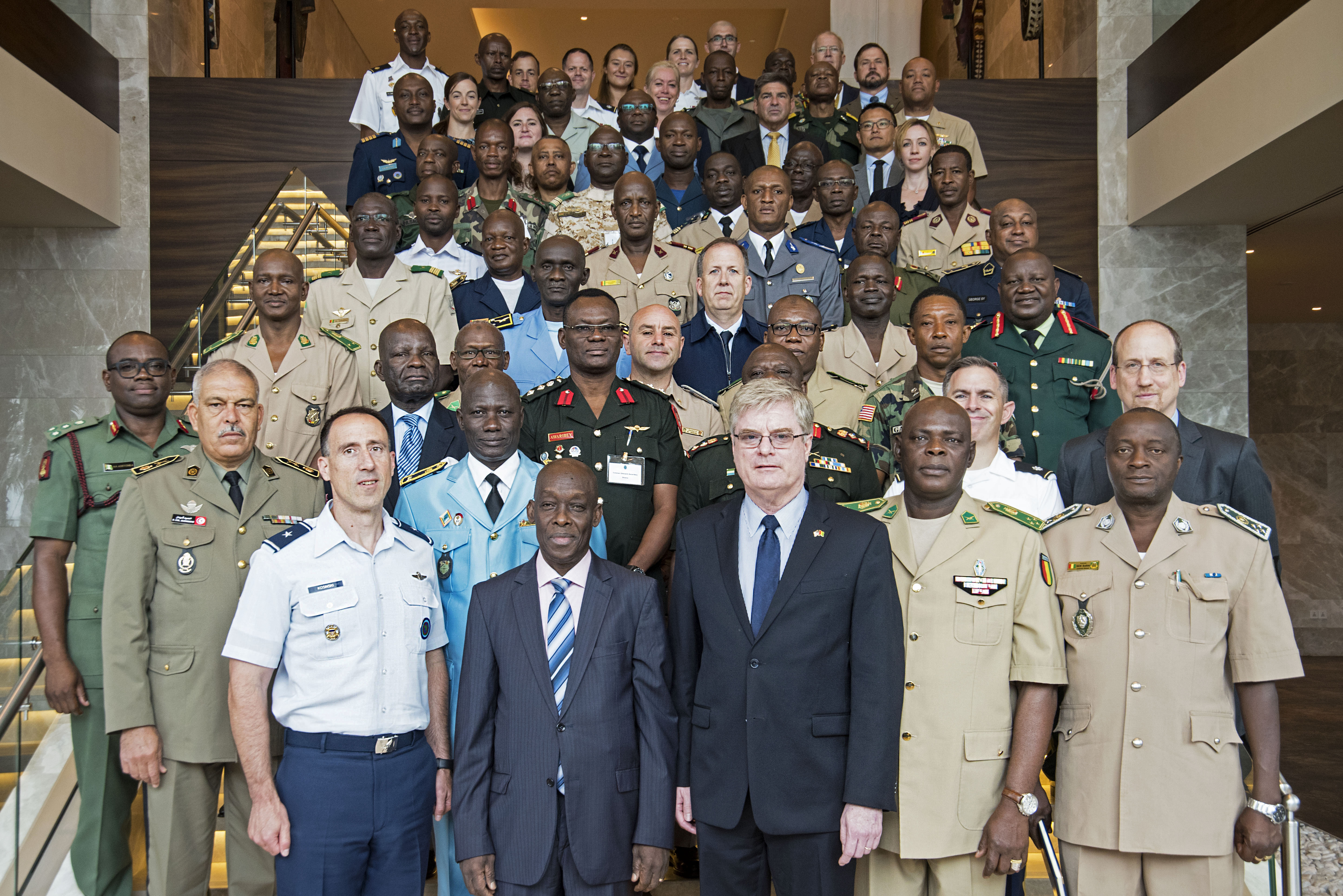 10 photos: MLLS: Supporting Logistic Development in Africa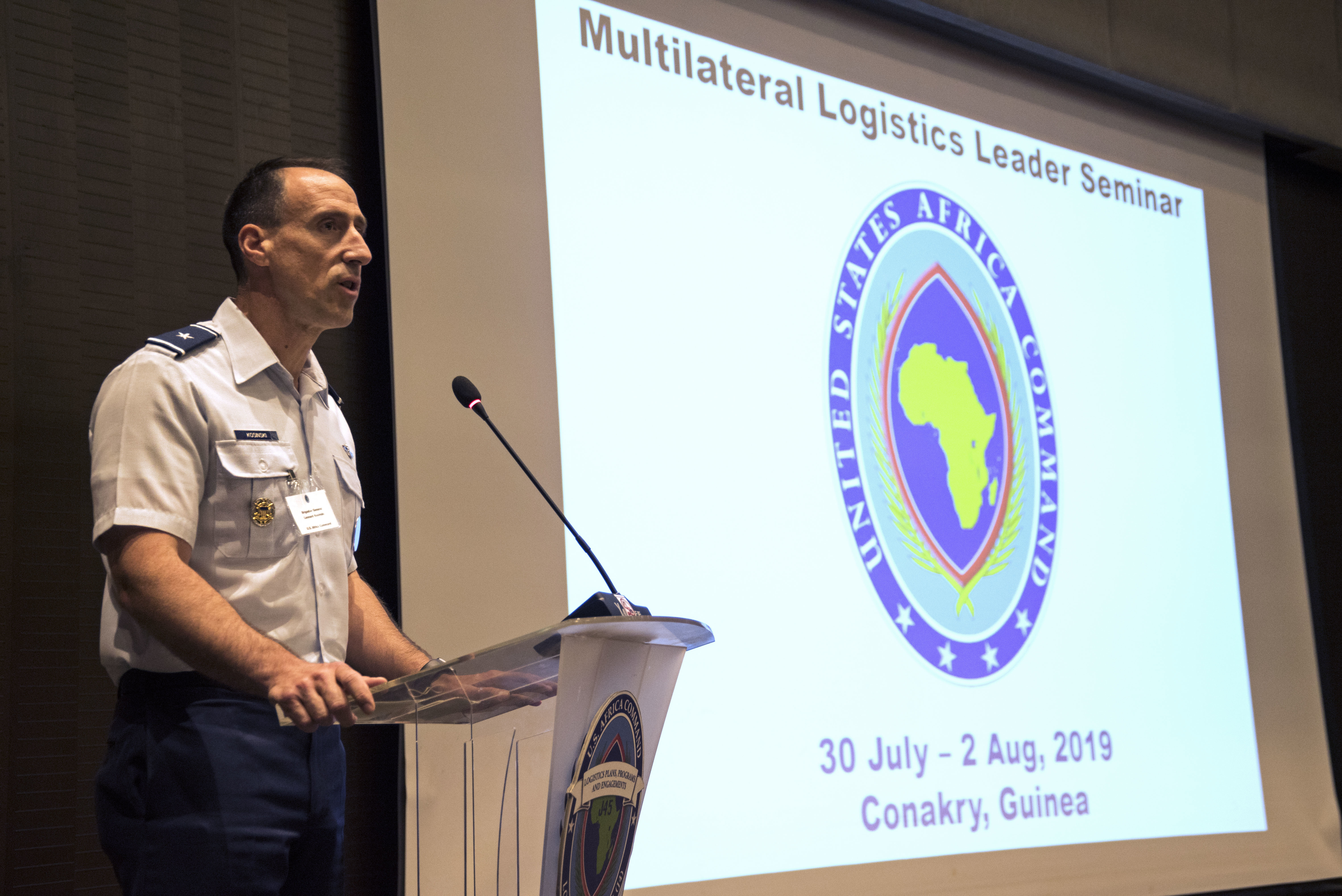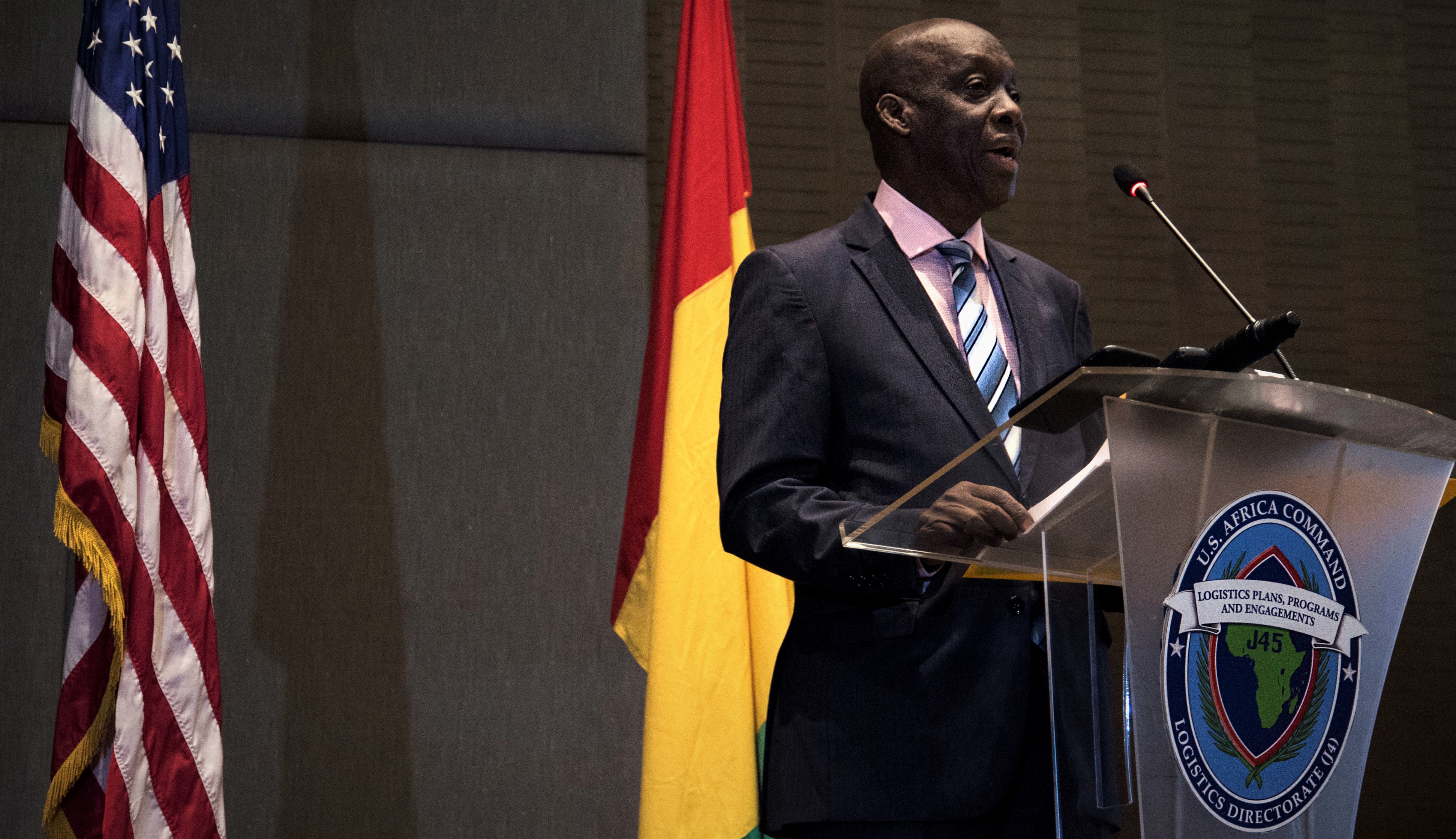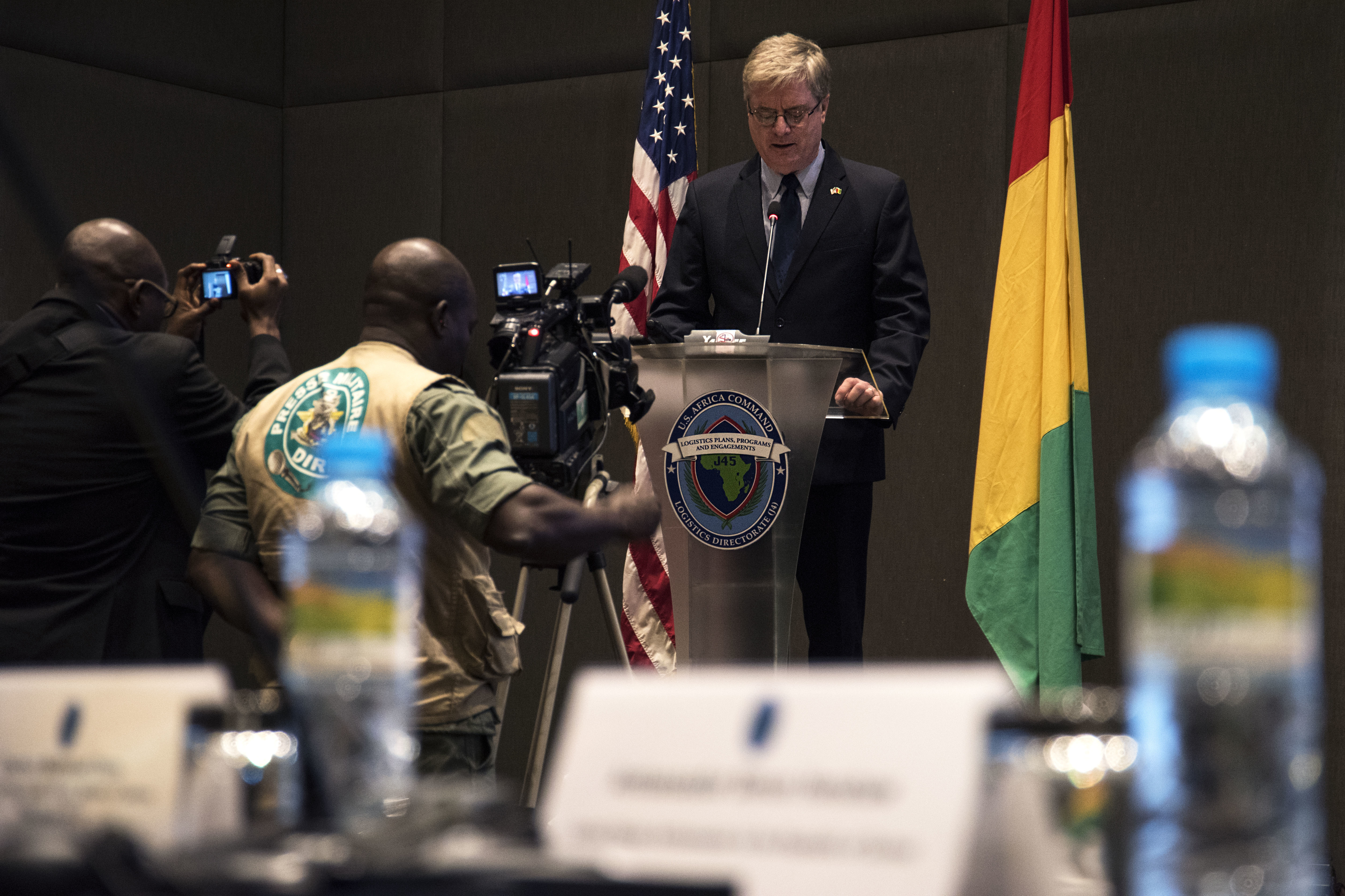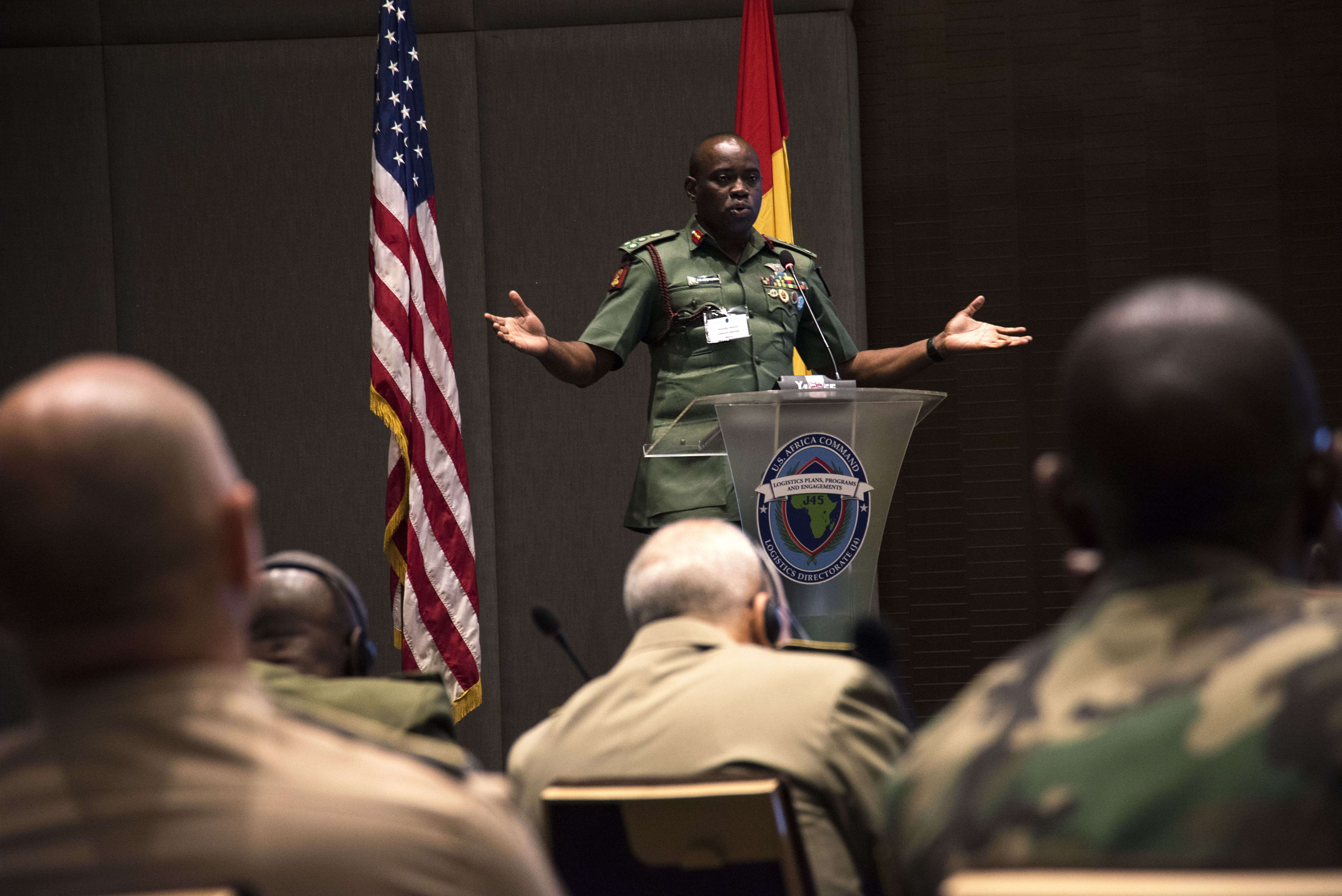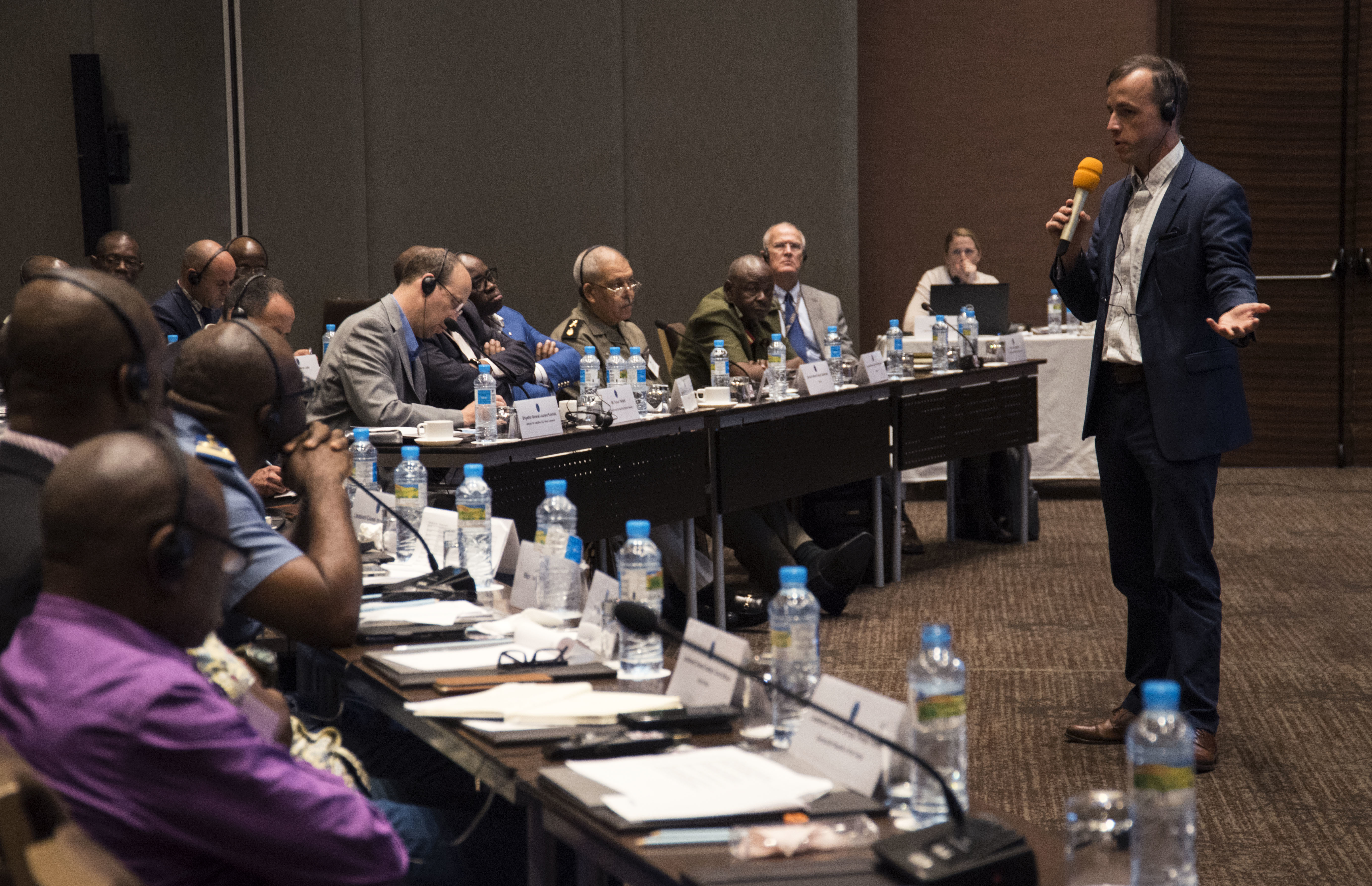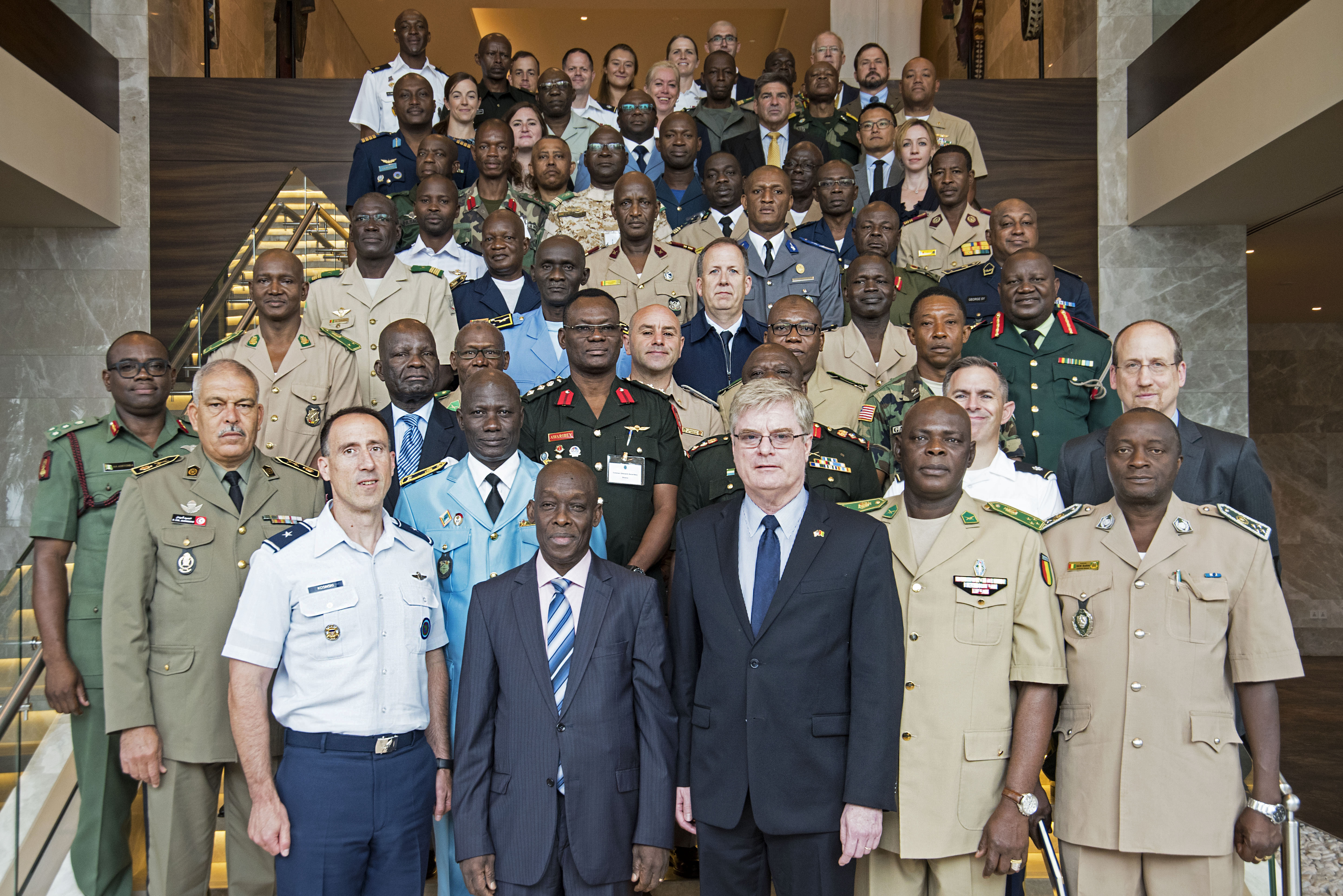 CONAKRY, Guinea – United States Africa Command held the second annual Multilateral Logistics Leader Seminar in Conakry, Guinea, from July 30-Aug. 2.
Conducted with the Defense Security Cooperation Agency, the week-long event brought together 24 African partner nations and several U.S. military commands to promote and support strategic level logistics leader development.
"Logistics is fundamental to everything we do," said Air Force Brig. Gen. Leonard Kosinski, AFRICOM director of logistics. "Whether it's a natural disaster, working against violent organizations [or] in wartime or peacetime, we cannot succeed without logistics."
Led by the AFRICOM directorate of logistics, the goals for this year's seminar were to gain an understanding of African partners collective logistical challenges, examine the concepts to help professionalize the logistic forces and to identify the priorities to collaborate on in the future to help mitigate challenges and increase mutual support.
"The [seminar] was very interesting and very helpful because we were able to see how to improve our logistic system," said Cameroonian Maj. Durand Castro Ndjimou. "We can see that we have the same problems and then we can try to get to a common solution. We learned a lot from the experience of other African countries."
Attendees participated in a wide range of discussions and activities each with comprehensive logistics equities. The curriculum, designed by the DSCA, consisted of in-depth discussion sessions, case studies, small-group projects, and practical exercises.
This was the first logistics seminar on the African continent after having the inaugural event last year in Germany.
"We are delighted, and very grateful to the Republic of Guinea, the [Guinean] minister of defense, and the Guinean armed forces for agreeing to host such an important event that brings together logisticians from across the continent and the U.S. in order to discuss, collaborate, and seek solutions to logistical challenges facing African militaries," said U.S. Ambassador to Guinea Simon Henshaw.
Having the seminar on the continent in a French-speaking country with French and English translators on hand allowed for more participation and an increase in engagement this year said Nigerian Brig. Gen. Adekunle Adeyinka.
"You're seeing people sharing ideas, sharing their thoughts and for me, this is a good start," he added.
As the participants look to build off this seminar, they noted one key factor that will drive future success.
"To improve logistical development is all about training, training, training and making the requisite material available," said Sierra Leonean Col. Kemoh Tewoh Sesay.
The Multilateral Logistic Leader Seminar was established at the request of African partners. African leaders expressed their desire to enhance logistics capabilities and capacities through shared training.
The seminar promotes face-to-face networking for strategic-level logisticians and enhances African partners' abilities to find African solutions to African challenges.
"To overcome and improve our logistics in Africa we must work together, learn from each other and support and cooperate with each other," Kosinski said. "We are here to facilitate and bring together expertise to look at the challenges that face our regions."