4 photos: Africa Endeavor 2019: Women's Signal Forum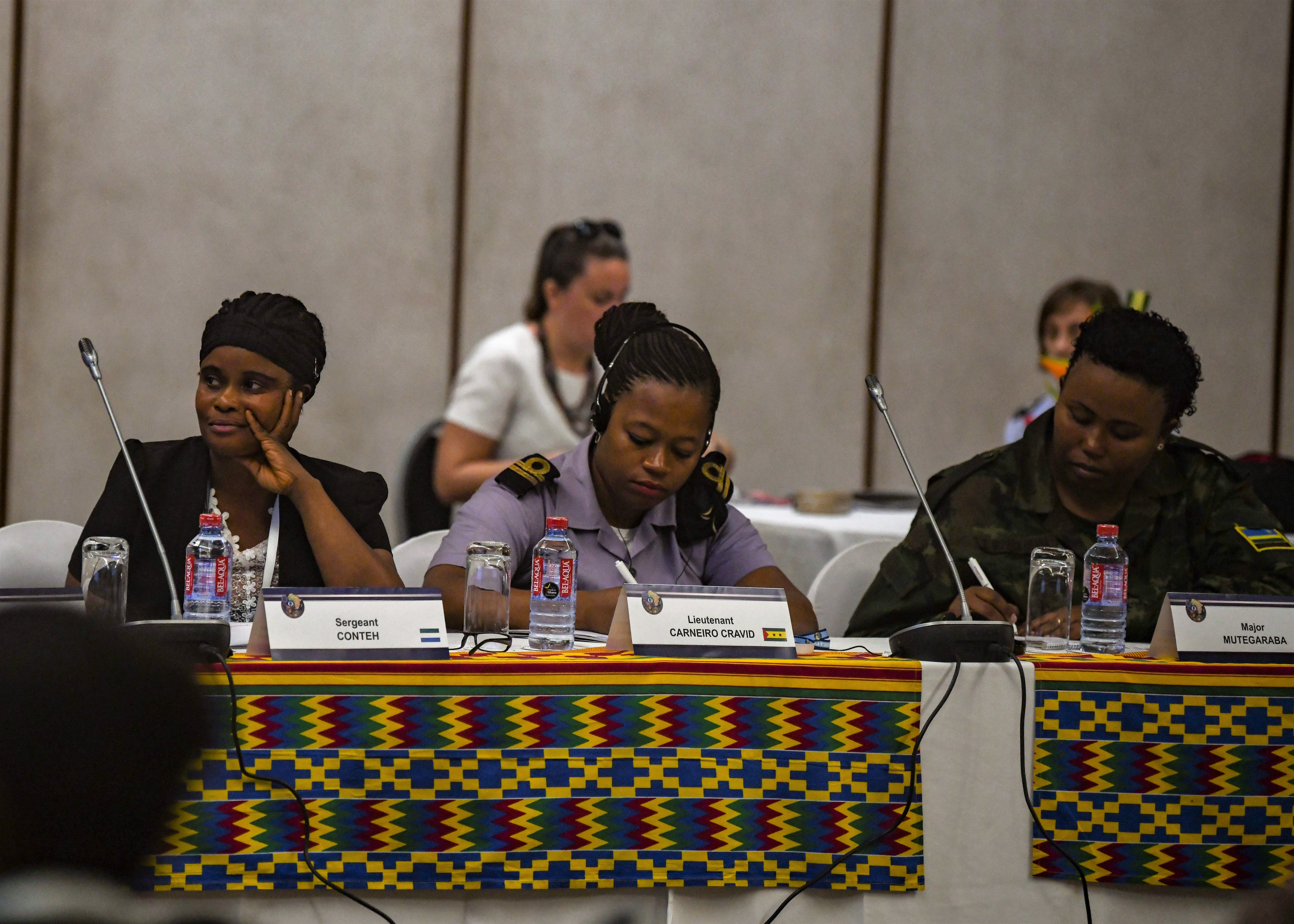 4 photos: Africa Endeavor 2019: Women's Signal Forum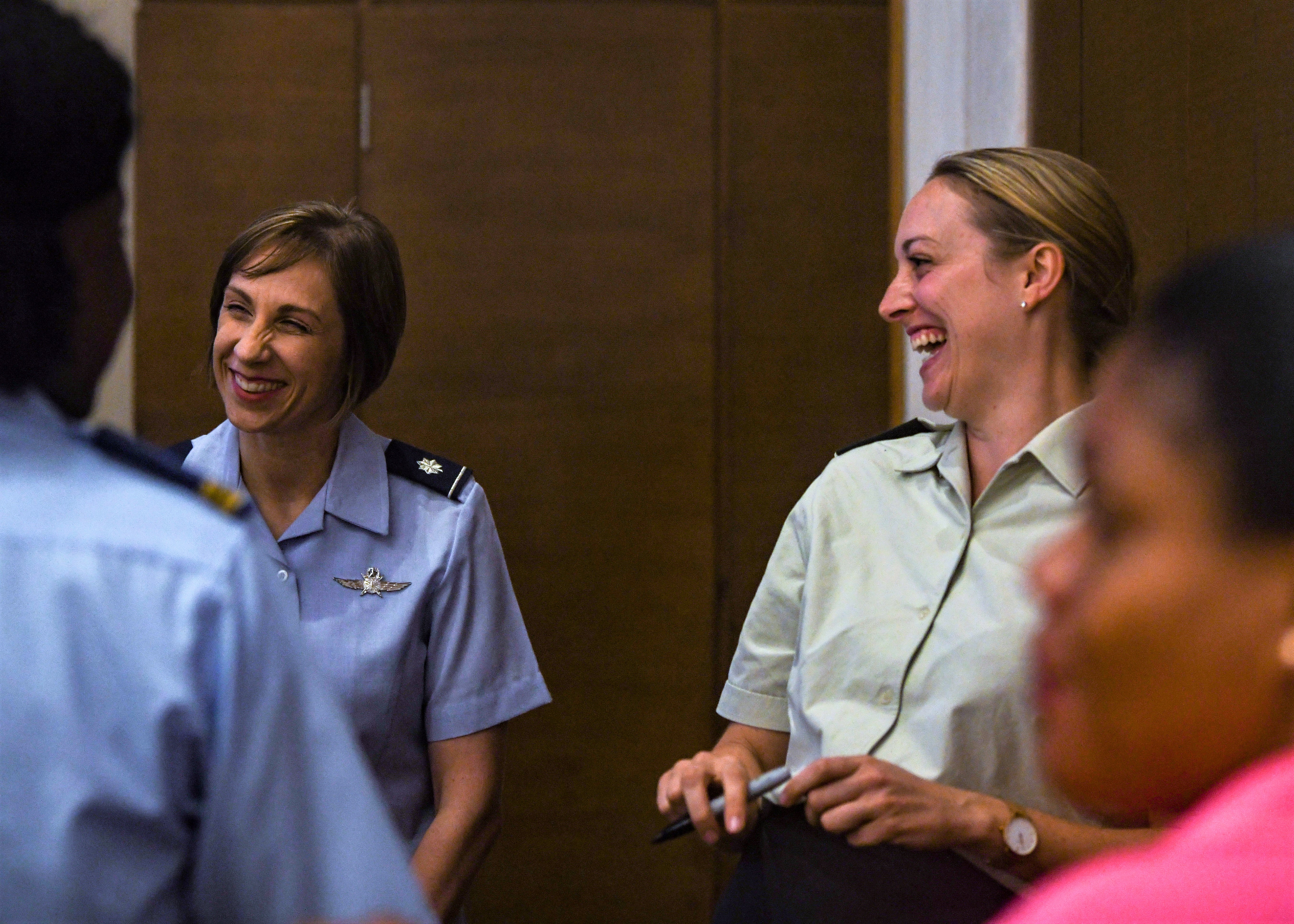 4 photos: Africa Endeavor 2019: Women's Signal Forum
4 photos: Africa Endeavor 2019: Women's Signal Forum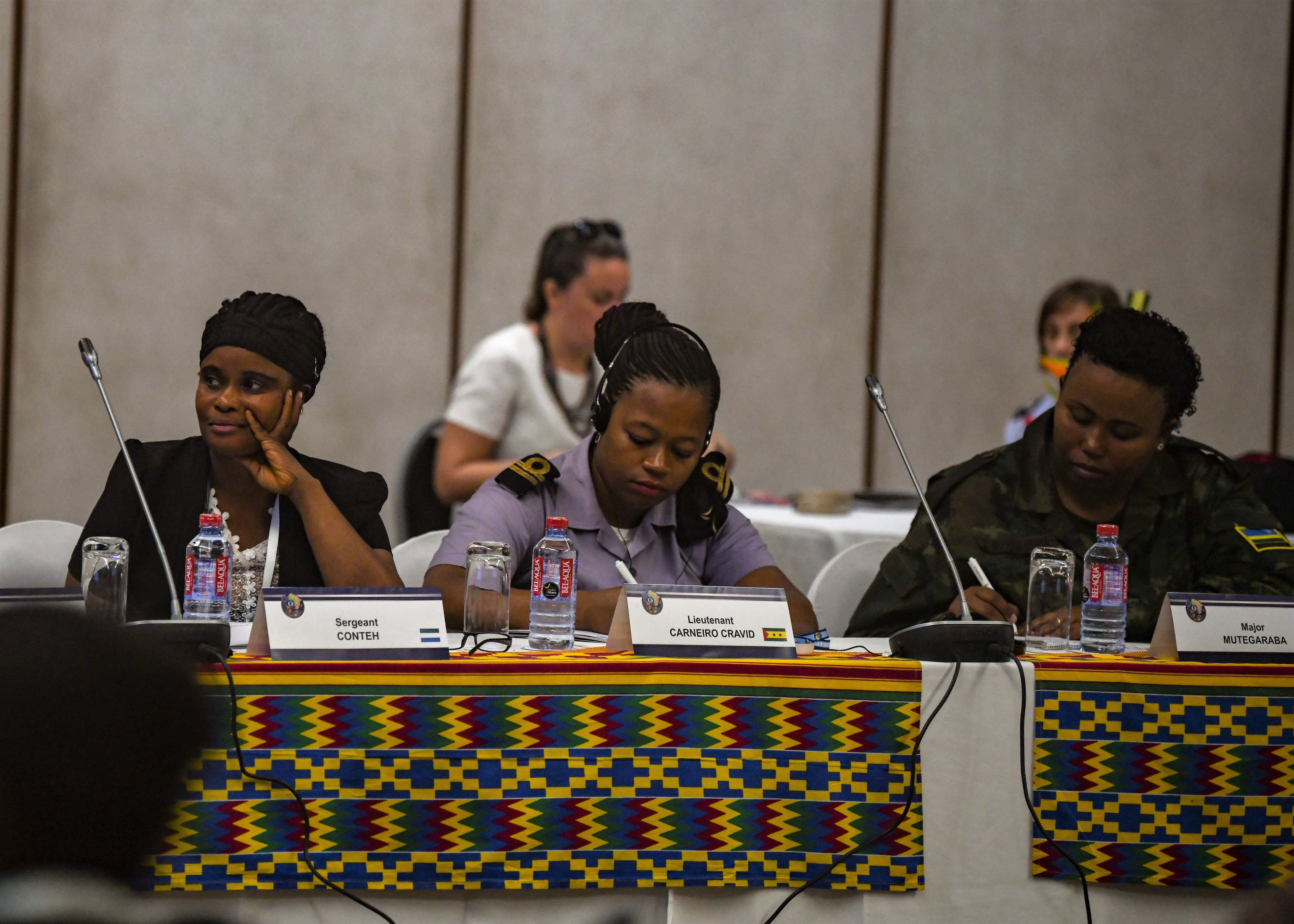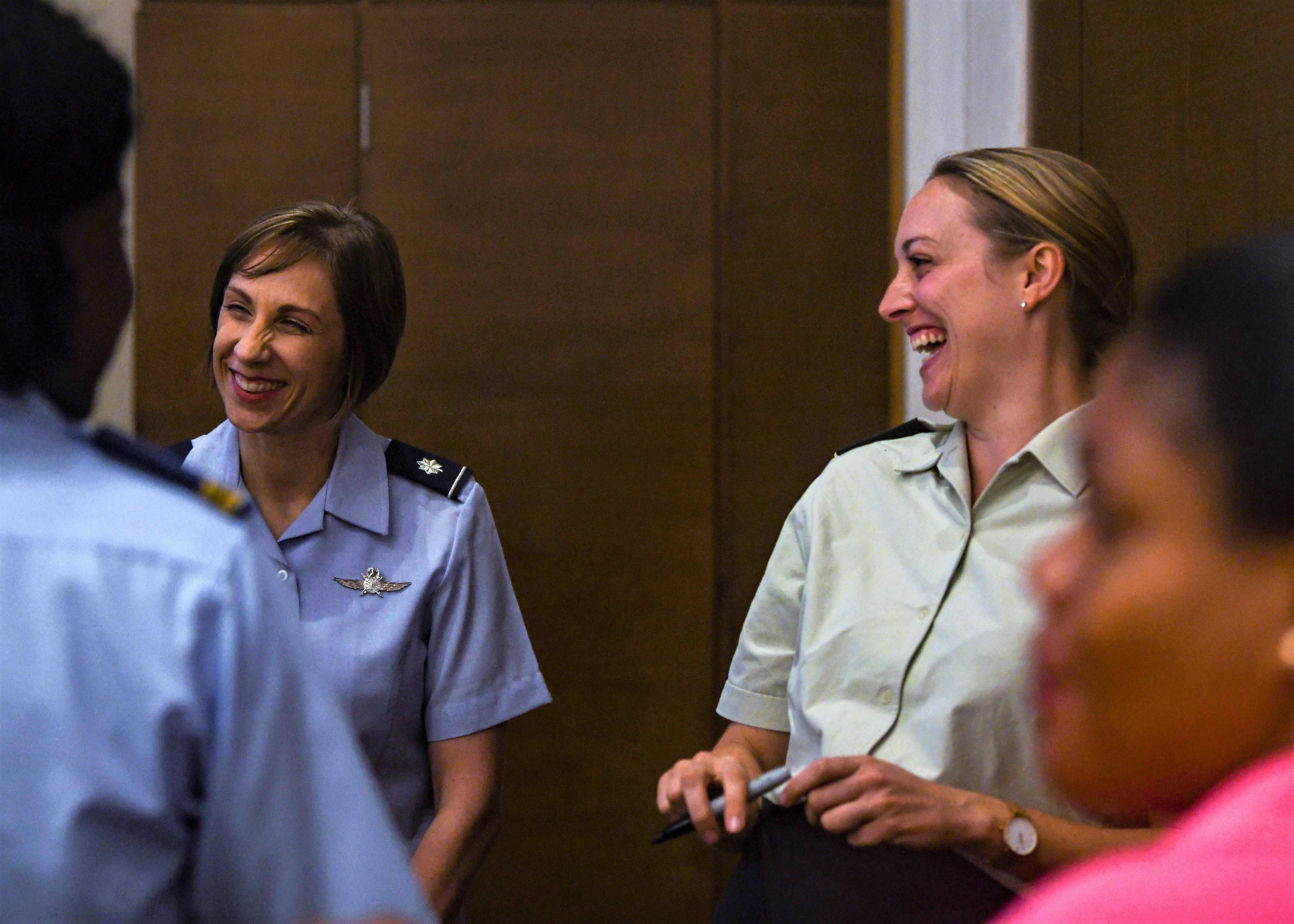 ACCRA, Ghana -- United States Africa Command, before its week-long Africa Endeavor program, held the first Women's Signal Forum at the Movenpick Ambassador Hotel in Accra, Aug. 18.
The aim was to learn, understand and share experiences, while also importing best practices to advance the professional career of women the military.
In her discussion, keynote speaker Ghanaian Brig. Gen. Constance Edjeani-Afenu walked participants through the challenges military women encounter in harmonizing career and private life.
She indicated that psychological differences between sexes place women at a disadvantage. A perception which she said brands the military as a place for the bold, courageous and strong and something that has contributed to the low percentage of female soldiers in most militaries across the world.
"We need to get women to talk to women, to teach them to share experiences because knowledge is always power," said Edjeani-Afenu. "At the end of the day we strengthen each other and we are better women."
She noted that Ghana has made great strides over the years in increasing female participation in peace support operations and was looking forward to seeing the numbers increase, not only in the Ghana Armed Forces but in all armed forces across the globe.
Edjeani-Afenu encouraged women to rise above these perceived limitations and face every challenge head-on. She advised them to plan their lives and family, as well as to plan their exit and to above all be supportive partners and supervisors.
The Military Gender Advisor in the office of Military Affairs, department of Peace Operations United Nations Headquarters, Squadron Leader Fiona Pearce lectured on gender and its related issues.
She noted that despite the numerous challenges women in uniform face, their participation in peace operations enhances intelligence and situational awareness and also brings about better protection for the force and populations. Hence, the United Nations expects an increase of 15 percent female soldiers in all its missions.
"I hope [participants] walk away from today knowing how important they are and feeling empowered," Pearce said. "When you have men and women working together to make decisions, those decisions are better."
The gender advisor for U.S European Command, Samantha Turner who was present at the forum, also took participants through some brain storming and interactive exercises on perceptions of military and civilian women and men.
"It's important to network, to build relationships and to share experiences," Turner said. "The stories we tell each other sometimes will work for other people, so this is all about communicating."
Representatives from 26 African countries with some allied partners from the United States, Australia and Canada participated in the forum.