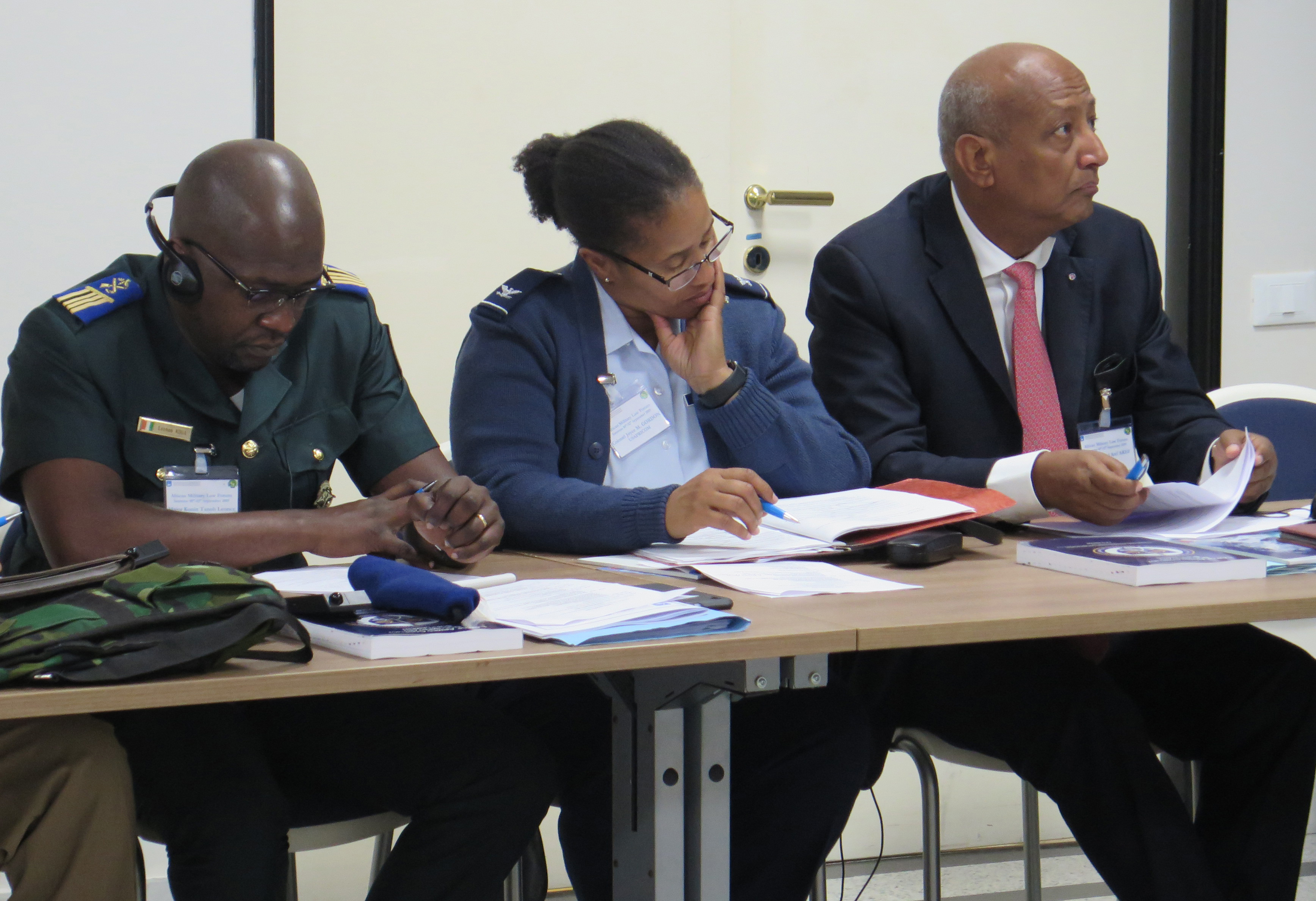 4 photos: The Africa Military Law Forum
4 photos: The Africa Military Law Forum
4 photos: The Africa Military Law Forum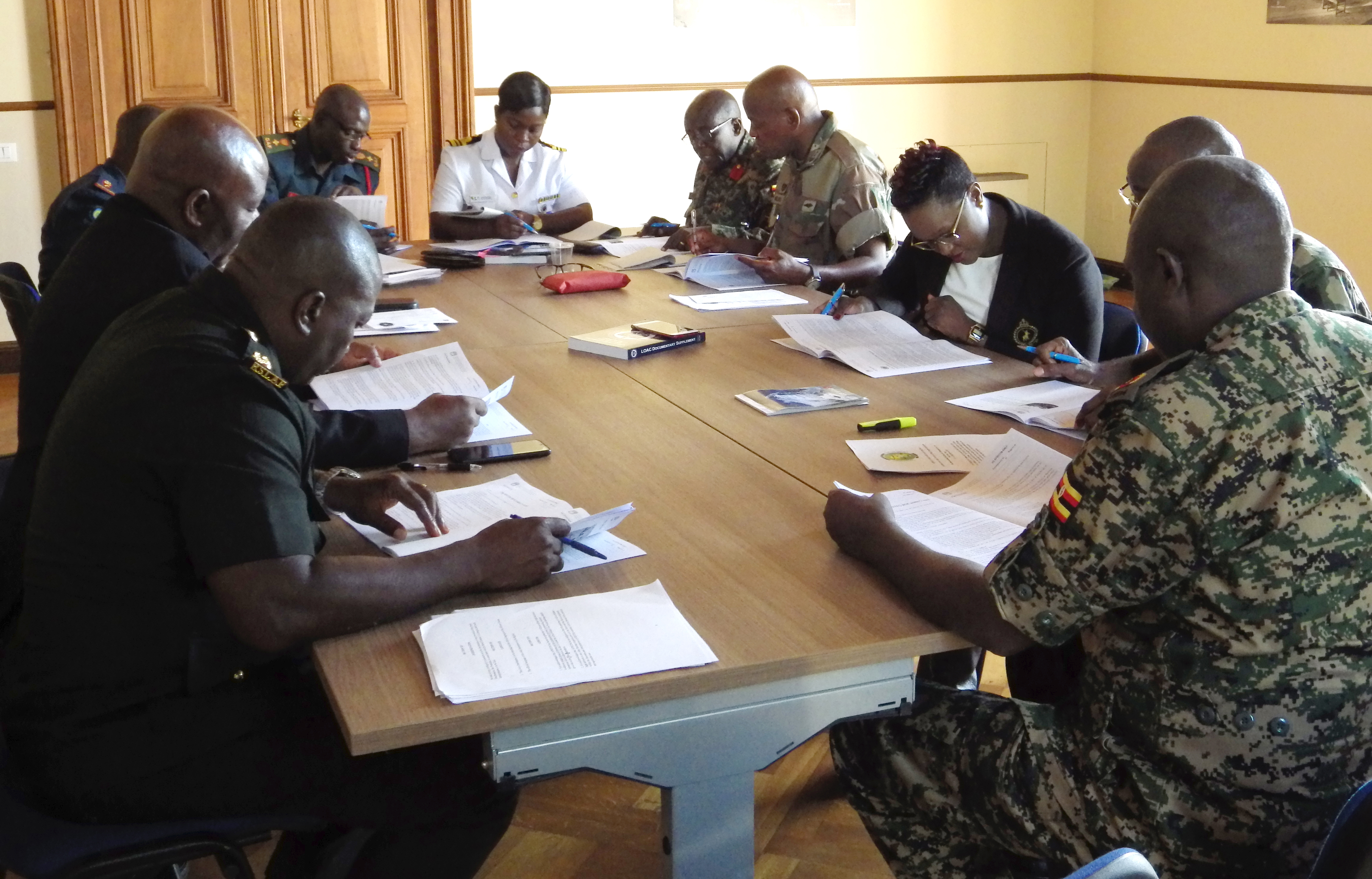 4 photos: The Africa Military Law Forum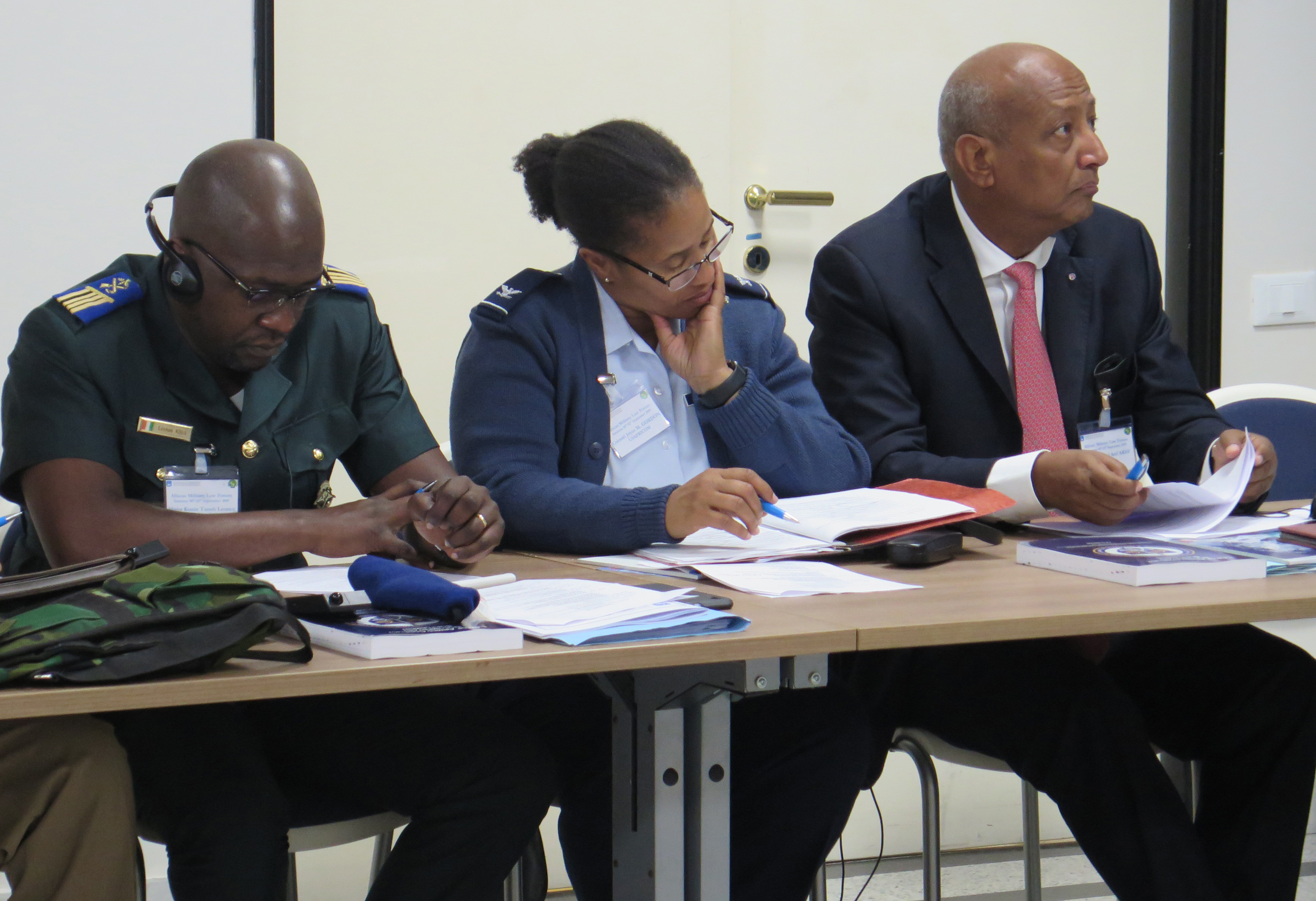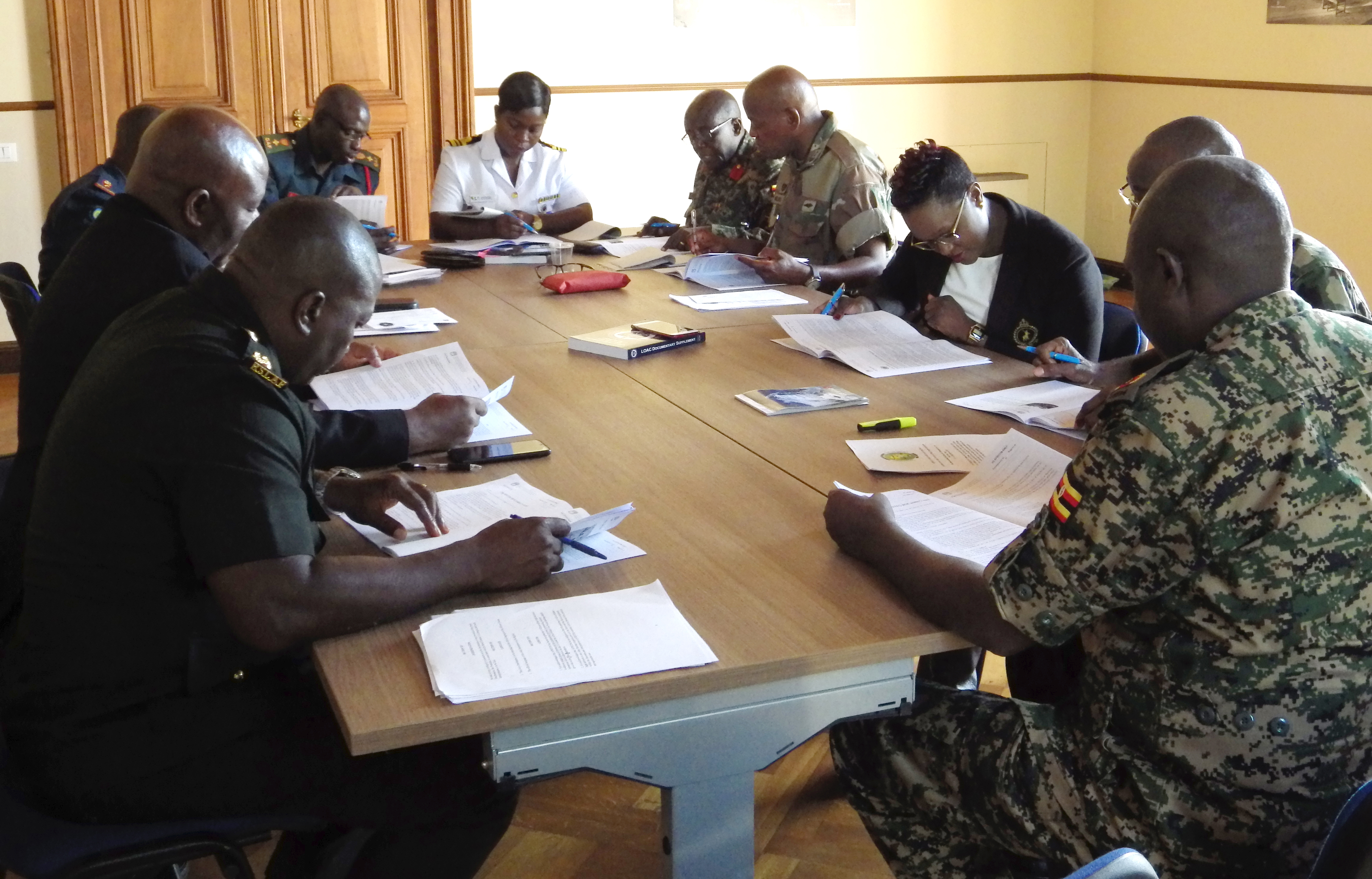 For the past several years, AFRICOM has brought African military legal advisors from across the continent together with U.S. military legal advisors for the Africa Military Law Forum (AMLF). This year AMLF met for the fifth time at the International Institute for Humanitarian Law in Sanremo, Italy, from Sept. 10-12, 2019.This is the only event of its type that brings together legal advisors in Africa.
During the event participants focused on the role of the legal advisor during peace support operations, and discussed issues confronting their respective militaries while addressing issues such as misconduct, the conduct of lawful military operations and bringing poachers and pirates to justice. Most peace operations in the world take place in Africa, with more than 30 African nations currently contributing troops to peace operations.
Over 60 participants, including 43 legal advisors from 35 African Nations attended this year's event. This represents the largest number of countries in attendance at any AMLF event to date. Participants heard from the African Union Office of Legal Counsel Ambassador Namira Negm, who provided a keynote address. She followed-up with a question and answer session where participants discussed standby force interventions and the political will necessary before troops could be deployed.
Participants were also addressed by the President of the African Bar Association, Mr. Hannibal Uwaifo, who said the importance of an attorney professional association is "attorneys advance democracy, peace and security in Africa". His organization is now standing up an Armed Forces Committee.
Beyond those discussions the forum provided a network of military legal advisor peer-to-peer communications, currently achieved via African military legal professional group chats.
This year's event was highlighted by participants agreeing to a comprehensive Joint Declaration. The non-binding agreement establishes AMLF objectives for future gatherings, provides an updated leadership structure and formalizes an election process. The new structure includes representation from four geographic areas within Africa to facilitate communications, mentorship and professional development – necessary given the size of the continent.
"The adoption of the Joint Declaration was through diplomacy, team building and consensus. The attendance of additional members and countries allowed for greater networking between the African nations," said Brig. Gen. Dan Kuwali, Chief of Legal Services, Malawi Defense Forces. "Lastly, the attendance of both the President of the African Bar Association and the African Union General Counsel allowed for greater publicity and legitimacy that will assist in gaining recognition."
The Joint Declaration also ensures geographic, gender and language diversity by identifying elected positions to be held by women, Anglophone and Francophone representatives. The resulting structure is more robust and well-rounded ensuring all of Africa is heard, and that the most challenging issues confronting militaries are addressed at future AMLF events.
While this year's AMLF represents a milestone, it will be at next year's forum where results can be measured. Legal advisors provide military leaders with essential information needed to insure that military operations are consistent with the law. What is at stake though is not the law, it is the military's very credibility.
AMLF's first group of leaders elected under the AMLF's first Charter stepped down from their positions to serve in an advisory role. The milestones were a credit to their leadership. They are: Maj. Desiré Hakorimana, President of the Burundi War Council, Burundi Defense Forces who served as AMLF's first Chairperson; Lt. Col. Marguerite Meffand Loaw, President of the Military Tribunal for Yaoundé, Cameroon, who served as AMLF's first Co-Vice Chairperson; and Brig. Gen. Dan Kuwali, Chief of Legal Services, Malawi Defense Forces, who also served as AMLF's first Co-Vice Chairperson. The position of President is now held by Maj. Gen. Yusef Shalangwe, the Judge Advocate General (TJAG), Nigeria Defense Forces. Other leadership positions are held by representatives from Cameroon, Chad, Namibia, Niger, South Africa, Tunisia, and Uganda.