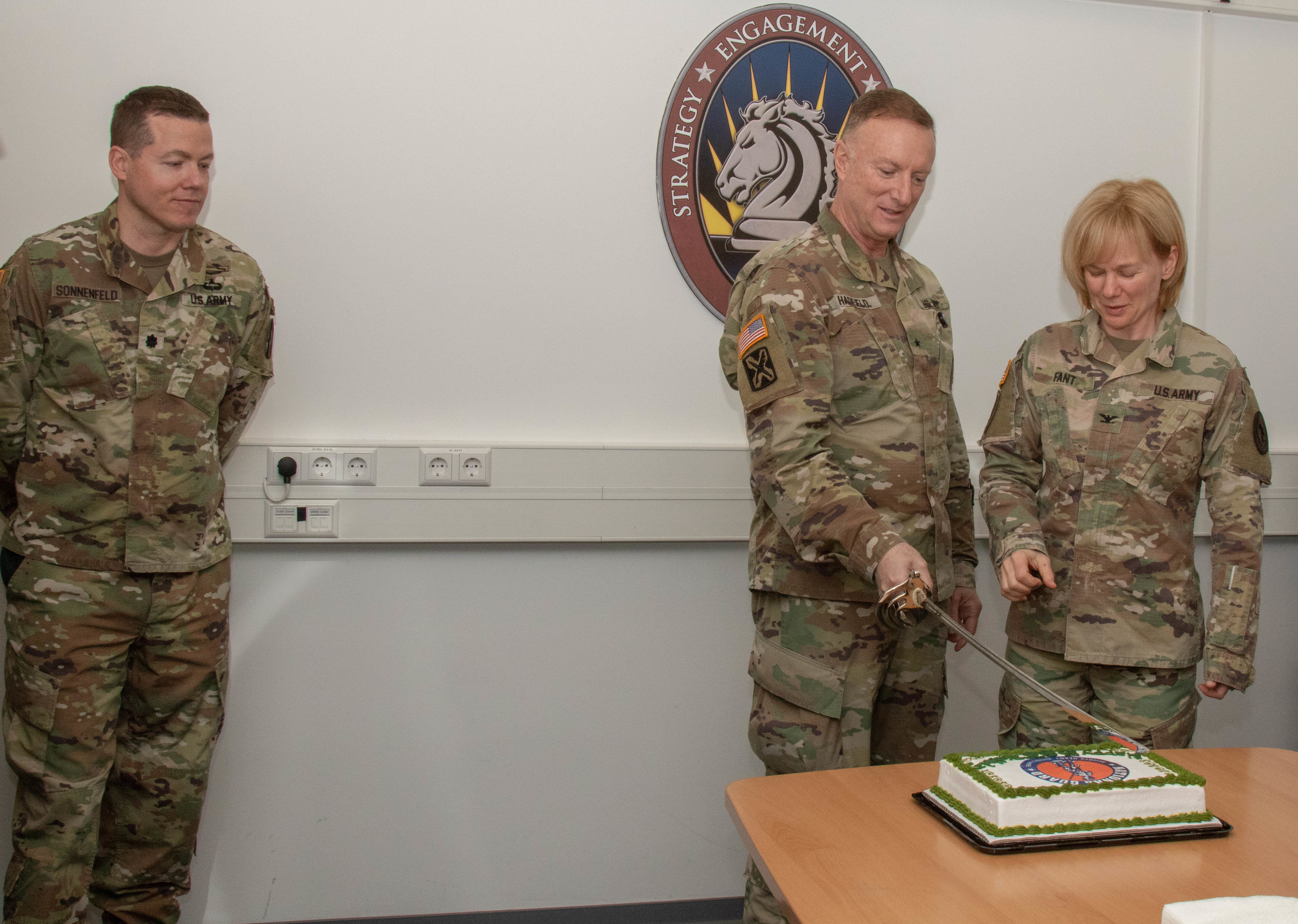 3 photos: U.S. Africa Command marks the 383rd birthday of the National Guard
3 photos: U.S. Africa Command marks the 383rd birthday of the National Guard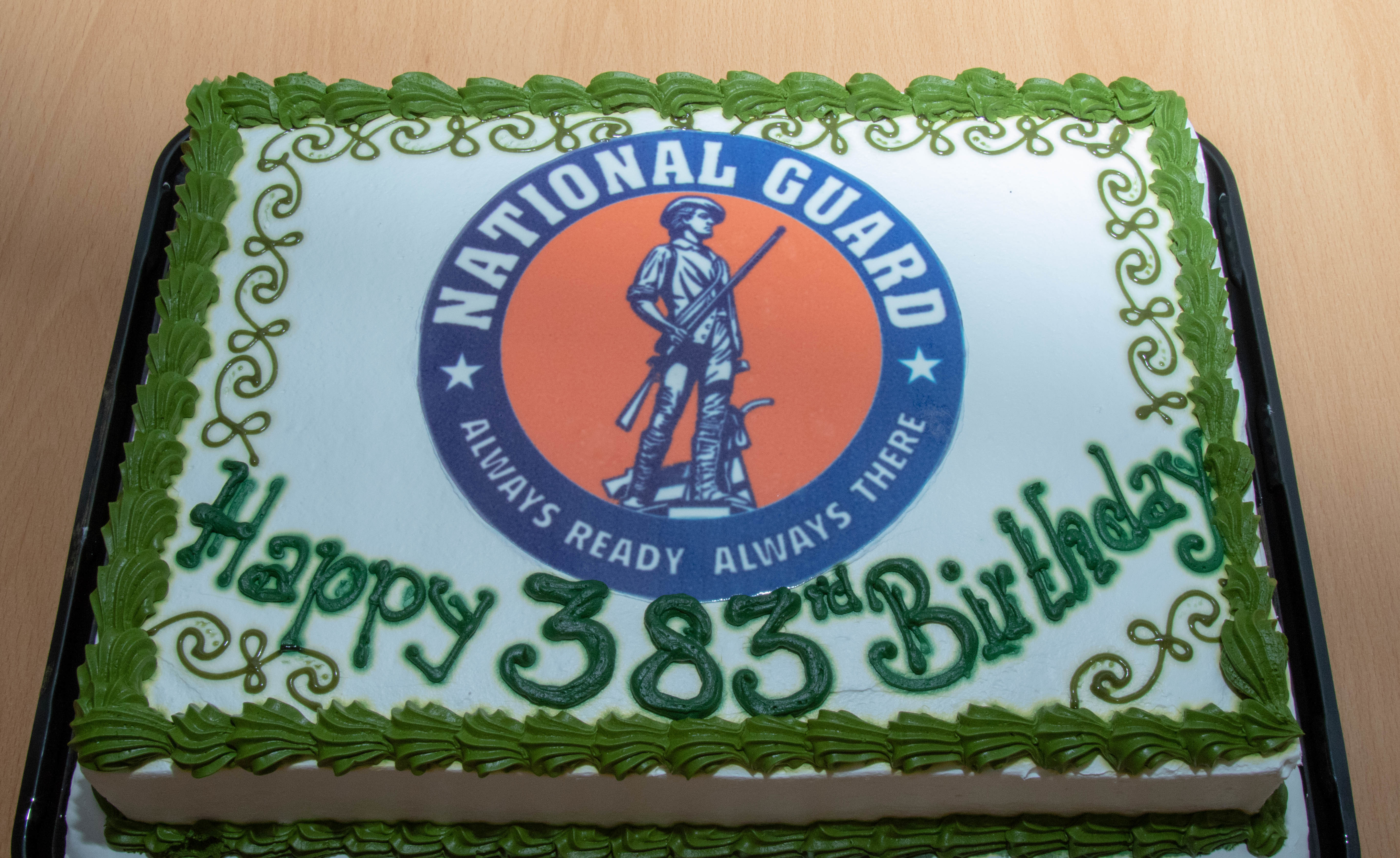 3 photos: U.S. Africa Command marks the 383rd birthday of the National Guard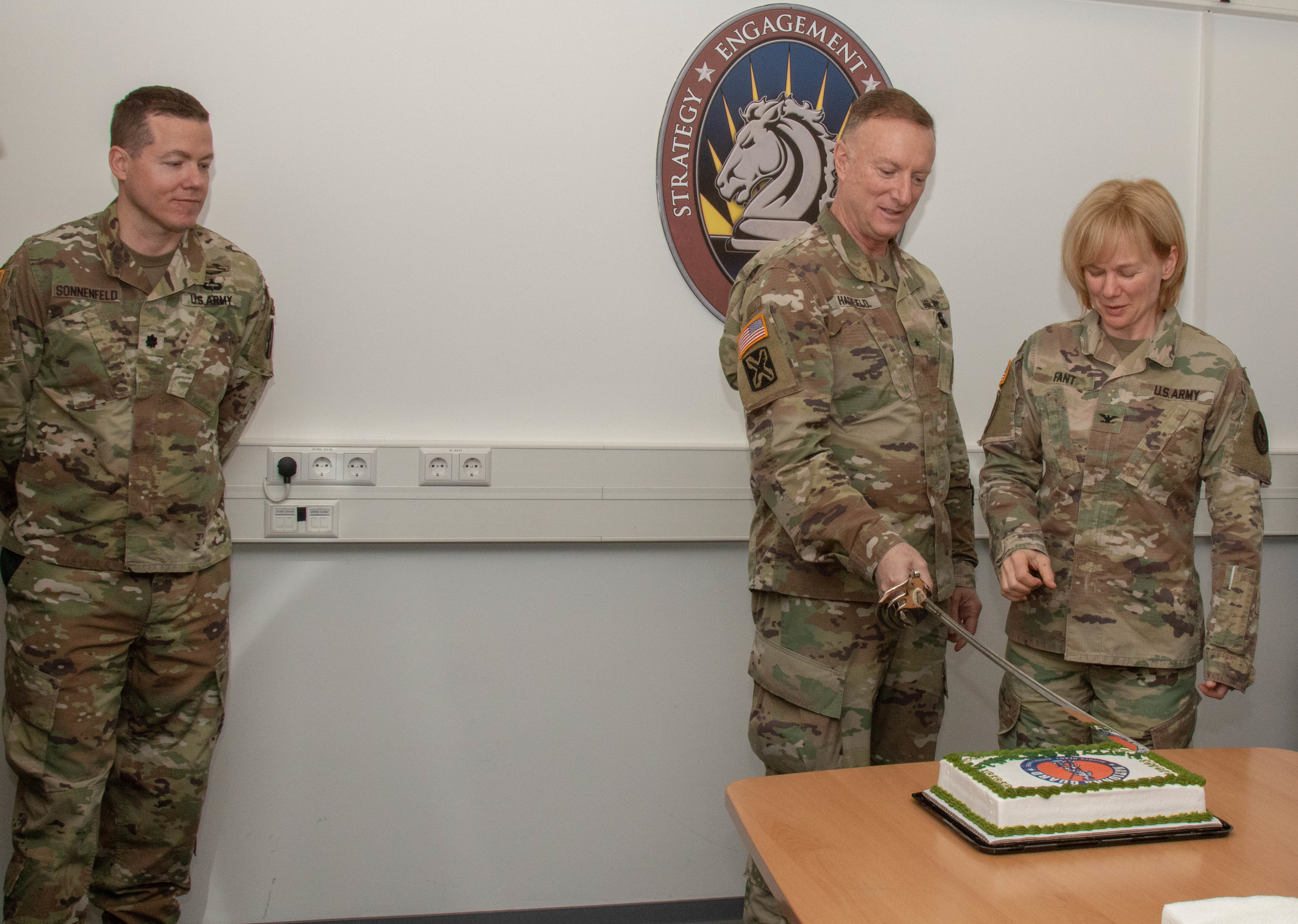 STUTTGART, Germany — Members of U.S. Africa Command (AFRICOM) mark the 383rd birthday of the National Guard with a traditional cake-cutting ceremony at Kelley Barracks Dec. 13.
On this date in 1636, the first militia regiments in North America organized in Massachusetts. Based upon an order of the Massachusetts Bay Colony's General Court, the colony's militia was organized into three permanent regiments to defend the colony better. The National Guard shares the distinction of being the oldest unit in the U.S. military.
"Our Guard has evolved alongside our country, and our security environment has changed," said Brig. Gen. Gregory J. Hadfield, AFRICOM deputy director for intelligence. "This generation's Minutemen continue to defend our nation; the National Guard stands as a community cornerstone, just as it did in 1636."
Within AFRICOM, the National Guard plays several roles in promoting a stable security environment in Africa. One way this is accomplished is through the State Partnership Program – with 15 African nations partnered with 13 state National Guards – which is administered by the National Guard Bureau and supports theater commanders' security cooperation objectives.
The program has been successfully building mutually beneficial relationships around the globe for more than 25 years. In the fiscal year 2019, the National Guard conducted more than 200 State Partnership Program events in support of U.S. Africa Command's security cooperation objectives, involving more than 3,400 partner-nation personnel.
National Guard partnerships play a key role in enhancing African-partner capabilities by supporting emergency and disaster response, peacekeeping operations and readiness, medical training, humanitarian mine action programs, counter-threat and border security, engineering and military law.
Additionally, of the nearly 2,000 service members assigned to Combined Joint Task Force - Horn of Africa, more than 40 percent are National Guard members. Many of these service members provide emergency response and security functions for Camp Lemonnier and a nearby U.S.-run military airfield.