Phoenix Express
is an annual all-domain exercise to improve U.S. capabilities and interoperability with European and North African partners, increase partner self-sufficiency in the maritime domain, and assess and enhance the maritime security cooperation of U.S., European, and African regional partners.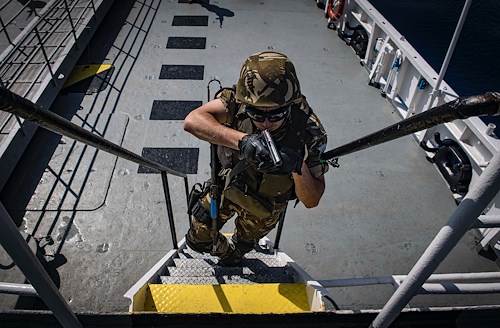 Exercise Phoenix Express 2021, the 16th iteration of the North African maritime exercise, took place May 17-28, 2021, in Tunisia and throughout the Mediterranean Sea. The at-sea portion of the exercise tested North African, European, and U.S. maritime forces' abilities to respond to irregular migration and combat illicit trafficking and the movement of illegal goods and materials.
In 2021, 11 nations including Algeria, Egypt, Greece, Italy, Libya, Malta, Mauritania, Morocco, Spain, Tunisia, and the U.S. worked together throughout the exercise to increase regional cooperation, maritime domain awareness, information-sharing practices, and operational capabilities, enhancing efforts to promote safety and security in the Mediterranean Sea and territorial waters of participating North African nations.
Click here for additional Phoenix Express content on DVIDS.
Other pages in this section