2 photos: Logistics challenges, opportunities discussed during Lexington Institute webinar
Download full-resolution image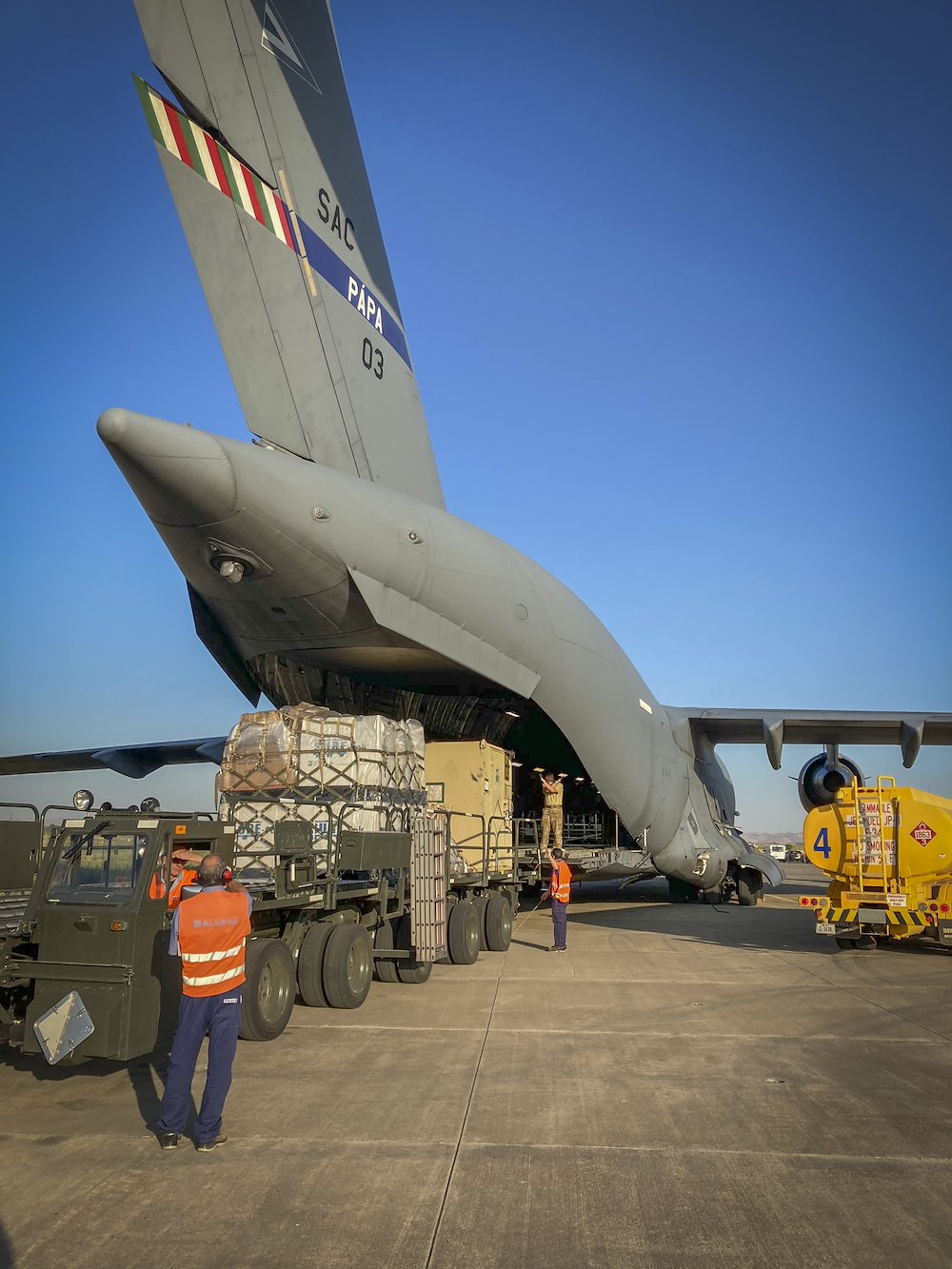 2 photos: AFRICOM partners with NATO to deliver critical supplies to East Africa
Download full-resolution image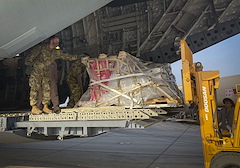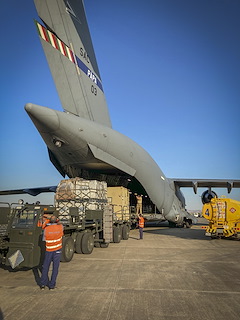 U.S. Africa Command partnered with the multinational Heavy Airlift Wing (HAW) to deliver critical supplies to troops supporting East Africa operations this week as part of an effort to strengthen international logistics support in Africa.
The mission is an example of how the network created by the United States' continued international engagement and partnerships around the world works to enable capacity and logistics development in Africa.
The HAW is based in Pápa Air Base, Hungary, and provides strategic airlift support for ten NATO nations and two Partners for Peace. U.S. Air Force Brig. Gen. Leonard Kosinski, U.S. Africa Command Director for Logistics, who also participated in the mission, noted the teamwork and interoperability of this HAW crew who hailed from Poland, Norway, Sweden, and the U.S.
"Working with this multinational HAW not only strengthens partnerships, but brings together collective international capability to support Africa," Kosinski said.
The materials delivered included medical personal protective equipment and blood to support the forward-deployed field medical unit in East Africa. The shipment also included ammunition and supplies to address mutual threats in the region.
"Ensuring the right capability across an 11-million square-mile theater of operations is no easy task. With the help of the HAW, Air Forces Africa, Naval Forces Africa, and others, we delivered critical supplies and equipment to increase assistance to our African partners and address mutual security challenges. When challenges arise, partnership, cooperation, and support will be key to finding common solutions to international problem sets," said Kosinski.
The AFRICOM Deployment Distribution Operations Center (ADDOC) has limited access to air transport assets, and typically has only a few C-130s at its disposal to meet a wide variety of mission requirements across the 53-country U.S. Africa Command area of responsibility.
"U.S. Africa Command remains committed to optimizing and ensuring the continued development of logistics on the continent," said Kosinski.
ADDOC relies on the HAW for Special Airlift Missions, particularly for channel flights to West Africa. However, this mission to Djibouti marked an important milestone for the international partnership: the HAW can be leveraged to support logistics requirements in East Africa.
"We were able to meet with several distribution centers to ensure supply lines remain open and strong," said Kosinski. "When you consider the vast distances on the African continent, maintaining strong logistics lines and distribution centers maintains key support for our African partners."
EDITOR'S NOTE: A minor correction was made to the press release after distribution to reflect the multinational contributions beyond NATO partnership.